The United Kingdom is a great place to live and work permanently and there are a whole host of benefits, ranging from quality of life to investment opportunities. Be it for your permanent job, to get legal rights for your children born outside of the country, or simply because you want to live in this country, a
British citizenship application
is a must for becoming a UK citizen. When you are applying for your UK citizenship, there are many factors to consider such as the
English test for citizenship UK cost,
the British citizenship ceremony, etc. In this article, we are going to tell you all about how to get British citizenship in detail.
The United Kingdom is a great place to live and work permanently and there are a whole host of benefits, ranging from quality of life to investment opportunities. Be it for your permanent job, to get legal rights for your children born outside of the country, or simply because you want to live in this country, a British citizenship application is a must for becoming a UK citizen. When you are applying for your UK citizenship, there are many factors to consider such as the English test for citizenship UK cost, the British citizenship ceremony, etc. In this article, we are going to tell you all about how to get British citizenship in detail. 
What is British citizenship?
A British citizen is a person who has the legal rights of a citizen of the United Kingdom. This status can be earned naturally and it can be achieved with a successful UK citizenship application as well. Naturally, a person can become a British citizen if he/she – 
has British parent/s.

was born in the British or UK territory. 

Was born in any of the British colonies before 1983.
Otherwise, you can apply to become a UK citizen by making a proper application. If you satisfy the necessary criteria, you can easily understand how to gain British citizenship within a short time. For people residing in any country belonging to the EU (European Union) or EEA (European Economic Area), this citizenship process is easier. There are certain costs associated with the entire application process. Read on to know how to become a UK citizen and be aware of the necessary British citizenship application fee including the English test for citizenship UK cost, the Life in the UK test cost, etc. You can also check out our other articles on how to get British citizenship. 
Benefits of becoming a UK citizen 
As a British citizen, your rights are ascertained by the UK laws and legislature. This status will allow you to stay in the territory of the United Kingdom without any immigration issues. You can also stay outside of the country for as long as you want without losing your residency status or rights. 
Moreover, you will not need a mandatory returning resident visa when you spend a considerable amount of time abroad. And one of the most important perks of gaining English citizenship is that you are eligible to vote in all kinds of parliamentary processes and even stand for office. Plus, having UK citizenship also provides you with the opportunity of earning a British passport. This passport can allow you to travel visa-free in more than 180 countries. 
The most common ways of getting citizenship are by birth, by naturalization, by marriage, or by having long-term residency. In the next section, we are going to discuss the requirements and British citizenship fees for the application.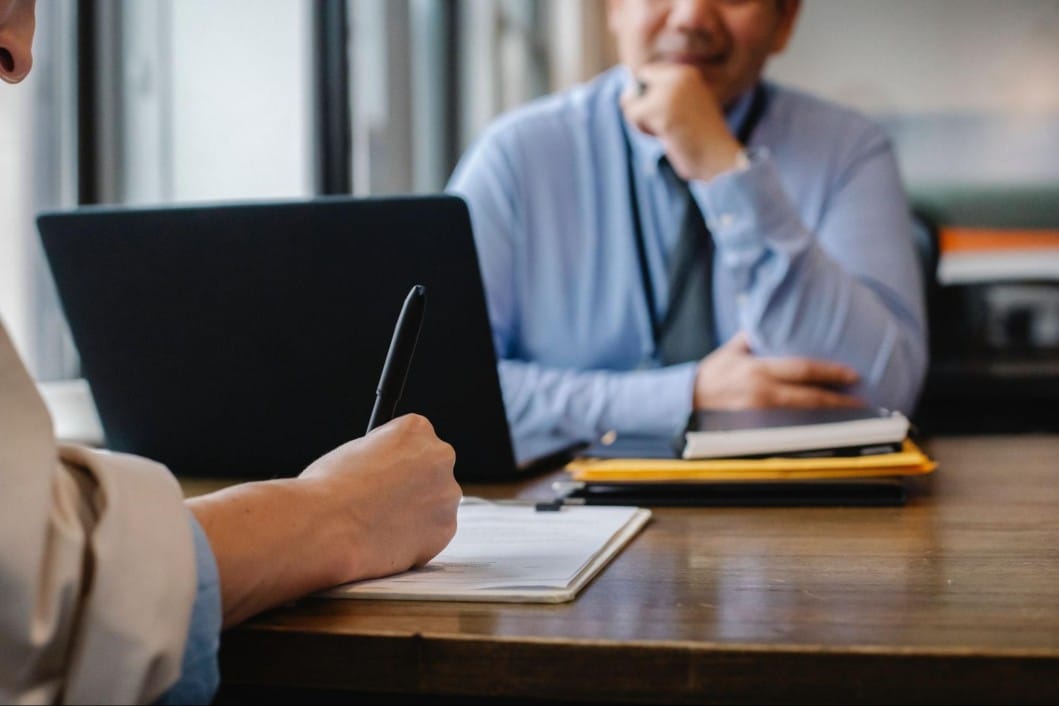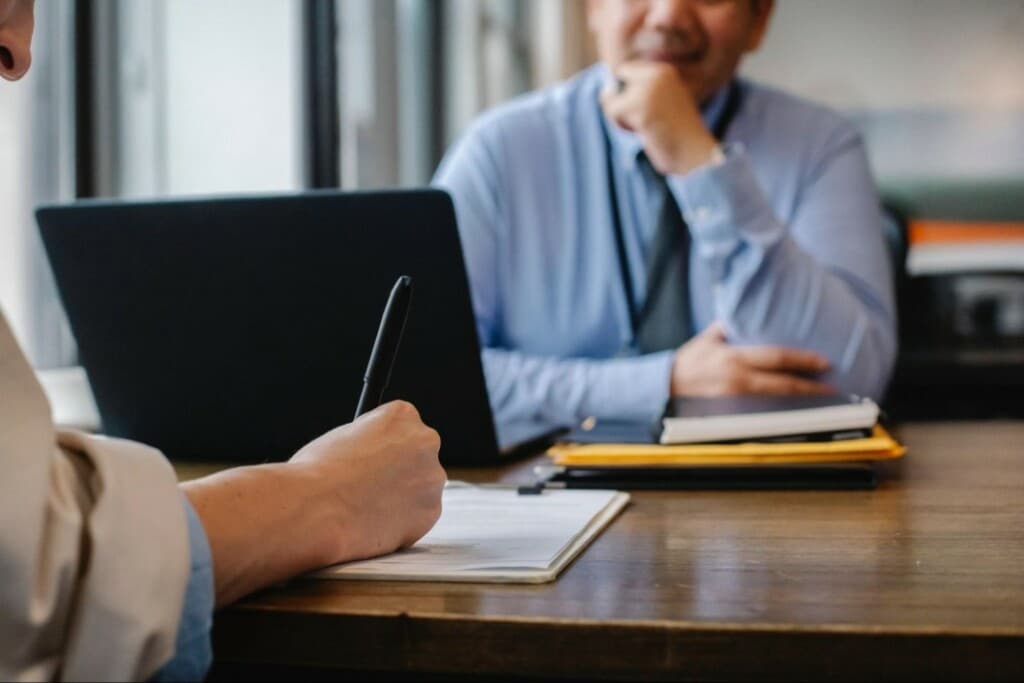 How to get British Citizenship
Obtaining English citizenship is not an impossible task but it can be a complicated process. There are different categories of people for becoming eligible for this status as mentioned below. 
People who are born in the UK.

People who have one or both British parent/s.

If an individual is currently stateless.

If an individual has renounced their primary citizenship status.

If an individual possesses long-term residency or permanent residency in the UK

If one has the indefinite leave to remain status for at least 12 months.
Check out the requirements to become a UK citizen by Naturalization
Even if you were not born in the UK, you can still obtain English citizenship by naturalization. The following points have to be satisfied to qualify for citizenship by naturalization. 
Age limit
You have to be 18 years or above to apply for this status.
ILR status
You should possess the indefinite leave to remain status for more than 12 months. Check out our website to get more information on how to get indefinite leave to remain status in the UK. 
Residency requirement
Before your citizenship UK application, you must provide evidence of residency. Even if you have settled status, you should be able to prove this status. You must work out what you were doing during your past stay in the country. 
If you are married to a UK citizen or you are in a civil partnership with a British citizen, your residency requirement is three years for British citizenship through marriage. In the case of other reasons for long-term stay, you have to prove that you have had a permanent residency in the UK in the last five years.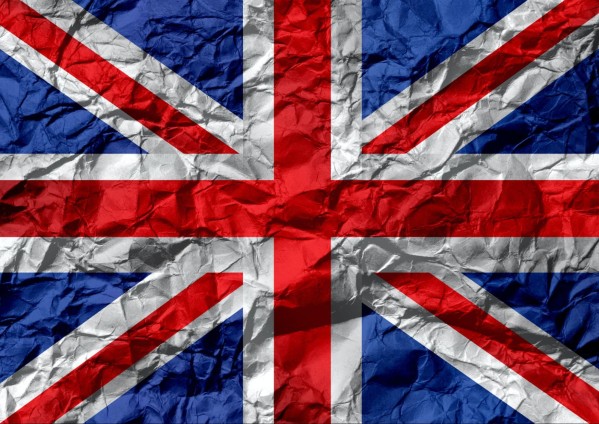 Absence from the country
It is extremely crucial to understand the specific rules as to how many days you can leave the UK during your long-term stay. In order to prove your permanent residency, you have to ensure that you have not spent more than 450 days outside the region in the last five years or 90 days in the last year.  
Immigration rules 
As a lawful immigrant of the country, you should have no criminal records or no UK immigration infringement records in past. It is necessary to have a 'good character' certificate for British naturalization applicants. 
English language test for UK citizenship
During the UK citizenship process, you must qualify for the Secure English Language Test (SELT) and fulfill the B1 CEFR level to prove you are adept in the English language. There are certain cases when you can be exempted from the English language requirement, especially when you are from an English-speaking country. To know about the exemptions and the English test for citizenship UK cost, refer to the later sections of this article.
The Life in the UK test
This test proves your adequate understanding of British culture and history. 
Referees
When you apply for UK citizenship, you need two people as your referees who can sign on your forms confirming that all the information provided by you is true. 
The following documents are required for Your British naturalization application
Document proving your identity and residency status. For example, your passport copy, your birth certificate copy, etc.

Proof of ILR or permanent residency: This can be your residence card or biometric residency permit.

Proof of lawful residency periods in the UK.

Result of English test for UK citizenship.

Result of the Life in the UK evaluation.

Declaration stating you are not bound by any immigration limits.

Certificate of good character.

Proof of absence: You can preserve your tickets, reservation slips, and other documents from your travels over the last three or five years. 

Proof of treaty usage: Provide letters from your employer or your educational institutions that state you have used your treaty rights properly in the course of your stay.
Become a British citizen through the naturalization application
When you finally decide to embark on your permanent citizenship application journey, you must complete a few steps. While applying for UK citizenship, make sure you follow the steps mentioned below:
First and foremost, you need to ensure that you satisfy the eligibility criteria to register as a British citizen. 

Arrange the necessary documents before starting your application.

Make sure you have two referees ready for your application.

Fill in the UK citizenship application form online from

here

. 

Pay for the relevant fees and submit the form. 

Scan the supporting documents and upload them on the online portal, as and when required.

After your application, you have to book an appointment at the UK Visa and Citizenship Application Services (UKVCAS) center to record your biometric information..

Upon receiving requests for any additional documents, cooperate with the Home Office and comply.

Once your application gets approved, you will receive a citizenship invitation letter. You must attend a citizenship ceremony within three months of receiving this letter or else your process will not be completed.

At this ceremony, you must take the citizenship oath for your lifelong allegiance to the state of the United Kingdom. After this, you will be honored with the naturalization certificate.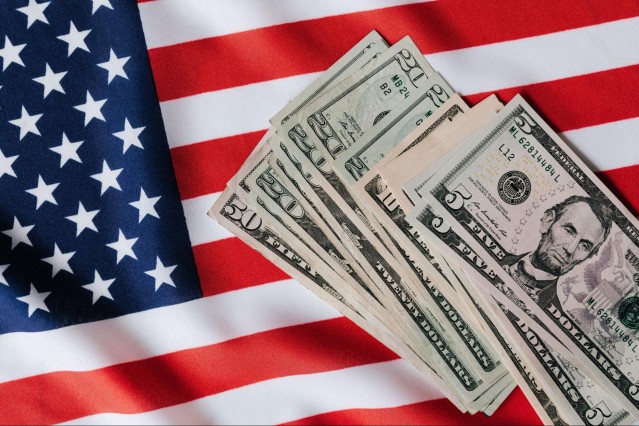 How long does it take to complete a British citizenship application?
Usually, a successful UK citizenship application takes around six months to be completed and approved. For most applicants, it takes even less. But, depending on the complications of the applicant's status, the application might take longer to be processed. 
Once you apply for UK citizenship through the government portal, your application, and all supporting documents will be reviewed by the Home Office. If you are considered worthy and eligible, a British citizenship invitation letter will be issued in your name. Only after you complete the British citizenship ceremony, your naturalization certificate will be provided. 
Necessary details of the British citizenship ceremony
The primary aim of the British citizenship ceremony is to make the newly registered citizens of the United Kingdom feel welcomed and part of the country. As per the UK laws, specifically, the British Nationality Act, any individual above the age of 18 years should take part in this ceremony to fulfill their citizenship application process. 
This ceremony has to be attended within 3 months from the date when you receive the invitation letter. This ceremony is not open to the public, but the applicant can bring two guests to the ceremony. The oath-taking usually takes place in front of the Mayor or the Deputy Mayor of the council. Through your citizenship oath, you will submit your allegiance to the country and promise to respect the laws, freedom, and rights of the UK.
Generally, this ceremony does not incur any extra charges but you will need to pay more in case you want a private ceremony. 
Please note that this ceremony is not necessary for British overseas citizens, any region in the British overseas territory, or any British subjects.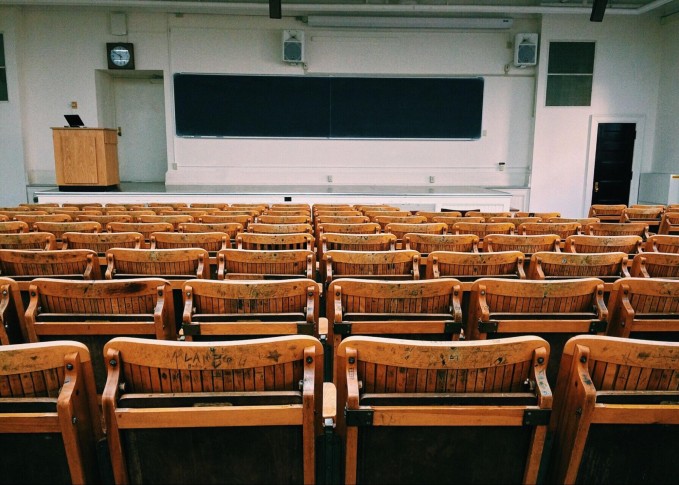 Notes for tracking your UK citizenship application
Unfortunately, there is no online system for tracking your citizenship application in the UK. You can contact or visit the UK Visas and Immigration office for updates and information. You will be notified by the Home Office if they require more documents for your application. 
Your Guide for Passing the Accredited English Test
As previously mentioned, every applicant needs to take the accredited English test for UK citizenship for the successful approval of their application. This test is also known as the English for Speakers of Other Languages test (ESOL) or Secure English Language Test (SELT). A minimum of B1 proficiency in this test is a must for all applicants. UKVI does not accept all kinds of English tests, so please confirm with the center before you start applying. Also, most English tests have a validity of two years, so you have to schedule them following your citizenship application timeline. You can find the approved centers where you can take this English test here.
Usually, the English test for citizenship UK costs around £150. This cost may vary depending on the center.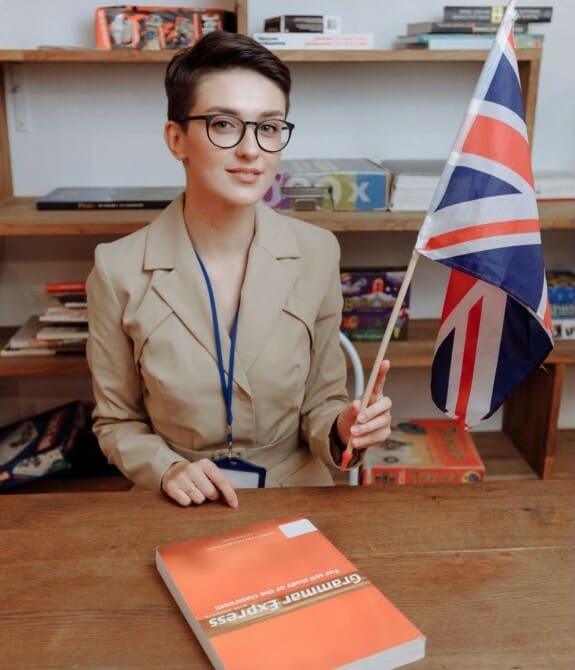 There are certain exemptions for this test, if:
You are 65 years old or more.

If you have severe mental or physical conditions.

If you have any degree or research experience in English.
In case your degrees are not obtained in the United Kingdom, you will have to provide an Academic Qualification Level Statement (AQUALS) along with your application. 
Special Guide for the Life in the UK Test
Life in the UK test is a subjective exam that contains 24 questions on European, especially English history, culture, and society. This test is designed to evaluate your knowledge of the British heritage and culture before you can become a part of the UK. All questions are mainly based on the detailed study material provided in the official handbook from the Home Office. 
For a successful citizenship application, you have to score at least 75% on this test. You can choose any of the five nearest centre to your location and take the exam within three days of your online booking. 
Please note that this test is a mandatory step in the Indefinite Leave to Remain process. So, you can skip the Life in the UK test for citizenship, if you already passed the test during your ILR application.
Learn How to Become British Citizen by Birth
For people born in the UK, obtaining English citizenship is quite easy. However, there are certain conditions to fulfill for successful British citizenship by birth. 
If your birthdate is on or after 1st January 1983, you may receive instant born in the UK citizenship confirmation in two ways:
If your age is not more than 18 years and one or both parents are British citizens or have permanent residency in the country. 

If you have resided in the country from your date of birth until you are 10 years of age. 
In case you were born before 1st January 1983, you will be usually regarded as a UK citizen. But please note that this status depends on your parent's circumstances. 
Ways of Becoming British Citizen by Descent
For people who are born outside of the United Kingdom, with parents who are British citizens, or have permanent residency in the country – the British citizen by descent rule applies. 
If you are born after 1st January 1983, you may apply for the citizenship in London UK through this scheme, if:
One or both of your parents are British subjects from any former British colony. 

If you have a British-born grandfather in the crown services.
You can start the application for a British passport by descent after earning this status.
Becoming British Citizen through Marriage
Marriage is not an easy way out of obtaining British citizenship. If you want to achieve UK citizenship through marriage or a civil partnership, you have to prove your ILR status. One of the primary requirements, in this case, is to provide documents stating that you have lived in the UK for more than three years along with your marriage certificate. 
Apart from these ways, you can also become a permanent citizen of the UK through investment. 
Details of UK Citizenship Cost
The British citizenship fee varies according to the applicants' nature and status. Apart from the British citizenship application fee, there are many other costs to consider. As of 2021:
The basic British citizenship fee for naturalization applicants is £1,330. 

As for the biometric enrolment fee, you have to pay £19.20 at the center.

The English test for citizenship UK cost is around £150.

The Life in the UK for British citizenship test costs £50.

There might be various charges for different nationality registration, translation of documents, status letter, acquisition letter, etc.
Enjoying Dual Nationality in the United Kingdom
One of the greatest perks of having British citizenship is that you do not need to give up your previous nationality and you will be able to enjoy dual citizenship in the UK without any hassle. If your original country or residency allows this feature then you should have no problems.
Final Words
Achieving British citizenship is a complicated and lengthy process. You do not only need to have patience, but also the urge to stay in the country while abiding by the criteria. You may consult any legal professionals and immigration lawyers to help you out with your UK citizenship application. 
If you want to know more about UK visas and British citizenship, have a look at these articles:
Frequently Asked Questions on British Citizenship Application
1. Do I have to take an English test for British citizenship?
Yes, you must qualify for the SELT before applying for your citizenship.
2. Which English test is required for a UK citizenship application?
Any accredited English test from a recognized and approved center will suffice. You may check the English test for UK citizenship cost from us or the center beforehand. 
3. How to become a UK citizen from the US?
For becoming a UK citizen from the US, you must fulfill the necessary criteria as discussed here.
4. Can I get British citizenship through my child?
No, parents are not granted citizenship status in the UK because of their child.
5. How to apply for British citizenship in England?
You can apply online by filling up the British citizenship application form.