Intro to the E2 Visa
Before we delve into the benefits and requirements of the E2 Visa, it is essential to understand the distinction between a Treaty Investor and a Treaty Investor Employee. A Treaty Investor is an individual who is the primary investor and holds the citizenship of a qualifying country.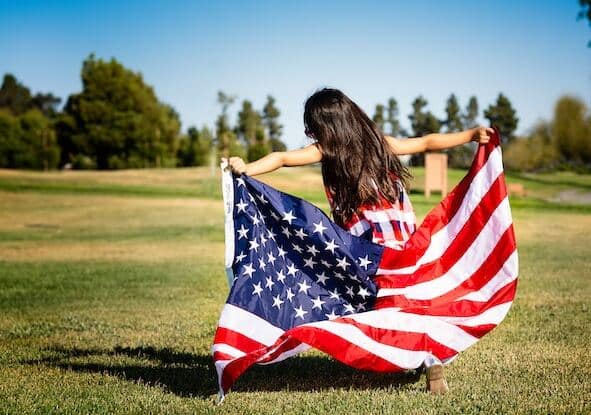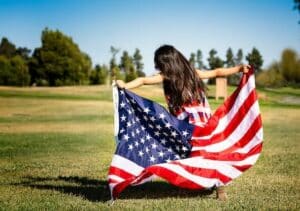 On the other hand, a Treaty Investor Employee is a person who also holds the citizenship of a qualifying country but is coming to the US to work for a qualified E2 enterprise in an executive, supervisory, or essential capacity.
In this article, we will focus exclusively on the Treaty Investor path.
The E2 Treaty Investor Visa is a non-immigrant visa that allows foreign nationals who are citizens of a treaty country to enter the US for the purpose of investing a substantial amount of capital in an eligible business. This can entail starting a new business or purchasing an existing business in the US.
China is not a treaty country, so its citizens are not automatically eligible for an E-2 Visa, but there are some potential pathways for Chinese nationals to become eligible, such as participating in citizenship by investment programs.
In this article, we will explore the benefits of an E2 Visa for Chinese nationals, the challenges involved in obtaining one, and some potential ways to overcome those challenges, as well as some other US visa options for Chinese citizens.
For more information on the E2 Visa, please see our article E2 Visa USA 2023: The Ultimate Guide by Experts.
E2 Visa Requirements
There are various requirements for the E2 Visa, including being a citizen of a treaty country (meaning a country that has a treaty with the United States), making a "substantial investment" in a US enterprise, and stating intent to depart the country when the E2 Visa expires.
For more details, please see the article E2 Visa Requirements — A Detailed Guide. Because this particular visa application process is complex for Chinese citizens, it is advisable to consult a US immigration attorney.
Investment requirements
You must make a significant investment in a US business or commercial enterprise. This can entail either starting a new business or investing in an existing business. There is no specific minimum amount required, but it must be sufficient to ensure the successful operation of the business.
The US Foreign Affairs Manual does not quantify what "substantial" is, but the rule of thumb is to invest at least $100,000. However, this is not an official guideline, and some treaty investors have been able to invest less and be granted an E2 Visa.
A 'bona fide enterprise' refers to a real and active business that makes goods or provides services for profit. It should also meet all the legal requirements to operate in its area.
Other requirements: The investment must be classified as a real operating enterprise, rather than a passive or speculative investment. The funds you invest must be at risk and committed to the enterprise, meaning that you must have a personal financial stake in the success of the business.
The investment cannot be marginal or idle. It means the business should be established for more than just the purpose of supporting you and your family. The capital invested must be lawfully acquired. In other words, you cannot use money obtained through illegal means.
The business should have profitability and be able to generate more than enough income to provide a living for you and your family, as well as to make a significant economic contribution.
As the primary investor, you must be actively involved in the development and direction of the business. You must own at least 50 percent of the enterprise and have operational control through a managerial position.
Depart the US when E2 status terminates
You must prove to the embassy that your intent in entering the US is just to work and live temporarily. Note that an E2 visa is a non-immigrant visa; you are not eligible for permanent residency.
You must provide a written statement to the US Embassy that you will leave the country once your E2 status expires.
The written statement is sufficient, although sometimes the embassy might request additional proof of ties abroad. Ties are the proof that binds you to your country of residence, such as your house, job, or family.
Benefits of an E2 Visa
There are multiple benefits of the E2 Visa, making it an attractive option for entrepreneurs. For example, having the visa means you can: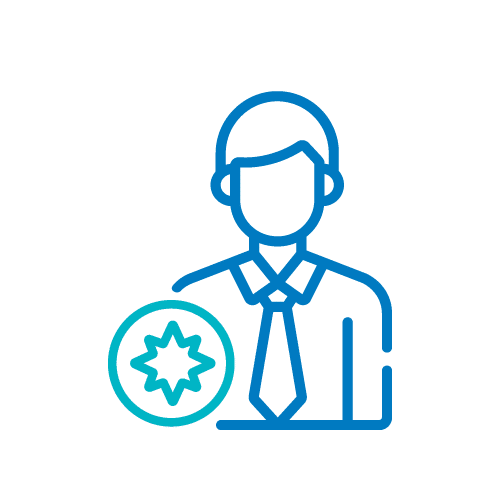 Live and work legally in the US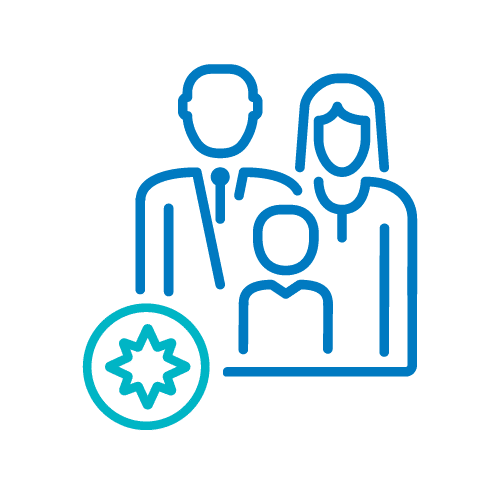 Family
inclusion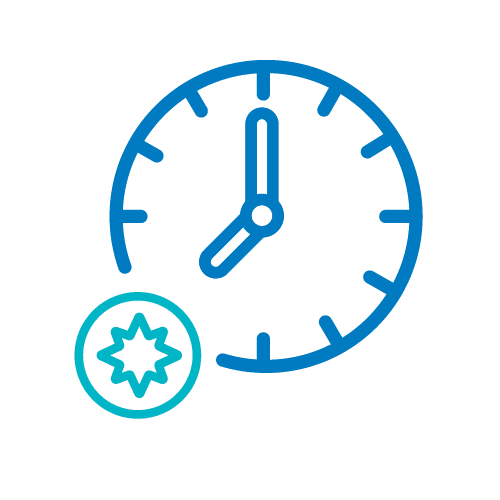 Freedom
to travel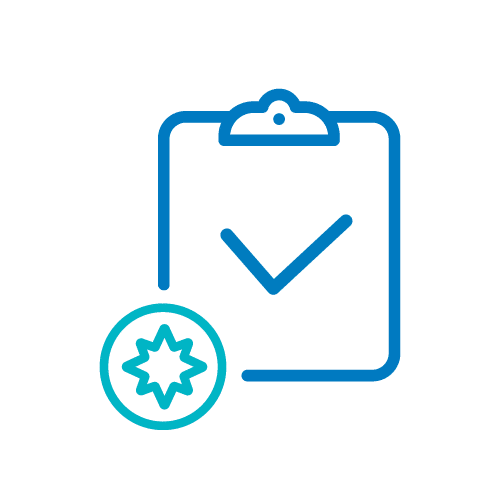 Unlimited visa renewals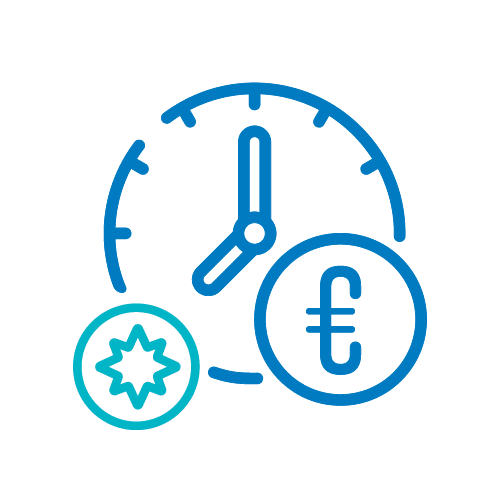 No minimum investment specified
Legally live in the US, work, and operate your business.
Your immediate family (spouse and unmarried children under 21) is included in the visa. Your children can also study in the US.
You can travel freely to and from the US without restrictions.
You can renew the visa indefinitely as long as the business remains viable and renewal requirements are sustained.
There is no set minimum investment. An investment will qualify as long as it is considered to be a substantial amount and it is approved by US Citizenship and Immigration Services (USCIS).
Disadvantages of an E-2 Visa
Non-immigrant status: The E2 Visa is a non-immigrant visa, which means it does not lead directly to permanent residence (Green Card). If your goal is to obtain permanent residency in the US, other visa categories such as the EB5 Visa may be more suitable.
Investment and active involvement required: To maintain visa status, you must maintain a substantial investment in an actively operating business and be actively involved in its management. This level of commitment may not be feasible for everyone.
Limited to treaty countries: The E2 Visa is available only to citizens of countries that have a treaty of commerce and navigation with the US. Not all countries are eligible for this visa, limiting its accessibility to certain nationalities.
No direct path to citizenship: While the E2 Visa allows for indefinite renewals, it does not offer a direct pathway to US citizenship. If your ultimate goal is to become a US citizen, you may need to explore other visa options that lead to permanent residency and citizenship.
Obtaining Citizenship of an E2 Treaty Country
China is not one of the treaty countries that are eligible for the E2 Visa, but there are pathways for Chinese nationals to become citizens of E2 countries, enabling them to later apply for an E2 Visa.
Many Chinese nationals have gained citizenship in other countries that do have a signed treaty with the US. However, it is worth noting that there has been an effort to reduce the number of people applying for an E2 Visa after getting citizenship in one of the treaty countries.
Indeed, as of 2023, it is important to bear in mind that if you have acquired citizenship of an E2 treaty country through a citizenship by investment program, you will also need to prove that you have been a resident of that country for at least three years.
As holding dual citizenship is not permitted in China, it is recommended that you seek advice from immigration lawyers in both China and the US to determine how gaining a new citizenship could affect your status in China.
Grenadian Citizenship
One way for Chinese citizens to become eligible for an E2 Visa is to obtain Grenadian citizenship, which they can do via a citizenship-by-investment program. This can be done either via a National Transformation Fund or an Approved Project.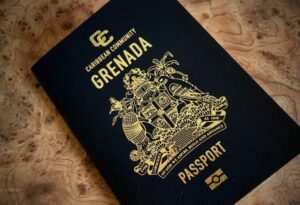 The National Transformation Fund is a government initiative designed to attract foreign investment and contribute to the nation's economic development. In order to qualify, you must make a non-refundable contribution of $150,000 to the Fund.
The Approved Project option entails a real estate investment: You can either purchase $220,000 in shares of real estate projects or buy a property worth at least $350,000. The properties involved must be approved by the government. After five years, you can then sell the shares or the property you have bought.
Once you submit your application, it typically takes between three and four months to obtain Grenada citizenship.
For more details on this option, please see our article Grenada Citizenship by Investment — The Ultimate Guide by Experts.
Canadian Citizenship
Canadian citizenship can also offer a pathway to an E2 Visa for a Chinese citizen. There are several options for this route.
The Start-Up Visa is an excellent pathway for investors and entrepreneurs to establish themselves in Canada. It gives its holders permanent residency status and the opportunity to apply for citizenship after five years. To qualify for this visa, you must first secure a commitment from a designated Canadian venture capital fund (minimum of CAD$200,000), an angel investor fund (minimum of CAD$75,000), or a business incubator.
As well as this commitment, you must also meet the language requirements, with proficiency in English or French mandatory.
Finally, you must also demonstrate that you have sufficient funds to support yourself and any accompanying family members. For more information about this visa, please see our article Canada Start-Up Visa: The Ultimate Guide by Experts.
The Express Entry system is a streamlined pathway for skilled workers aspiring to become permanent residents of Canada. This program assesses candidates based on factors such as age, education, work experience, language proficiency, and adaptability.
Meanwhile, the Provincial Nominee Program (PNP) allows Canadian provinces and territories to nominate foreign workers with skills and experience that align with their specific economic needs. Each province has its own PNP streams and criteria.
Like the Canada Startup Visa, the programs also provide holders permanent residency status and the opportunity to apply for citizenship after five years
For more details on gaining citizenship in Canada, please see our article Canadian Citizenship: Your Key to Global Opportunities.
E2 Alternatives for Chinese Nationals
If you feel that the route to citizenship of an E2 treaty country is not suitable for you, there are other ways in which you can obtain US immigrant visas as well as non-immigrant visas.
Here are two options to consider:
L1 Visa
The L-1 Visa (intercompany transfer) is a work visa that the USA issues to professionals wishing to legally work in the country. The visa is issued to people who are already employed by a company in another country and who simply wish to relocate to an American office.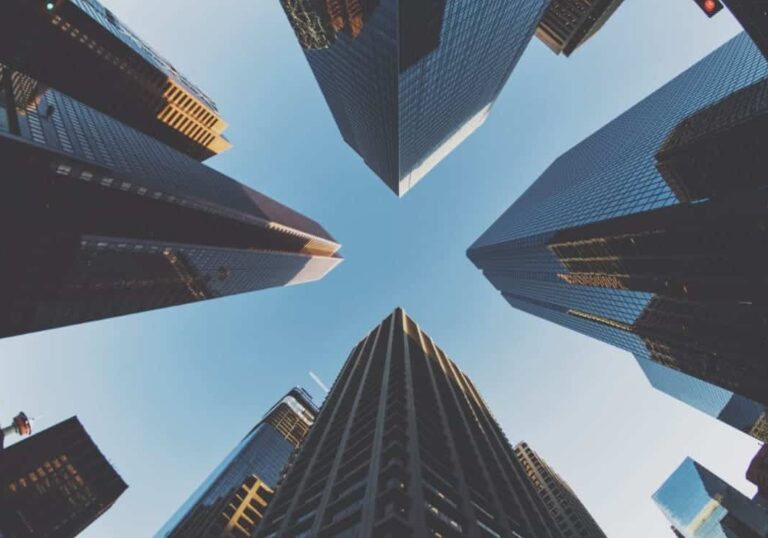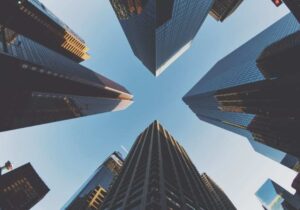 Visa holders who wish to partake in a long-term assignment at a US site or facility must also apply for the L-1 Visa.
The L-Visa differs from the E2 Visa in that applicants will need an American company willing to sponsor them. The L-1A employee must have worked for a company affiliated with the US employer in a foreign country as an executive or high-level manager, or have managed an essential function of the business, for at least one year in the three years before the transfer.
The L-1A is given to managers and executives. In turn, the individual must prove they hold an executive or managerial position with the company.
The L-1B is given to individuals whose work requires specialized knowledge capacity.
The benefits of the L-1 Visas include:
Freely live and work in the US with a temporary residence permit and work permit
Travel in and out of the US on a valid L-1 Visa
Your dependents can live with you.
Your spouse can work in the US.
Similarities Between L1 and E2 Visas
There are several notable similarities between the L1 Visa and the E2 Visa. For example, both allow your spouse and dependent children to stay in the US with you, and both enable a pathway for spouse work authorization.
Meanwhile, they are both temporary, nonimmigrant visas that don't directly lead to a Green Card. However, either of these visas could eventually be converted into a Green Card, provided certain conditions are met.
EB-5 Visa
The EB-5 Visa is another alternative to the E2 Visa for foreign investors. It requires substantial investment in a commercial enterprise. Additionally, there are also job creation requirements for any foreign investor hoping to gain an EB5 Visa. Meanwhile, in comparison with the E2 Visa, there are considerable benefits to the EB5 Visa. For example, it enables high net worth individuals to gain permanent residency and a direct pathway to a Green Card.
EB-5 Visa Requirements 
The investment amount is $1,050,000 for direct investment and $800,000 if the investment is made in a Targeted Employment Area (TEA).
You must have proof of lawful sources and of your investment funds, and the investment you make must be made in a for-profit commercial entity in the US.
Your EB-5 investments must create at least ten American jobs directly or indirectly within the first two years of your conditional residency. Direct investments are made directly to the commercial enterprises that create the jobs.
In the case of regional investments, the investments are made into the NCE, also called the EB-5 fund. The NCE then loans the fund to the JCE. For more detailed information, please refer to our article An Expert Guide to the EB-5 Visa Requirements.
Conclusion
For Chinese investors, the prospect of obtaining an E2 Visa can be alluring, offering a gateway to potentially lucrative opportunities in the United States. However, the path to securing an E2 Visa for Chinese citizens can be rather intricate due to the absence of a treaty between China and the US.
Since China is not an E2 treaty country, Chinese citizens must first become citizens of a country that does have an E2 treaty with the United States. This often involves a substantial investment of time and resources. This step can be arduous in itself. It may involve relocation, substantial financial commitments, and navigating the intricacies of another country's immigration system.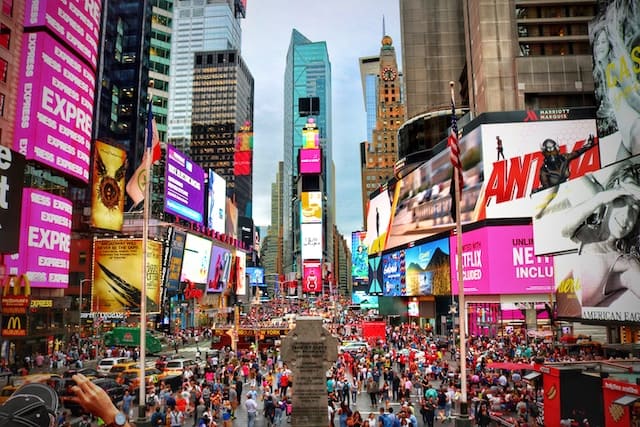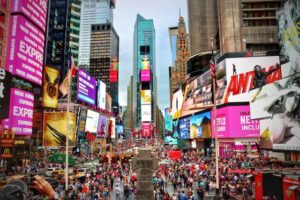 Considering these challenges, Chinese investors may find it worthwhile to explore alternative visa options when contemplating entry into the US. Two notable alternatives are the L1 Visa and the EB5 Visa, each with its own unique set of requirements and advantages.
The L1 Visa is designed for intracompany transferees, allowing Chinese business owners or employees of Chinese companies with US branches to work in the United States.
Meanwhile, the EB5 Visa program offers a path to lawful permanent residency (Green Card) for investors who are willing to invest a significant sum of capital in a new commercial enterprise that creates jobs for US workers. While the EB5 program can lead to permanent residency, it also comes with higher investment thresholds and stringent job creation requirements.
To make an informed decision tailored to their specific goals and circumstances, Chinese investors are strongly advised to seek guidance from immigration experts. Consulting with immigration professionals who specialize in US visas can help prospective investors navigate the complex landscape of US immigration policies, understand the eligibility criteria, and weigh the benefits and drawbacks of each visa option.
In conclusion, while the E2 Visa may appear enticing for Chinese investors, its pursuit involves complex legal pathways that hinge on acquiring citizenship in another country. As a result, exploring alternative visa options and seeking professional immigration advice can be crucial steps in realizing your ambitions of investing and working in the United States.
Why work with Global Citizen Solutions?
Global Citizen Solutions is a boutique investment migration consultancy firm focused on finding the right residency or citizenship by investment program for individuals wishing to secure their future and become global citizens. With offices in Portugal, the United Kingdom, Hong Kong, and Brazil, our multilingual team guides individuals and families from start to finish, providing expert advice considering freedom, mobility, taxation, and security.
We have helped hundreds of clients from 35+ countries in all the top Residency by Investment and Citizenship by Investment programs. With an in-depth and comprehensive understanding of the area, we provide our clients with solid guidance. We have a team of immigration lawyers, and immigration advisers specialized in US immigration.
Our team has never had a case rejected. Our 100 percent approval rate sets us apart from our competitors and guarantees that you can expect a successful application.
Our transparent pricing covers all the processes from opening your bank account, document certification, and legal due diligence to investment and submission. As there is one fee for the entire process, you can be confident that you will not face any hidden costs later.
All data is stored within a GDPR-compliant database on a secure SSL-encrypted server. You can be safe knowing that your personal data is treated with the utmost security.
Global Citizen Solutions provides an all-encompassing solution. Our support can continue even after you receive your passport. We offer additional services such as company incorporation, Trusts, and Foundations formation.
The BeGlobal Onboarding System® allows you to access the status of your application every step of the way, something that sets us apart from our competitors.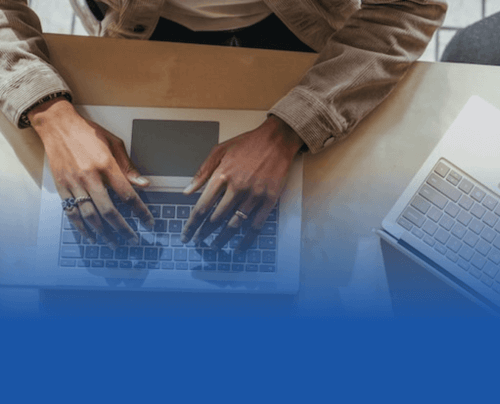 Frequently Asked Questions About the E2 Visa for China
What is the E2 Investor Visa?
The E2 Investor Visa is a nonimmigrant visa that enables foreign nationals to enter the US for the purpose of making a substantial investment in a US enterprise. 
Am I eligible for an E2 Visa as a Chinese Citizen?
China is not a treaty country, so its citizens don't automatically qualify for an E2 Visa. You can consider securing citizenship of a treaty country to become eligible. One option, for example, is to obtain Grenada citizenship, as Grenada is one of the treaty countries who citizens are eligible for this category of E Visa. 
However, if you have obtained citizenship of another country through a citizenship by investment program, you would be required to prove that you have been a resident of that country for at least three years before you could apply for an E2 Visa. 
How much is the minimum investment for an E2 Visa?
There is no minimum investment amount for an E2 Visa, but it must be substantial relative to the total cost of the enterprise. 
Can I travel in and out of the US on an E2 Visa?
Yes, you can travel in and out of the US as long as your E2 Visa is valid. 
How should I prepare for my E2 Visa interview?
The electronic document submission procedure allows visa applicants to submit their documents to the US Consulate, which can shorten the length of the visa interview considerably. It is also important to print your interview appointment confirmation. 
Can my family members join me in the United States if I have an E-2 Visa?
Yes, an E2 Visa can extend to your spouse and unmarried children under the age of 21. Your children would be able to attend a public school if you have an E-2 Visa, and your spouse would be permitted to legally work in the US without needing to apply for an Employment Authorization Document.  
Can I apply for the E-2 Visa if I'm already in the US on another visa?
Yes, you can apply for a change of status to E-2 if you are eligible and meet the requirements. As the principal applicant, you will have to fill out Form I-129 and send it to the US USCIS requesting treaty investor status.   
You would need to send documentation confirming your citizenship. In addition to this, you will also need to provide information on your investment enterprise, proving that it makes commercial sense and will contribute to the US economy (and is not a marginal enterprise solely). Following this, you can then receive your nonimmigrant treaty investor status. 
What is the success rate of E-2 applications?
In 2021, the success rate for E-2 Visa applications was 92 percent, with 33,129 visas issued among 35,812 applications. The success rate of applications varies depending on the eligibility of the principal applicant and the strength of the business plan. 
Can I apply for the E-2 visa if I have previously been denied a US visa?
Yes, a previous US visa denial does not automatically disqualify you from applying for an E-2 Visa. 
Can I live anywhere in the US with an E-2 Visa?
Yes, you can live anywhere in the US while holding an E-2 Visa, as there are no restrictions on the location of your business.