Stretching as far back as the Middle Ages, there's plenty of evidence that when a highly developed nation embraces commerce and starts trading with the world, it dramatically improves the quality of life for the citizens – even in a relatively small country.  
Throughout Europe and Latin America, there's a long history of people moving to other countries to make more money while improving their lives. 
Not much has changed since then, as other than residency or citizenship by investment, it is also possible to enjoy the benefits of a second country by starting a business. Several nations are well-known for promoting investment and growth of their economy, but the best countries for entrepreneurs offer something unique that you might not have considered yet.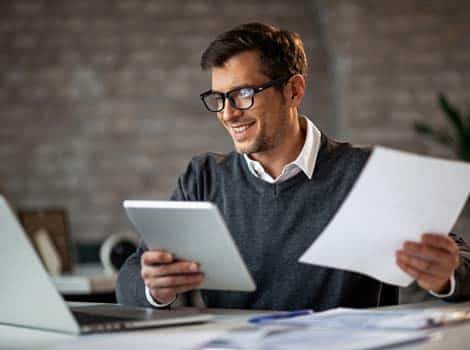 What makes a country entrepreneur-friendly?
Immigration is difficult. There are plenty of factors that determine which country is best suited for you and your family or which country offers a relatively stress-free path to a second passport. Spain's Golden Visa program may provide a lucrative option for residency through investment, but that's not to say Spain fosters an entrepreneurial spirit.
Here are a few points to consider if you want to start a business in a new country, which might provide you with residency while creating jobs for the local workforce.
Start-up Culture
There are overlapping considerations between citizenship through investment and starting a business in a foreign country, but it also brings a unique set of scrutiny to the fore. The overriding factor for any business owner is whether a country has a vibrant and inclusive start-up culture.
This includes regular seed funding opportunities (with Canada's Start-up Visa as a good example), an established entrepreneurial community, and support structures that thrive on diversity.
Naturally, the US ranks incredibly high when it comes to entrepreneurial countries. Austin, Texas, is an excellent location for global entrepreneurship, as the city has over recent years dug its heel in with local economic development, putting a focus on new entrepreneurs.
Government funding
You might have an excellent idea, a robust business plan, and heaps of motivation, but that can quickly turn sour if the economy drops. With a lot of uncertainty in the global economy, it's a great idea to look at countries that support entrepreneurs through government funding.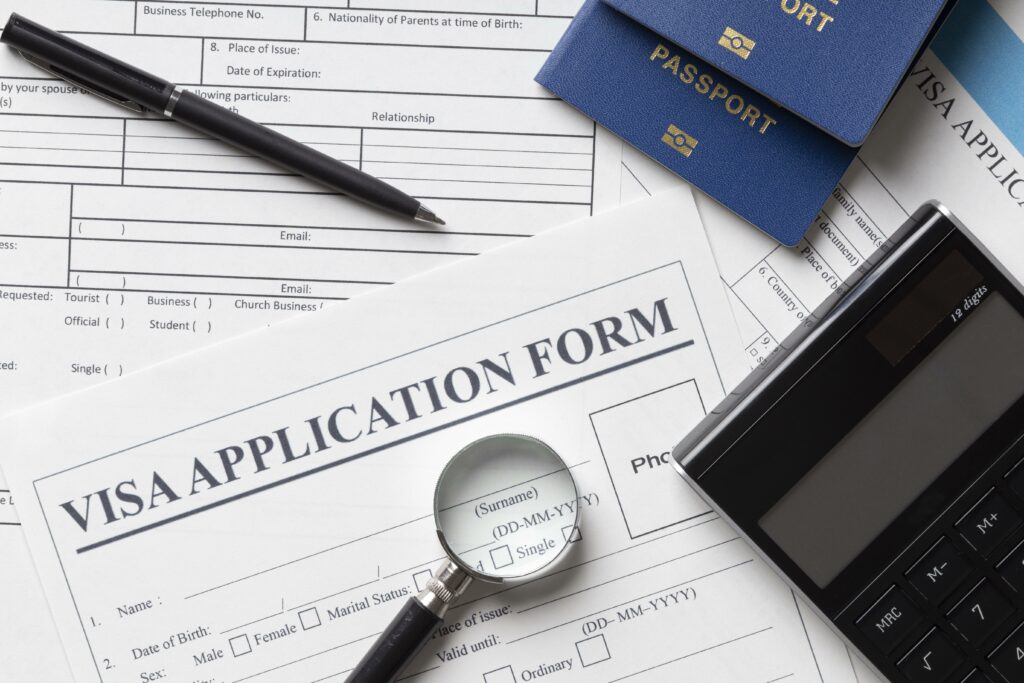 For example, the United States offers Small Business Innovation Research (SBIR) and Small Business Technology Transfer (STTR) grants across the technology sector to promote innovation. The Netherlands, Sweden, and Estonia have similar grants and support programs in Europe.
France also promotes a growing economy through the French Tech Ticket program. It's aimed at providing funding, mentorship, and support services to non-EU citizens who start a new business in the country.
Tax breaks for small businesses
In addition to government funding for entrepreneurs and small businesses, another important consideration is tax breaks. Several countries have initiatives where small businesses are given multi-year breaks or entrepreneurs can apply for an initial reduction in business tax.
A great example is the United Kingdom, which has the lowest start-up costs in Europe. It's an attractive offer with only a 19 percent business tax and zero cost to start a business. But it's not the only European country to value small businesses' vital role in a tough economy.
Finland's business tax is 20 percent while the Czech Republic's tax is also 19 percent. For comparison, Germany's business tax is pegged at 30 percent, France's at 28 percent and China's at 25 percent.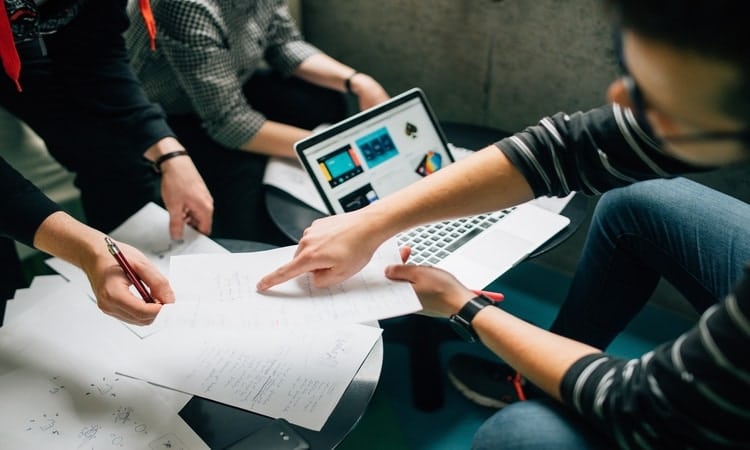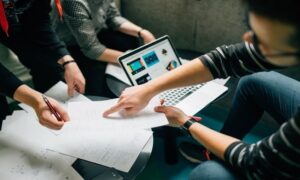 A low start-up cost is excellent, but a country like Belgium lets you claim a tax reduction of 30 percent of the initial investment amount on your annual tax declaration. There are several criteria that the business must meet, but the Belgian Tax Shelter is a great way to grow a company. Spain has a similar incentive, where investors can apply for a deduction of 20 percent on investment income tax.
The United Kingdom's Seed Enterprise Investment Scheme (SEIS) aims to give small businesses and investors corporate benefits. Among specific criteria, if your business has been trading for less than two years and you have £200,000 in assets, you could receive investments of up to £150,000.
While the funding is a much-needed boost to your business, the investor can claim 50 percent of their investment back in income tax relief or 100 percent tax relief on profits if it is a success and the shares are sold.
Another great example of an entrepreneurial culture is the island nation of Vanuatu. It offers citizenship by investment, which includes no income tax for individuals and businesses, as it only requires an annual fee and contribution to the pension fund.
Labor skills and availability
Depending on the country, there are differing conditions that would enable an entrepreneur visa or residency by investment. Portugal, for example, mandates that you create ten full-time jobs within a Portuguese business if you want to come in contention for the Portuguese Golden Visa.
That's why your business plan must factor in the local job market and available skills. It will be incredibly difficult to fulfill the requirements if there aren't enough skilled workers to satisfy the conditions.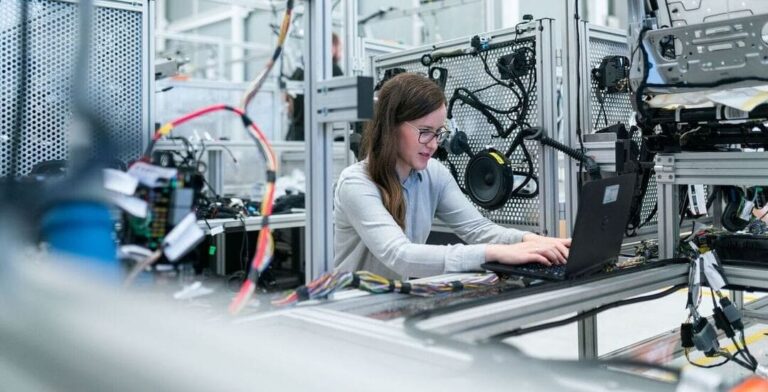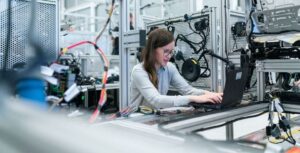 Countries such as Japan, Switzerland, and Malta have some of the lowest unemployment rates in the world at around 3 percent. But while that sounds great in theory, Malta's population is just over 500,000 and a recent estimate put its workforce at just over half of that. Taking all those factors into consideration, Malta won't be the best place to start a business.
Naturally, if a country has a significant labor force, it would be easier to create full-time jobs and fill them quickly with skilled workers. In Europe, Germany, the United Kingdom, and France have some of the largest workforces with more than 30 million people each.
Turkey, which also has a golden visa program, has one of the largest skilled labor forces in Europe, standing at around 4.3 million people.
Business-friendly regulations
Together with tax breaks for small to medium businesses, you should consider a country that has business-friendly regulations. Some of the best countries for entrepreneurs make it easy to register an entity, start your own businesses, or request business support.
Startups are often the ones caught in bureaucracy, and it can quickly prevent investors from parting with their money. Over the last few years, however, entrepreneurial countries have focused on creating business-friendly environments that foster investing and business growth.
Business visas
A Golden Visa lets you obtain residency through investment in a matter of months. However, they require a lot of research, and often don't allow you to reside in the country until the paperwork is handled. Global Citizen Solutions helps foreigners seeking golden visas to secure them quickly, with assistance from migration specialists, tax compliance specialists, and relocation services.
However, other countries that have a culture of encouraging entrepreneurship can issue business visas for economic activity such as starting new businesses and investment opportunities. This is an excellent opportunity to visit a country before launching a new business, as it grants you the right to sign contracts, conduct site visits and attend interviews or meetings.
In the United Kingdom, for example, a business visa allows you to enter the country for up to six months. Other countries or regions can be stricter, such as the Business Schengen Visa, which only allows for stays up to 90 days (about 3 months).
What to Consider in Entrepreneur-Friendly Countries
No matter where you are starting a business, whether in your home country or abroad, several universal factors must be considered. It's not as simple as registering a professional entity and starting to trade.
Annually, the Global Entrepreneur Monitor (GEM) looks at 13 characteristics to compile the Global Entrepreneurship Monitor Index, highlighting the most entrepreneurial countries that foster business development and economic growth through entrepreneurial activity.
GEM is the same organization that releases the annual National Entrepreneurial Context Index.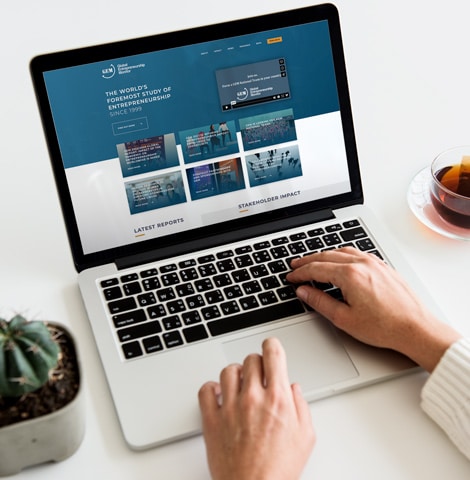 Economic stability
A stable economy is the backbone of any country. Without it, it creates uncertainty in economic development, leading to less investment and infrastructure development. Some of the best countries aim to provide economic stability by promoting employment with living wages, programs that provide better workforce training, tax advantages to many business sectors, and keeping interest rates as low as possible.
Quality of life   
Many countries over the last few years have taken a hard stance on a balanced work-life routine. Coupled with affordable housing, excellent wages, and a low unemployment rate, it has proven to increase the quality of life. It's easy to see how some of the largest economies, especially those that nurture budding entrepreneurs, strike a seemingly perfect balance between the economy and citizens' leisure.
For example, Sweden is ranked second on the Global Passport Index for Quality of Living, and scores 89.6 out of 100. That's because, as with many other countries in the European Union, it has very high sustainable development, environmental performance, and political freedom. But while it still has a relatively high cost of living, Swedes are some of the happiest people.
Visa requirements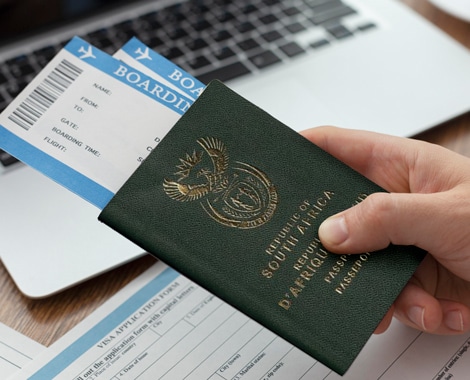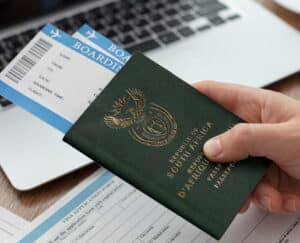 A business visa generally lets you visit a country to join meetings, attend conferences or demonstrate your services at trade fairs. However, it does not allow you to start a new business or take up employment.
For that, you must get the appropriate visa and there are different requirements depending on the country. Some countries attract entrepreneurs with an easy-to-apply process but might have stringent financial requirements, while others are more relaxed in terms of the money needed but applicants drown in red tape.
Canada's Start-up Visa, as an example, has four visa requirements a potential business owner must meet, which includes a proficiency in English or French, have at least CAD 13,757 in your bank account, and a letter of support from a designated organization.
Taxes    
No matter where you go or set up a business, taxes will always be a mandatory part. However, not all taxes globally are the same. Most entrepreneurial countries have special tax dispensations or programs that aim to lower the quarterly amounts a new business owner needs to pay.
If that sounds enticing to you, there are several countries where you can legally incorporate a new business without paying any tax.  For example, the United Arab Emirates imposes zero income tax on its residents, but businesses with a high turnover are subject to a nine percent federal corporate tax.
On the islands of Antigua and Barbuda, businesses registered with the International Business Companies (IBC) pay no tax for the first 50 years.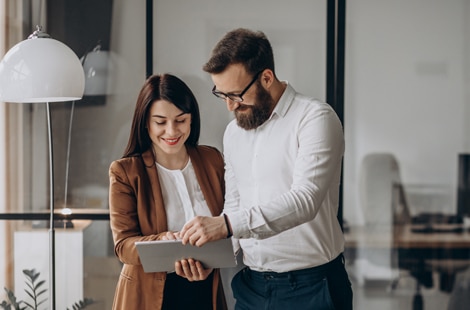 The Best Countries for Entrepreneurs – Top Ten
Considering all the factors, at least 10 countries stand out as havens for entrepreneurs and those wanting to start their own businesses. There is no easy way to do that, but at least some countries value an excellent can-do attitude, a drive for growing the economy and fostering a solid collaboration between governments and professional entities.
Portugal
The Iberian country of Portugal, which also has a golden visa program, offers a favorable environment for entrepreneurs due to its strategic location, low cost of living, and competitive tax regime. The country boasts a well-educated, English-speaking workforce and a burgeoning startup ecosystem, particularly in cities like Lisbon and Porto.
Portugal also provides various incentives and support programs for businesses, including access to EU markets. Moreover, its quality of life, mild climate, and rich cultural heritage make it an attractive destination for professionals.
Additionally, the government has implemented initiatives to streamline bureaucracy and promote innovation, further enhancing Portugal's appeal as a conducive environment for entrepreneurial endeavors. It's an excellent option for those seeking residency while creating jobs in the Portuguese economy.
Greece
Greece presents a compelling landscape for entrepreneurs due to its strategic location at the crossroads of Europe, Asia, and Africa. The country offers a relatively low cost of living, which can be advantageous for startups looking to stretch their initial capital.
Greece's beautiful landscapes and rich cultural heritage also attract talent and foster creativity, while many also apply for the Greek golden visa.
Moreover, recent governmental efforts to simplify bureaucracy and improve the business environment have made it more conducive for entrepreneurs. It's an easy alternative for Greek residency while also creating more jobs.
United States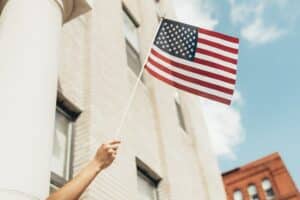 The United States' EB-5 visa is an incredibly lucrative option, as the US is seen as one of the best countries for entrepreneurs due to its unparalleled ecosystem of innovation, access to a vast consumer market, and well-established network of investors and venture capitalists. It offers a robust legal framework for business operations and a culture that celebrates risk-taking and innovation.
The country's diverse and highly skilled workforce is a significant advantage, with leading universities and research institutions contributing to a pool of top-tier talent. Additionally, the U.S. hosts numerous tech hubs like Silicon Valley, providing an ecosystem that nurtures startups. While competition is fierce, the U.S. remains a beacon for entrepreneurs seeking opportunities, resources, and a dynamic market to scale their ventures.
Germany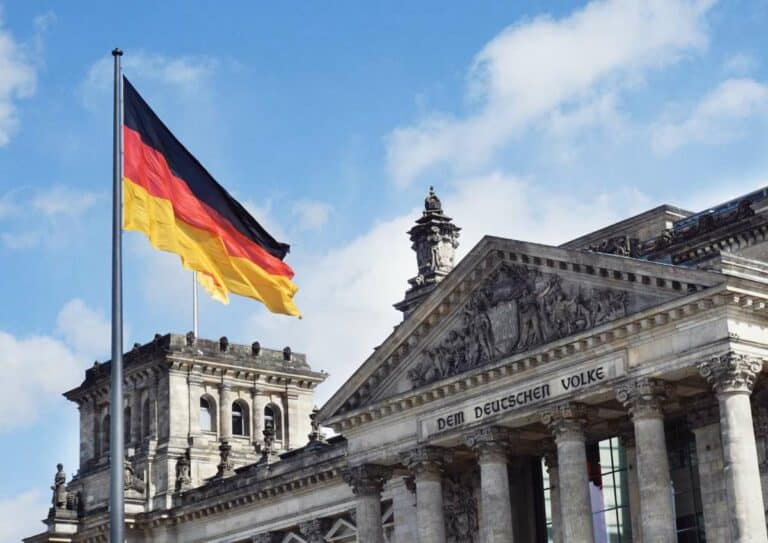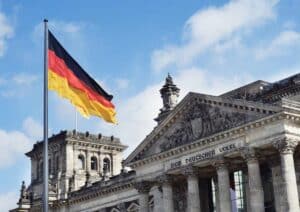 Germany stands as one of the best European countries for entrepreneurs, boasting a strong economy, technological prowess, and a highly skilled workforce. Its central location in Europe provides easy access to a large consumer market, making it an attractive base for businesses.
The country offers a stable and well-regulated business environment, with a transparent legal system and reliable infrastructure.
Germany's emphasis on innovation is underscored by its extensive network of research institutions and well-established industries. Additionally, government support programs and access to funding opportunities contribute to the favorable entrepreneurial climate.
While competition is present, Germany's economic stability, innovation ecosystem, and strategic positioning make it an appealing destination for startups and entrepreneurs.
Female entrepreneurs also have an extensive support system in Germany, with the country being in the top ten in the world for the number of female business owners.
Japan
Japan is known for its advanced technology, strong work ethic, and high-quality products. It offers a stable and mature market, a culture of innovation, and a well-educated workforce. While the business environment can be competitive, Japan provides opportunities for those bringing unique solutions and technologies.
The Netherlands
The Netherlands offers a strategic location in Europe with excellent infrastructure, making it an attractive hub for international business. It has a highly skilled, multilingual workforce, and a business-friendly regulatory environment.
Additionally, the country encourages innovation and has a strong startup ecosystem, particularly in cities like Amsterdam.
Finland
While many don't think of Finland when talking about entrepreneurs, the European country has a stable economy, efficient and transparent business regulations, and starting a new business is relatively straightforward.
In terms of the labor market, Finland places high emphasis on education, creating a workforce that's highly skilled and qualified in numerous industries such as technology and manufacturing.
United Kingdom
The UK boasts a dynamic and diverse market, making it an ideal entry point for businesses targeting the European market. It has a well-established financial sector, a culture of entrepreneurship, and a supportive ecosystem for startups. Despite uncertainties surrounding Brexit, the UK continues to be a thriving hub for innovation and business.
Switzerland
Switzerland is synonymous with stability, a strong financial sector, and a high standard of living. It offers low taxes, a highly skilled workforce, and a well-developed infrastructure. The country's political and economic stability makes it an attractive choice for entrepreneurs looking for a secure base in Europe.
Czech Republic
The Czech Republic has emerged as an attractive destination for startups due to its lower operating costs compared to Western Europe. It offers a skilled workforce, a strategic location in Central Europe, and a well-developed transportation network.
The government provides business incentives and support programs, contributing to a favorable entrepreneurial environment.
Best Country to Start a Business: The Bottom Line
Right from the start, it should be clear that settling in a specific country to start a new business is going to be challenging. However, there are numerous tools and tricks that will make the process less time-consuming or frustrating.
A crucial aspect in making it a success is doing sufficient market research on a specific country's economic landscape, investigating any competitive hurdles, and adhering to all legal and regulatory compliances.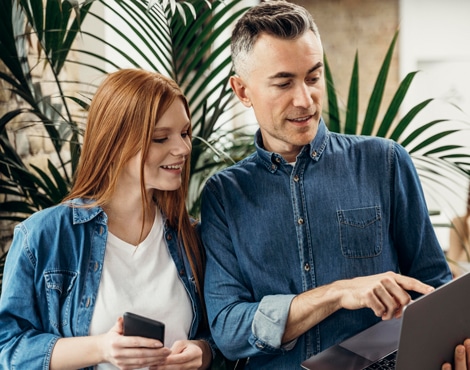 Frequently Asked Questions about the Best Countries for Entrepreneurs
How long does it take to set up a business?
It depends on the product or service you want to provide, but generally, it takes between six months and a year to go from planning to having a proof-of-concept. It might take another year or so to fine-tune your offering and have it market-ready.
Online businesses, however, can be set up and running in less time. It must be stressed, however, that simply registering a business can be quick, but it also depends on the country. In the UK, you can set up a business in six days, but in Brazil, it can take up to two months.
Where do the most successful entrepreneurs live?
There are several countries that make for excellent business bases, but there are also a few cities that have taken it upon themselves to help launch companies.
The Texas city of Austin is a hotbed for entrepreneurs, as well as Seattle in Washington State, US. However, in a 2015 survey, it was revealed that 15 percent of all US start-ups are headquartered in San Fransisco.
Which country is the most difficult to start a business in?
A few obvious countries would make it into a Top 10 list of difficult places to start a business, but according to the Global Benchmark Complexity Index, South America is the toughest. In particular, Argentina, as high levels of government bureaucracy and unstable economy make it a bit of a gamble.