Have you ever wondered if moving to a new city could improve your job opportunities and personal life? Thanks to globalization, international travel, and advanced technology, more and more people find a better life abroad. According to the Expat Explorer Survey 2021 given to existing expats, the majority of those who took the leap to live and work abroad would do it again.
Whether it's to find cities with booming job markets and better cost of living situations, create a better work-life balance, or ensure that your children can go to the best schools possible, Global Citizen Solutions has done the leg work to find the top cities to work in the world right now.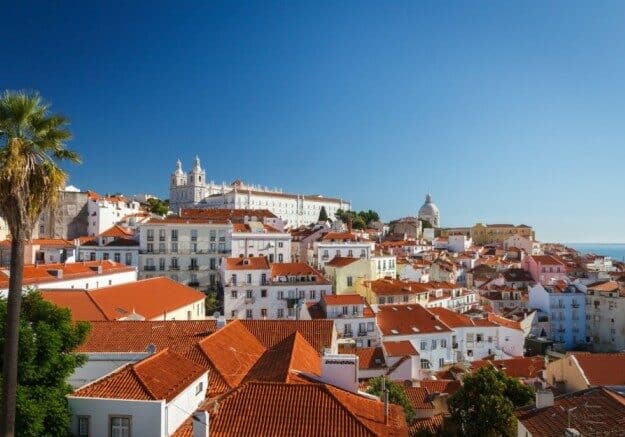 1. Lisbon, Portugal
With its Mediterranean climate, beautiful beaches, and one of the safest and most tolerant cities in Europe, Lisbon is not only a cultural and historical hotspot, but is also fast becoming a favorite on the list of best places to work and live in right now. What's more, it's perfect for business owners or budding entrepreneurs, as well as job seekers, whether you're in an office or working remotely. If you're worried about your language skills, you'll be pleased to know that most people speak English. And, best of all, through the Portugal Golden Visa or Portugal Digital Nomad Visa, you're guaranteed to find a way to make this place your home.
2. Porto, Portugal
Portugal is becoming one of the most popular places to relocate to, and it's easy to see why, with an abundance of fabulous cities in favorable conditions. Nick-named the trendy city of the North, Porto is fast becoming a new favorite for expatriates and job seekers to work, live and settle.
Porto's buzzing cultural scene, historic roots, and exciting nightlife attract not only locals but people from all over the world. Its labor market is growing at a fast rate, making it one of the best cities for employment opportunities in Europe. If you are looking for job prospects in Portugal, you can check out our articles on working or finding a job in Portugal.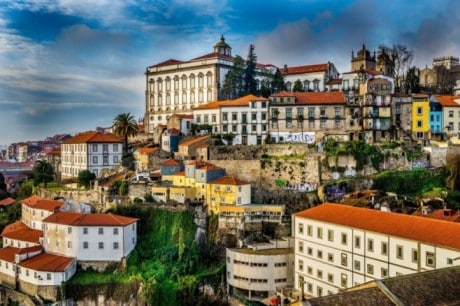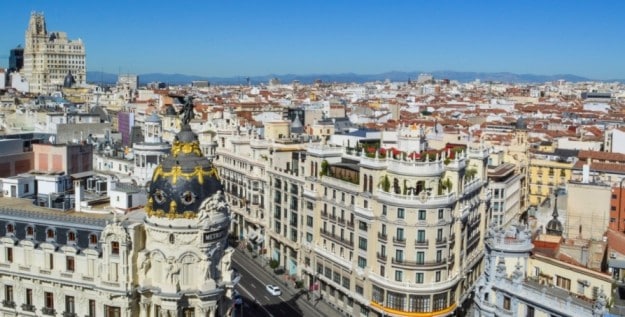 3. Madrid, Spain
Ranked as one of the safest cities to live in, Madrid not only offers housing affordability and a less populated living experience than other cities but is also one of the best places for digital nomads or professionals alike. The Spanish way of life is deeply entrenched, so you can expect to find a bustling nightlife, importance placed on family friendliness, employment growth and enjoying Madrid's history and culture, all at the same time.
Its transport system is reliable and affordable, and its healthcare system is one of the best in the country. So if you're looking to live in a city with a slower pace of life, then Madrid may just be the place for you.
4. Geneva, Switzerland
Close to the French border, surrounded by mountains, and situated next to Lake Geneva, Geneva may not be the most populated of cities in Europe, but it certainly boasts a strong job market and excellent income.  Ranking as one of the top ten cities to live in, Geneva has a huge financial services sector and offers an above-average salary for expats in comparison to other countries.
Geneva is also the host of many international organizations and institutions, so expats will quickly find their feet. If being outdoors is high on your list of priorities for relocation and if you enjoy skiing in the mountains during winter or hiking in the summer, as well as enjoying the stunning Lake Geneva, then this beautiful Swiss city offers plenty to do for single people or the whole family.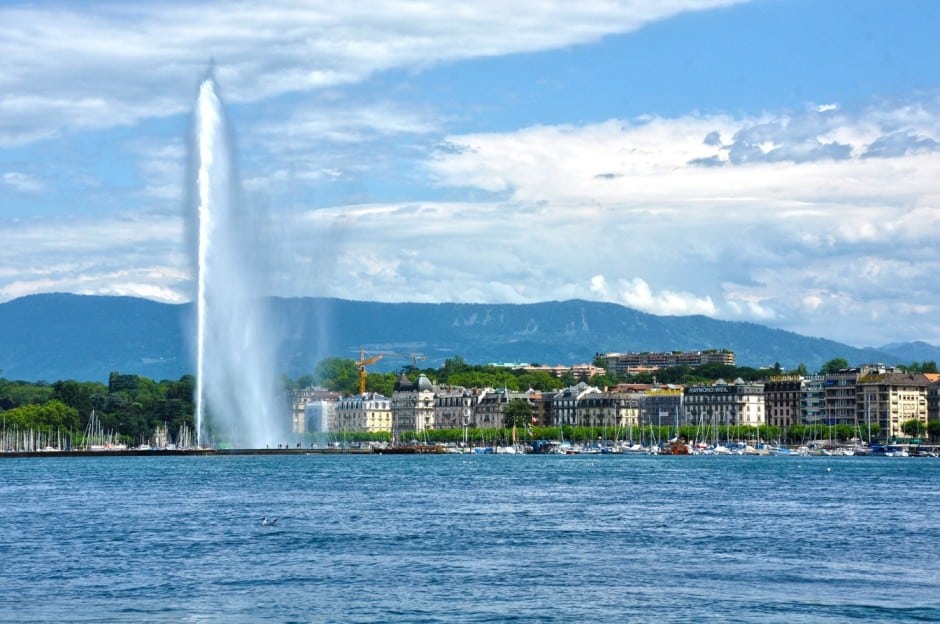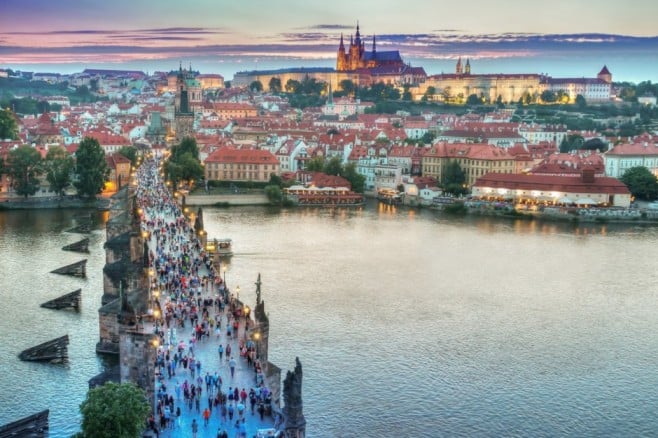 5. Prague, Czech Republic
Located in the center of Europe, the capital of the Czech Republic is ranking high on job market strength, favorable income and employment growth. Prague may be famous for its architecture and beer, but the city offers much more than that. Low unemployment, rising pay, and housing affordability are just a few of the benefits of relocating to Prague. The Czech Republic's quality of life is ranking above that of the UK and the US, which makes it ideal for families and nature lovers alike. With Prague's central location, it's the perfect starting point for regular European travel – taking advantage of freedom of movement to explore its many neighboring countries.
6. Dublin, Ireland
Located on Ireland's east coast, Dublin is not your average city. It's relatively small but ideal for those who don't want the rush of other capitals, those who want to find new or better jobs and for those who prefer to make their way on foot or by bike and enjoy the sea and countryside nearby.
The city has plenty of job opportunities, and Ireland's economy growth is persistently strong.   What's more, Dublin is a welcoming hub for international businesses as well as tech companies, having recognized the value of attracting foreign business. Regarded as a diverse city, Dublin is also the proud location of many international people, making it one of the places for expats to relocate to and live.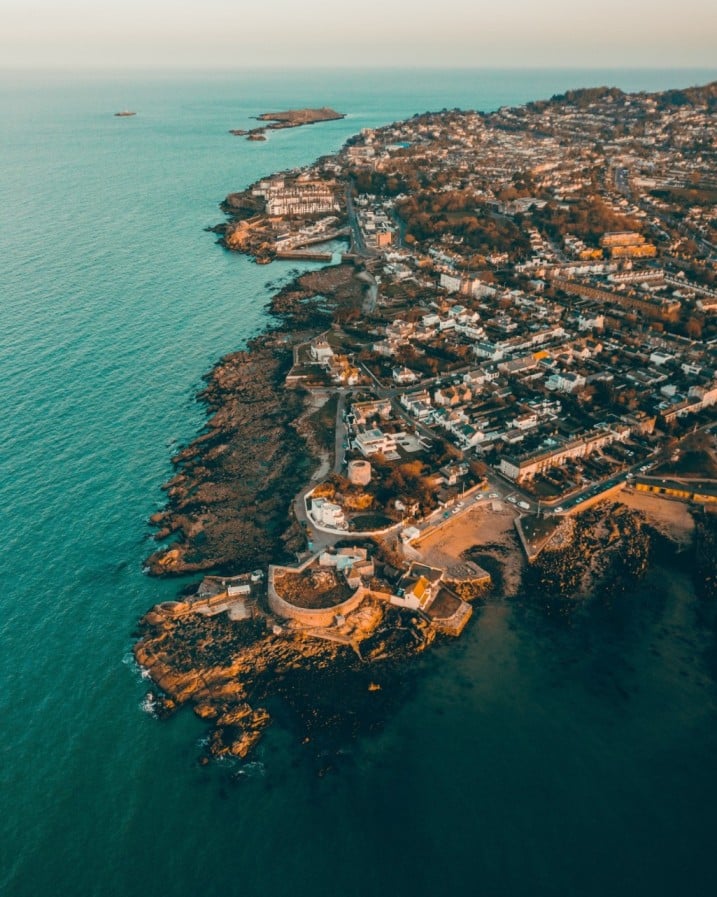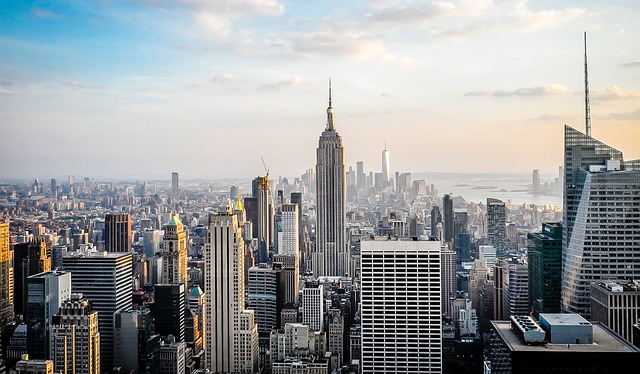 7. New York, USA
Without a doubt one of the best and most populated cities to work in the USA, there are countless reasons why New York is one of the best places to work in. The city that never sleeps doesn't just offer a social life, job opportunities and a booming job market like no other, there is truly something for everyone, no matter your interests. The city isn't just rich in culture, art, fashion, and food, but also has one of the USA's best education systems with plenty of top colleges and universities, adding family friendliness to its tick-boxes.
It's a hotspot for knowledgeable investors, tech companies, and those who want to kickstart their careers. In addition, New York City is also close to lots of beautiful nature spots: think Niagara Falls, Buck Mountain, and Cold Spring, to name a few.
8. Calgary, Canada
Unsurprisingly, as with most of Canada, this North American city is right up there with the best places to work in 2022. Its limitless opportunities in the tech sector and huge employment opportunities make Calgary an attractive place with favorable conditions to live. With an inclusive and diverse community, buzzing art and cultural events, and a vibrant coffee shop scene, this Canadian city is ideal for expats and job seekers of all backgrounds.
Canada's outstanding health system and inclusive and welcoming society are unique, making Calgary an excellent place with many benefits to settle. What's more, its proximity to the Rocky Mountains means that you're never too far away from an outdoor adventure.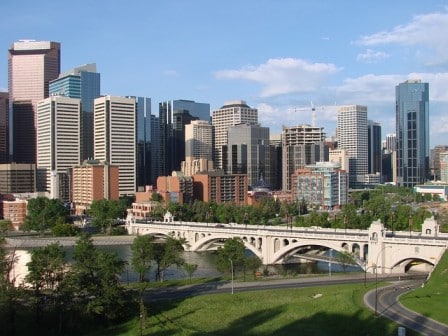 Has this article given you a taste of what can lie ahead for you? Has it whetted your appetite for embracing the international expat lifestyle? Are you intrigued by the employment opportunities, higher pay or family friendliness? Global Citizen Solutions is a multidisciplinary firm that offers bespoke residence and citizenship solutions in Europe and the Caribbean. Please contact us if you would like to book a call to find the perfect residency program for you.
Frequently Asked Questions About the Best Cities to Work In
What is the best city to get a job?
Depending on your professional requirements, NYC and Dublin are perfect for anyone; Calgary is looking for people in the tech sector and Geneva has a buzzing financial sector.  Lisbon and Porto welcome not only business owners and budding entrepreneurs but also professionals from all backgrounds. 
Which city has the best work-life balance?
All of the cities in this list guarantee an abundance of activities outside of work. Depending on your preferences, Lisbon, Porto, New York City, and Madrid each offer plenty of activities for lovers of art, culture, and diverse cuisines. If you're looking to spend time in nature, cities like Dublin, Geneva, and Calgary have you covered.  
Which city has the highest employment rate?
Lisbon, Porto, Prague, and Dublin have attractive employment rates. Depending on the job sector, each of the above-mentioned cities offers plenty of opportunities for professionals, business owners, and remote workers.