Retiring in Ireland is becoming increasingly popular for individuals seeking a peaceful and happy life. Ireland provides a unique combination of beauty, history, and modernity that draws retirees worldwide, with its stunning countryside, vibrant towns, rich culture, and friendly residents.
In this thorough guide, we will look at the various
advantages of retirement in Ireland
, from the low cost of living to the best retirement sites in the country. Whether you're thinking of retirement in Ireland or are just interested in what it offers, this article will provide you with all the information you need to make an informed choice.
Tips for Retirement in Ireland
Evaluate the cost of living: Before deciding to retire in Ireland, you should investigate the cost of living to verify that it is affordable. It is vital to make yourself aware of the cost of housing, healthcare, transportation, and groceries.
Evaluate healthcare options: While Ireland has a public healthcare system, many retirees opt for private health insurance. While planning for retirement in Ireland, evaluating your healthcare needs and alternatives is critical.
Get financial counsel: If you're relocating to Ireland from another country, you should obtain financial advice to ensure your finances are in order. Consult with a financial counselor who specializes in overseas investments.
Join a social group or club: Joining a social group or club in Ireland can help you meet new people and make friends. In Ireland, there are many social groups and clubs for retirees; try joining one that interests you.
Embrace the culture: Ireland has a rich and dynamic culture, so explore and immerse yourself in it. Visit local festivals, events, museums, and galleries and sample local food.
Examine your transportation options: Ireland has an excellent public transport system, so instead of driving, try taking buses or trains.
Prepare for visa needs: If you're moving to Ireland from outside the European Union, you should investigate the visa requirements and make sure you have all the essential papers.
Keep active: Ireland offers beautiful landscapes and various outdoor activities, so consider picking up a new hobby or activity to keep yourself busy and healthy in retirement.
Retiring in Ireland may be a profitable and joyful experience if you follow these recommendations and prepare wisely.
Cost of Living after Retiring in Emerald Isle
The cost of retirement in Ireland varies based on several factors, including region, lifestyle, annual income, and personal preferences. Below are some recent numbers and sources to give you an idea of the costs associated with retirement in Ireland.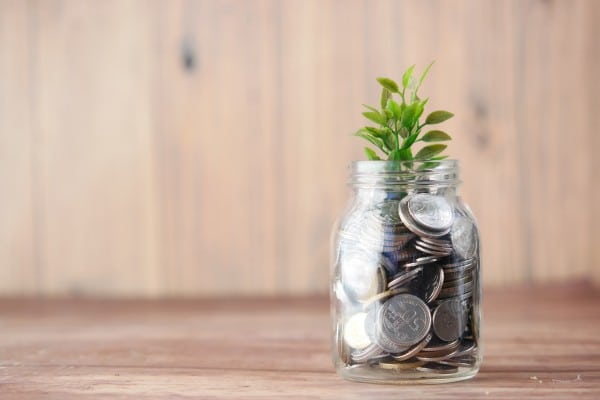 Housing: A one-bedroom apartment in Dublin costs an average of €1,350 a month, while a similar apartment in Cork costs roughly €1,000.
According to the Central Statistical Office(CSO), the average cost of a house in Ireland is approximately €284,000 if one wants to buy.
According to Numbeo, Dublin's consumer prices are 21.8 percent cheaper than New York's (without rent). Consumer costs, including rent, are 29.9 percent more affordable in Dublin than in NY. Rent in Dublin is 38.6 percent less than in New York.
Similarly, Dublin's restaurant prices are 16.4 percent cheaper, and grocery prices are 40.2 percent more reasonable than those in New York.
Healthcare: Ireland's healthcare system combines public and private services. If you are above 70, you are eligible for a medical card that entitles you to free healthcare services. Alternatively, depending on your age and coverage, private health insurance might cost between €600 and €1,800 per year. This information is obtained from The Health Insurance Authority in Ireland.
Healthcare in Ireland is often less expensive than in the United States. According to the Commonwealth Fund, healthcare spending in the United States is around 2.5 times that of Ireland.
Transportation: In Ireland, public transport costs vary based on the city and form of vehicle. For example, a monthly bus pass in Dublin costs roughly €120, whereas a similar pass in Cork costs around €70.
Public transportation in Ireland is generally less expensive than in the United States. According to Numbeo, a monthly bus pass in Dublin is around 67 percent less costly than one in New York City.
Food and entertainment: Food and entertainment in Ireland are comparable to other European countries. A mid-range restaurant lunch for two costs roughly €50, while a pint of beer costs around €5.
In general, the cost of food and entertainment in Ireland is comparable to that of the United States. The cost of living in Dublin is around 8 percent more than in Chicago, according to Numbeo.
It's important to note that these statistics are subject to change, and the cost of retirement in Ireland might vary based on your specific circumstances.
Before deciding on your retirement destination, you can have an overview of Ireland's status in the Global Passport Index.
Getting an Irish Visa for Retirement
You may need to apply for a visa if you wish to retire in Ireland and are not a European Union (EU) or European Economic Area (EEA) citizen. The following are the actions you must take to apply for an Irish visa for retirement:
Decide the sort of visa you require: There are many sorts of visas available to retirees, including the Long Stay (D) visa, which enables you to stay in Ireland for more than 90 days, and the Stamp 0 authorization, which is for non-EEA citizens who desire to retire in Ireland without working.
Collect the required documents: A valid passport, proof of adequate finances to maintain oneself in Ireland, proof of medical insurance, and a letter describing your retirement plans may be necessary for an Irish visa for retirement.
Send your application: An Irish visa can be obtained online or in person at an Irish embassy or consulate in your native country. You must pay a charge and supply biometric data, such as fingerprints and a picture.
Wait for a decision: The processing period for an Irish visa for retirement varies, but you should hear back within a few weeks.
It's important to remember that the conditions and application procedure for an Irish visa for retirement may vary, so check the Irish Naturalisation and Immigration Service's (INIS) website for the most up-to-date information before applying.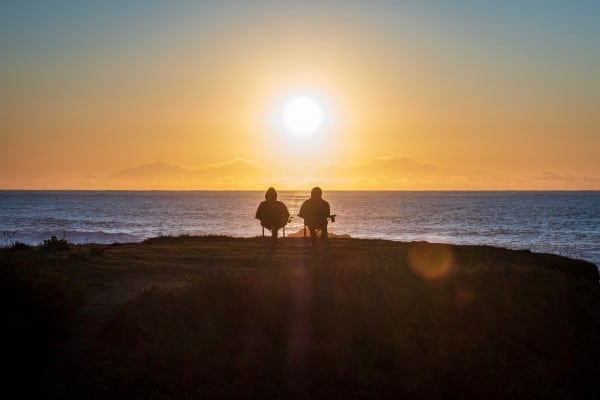 Healthcare for Retired People in Ireland
Healthcare for retirees in Ireland is offered through state and private healthcare institutions. The public healthcare system is supported by taxes and is open to all Irish citizens, even pensioners. For those who can afford it, the private healthcare system is accessible, often giving speedier access to healthcare services.
If you are above 70, you are eligible for a medical card that entitles you to free healthcare services such as doctor visits, hospital stays, and prescription drugs.
If you do not qualify for a medical card, you can still use public healthcare but may have to pay for some treatments. For example, a visit to a general practitioner may cost roughly €50, but a visit to a hospital emergency room may cost around €100.
You can get private health insurance if you use personal healthcare services. Private health insurance can enable speedier access to healthcare services and cover some benefits that the public healthcare system does not. Private health insurance costs vary according to your age, health status, and coverage needs.
Taxes in Ireland for Retired People
Some taxes may apply if you are retired and live in Ireland. The following are some taxes that may apply to retirees in Ireland:
Income tax: You may be taxed if you receive retirement income, such as a pension or annuity. Your income and tax status determines the amount of income tax you pay. In general, income tax rates in Ireland range from 20 percent to 40 percent.
Capital gains tax: If you sell an asset for a profit, such as real estate or stocks, you may be liable to capital gains tax. Ireland's capital gains tax rate is presently 33 percent.
Inheritance tax: You may be subject to inheritance tax if you receive an inheritance or a gift. In Ireland, inheritance tax is presently 33 percent.
Property tax: If you own a home in Ireland, you may be required to pay property tax. The value of your home determines the property tax you pay.
It is crucial to know that pensioners in Ireland are eligible for several tax breaks and exemptions. For example, if you are above 65, you may be entitled to a larger tax-free allowance; a widow or widower may be entitled to a tax exemption on some pension payments.
If you are retired and live in Ireland, you should speak with a tax professional to understand your tax responsibilities and any tax reliefs or exemptions that may be available.
Safety in Ireland for Retirees
According to US News, Ireland is the 12th safest country in the world, whereas the United States is the 37th safest. Ireland is a secure country, with minor crime unlikely to be an issue for anybody planning to retire there. Ireland is also in third place in the 2022 Global Peace Index.
Yet, like in any nation, it is crucial to adopt basic safety precautions when living in Ireland.
Here are some safety recommendations for retirees in Ireland: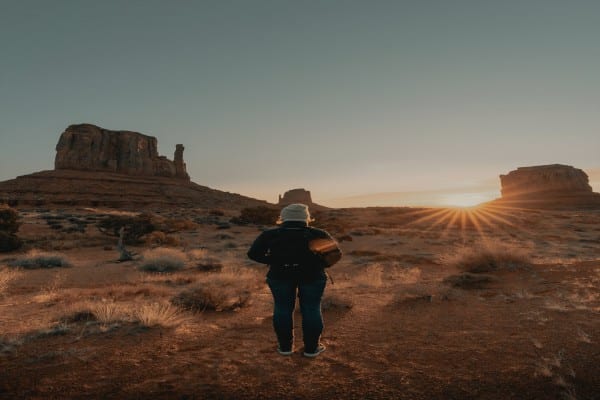 Be mindful of your surroundings: When you're out and about, be alert and avoid strolling in unfamiliar locations, especially late at night.
Utilize public transit: Generally, public transportation in Ireland is safe, dependable, and reasonably priced. Consider taking buses, trains, or taxis instead than driving, especially in congested regions.
Keep your items near to you always: Keep your possessions, such as your handbag, wallet, and phone, close to you, especially in complicated situations.
Maintain contact: Remain in touch with friends and family, especially if you live alone. Joining local community groups or clubs is a great way to meet new people and stay connected.
Keep up to date: Keep up with Ireland's newest safety and security news and information. The Department of Foreign Affairs and Trade offers travel advice and information to tourists and residents of Ireland.
Conclusion
In conclusion, retiring in Ireland might be an appealing alternative for people seeking a tranquil and inviting atmosphere, access to top healthcare, and a high standard of life. While the cost of living in Ireland might be considerable, seniors can benefit from tax breaks and exemptions, as well as low-priced public transportation and healthcare.
Although safety is not a significant worry in Ireland, taking some basic steps to be safe and connected is necessary. Ireland may provide a rewarding and joyful retirement experience due to its gorgeous environment, rich history, and active culture.
Ireland has many social and cultural activities that might enhance one's retirement experience. There's always plenty to do and see in Ireland, from museums, galleries, and theatres to music festivals and sporting events. Many retirees also love exploring the gorgeous countryside, visiting historical sites and castles, and sampling the local food.
Those concerned about visa requirements for retirement in Ireland should know that the country offers a simple visa application process. Retirees from countries other than the European Union can apply for a long-stay visa, allowing them to reside in Ireland for up to a year. The visa can be renewed for another year after this, and retirees may eventually be able to seek permanent status.
For individuals who value a quiet and inviting atmosphere, a vibrant cultural and social scene, and easy access to excellent healthcare and transportation, retirement in Ireland may be a fantastic experience. With careful planning and thought, Ireland might be the ideal destination to spend your retirement years.
Frequently Asked Questions about Retiring in Ireland
How much money do I need to retire in Ireland?
According to the Irish Association of Pension Funds, a retiree in Dublin will need at least €22,000- €50,000 a year to meet essential living expenditures. You must also have access to a lump sum of money to cover unanticipated expenses. This sum, however, might change based on your specific circumstances.
Can foreigners retire in Ireland?
Yes, foreigners are welcome to retire in Ireland. Non-EU citizens can apply for a long-stay visa, which allows them to stay in Ireland for up to a year. The visa can be renewed for another year after one year, and retirees may eventually be able to seek permanent status.
What are you entitled to when you retire in Ireland?
When you retire in Ireland, you may be eligible for many benefits, including the State Pension, a weekly payment paid to persons over the age of 66 who have made enough social insurance contributions. Additional perks may include medical cards, which provide free medical care, and travel passes, which provide free or subsidized public transit trips.
Can I move to Ireland when I retire?
Yes, you can. Individual circumstances and visa categories may affect the specific financial requirements and verification process. To understand the exact criteria and guarantee compliance with all rules, it is essential to contact immigration and financial professionals. You can also learn in detail about the application process here.