Achieving the status of legal resident within a country's territory can be daunting; however, you can gain a residence permit, which grants authorization to live and often work in a foreign land for a specified period. Whether you're a student seeking educational opportunities abroad, an expat pursuing overseas investments, or a senior citizen looking to enjoy a slower pace of life in your golden years, understanding the steps to acquiring residency permits will put you on the path to achieving your lifetime goals.
This article will delve into a residence permit's fundamentals, its significance, the various types available, and the steps involved in acquiring one through immigrant investor programs.
What is a residence permit?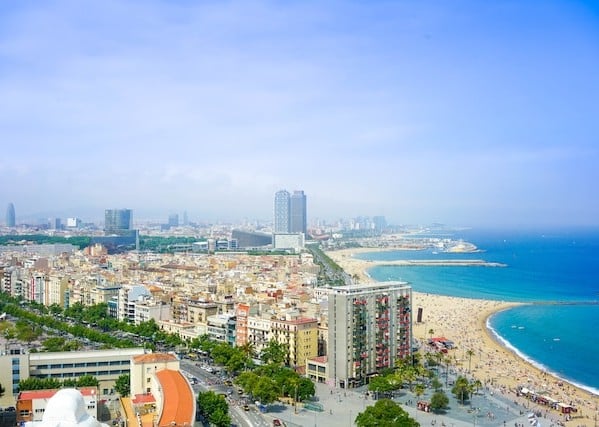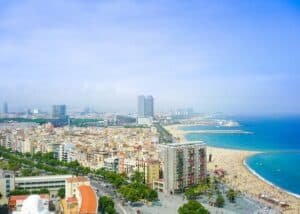 A residence permit is an immigration document issued by a country, allowing the holder to live within its territory for a pre-determined period – typically one to five years, depending on the country and the program. Residency permits generally require renewal to maintain legal residence permit status.
With a residence permit, you have unlimited entry into the country throughout the permit's validity, the right to buy real estate, attend higher education institutes, or enroll your children in school. Residence permits in certain countries and regions also provide visa-free access to other countries. For example, an EU residence permit provides borderless travel in the Schengen Area and visa-free travel to all countries in the European Union for 90 days of every 180 day-period
There are many residence permits, and an increasingly popular variant is the Golden Visa, which has gained traction in several countries in the European Union, including Portugal, Spain, Italy, and Greece. Golden Visa programs offer a unique pathway to residency. Instead of seeking employment or committing to an academic program, foreign nationals can gain a residence permit through investments such as a real estate purchase, a bank deposit, or establishing a business that creates jobs for citizens.
This innovative approach to residence permits has not only attracted individuals seeking to establish a foothold in a new country but has become a catalyst for economic growth and development in host nations.
Who applies for a residence permit?
Various foreigners may apply for a residence permit for different reasons. These individuals include: 
| | |
| --- | --- |
| | |
| | Studying foreign nationals may apply for a student visa to obtain a residence permit for enrolling in higher education in a foreign country. |
| | A skilled professional may apply for a work visa providing a residence permit, provided their skills fill employment gaps in a foreign country's job market. |
| | Family members of a citizen or residence permit holder, including a spouse and dependent children, can request a family reunification visa to be reunited with their family member. |
| | Refugees and asylum seekers can apply for residency permits in the event of natural disasters or other humanitarian crises in their home country. It provides a safe haven for those facing immediate danger or displacement due to unforeseen circumstances. |
| | Retirement or passive income visas are popular choices for expats looking to move abroad to enjoy better weather or reduce living costs in their retirement. |
| | Reasons for expats seeking long-term residence permits include a second residence for enhanced stability and security, new cultural experiences, and better education and healthcare. Many expats gain residence permits through residency by investment programs. |
| | Like expats, investors seek stability and security in a new country. Additionally, a residence permit may offer investment opportunities in a lucrative real estate market or tax incentives to reduce overall tax liability. Investor immigration visas allow investors to contribute to a country's economic growth to gain a second residence. |
Residence Permit versus Permanent Residence versus Citizenship
While a visitor or tourist visa grants entry into a country, a residence permit provides a temporary stay through a residency granted for a specified period. The period of stay could be short or long-term, depending on the residence permit.
The Spain Non-Lucrative Visa provides eligibility for a one or two-year Spanish residence permit and is renewable every two years. Portugal's Golden Visa provides eligibility to obtain a temporary residence permit initially valid for two years and renewable every three. The UAE Golden Visa allows successful applicants to gain a five to ten-year residence permit.
The key point is that a residence permit grants temporary stay, and residence permit holders must prove to the country's immigration authorities that they fulfill the requirements to renew their permits.
Permanent residence
Permanent residency status is achieved in one of three ways:
An investment program providing a permanent residence permit
Sponsorship by a family member through family reunification
Maintaining a residence permit and continuous residency long enough to apply for permanent residence status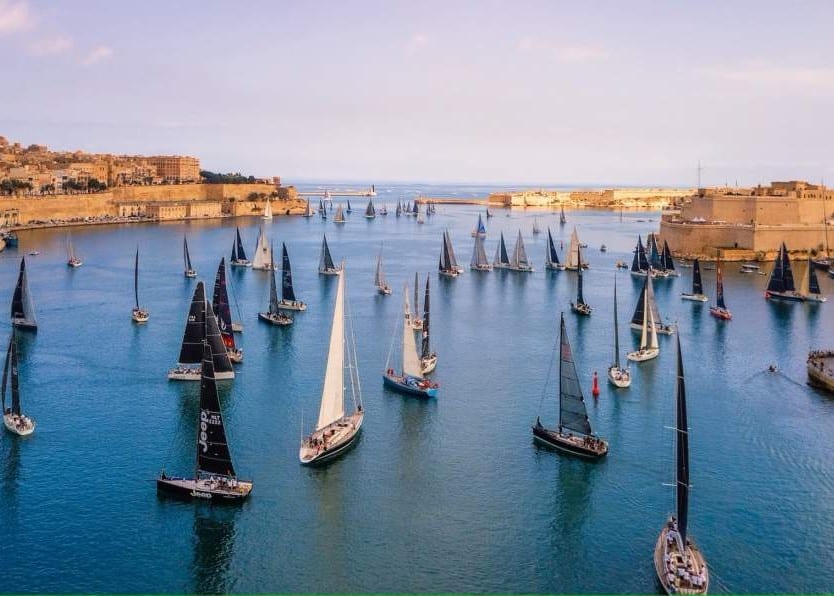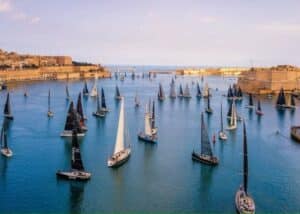 EU countries like Spain, Portugal, Italy, and Cyprus have a five-year residency requirement before residents can apply for permanent residence, meaning you must live in the country before you gain eligibility. The residency requirement generally includes a minimum number of days domiciled in the country each year or no extended stays outside the country throughout the five years.
Successful applicants gain permanent residence permits, usually including access to rights and privileges unavailable to temporary residents. This could be:
Access to public health care, whereas a temporary resident may be required to take out health insurance
Eligibility for social support
Fewer restrictions on leaving and entering the country
Malta and Cyprus offer unique permanent residence permits by investment in Europe. The Cyprus Permanent Residence Program provides a five-year permanent residence permit, which holders can extend for five years indefinitely, provided their investment is maintained. They also include visa-free access in the EU and Schengen Area for 90 days out 180 days.
Citizenship
Citizenship is the ultimate status one can gain in a country. Where there are exceptions to what individuals can access and do with a residency or permanent residency, there are none with citizenship. Nationals can fully participate in the political process, including voting in elections and running for public office. They can apply to obtain the country's passport and seek consular assistance in foreign countries.
They also have an unqualified right to reside in the country, and their status is generally not subject to revocation except under extreme circumstances. Additionally, citizens often have a stronger sense of belonging and identity with their adopted country, and they may benefit from certain privileges, such as access to government jobs or programs exclusively available to citizens. Furthermore, EU passports allow EU citizens to move freely throughout the European Union and settle in any EU country.
Where can an investor get a residence permit?
Portugal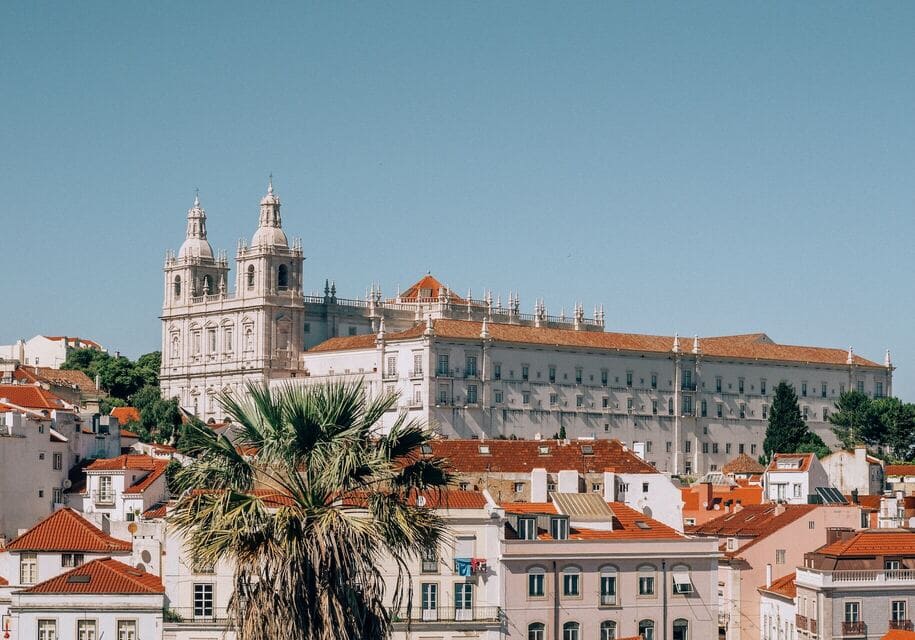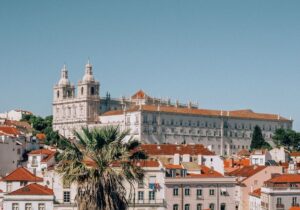 The Portugal Golden Visa provides a long-term residence permit, valid for two years and renewable continuously for three years. Foreign nationals are required to invest at least €250,000, and investment options include contributions to the reconstruction of national heritage, real estate purchases, or starting a Portuguese company that creates employment opportunities for citizens.
Golden Visa holders are required to reside in Portugal for at least seven days each year to maintain their visa's validity. After five years of residency, residents can apply for permanent residency or submit an application for Portuguese citizenship.
Malta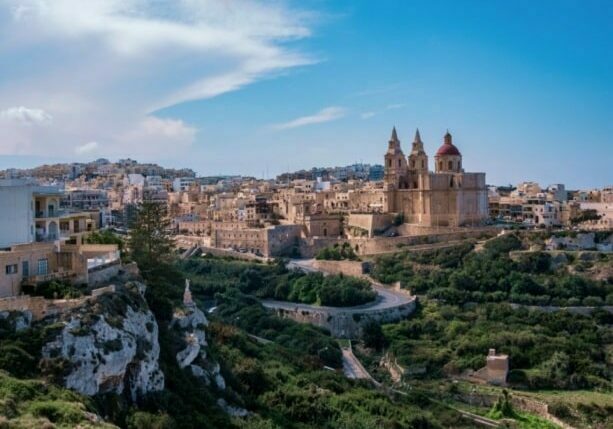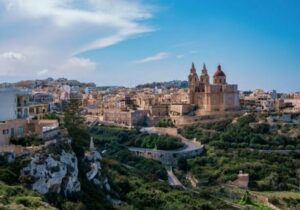 For those seeking an immediate permanent residence visa in an EU country, the Malta Permanent Residence Program is the ideal solution. The program requires investors to purchase real estate or sign a five-year lease. The minimum investment for a property purchase is €300,000 in Southern Malta/Gozo or €350,000 in the rest of Malta. For the lease option, investors must rent a property with an annual lease of at least €10,000 in Southern Malta/Gozo or €12,000 in the rest of Malta.
Investors can extend their permanent residence permit indefinitely, provided they maintain their investment. They can also apply for an EU permanent residency after holding the visa for five years.
Spain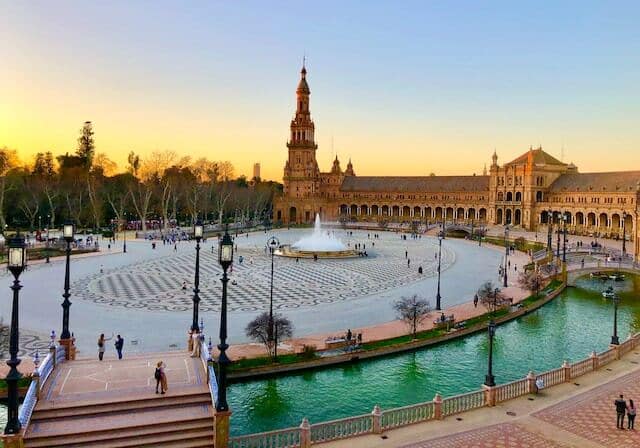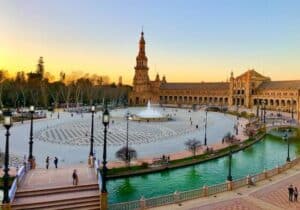 Spain's Golden Visa provides a similar status to Portugal, albeit with a higher minimum investment requirement. Successful applicants are granted a two-year residence permit with a three-year renewal interval.
The minimum investment to qualify is €500,000, and investment options include real estate purchases, bank deposits, and purchasing government bonds.
There is no minimum residency requirement for the Spain Golden Visa; however, to exchange a temporary residence permit for a permanent one, Golden Visa holders must be able to prove they have resided in Spain for at least six months each year for five years.
Greece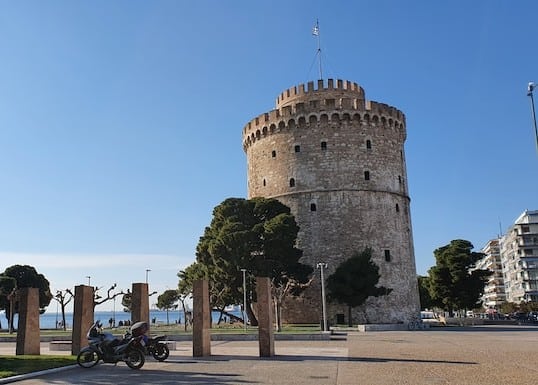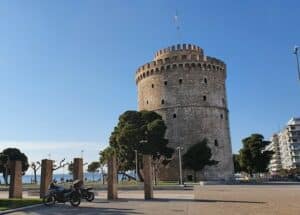 Greece offers one of the few Golden Visas that grants a permanent residence permit certificate. Successful investors of the Greece Golden Visa receive a renewable permanent residence permit, which can be renewed every five years. The program's investment threshold starts at €250,000, and investment options include real estate investment, purchasing shares of a Greek company, or investing in government bonds.
While Greece's program has no minimum stay requirement, investors are only eligible for permanent residence after five years if they've maintained six months of residency per year.
United States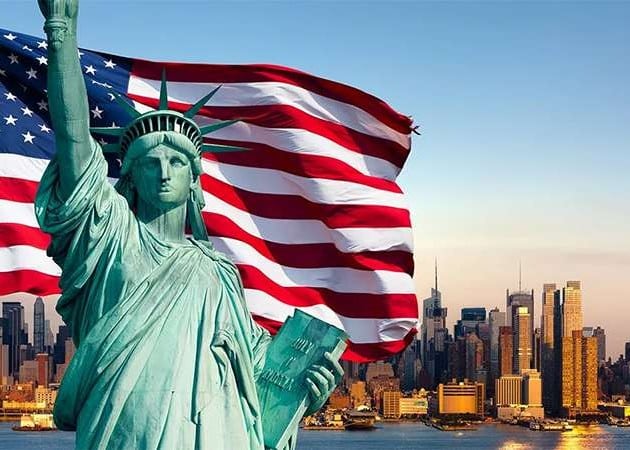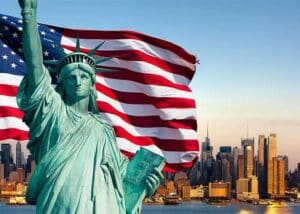 The EB-5 Investor Program is a US investment program providing a temporary residence permit in the US with the possibility of being approved for a permanent residence card (Green Card) and citizenship. The program requires investors to establish a new enterprise worth at least $1.05 million ($800,000 if established in a Target Employment Area) and create at least ten full-time jobs.
Upon approval, investors receive conditional permanent residence (Green Card), which is valid for two years. Provided they prove to immigration authorities that their investment continues to meet the program's criteria, they can remove the conditional status after the two-year period. Green Card holders can apply for United States citizenship after five years.
If you are interested in learning more, check out our comprehensive guide to residency by investment programs.
The Process of Applying for a Residence Permit
Applying for a residence permit through investment involves several key steps, and the specific process can vary depending on the country. Here is a general outline of how it typically works:
Research and select a country: The first step is to research and choose a country that offers residency by investment. As listed above, each country has its own criteria, investment thresholds, and requirements. Choosing a program that aligns with your preferences, goals, and financial capacity is crucial.
Make the investment: Once you've chosen a country and understand the requirements, make the necessary investment according to the program's guidelines. This could involve purchasing real estate, investing in a business, or other qualifying financial contributions.
Prepare your documents: Besides your investment, you'll be required to present several documents during the application process. These documents can include a birth certificate, valid passport, a criminal record certificate, health insurance, and a document proving a legitimate funding source. If you're applying for your family, you'll also need to provide valid identity documents for each family member.
Submit a visa application: Prepare and submit your application along with the required documents to the relevant government agency or immigration service responsible for processing residence permit applications. Pay the necessary application fee and ensure that each form is filled out accurately and all supporting documents are included.
Waiting for a decision: Expect a waiting period while your application is processed and due diligence checks are carried out. This duration can vary widely depending on the country, the complexity of the program, and the number of current applicants.
Approval and issuance: Once your application is approved, you will receive notification and instructions for obtaining your residence permit. To collect a residence permit, it may involve attending an in-person interview and providing additional documentation, such as proof of address within the country.
Maintaining the investment: Many programs require applicants to hold their investment for a specified period to retain their residence permit. This period varies by country and program.
Renewal and compliance: Depending on the country's regulations, you may need to renew your residence permit after a certain period. It's essential to stay informed about renewal requirements and to comply with any additional conditions set forth by immigration authorities.
Consulting with migration specialists or legal experts can help in navigating a country's immigration laws and regulations, ensuring your application follows the program's guidelines for it to be approved. Global Citizens Solutions has assisted hundreds of foreign investors and expats worldwide in obtaining residency by investment. With extensive expertise, we can provide invaluable guidance and support throughout the application process.
How Can Global Citizen Solutions Help You?
Global Citizen Solutions is a boutique migration consultancy firm with years of experience delivering bespoke residence and citizenship by investment solutions for international families. With offices worldwide and an experienced, hands-on team, we have helped hundreds of clients worldwide acquire citizenship, residence visas, or homes while diversifying their portfolios with robust investments. 
We guide you from start to finish, taking you beyond your citizenship or residency by investment application.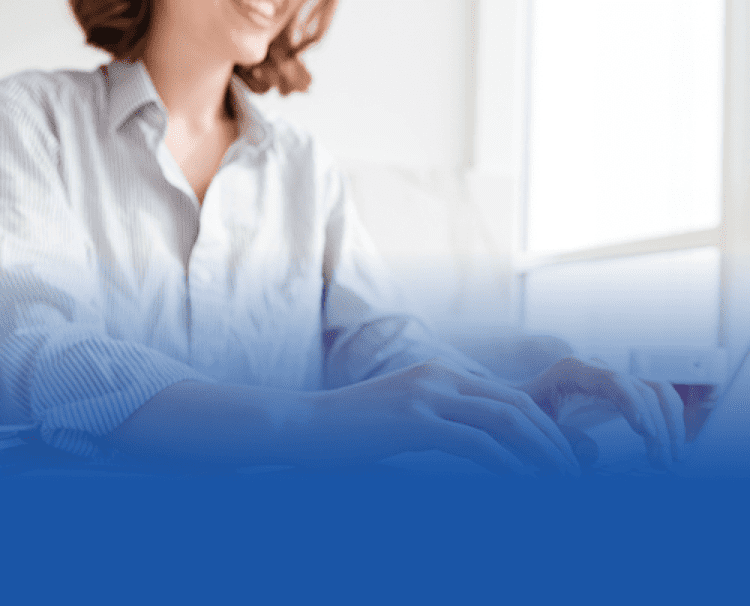 Should I choose residency, permanent residency, or citizenship?
Deciding which legal status is best for you requires a nuanced process influenced by various factors, such as:
The objectives of the investor
Future plans and goals
Financial status and budget
Personal circumstances, such as being married with dependent children
Residency: This temporary status allows you to live in a foreign country if you only intend to be there for a specified period. It's suitable if you have short-term plans, such as studying or working temporarily, or if you plan to invest in a country with no intention of living there.
Permanent residency: This status offers long-term stability for those with plans to live in a foreign country for the foreseeable future. It's ideal if you intend to establish a long-term life abroad without necessarily seeking the additional benefits of citizenship.
Citizenship: This is the highest level of legal status in a country, granting privileges like the right to vote, hold a passport, and make certain investments that may restricted for residents. Citizenship is often pursued by those seeking a plan B who intend to fully integrate into a new society and enjoy comprehensive legal rights in a second country.
For a more in-depth analysis, our article on residency versus citizenship offers a thorough comparison.
Obtaining Citizenship in a Second Country
Opting for citizenship by investment can be the optimal route if you prefer to bypass residency permits and enjoy the full privileges of citizenship status. Several countries offer citizenship by investment (CBI) programs, providing a successful applicant with a new passport within a few months.
St. Kitts and Nevis
The St. Kitts and Nevis citizenship by investment program is the longest-running CBI program in the world and the most popular citizenship choice in the Caribbean. Qualifying foreign investors who contribute $250,000 to the country's Sustainable Island State Contribution (SISC) are granted second citizenship and a passport within four months.
Malta
Malta provides the unique option of both residency and citizenship. The country doesn't have a citizenship by investment program, but the Malta Citizenship by Naturalization for Exceptional Services by Direct Investment program (CES) grants qualifying applicants Maltese citizenship within 12 to 36 months. The program requires a series of three investments with a minimum threshold of €690,000.
Frequently Asked Questions about Residence Permits
How do I get a US residence permit?
If you don't have qualifying family members in the US who can sponsor your residence permit, you can gain residency through the following methods:
Apply for a job with a US employer willing to sponsor your Green Card application. This process typically involves Labor Certification and preference categories based on skills and qualifications.
Invest at least $800,000 in a new enterprise that creates jobs for US citizens to qualify for the EB-5 Visa to obtain a Green Card.
As a citizen of a treaty country, invest a significant amount of capital in an existing US enterprise to qualify for the US E-2 Visa.
How many years is a residence permit valid?
The validity of a residence permit varies widely depending on the country, immigration program, and the specific type of permit issued. In some countries, residence permits may be issued for A specified period, such as one, two, or five years.
Additionally, permanent residence permits have no expiration date, providing lifelong legal status in the host country. However, permanent residence received through investment may come with the condition that the investment is maintained and the permit is renewed every five years.
Is a residence permit the same as a passport?
A passport is an official travel document issued by a country's immigration authorities, verifying the identity and nationality of the holder. It facilitates international travel and serves as proof of citizenship, allowing passport holders to seek assistance at any foreign embassy of the country that issues it.
On the other hand, a residence permit is a document issued by a country's immigration authorities that grants a foreign national the legal right to live in that country for a specified period. It does not serve as a travel document, and individuals still need their passport for international travel. A residence permit is specific to the country that issues it and is not a substitute for a passport. Both documents serve distinct purposes in establishing a person's legal status and facilitating their activities within a foreign country.
Is a residence permit a national identity card?
A residence permit is not the same as a national identity card. Residence permits are documents issued by immigration authorities granting legal residence in a country to a foreign national. It is specific to immigration status and does not serve as a form of national identity.
Can I travel within Europe with my residence permit without a passport?
As a third-country national (non-EU/EEA and non-Swiss), you cannot travel within the European Union with just your residence permit and without a passport. A second residence permit grants you the right to live in a specific country but does not serve as a travel document for international journeys.
To travel between EU countries, you will need a valid passport. The same goes for the Schengen Area; while there are no standardized border checks, you will need your passport if requested to provide proof of identity. However, if you are an EU/EEA citizen or a citizen of a Schengen country, you can travel with just your national ID.
Which countries can US permanent residents visit without a visa?
As a US permanent resident (Green Card holder), you may gain visa-free access to certain countries your passport doesn't allow. This privilege results from bilateral agreements and diplomatic relations between the United States and specific countries.
Some examples of such countries include Canada and Mexico, where Green Card holders can enter for short visits without requiring a visa. Additionally, Green Card holders can travel visa-free to Singapore, Morocco, and several overseas territories of the United Kingdom and the Netherlands, including Anguilla, the Cayman Islands, Curaçao, and Aruba.