Residence by investment has been a gateway for many of us that yearn for a stronger connection with Mother Nature. Life in a big city doesn't have the same appeal it once did, and with the technology we have at our fingertips today, we can essentially be anywhere regardless of where we physically are.
There is no better place to form this connection with nature than Namibia. A short vacation or safari isn't sufficient to unearth the beauty of this country. The Namibia residence by investment program will open the door for you to get to know the nation in all its glory and uncover its often overshadowed high-quality-of-life factors.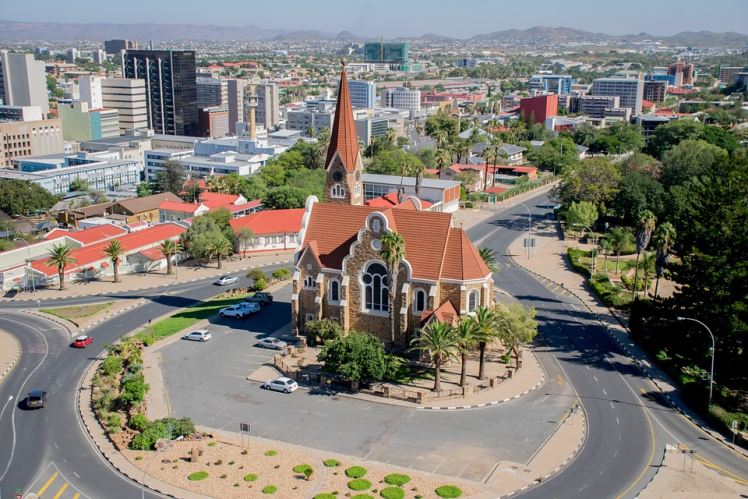 The country's distinctiveness is apparent as soon as you navigate its pristine cities with modern infrastructure that brushes shoulders with cinematic deserts and one of the world's most unique coastlines.
As a crucial member of the Southern African Development Community (SADC) and an active instrument in dispelling the narrative of corruption and incoherence in Africa, Namibia is forging itself as an attractive destination for international companies and investors.
Let's take a look at why Namibia has introduced its investment immigration program and what the benefits of obtaining Namibian residency are.
Why has Namibia launched a residence by investment program?
Namibia is a country with lots of potential for economic growth and development. As such, the Namibian government has launched its residence by investment initiative with the goal of attracting foreign investment from global investors and businesses who can contribute to the country's economy, giving it the boost it needs to make its mark on the international stage. 
Namibia's Ministry of Home Affairs and Immigration has actually been accepting investment immigration for over 30 years, but there has been a recent push and rebranding towards encouraging foreign individuals to invest in property in Namibia and allow them to obtain permanent residency in return for their investment. 
Like many other emerging markets, Namibia is a developing country yet to stake its place among international investment and expat circles. The residence by investment scheme is part of a broader initiative by the Namibian government towards creating an attractive environment for successful real estate investors while simultaneously promoting social integration among foreigners living within its borders.
Benefits of Namibia Residence by Investment
A chance to make high returns on investment: 
Through the Namibia Foreign Investments Act, successful investors have the option to obtain a residence visa by investing in a Namibian company. An investment route that could potentially lead to high returns is the Presidents Links Estate, which allows foreign nationals to make an eligible investment through an international real estate investment in a groundbreaking real estate development.
The Presidents Links Estate is currently the only investment route that offers the perfect balance between a safe investment in one of Africa's primary emerging markets and amenities providing a high quality of life, with its array of properties blended into a world-class golf estate.
Explore one of the most profound countries on the African continent: 
Permanent residence by investment in Namibia means you can spend a lifetime exploring all of Namibia's wonders. Many foreign nationals only know what Namibia offers once they arrive there. In short:
The country has the largest population of free-roaming cheetahs in Africa, at over 3,000

The Namib Desert is the

world's oldest desert

Namibia's UNESCO World Heritage Site, Twyfelfontein, holds one of the largest concentrations of rock art on the African continent.
Live amongst a small population: 
At 2.53 million residents, the population isn't just small; It's the third lowest in terms of population density in the world, according to the World Bank. While many places suffer from overpopulation, Namibia is underpopulated (or adequately, for some people). Foreign residents experience very little in terms of waiting times and overcrowding, and a small and steadily growing population is the prime economic environment for economic growth.
A growing film industry:
Namibia has a growing film industry with increasing international recognition. The country's unique geological landscape is an optimal location for filming and has already provided the backdrop to Academy Award-winning movies, such as 2001: A Space Odyssey and Max Max: Fury Road.
Investment in film production in Namibia could be a unique opportunity for international investors in the film industry.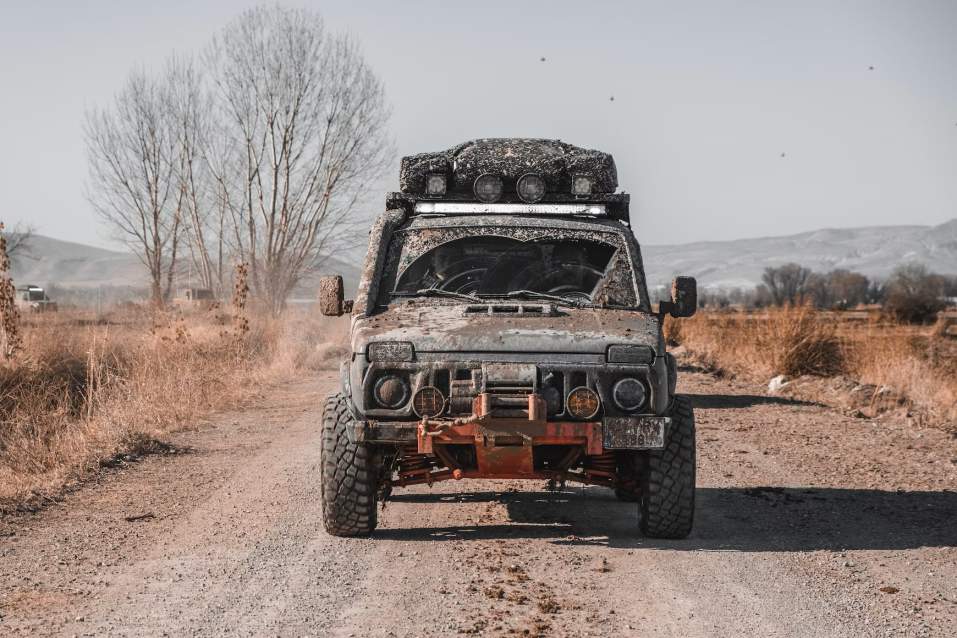 A safe and stable country:
Safety concerns are often high when it comes to countries on the African continent. Namibia landed sixth out of 54 African countries on the Global Peace Index in 2022, with low access to weapons, high political stability, and good relations with neighboring countries. Global trust is also high, with a Namibian passport ranking as the sixth strongest among African passports in the Global Passport Index.
Tax incentives: 
An international investment permit in Namibia provides several tax incentives, such as no tax on worldwide income; Only local income tax is imposed in Namibia. The attractive tax system also includes zero net wealth and Capital Gains Tax.
How to Obtain Permanent Residence by Investment in Namibia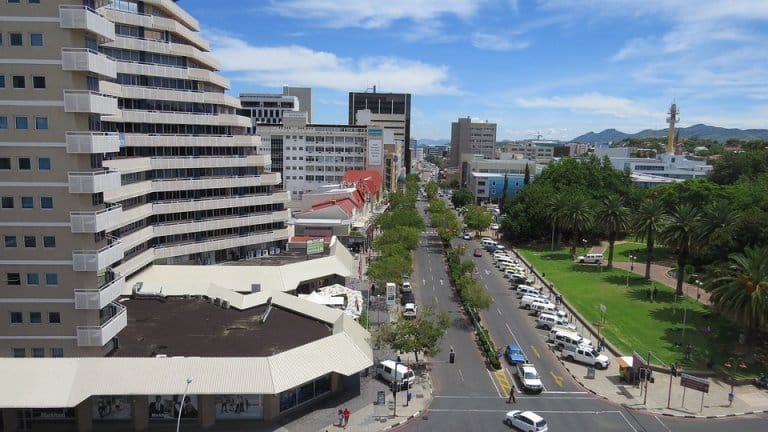 The Namibia residency by investment visa will allow global investors to obtain a renewable work permit and Namibian residency in exchange for a minimum investment of NAD 3.95 million ($265,000).
International investors seeking a permanent residence permit must purchase at least ten percent of the shares of a new or existing Namibian company.
The program also requires the standard legal documents required in most investment migration programs, such as a valid passport and police clearance certificate. After the investment has been made and an application has been submitted to the Namibia Ministry of Home Affairs and Immigration, foreign investors are granted an up to five-year residence visa and renewable work permit, which is renewable indefinitely, provided the investment is maintained.
Foreigners can apply for permanent residency after ten years of legal residence in the country.
Real estate investment in Namibia
The Presidents Links Estate project is a new eco-friendly residential and golf estate development project located at the edge of the Dorob National Park in Walvis Bay. The Presidents Links Estate project has streamlined the process for international entrepreneurs to purchase real estate as a way to contribute to the country's economic growth. With an investment in this reliable asset class, entrepreneurs qualify for Namibia's investment immigration program.
Namibian real estate prices in the Presidents Links Estate start from $316,000, and it generally takes eight weeks for a Namibia residency by investment application to be processed and granted after the investment has been made.
How can Global Citizen Solutions help me?
Investors and expats can encounter many difficulties when applying for residency by investment, which is why it is beneficial to have an expert on hand to provide personalized assistance throughout the process.
A specialist can help you with the following:
Minimize the visits you have to make to the designated country

Have someone who works solely on your behalf

Reduce the hassle associated with putting your application together

Acquire insider knowledge from someone with years of experience in the market
Let's get you moving forward in your quest to obtain Namibia residency by investment. Get in touch with us today to book a free consultation.
Frequently Asked Questions about Namibia Residence by Investment
Is Namibia a good country to relocate to?
Namibia is one of the best countries to relocate to in 2023. The Namibian government is actively seeking foreign investment by issuing Namibia temporary residence permits to foreigners who invest in the economy. The Southern African Customs Union (SACU) is headquartered in Namibia's capital, Windhoek, and works towards creating favorable trade and business deals for its member states. Investors can benefit from the strengthening ties of the Union.
For those interested in citizenship planning, Namibia has quite a lengthy naturalization process. Permanent residency is obtainable after ten years of legal residence; A further ten years is required to be eligible for Namibian citizenship and a Namibian passport.
Can foreigners invest in Namibia?
Foreigners can invest in Namibia through Namibia's investment immigration program under the Namibian Foreign Investments Act. This measure allows foreigners to invest in new or existing businesses in Namibia and receive a five-year renewable residence permit in return for their investment. The minimum investment required is NAD 3.95 million ($265,000), and the investor must own at least ten percent of the company.
Can you get permanent residency in Namibia?
Foreigners can gain permanent residency in Namibia after ten years of residence. The Namibia residence by investment program provides a five-year residence permit, which is renewable before the permit expires. After renewal for an additional five years, foreigners can apply for permanent residency.