Are you considering investing in emerging markets but are unsure of where to start? Look no further than Turkey. Several factors make Turkey the optimal country to invest in. This article will explore seven compelling reasons why you should invest in Turkey in 2023. From diverse investment options, such as property and sustainable energy, to a robust infrastructure for development and a well-educated population, read on to discover why Turkey should be next in your investment portfolio.
Why You Should Invest in Turkey
Not only has Tukey been a popular tourist destination, but the Turkish market has long been a destination for international investors, and for good reason. Measures the Turkish government has put in place to attract foreign direct investment to the economy have made it easier for overseas investors to do business there, and lucrative investment opportunities in the Turkish economy are emergent.
Here are seven reasons why you should consider investing in Turkey in 2023:
Strategic location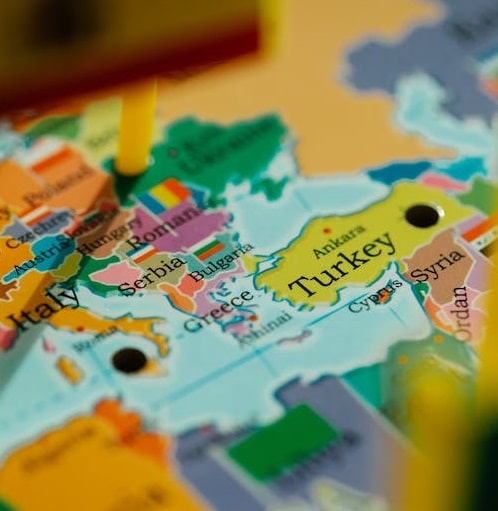 Turkey is strategically located at the crossroads of Europe, Asia, and the Middle East. It has a strong geopolitical location, bordering eight countries: Bulgaria to the northwest; Greece to the west; Georgia to the northeast; Armenia, Azerbaijan, and Iran to the east; and Iraq and Syria to the south.
This is a solid recipe for growth and means it is the ideal gateway for companies that want to tap into new markets and take advantage of regional cooperation.
In the top 20 strongest economies in the world
Turkey has been one of the world's fastest-growing economies for the past decade. According to the World Bank ranking in 2021 of GDP at PPP (Purchasing Power Parity), Turkey was the 12th largest economy in the world, moving it up six places from 2018.
This is a testament to Turkey's resilience and perseverance through significant challenges such as high inflation, natural disasters, and political conflict in neighboring countries.
Turkey is a member of the G20, comprising of the world's 20 largest economies. As a result, Turkey has a lot of influence on global economic decisions. Turkey is also a member of NATO and has been an important ally in the fight against terrorism. Consequently, investors see long-term value in the economy.
Incentives to attract foreign investors
Turkey has one of the most incentivized programs to encourage foreign direct investment and increase local and global investors confidence. Some of the incentives available include the following:
Tax breaks
Turkey provides several tax breaks to businesses investing in the country, including reduced corporate tax rates, exemption from Value Added Tax (VAT) on equipment and machinery imported for investment projects, and exemptions from customs duty on raw materials imported for production.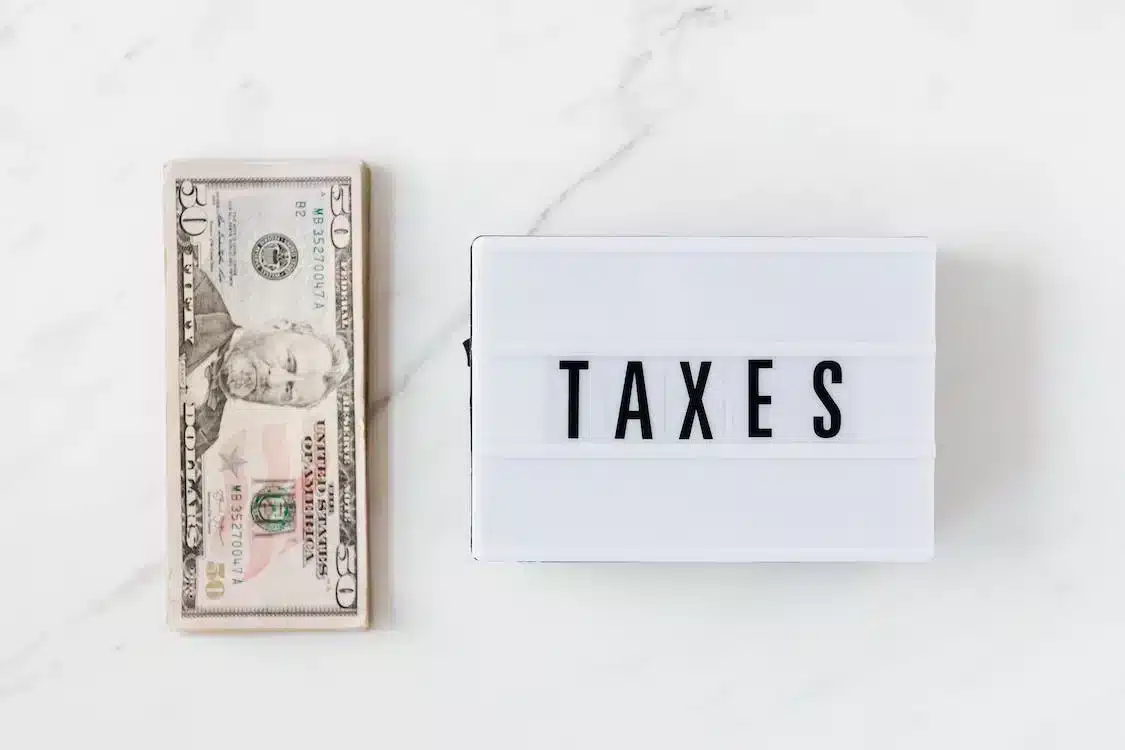 Government support
The government provides a range of support services for businesses, including financing for employee and personal training, and business advice and assistance with setting up operations in the country.
Social security contributions
The Turkish Ministry of Trade will cover social security premiums payable by foreign businesses for Turkish employees for seven to twelve years.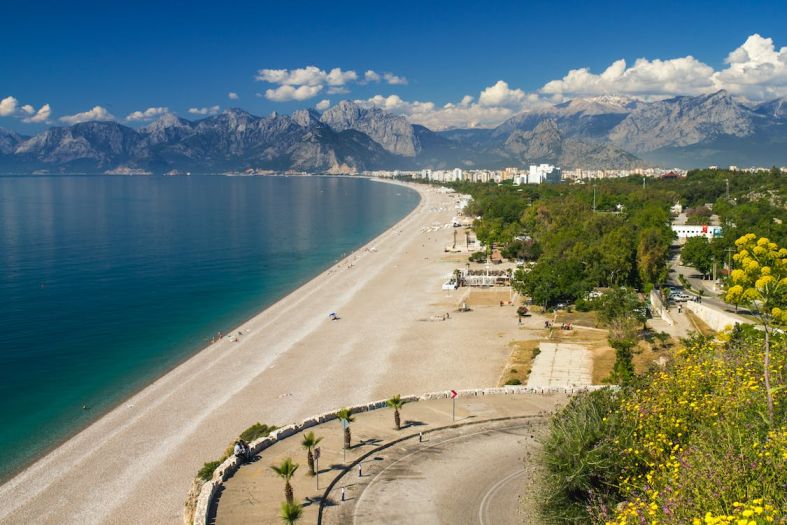 Land allocation
Certain investments, such as those in solar energy or chip manufacturing, can be eligible for land allocation.
Turkish citizenship
The Turkey citizenship by investment program allows main applicant and their family members to obtain Turkish citizenship in exchange for foreign investment.
Although many of these incentivized investments require substantial capital, it demonstrates Turkey's aggressive directive to push economic development.
Skilled and competitive workforce
Turkey's population boasts a skilled and competitive workforce that is ready to take companies to the next level. With a population of over 84 million and a strong cultural emphasis on gaining skills in various cornerstone industries, such as the tech and manufacturing industries, the republic has a large pool of educated workers to choose from. 
In addition to the well-educated population, Turkey's significant geostrategic importance has meant that it has built strong links to Europe and countries in the European Union, and Turkey's skilled and knowledgeable workforce is highly sought after by companies and clients in the European private sector looking for a reliable and cost-effective option.
Good infrastructure
In recent years, to further push growth, the government has carried out major projects in infrastructure, with significant funding allocated to transportation. Turkey now has a well-developed transportation network, with a modern highway system and an extensive railway network, including a high-speed train service between the city of Ankara and Istanbul.
The country's two major airports, Istanbul Ataturk Airport and Ankara Esenboğa Airport, both serve international airlines. Turkish Airlines is in the world's top ten airlines by fleet size, putting it ahead of well-known airlines such as British Airways, Air Canada, Air France, and Emirates.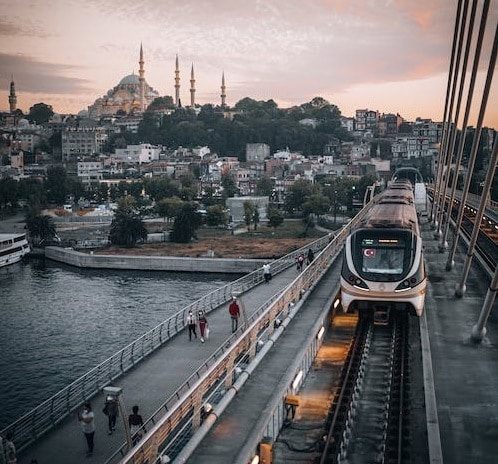 Furthermore, Turkish Airlines flies to most countries in the world, with numerous direct long-haul flights to countries in Asia, like Japan, Singapore, China, and South Korea, and the Americas, like Mexico, the US, Canada, and Brazil.
Turkey's good infrastructure extends to its expansive country-wide fiber network. The OCED stats for fiber broadband subscriptions put it ahead of countries like the US, the UK, Germany, and Canada.
Cheap cost
The cheapest cost to do business is on every investor's agenda. Whether it's real estate development, companies in service sectors, or the tech industry, the cost of doing business in Turkey can be much cheaper than in western countries.
This is largely down to the devaluation of Turkish currency, the Turkish Lira (TRY). Despite Turkey's linear economic growth over the last decade, the US Dollar has gained more than 400 percent in value over the last five years against the TRY, and it's a similar story for the Euro.
How to Invest in Turkey
Turkey's rapidly growing population and active city revitalization projects have meant that construction and real estate industries are booming, and foreign investors continue to find them appealing and rewarding.
In many ways, investing in Turkish real estate is the safest investment you can make. As a result of the growing tourism industry, Turkey's real estate market has grown, and long-term profitability is easily foreseeable.
The country has also become a popular destination for expat families and retirees, many of whom choose to invest in real estate property.
Turkey Citizenship by Investment 
Turkey offers a citizenship by investment program to individuals and their families interested in becoming  a Turkish citizen and acquiring a Turkish passport. The program requires a minimum investment of $400,000, which can be through several investment options, such as real estate purchases, a bank deposit, and job creation.
The best investment in Turkey is generally in real estate as the market is flourishing, yet a Turkish real estate agent can still find deals in highly sought-after locations.
Here are some details for the different types of investment options to acquire citizenship in Turkey:
Property purchase worth at least $400,000 or invest the same amount in land acquisition. You can invest in multiple properties and still qualify for the Turkey citizenship by investment

scheme.

Deposit at least $500,000 into a Turkish bank account and maintain it for at least three years. The deposit can be in dollars, an equivalent foreign currency, or TRY.
Contribute at least $500,000 to government bonds. This can be in dollars, an equivalent foreign currency, or TRY.
Make a capital investment of at least $500,000 into a venture capital investment fund share or real estate investment fund share. The investment can be in dollars, an equivalent foreign currency, or TRY.

Create full-time jobs for at least fifty Turkish citizens, as stipulated by the Ministry of Family, Labor, and Social Services.
Foreigners considering making an investment in Turkey for citizenship must also pass due diligence checks, such as having a clean criminal record and the ability to prove adequate financial resources to support themselves and their dependents.
Second citizenship in Turkey offers the holder numerous benefits, including the right to live and work in Turkey, access to free emergency healthcare, and a cheap cost of living. Turkish passport holders also enjoy favorable tax treatment, with personal income tax rates as low as 15 percent.
We have outlined seven solid reasons to invest in Turkey in 2023. From sectors like the expanding tourism industry to the booming real estate market and the improving financial health of Turks, plenty of factors make investing in Turkey an attractive proposition. With a supportive government and business-friendly infrastructure, now is the optimal time to invest in this burgeoning economy.
Frequently Asked Questions about Investing in Turkey
Is investing in Turkey worth it?
An investment in Turkey is more than worth it and has multiple benefits. A key benefit is the country is strategically located between Europe and Asia, which expands business opportunities and provides access to regional collaboration and investments. The government also offers cost-saving and business support for foreign capital spent in certain industries.
Real estate acquisition in Turkey can be a lucrative investment, and additionally, Turkey's investment immigration program allows investors to invest in Turkey's economy in exchange for Turkish citizenship for themselves and their family members, including a spouse and dependent children. Although obtaining Turkish citizenship and a Turkish passport requires a Schengen visa, passport holders have visa-free access and visa-on-arrival access to 126 countries worldwide.
Can foreigners invest in Turkey?
Foreigners are welcome to make an investment in Turkey; in fact, many foreign investments in the economy are incentivized to promote economic development, particularly for those in companies carrying out sustainable energy and chip manufacturing projects. You can also make international investments in Turkish companies through the Borsa Istanbul-the Turkish stock exchange.
Furthermore, Turkey offers citizenship by investment for foreign citizens who invest in Turkish property, make a bank deposit, invest in government bonds, or create jobs in Turkey.