If you're considering investing in Bodrum real estate, you're making a wise decision. In Turkey's southern Aegean area, Bodrum town is a popular tourist location known for its beautiful beaches, historical monuments, and lively entertainment.
With its warm temperature and beautiful scenery, it's no surprise that many people are interested in dealing in real estate in Bodrum. However, investing in Bodrum takes careful thought and research to guarantee a profitable venture. This article will give you a comprehensive summary of investing in Bodrum's real estate.
A Step-by-Step Guide to Investing in Bodrum
Understand the local market: The first step to investing in real estate is understanding the local market and Bodrum town. To do this, you will need to research the following:
The demand for different types of properties (e.g., apartments versus houses)

The average prices for these properties in different neighborhoods and areas around Bodrum
Work with a reputable real estate agent: When investing in Bodrum town properties, you must work with a reputable agent. Your agent should have years of experience and be able to provide references from previous clients. They should also be familiar with the local market and know which areas are best for investment.
Check the legal requirements: Before you even begin looking for a property, it's essential to understand the legal paperwork. In many countries, including Turkey, certain documents need to be completed before purchasing real estate. These include:
Title deed (

malikane

)

Building permit (

yapilanma ruhsatnamesi

)

Land registry (

tapu

)
Potential for rental income: When considering real estate for investment, it's essential to consider the potential for rental income. Rental properties can be an excellent way to earn passive income and build wealth over time. However, you should be aware of some risks associated with investing in rental properties before deciding to buy a property for rent.
The first thing you need to do is research the rental market in your Bodrum town area and make sure that you clearly understand how much money people are paying for rentals based on their income levels. This will give you an idea if tenants demand a unit or place on a specific price point.
Why is it a good idea to invest in Bodrum real estate?
Bodrum town's thriving real estate market provides an excellent chance for investors seeking to purchase property in a prominent position. The increasing fame of the city has resulted in an increase in demand for Bodrum property, resulting in consistent property value development and renting yields.
Buying Bodrum property provides numerous benefits, including access to high-end amenities, a luxurious lifestyle, a strong leasing market, and a promising return on investment.
Districts of Bodrum
Bodrum is split into districts, each with its distinct characteristics and attractions. These areas include Bodrum Center, Bodrum Peninsula, Yalikavak, Gumusluk, Turgutreis, and Golturkbuku.
The city's center, Bodrum Center, includes a bustling marina, cultural monuments, and dynamic nightlife. The Bodrum Peninsula, which contains the towns of Bitez, Gumbet, and Turkbuku, is a famous tourist destination.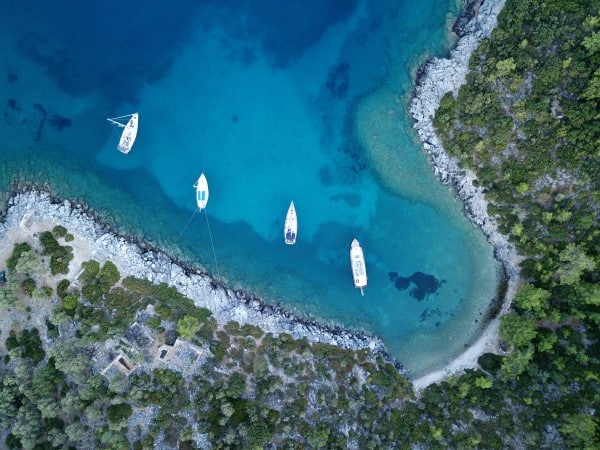 Yalikavak is a fashionable neighborhood with high-end amenities, opulent homes, and an exclusive marina. Gumusluk is a peaceful fishing village ideal for those wanting a quiet existence. Turgutreis is a famous neighborhood with a variety of facilities, including restaurants and shopping areas. Golturkbuku is a burgeoning neighborhood renowned for its beaches, water activities, and fine dining.
Popular Real Estate Investment Locations in Bodrum
Bodrum has a number of famous real estate investment locations and different types of Bodrum property. Yalikavak, Turkbuku, Bodrum Center, and Gumusluk are among these places.
Yalikavak is a great place to engage in luxury real estate because it has high-end houses, luxury villas and flats, a harbor, and breathtaking sea vistas. Another famous neighborhood is Turkbuku, known for its luxurious lifestyle, exclusive eateries, and nightlife.
The Bodrum Center is perfect for those who want to be in the center of the city, close to cultural attractions and shopping. Gumusluk, on the other hand, provides a tranquil lifestyle with stunning vistas and is ideal for those looking for a calm getaway.
Types of Properties in Bodrum Available for Sale
The Bodrum property market has a wide variety of property types to meet various business requirements. Apartments, mansions, and townhouses are examples of these.
Apartments: Apartments are a common Bodrum property category because they provide low-maintenance living and renting revenue possibilities. They are accessible in various places and price ranges, from studios to penthouses. According to the most recent statistics from Turkey's General Directorate of Land Registry and Cadastre, the average price of an apartment in Bodrum is around 1,700 Turkish Lira per square meter (approximately $190).
Villas: Villas are perfect for those looking for a dream home with plenty of privacy. They vary in price from modest homes to luxury properties with private pools, lawns, and seafront land. According to the most recent statistics, the typical cost of a villa in Bodrum property category is around 4,500 Turkish Lira per square meter (approximately $500 per square meter).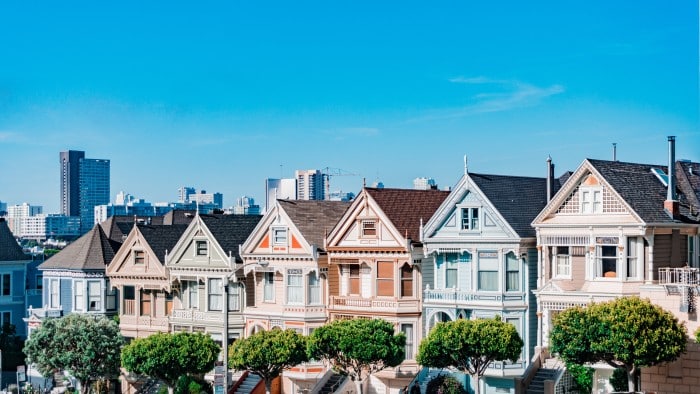 Townhouses: Townhouses provide the ease of apartment living with the additional advantage of a garden, outdoor space, or terrace. According to the most recent statistics, the average price of townhouses in Bodrum is around 2,500 Turkish Lira per square meter (approximately $280 per square meter).
Land: A land investment is another common choice in Bodrum, enabling investors to construct their ideal house or development project. The land is accessible in various places, including excellent coastal regions, private beaches, and hillside spots with panoramic sea views. According to the most recent statistics, the average price of land in Bodrum is around 3,500 Turkish Lira per square meter (about $390 per square meter).
All the above data was obtained from the Turkish Statistical Institute (TurkStat), updated in 2021. It is important to note that prices of Bodrum property differ greatly based on location, property style, and other variables. Before you buy property in Bodrum, conducting an extensive study and consulting with a local real estate expert is always advisable.
The Buying Process and Legal Requirements
Department of Defense approval: Foreign buyers must receive permission from the Military Department before purchasing land in Bodrum or any other seaside region in Turkey. This guarantees the ground is not in a restricted military zone. The clearance procedure can take several weeks, so it's best to work with a trustworthy real estate representative who can help with the application.
Using a trustworthy real estate agency: A good agent can assist you in navigating the local market, advising you on the best sites and properties, and helping you with legal and procedural requirements. Look for a qualified, seasoned agent with a proper name in the local market.
Due diligence and property inspection: This includes checking for any outstanding bills or liens and examining the property for any structural or legal problems. A reputable real estate representative can help with due research and suggest a qualified inspector.
Hiring a lawyer to examine court documents: When buying in Bodrum estate, it is also advisable to hire a counsel. A lawyer can examine the legal papers, such as the sales contract, title deed, and other pertinent documents, to ensure that everything is in order and that your interests are protected. Selecting a lawyer with expertise in Turkish property law and a good name in the local market is critical.
When investing in Bodrum property, the purchasing process can be complicated, so it's best to work with experienced professionals to help you through it and safeguard your interests.
Property Prices and Returns
Property values in Bodrum have steadily increased over the last decade, making it a popular location for a good investment. As of September 2021, the average property price in Bodrum is around 4,400 Turkish Lira per square meter (roughly $490 per square meter), according to statistics from the Turkish Statistical Institute. Property prices can differ significantly based on region, style of property, and other variables.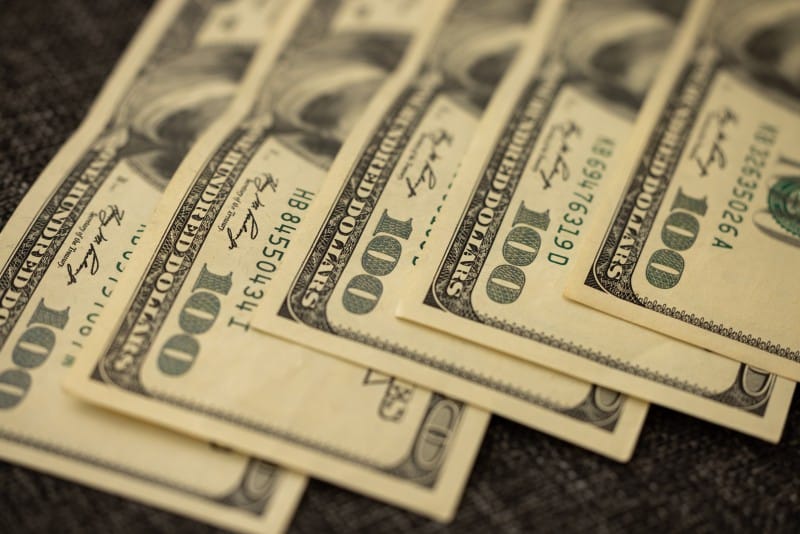 Various variables, including location, property style, size, state, and amenities, can influence property prices in Bodrum. Prices for properties like a modern villa or luxury homes in prime areas, such as waterfront regions or near famous visitor destinations, tend to be higher. High-end homes with luxurious features like private pools, gardens, or breathtaking vistas are also more costly.
Bodrum's real estate market also provides buyers with appealing rental returns. The typical monthly rate for a one-bedroom apartment in Bodrum is around 6,000 Turkish Lira, according to Numbeo data as of March 2023. In comparison, a three-bedroom apartment can fetch around 11,800 Turkish Lira. Rental yields differ according to region, property style, and other variables.
Over the last decade, the real estate market in Bodrum has proliferated, with property values rising by an average of 8 percent per year. The total valuation of real estate transactions in Bodrum rose from around 8 billion Turkish Lira (approximately $892 million) in 2010 to over 19 billion Turkish Lira (approximately $2.1 billion) in 2020, according to statistics from theTurkish Statistical Institute.
Property Management and Maintenance
Fees for property maintenance: Property management costs in Bodrum differ according to the degree of support needed, as well as the size and location of the property. Property management costs are usually calculated as a percentage of the monthly rent or a flat monthly charge. In Bodrum, the typical property maintenance charge is around 10 percent of the monthly rate, though this varies based on the property.
Maintenance and replacement funding: The expense of maintenance and repairs can differ based on the property's age and state, the repairs needed, and the local market. It is suggested that 1-2 percent of the property's worth be put away yearly for maintenance and repairs.
Keeping your Bodrum property in good condition: Property owners in Bodrum should avoid wear and strain on their properties to reduce the need for upkeep and repairs. This includes ensuring routine cleaning and care, responding quickly to minor maintenance, and investing in high-quality materials and equipment. Owners should also consider employing a property manager to perform regular inspections and guarantee the property's upkeep.
Overall, property management and maintenance are crucial for owners of rental properties in Bodrum. Working with qualified professionals who can help owners deal with the local market and ensure that their properties stay in good shape and secure strong yields is essential.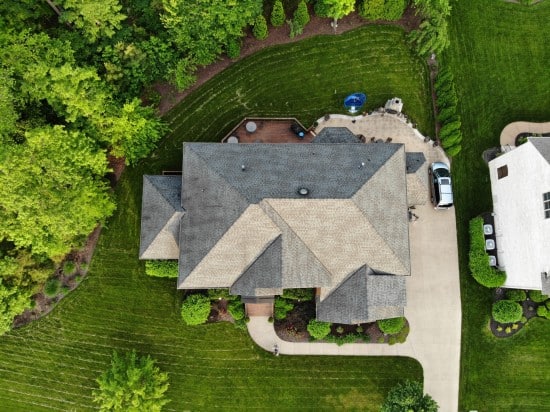 Conclusion
If you are considering investing in real estate in Bodrum, now is the moment to do it. With its rising fame and high demand for rental homes, Bodrum provides a variety of possibilities for investors.
The significance of working with a trustworthy real estate representative and lawyer to buy property, performing due research and property evaluations, planning for upkeep and repairs, and contemplating property management services are among the key lessons.
Begin by studying the market, consulting with a reputable real estate representative and lawyer, and taking into account your budget and business objectives. Investing in Bodrum properties can be a gratifying and profitable experience if done correctly.
Frequently Asked Questions about Bodrum Real Estate
Can foreigners buy property in Bodrum?
What are the popular areas for real estate investment in Bodrum?
Some popular areas for real estate investment in Bodrum include Yalikavak, Turkbuku, Bodrum Centre, and Gundogan.
What types of properties are available for sale in Bodrum?
Bodrum offers a wide variety of properties for sale, including apartments, villas, townhouses, and land.