Famous for its fantastic weather, relaxed lifestyle, and affordable cost of living, Portugal has consistently topped lists of best places to retire worldwide. 
It's no surprise considering the fact that Portugal has a Mediterranean climate with sunshine all year long. Gifted with climate variations from North to South, Portugal caters to all lifestyle preferences. For cooler weather head to the North of Portugal in places such as Porto or the Douro Valley. For a Mediterranean climate with hot summers and mild winters (15 degrees on average) go to the central region of Portugal. For sunny and balmy weather all year long, the Southern regions of Portugal, Alentejo and the Algarve, are your places.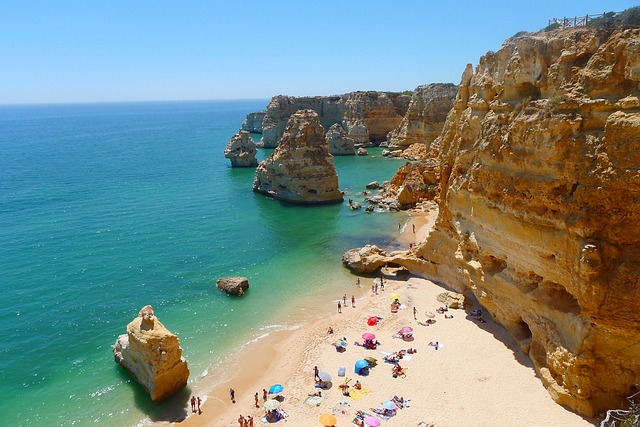 How to retire in Portugal
Interested in retiring in Portugal? As a non-EU citizen, there are several options for you to call Portugal home. The D7 visa is an excellent option for retirees who have sufficient funds to sustain themselves during their stay in Portugal. The D7 visa can be renewed after one year for two successive periods of two years and can be converted into a permanent residence permit after five years.
Another popular option is the Portugal Golden Visa Program. The Golden Visa is meant for individuals looking to invest in Portugal and get immediate residency. In exchange for a minimum investment of €280K become a Portuguese resident with the opportunity of applying for a Portuguese passport after five years. Some of the most popular investment routes are to purchase Portugal real estate or invest in private equity funds.
For those who happen to have a Portuguese parent or grandparent, there is also the possibility to obtain citizenship by descent. We have a full guide for this route here.
Portugal also offers working visas, too, such as the Digital Nomad Visa, the Highly Skilled Visa or the Entrepreneurship Visa.
How can we help you?
Global Citizen Solutions is a boutique investment migration consultancy firm with years of experience delivering bespoke residence and citizenship-by-investment solutions for international families.
With offices worldwide and an experienced, hands-on team, we help clients from around the world acquire residency and citizenship while diversifying their portfolio with robust investments.
Contact us today so we can help you move forward in your quest to increase your freedom.