If you are looking for a way to obtain citizenship in a foreign country, Panama is one of the countries that offers a citizenship-by-investment program.
Panama is an increasingly popular destination for people seeking to relocate abroad and for good reason. One of the most significant benefits of moving to Panama is its use of the US dollar as its official currency, making financial transactions and budgeting much simpler for Americans and foreigners.
Panama is in Central America but also offers access to South America. Its tropical climate is another attractive feature, with year-round warm temperatures and ample sunshine. Panama City offers access to beautiful beaches, world-class coffee and food, and a historic UNESCO World Heritage Site. The country's stable economy and political climate are also noteworthy, making it an ideal place to invest in property or start a business. Overall, acquiring Panama citizenship offers a high quality of life, a low cost of living, and welcoming culture, making it an excellent choice for those looking to make a fresh start in a new country.
In this blog post, we will discuss how to get citizenship in Panama, residency in Panama, permanent residency, what Panama citizenship by investment is, its benefits, and the investment types available in Panama.
How to Get Citizenship in Panama
There are several ways to get citizenship in Panama. The most common ways are naturalization, marriage, or birth. However, if these options do not apply, you can apply for citizenship by investment.
Individuals who have had residency in Panama for five consecutive years are eligible for citizenship. If you have children born in Panama or have tied the knot with a Panamanian citizen, you can apply for citizenship after three years of living in the region. Citizens of Latin American countries or Spain who have settled in Panama can apply after to obtain residency after three years of living there.
Naturalization
Naturalization is one of Panama's most common ways to obtain citizenship. To be eligible for naturalization, an individual must have lived in Panama for at least five years as a permanent resident. You can apply for one of the investment visas outlined in this blog post to obtain residency for this period.
Additionally, you must demonstrate a basic knowledge of the Spanish language, Panamanian history, culture, civil rights, and civic duties. Applicants must also have a clean criminal record and be financially stable to support themselves and their dependents while living in Panama.
Marriage
Marriage to a Panamanian citizen is another way to obtain citizenship in Panama. The process requires the foreign spouse to live in Panama for at least three years before they can apply for citizenship. During this period, the foreign spouse must have a temporary resident permit and maintain a clean criminal record.
Additionally, to acquire Panama citizenship you must show a marriage certificate, that you are financially stable and have a basic understanding of the Spanish language, Panamanian culture, and history.
Birth
Birthright citizenship is granted to those born in Panama, regardless of their parents' nationality or immigration status. You just need your birth certificate. The country's policy of jus soli – or "right of the soil" means that if a child is born in Panama, they are automatically considered a citizen of Panama.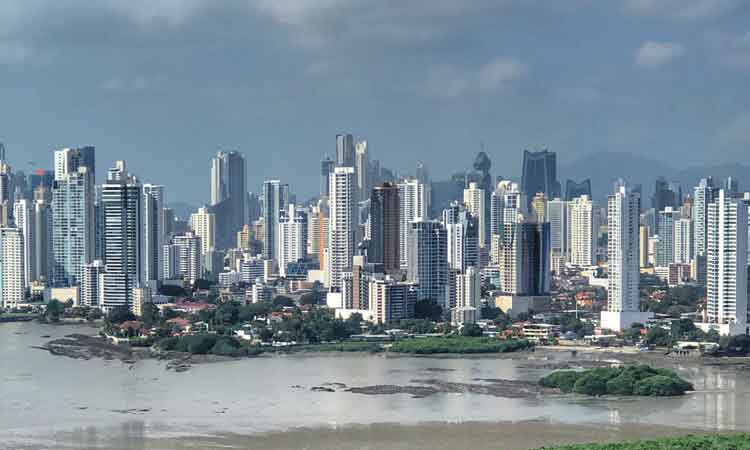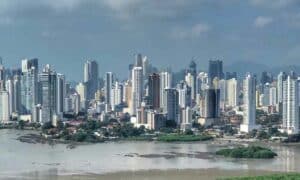 What is Panama's citizenship by investment program?
Panama boasts a service-based economy that is well-established. Its government's program for residence by investment presents an opportunity for international investors to participate in the nation's growth while obtaining residency status and capitalizing on investment prospects. 
This initiative enables individuals to invest in the country and secure a residency visa within 30 days or four to six months (depending on the chosen investment option). After obtaining a visa through an investment program and meeting minimum investment requirements, visa holders can become a citizen of Panama after five years, provided they meet the other full citizenship requirements. Becoming a Panama citizen also allows you access to investment opportunities in both Central and South America.
What are the benefits of Panama citizenship?
Citizenship in Panama offers many benefits, including:
The right to live, work, and study in the country

Visa-free travel to

146 countries

, including the European Union, United Kingdom, and Singapore

Access to a stable economy and a business-friendly environment

No taxes on foreign-earned income and no inheritance tax

A fast and efficient immigration process

Dual citizenship is allowed in Panama
Panama's visa options offer numerous other benefits to foreign nationals, including the right to reside, work, and study in the country.
Moreover, successful applicants gain access to the Central, South, and North American markets (e.g Costa Rica) and the opportunity to extend residency to their immediate family members, including a spouse, children under 18, and children aged 18-25 who are single and full-time students with no children.
Panama's visa options also cover children of any age with physical or mental disabilities and the applicant's parents. Panama's strategic location makes it an ideal hub for business opportunities, particularly with neighboring countries such as Colombia, Ecuador, and Venezuela.
The Panamanian passport ranks 68th in Global Citizen Solutions' Global Passport Index 2023.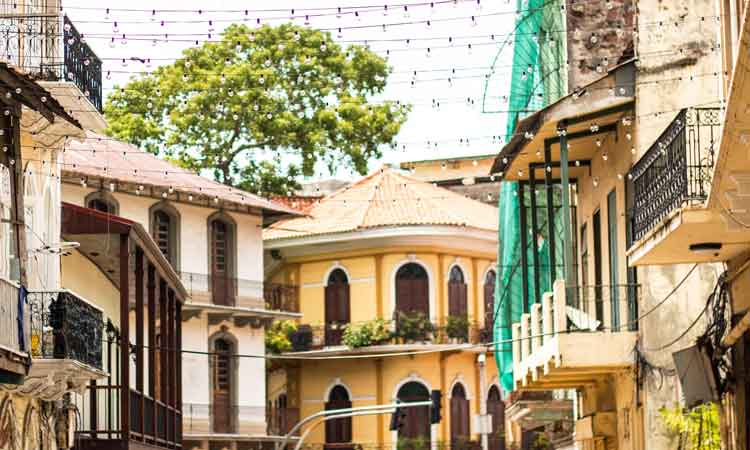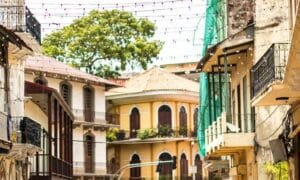 How to Get Dual Citizenship in Panama
Panama allows dual citizenship, which means that you can keep your original citizenship while also being a citizen of Panama.
A short-term Panama visa is valid for 90 to 180 days. To extend your stay beyond this timeframe, you will need to obtain a temporary residence permit, which is granted for two years.
Permanent residency in Panama
After completing two years with a temporary residence permit, you can apply for a permanent resident permit granting you full permanent resident status.
Permanent residency in Panama is a legal status that allows foreign nationals to reside and work in Panama indefinitely. It grants them almost the same rights as Panamanian citizens, except for the right to vote and hold public office.
There are several ways to obtain permanent residency in Panama, including the Friendly Nations Visa, the Qualified Investor Visa, and the Forestry Visa. Each visa has its own requirements, such as minimum investment amounts or proof of income, and applicants must meet these criteria to be eligible.
Some of the benefits of permanent residency in Panama include access to public healthcare, lower taxes on foreign income, and the ability to open a bank account, own property, and travel freely within the country.
After five years of continuous residency, they may apply for Panama citizenship if they wish, obtain a Panama passport and acquire Panamanian nationality.
To get dual citizenship, you must follow the naturalization process. After obtaining a visa and living in Panama with a residence permit, you can apply for citizenship after five years. 
Once you become a citizen of Panama, you can apply for a Panama passport and enjoy all the benefits of being a Panamanian citizen while holding a second passport.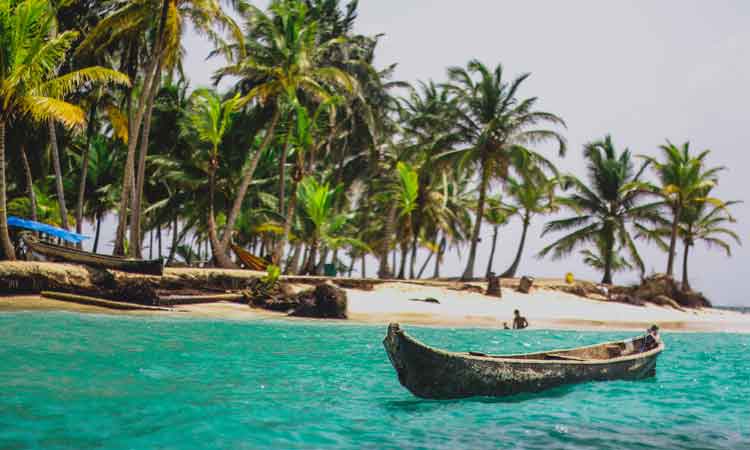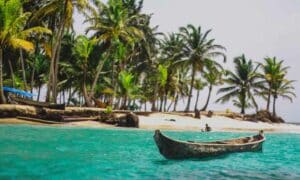 Investment Types in Panama
Several investment types are available in Panama for those who want to apply for citizenship by investment. Applicants must meet specific investment requirements. They can choose one of three investment routes:
Panama Qualified Investor Visa program (Golden Visa)
The Panama Qualified Investor Visa program (Golden Visa) in Panama offers a pathway to obtaining permanent residency for foreign investors who meet certain investment requirements. Applicants to the qualified investor program must maintain their investments for at least five years to qualify for permanent residency status.
One of the investment options is real estate investments worth $500,000. This property investment must be made in real estate located in Panama and can include land ownership and residential or commercial properties. The real estate investment can be in the form of a single property or multiple properties that add up to a minimum investment of at least $500,000.
Another fund investment option for investors is stock exchange investments worth $500,000. The investment can be made in stocks, bonds, or other securities traded on the Panama Stock Exchange. This investment option allows investors to diversify their portfolios and potentially earn a return on their investments.
Finally, investors can make a fixed-term deposit worth $750,000 in the banking sector. This investment option requires the investor to deposit the required amount into a Panamanian bank for at least five years. The local bank will pay an interest rate on the deposit, and the investor will have the opportunity to earn a return on their investment.
In addition to meeting the minimum investment requirements, applicants must demonstrate that they have a clean criminal record and have not been involved in any illegal activities, both personal or illegal business activities. They must also provide evidence of their financial stability and can support themselves and any dependents while living in Panama.
Friendly Nations Visa program
This route is available to citizens of select countries with professional or economic ties with Panama. The investment options include real estate investments worth $200,000, fixed-term deposits worth $200,000, or employment by a company in Panama for residency by labor reasons.

The Friendly Nations Visa is available to citizens of the following countries:
| | | | | | |
| --- | --- | --- | --- | --- | --- |
| Andorra | Argentina | Australia | Austria | Belgium | Brazil |
| Canada | Chile | Costa Rica | Croatia | Cyprus | Czech Republic |
| Denmark | Estonia | Finland | France | Germany | Greece |
| Hong Kong | Hungary | Ireland | Israel | Japan | Latvia |
| Liechtenstein | Lithuania | Luxembourg | Malta | Mexico | Monaco |
| Montenegro | Netherlands | New Zealand | Norway | Paraguay | Peru |
| Poland | Portugal | San Marino | Serbia | Singapore | Slovakia |
| Slovenia | South Africa | South Korea | Spain | Sweden | Switzerland |
| United Kingdom | United States | Uruguay | | | |
To be eligible for the Panama Friendly Nations Visa program, applicants must show their financial connection with Panama in one of the following ways:
Employment contract
The applicant needs to present a job offer from a Panama company along with the company's Certificate of Public Registry and Business License.
Upon starting the provisional residency application, the applicant must also apply to the national immigration service for a work permit, which can take six to nine months to be awarded. Once the work permit is approved, the applicant can begin working in Panama.
Real estate ownership
The applicant must own a Panamanian property with a registered value of at least $200,000. Financing for the property can be obtained from a local institution that can loan out a bank deposit.
Certificate of deposit
The applicant must possess a fixed-term deposit of at least $200,000 in a national bank in Panama. The deposit must be free of any encumbrances and have a minimum validity of three years. The investment can be made in the main applicant's name or a legal entity's name, where the applicant is the natural beneficiary of the shares.
The Forestry Investor route involves investing in a company that has a forest registry with the Ministry of Environment, with options including real estate investments worth $100,000, an investment of $100,000 in teak reforestation, or an investment of $350,000 in teak reforestation to immediately qualify for permanent residency.
This kind of investment in titled land and a reforestation project can result in permanent residency immediately.
Processing time
The processing time for the residence application varies depending on the investment route selected. The processing time for the Qualified Investor route is 30 days, while it takes four to six months for the Friendly Nations and Forestry Investor routes.
Successful applicants can apply for Panamanian citizenship after five years of residency, while citizens of some Latin American countries and Spain can acquire citizenship after one to three years.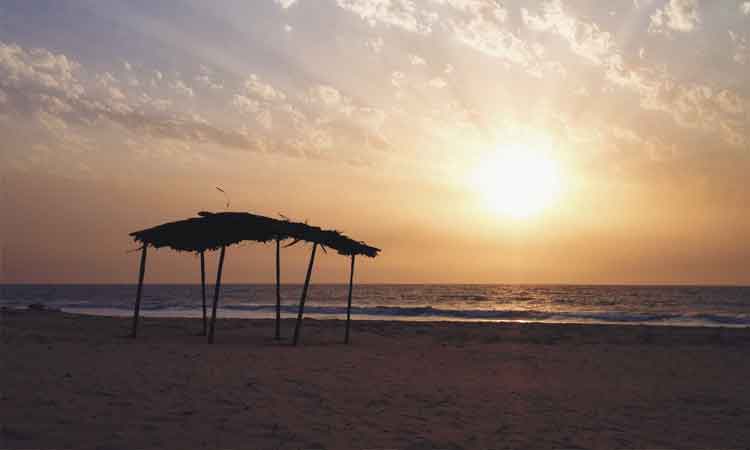 How do I apply for a visa? 
Application process
To get a visa, the following steps must be taken:

Contact your nearest Panamanian Embassy or Consulate in your home country and schedule a visa appointment to facilitate the application process.
Fill out the appropriate visa application form. These can be obtained online from the official website of the Embassy or Consulate or in person.
Collect and submit all necessary documents, ensuring that all required documents are included is crucial, as any missing document can result in visa refusal.
Wait for a response from the Panamanian Embassy or Consulate where you submitted your application. They will notify you of your visa status via SMS or email within three days of document submission.
If your visa is approved, you must visit the Panamanian Embassy in person to have the visa stamped in your passport.
Required documents
The following documents are required to apply for a Panama visa:
Passport: Your passport should have a validity of at least one year from the date of return from Panama to your home country.

Panama visa application form: Completed, signed, and submitted visa application forms.

Fee payment: Pay the visa application fee at the nearest Panamanian Embassy or Consulate in your home country and attach the payment receipt.

Two passport-sized photos: You should provide two recently taken passport-sized photos (within the last six months).

Travel insurance: You must have valid travel health insurance that covers your medical expenses during your stay in Panama.

Bank statement: Provide a bank account statement proving you are financially stable and can support yourself in Panama. Your bank account must have at least $500.

Hotel or Airbnb reservation: You must provide proof of accommodation to demonstrate that you have a place to stay in Panama.

Letter of invitation: If you are staying with a friend or family member in Panama, you will need a letter of invitation from them.

Booked flight ticket: A return flight ticket that confirms you will return to your home country after the visa expires.

Criminal record: Submit proof from the police authorities in your home country proving you are not a threat to the Republic of Panama.
Note that these may differ depending on the visa option you have chosen. You may be required to provide proof of bank deposit, citizenship of a friendly nations visa country, investment into a Panama corporation, real estate investment, company formation, or economic activity in Panama to meet a visa's minimum requirement.
Useful Resources
The following blog posts are full of helpful information about becoming a Panama citizen:

In Conclusion
In conclusion, obtaining Panama citizenship through various residency programs (e.g. the Friendly Nations Visa) is an attractive option for individuals looking to gain a foothold in Central America. Panama City offers beautiful landscapes, a high quality of life, and amenities like the Panama canal.
The country's favorable business climate, modern infrastructure, and attractive real estate projects make Panama city an appealing destination for expats and entrepreneurs alike. Whether you are seeking temporary residency or legal residency with the goal of becoming a citizen, Panama's residency programs offer a relatively easy and straightforward process for foreign nationals.
Overall, Panama's citizenship programs are an attractive option for global citizens seeking to establish a new home and business in a thriving and welcoming country.
How Global Citizen Solutions Can Help
Expats and foreign investors can encounter many difficulties when applying for second citizenship and a second passport, which is why it is worthwhile to have an expert on hand to provide personalized Panama citizenship assistance throughout the application process.
Our specialists can help you with the following:
Minimize the visits you have to make to the designated country
Have someone who works solely on your behalf
Reduce the hassle associated with putting your application together
Acquire insider knowledge from someone with years of experience in the market
Let's get you moving forward in your quest to obtain Panama citizenship by investment. Get in touch with us to book a free consultation.
Frequently Asked Questions about Panama Citizenship by Investment
How do I become a citizen of Panama?
You can become a citizen of Panama through naturalization, birth, or marriage.
The naturalization process involves meeting certain Panama permanent residency requirements and passing a Spanish language test. You can meet the residency requirements by acquiring a visa through investment which will grant you a temporary residence permit. After converting this permit to a permanent residence permit and maintaining it for five years, you can apply to be naturalized as a citizen of Panama. 
Is it hard to get citizenship in Panama?
The naturalization process can be challenging due to the residency and language requirements. After two years of temporary residency, you can contact the national migration service to apply for permanent residency. 
However, the Panama residency visa programs such as the friendly nations visa or real estate investor visas, offer a relatively straightforward path to residency in Panama and Panama citizenship for those willing to invest in the country.
Does Panama allow for dual citizenship?
Yes, Panama permits dual citizenship. You can have Panama citizenship and maintain your citizenship in your home country. Panama allows you to have a second passport. It is advisable to check the laws of your home country to confirm their stance on dual citizenship.