The United Arab Emirates (UAE) - known worldwide for its two international cities, Dubai and Abu Dhabi - is an economic powerhouse that consists of seven emirates, and it continues to attract expats from all over the globe thanks to its stable economy, strategic location, good international relations, and excellent lifestyle.
The UAE passport is one of the strongest in the world, ranking in 24th position in our
Global Passport Index
, which considers factors such as mobility, quality of life, and investment opportunities.
Learn more in our article, Strongest Passport in the World for Investment Opportunities.
In this article, we'll look at the benefits of obtaining an Emirati passport, the costs involved, the application process, and more!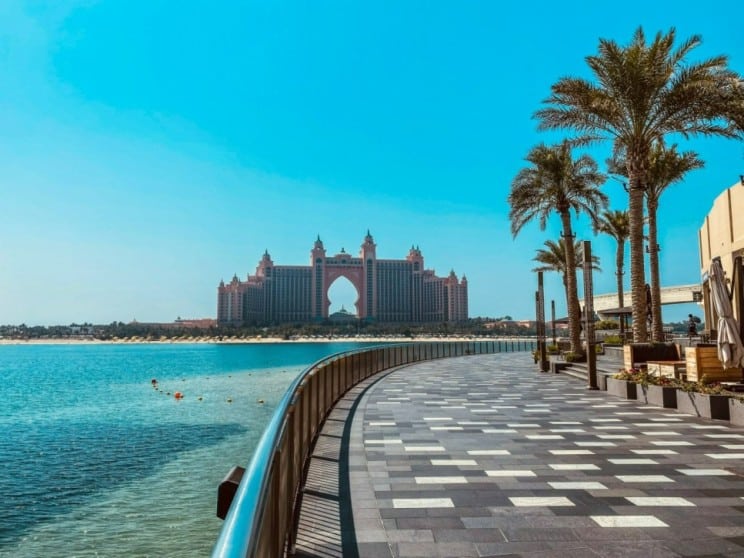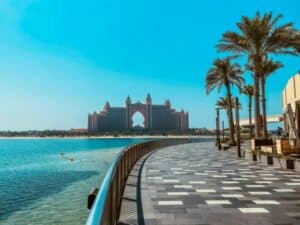 The UAE is a federation of seven emirates along the eastern coast of the Arabian Peninsula: Abu Dhabi, Ajman, Dubai, Fujairah, Ras Al Khaimah, Sharjah, and Umm Al-Quwain. Abu Dhabi is the largest emirate and the center of the country's oil industry. Dubai, its capital city, is the wealthiest of the emirates and one of the world's most important commercial and financial centers.
The UAE is made up of a mix of rocky deserts, waterless mountains, and coastal plains and wetlands. The country's pristine beaches and luxurious resorts attract travelers from all over the world, as does the country's blend of modern technology, ancient customs, cosmopolitan atmosphere, and wealth.
The official language of the UAE is Arabic, but English is widely spoken. A number of other languages are spoken in the country due to its great expat community, including Persian, Hindi, Balochi, and various dialects of Pashto.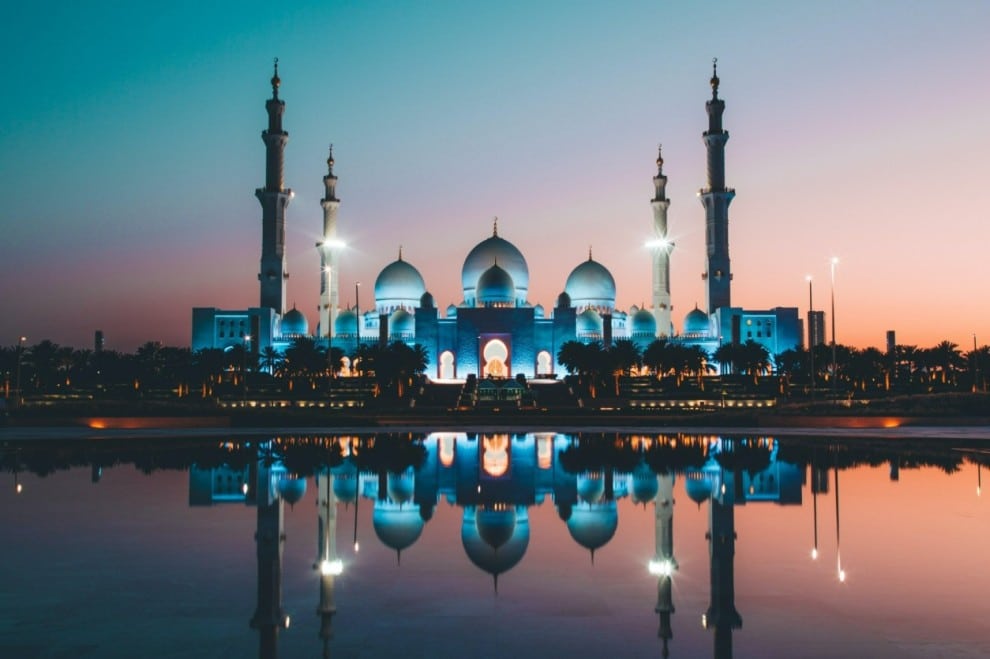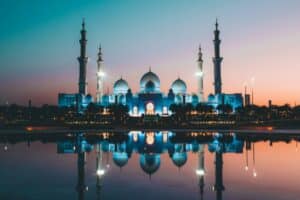 The country's cuisine reflects the variety of cultural influences it has experienced. A number of its dishes are enjoyed not just in the country but the world over, including hummus, falafel, shawarma, flatbreads, and shish tawook. The country is also known for fresh fruits, vegetables, and coffee. 
Glistening skyscrapers and ostentatious displays of wealth are ever-present in the UAE, as are its rich history and culture. Some popular landmarks for tourists to visit include the Burj Khalifa – the world's tallest structure, the Dubai Creek Harbour, the Dubai Old Spice Souk – a traditional market known for selling food, spices, textiles, and artifacts, the Emirates Palace, and the Liwa Oasis – a breathtaking desert that is one of the leading producers of dates in the UAE, thanks to its underground freshwater resources.
With so many amazing attractions, it's easy to see why expats are interested in becoming citizens of the UAE and obtaining a UAE passport.
Benefits
As a citizen of the UAE, you will be able to enjoy a number of benefits, some of which are outlined below.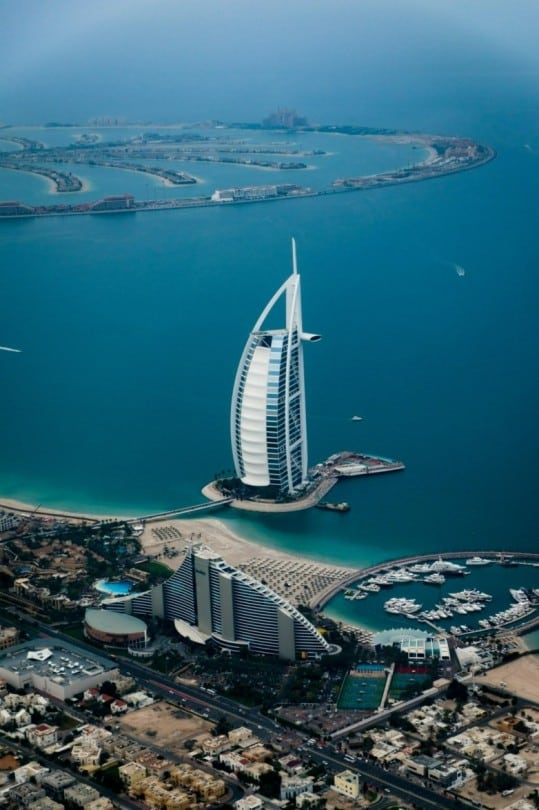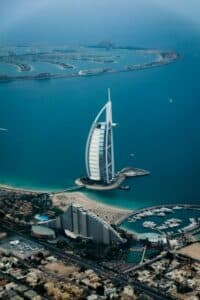 Dual citizenship
The UAE allows dual citizenship, meaning you won't have to give up your existing citizenship when you obtain an Emirati passport. Always make sure to check with your country of origin regarding its rules on dual citizenship.
Family reunification
As an applicant for citizenship, you are allowed to include your spouse and children in your application. Being a UAE citizen also allows you and your family to live, work, and study in the Emirates.
Bank accounts and companies
UAE citizens face much less bureaucracy than foreigners when opening a bank account or establishing a company in the UAE. You also face fewer restrictions when registering your assets.
Tax benefits
Another benefit relates to the UAE's tax structure. The UAE does not impose an income tax, meaning employees do not pay income tax, and there is no system for capital gains tax or inheritance tax. As such, there is no need for an income tax return. This rule also applies to residents who are self-employed or independent contractors.
There are also over 130 countries that have double tax treaties with the UAE, such as Canada, Finland, India, New Zealand, Sri Lanka, Thailand, the United Kingdom, and Yemen.
Visa-free travel
If you're a fan of international travel, you'll be happy to learn about the travel-related benefits of holding a United Arab Emirates passport. In addition to the fantastic tax benefits mentioned above, a UAE passport allows you visa-free travel to a number of countries. You are also able to visit several countries with a visa on arrival.
How many countries can I go to with a UAE passport?
A UAE passport holder can travel to 179 countries – 65 of which offer eVisa or visa on arrival and 113 of which offer visa-free travel. These countries include the following:
| | | | |
| --- | --- | --- | --- |
| Albania | Dominica | Kosovo | Philippines |
| Andorra | Dominican Republic | Kyrgyzstan | Poland |
| Antigua and Barbuda | Ecuador | Latvia | Portugal |
| Argentina | Egypt | Lebanon | Romania |
| Armenia | El Salvador | Liechtenstein | Saint Kitts & Nevis |
| Austria | Estonia | Lithuania | Saint Lucia |
| Bahamas | Eswatini | Luxembourg | Saint Vincent & the Grenadines |
| Barbados | Finland | Macedonia | San Marino |
| Belarus | Fiji | Malaysia | São Tomé and Príncipe |
| Belgium | France | Mali | Serbia |
| Bosnia and Herzegovina | Gambia | Malta | Seychelles |
| Botswana | George | Mauritius | Singapore |
| Brazil | Germany | Mexico | Slovakia |
| Brunei | Greece | Micronesia | Slovenia |
| Bulgaria | Grenada | Moldova | Solomon Islands |
| Burkina Faso | Guatemala | Monaco | South Korea |
| Canada | Haiti | Montenegro | Spain |
| Chad | Honduras | Morocco | Sudan |
| Chile | Hungary | Nauru | Sweden |
| China | Iceland | Netherlands | Switzerland |
| Colombia | Indonesia | New Zealand | Thailand |
| Costa Rica | Ireland | Nicaragua | Tonga |
| Croatia | Italy | Northern Cyprus | Tunisia |
| Cyprus | Japan | Norway | Ukraine |
| Czech Republic | Jordan | Palestine | Uruguay |
| Denmark | Kazakhstan | Panama | Vatican City |
Visa Requirements/UAE Passport Laws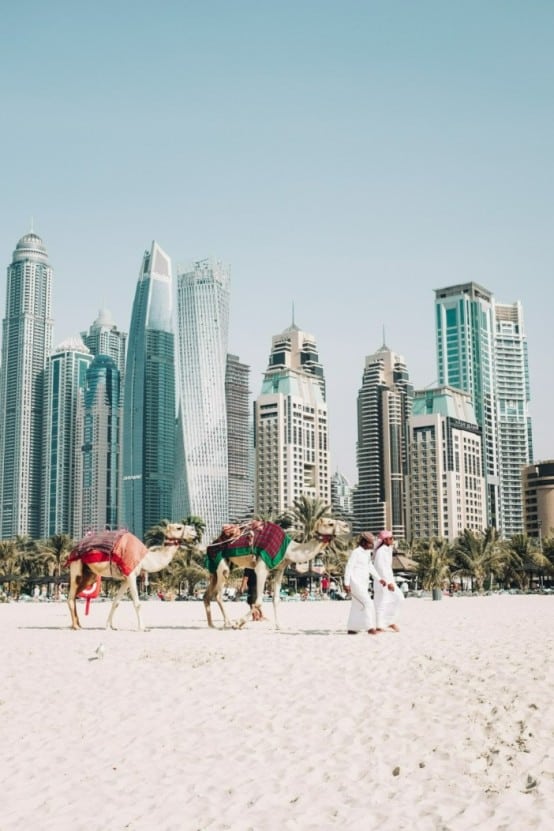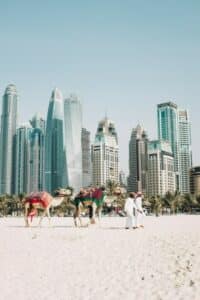 To apply for a United Arab Emirates passport, you must be:
A citizen of the United Arab Emirates

A newborn baby of a United Arab Emirates citizen

The non-UAE wife of a UAE citizen (you must have been married for at least seven years)
Thanks to amendments to the Executive Regulation of the Federal Law concerning Nationality and Passports approved by the United Arab Emirates government in 2021, you can obtain an Emirati passport by descent, naturalization, marriage, exceptional merit, and investment.
Those applying for citizenship for exceptional merit will make use of  UAE Golden Visa Program, while investors can also make use of the Property Investor Residence Visa. These visas provide foreigners with a route to citizenship in the UAE and eventually obtaining a UAE passport. The investment amount required depends on the length of visa you wish to obtain (two, five, or ten years) and whether you invest as an individual or a married couple. 
Visit our article, How to Get UAE Citizenship? Expert Guide, for more information.
United Arab Emirates Passport Cost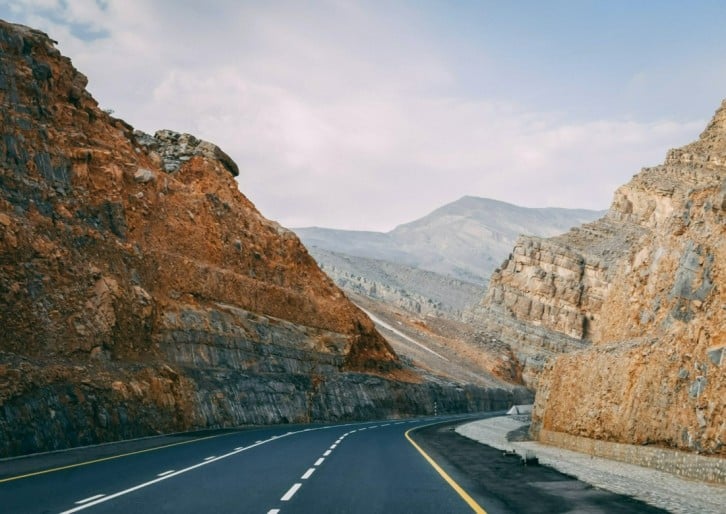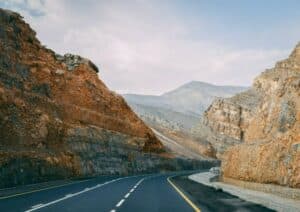 Applying for a UAE passport is not an expensive process. The cost of obtaining a UAE passport amounts to about AED65 (about $17.70). When applying for an Emirati passport, you will typically incur the following costs:
Request fee – AED10 (about $2.72)

Issue fee – AED40 (about $10.89)

Delivery fee – AED15 (about $4.08)
Your passport will be issued electronically within 48 hours of your appointment.
If you renew your passport through a United Arab Emirates embassy abroad, it will cost about AED60 (about $16.34) and take around 20 working days.
Application Process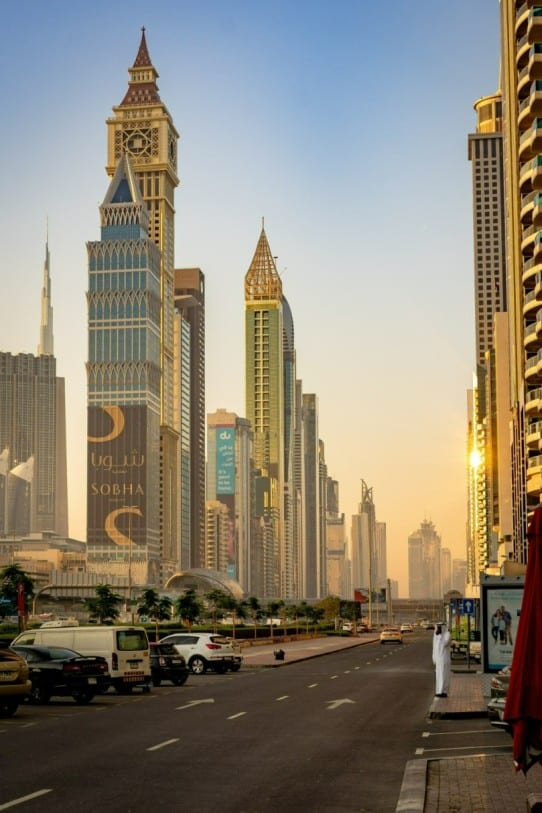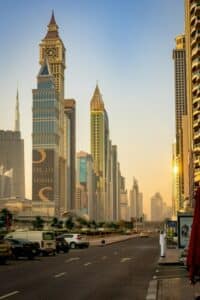 As a national of the United Arab Emirates, you can apply for a new passport, renew your existing UAE passport, or obtain a replacement passport if yours has been lost or damaged. You can make your application using the following channels:
General Directorate of Residency and Foreigners Affairs/Citizenship Departments (GDRFA)

Federal Authority for Identity and Citizenship, Customs and Port Security website using:

Abu Dhabi, Dubai, and Sharjah airports

This 24/7 service is available for emergency passport renewals

UAE Embassies abroad

Use the

UAE mission locator

to find a UAE Embassy in whichever country you are in to replace lost, damaged, or expired passports while abroad.
Passports for UAE newborns are issued as part of the 'Mabrouk Ma Yak' service. This service facilitates the issuing of identification documents for Emirati newborns, including a birth certificate, Emirati Identity card, and passport.
In general, an Emirati passport is valid for five years from the date of issue or until all its pages have been used (whichever instance occurs first). Extensions are not possible, so you must apply for a new passport once yours has expired.
To apply for a UAE passport, you will require the following documents:
Emirates ID card (original and a copy)

Family book (original and a copy)

A recent photograph
In addition to these documents, you will be required to submit your old passport when applying for a new one. 
Timeline
The time it takes to obtain a UAE passport as a foreigner will depend on the route you choose to obtain citizenship. For example, naturalization takes 30 years of residency in the country, and citizenship by dependency for the non-UAE wife of a UAE citizen requires the couple to have been married for at least seven years.
Once you qualify for a passport, the process of obtaining an Emirati passport is simple and efficient. Using one of the service channels mentioned above, you will need to make an appointment to obtain your UAE passport. At your appointment, you must provide the necessary documentation and pay the fees, as well as provide your fingerprint and signature. Following this, your passport will be issued electronically after 48 hours.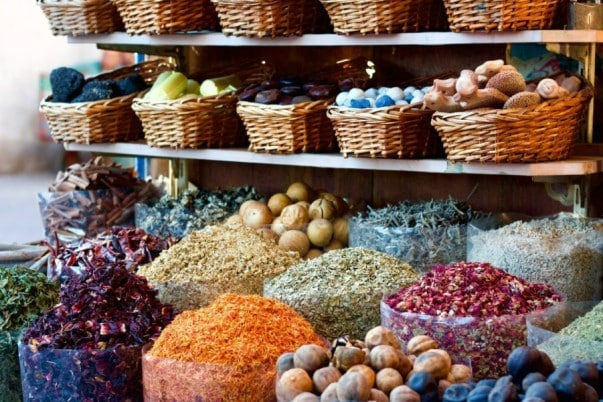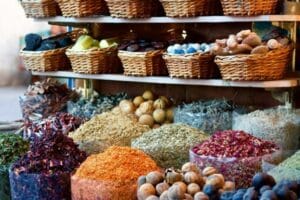 In conclusion, the United Arab Emirates is a fascinating country that has made remarkable progress in various fields, such as technology, infrastructure, tourism, and business. With its iconic landmarks, such as the Burj Khalifa, the Palm Jumeirah, and the Sheikh Zayed Grand Mosque, the UAE has become a popular tourist destination for travelers from across the globe. Moreover, its strategic location, business-friendly policies, and diverse workforce have made it a regional hub for international businesses.
With a number of options that allow you to obtain citizenship in the UAE, coupled with the country's rich culture, fantastic wealth, and numerous benefits, many expats are considering embarking on the journey to obtain a UAE passport. From great tax advantages to visa-free travel to many countries, the benefits of obtaining one of the strongest passports in the world are easy to see.
Global Citizen Solutions: Who We Are and How We Can Help You
Global Citizen Solutions is a boutique investment migration consultancy firm. We focus on finding the right residency or citizenship by investment program for individuals wishing to secure their future and become global citizens. Get in touch to find out more about our immigration and relocation services.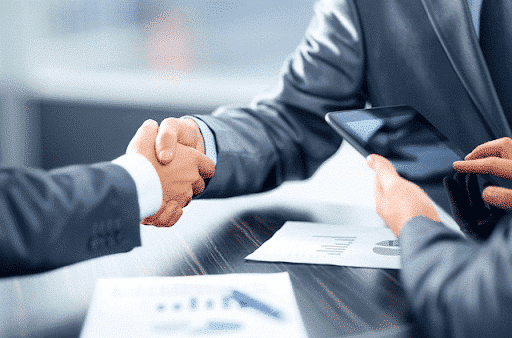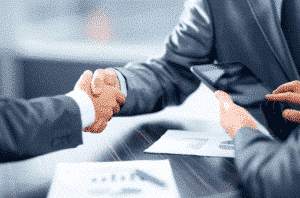 Frequently Asked Questions about a UAE Passport
1. How to get a UAE passport?
There are several ways to obtain a UAE passport. This can be done by descent, by naturalization, marriage (dependency), exceptional merit, and investment.
2. How strong is the UAE passport?
In Global Citizen Solutions Global Passport Index, the United Arab Emirates ranks 24th out of 197 countries. 
3. How can I get a UAE passport?
You can obtain a UAE visa through one of the following ways:
Descent

Naturalization

Marriage

Exceptional merit

Investment 
Visit our article, How to Get UAE Citizenship? Expert Guide, for more information.
4. How many countries can a UAE passport enter without a visa?
According to the Passport Index, travelers with a Emirati passport holders enjoy access to 113 visa-free countries. There are 65 countries that allow UAE citizens visa on arrival, and only 18 countries require UAE citizens to have a visa to enter.