Welcome to the comprehensive guide to obtaining your Madeira Golden Visa in 2023. The Portugal Golden Visa is a residency-by-investment program that was introduced by the Portuguese government in 2012 to attract foreign investment.
Under this program, non-European Union (EU), non-European Economic Area (EEA), and non-Swiss nationals can obtain a temporary residence permit in Portugal by making certain types of investments in the country. These investments can range from property purchases and the creation of jobs to capital transfers with certain specific stipulations.
After five years of maintaining the investment, you qualify for permanent residence in Portugal and can even apply for citizenship, provided you meet naturalization requirements. This means that the Madeira Golden Visa could be your ticket to EU citizenship and permanent residency. The autonomous region of Madeira is famed for its beautiful beaches and wildlife.

Our extensive research and personal experiences as a leading boutique immigration firm have given us in-depth insights into property investment in Madeira for acquiring a Golden Visa. Here, we offer you a comprehensive guide on leveraging this beautiful island for your Golden Visa aspirations.
Madeira Golden Visa: Property Investment Thresholds
The Golden Visa in Madeira has two main property investment thresholds for real estate investment- €500,000 and €350,000.
€500,000 Golden Visa threshold
The €500,000 investment threshold provides you with maximum flexibility regarding property selection. Whether it's a brand-new development in the bustling center of Funchal, a quaint, traditional Quinta in a lush banana plantation, or a luxurious seafront apartment at one of Madeira's many stunning beaches, the choice is yours.
€350,000 Golden Visa threshold
By investing €350,000 in a rehabilitation project, you can secure an affordable route to the Portugal Golden Visa. The property will need to be over 30 years old or must be located within one of the local council's designated rehabilitation zones. It is important to note that the total acquisition and rehabilitation value, added together, must be €350,000 or more.
The rehabilitation should be done through a prior communication or licensing request to carry out the urban rehabilitation operation or through a contract to carry out rehabilitation works, signed with a legal entity that is duly qualified by the Institute of Public Markets, Construction and Real Estate, I. P.
Investing in Low-Density Areas
Madeira, unfortunately, does not qualify as a low-density area, which could offer a 20 percent discount on Golden Visa property investment thresholds.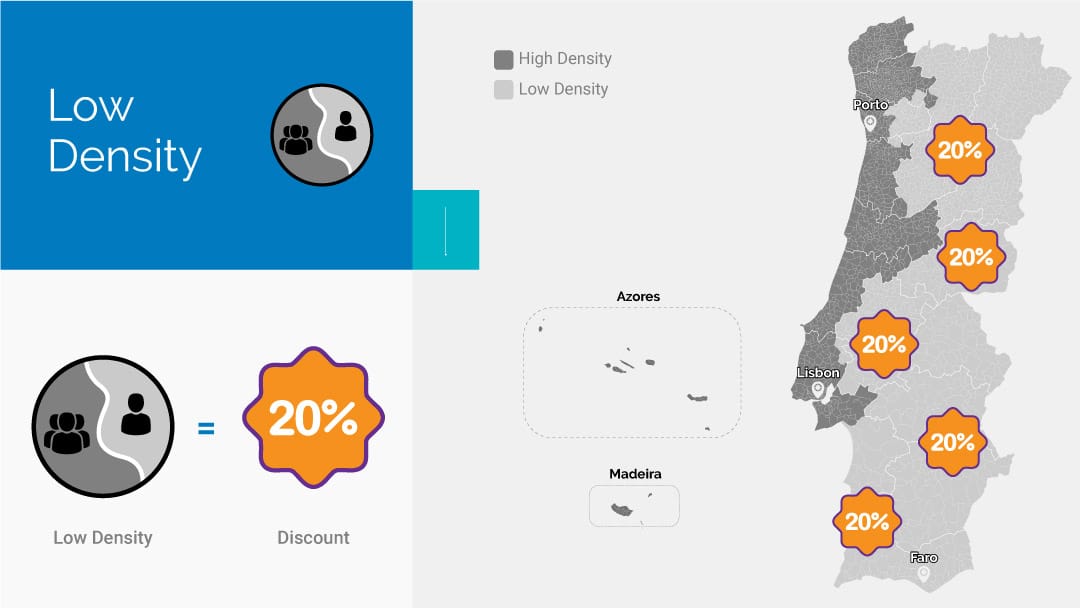 The map above clearly delineates regions in Continental Portugal considered part of the low-density zone, displayed in light gray, while areas outside this zone are illustrated in dark gray.
The classification of an area as low-density impacts the potential for a 20 percent discount on your investment. Low-density regions, defined as territorial units (NUTS III), are characterized by a population density of less than 100 inhabitants per square kilometer or a per capita GDP of less than 75 percent of the national average. These areas are typically populated by single-family homes or buildings with a limited number of units, contributing to the low-density categorization.
In contrast, high-density housing usually pertains to urban areas populated by a significant number of residential units.
If you're interested in investing in one of Portugal's low-density areas, see: Low-Density Areas in Portugal: Golden Visa Eligible Interior Areas.
Alternative Golden Visa in Madeira Route: Investment Funds
An alternative route to acquiring the Madeira Golden Visa is through investing in Portuguese funds. For foreign investors, this can be faster and more straightforward than buying property, with the potential for higher returns on investment and fewer transaction costs.
To qualify for the Madeira Golden Visa via the investment fund option, foreign investors are required to make a capital transfer amounting to or exceeding €500,000 into Portuguese investment or venture capital funds.
These funds should primarily concentrate on capitalizing companies incorporated under Portuguese law, with a minimum maturity period of five years at the time of investment. Additionally, at least 60 percent of the investment's value should be directed toward commercial companies situated within the country.
The Golden Visa minimum stay requirement is spending a minimum of seven days in Portugal for the first year and then no less than 14 days for each subsequent two-year period after the first year. You must also maintain your investment activity for these five years. This allows you to keep your residence permit and convert it to a permanent residence permit after five years.
For more information on investment options, see our detailed blog post: Portugal Golden Visa Investment Fund options.
Alternative Golden Visa Investment Routes for Madeira Golden Visa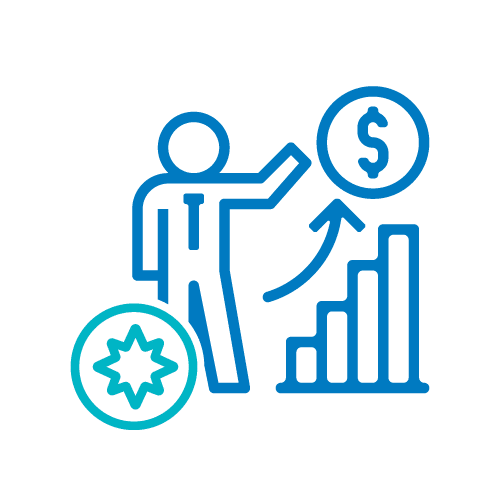 Fund Subscription
Make a contribution to a qualified investment fund worth at least €500,000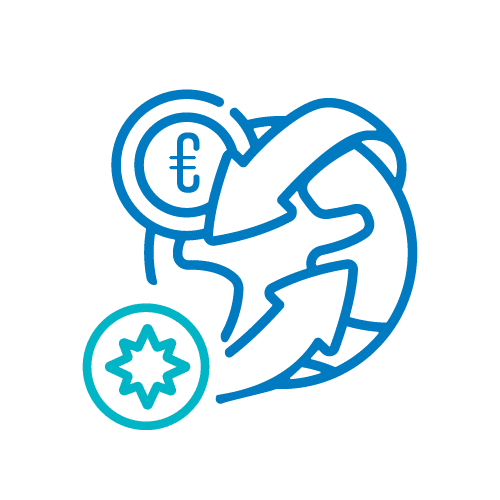 Capital Transfer
Make a capital transfer of at least €1.5 million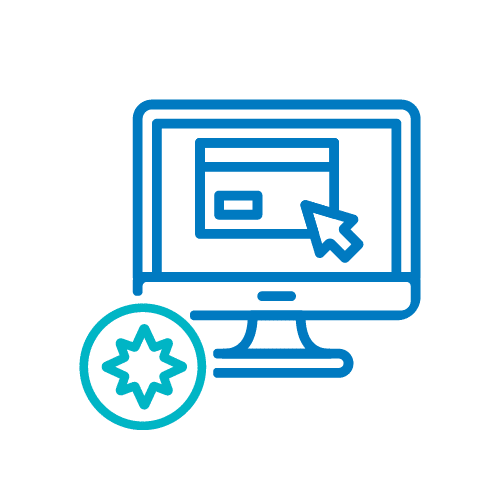 Scientific Research
Science or Technology research contribution of at least €500,000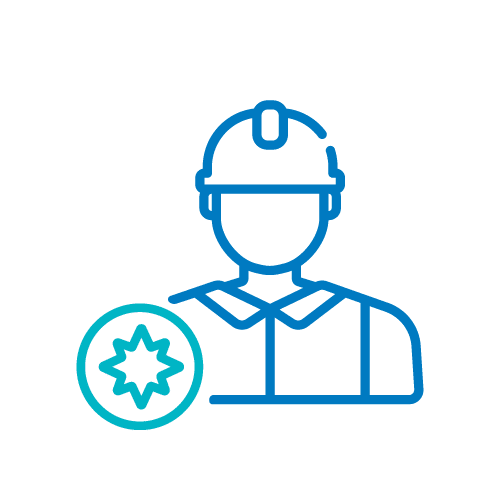 Job Creation
Company incorporation and creation of ten jobs amounting to a minimum value of €500,000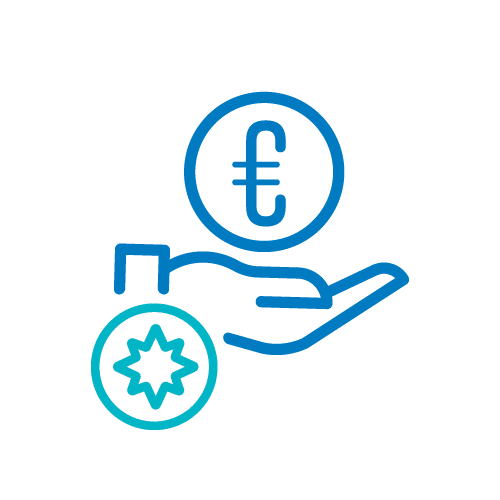 Cultural Investment
Support the arts or reconstruction of national heritage with an investment of at least €250,000 (or €200,000 if located in a designated low-density area)
Venture capital funds
Venture capital funds, also known as Fundo de Capital de Risco (FCR), are recognized as a valid investment for those seeking to apply for Portugal's Golden Visa. By investing a minimum of €500,000 in an FCR fund that is eligible for the Golden Visa, investors can readily apply for Portugal's residency-by-investment program and instantly gain access to the program's perks.
Although 'venture capital' may seem intimidating and complex, it merely represents investment funds that are managed by seasoned professionals who aim to invest in startups or medium-scale projects showcasing robust growth potential.
Each fund follows a specific, well-structured investment strategy, focusing on sectors like energy, industry, technology, healthcare, or real estate. These funds are overseen by Portugal's regulatory authority, the CMVM.
Capital growth funds
Potential Golden Visa holders can also invest in capital growth funds. Capital growth funds typically explore the residential market either by refurbishing buildings in prime locations like Lisbon or Porto or by constructing new properties. Profits generated from one project are generally used to fund subsequent projects within the fund's lifespan. Therefore, all capital and profits are usually distributed upon fund liquidation after the completion of all projects.
Dividends and growth funds
Dividends and growth funds, on the other hand, invest in income-generating assets such as retail parks, warehouses, and hotels, potentially offering annual dividends once all the capital is deployed.
Finance real estate funds pursue an alternative strategy, emphasizing preferential cash flows, albeit at lower returns. This strategy often involves the fund lending a substantial portion of its capital to companies (SPVs) holding real estate assets while acquiring a smaller equity stake in them.
In essence, such funds' returns predominantly reflect the fixed income from these debt instruments.
Golden Visa in Madeira: Property Taxes
Property taxes involved in the Golden Visa process include Municipal Property Transfer Tax (IMT), Stamp Duty on Purchase, and Municipal Real Estate Tax (IMI). It's important to consider these while planning your investment if you're considering going down the property investment Golden Visa route.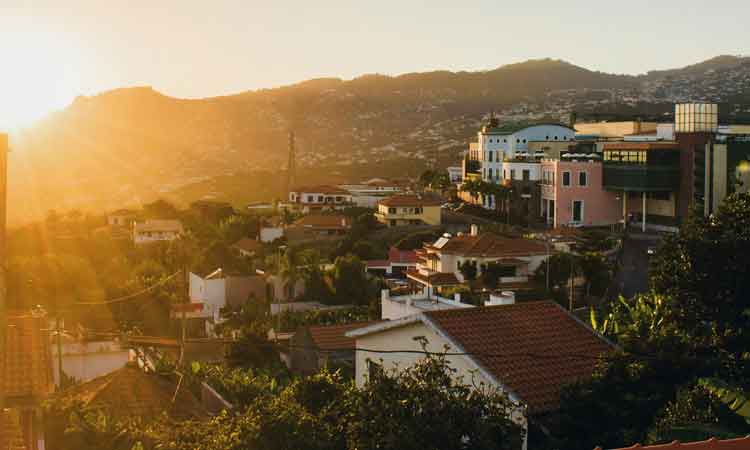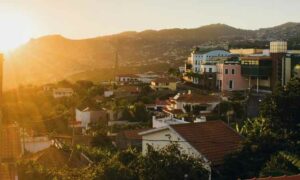 Municipal Property Transfer Tax (IMT)
The IMT tax (Imposto Municipal sobre as Transmissões Onerosas de Imóveis) is levied each time you buy property. This rate varies according to the type and value of the property.  This municipal property tax must be paid before purchasing the property.
Three key criteria come into play when calculating this tax:
The type of property

(urban or rural)

The location of the house

(mainland Portugal or the autonomous region of Madeira)

The

purpose of the purchase

(primary or secondary residence).
Certain circumstances, such as buying for resale or urban rehabilitation, may qualify you for an IMT tax exemption.
Stamp Duty on purchase
Stamp duty, or Imposto de Selo, is charged on deeds, contracts, mortgages, and loans. The rate of this tax varies according to the type and value of the property. The tax rate for different types of deeds or operations ranges between 0.4 percent and 0.8 percent.
Stamp duty is paid to the notary when signing the sale deed, with a rate of 0.8 percent. If you take out a mortgage, you'll also need to pay stamp duty, with the rate dependent on the repayment period. Stamp duty is not required for corporate property ownership transactions.
Municipal Real Estate Tax (IMI)
In Portugal, as a property owner, you are subject to a property tax known as Imposto Municipal Sobre Imóveis (IMI). This tax differs by municipality as each municipal assembly sets its own rate. The IMI tax revenue supports the maintenance of public infrastructure within Portuguese municipalities, so it could be compared to the UK's council tax.
This tax applies if you own the property on the final day of the tax year in question. To calculate the IMI tax, you simply multiply the taxable patrimonial value (TPV) of the property by the applicable rate.
The tax rate for properties varies from 0.3 percent to 0.45 percent. For rural properties, the rate is 0.8 percent, while urban properties fall within the aforementioned range. Properties revalued since 2004 are taxed between 0.2 percent and 0.5 percent, whereas those valued before 2004 range from 0.4 percent to 0.8 percent. If a property is owned by a corporation based in a "blacklisted" jurisdiction, the tax rate is a flat 7.5 percent.
Certain conditions might qualify you for an exemption from the IMI tax. If you intend to use the property as a permanent residence or lease it out, it could be exempt from the IMI tax for three years. A permanent exemption might be possible under certain income conditions.
Madeira Golden Visa: Example Taxes and Fees
Here's the breakdown of costs associated with the Madeira Golden Visa:
Initial application costs for Golden Visa in Madeira 
Legal fees for Golden Visa application: For a single applicant, the fees range from €5,000 to €8,000. Note that dependents under 18 years old can be included in the application without any additional charges.
Extra Golden Visa application fees: For any dependents aged 18 years and above, the cost varies between €500 and €2,000. Remember, children are exempt from these charges.
Costs for renewal
Legal fees for Golden Visa renewal: For a single applicant, these fees range between €1,000 and €2,500.
Extra renewal fees: For dependents aged 18 and above, the cost ranges between €500-€2,000. Again, children are not subject to these charges.
Keep in mind that there might be additional fees depending on the type of investment you choose and whether you decide to enlist the services of a lawyer for your application.
Madeira Golden Visa: Best Locations for Property
Funchal, Camara de Lobos, Ponta do Sol (PDS), Garajau, and Machico are among the most popular areas with good opportunities in real estate to consider when scouting for Madeira Golden Visa properties. Each offers unique benefits, from the urban vibes of Funchal to the beautiful seafront views of Garajau. Note that there are other locations you might enjoy not listed here available to consider for investing in Madeira, such as the island of Porto Santo in Madeira which offers beautiful mountain views.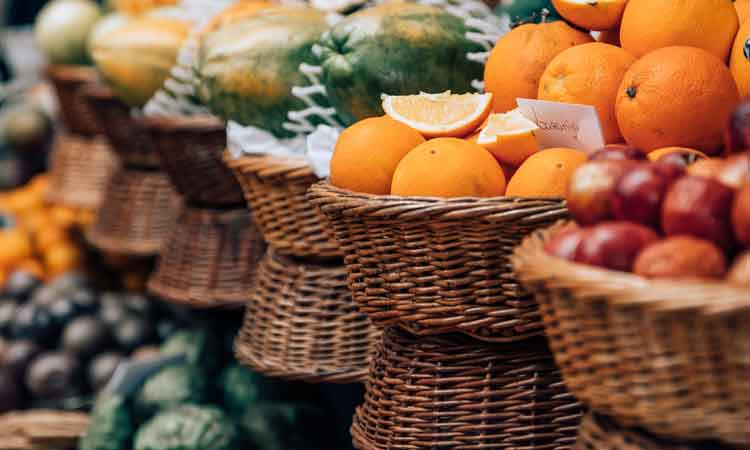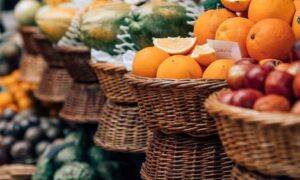 Funchal
Funchal is the bustling capital of Madeira, located in a natural amphitheater-shaped valley with stunning ocean views and a beautiful mountainous backdrop. The city is home to a mix of old and modern architecture, with historical landmarks like the Sé Cathedral standing next to contemporary shopping centers. Funchal is also known for its vibrant farmers' market, Mercado dos Lavradores, where you can find a variety of exotic fruits and traditional embroideries. 
Camara de Lobos  
Camara de Lobos is a charming fishing village noted for its picturesque bay filled with colorful boats. The region is known for its traditional lifestyle and is a favored spot for artists due to its stunning landscapes and vibrant colors. It's famously known for its connection to Winston Churchill, who loved painting its beautiful scenery. The village is also the origin of the traditional drink, Poncha, made from local rum, honey, and lemon.
Ponta do Sol (PDS)
Ponta do Sol, literally the "Point of the Sun," is the sunniest spot in Madeira, ensuring warm and sunny weather for most of the year. With its terraced landscapes, beautiful pebble beach, and stunning backdrop of the mountains, Ponta do Sol provides perfect settings for outdoor activities like surfing, hiking, and paragliding. It is also home to the oldest existing parish church in Madeira, the Church of Nossa Senhora da Luz, dating back to the 15th century. Interestingly, Ponta do Sol is the location of the Digital Nomad Village initiative – a coworking space in the center of the town with free access to wifi and working spaces for digital nomads.
Garajau 
Garajau is known for its pristine beach, Praia do Garajau, which is a nature reserve and one of the finest diving sites in Madeira. Its crystal clear waters are home to diverse marine life, and the imposing Christ the King statue, overlooking the area from the clifftops, is a notable landmark. The name Garajau itself is interesting as it refers to a species of seabird, the tern, which is common in this area.
Machico 
Machico is the second biggest city in Madeira and is filled with historical significance. It was the landing site of the first discoverers of the island. Today, Machico boasts a beautiful mix of the old and new, with historical buildings, such as the Church of Our Lady of the Conception, and a modern artificial sandy beach.
Is the Portugal Golden Visa ending in 2023?
Yes, the Portugal Golden Visa program is expected to end in 2023. However, applications are still open, and if you're considering investing in Madeira, we'd recommend applying as soon as possible and getting in touch with us today to avail of this great opportunity while it still exists. 
The proposed legislation to end the Golden Visa program is currently under review in Parliament. An initial vote on the law's essence and objective took place on May 19 and was passed, as anticipated, given that the party proposing it holds a parliamentary majority.
We anticipate that the final vote is unlikely to be on the agenda before mid-June, implying that the Golden Visa program will likely be operational until at least the end of June.
From our Taskforce's discussions with parliamentary parties, it seems there's a strong possibility of a grace period being granted.
Here are the expected stages:
Parliament's schedule is full until at least June 2.

The next scheduling will take place at the meeting on June 7.

Even if the law is approved post-scheduling, the President still has the option to send the proposal to the Constitutional Court. This would add at least 25 days to the timeline and heighten the likelihood of amendments.

The prospect of a grace period exists, though it isn't yet confirmed.
In the video below, Patricia Casaburi, Managing Director of Global Citizen Solutions, and Joana Mendonça, Head of Legal at Global Citizen Solutions, recently addressed concerns about the end of the Golden Visa in an in-depth video discussion.
Why choose Madeira?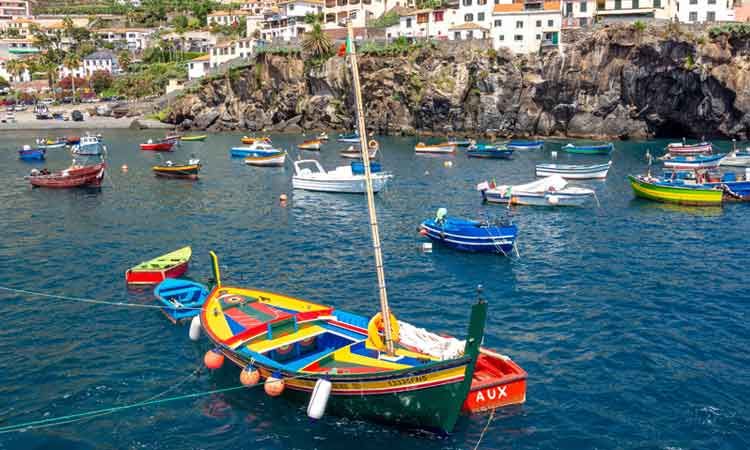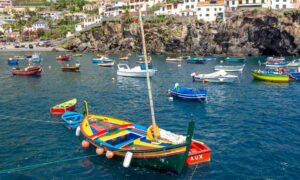 Since the inception of the Golden Visa program, Portugal's major urban hubs, such as Lisbon and Porto, along with the sun-drenched Algarve region, have been the hotspots for real estate investment. These popular locations have seen a surge of foreign investments, giving a considerable boost to the Portuguese economy, albeit at the cost of significant increases in property prices.
However, in a strategic shift in 2022, the Portuguese government decided to recalibrate the Golden Visa scheme, intending to funnel foreign investments into the country's less developed regions. As a result, residential real estate investments in Lisbon, Porto, and certain parts of the Algarve are no longer eligible under the Golden Visa program.
Additional amendments to the Golden Visa scheme have also been introduced, such as the increase of minimum thresholds for other investment routes, like the Golden Visa investment funds pathway. Nevertheless, the opportunity to secure a Golden Visa via investment in Portuguese residential real estate remains very much alive.
One of the most promising options for such investment is Madeira – a charming island that remains untouched by these changes and continues to be a part of the Golden Visa program.
Madeira Island is an autonomous region of Portugal and offers a breathtaking mix of stunning landscapes, a warm climate, rich culture, and friendly locals. Obtaining a Golden Visa residency permit in Madeira provides you with the opportunity to enjoy all this while also offering a pathway to permanent residency. Invest in real estate or villa condominiums under the Madeira Golden Visa scheme in 2023 and secure your slice of paradise in this beautiful archipelago.
Why work with Global Citizen Solutions to get the Madeira Golden Visa?
Based in Portugal with offices in Lisbon, Porto, and the Algarve, we are well equipped to offer personalized support for your Portugal Golden Visa. Our experienced team of executives, lawyers, and investment specialists can guide you through your journey, and we take pride in our 100 percent Golden Visa approval rate.
As members of the US-Portugal and UK-Portugal Chambers of Commerce and the Investment Migration Council, we uphold high ethical standards and collaborate with international stakeholders. We've helped clients from over 35 countries gain residency in Portugal, assisting with over 28 percent of all Golden Visa applications in 2021 alone.

Our services include access to all eligible Golden Visa investment routes, such as real estate, investment funds, and cultural visa options. We represent your interests, not any development or company, ensuring unbiased advice.

Our real estate division,

Goldcrest

, works independently as a buyers agent, providing access to a wide range of qualifying properties. If you prefer investment funds, we can match you with one of over 40 vetted funds that align with your preferences.

To ensure peace of mind, we provide a tailored service with external due diligence conducted by a reputable Portuguese Law Firm. Our systematic approach and exclusive BeGlobal Onboarding System® allows full transparency throughout your application process.
We provide clear, all-inclusive pricing, so you can proceed with confidence knowing there won't be any hidden costs. From selecting the right investment to obtaining your Golden Visa and beyond, we're here to assist you every step of the way.

Frequently Asked Questions about the Golden Visa in Madeira
Can you get a Golden Visa for Madeira?
Yes, you can get a Golden Visa for Madeira. The Portugal Golden Visa program applies to the whole of Portugal, including the autonomous region of Madeira Island.
This means you can invest in real estate in Madeira, fulfilling the minimum investment requirement, to apply for a Golden Visa. The specific investment options and amounts applicable are the same as for mainland Portugal.
In exchange for a minimum investment into real estate or an alternative investment scheme such as bank deposit into a Portuguese bank account or the creation of permanent jobs, you are granted residency status in Portugal.
When you have the Golden Visa in Madeira, if you maintain your residence permit and investment for five years, you qualify for permanent residency. You then have the option of applying for Portuguese citizenship.
How do I become a citizen of Madeira?
Becoming a citizen of Madeira, which is part of Portugal, requires you first to become a Portuguese citizen.
One route is through the Golden Visa program. In exchange for foreign investment, Golden Visa holders are granted a residence permit.  After holding a Golden Visa for five years, you can apply for permanent residency.
Following a year of permanent residency, you're eligible to apply for Portuguese citizenship, provided you pass a basic Portuguese language test and show ties to the country.
It's also worth noting that through the Golden Visa program, you're not required to live permanently in Portugal to gain citizenship. The program requires a minimum stay of seven days in the first year and fourteen days in the subsequent two-year periods.