With a rich global presence, Belgium is the financial capital of Europe. Thanks to its Investor Visa Belgium scheme, non-EU applicants are eligible to receive a residence permit and even an EU passport in this high-performing economic powerhouse, provided that a business investment in the nation is made first.
Stick around to learn about:
What the Investor Visa Belgium Program is
Investment requirements for permanent residence
Step-by-step guide to acquiring a Belgium residence permit

Plus more info on the Golden Visa!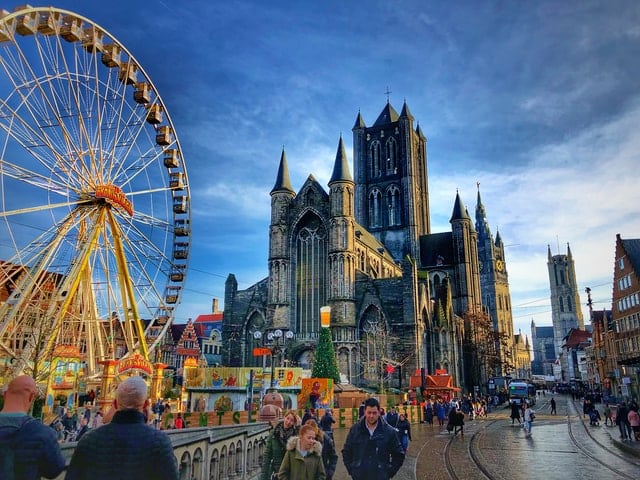 What is the Golden Visa Program in Belgium?
Belgium offers a Golden Visa — also known as Belgium Investor Visa — to qualifying investors who are interested in investing in the Belgium economy. In exchange for forming a Belgium company, applicants and their family members are first awarded with residence permits, followed by citizenship after five years. 
Belgium's Investor Visa Program is quite different to other Golden Visas like the Golden Visa Portugal scheme or Citizenship By Investment programs like Switzerland citizenship by investment in that applications are reviewed on a case-by-case basis, and there is no clearly defined program criteria. While the program doesn't directly lead to Belgium citizenship, citizenship by naturalization is possible after five years of residing in Belgium.
Why Consider Obtaining Belgian Citizenship?
With the European Union headquarters based in Brussels, becoming a Belgium citizen has clear-cut economic benefits for foreign investors. As a highly developed nation with excellent living standards and affordable real estate prices, Belgium offers individuals the opportunity to live, work and study in a politically, socially, and economically stable country. You also have limitless access to the EU and Schengen zone. You also have access to visa free travel in 184 destinations worldwide.
Business-minded individuals will be pleased to know that Belgium's high-performing economy enables individuals to easily set up business ventures in the country, as well as tap into the country's thriving exports and trade scene. Moreover, Belgium is the leading country in the diamond cutting industry, making it a strategic location ideal for business owners. In short, it is definitely worth it to obtain Belgian citizenship, given the numerous advantages Belgian citizenship presents.
Financial Requirements For The Belgium Residence Program
When it comes to investing in Belgium, there is no minimum investment required. However, as a general rule of thumb, investors usually invest at a minimum capital of €200,000 to start a company or run an existing business, including the running costs.  Another €100-200K will be needed for further investment before citizenship by naturalization is completed. As such, investors must apply for a visa with a business category.
Business incorporation
The most popular types of companies that you can set up in Belgium are BVBA, which works like a limited liability company, and SPRL. A Belgian BVBA company must have a share capital that's at least €18,600.
The requirement is that you must establish a Belgian company with an office and become its employer. Later down the line, this will help show ties to the country when making your Belgian citizenship application. In addition, you must also hold an official address in Belgium either by renting or buying real estate and paying bills. 
Eligibility For The Belgium Residence Permit
To be eligible for permanent residency, you must tick these boxes:
The main applicant must be 18 years old

Clean criminal record and no violations of immigration law.

Have a good character.

Relevant business experience to obtain permanent residency

Enough funds for the investment

A personal visit is needed
Note that, Belgium permanent residence is only attainable if the foreign investor holds continuous legal residence in the country for three years.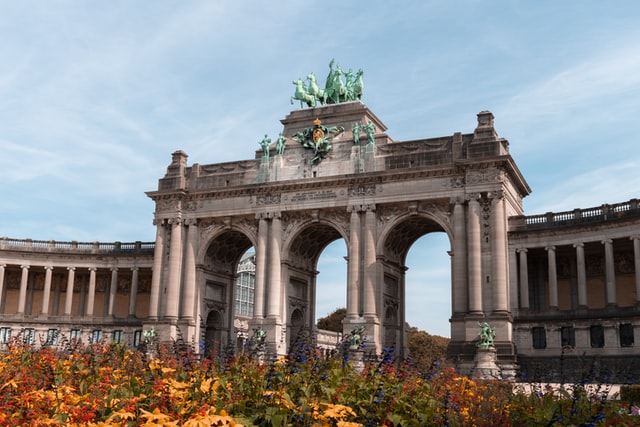 Benefits Of Belgian Citizenship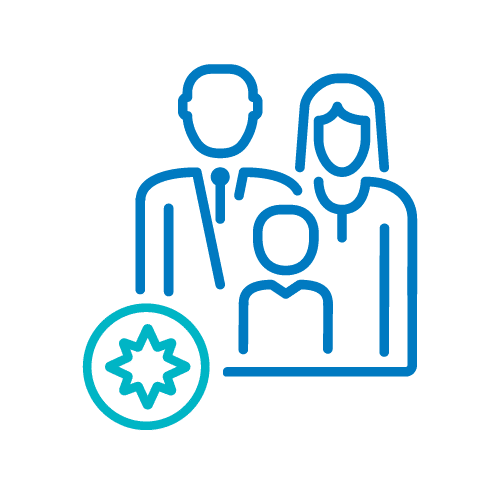 Full family residency with access to investor visas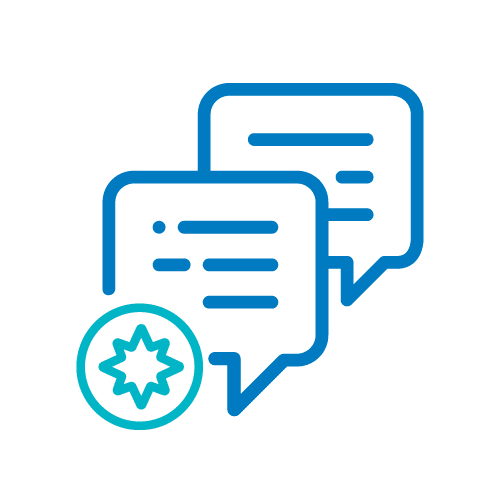 Widely spoken French, English and Flemish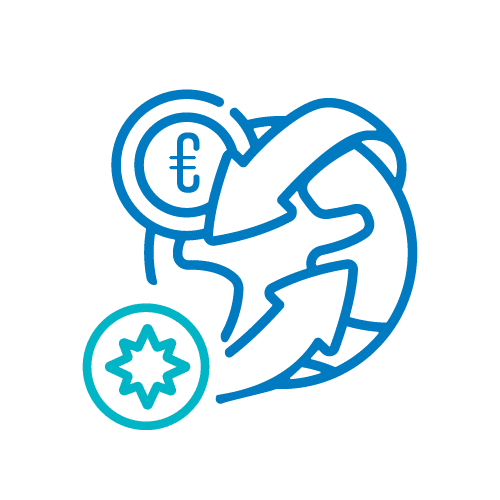 No requirement to reside in Belgium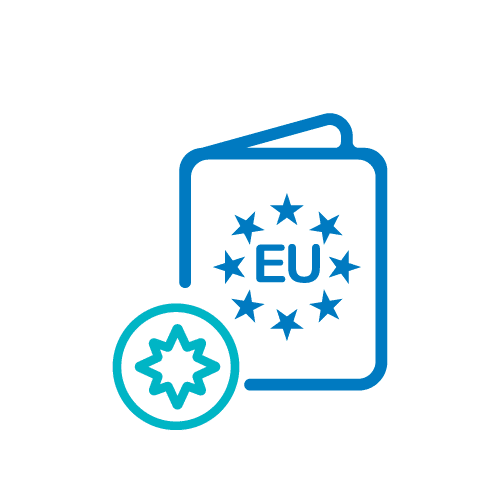 Belgian citizenship after five years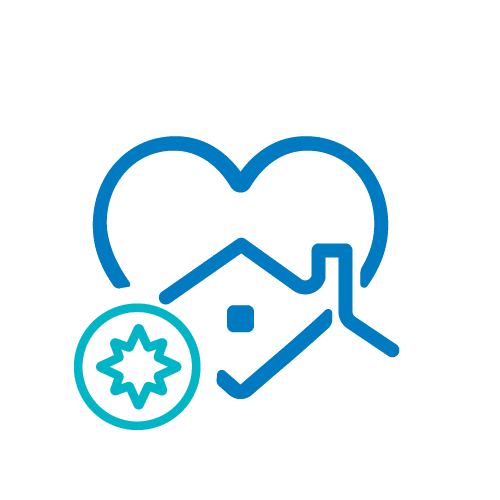 Excellent health and education system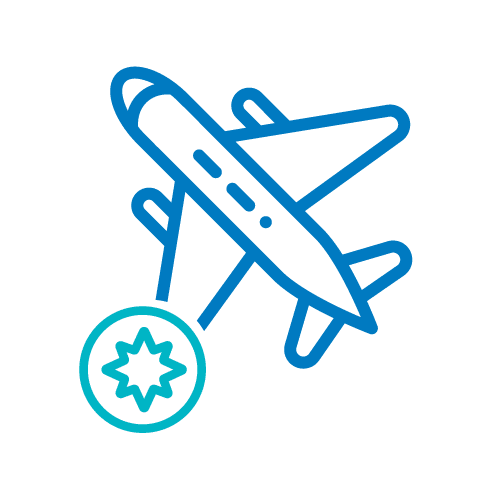 Visa free travel to 184 destinations and Schengen zone access (all EU countries)
Belgium passport ranks highly
Ranking 7th in the world for its passport strength, a Belgium passport grants you Schengen zone access, effectively meaning visa free travel in all EU countries as well as visa free travel to 184 destinations worldwide.  As an added bonus, as a Belgian citizen you can live, work or study anywhere in the European Union.
Dual citizenship allowed
With Belgian citizenship, you don't have to renounce your other citizenship. 
Family members included
Family members like the spouse or partner, children under 21, parents or grandparents in the applicant's care all qualify for the residence permit and eventual Belgium citizenship too.
Friendly tax scheme
The Belgian tax system is very favorable for people operating a business in the nation. There are no wealth or net worth taxes, no taxation on capital gains realized on shares as a tax resident. Moreover, taxable income is at a reasonable rate in Belgium.
Strong real estate market
Buying real estate in Belgium is a relatively straightforward process, thanks to its strong-performing real estate market. Real estate startup costs are cheap compared to most other countries.
Step-By-Step Guide To Belgian Citizenship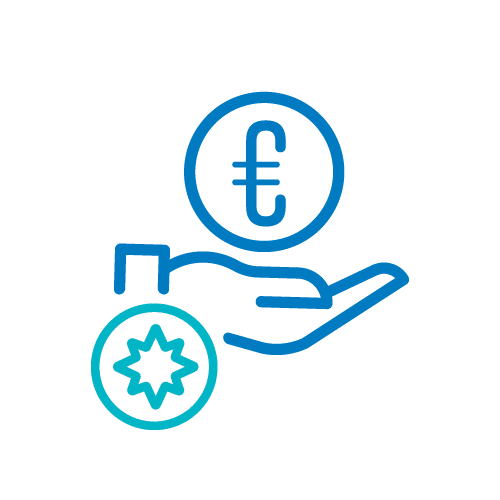 1. Make your investment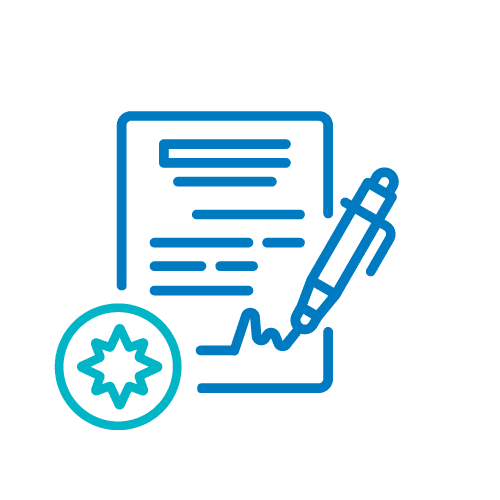 2. Submit documents to Belgian Embassy or Consulate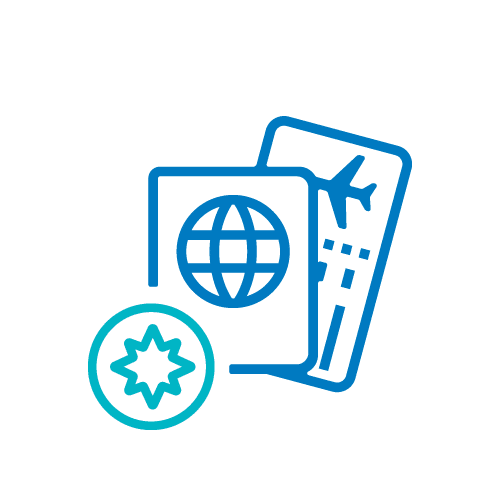 3. Register company & get Belgian residence permit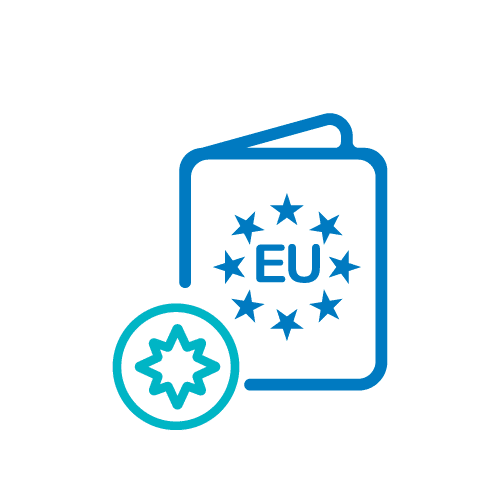 4. Obtain citizenship
1.Make your investment
Consult an investment immigration service for investment advice and make your investment.
2.Submit investment documents to Belgium Embassy or Consulate
Collect the necessary paperwork and submit your application in your home country. Include your business plan and confirmation of available funds for the investment project in your application.
3.Register company
Common companies to register as a business organization in Belgium are as follows: SA (public limited liability company), SPRL (limited liability company), SCRL or SCRI (cooperative company with limited or unlimited liability, SNC (general partnership). 
4.Acquire Belgian residence permit
Prepare the documents to obtain the Belgian residence permit. You must provide proof of company registration and payment of fees and submit them to the municipal authorities. Note that applications are considered on a case-by-case basis, with the application processing time being around three months.
5.Obtain citizenship
After five years of permanent residence in the country, you can apply for Belgian citizenship. Citizenship is granted subject to the passing of a  French, German, or Dutch language test and proof of active participation in the country's economic life.
Application Processing Timeline for the Belgian Golden Visa
Month 1

Month 2

Month 4-5

Year 3

Convert to permanent residence.
Year 5

Apply for Belgian citizenship.
Documentation For The Residence Permit
Documents required for the Belgium Immigrant Investor Program and Belgian citizenship include:
Valid proof of identity

Copy of passport

Evidence of sufficient financial resources including personal assets and means of subsistence 

Proof of adequate sickness insurance

Proof of accommodation in Belgium

Proof of family relationship, marriage, or partnership with spouse or partner.

Proof that descendants like children under the age of 21 years and ascendants like parents are dependent on the applicant.

Non EU nationals must submit the following additional documents

Certificate of good conduct or other character document recognized by Belgian authorities.

Medical certificate issued by a doctor recognized by the Belgium Embassy or Consulate;
Belgium Citizenship By Investment Costs
The following citizenship by investment program costs are as follows.
For the main applicant:
€95,000 to obtain a residence permit for the first year
€25,000 for renewal of residence permit in the second year and subsequent years

€35,000 for making a citizenship application, which the investor resident will qualify for after third year of residence
For family members:
€20,000 per member to obtain a residence permit for the first year
€10,000 for renewal of residence permit  in the second year and subsequent years

€20,000 for making a citizenship application
Company incorporation costs:
Around  €10,000 to €20,000 in the first year for establishing a company and paying the directors' fee, and  approximately €5,000 per year thereafter
Roughly €6,000 per year for office rental space
Around €1,000 per month to cover costs of accounting, tax returns and company maintenance, along with private accommodation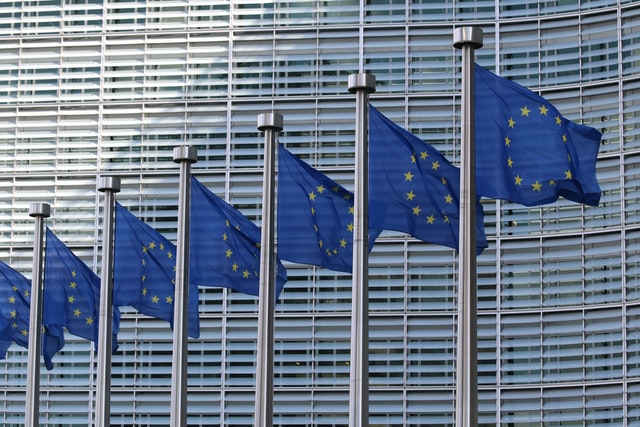 Is obtaining Belgian citizenship worth it?
Obtaining Belgian citizenship is definitely worth it. As an EU country, obtaining Belgian citizenship effectively means you are an EU citizen, with full rights to the region. In addition, Belgium residence and permanent residency allows you to enjoy a certain quality of life offered little elsewhere. All in all, Belgian law is on your side when it comes to attaining citizenship in the country.
Frequently Asked Questions About the Investor Visa in Belgium
How does the golden visa program in Belgium work?
While Belgium doesn't offer a citizenship by investment program like many countries, it does run its own residence by investment scheme or so-called golden visa. Investors and business entrepreneurs can get Belgium residence aka a golden visa in the country provided that they invest in an existing Belgian company or start their own business venture.
What investment is needed to qualify for Belgian residence?
To be eligible for the citizenship by investment program, you must make an investment of at least €200,00 in an existing company or start your own Belgian company. Only then will you qualify for the golden visa.
Why become a citizen in Belgium?
Along with living in a very business friendly country with a high-performing economy, a Belgium passport grants you visa free travel freedom to 184 countries, access to quality healthcare and optimal educational facilities, along with the option to live or work anywhere in the European Union. Belgium residence essentially gives you the freedom to lead a healthy life with optimal living standards.
Does Belgium allow dual citizenship?
Belgium recognized dual citizenship, making for an attractive case to own a Belgian passport and own Belgium citizenship.
Do my family members qualify for the scheme?
Absolutely yes, you can bring your family members in on your citizenship by investment application including your spouse/partner, dependent children under the age of 21, and the parents/grandparents of the applicant. Your entire family are also eligible for lifetime Belgium citizenship and a Belgian passport.
Can I obtain permanent residence with a Belgium Investor Visa?
 Absolutely yes, the Belgian Golden Visa enables successful applicants to acquire permanent residence in Belgium. To qualify for permanent residence, you must live uninterruptedly for three years in Belgium.