The Cost of Living in Istanbul - $1400 a Month to Live a Mediterranean Dream in Turkey
Istanbul can be regarded as an economically significant metropolis on a global scale – comparable to many other important global and European cities. Which means that while the cost of living in Turkey is generally cheaper than elsewhere around the world, the cost of living in Istanbul is relatively high in comparison to other Turkish cities. Istanbul is not only Turkey's biggest and most populated city, it is also its biggest financial, and cultural hub. Istanbul is quite easy to live in. Even if an individual doesn't have many qualifications, they can manage to live and work in Istanbul without much complication. There, you'll be living at the crossroads of Europe, Africa, Central Asia, and the Middle East; all of which are accessible by cheap flights or overland travel, and there isn't much crime either.
Living in Turkey: Overview
Life in Turkey offers a diverse range of alternatives for expats, mainly due to its fusion of Eastern and Western cultures. Expats may enjoy the Mediterranean lifestyle while resting on sun-drenched beaches, or exploring colorful, ancient cities with Middle Eastern marketplaces.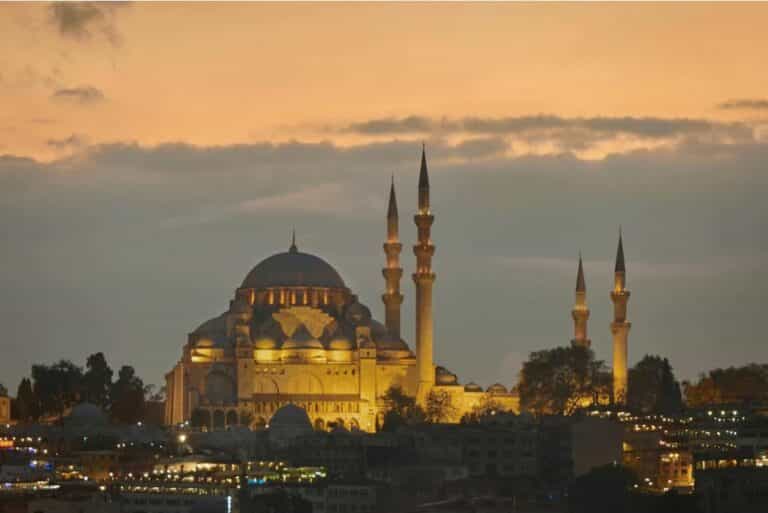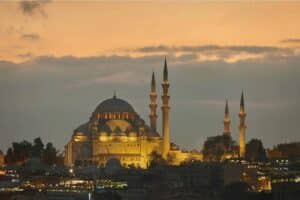 For both young and experienced expats, moving to Turkey is an amazing experience. Many immigrants should, however, be aware of the difficulties associated with adjusting to life in Turkey, seeing as it is a country with significant cultural differences.
No matter what stage of life you're in or whether you're moving to Turkey as a potential retirement location, a hub for digital nomads, or as your new home base, this ultimate guide can help you comprehend the relocation procedure, possible pitfalls, and potential benefits of living in Turkey by covering the application and residence permit procedure, potential tax issues, the standard of healthcare, the best places for most expats to live in, and the way by which you can calculate a reasonable cost of living there as an expat.
In this article, you will also learn about the possibilities for long-term immigration to Turkey, lawful retirement, how to save money on lodging, transportation, and meals by following the suggestions of Turkish nationals and visitors, and discover the cost of living in Turkey as well.
Other Guides On Expat Life In Turkey
Living in Turkey is a dream of many. Turkey has beautiful natural landscapes, a rich history, delicious cuisine, an interesting culture full of unique traditions, and kind people all around – all mixed with a warm and pleasant climate that is perfect for living. As you get to learn about life in Turkey in general, and through an expat's perspective as well, you might be swayed to move there and want to learn how to buy property in Turkey, or how to get a powerful Turkish passport and gain Turkish citizenship.
According to Global Citizen Solutions' Global Passport Index, a Turkish passport brings its holders many advantages, as demonstrated in the survey. Turkey stands in the 95th position, coming together with good results for the Investment, Enhanced Mobility, and Quality of Living Indexes. All these categories stand for the country's suitability for living and the opportunities given by the country's passport.
Cost of Living in Turkey: Mediterranean Beach Life in Antalya for $1000 per Month
You may lead a fulfilling Mediterranean lifestyle in Turkey for less than $1,000 a month. An excellent example is the lovely resort city of Antalya. Here, the best activities are either totally free or quite affordable, and the public beaches make it easy to relax in the sun, or go swimming anytime you want.
In Antalya, you may live the life of your dreams with an average of $1,000 for expenditures per month. To take a closer look, the monthly rent in Antalya varies on the $500 scale, homemade meals for 2 weeks can go up to $140 per individual, while shampoos and soaps for personal care would only set one back as much as $20 per month.
Who is this Guide Intended for?
This guide to living in Turkey is generally intended for three different types of individuals:
Foreign nationals who want to relocate overseas and benefit from geographic arbitrage;
Remote workers who are digital nomads that desire to begin their journey towards financial independence;
Retirees seeking unique retirement options, and the comfortable quality of life in Turkey.
However, this guide is open to everyone: travelers, exchange students, people who know someone who's looking for a place in Turkey, business people who plan to move to Turkey and try the Turkish market to reach and expand their business agendas, company owners who want to establish their business in Turkey, temporary workers, and anybody else who knew little about Turkey, and want to find out more.
Quick Facts About Turkey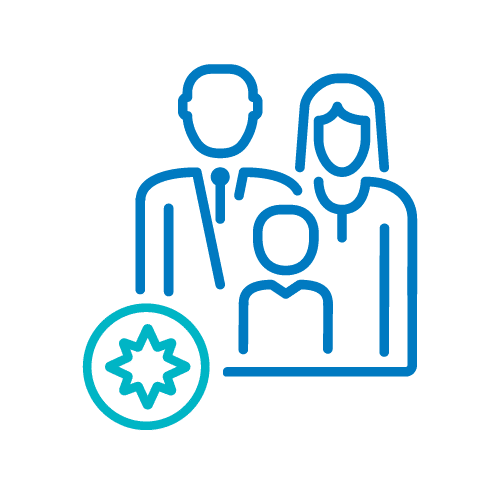 Total Population: 84.34 million (as of 2020).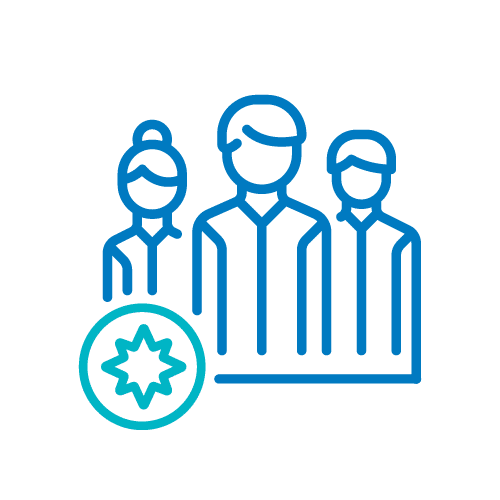 Capital city: Ankara – Population: 5.7 million.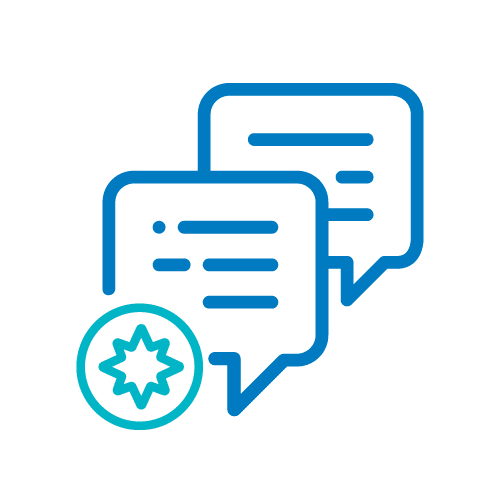 Official Language: Turkish.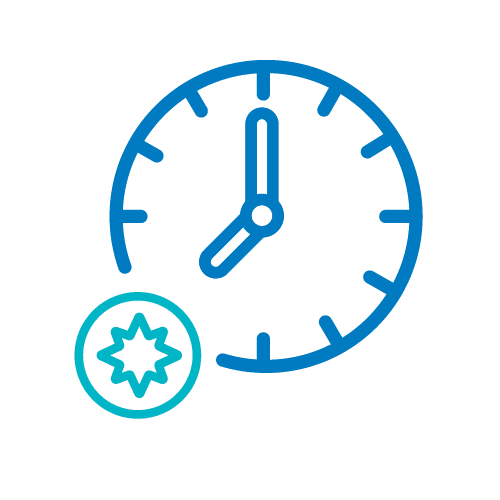 Time Zone: Arabia Standard Time (GMT+3).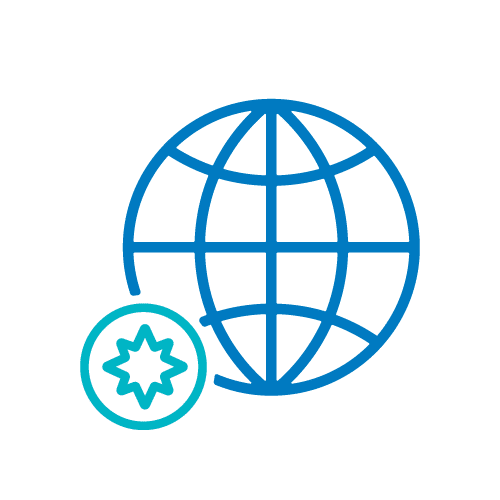 Neighboring Countries; Azerbaijan, Armenia, Bulgaria, Georgia, Greece, Iran, Iraq, and Syria.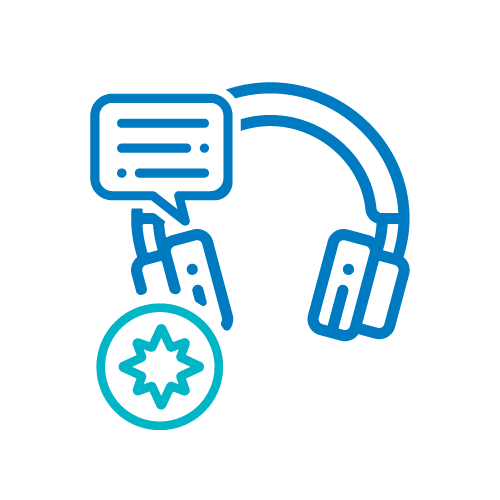 Country Dial Code: +90.
Living in Turkey – Expat Life
The Quality of Life in Turkey
For foreigners looking to live cheaply and permanently in a Mediterranean country, life in Turkey has a lot to offer. The same features that draw tourists to Turkey are also attractive to expats looking to settle there. Turkey's ancient landmarks, diversified culture, and beautiful beaches and coastlines are loved by both tourists and residents alike. The easy visa application procedure, good transportation system, high standard of medical treatment, and reasonable cost of living are all reasons why Turkey is so attractive to visitors.
Do People Speak English in Turkey?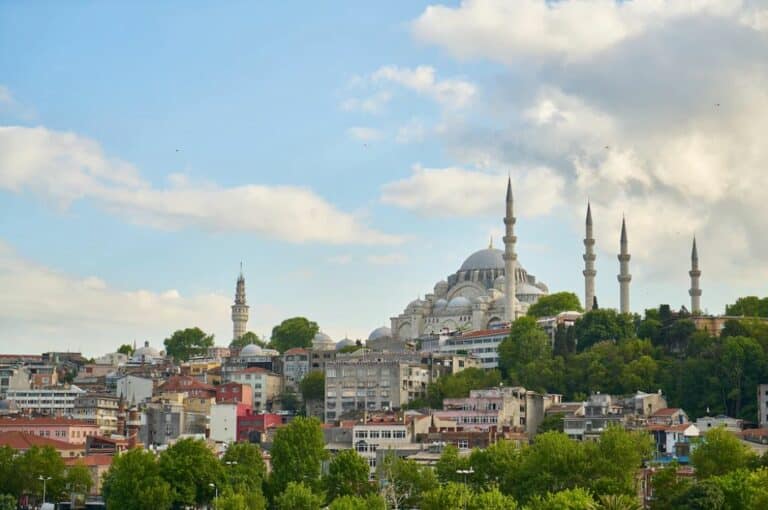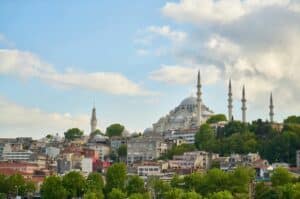 Anyone over the age of 20 is likely to know some English because the public school system here has been offering elementary school education in the English language for the past 20 years. The most prominent universities in Turkey also have English as their primary language of teaching, so it won't be too hard if you're planning on studying there.
While only 17% of the population can communicate in English, the figures don't truly reflect what many expats would encounter while residing in Turkey. For international visitors, Turkey is ranked sixth in the world. English is often spoken and you may hear it from foreigners residing in big cities like Istanbul, Izmir, or Ankara, as well as in any tourist coastal towns.
Is Turkish Hard to Learn?
Turkish language learning requires persistence and practice, as with any other language. Turkish is considered to be "tough" by the US State Department, ranked at the third category. To speak Turkish, you would need around 44 weeks and 1100 hours of classroom study to reach CEFR level Professional Work Competency 3/3+ or C1 due to significant English structural and linguistic differences.
Learn Some Turkish Basics
Turkish uses Latin letters, not Arabic letters – as some non-native speakers would assume. Even if you don't understand Turkish, you can read it when written. Foreigners who reside in Turkey will find Turkish people to be enthusiastic and grateful for their language learning even if they master just a few words.
Is it Safe to Live in Turkey for Expats?
The Turkish economy heavily depends on tourism. Turkey is the sixth most visited country in the world, with over 45 million visitors annually. Turkey places a high focus on preserving the nation's tourism-based economy and, more crucially, the safety of their visitors.
If you just listened to Western media, you may wonder where in Turkey is it safe to live. Some of the news stories are accurate: there are serious problems with press freedom, the political climate, and restrictions on free expression. Even if it may sound brutal, the lives of expats are hardly affected by it.
Expat Insights
Here is a bit of a foreigner's insight on life in Turkey:
Pros of Living in Turkey as a Foreigner
In general, living in Turkey is less expensive than in Western Europe, the United States, and Canada, except for branded goods, transportation, and technology.
The Black Sea region's woods, the Aegean coast, the Cappadocia Ruins, and more are just a few of Turkey's top natural attractions.
There isn't even a food comparison. The majority of Western and Eastern European cuisines cannot compare to Turkish and Mediterranean food. Its only competitor is the rest of the Mediterranean.
An Expat Who Has Lived in Turkey for About 8 Months
In the expat's opinion, Turkish society appears to be coping with a range of cultures and views. With a large number of immigrants and Turkish immigration regulations, it's difficult to detect the same tension that you would experience in some areas of, for example, the UK in Istanbul.
Of course, hospitality plays a significant role in Turkish culture. You may sense that a welcoming here is special since people readily ask you where you are from, and wish you a pleasant time while you are in Istanbul. This is owing to the fact that culture in Turkey is primarily focused on the family. People strongly believe that they should keep in touch with their family members and take care of their parents and elders far into their later years. Turks frequently visit their relatives and may even reside in their family home far into maturity.
Moreover, Turkey serves as a role model for other nations that view stray dogs and cats as menaces. In reality, if you treat them well and they have happy lives, they won't bother you.
Visa and Residence Permit For Living in Turkey
Can foreigners stay in Turkey long term? Yes, with ease for up to three months. But if their stay would last longer than that, foreigners will then require a Turkish residence permit.
Is there a Need for a Tourist Visa?
It depends on the individual's current held passport. While the visa regulations may seem a little unclear, Turkey is currently on its way as a prospective contender to join the EU.
To this date, all EU nationals except Cypriots and Latvians do not need to obtain a tourist visa to enter Turkey. In other words, EU residents are allowed to enter Turkey, present identification – not necessarily a passport, and be able to stay there for 90 days every 180 days.
On the other hand, there are additional requirements to enter Turkey for US citizens. There is an online registration platform for electronic Turkish visas, which is required for US citizens to enter the country before their arrival. Americans can stay for 90 days per 180 days, and the electronic visa will cost them about $51.50 – which is $50 for the visa fee + $1.50 for the service fee.
Non-US citizens can visit the Turkish eVisa platform and check out their country's specific Turkey visa requirements and fees.
Is there a Retirement Visa in Turkey?
Although Turkey doesn't appear to have a retirement visa, foreigners who remain in Turkey for up to two years can use the "e-Ikamet" short-term residency permit, which is renewable. This kind of Turkish residency permit can be used as a retirement visa by foreigners who intend to settle in Turkey for an extended period of time. When the residence permit expires after eight years, foreigners can apply for permanent residency and retirement in Turkey.
While you have to show proof of enough income to support yourself, the income requirement for residency permits is the same as the minimum salary in Turkey. As of 2022, the gross minimum in Turkey is about ₺5,004 per month, which is equivalent to about $280 at the current currency exchange rate. There are no restrictions on starting a business, or even purchasing government bonds, or real estate.
It is possible to start an application process for the retirement visa on the website of the Turkish Ministry of Interior. To finish the permission procedure and pay the visa cost, you will need to book an appointment with your local Provincial Directorate of Immigration (DGMM).
Does Turkey have a "Golden Visa" Program?
Yes, it does. Turkey's Citizenship by Investment program – or Golden Visa program – is one of the most affordable worldwide. The required financial commitment is relatively one of the lowest across all programs, and the processing period to obtain residence permit and citizenship is about two to three months. In addition to this, spouses and any dependent children under the age of 18 can apply with the main applicant.
By investing any of the sums listed below, expats can become Turkish citizens in little to no time: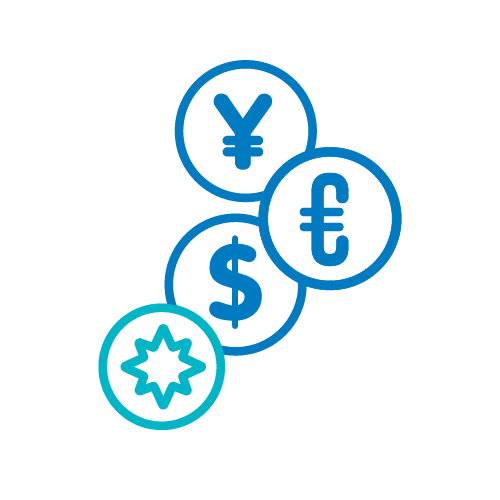 $400,000
In real estate property.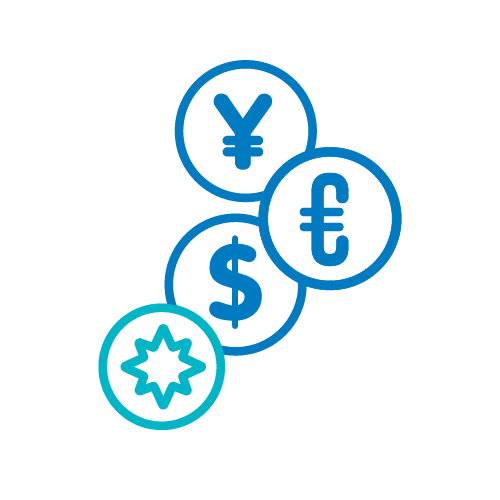 $500,000
Or its equivalent in other currencies, or Turkish Lira: in a bank deposit, government bonds, or capital investment fund.
Does Turkey Have A Digital Nomad Visa?
Turkey does not have a digital nomad visa, however, the country does have an easy visa application process, and permits entry for 90 days. Yet, a tourist visa would not really permit employment. Turkish law stipulates that "Foreign nationals who are within the scope of the Law are forbidden to work or be employed without obtaining a work permit" – Law No 6735 Section 3 Article 6 Heading (2) Law on International Workforce.
While you can live comfortably in Turkey if you obtain a short-term residence permit, you will need to have a separate work visa to be considered for jobs in Turkey. As a "freelancer," you may apply for a work permit, but doing so necessitates registering yourself as a Turkish business.
Even if it is unlikely that you will be discovered by relevant Turkish authorities if all of your clients, banking activities, and salaried income are from outside the nation, you are not legally permitted to work without a permit. The concept of remote work, however, has not yet been fully incorporated into Turkish employment law.
Living in Turkey: Living Costs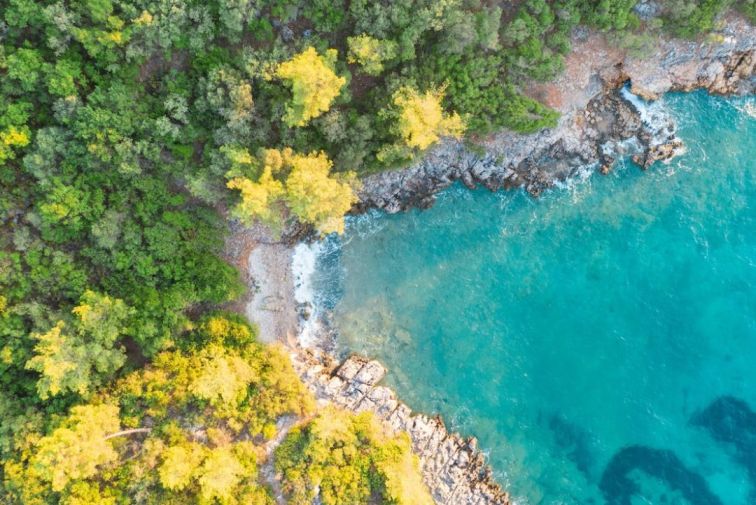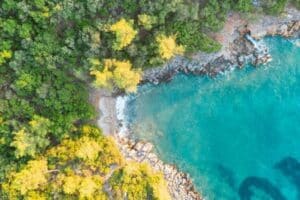 The average estimated cost of living in Turkey in US dollars is between $1,000 – $1,200 per month. More specifically, the projected monthly expenses for a family of four are $1,251 (or ₺22,450) without rent, and the projected monthly expenses for a single individual are $357 (or ₺6,410) without rent.
Turkey is relatively inexpensive when compared to the US or UK, thus the cost of living there per month is surprisingly much lower than it would be elsewhere. The monthly cost of living in Turkey is 63.4% less than the US average.
Moreover, in Turkey, as in any other nation, the most expensive places to live in are the major commercial, tourist, and economic hubs. However, even those would cost you much less per month to live in than other large cities throughout the globe.
How expensive is Turkey in comparison to other countries?
Turkey has a lot more to offer than just affordable living costs. However, Istanbul will surpass Romania and Bulgaria in rank as the countries with the least expensive capital cities in Europe if Turkey joins the European Union, becoming the Union's most affordable city. It is estimated that in any Turkish city, such as in Antalya, where the monthly budget for single person is estimated to be around $1000, the living costs would be rather the same or lower than in other European cities.
Here is an example of the cost of living per month for one person in other European cities compared to Turkey:
Rome, Italy – $1,419;
Sofia, Bulgaria – $1162;
Split, Croatia – $1,381;
Seattle, USA – $4,347.
In addition to having a low cost of living, Turkey has pricing that is more appealing when converted to dollars. For instance, many of the transport systems in the EU can be compared to Istanbul's transportation alternatives. Istanbul features a clean and well-maintained public transportation system that includes trams, subways, buses, cable cars, and ferries, surpassing the alternatives of any other American metropolis. Starting one-way prices are ₺0.30 or ₺2.5 .
Cost of Living in Turkey and the USA
Moving to Turkey might lower your monthly living costs by around 60% if you do a comparison of the cost of living there and in a mid-priced city in the United States.
According to the numbers provided by Numbeo, the statistics on the comparison of monthly living costs in Turkey and the United States are as follows:
Turkey compared to the US:
Consumer Prices without rent in Turkey are 60.11% lower than in the United States;
Consumer Prices including Rent in Turkey are 69.72% lower than in the United States;
Rent Prices in Turkey are 85.58% lower than in the United States;
Restaurant Prices in Turkey are 73.41% lower than in the United States;
Grocery Prices in Turkey are 67.26% lower than in the United States;
Local Purchasing Power in Turkey is 72.31% lower than in the United States.
The US compared to Turkey:
Consumer Prices without rent in the US are 150.69% higher than in Turkey;
Consumer Prices including Rent in the United States are 230.24% higher than in Turkey;
Rent Prices in the United States are 593.67% higher than in Turkey;
Restaurant Prices in the United States are 276.07% higher than in Turkey;
Grocery Prices in the United States are 205.48% higher than in Turkey;
Local Purchasing Power in the United States is 261.18% higher than in Turkey.
Is Living in Turkey Expensive?
Living in Turkey isn't that expensive, however, life there will have an impact on your costs just like in any other country. The low costs in Turkey are valuable since Istanbul is considered the most expensive city there, and the largest metropolis. Even though Istanbul is known for its high cost of living, a one-bedroom apartment in the heart of the city may be rented for less than $500 per month. When you take into account the city's rich history, vibrant culture, and excellent standard of living, this extra cost is relatively reasonable.
If you are not considering living in Istanbul, you can save an additional 20% on living expenses in Turkey simply by relocating from Istanbul to another large city.
Detailed cost of living in Antalya: $999
Here is an example of some of the main average monthly expenses in Antalya:
Full-furnished one-bedroom apartment for rent that's close to the beach: $500 (₺8970);
Home-cooked meals 14 times per week: $140 (₺2510);
A budgeted night out with 3 beers at a local bar once per week: $35 (₺628);
Private health insurance for locals: $60 (₺1077);
Shampoo, soaps, and additional personal care items: $20 (₺359).
Estimated Cost of Living in Istanbul: $1,200
When estimating the cost of living in Istanbul, your expenses would be a bit different due to the city's popularity, geography, and economical importance. Here is an example of some of the main average monthly expenses in Istanbul:
A 100m2 flat renting price is between $195 – $278 (₺3500 – ₺5000);
Communal maintenance, depending on the services, is $16 – $139 (₺300 – ₺2500);
A full meal at an inexpensive restaurant: around $9 (₺160);
Cost for public transportation: one-way pass is ₺7,67 ($0,43).
Estimated Cost of Living in Izmir: $1,100
Here is an example of some of the main average monthly expenses in Izmir:
A 1 bedroom apartment in the city center: $224 (₺4,022);
Basic utilities – electricity, heating, cooling, etc.: $61 (₺1,110);
A full meal at an inexpensive restaurant: around $3,34 (₺60);
Cost for public transportation: one-way ticket is $0,39 (₺7).
Estimated Cost of Living in Ankara: $1,050
Here is an example of some of the main average monthly expenses in the country's capital, Ankara:
A 1 bedroom apartment in the city center: $210 (₺3,779);
Basic utilities – electricity, heating, cooling, etc.: $54 (₺960);
A full meal at an inexpensive restaurant: around $3,34 (₺60);
Cost for public transportation: one-way ticket is $0,36 (₺6,50).
Average and Minimum Salary in Turkey
In Turkey, the average monthly wage for an employee is approximately ₺7,830 (or $435), with the lowest wage being ₺5,550 ($306) as of July 2022, and the highest average being ₺35,000 (or $1948).
This is the typical monthly wage, which includes covering expenses for housing, transportation, and other services. Salaries vary greatly across different professions.
The average Salary in Istanbul is around $984
In Istanbul, the most costly city in Turkey, you can live like a middle-class average person if your monthly income as a foreigner is higher than the average salary there. The "actual" cost of living in Turkey can be estimated using the average salary in Istanbul as a base reference.
There are 45 hours in a work week, and additional hours are paid at a rate of 50% per hour. After one year of employment, employees are entitled to at least 14 days of vacation. Therefore, living in Turkey as a foreigner does not guarantee having days off to celebrate Western holidays like Christmas, unless otherwise stipulated in your contract.
Average monthly salary In Istanbul:
IT manager – $3,242;
Software engineer – $3,024;
Finance manager – $6,660.
What is the minimum salary in Turkey?
President Recep Tayyip Erdogan declared that the minimum wage would increase by 30% to a base of ₺5,550 ($306) as of July 2022. In December, the base minimum salary for 2022 was increased by more than 50% to a base of ₺4,253 – averaging at $236 at the current exchange rate.
Living in Turkey: Best Cities and Sites
Turkey has many cities worth visiting and living in. Each of them has its unique features, which go differently for each city. However, the seven best cities to live in Turkey according to expats are: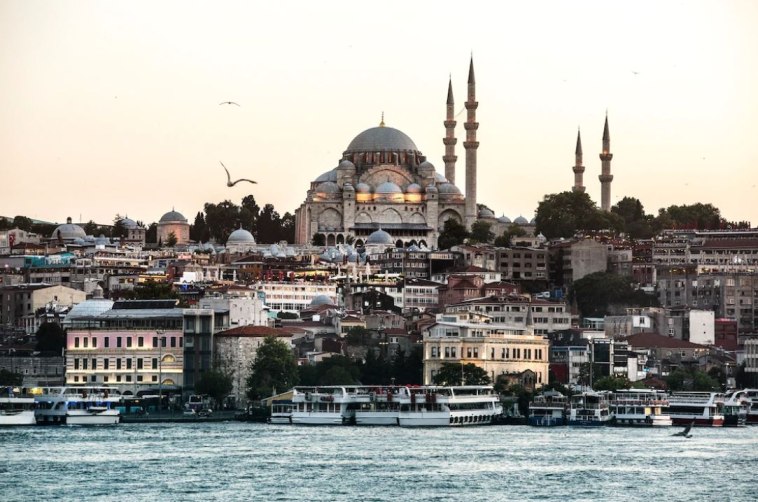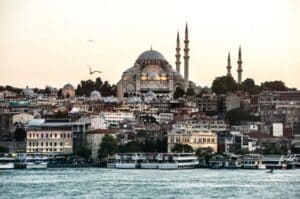 Istanbul – the professional expat's choice.
Antalya – holds tourism-related business opportunities and retirement opportunities.
Bodrum – for high-class living.
Bursa – for anyone looking for a city full of heritage.
Izmir –  a perfect spot for retirement.
Alanya – a fast-growing hotspot.
Marmaris – a sea lover's dream.
What are the best cities to live in Turkey as an expat?
Istanbul
Istanbul continues to be one of the most culturally diverse cities in Europe, boasting a large immigrant population, delicious seafood cuisine, and a vibrant nightlife. Since its establishment in 330 AD, Istanbul, which is situated on the Bosphorus, has operated as a crossroads for two continents and two cultures. Being the largest city in Turkey, it is a remarkable mix of Eastern and Western cultures.
Istanbul, which is home to 15 million people, is a thriving metropolis where visitors can get a true taste of rich culture in Turkey, cuisine, and way of life. It has a few of the 17 UNESCO World Heritage Sites with a mixture of Christian and Muslim historical sites of Byzantine and Ottoman architecture, including Haya Sophia, which is regarded as one of the seven wonders of the world.
Antalya
Antalya offers the ideal combination of a historic center with laid-back seaside resorts for expat seeking an economical beach-lifestyle, and big-city advantages. It is the gateway to Turkey's so-called Turquoise Coast, offering incredible places for retirees from abroad to unwind after migration, including: Kas, Side, Alayna, and many other little islands and coastal villages.
There are many kilometers of gorgeous beaches in Antalya, with Konyaalti and Lara being the most popular. Life in Turkey is more than just relaxing on sandy beaches, however. Kaleici, Antalya's historical district, which was established around 200 BC, takes visitors back in time. The numerous eateries, cafes, and nightlife of the old town coexist with many historical landmarks constructed in the second century.
Izmir
Izmir is a great location to live in for expats with families because of its warm waters and safe white sand beaches. Almost 600 kilometers – nearly 400 miles – of pristine coastline surround Izmir, and more than 60 adjacent beaches have earned Blue Flag certifications for environmental cleanliness and water quality.
The third-largest city in Turkey after Istanbul and the capital Ankara, Izmir is situated on the Aegean Sea coast. Like many Turkish cities, Izmir was established around 3,000 years ago, and today combines tradition and innovation. Well-preserved ancient ruins, including the Bazaar of Smyrna, can be found throughout the city, while the historic port of Ephesus and the Greek ruins of Pergamon are only one, and one and a half hours away, respectively.
Izmir is one of the more westernized cities in Turkey, according to the Turks, which makes the city appropriate for new expats, and enables visitors to gradually become familiar with Turkish traditions, culture, and challenges.
A monthly budget for living in Antalya is $999
You can spend anywhere between $1,000 and $1,500 each month, depending on your lifestyle. Typically, $1,000 per month in living expenses is reserved only for Antalya, but you may find comparable prices in any of the expat cities.
What are the Top 3 Things to See and Do in Turkey
The Hagia Sophia is a masterpiece of Byzantine architecture, and a UNESCO World Heritage Site in the center of Istanbul. As a church constructed by the Roman Emperor Constantine in AD 537, it is now regarded as one of the seven wonders of the world.
This is the biggest church in the entire world. When the Ottomans conquered Constantinople – now Istanbul – in 1453, they turned it into a mosque. It was restored into a mosque in 2020 by Turkish President Erdogan after being established as a museum by the Turkish government in 1935.
The Cotton Castles in Pamukkale
Pamukkale, often known as "Cotton Castle," is a historic thermal spot close to Denizli, Turkey. These snow-covered terraces were created naturally when thermal deposits flowed into aqua pools. As a UNESCO site, Pamukkale offers jaw-dropping scenery, meaning you'll have to cope with a lot of tourists unless you're fortunate enough to visit it on a calm day.
Hot Air Balloon Ride in Cappadocia
The adventure-filled sounds of Cappadocia's fairytale mountains, underground cities, and hot air balloon trips between the mountains of central Turkey make this an experience unlike any other.
A trip in a hot air balloon over Cappadocia is a one-of-a-kind experience that lifts you high into the air to give you an expanded view of the valleys and ruins below. Tourists here enjoy the breathtaking views as they float above the magnificent landscape.
Living in Turkey: Healthcare
According to the World Health Organization, Turkey, which is ranked 70th out of 191 countries, has a universal healthcare system that covers all Turkish people. For comparison, the US is ranked 37th. The standard of medical care varies here. In private Turkish hospitals in major cities like Istanbul, Antalya, and Izmir, English-speaking doctors with US training and international accreditation can provide high-quality care following Western standards.
What is the Cost of Healthcare Coverage in Turkey?
Personal health insurance must be purchased with a temporary residency visa, and there are many well-known foreign health insurance providers in Turkey. In Allianz, AXA, or Mapfre, a 36 to 45-year-old individual with a variety of health insurance plans will need to consider budgeting on average $35, or ₺325 per month. The plan pays all emergency costs up to 100% and 60% of non-emergency medical co-insurance.
To spend less on medical costs, foreigners with a temporary residency visa who have lived in Turkey for more than a year may apply for Turkish health insurance. However, for medical reasons, the majority of foreigners are encouraged to get extra insurance for access to private hospitals.
Can Your Home Country's Health Insurance Cover You?
Foreigners must have health insurance to apply for a work or residence permit in Turkey. You may utilize the insurance program from your nation if it complies with Turkish law.
The Turkish government implemented mutual agreements with the governments of Germany, France, and other nations. The UK does not have such an agreement, so if you pay the necessary premium in your home country, you will also be protected in Turkey. You must get foreigners' health insurance in Turkey if there is no agreement in place in your country.
Living in Turkey: Money and Taxes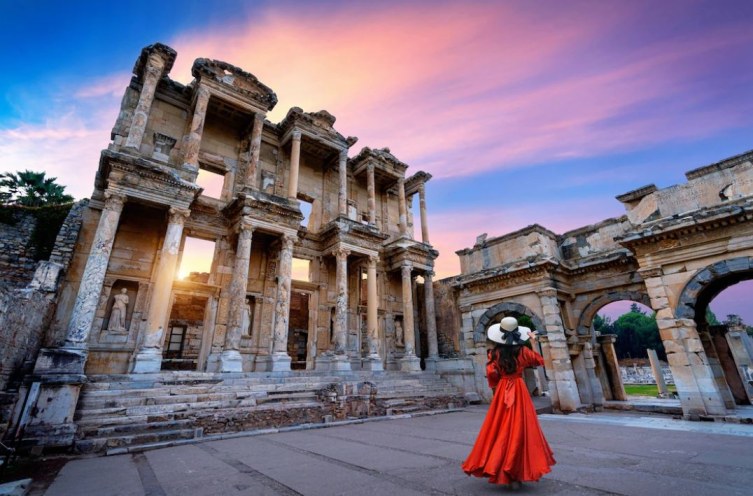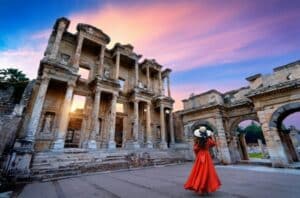 The Turkish Lira is the local currency (₺). As of the current exchange rate, $1 is equivalent to ₺17,97, and €1 is equal to ₺18,38.
Turkey imposes an income tax on all income that ranges from 15% to 35%. Foreign citizens who live in Turkey for more than six months in a year are regarded as taxpayers and must pay income tax on their worldwide earnings. Keep in mind that in case of buying a property in Turkey, you will have to pay Turkey property taxes by receiving a title deed, or TAPU, usually coming at a rate of 4% of the purchase price.
For those who stay in Turkey for six months or more to work for a particular company, operate a particular business, or fulfill a particular requirement of the Turkish Income Tax Law, there are various exceptions. Non-residents are taxed only on income earned within Turkey.
Transferring Money
It's essential to understand how the foreign exchange operates, and how international transfer fees impact daily expenses while living abroad.
Your local purchasing power will be destroyed if you receive your paycheck in US dollars but pay your bills in foreign currencies, especially if your bank charges foreign transaction costs or overseas remittance fees in addition to giving you a poor exchange rate.
The Simplest Banking Solution Found for Those Living Overseas is Wise.com
Receive Money as if You Were Still at Home
The hassle of managing many bank accounts is unnecessary. You can utilize the Wise banking solution to get your rental income.
Transfer Your Money Across Countries
In the US, Europe, UK, and Canada, paying your bills and subscriptions in different currencies becomes simpler using direct debits. With consistently cheap and clear fees, you may send money to more than 70 different countries.
Spend in Local Currency Using a Debit Card
When shifting money, don't be concerned about exchange rates. Use a Wise debit card to always get the greatest currency rate and avoid tricky foreign transaction fees.
Should You Pay Taxes if You Live in Turkey?
If Turkey considers you to be a tax resident, your international income will be subject to taxation. A tax residency is established if your legal abode is in Turkey, you plan to move there, or you spend more than 183 days in a year.
Any revenue made while working in Turkey is taxable if you are a digital nomad. Additionally, you are liable for a 15% combined Social Security tax: short-term disability insurance makes up 9% of the budget; public health insurance makes up 5%, and unemployment makes up 1%.
A double taxation agreement exists between the US and Turkey, as with other countries as well. You might be allowed to deduct the amount of income tax you paid to the US from the amount you owe if you are a tax resident here.
Living in Turkey: Pros and Cons
There are many pros and cons to life in Turkey, as in any other country across the world. Some of which are the following:
Benefits of Living in Turkey
Easy visa application: The attainable possibility of a legitimate stay in Turkey cannot be emphasized enough. The country offers a direct route to residency and Turkish citizenship, unlike the majority of European countries, which have a 90-day guest limit.
Value and cost-effectiveness: Prices in Turkey are shockingly low, and expenses are relatively reasonable when converted to US dollars. In Turkey, you can afford a higher standard of living and a better quality of life than you would in the US on the same salary.
Gorgeous place: Turkey is breathtakingly beautiful, with Byzantine, Romanesque, and Ottoman structures that contrast with archaeological sites and historical monuments. Daily life in Turkey is surreal. Turkey's pristine beaches match those of Greece, Italy, and Croatia and are surrounded by turquoise oceans on three of its coasts.
Disadvantages of Living in Turkey
Religious culture shock: Although Turkey is a secular country, the majority of its citizens are Muslims. The five daily calls to prayer make it sound different, and the culture and language are also different. Living in Turkey as a woman is also unlike it would be when compared to Western cultures. Despite it all, Turkish people are some of the kindest and most helpful people you will ever encounter, meaning you should ignore the media that only emphasizes the bad things about living in Turkey.
Language barrier: Speaking English is fine if you engage with persons who are at least 20 years old or who are primarily tourists. However, interacting with Turkish government authorities or customer service agents can be difficult if you don't know Turkish.
Disregard rules: Turks don't always adhere to rules and procedures to the letter. If you are relocating to Turkey from a western nation, don't be shocked if things don't go as planned.
Frequently Asked Questions
Can you live in Turkey as a foreigner?
Yes, with ease for up to three months. More than three months necessitate a residency permit.
Is Turkey expensive to live in?
Without rent, the anticipated monthly expenses for a single individual are $358 (₺6,415). In comparison to the US, Turkey has a 60.23% cheaper cost of living. The average rent in Turkey is 85.66% less than it is in the US.
Can US citizens live in Turkey?
US residents intending to stay in Turkey for longer than 90 days must get a residence permit after arriving in Turkey, in addition to their work permit and work visa. The website of the Directorate of General of Migration Management (DGMM) has information about residence permits.