Welcome to our guide on buying property in Ireland as an American in 2023. If you've ever wanted to buy a property in Ireland, this article is just for you. We can help you with everything from understanding the Irish property market to choosing the ideal house and financing your purchase. We'll also go through the legal aspects of buying property in Ireland, such as taxes and fees, and provide advice on making an offer and finalizing the sale.
In addition, we will provide information about migrating to Ireland, such as acquiring a visa and finding a place to reside. Thus, whether you're searching for a holiday property or considering making Ireland your permanent home, this article will provide you with all the information you need to make an informed decision.
Why Ireland?
Ireland's rich cultural past, magnificent landscapes, and thriving cities make it appealing to many Americans looking for a change of scenery. On the other hand, buying property in a foreign nation may be complicated and intimidating, especially when understanding local laws and customs. That's why we've put together this guide to assist you in understanding the ins and outs of purchasing property in Ireland as an American.
Ireland's property market has had highs and lows throughout the years, with price changes and shifting government policies influencing the market. Consequently, it's critical to grasp the current situation of the property market and the elements that might affect your purchase.
This guide will provide essential information on every element of buying property in Ireland as an American, whether you are a first-time buyer or a seasoned investor. We'll walk you through the buying process, from choosing the ideal home to arranging the finance and finishing the sale. So let's dive right in and look at what it takes to make your dream of having a home in Ireland a reality!
Can Americans buy property in Ireland?
Americans may purchase real estate in Ireland. There are no limits on foreigners acquiring property in Ireland and no citizenship or residence requirements for buying property in the country. But, as with any overseas property purchase, buyers should be aware of various legal and financial factors, such as taxes and fees, visa restrictions, and differences in property laws between Ireland and the United States.
Getting legal and financial counsel is crucial to ensure that the purchasing process goes well and that you are entirely informed of your rights and duties as a foreign buyer.
Furthermore, it is critical to have a solid understanding of the local property market and the locations you are interested in considering for your purchase. Property costs, for example, might vary significantly based on site, and some places may be more popular with American buyers than others.
While there are significant distinctions and challenges to buying property in Ireland as an American, the procedure is doable and may be a terrific financial opportunity. You can manage the purchase process and enjoy owning your piece of the Emerald Isle with the correct direction and help.
What's the property market like in Ireland?
The Irish housing market has seen substantial changes in recent years. The property market saw a considerable slump during the 2008 economic collapse, with prices decreasing dramatically. Nonetheless, the market has begun to rebound in recent years, and property values have been slowly rising.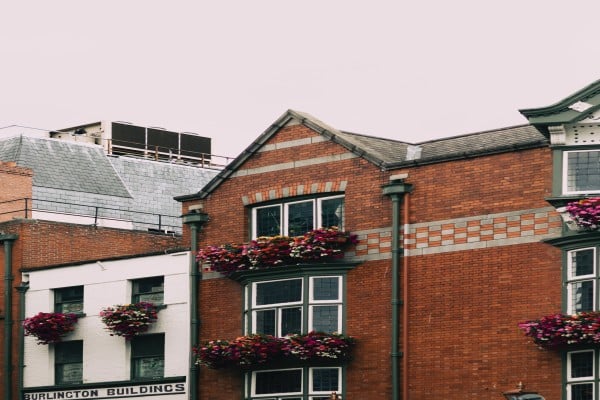 According to the Central Statistical Office of Ireland, the national residential property price index climbed by 8.6 percent in the year 2021. Ireland has continued to see a steady rise in house prices over the last few years. Nonetheless, it is essential to note that property prices vary greatly depending on location, with Dublin and other big cities often seeing higher costs than rural locations.
The Irish housing market is predicted to be steady in 2023, with moderate price rises expected in the future. It's also worth noting that the COVID-19 epidemic has affected the Irish housing market, with some locations seeing slower sales and price drops. With the Irish economy projected to revive in the subsequent years, the housing market is also expected to stabilize and rebound.
Generally, the Irish property market is considered a solid investment option for anyone seeking to acquire real estate in a stable and rising demand. But, like with any investment, it is critical to undertake complete research and obtain expert counsel before making any decisions.
How to buy real estate in Ireland?
If you are an American trying to buy real estate in Ireland, you must first grasp the legal requirements. Legal procedures include hiring a solicitor, acquiring a PPS number (if you want to work or invest in Ireland), arranging finance, paying stamp duty, and registering the property. The legal requirements can be complicated and may differ based on your specific circumstances. 
Getting the assistance of a skilled and experienced solicitor may help ensure that you completely understand your duties and rights as a buyer, as well as make the purchasing process as easy and stress-free as possible. In the sections ahead, let's look at Ireland's property-buying requirements for foreigners.
Your Step-by-Step Guide to Buying Property in Ireland as an American
Research: Take the time to investigate the Irish property market, including property valuations and trends in different locations of the nation. This will allow you to make more informed judgments and avoid overpaying for a home.
Hiring a solicitor: It is strongly advised to employ a solicitor (legal) to assist you with the purchase procedure. An attorney can assist you in navigating the legal processes and ensure all required paperwork is in order.
Choose the best location: Remember your requirements while selecting a spot for your dream home. If you want to work in Ireland, you should seek houses near your workplace. If it is an investment, consider places in a prominent tourist location.
Get a Personal Public Service (PPS) number: A PPS number is a unique identification number the Irish government provides. A PPS number is required if you intend to work or invest in Ireland. Though a PPS number is not mandatory to buy a home in Ireland, it can make the process go more smoothly.
Obtain financing: If you intend to finance your home purchase, you must do it through an Irish bank or lender. You must submit proof of income, assets, and creditworthiness, as well as a deposit of 10-20 percent of the property's buying price.
Pay stamp duty: You must pay stamp duty when purchasing property in Ireland. The amount of tax varies according to the property's purchase price and ranges from 1 percent to 12 percent.
Be careful of taxes: Other than stamp duty, additional taxes and fees may be involved with purchasing property in Ireland. Ensure you are aware of Irish tax regulations and understand your responsibilities as a property owner.
Register the property: After the sale, you must register the property with the Property Registration Authorities (PRA). The PRA is in charge of keeping a public record of all property ownership in Ireland.
Following these procedures and consulting with a skilled solicitor may assure a smooth and successful buying experience as an American while acquiring property in Ireland.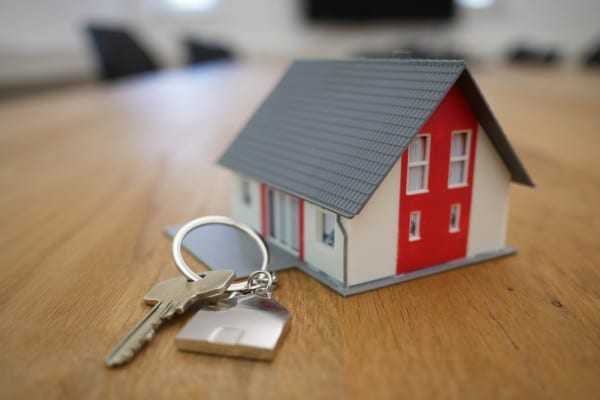 Buying Property in Ireland: Costs, Taxes, and Fees Involved
The average property price in Ireland at the end of the first quarter of 2022 was €295,000. While typical prices vary widely across the nation, this would imply that you'd need an income of about €75,000 ($78,000) – plus a deposit of more than €29,000 ($30,000) – to secure a mortgage for an average house, assuming a traditional mortgage ratio of 3.5 times the wage.
Nonetheless, the average housing price across the country varies greatly. The regional average costs vary greatly, ranging from the cheapest county in Ireland, Longford, at €115,000, to the most expensive country, Wickford, at €355,000 on average.
Consider the following costs when planning your budget for buying property in Ireland. This way, you can prevent any shocks or unnecessary fees later on. 
Working with a financial advisor or mortgage broker to assist you in managing the financial side of buying property in Ireland as an American is also a smart option. The following are some of the taxes and fees you may be required to pay:
Stamp duty: This is a tax on the transfer of property ownership that the buyer must pay. The current rate is 7.5 percent for residential properties worth up to €1 million and 10 percent for houses worth more than €1 million. The rate for non-residential properties is 7.5 percent on the full value.
Legal fees: Hiring a solicitor to manage the legal elements of the property purchase might range from 1 percent to 2 percent of the property value, as sourced from MyHome.ie. 
Survey fees: When purchasing a home, it is critical to hire a surveyor to have a survey performed to discover any potential concerns. A survey can range in price from €500 to €1,500, depending on the sort of study required.
Valuation fees: If you're applying for a mortgage, your lender may want a property valuation, which usually costs between €150 and €250. This information is taken from Bonkers.ie.
Registration fees: When the transaction is completed, you must register the property with the Irish Property Registration Authority. Typically, the registration cost is 1 percent of the property value. 
Property tax: Besides stamp duty, you'll have to pay an annual property tax. The amount of tax you will pay is determined by the value of your property.
In addition to the fees listed above, other expenditures may be considered when purchasing property in Ireland. For example, you may have to pay arrangement costs or mortgage insurance payments if you're getting a mortgage. If you buy the property, you may need to pay for house insurance, electricity bills, and maintenance fees.
Things to Consider When Buying Property in Ireland
There are various crucial elements to consider before purchasing property in Ireland to ensure that you make an educated decision. These are some essential points to remember:
Property types offered: Apartments, townhouses, semi-detached and detached houses, and rural estates are available in Ireland. Considering the property that would best meet your demands and budget is critical.
Property condition: While inspecting homes, carefully evaluate the property's condition, including the roof, windows, heating and plumbing systems, and other critical elements. Assess whether any repairs or improvements are required and budget accordingly.
Location: Evaluate the property's location regarding amenities, transit, schools, and other relevant variables. Consider your desired lifestyle and whether the area is a suitable fit for you.
Legal concerns: Be aware of any legal difficulties related to the property, such as boundary disputes or planning clearances. A solicitor should perform rigorous due diligence checks to detect potential legal challenges.
Risks of buying property in Ireland: Buying a property can be risky and may come up with some unforeseen problems. Unexpected maintenance expenditures, property market variations, and economic condition changes may all impact your ability to sell the home.
Plans for the future: Evaluate your property's future goals. Will you rent or utilize the property as a vacation home? Would you consider retiring there? These elements can influence your decision-making process and assist you in determining if a particular property is a suitable fit for your requirements and ambitions.
Overall, purchasing property in Ireland as an American can be complicated. Still, by considering these aspects and working with experienced specialists, you can make an informed decision and discover the ideal house for your requirements.
Where to Buy Property in Ireland? Best Places to Purchase Real Estate in Ireland
Ireland is a lovely nation with a rich cultural legacy, breathtaking natural scenery, and lively cities. If you're considering purchasing a home in Ireland, you'll have several alternatives based on your budget, lifestyle preferences, and investment goals. Here's a rundown of some of Ireland's most significant areas to buy real estate.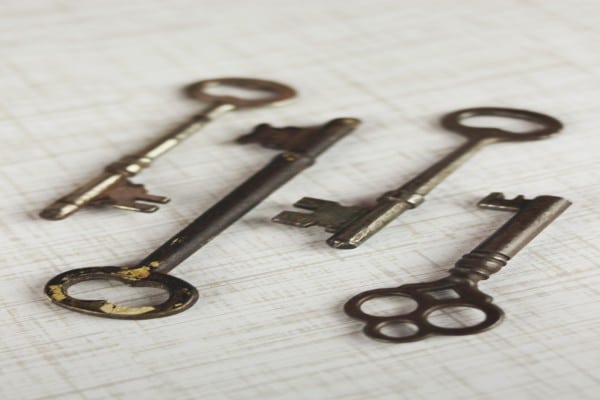 Dublin
Ireland's capital city, Dublin, has a broad assortment of homes, ranging from classic Georgian townhouses to contemporary apartments. The city is well-known for its vibrant cultural scene, which includes a plethora of theatres, music venues, and galleries. It's also a commercial and education center, with numerous significant colleges and global firms headquartered there. Yet, housing costs in Dublin may be costly, so it's critical to analyze your budget and investment goals before you make a purchase.
Cork
Situated on Ireland's southern coast, Cork is noted for its beautiful medieval center, thriving food and beverage industry, and closeness to picturesque coastal landscapes. The city is popular with both residents and expats, and its residences range from Victorian terraced houses to modern-built flats. Property costs in Cork might be lower than in Dublin, making it an appealing alternative for first-time purchasers.
Galway
Galway is a lovely city on Ireland's west coast, famed for its traditional Irish music culture, cultural festivals, and historic sites. The town has a variety of homes ranging from modest cottages to sophisticated townhouses and is a popular location for tourists and those looking for a relaxed lifestyle. Property costs in Galway might be costlier than in other regions of Ireland, but the city provides a one-of-a-kind cultural experience that is difficult to get elsewhere.
Limerick
Limerick, located in Ireland's mid-west area, is a dynamic city with a rich history and a variety of cultural attractions. The town offers various properties, from classic terrace homes to new construct apartments. It is recognized for its low property costs compared to other major Irish cities. Limerick is also a center for industry and innovation, with numerous significant technology businesses headquartered there.
When deciding where to buy property in Ireland, keep your budget, lifestyle preferences, and investment goals in mind. Each of these locations has its own set of benefits and problems, and working with experienced experts, such as a local estate agent and solicitor, can help you make an educated selection and discover the best property for you.
Frequently Asked Questions About Buying Property in Ireland
Can a foreigner buy property in Ireland?
Yes, foreigners can purchase property in Ireland.
Is Ireland a good place to buy a property?
Ireland can be a fantastic destination to acquire real estate, especially in desired areas like Dublin, Cork, Galway, and Limerick. However, property costs can vary significantly based on location and the kind of property, so it is critical to conduct extensive research and speak with professionals before purchasing.
How much money do you need to buy a house in Ireland?
The amount required to buy a house in Ireland varies considerably based on location and property type. While planning for a house purchase, buyers should include additional expenditures such as stamp duty, legal fees, and property taxes.
Can I get residency in Ireland if I buy a house?
Anybody can buy property in Ireland, but owning Irish property does not ensure you the right to live in Ireland.