Situated in the South Pacific Ocean, Vanuatu is a beautiful country comprising around 80 islands. In addition to having breathtaking landscapes, clear blue waters, stunning architecture and rich cultural history, the country also provides great economic opportunities for foreign investors. Thinking of visiting the country during the next holiday season? Look no further. In this blog, we will cover all bases – Vanuatu Tourist Visa, Requirements, Application procedure, and more.
Vanuatu Tourist Visa
Vanuatu tourist visas are granted to tourists who wish to visit Vanuatu for a short period of time. Although the tourist visa is given to citizens from almost all nationalities across the world, there are certain exceptions. For instance, when an applicant doesn't meet all the requirements of the tourist visa, he/she can be denied the Vanuatu Tourist Visa. So make sure to opt for the right kind of visa while planning to visit the island country.
List of countries that can get a visitors visa upon arrival in Vanuatu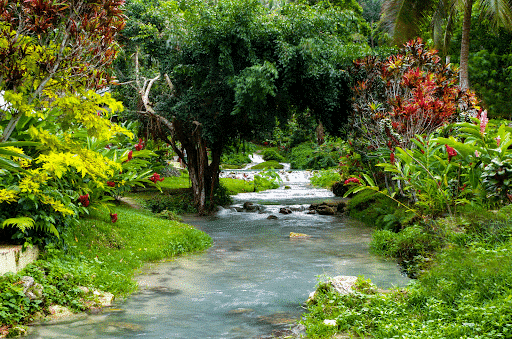 Botswana

 Ghana

 Gambia

 Kenya

 Lesotho

 Malawi

 Morocco

 Mozambique

Namibia

 Nigeria

 Rwanda

 Sierra Leone

 South Africa

Swaziland

 Tanzania

 Uganda

 Zambia

 Zimbabwe

 Argentina

 Antigua and Barbuda

India

 Israel

 Japan

 Kuwait

 Malaysia

 Maldives

 Oman

 Pakistan

 Philippines

 Qatar

 Saudi Arabia

 Seychelles

 Singapore

 South Korea

 Sri Lanka

 Taiwan

 Thailand

 Demark

  Ireland

Italy

 Liechtenstein

 Monaco

Bahamas

Barbados

 Belize

Bermuda

 Canada

 Chile

 Brazil

 Cuba

 Dominica

 Grenada

 Guyana

 Jamaica

 Mauritius

 Mexico

 Peru

 Saint Kitts and Nevis

 Saint Lucia

 Trinidad and Tobago

 Uruguay

 Saint Vincent and the Grenadines

 United States

 Bahrain

 Bangladesh

 Brunei

 China

 Spain

 Sweden

  Switzerland

 Turkey

 UK

 UK Dependencies

Vatican City (Holy City)

All European Union citizens

 Azerbaijan

 Finland

France

 France Dependencies

 Germany

 Greece

 Luxembourg

Tunisia

 United Arab Emirates

 Australia

Cook Islands

 Fiji

 Micronesia

 Kiribati

 Marshall Islands

 Nauru

New Caledonia 

 New Zealand

Niue

Papua New Guinea

Palau

 Samoa

 Solomon Islands

 Tonga

 Tuvalu

 Andorra

Austria

 Belgium

 Cyprus

 Belarus

Bulgaria

Croatia

Czech Republic

Estonia

Hungary

Latvia 

Lithuania

Poland

 Russia

Federation

 San Marino

 Serbia

Slovak Republic

 Slovenia

 Ukraine

Netherlands

 Norway

 Portugal

 Romania
List of countries that need to apply for a Visitors Visa before entering Vanuatu
Angola

Benin

Burundi

Cameroon

Cape Verde

Central African Republic

Chad

Congo

Congo, Democratic Republic

Côte d'ivoire

Djibouti

Equatorial Guinea

Eritrea

Ethiopia

Gabon

Guinea

Liberia

Mali

Mozambique

Niger

Rwanda

Senegal

Somalia

South Sudan

Togo

Iraq

Iran

Bolivia

Colombia

Comoros

Costa Rica

Dominican Republic

Ecuador

El Salvador

Guatemala

Guinea Bissau

Haiti

Honduras

Mauritania

Nicaragua

Panama

Paraguay

Sao Tome and Principe

Surinam

Venezuela

Afghanistan

Algeria

Bahrain

Bhutan

Cambodia

Egypt

Indonesia

Lebanon

Libya

Madagascar

Myanmar

Nepal

Syria

Turkey

Vietnam

Yemen

Albania

Armenia

Bosnia

Herzegovina

Iceland

Georgia

Greenland

Kazakhstan

Kosovo

Kyrgyzstan

Moldova

Monaco

Montenegro

Tajikistan

Turkmenistan

Uzbekistan

Jordan

Laos
 Vanuatu Entry Requirements as per Tourist Visa
The applicant should not be an illegal immigrant.

The applicant should not be declared as unfit by a Minister to enter Vanuatu

The applicant should be able to pass the character test.

The applicant should be in excellent health condition and should not have an infectious disease that can pose a threat to the citizens of Vanuatu.

The applicant should pass the security test.

The applicant should be able to support himself/herself financially during the stay in Vanuatu

The applicant must provide his/her travel itinerary showcasing his/her departure ticket from Vanuatu or an onward ticket to a different destination.

If the applicant is under the age of 18, then he/she needs to provide a written consent from his/her parents or legal guardians
Vanuatu Tourist Visa – Essentials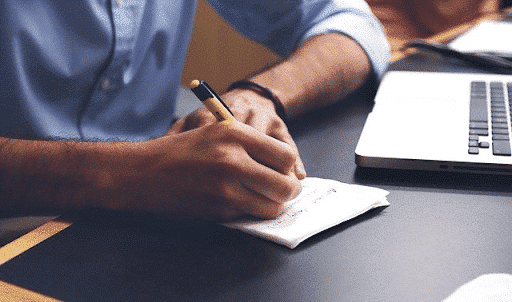 The applicant should be located outside Vanuatu

The applicant should complete and sign the Visitor Application Form

The applicant needs to pay the visa application charge – 5,000 VT or 4.38 USD

The applicant should need to provide a certified copy of his/her valid passport

The applicant should be able to show his/her return ticket from Vanuatu or an onward ticket.

The applicant should be able to show proof of sufficient funds during his/her stay in Vanuatu.

The applicant should be able to showcase a genuine reason for departure from Vanuatu within a time period of 120 days. For this reason, an applicant can provide the following




-A letter from your current employer approving your leave




– Itinerary – booking reservations with a trusted tourism facility




-Proof of departure from Vanuatu – Return ticket




Applicants must note that all supporting documents should be translated into one of the following languages –

English, French or Bislama

Applicants under the age of 18 must have consent from parents or legal guardians for traveling to Vanuatu. The Principal immigration officer from the Immigration department also needs to be satisfied with the consent letter provided.

Solo applicants under the age of 18 not traveling as part of an organized tour also need to show an undertaking from a Vanuatu citizen / Vanuatu visa holder during the applicant's stay period that states that he/she will be responsible for food, accommodation and welfare of the applicant during the stay period.
For additional information on visa application forms online, check out this website.
Traveling to Vanuatu – Benefits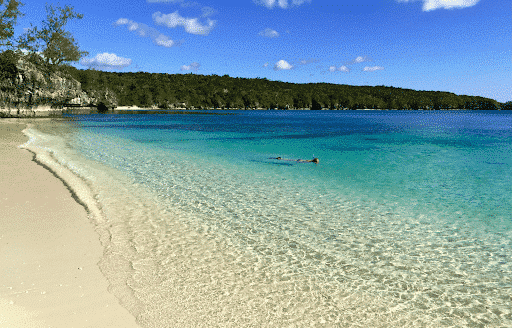 Vanuatu offers a tropical climate and a great beach lifestyle

Vanuatu has a welcoming population

The country has a thriving economy and attractive real estate projects

World-class healthcare and education facilities
Check out our article: Vanuatu Real Estate Market – A Complete Guide.
Frequently Asked Questions
Is there a Vanuatu visa free countries list?
If you are Vanuatu passport holder, then you can access these countries without a visa –
Abkhazia, Antigua and Barbuda, Andorra, Anguilla, Austria, Azerbaijan, Bahamas, Barbados, Bangladesh, Belarus, Belgium, Belize, Bermuda, Bolivia, Botswana, British Virgin Islands, Burundi, Cambodia, Cape Verde, Cayman Islands, Columbia, Cook Islands, Comoros, Costa Rica, Czech Republic, Denmark, Djibouti, Dominica, Dominican Republic, Ecuador, El Salvador, Eritrea, Estonia, Federated States of Micronesia, Fiji Island, Finland, France, Gambia, Georgia, Germany, Ghana, Gibraltar, Greece, Grenada, Guatemala, Haiti, Honduras, Hong Kong, Hungary, Iceland, Iran, Iraq, Ireland, Italy, Jamaica, Jordan, Kenya, Kiribati, Kosovo, Kuwait, Laos, Latvia, Lebanon, Lesotho, Liberia, Lithuania, Luxembourg, Macau, Madagascar, Malawi, Malaysia, Maldives, Mali, Malta, Marshall Islands, Mauritius, Micronesia, Montserrat, Mozambique, Nauru, Netherlands, Nicaragua, Niue, Norway, Palau, Papua New Guinea, Peru, Philippines, Pitcairn Island, Poland, Portugal, Saint Helena, Saint Kitts & Nevis, Saint Lucia, Saint Vincent and Grenadines, Samoa, Seychelles, Singapore, Slovak Republic, Slovenia, Solomon Islands, South Korea, South Ossetia, Spain, Sweden, Switzerland, Tanzania, Timor and Leste, Togo, Tokelau, Tonga, Trinidad and Tobago, Turks and Caicos Islands, Tuvalu, Uganda, United Kingdom Including Guernsey, Isle of Man and Jersey, Zambia and Zimbabwe.
How to get visa for Vanuatu ?
If you are traveling to Vanuatu and your intended stay is for a short period to time, you can apply for a Vanuatu Tourist Visa. You can check out the visa application forms here. But if you are planning to go to Vanuatu for your business obligations, you should then apply for a business visa.
Is Vanuatu open for tourism?
Yes, Vanuatu is open for tourists. After the Covid-19 pandemic restrictions, the country opened its borders for tourists in July 2022. From September 2022 there are no more Covid restrictions to tourists. 
How to get Vanuatu citizenship?
You can get Vanuatu citizenship through the Vanuatu Citizenship by Investment Program. If you are a single applicant, you need to make an economic investment of $130,000 for Vanuatu citizenship.