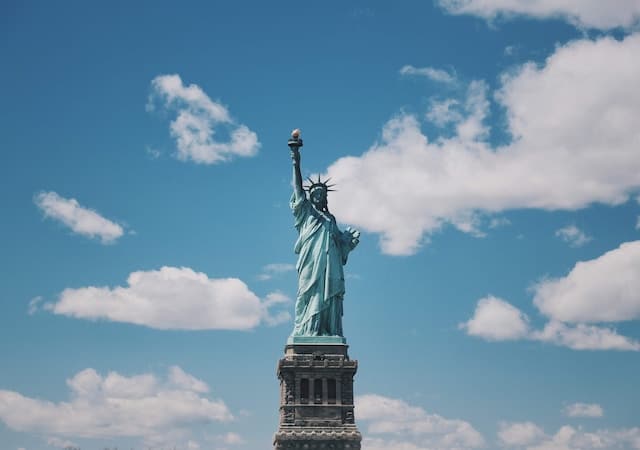 When it comes to personal finance decisions, choosing a bank account that can keep your money safe should be a priority, so you may be wondering what the safest banks in the United States are.
The threat of a financial crisis and bank failures are causes for concern, and banks in the United States are not as safe as you might suppose, as evidenced by the failures of both Signature Bank and Silicon Valley Bank in March 2023 and First Republic Bank in May 2023. With such turbulence and uncertainty, it is critical that you make an informed decision when choosing which institution to open a bank account with.
In this article, we will explore which factors to look out for when determining how safe a bank is, as well as investigate what are the safest banks in the United States, in order to help you choose the right bank.
What is a safe bank?
When it comes to choosing a secure bank that you can trust to keep your money safe, there are several key criteria that you should keep in mind, which we will examine in this section.
Is it an FDIC insured bank?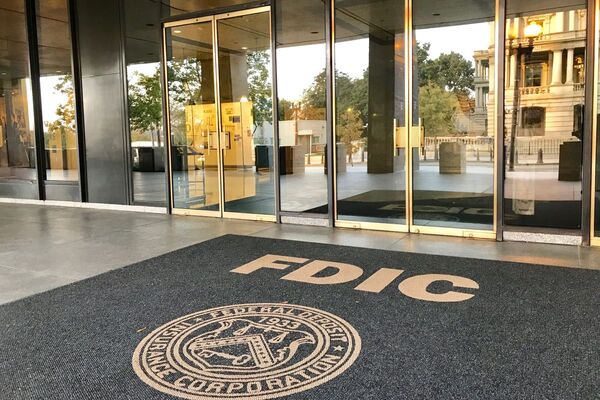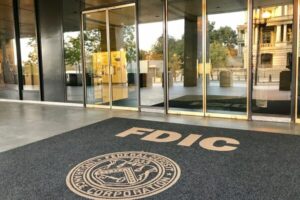 The US government agency, the Federal Deposit Insurance Corporation (FDIC), protects you against the loss of your insured deposits if an FDIC insured financial institution, such as a bank or a savings association, fails.
FDIC insurance covers up to $250,000 in individual deposit accounts and up to $250,000 for a person's share of joint accounts. With every bank failure since 2000, the FDIC has paid bank accounts quickly and provided them with a new account at a secure bank. If your bank is FDIC-insured, all of your money, whether its online savings or money market accounts, will be protected.
Most banks in the US have FDIC insurance, but some do not, so it is important to check. If you intend to put more than $250,000 into American banks, then you will need to open accounts with multiple banks in order to guarantee that all of your money is protected.
Size
The size of a bank can have a significant impact on its safety. Large banks tend to be among the safest banks because a national bank is likely to be much safer than a local bank because it will have more experience in dealing with various challenges.
Also, in the case of a market collapse, a larger bank is more likely to receive federal government funding than other banks. This was exemplified in 2008, when the US Treasury provided vast sums of money (about $10 billion each) to large banks, including Wells Fargo, JPMorgan Chase, Morgan Stanley, Goldman Sachs, Citigroup, and Bank of America.
Additionally, a major factor in determining the safety of a bank is asset size because a bank with larger assets will typically have a better chance of recovering from losses on defaulted loans than a bank with smaller assets.
Reputation
It can also be advisable to check what a bank's customers have to say about the bank and try to get a better understanding of its reputation. This could include researching what customers say about how responsive the bank is to customer queries and concerns. Review sites such as the Trustpilot and the Better Business Bureau can be useful resources in this process.
What security features does the bank have?
When trying to choose where to set up an account, it is also prudent to investigate what kind of services various banks offer. Safe banks will typically use security features such as data encryption debit card blocking, voice verification, and two-factor authentication, and you can often use a bank mobile app to alert your bank of any suspicious activity related to your account, providing convenience and ease of use.
What are the safest banks to put your money in?
| | |
| --- | --- |
| | In the most recent annual review by financial magazine Global Finance, published in November 2022, which ranks the world's 500 largest banks by asset size, with its list calculated based on long-term foreign currency ratings, the highest-ranking bank was AgriBank. Holding assets of approximately $142 billion, Agribank is the second largest of four banks in the Farm Credit System. Unless you are involved in the agricultural industry, though, this bank is not suitable for you, as it only acts as a wholesale lender. |
| | Ranking second in the Global Finance list is US Bank, which has assets of $670 billion and several other strengths in terms of safety. For example, its savings and money market accounts have FDIC insurance, it uses data encryption, and its online banking service and the bank's helpline means that suspicious activity or a lost or stolen card can be reported immediately. A minor point to note is that the bank does charge a small monthly service fee for a checking account. |
| | CoBank, another agricultural credit bank that is a member of the farm credit system, is third on the Global Finance list, holding assets of $145 billion. As a farm credit bank, it provides loans to farmers and people in the agricultural business. The bank enables its customers to transfer money internationally via wire transfer, and you can report fraud by phone. |
| | AgFirst Bank, also a member farm credit bank, has $43 billion in assets and ranks fourth. Its online banking system allows you to manage loans using your computer or smart device. |
| | Ranking fifth in Global Finance's list of safest banks in the US is Farm Credit Bank of Texas, another wholesale lender in the agricultural business industry, and it provides services to large agricultural businesses. Its total assets are worth $36.9 billion. |
What are some other secure banks in the US?
JPMorgan Chase, commonly known as Chase, has a history of 200 years and had assets of more than $3.7 trillion in 2022. Additionally, it was among the banks supported to a sum of more than $10 billion in 2008 by the federal government.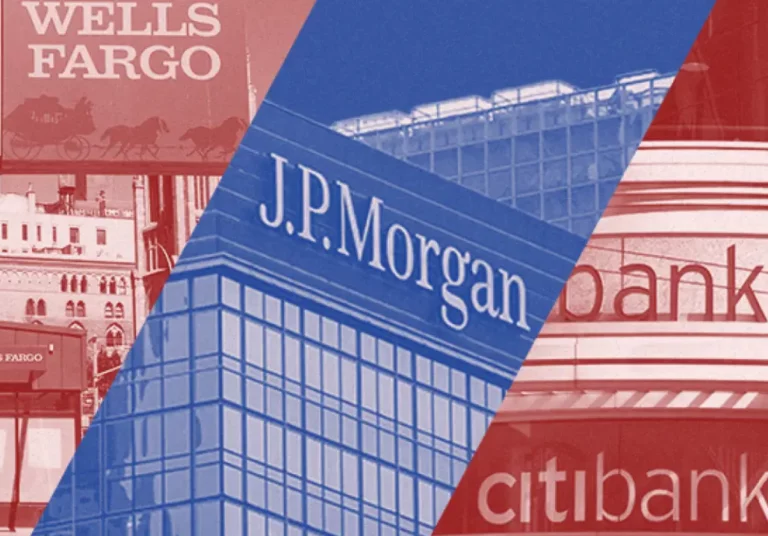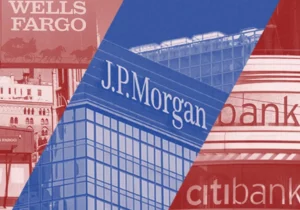 Citibank, the consumer-facing arm of financial services corporation Citigroup, provides customers with options such as a standard savings account, checking accounts, high-yield savings accounts, credit cards, and Certificates of Deposit (CDs). As of 2022, the bank had almost $2.4 trillion in assets. In terms of security protocols, the bank provides data encryption, two-factor authentication, alerts for account monitoring, the ability to disable your card, and liability protection.
MT&T Bank Corporation offers similar security features to Citibank's and has other factors that highlight its status as one of the safest banks in the US. For example, it was one of only two banks that did not lower its dividends in 2007-2008, and it has been profitable in every quarter since 1976.
PNC Financial Services also has a number of indicators that it is one of the safest banks in the country. For example, it had $559 billion in assets in 2022; it also has a long history and various security features.
Wells Fargo is among the largest banks in the US, with assets worth more than $1.7 trillion. It offers bank accounts for small businesses and individual consumers, providing them with credit cards, home loans, auto loans, personal loans, and investment and wealth management services.
Are credit unions safer than banks?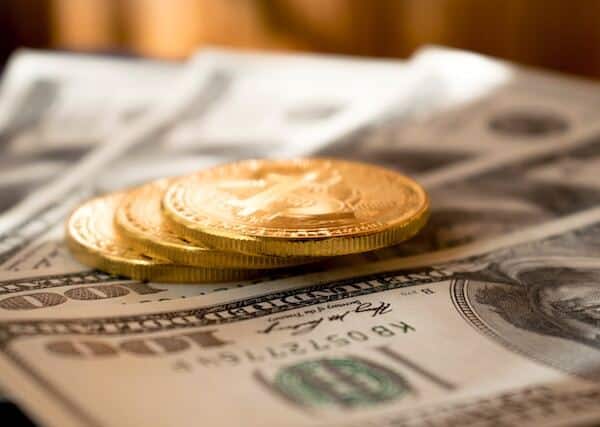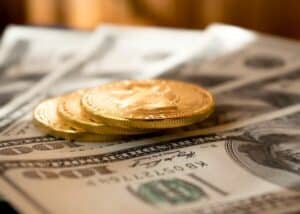 A credit union is a cooperative financial institution that offers its members savings accounts, loan services, and a variety of other financial services. In this section, we will explore whether credit unions are safer than banks when it comes to storing your savings.
Like bank deposits, deposits in credit unions are also federally insured (by the National Credit Union Administration rather than the FDIC). Like FDIC insurance, this protection from the NCUA is also valid for deposits up to $250,000, giving credit unions similar security measures to those of banks.
In the event of a banking collapse, credit unions can also fail, but this is less common than bank failures. In 2023, four US banks have failed, while two credit unions have failed this year.
A key advantage of credit unions lies in their conservative investment practices, as they are generally less inclined to pursue riskier investment strategies than traditional banks, prioritizing the financial security of their members. This is because their objective is to serve small businesses and individuals rather than major investors.
Meanwhile, a potential drawback of storing money in a credit union is that they are typically localized, which means that it can be harder to transfer money internationally than it would be if you stored your money in a bank.
Summary
In a world in which financial stability is crucial, safeguarding your hard-earned money is paramount. Recent bank failures emphasize the need for careful choices in entrusting your finances. To ensure peace of mind and financial security, several factors must be considered when selecting a bank.
Firstly, confirm FDIC protection. The FDIC guarantees up to $250,000 in individual deposit accounts that it insures, encompassing various account types, such as online savings and money market accounts. Ensuring your chosen institution is FDIC-insured is the initial step in securing your financial future.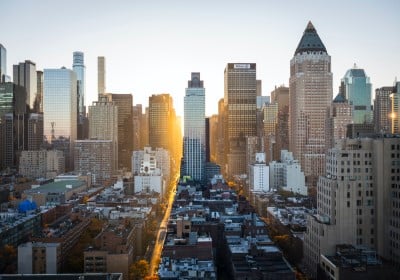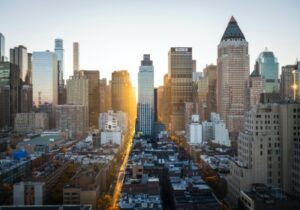 Bank size matters. Larger national banks demonstrate better resilience during market collapses and economic downturns. They are more likely to receive federal support during crises, enhancing their stability. A bank's asset size also affects its ability to absorb losses, making larger institutions more robust during turbulent times.
Reputation is also worth investigating. Customer feedback on platforms like Trustpilot and the Better Business Bureau offers insights into a bank's reliability and responsiveness, helping you gauge its trustworthiness.
Security features are pivotal. Banks with robust security protocols, including debit card blocking, two-factor authentication, and mobile app fraud reporting, should be preferred choices for security-conscious individuals.
Among the safest US banks, according to Global Finance's November 2022 rankings, are AgriBank, US Bank, CoBank, AgFirst Bank, and Farm Credit Bank of Texas, primarily for those in the agricultural sector. For individual customers, traditional banks like JPMorgan Chase, Citibank, MT&T Bank Corporation, PNC Financial Services, and Wells Fargo also offer substantial assets and comprehensive security measures, contributing to their reputation as secure financial institutions.
Securing your financial future demands careful consideration of your chosen bank's safety. Assessing factors like insurance, size, reputation, and security features helps you make an informed decision aligning with your financial goals and asset protection. Choose wisely for the peace of mind that accompanies financial security.
How Can Global Citizen Solutions Help You?
Global Citizen Solutions is a boutique migration consultancy firm with years of experience delivering bespoke residence and citizenship by investment solutions for international families. With offices worldwide and an experienced, hands-on team, we have helped hundreds of clients worldwide acquire citizenship, residence visas, or homes while diversifying their portfolios with robust investments. 
We guide you from start to finish, taking you beyond your citizenship or residency by investment application.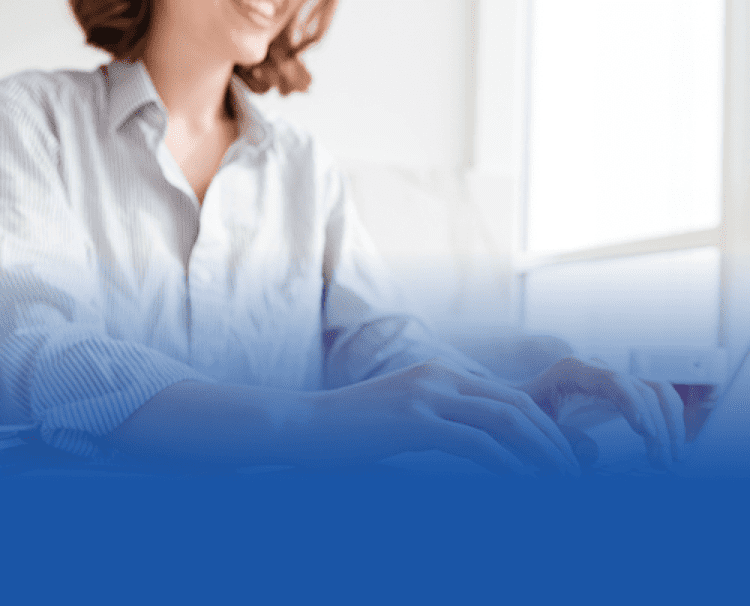 Frequently Asked Questions about Bank Safety in the US
How important is it that my bank is protected by the Federal Deposit Insurance Corporation?
If you are looking for a new bank to put your money into, there are several factors that you should consider before you open your new bank account. Crucially, check whether the bank has FDIC insurance, as this is one feature that all safe banks have in common.
Putting your money in FDIC insured banks means that your money is protected by the federal government for up to $250,000 if the bank fails. This is particularly important because the FDIC has reported four worldwide bank failures this year, including the second, third, and fourth-largest bank failures in US history.
Additionally, every safe bank provides security features such as data encryption. Several banks also offer a fraud reporting function with their online banking platforms.
Similarly, for credit unions, you should check that they are insured by the National Credit Union Administration.
Are there any banks that are not FDIC insured?
According to the FDIC website, there were more than 4,500 FDIC insured banks by September 2023, which marks a substantial decline from the year 2000, when there were approximately 9,800. Whichever financial institution you choose, whether it is a credit union or a bank, make sure it is insured by the FDIC or NCUA.
What else should I look for when setting up a bank account?
When trying to decide between bank accounts, as well as safety and security, it is worth investigating other factors like whether the checking account and standard savings account options they offer are suitable for your needs. It is also prudent to examine their overdraft fees, overdraft protection policies, personal loans options, and other services the bank offers depending on your personal circumstances and needs.
What makes national banks safer than local banks?
National banks in the US tend to be more secure than local banks because they are more likely to receive support from the US from the US government. Additionally, as they have more customers, they have more experience in preventing and dealing with
Is an online bank safer than a brick-and-mortar bank?
The safety of purely online banks versus brick-and-mortar banks depends on several factors. Both types can be secure if they are FDIC insured. However, brick-and-mortar banks may offer a sense of familiarity and in-person customer service. Online banks often invest heavily in cybersecurity, offering advanced features and lower fees. Ultimately, safety is less about the bank type and more about its regulatory backing and security protocols.
What security features do the safest banks use?
A safe bank will provide security features such as data encryption, multi-factor authentication, and methods that enable you to easily report fraud.
How can I mitigate risks in the event of a financial crisis?
When selecting the best bank to safeguard your savings, diversification is paramount. Spread your savings across multiple banks, each within the FDIC-insured limit of $250,000, to reduce concentration risk. By doing so, you ensure that even if one bank encounters difficulties, your overall savings remain protected.
Additionally, consider diversifying across different types of accounts, such as savings, checking, and Certificates of Deposit (CDs), to balance liquidity and growth potential. Diversifying your holdings across institutions and account types enhances your financial resilience and shields your savings from the full impact of a potential crisis.
How safe is a high-yield savings account?
Like many other bank accounts, high-yield savings accounts are often covered by FDIC insurance for up to $250,000.
Will my money be insured in a credit union?
Yes, savings in a credit union are often insured, but the insurance is provided by the National Credit Union Administration (NCUA), not the FDIC. Similar to FDIC insurance, the NCUA insurance typically covers up to $250,000 per depositor, ensuring that your savings in a credit union are protected against losses in the event of financial instability or a credit union failure.
What banks are most at risk right now?
While the FDIC maintains a list of troubled banks, the information from this list cannot be shared publicly as it would increase the risk of a run on the banks included in the list. To give yourself the best chance of finding a bank that is not at risk, do due diligence into its security protocols, reputation, and deposit protection.
Can a non-US citizen open a bank account in the US?
Yes, non-US citizens can open bank accounts in the US, however, the documentation that they need to provide is more extensive than for a citizen, and they usually have to visit a branch in person. To get an indication of the requirements, contact the bank you are interested in.