Introduction
Living in Portugal has many advantages, and it's considered one of the best countries for expats to live in. What else can you expect from a country that is blessed with more than 300 days of sunshine a year, welcoming locals, and a relaxed lifestyle, not forgetting the relatively low cost of living? Yes, there are many advantages to living in Portugal.
At the same time, there are some disadvantages of living in Portugal too, as there are with any country. You will probably need to learn the Portuguese language, have some cash in your pocket if you head to some local restaurants or bars, and adapt to the unheated Portuguese house structure. 
In this article, we'll provide you with everything you need to know about the pros and cons of living in Portugal.
Advantages of living in Portugal (Pros)
If you're considering living in Portugal, you should know that the country offers many advantages like the warm climate, beautiful beaches on the Atlantic Ocean, an affordable cost of living compared to other European countries, a very high-quality education and healthcare system, and attractive tax benefits for expats, if structured correctly. Here, we'll get you up to speed on some of the benefits of living in Portugal. 
1- Warm climate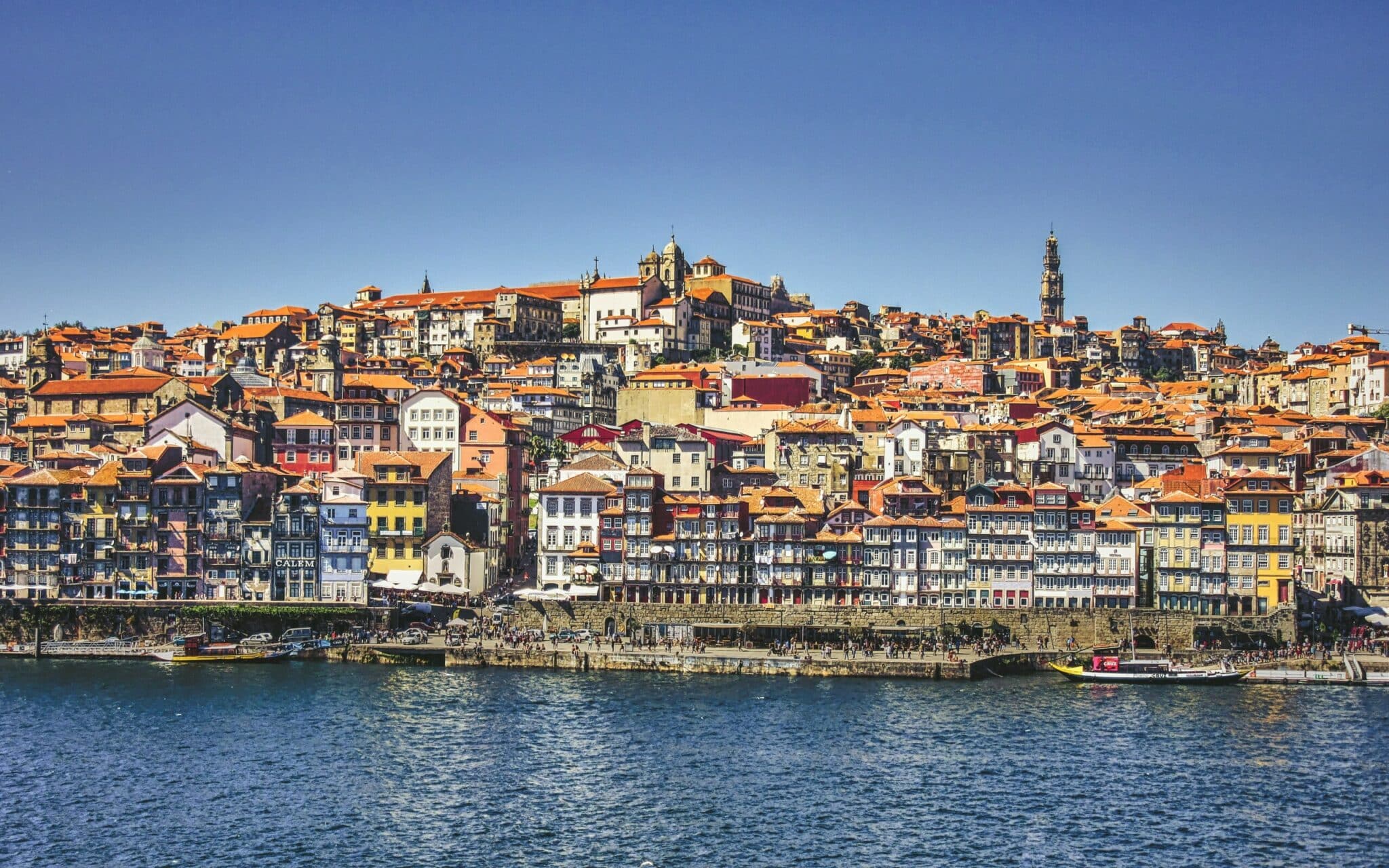 If you're a nature lover and are constantly dreaming of living in a place full of sunlight and warm weather, well, Portugal is your destination. For example, Lisbon averages ten hours of sunlight during wintertime, which is an absolute blast compared to the Northern European nations. 
Therefore, it is by no means an exaggeration to state that Portugal is an oasis for expats seeking sunshine, warmth, and a mild climate. The climate in Portugal will vary depending on where you settle. The more you head south, the warmer it gets. While the north can be cold, particularly in the winter months, in general, you'll find that Portuguese winters are mild, and the summers sunny and warm.
2- Affordable cost of living 
The cost of living in Portugal is much lower than in many countries, such as the UK, Ireland, Scotland, France, Germany, and neighboring Spain. Hence, Portugal is one of the most affordable countries in Western Europe, especially for expats and digital nomads.
You may check this ultimate guide about working remotely in Portugal.
The affordable cost of living in Portugal is a very attractive aspect of living in the country. To give you an idea: the cost of living in the US is approximately 42% more expensive than the cost of living in Portugal.
It is also worth mentioning that top-quality real estate properties, restaurants, groceries, and commodities are available in Portugal at affordable prices. 
Look at the following table to become more familiar with the price average in Portugal.
| | |
| --- | --- |
| Expenditure | Average cost |
| Dinner for two people in a good restaurant | €30 |
| Cappuccino | €1,30-2 |
| Loaf of bread | €1,09 |
| A dozen eggs | €2,19 |
| 1KG of local cheese | €7.12 |
| 1L of Milk | €0,69 |
| 1KG of apples | €1,52 |
| 1L of Petrol | €1,52 |
| Unlimited Internet Bill | €35 |
| Electricity bill | €50 |
| Water Bill | €20 |
| 1-month fitness club membership | €35 |
*Numbers are estimated and can differ from one city to another.
Check out some extra information on the cost of living in Portugal.
3- Safety and low crime rate
According to the World Population Review in 2022, Portugal ranked 3rd among the safest countries in the world, and the 4th in the global ranking for the most peaceful countries in the whole world, according to the Global Peace Index
The crime rate in Portugal is very low compared to other European countries, and you will see this for yourself when you live in Portugal. The Portuguese people are very friendly and treat the guests with warmth and kindness. Even if you need help and you cannot speak Portuguese, you will always find someone who will try to communicate with you in English and direct you. 
Also, the fact that the Portuguese people are exposed to the sunlight most of the day might be one of the reasons why they are, in general, very welcoming, with a good appreciation for life, and usually with a smile on their face.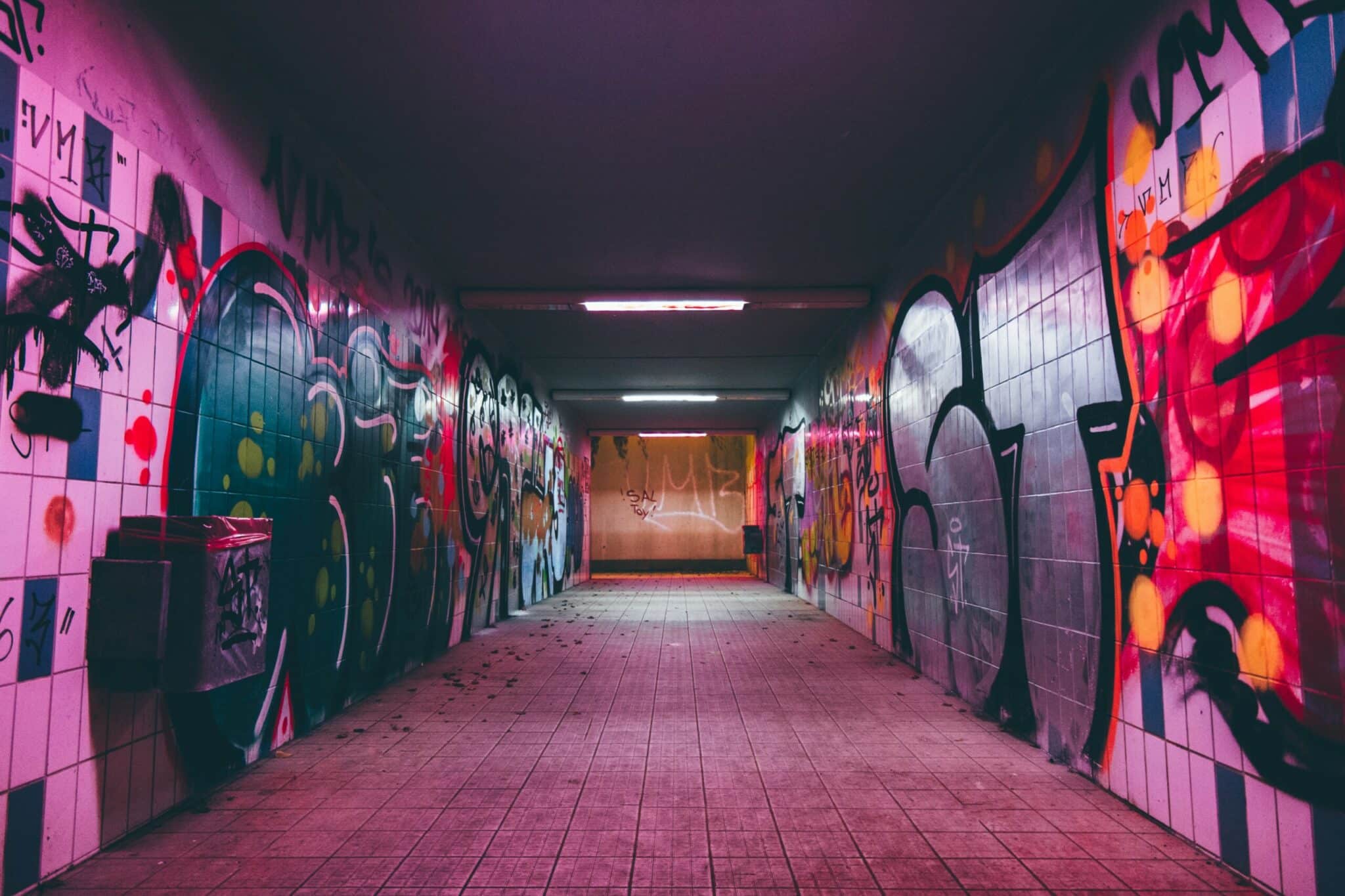 4- Outstanding diversity
With 1800 km of coastline, Portugal offers incredible diversity to its inhabitants. Depending on the region you pick, you'll find a variety of landscapes and lifestyles.
If you're looking to escape the summer heat and crowds, head to the Northern part of Portugal, where the weather is cool and tranquility abounds. Famous for its numerous national parks and winter ski slopes, the Northern part of Portugal is perfect for sporty nature lovers.
If you are craving city life, the very multicultural and dynamic cities of Porto and Lisbon are where you should stay. These major European hubs are filled with co-working spaces, businesses, cultural activities, restaurants, bars, and discos. There will not be a day when you'll be bored over here.
If you are seeking to live in the countryside surrounded by peace and quiet, then you should go to Central Portugal. Over here you'll find that the lifestyle is very relaxed and slow-paced, and the cost of living is cheaper than in other parts of the country. It's also the ideal place to live if you enjoy very hot weather.
The South of Portugal is the ultimate place to be if you enjoy sun-drenched beaches, stunning landscapes, and a relaxed way of life. Indeed, many expats have fallen in love with the Algarve, including many celebrities.
5- Quality of Education
Portugal offers families the benefit of an excellent education system, and there are a variety of choices for schools and universities in Portugal. The education system in Portugal is well-known for its high quality and the Portuguese universities are internationally recognized, with many international students choosing to study in Portugal. As Portugal is a member of the European Union (EU), it is also easy for graduates to work in any EU country. 
Read more about the education system in Portugal.
Portugal offers free education for its citizen, while the legal residents, including Golden Visa residents, can enroll their children in Portuguese schools too.
The higher education system in Portugal applies the standards of the European Bologna System, and it's considered of the most affordable higher education systems in the European Union. University courses are taught in both Portuguese and English languages in most universities. Read more about the universities in Portugal.
6- Quality of medicine
According to the Global Health Expenditure 2022, Portugal spends about 9.53% of its GDP on annum healthcare.
Public hospitals in Portugal offer free medical care, for both citizens and residents of the country. Private clinics, however, offer medical care with fees, where you will get an appointment faster than the public ones, and very high-quality services. 
You will also find different health insurance policies in Portugal that offer different packages for different prices, and most of them cover a good part of the full cost of the treatment.
Some private clinics also offer telephone consultations, which can be helpful and life-saving in some serious cases.
7- Attractive tax system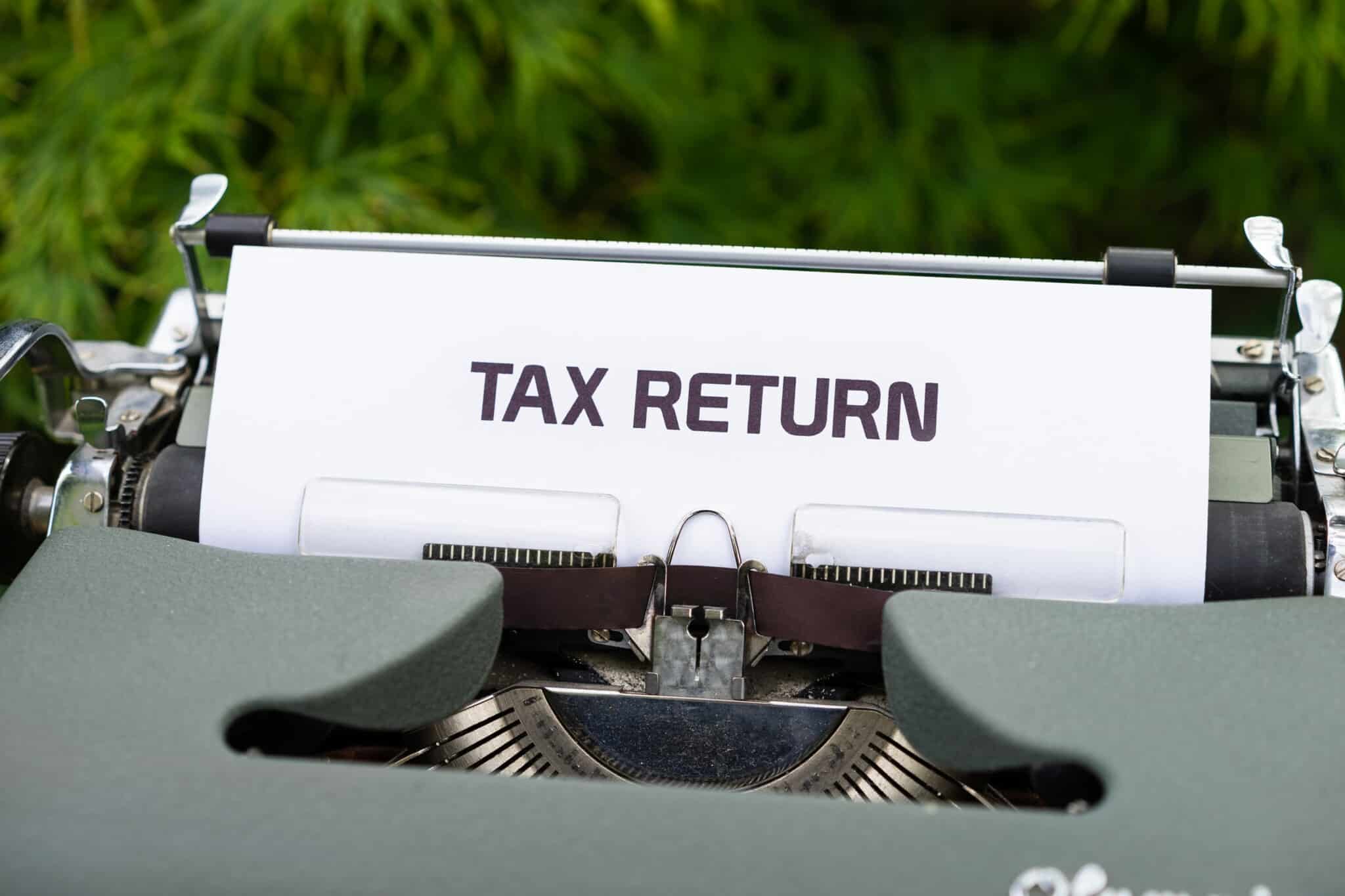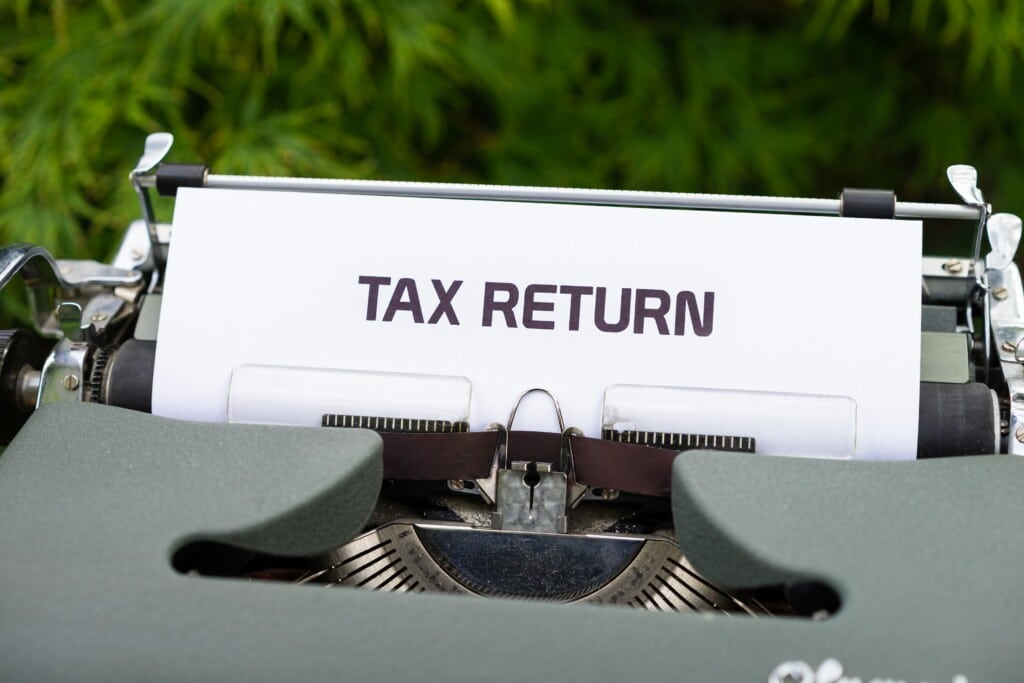 Portugal's tax policy makes the country a very desirable destination for expats, attracting investors, self-employed professionals, and many others. 
If you're an expat living in Portugal, after 183 days of your residency you can take advantage of the Non-Habitual Residency (NHR) tax system in Portugal.
The Portugal NHR tax regime (non-habitual resident) offers many tax benefits to its recipients such as a special personal income tax treatment over a 10-year period; tax exemption on almost all foreign source income; a 20% flat rate for certain Portuguese source incomes (from specific professions and from self-employment) — as opposed to normal Portuguese income tax rates of up to 48%; tax exemption for gifts or inheritance to direct family members, no wealth tax, and free remittance of funds to Portugal.
8- The English language
Although the official language in Portugal is the Portuguese language, you will always find someone who speaks English everywhere you go. Especially in tourist places and hospitals. According to the new EF English Proficiency Index (EF EPI), which takes into account 100 countries and regions around the world, Portugal has the seventh-highest English proficiency among non-native speakers in the world.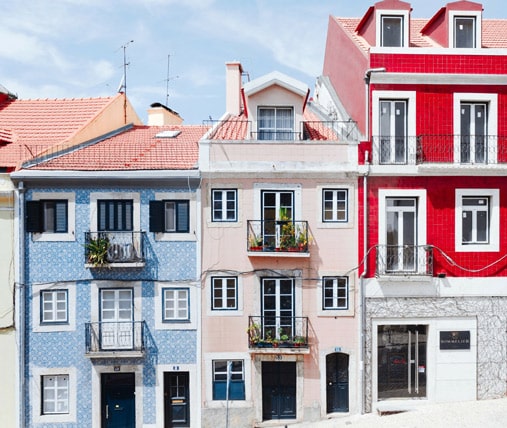 9- The real estate market is booming

When looking to move to a new country, one of the crucial questions you have to ask yourself is "Can I acquire property as a foreigner?". In Portugal, the answer is a resonating "yes".
With a booming and affordable real estate market, Portugal has many attractive properties on offer. Whether you are looking to purchase a brand-new apartment in Lisbon, renovate an old barn in the countryside, or buy a villa by the beach, there are plenty of options available to accommodate your needs and at very stable prices with little market fluctuations.
For further information read our guide on how to buy property in Portugal.
10- Several immigration schemes offer residency in Portugal
Portugal has built a reputation for welcoming expats with open arms, as evidenced by its numerous immigration schemes.  
The immigration procedures are relatively straightforward, making moving to Portugal and obtaining a residency visa a hassle-free experience. The most famous immigration options for expats seeking to live in Portugal are the Portugal Golden Visa program and the D7 visa. 
Disadvantages of living in Portugal (Cons)
Just like anywhere in the world, there are pros and cons to any country. With the pros mentioned above, living in Portugal has its own disadvantages as well. Some people living in Portugal complain about at least one of the following points. 
1- You need to learn Portuguese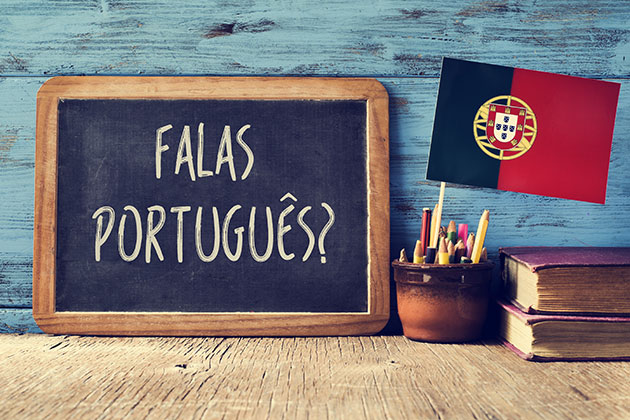 If you're an expat living in Portugal, and you can't speak the Portuguese language, you will find your way with your English in the streets and the tourist places, but in governmental offices Portuguese is generally spoken. 
Most of the people in governmental offices mainly speak only Portuguese and are not familiar with the English language, and this makes it a little bit hard for you to get your things done if you don't have someone with you who speaks Portuguese.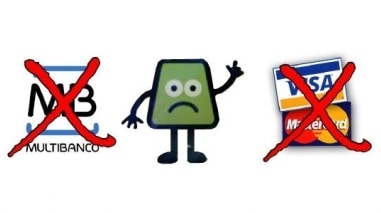 2- Always have some cash in your pocket
Yes, we're in 2022, and some places in Portugal are still not using the banks' cards for payment.
In Portugal, bank cards are issued in the Multibanco system, while Visa and MasterCard are not accepted everywhere. There is also the "MB way" option where you can pay with your phone number, which is super convenient and was pioneering when it was first introduced.  You will need to check if the place you're going to is using cash only or bank cards as well.  Most of the places use a sign on the door indicating that payment is only in cash, or you may notice one of these two sentences "Não temos Multibanco" – "Multibanco fora de serviço". 
3- Labor market
As compared to the other European countries, Portuguese salaries are considerably lower.
The truth is, there are an increasing number of international companies moving to Portugal, especially in the main cities like Lisbon and Porto, and offering many job opportunities. Check out our Global Citizen Solution careers page. 
4- Bureaucracy and life pace
Bureaucracy is one of the main concerns for foreigners and Portuguese people themselves. Everyone agrees that one of the biggest cons of living in Portugal is the bureaucracy. Most things in Portugal can take quite a bit of time and paperwork is also pretty slow.

It may take months to apply for a driving license or get it issued. And even the process of making an appointment before going to the office itself takes time. 
So, if you're moving to Portugal soon, keep in mind that the life pace in Portugal is quite relaxed, which can be both a good thing or a bad thing, so be prepared. The country's culture includes taking lunchtime off, and almost all the shops are closed on Sunday.
5- Cold and non-isolated houses
In Portugal, don't expect to find a radiator in your house like in some European countries in the winter. You will need to buy yourself a heater to stay warm because walls store most of the humidity all day, and it can get really cold at night. 
Also, one of the main cons of the houses in Portugal is that there is no isolation at all. You can in some instances hear the neighbors and even your own voice which can become annoying because of the very walls inside most Portuguese houses. This can be a big issue for someone from a quiet place, but if you're familiar with noisy places, this should not be so much of an issue for you.
How to move to Portugal?
The most popular immigration schemes available to non-EU citizens looking to move to Portugal are the Portugal Golden Visa and the D7 visa. The former offers Portuguese residency to applicants and their families in exchange for economic investment, while the latter grants Portuguese residency to applicants providing that they can support themselves financially during their stay in Portugal.
Some useful links:
Frequently asked questions about living in Portugal
Is it better to live in Spain or Portugal?
With the fact that Portugal is smaller in population and area, it offers more advantages to expats, compared to Spain. Many factors including affordable living, ease of residency requirements, access to social activities, and a pleasant climate throughout the year make Portugal a perfect option to live in. In addition, Portugal is listed as one of the top countries when it comes to friendliness.
How much money do you need to live comfortably in Portugal?
Portugal scores relatively low on OECD better life indicators, especially when it comes to income and education. However, water and air quality score higher than the OECD average.
The cost of living in Lisbon for students or a single person is said to be around €533.91 without rent, while the same estimated monthly costs for a family of 4 are €1,872. Keep in mind that wherever you choose to live in Portugal, housing costs will take up a large portion of your budget when you consider other expenses such as rent or a mortgage, gas, electricity, water, and other household costs.
Is it worth moving to Portugal?
It's totally worth moving to live in Portugal, where you will find the beautiful climate, an affordable cost of living, high-quality life standards in education and healthcare, outstanding diversity, a very safe life with a low crime rate, and an attractive tax scheme for expats. 
Is Portugal friendly to foreigners?
Portugal is always welcoming foreigners with open arms, and the Portuguese people are very friendly. Most of the Portuguese locals know how to express themselves in English, which will make it easier for you to communicate everywhere. According to InterNations Expats Insider, Portugal ranks top of all European countries when it comes to friendliness.
What are the downsides of living in Portugal?
Living in Portugal has many advantages, but as with anywhere in the world, there are disadvantages too. The main disadvantage of living in Portugal for you as a foreigner is the fact that you will need to learn some Portuguese to deal with people in the governmental offices since Portuguese is generally spoken by almost all of them.
You will also have to have some cash in your pocket because some places don't accept Visa or MasterCard. Unlike most European countries, the Portuguese houses lack heating systems in winter, and you will need to adapt to the non-isolated walls.
What are the dangers of living in Portugal?
You don't need to worry about any dangers while living in Portugal. According to the World Population Review in 2022, Portugal ranked 3rd among the safest countries in the world, and the 4th in the global ranking for the most peaceful countries in the whole world.
The locals are very kind, friendly, and helpful. You will enjoy a peaceful life in Portugal. However, in the larger cities, be on your guard against petty crimes, such as pickpocketing, which can be a problem in any tourist destination. 
What is the downside of retiring to Portugal?
Some cons of retiring in Portugal include:
Bureaucracy can be slow
Understanding double taxation can be tricky
Winters can be cold
Learning Portuguese is difficult
Cultural shock
Slow pace of life
Lots of tourists