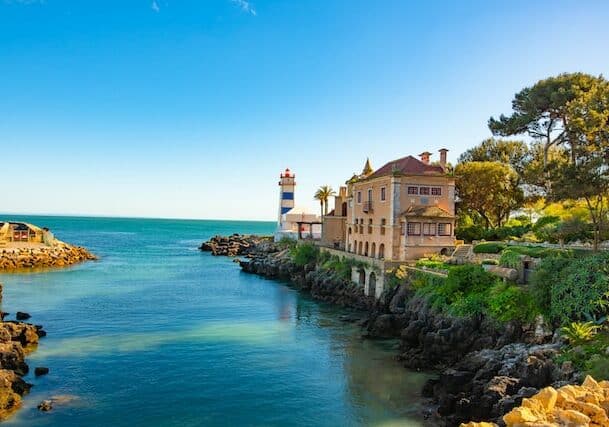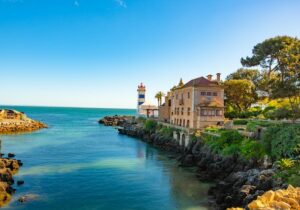 Since the Portugal Golden Visa was introduced in 2012, the program has moved from strength to strength. The purpose of the Golden Visa scheme is to encourage international investors to place their money in Portugal, in exchange for residency in the country, with the potential to gain citizenship through naturalization after five years.
Many nationalities have benefitted from the program, including Chinese, Russians, and Americans. The Portugal Golden Visa for Canadians is also a top choice if you are seeking a warm climate, affordable cost of living, and a central location, where you can easily travel across the whole of Europe and even further afield.
In this article, we'll provide you with everything you will need to know about the Golden Visa program if you are applying from Canada.
Read this guide to learn about:
The key benefits of the Golden Visa for Canadian citizens
The Golden Visa requirements and eligibility criteria
An overview of the application process
The benefits of living in Portugal and more
IMPORTANT UPDATE: PORTUGAL GOLDEN VISA - OCTOBER 2023
The Portugal Golden Visa program has recently undergone substantial changes. The new legislation is now in effect, and it's crucial to note that real estate investments are no longer a valid qualifying option within the program.
However, several attractive investment routes still maintain their eligibility for the program. Please refer to our comprehensive guide: Portugal Golden Visa Ultimate Guide.
For more information, including continuous updates on this visa category, please refer to our articles:Portugal Golden Visa Ending: Everything We Know So Far and Golden Visa Changes.
Portugal Golden Visa for Canadians: An Overview
About The Portuguese Golden Visa Program
The Portugal Golden Visa is a residency-by-investment program introduced by the Portuguese government in 2012 to attract foreign investment and country's economy.
Also called the Residence Permit Program, the Portuguese Golden Visa allows non-EU citizens to obtain a residence permit in Portugal by making a significant investment in the country.
The Golden Visa allows qualifying investors and their family members to live, work, and study in Portugal.
Why is the demand for the Portugal Golden Visa by Canadians so high?
Several factors contribute to the high demand for Portugal's Golden Visa program among Canadians.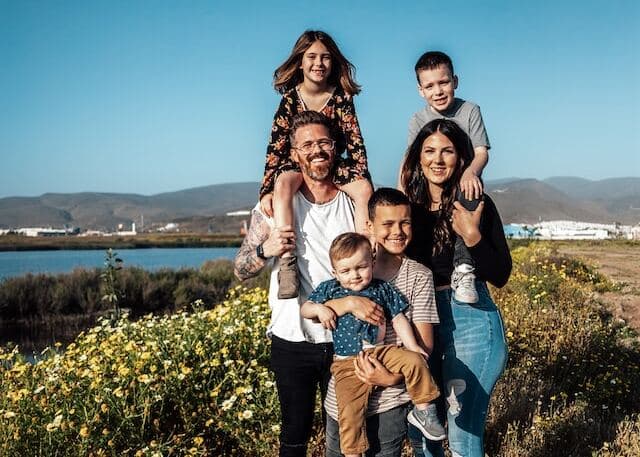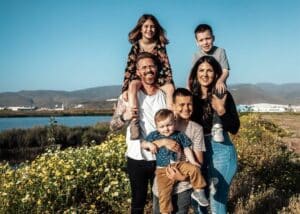 One of the primary attractions of the Portugal Golden Visa program is that it offers a pathway to residency in a European Union country. Portugal is a member of the EU, and obtaining Portuguese residency through this program allows individuals and their families to live, work, and travel freely within the Schengen Area.
In addition, Portugal is known for its high quality of life, pleasant climate, beautiful landscapes, and rich cultural heritage. Many Canadians are attracted to the idea of living in a country with a relaxed lifestyle and a lower cost of living compared to some Canadian cities.
Portugal's high quality of life is fueled by political stability and safety. The country has maintained a stable democratic government for decades, fostering an environment of trust and predictability for residents and investors alike. Its commitment to safety is reflected in low crime rates, a well-functioning healthcare system, and a generally peaceful society.
This combination of political stability and safety creates an attractive backdrop for individuals and families seeking a secure and peaceful living environment.
The Benefits of a Golden Visa in Portugal for Canadian Citizens
We have already touched upon some of the benefits of the Golden Visa in Portugal. In this part of our Golden Visa for Canadians article, we'll delve into a little more detail on some of the key reasons why foreign investors are choosing this ever-popular residency-by-investment scheme.
You can include your family members
The Golden Visa application can be extended to include other members of your family. This can include your spouse and children under the age of 18. Financially dependent children under the age of 18 or full-time students over the age of 18 can also be included in the application
You can extend your Portugal Golden Visa application to include your family members. This includes your spouse and children under the age of 18 and can also cover children above the age of 18 who are full-time students and who are financially dependent on you.
Visa-free travel within the Schengen Area
Golden Visa holders can freely enter and move within the Schengen Area's 27 countries without needing an additional visa.
If you are living in Portugal, you'll be able to discover Europe and its vibrant mix of cultures easily. Portugal has very good connections and affordable flights, so you can enjoy many weekend European city breaks for a quick getaway.
Live, work, and study in Portugal freely
With a Portugal Golden Visa for Canadians, you will be able to live, work, and study in the country along with family members. With excellent schooling opportunities, your children will benefit from the education system, from primary through to higher education, whether you opt for a public school, private school, or international school.
EU citizenship after five years
Yes, one of the key reasons why the Golden Visa is so popular is that you can apply for citizenship after five years as long as you have held your investment for the duration of this time. Armed with a Portuguese passport, the world is at your fingertips, and you'll be able to live, work, and study in any European Union (EU) country if you obtain EU citizenship.
Low physical presence requirement
The Golden Visa program typically has a low minimum stay requirement in Portugal (14 days every two years), making it accessible to investors who do not want to live in the country full-time.
Spend less on living
The cost of living in Portugal is much cheaper than in Canada. According to data from Numbeo, last updated in August 2022, if you compare Lisbon with Ottawa, then consumer prices in Lisbon are about 36% lower than in Ottawa, not including rent. If you take rent into the equation, rental prices are 21% lower in Lisbon, and groceries are 46% lower. So, spend less on living, and consider an affordable yet high quality of life in Portugal.
Improve your quality of life
Global Citizen Solutions recently launched its pioneering Global Passport Index. One of the indices to measure a passport's rank is the Quality of Life Index. You can see that the Portuguese passport clocks in at number 12.
Yes, the country has a very relaxed vibe, an affordable cost of living, excellent healthcare, and welcoming people. There is also a high level of personal freedoms, a delicious Mediterranean cuisine to enjoy, stunning landscapes and pristine beaches, and a climate that is the envy of Europe.
The abundance of international schools
If you are considering moving to Portugal with your family and have children of school age, you will find that there are many international schools in the country. Golden Visa holders can benefit from the education system in Portugal, which is very good, from the primary level all the way through to university further education.
Attractive tax benefits
Golden Visa holders who live in Portugal can apply for the Non-Habitual Resident (NHR) tax regime. When becoming a non-habitual resident, they'll pay little to no tax for ten years. To learn more about Portugal's NHR tax incentives, make sure to read A Guide to the Non-Habitual Resident (NHR) Program In Portugal.
Important Note: The Prime Minister of Portugal has recently announced his intention to eliminate the Non-Habitual Resident (NHR) regime starting in 2024. While this announcement is currently informal, it should be taken seriously. Read more here: Is The Portugal NHR Program Ending?
Golden Visa requirements for Canadians
Golden Visa eligibility criteria
To be eligible for the Portuguese Golden Visa program, the main applicant must:
Be either non-EU, non-Swiss, or non-EEA nationals
Be able to prove the source of their investment funds (there's a minimum investment amount of €250,000)
Have a criminal record proving the absence of conviction in a crime punishable in Portugal for one year or more
Spend a minimum of 14 days in Portugal for each two-year period (this is called the stay requirement). Note that while there are no strict stay requirements, you must maintain your investments in Portugal and meet the program's renewal criteria to keep your residency status valid.
Portugal Golden Visa Program: Investment Options
To get a Portuguese residence permit, investment must first be made before the application can be filed. Here are the Golden Visa investment options in brief:
Fund Subscription

: Make a contribution to a

qualified investment fund

worth at least €500,000 

Investment or donation in the arts or reconstruction of national heritage

with a donation of at least €250,000 (Read more:

Portugal's Cultural Production Golden Visa

)

Scientific Research

: Science or Technology research contribution of at least €500,000 

Creation of ten jobs

: Creation and maintenance of ten jobs during the required period

Share capital and job creation: Incorporation of a company or reinforcement of a company's share capital, in either case with an investment of €500,000, combined with the creation of five or maintaining ten jobs (5 of them permanent)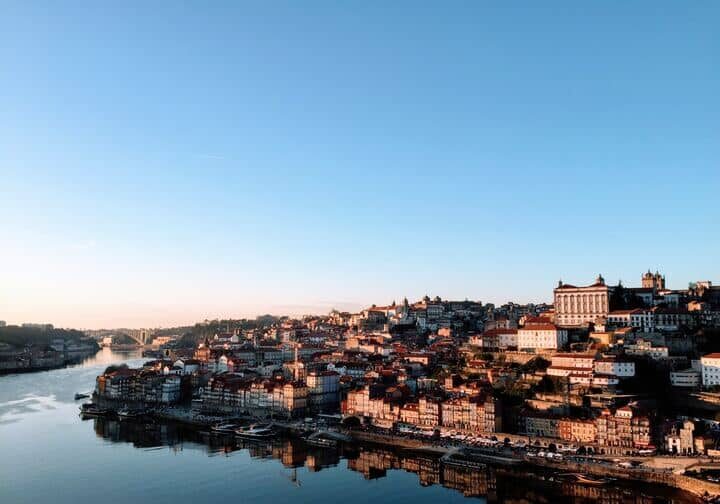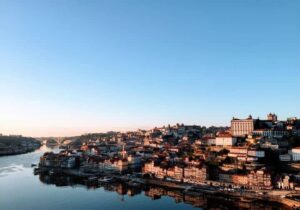 Note also that there will be an extra Portugal Golden Visa cost. The Portuguese Golden Visa cost will be greater when including lawyer fees, additional family members, processing fees, etc. Also, it is probably better to open a Portuguese bank account to avoid transaction fees.
Portugal Golden Visa 2024: What to expect?
The Portugal Golden Visa 2024 is poised to shift its focus towards investment funds, with a diverse array of sectors offering distinct investment mandates. This change is likely to open up new opportunities for investors seeking a more varied portfolio within the program. Furthermore, 2024 is expected to create fresh pathways within the cultural and arts category, providing applicants with alternative routes to obtain the highly sought-after residency permit.
How to Get the Golden Visa as a Canadian
Golden Visa documents
Here's a list of the Golden Visa Portugal required documents:
Portuguese Golden Visa application form
Copy of a valid passport and travel documents
Deed or contract of the purchased property or signed Promissory Contract with proof of the deposit payment
Declaration from your bank in Portugal confirming the transfer of fundsProof of health insurance in Portugal (only required if the investor resides in Portugal)
A certified copy of the clear criminal record or a police clearance letter from your country of origin
A completed form authorizing SEF to get an extract of your Portuguese criminal records
Declaration from you confirming compliance with the investment requirements
Documents showing a good standing with the Portuguese Tax and Customs Authority and Social Security system. These can be issued 45 days before your online application.
A receipt showing that you already paid the application processing fee
Note that the certificates of criminal records or police clearance letters must have been issued no more than 90 days before submitting your application. For all other certificates, it is 180 days.
Golden Visa application process
To apply for the Golden Visa, you must follow the steps below:
Gathering the necessary documents
Decide on which investment you will move forward with
Acquiring a Portugal taxpayer identification number (NIF)
Opening a Portuguese bank account and transferring funds to it. To help you with this process, here's a guide on how to open a bank account in Portugal.
Completing your fund investment
With your qualifying investment made and your paperwork ready, you will submit your pre-application online to SEF (the immigration authorities).
After analyzing your pre-application, SEF will provide you with a set of available dates for the biometrics appointment.
After your biometrics, it takes around six months for your investment visa to be approved by SEF (the Portuguese Immigration and Border Service).
You'll then be granted a temporary residency permit, which is valid for a period of two years. This Portuguese residence permit must be renewed every two years. At the end of the fifth year, you can apply for Portuguese citizenship.
Fees and the timeline for the Golden Visa process
The investment is the primary cost of the Golden Visa. Apart from that, there's also the application and processing fees, which are €581.76 and €5,812.11, respectively.
Getting Portuguese Citizenship through the Golden Visa
You might be wondering: "Is it possible for Canadians to get Portuguese citizenship under the Portugal Golden Visa?" The answer is yes; the Portugal Golden Visa for Canadians is possible.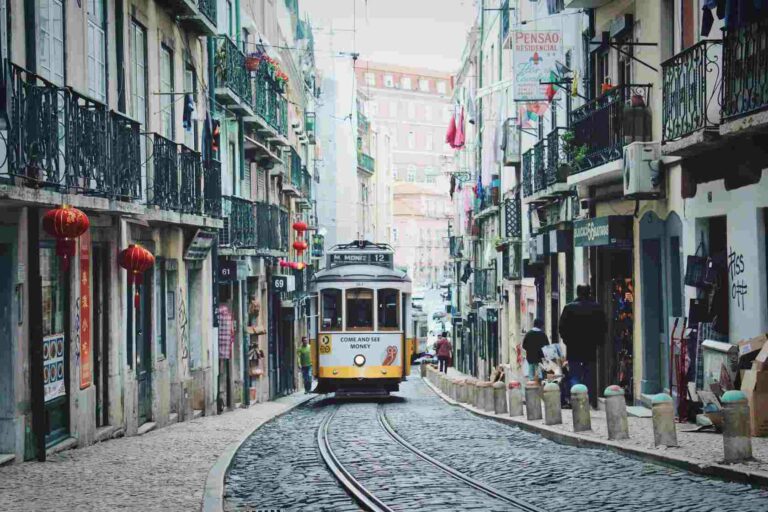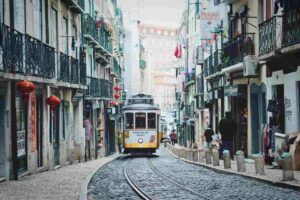 Canadians interested in the Portugal Golden Visa don't have to relinquish their Canadian citizenship since both countries allow dual citizenship. Under this program, you can obtain Portuguese citizenship after five years of holding a Portugal Golden Visa. Initially, the program grants you a temporary residency permit, valid for two years
First, you will be able to have a temporary residence that is valid for two years. To keep your status, you will need to visit Portugal for a total of 14 days over the two-year period. Following this, you can renew your temporary residence permit for five years, whereby you can then apply for permanent residency.
After five years, along with securing permanent residency, you can also apply for Portuguese citizenship. Note that you will also be required to take a Portuguese language test (level A2) in order to become a Portuguese citizen.

Why choose Global Citizen Solutions for your Portugal Golden Visa?
Global approach by local experts: A team of experienced local case executives, immigration lawyers, and investment specialists based in Portugal.
Independent service: We are not a marketing agency for any projects. You will access all eligible routes for the Golden Visa so you can decide on the best option, and your investment will benefit from the legal due diligence services of a reputable Portuguese Law Firm.
100% approval rate: We have the unique distinction of never having had a Golden Visa case rejected and have helped hundreds of clients from more than 35 countries.
All-encompassing solution: Our dedicated onboarding and immigration teams will assist you throughout the process and beyond with a single channel of communication. 
Transparency: Our fees are clear and detailed, covering the entire process with no hidden costs. 
Privacy: Your personal data is stored within a GDPR-compliant database on a secure SSL-encrypted server.
To see the full list of reasons why to work with Global Citizen Solutions for your Portugal Golden Visa, you can find out more here: Why Work with Global Citizen Solutions for Your Golden Visa Portugal Application?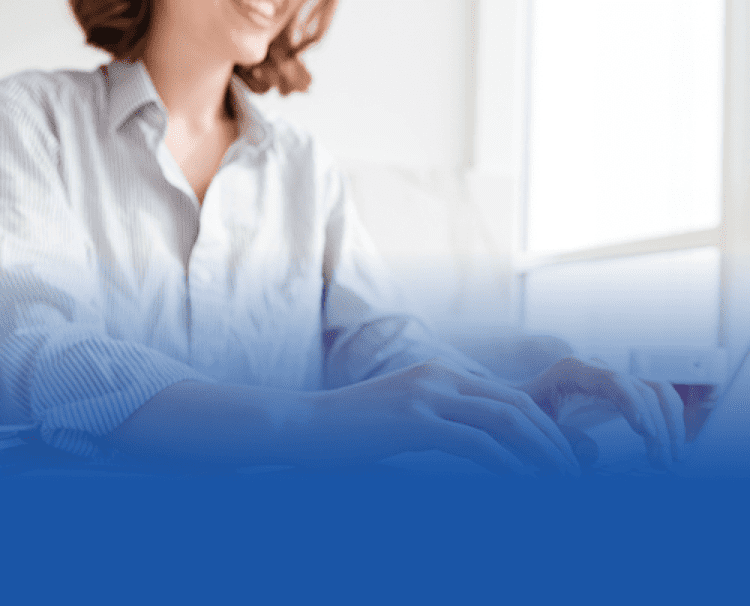 Best Cities in Portugal for Canadians
Portugal has a variety of beautiful cities and regions that can appeal to Canadians, depending on individual preferences and priorities. Here are some of the best cities in Portugal that are popular among Canadian expats:
Lisbon: The Portuguese capital city, Lisbon, is known for its vibrant culture, historic architecture, and stunning views of the Tagus River. It offers a mix of traditional and modern living, with a wide range of dining options, cultural attractions, and a mild Mediterranean climate. The neighborhoods of Chiado, Baixa, and Bairro Alto are popular among expats.
Porto: Located in the north of Portugal, Porto is known for its rich history, port wine cellars, and picturesque riverfront. The city offers a more relaxed pace of life compared to Lisbon and is famous for its friendly atmosphere and delicious cuisine. The Ribeira district and Foz do Douro are popular areas among expats.
Cascais: Cascais is a coastal town just outside of Lisbon and is a favorite among expats for its beautiful beaches, excellent golf courses, and relaxed lifestyle. It offers a good balance between proximity to the capital and a more tranquil coastal environment.
Algarve: The Algarve region in southern Portugal is famous for its stunning beaches, golf resorts, and sunny weather. It's a popular destination for retirees and expats looking for a warm climate and a laid-back lifestyle. Cities like Faro, Lagos, and Albufeira are well-liked in this region.
Coimbra: Home to one of Portugal's oldest universities, Coimbra is a vibrant city with a rich cultural and intellectual heritage. It has a lively student population and a mix of historic and modern amenities.
Braga: Located in the north of Portugal, Braga is known for its religious heritage and historic architecture. It offers a slower pace of life and a strong sense of community.
Ultimately, the best city in Portugal for Canadians, or any expat, depends on their personal preferences, lifestyle, and priorities. To help you decide where to live, we've created a comprehensive guide to the Best Portuguese Cities for Expats.
Securing Your Golden Visa: How We Can Help
Global Citizen Solutions is a boutique residency and citizenship by investment consultancy focused on finding the perfect investment, citizenship, or residency program for individuals across the world. We work solely on behalf of our clients throughout the process for an easy and hassle-free journey to your desired route.
The Portugal Golden Visa for Canadians is an excellent option to secure EU residency. Get in touch today to see how we can understand your objectives and help you move towards becoming a global citizen.
Additional Resources
The following articles may help you on your Golden Visa journey:
If you are a national of Australia or New Zealand, you can see our specific guides on the Golden Visa in the following articles.
And, if you are looking to move to Portugal, but do not want to make a significant investment through the Golden Visa, then the Portugal D7 Visa is likely the best option for you. Note that if Canadians travel to Portugal, they can stay 90 days (within a 180-day period) without a visa.
Frequently asked questions about the Golden Visa for Canadians:
What are Portugal Golden Visa Requirements for Canada?
The Portugal Golden Visa is a residency-by-investment program that is open to any non-EU, non-EEA, and non-Swiss citizens. To apply, you will need to be over the age of 18 and will have to show proof of a clean criminal record to be eligible. You will need to make a qualifying investment in Portugal.
What are the benefits of Portugal residence for Canadian citizens?
The Golden Visa program offers many benefits for Canadian citizens, including access to the 27 countries in the EU, visa-free travel to 172 countries, and a short stay requirement. You can also apply for Portuguese citizenship after five years, provided you fulfill all the criteria.
How long does it take to get a Portugal Golden Visa for Canadian citizens?
The Golden Visa program processing times usually takes between three to six months for approval and issuance of your residence card. Once your Golden Visa is issued, your residence card is valid for 2 years.
Can I live in Portugal with a Canadian passport?
Living in Portugal as a Canadian, if you want to stay in Portugal for more than 90 days, then you will need a residency permit. You can consider applying for a D7 Visa for Portugal from Canada if you do not want to make a significant investment in the country as part of the Golden Visa program.
Does Canada allow dual citizenship with Portugal?
Yes, it does. This means you don't have to give up your Canadian citizenship to become a Portuguese citizen. But please note that you will only be eligible for Portuguese citizenship after five years if you get a Portugal Golden Visa.