As an EU country, the Netherlands is an extremely attractive country to live in that's packed with art, culture, trade, and a flourishing economy. Home to picturesque canals, cycling lanes, and tulips, many expats have successfully relocated here with their families. The Netherlands introduced the Netherlands Golden Visa scheme recently, whereby non-EU nationals and foreign investors can receive Dutch residency in exchange for qualifying investments in the nation.
In this investment program guide, learn about:
What the Dutch Golden Visa is
How to acquire Dutch residency
Investment options on the table
What is the Netherlands Golden Visa Program?
The Netherlands Golden Visa scheme was initiated by the Dutch government, aiming to attract venture capital funding into small Dutch business startups. In exchange for an investment, the main applicant and family members can receive a permit in the Netherlands, followed by citizenship after five years. Geared toward high net worth applicants, a minimum investment of €1,250,000 must be made directly to a Dutch startup company or Dutch Venture Capital Fund, with the investment then being distributed in multiple Dutch startups.
Compared to other Golden Visas run by EU countries like the Golden Visa Portugal or Ireland Golden Visa, the Dutch Golden Visa is an ultimate solution for applicants of a high net worth, who are seeking a window into the European Union with eventual citizenship.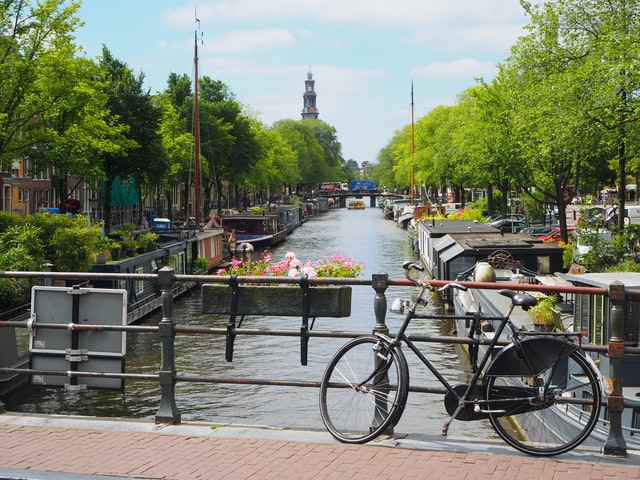 Why consider a Dutch residence permit?
The Netherlands has long had an excellent reputation for its ability to attract foreign investors and entrepreneurs to its shores. With a thriving startup scene, the Netherlands is the epitome of innovation. In exchange for an investment in the nation, investors are not only rewarded with such investment opportunities, but also gain the immediate right to live, work, or study in one of Europe's most economically successful nations.
With excellent healthcare, high quality living standards and low crime rates, investors can feel truly at ease and at home in the Netherlands.
Financial Requirements for the Golden Visa Netherlands
To be eligible for the Dutch investor visa, you must invest at minimum € 1.25 million in any of the following categories:
An innovative company in the Netherlands 

A contractual joint venture where the applicant invests in one or more innovative companies (startups)

A venture fund recognised by the Dutch Minister of the Economic Affairs

A venture capital participation fund affiliated to the Nederlandse Vereniging van Participatiemaatschappijen (NVP).
The investment is assessed by the Netherlands Enterprise Agency who use a points system.
Two out of three criteria must be met in order for the investment to be accepted for the golden visa:
Within five years, at least ten full time jobs must be created

The contribution must enhance the innovativeness of a Dutch company (e.g. by introducing a patent, investing in both technological and non-technological innovation, or investing in a Dutch company classified in the top sector)

Non-financial added value, such as providing specific knowledge, networks or clients, with the investor demonstrating active involvement with the company.
Investment option: Startups
Viewed as the most popular pathway to Dutch citizenship, the main applicant must invest in a startup that is registered in the Netherlands as a B.V.
Investment option: Venture Capital Fund
Investors can make a contribution to a venture capital fund. In this case, the fund doesn't invest your money on the stock exchange, but rather, will invest it in Dutch startups. The Fund Manager does the majority of the legwork here, spreading the risk by investing in multiple startups for you. This is a unique opportunity to invest in Dutch innovation.
Eligibility for the Dutch Golden Visa Program
Be over 18 years old

Hold a clean criminal record

Be in good health

Of good character

The investment must have added value for the Dutch economy, as assessed by the Netherlands Enterprise Agency (RVO)

Pass a due diligence check to keep money laundering crimes at bay
In addition, applicants are expected to pass a medical examination, and must purchase medical insurance from a Dutch health insurance company.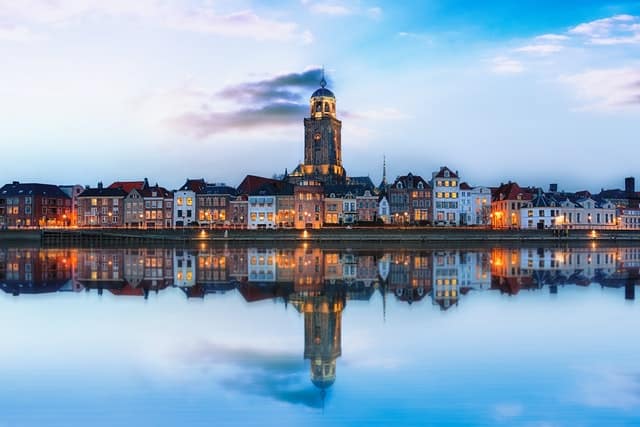 Benefits of Dutch Golden Visa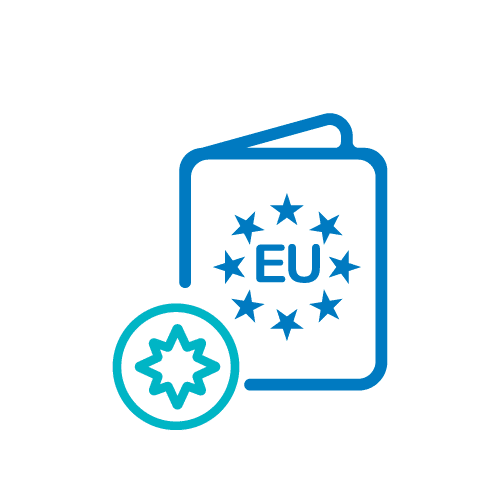 EU citizenship after six years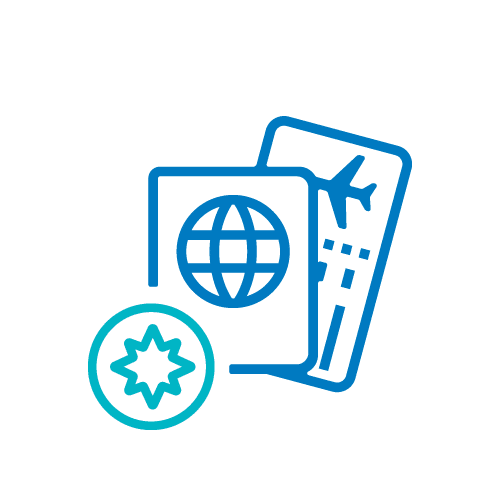 Work freely permitted in the Netherlands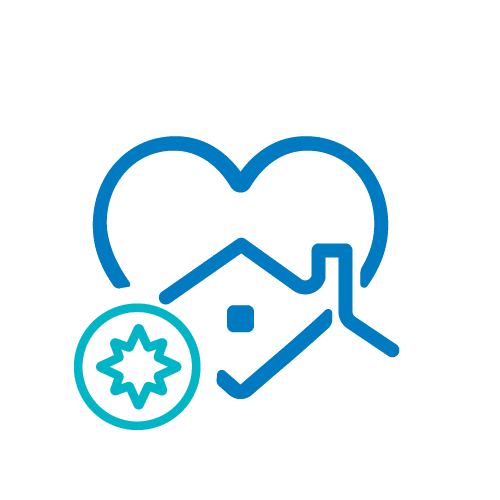 Safe banking system, excellent healthcare and high quality education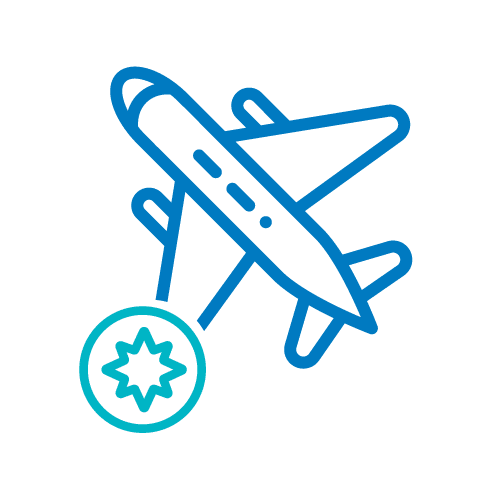 Visa-free travel access in Europe's Schengen Zone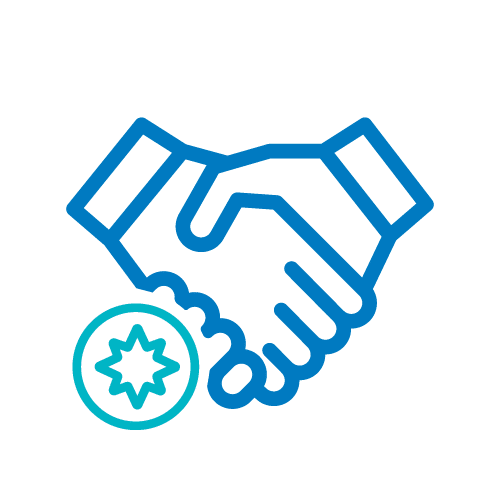 Financial hub and trade capital in the heart of Europe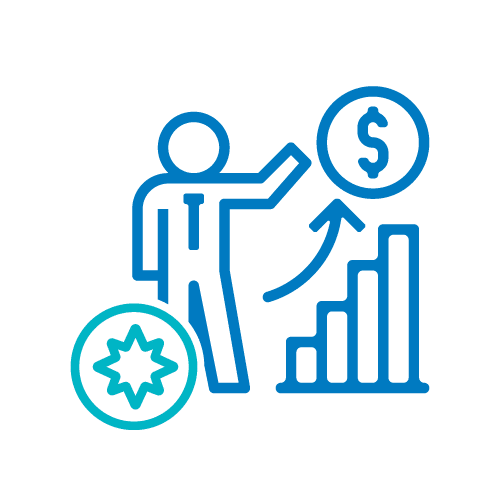 Flourishing Dutch startup industry
Invest and receive permanent residency
After your investment, you first obtain a residence visa, which then is converted into a permanent residence visa after five years. Your whole family is eligible for residence permits too.
Dutch passport ranks as the 5th most powerful passport in the world
After six years, you are eligible for Dutch citizenship. A Dutch passport gives you unfettered access to the European Union, with visa-free travel to over 188 destinations worldwide.
Strategic location
The Netherlands provides excellent access to the Western European market, and the nation has a great base for technology startups. To top it off, most of the EU's key business destinations are situated within two hours by flight.
Tax-friendly schemes
The Dutch taxation system offers some good benefits, especially for businesses looking to scale up in Europe.
Step-by-Step Guide to the permit in the Netherlands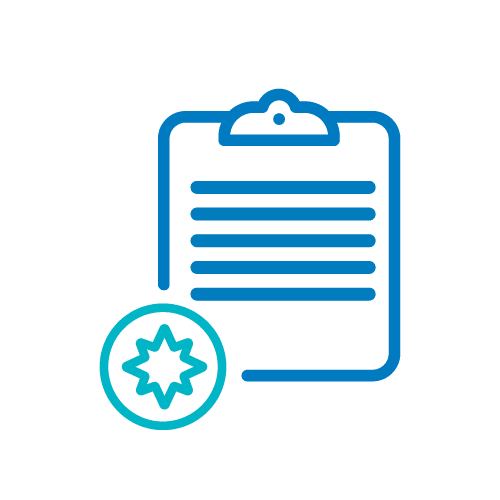 1. Submit application to the Dutch embassy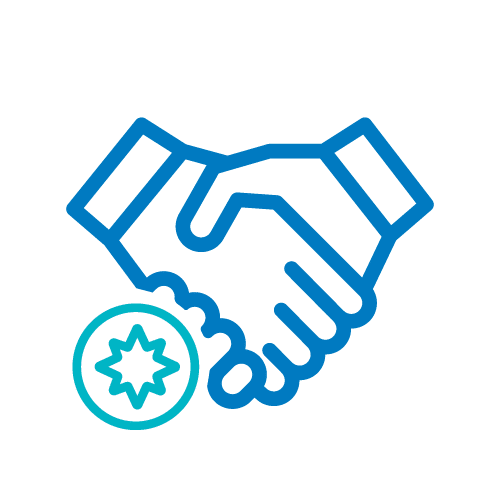 2. Decision is made within 90 days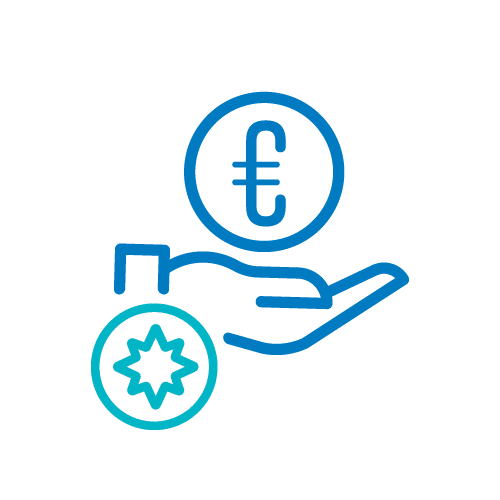 3. Applicants must make the investment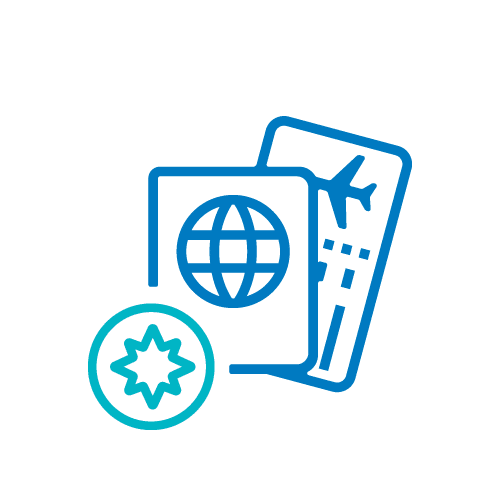 4. Receive your residence permit
Application Processing Time
Month 1

Month 3

Get pre-approval from the Dutch government
Month 4

Month 5

Year 3

Year 5

Acquire a permanent residence permit
Year 6

Can I receive citizenship with the Investor Visa?
Citizenship is possible after six years of holding your golden visa. First, you must maintain your first EU residence permit for five years and live uninterruptedly in the country during this time. After five years of living in the nation, you can first get permanent residency then convert it to citizenship. To do so, you must pass a Dutch language test and cultural tests.
Document Checklist for permanent residence
While golden visas can be processed individually it is always recommended to seek assistance from the immigration services that can guide you through the entire application process. The documents needed for the permit are released by the Dutch authorities but below you can find general documents needed:
Application for the investment visa

Colored copies of passport

Clean criminal record document

Health insurance

Marriage certificate if the spouse is included in the application

Proof of source of funds
Frequently Asked Questions about the Golden Visa Netherlands
What is the Dutch golden visa program?
 It's essentially a form of citizenship by investment, whereby foreign investors are rewarded with residency and even citizenship in exchange for a qualifying investment in the Dutch economy first.
What is the validity of Dutch residence permit?
The first provisional residence permit is valid for three years and can be extended for another two years. After five years, you can apply for the permanent residence permit. In the sixth year, you're usually granted citizenship.
What are the conditions to keep my investment visa?
You must have residence in the Netherlands, hold Dutch health insurance, pay taxes and social security and not be involved in any criminal activities.
What are the investment options for the Dutch investor visa?
The foreign investor must invest at least 1.25 million euros in innovative companies like a startup or venture capital fund to be eligible for the visa. The Dutch venture capital fund affiliated must be vetted and approved by the Dutch government, with the investment being distributed to Dutch companies.