The benefits of investing in developing African nations are becoming ever more apparent. The stakes can be high if you're not careful, but the returns are insurmountable. One of the best investment options with the lowest risk and highest potential is Namibia citizenship by investment.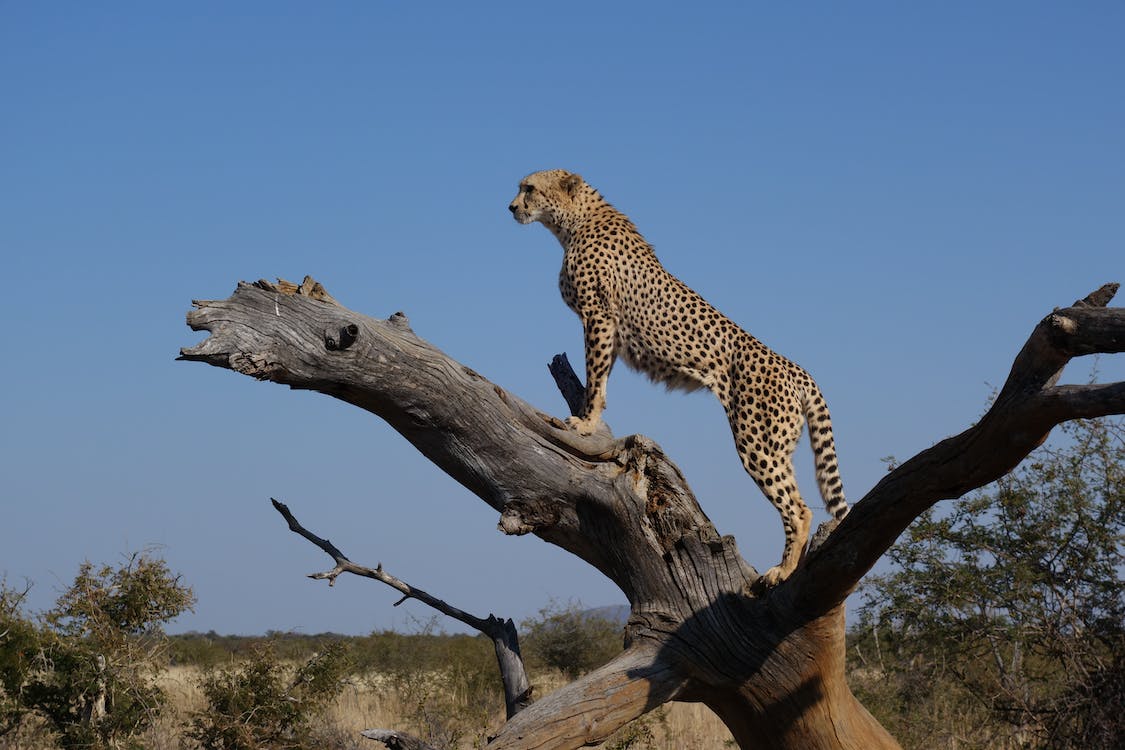 Nestled along the southwestern coast of Africa, Namibia is a country renowned for its dramatic landscapes, fascinating cultural traditions, and large populations of free-roaming protected wildlife. From the towering dunes of the Namib Desert to the rugged mountains of Damaraland, there's no shortage of natural wonders to behold.
For foreign nationals seeking a more permanent connection to this nation's extraordinary qualities, Namibia citizenship by investment offers a unique pathway to permanent residency and citizenship.
In this article, we'll explore the benefits of Namibia's investment visa program, the minimum investment requirements, and the eligibility criteria for Namibian residency. We'll also look at how it can lead to economic growth and the steps involved in becoming a Namibian citizen through investment. So, if you're ready to embark on a journey of discovery through one of Africa's most dynamic countries, keep reading.
The Benefits of Namibian Citizenship
Stable political environment
There has been no political conflict in Namibia since 1990. The Namibian government is one of the most politically neutral and stable countries on the African continent, with minimal internal conflict. The country is a key member of the Southern African Development Community (SADC), which develops initiatives to create trade agreements, improve infrastructure development, and promote good governance and human rights in member states.
Tax incentives
International investors with residence in Namibia enjoy the benefit of tax incentives. The attractive tax system includes no global, wealth, or capital gains taxes, and global investors living in Namibia only need to pay local income tax.
Enhanced mobility
The Namibian passport doesn't have the passport power of a US passport, but the passport does provide easier access to some countries where US passport holders require a visa to visit. Some of these countries include Bolivia, Cuba, Russia, and African countries like Ghana and Guinea-Bissau. Namibia residency also means more straightforward business and trade with the SADC and countries in the Southern African Customs Union (SACU). The Namibian passport ranks fifth among African countries in the Global Passport Index.
Investment opportunities
Namibia has a diverse economy, with thriving mining, agriculture, tourism, and renewable energy industries, and there is still a lot of room for economic growth. International investors seeking investment opportunities in Africa can take advantage of numerous opportunities in Namibia's undersaturated markets. The Namibian government has implemented several incentives to attract foreign investors, such as tax breaks and renewable work permits.
An ideal investment route currently available to foreign nationals and international companies is the new Presidents Links Estate, a golf estate, and real estate investment project designed for all types of foreign nationals, from successful real estate investors to working expat families and retirees.
Those who purchase real estate in the Links Estate can obtain Namibia residency by investment.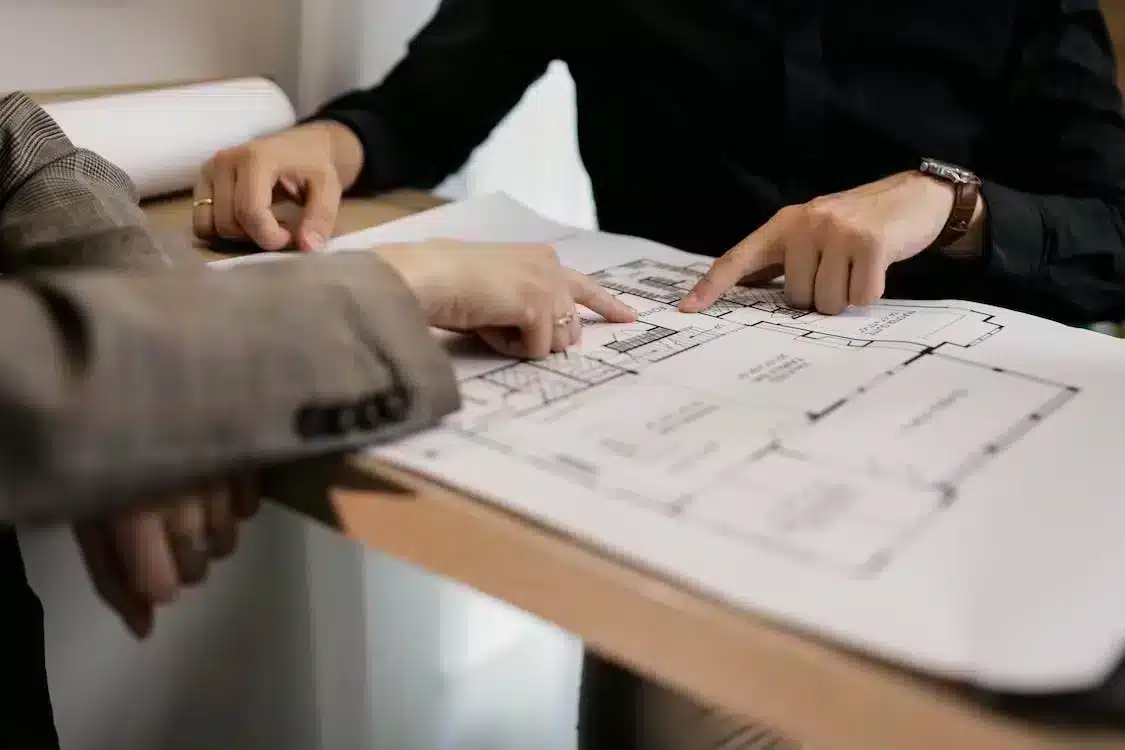 Requirements for Namibia Citizenship by Investment
For foreign entrepreneurs interested in citizenship planning, the Namibia immigration investment program does not offer a direct route to citizenship. To qualify for citizenship in Namibia, you must first obtain a permanent residence permit. Permanent residence can be acquired after ten years of legal residence. After a total of 20 years (ten with permanent residence), you can apply for Namibian citizenship.
Please note that in Namibia, the residence requirement for citizenship is based on someone who is "ordinarily resident" in Namibia. The meaning of ordinarily resident has conflicting information as some sources state it refers to permanent residents, while others suggest it refers to someone who has been a long-term resident. You can refer to the following sources for more information:
Expedited naturalization in Namibia
Reverting to investment migration programs, there are exceptions where citizenship could be obtained from Namibia residency gained through investment. Although no official legislation exists for a citizenship by investment program in Namibia, the government may grant honorary nationality in exceptional circumstances.
Individuals, such as successful investors and humanitarians, may acquire Namibian citizenship if they have contributed significantly to the country's economic growth or provided distinguished service to the state. There is no timeframe for citizenship to be granted in these circumstances, and decisions are solely at the discretion of senior members of the Namibian government.
Who qualifies as a Namibian citizen?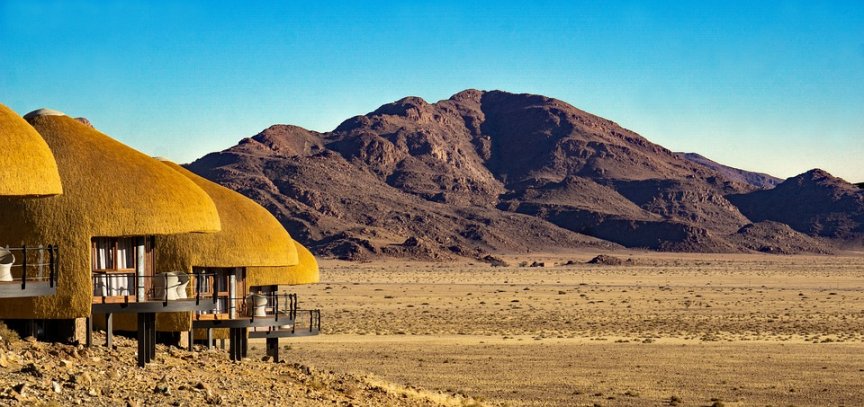 Those who qualify as citizens in Namibia are:
People born in Namibia or overseas with at least one Namibian parent

People born in Namibia who would otherwise be stateless

The foreign spouse of a Namibian citizen who has been a legal resident for ten years

People who have held a permanent resident permit for ten years
The Residence Road to Citizenship
The first step to achieving citizenship in Namibia is by gaining residency. Individuals can become foreign residents through the Namibia residence by investment program. The government of Namibia is actively seeking foreign investment by providing residency in return for residency.
In exchange for an investment of at least NAD 3.95 million (about $265,000) in a new or existing company in Namibia, global investors are granted Namibia residence for up to five years plus a renewable work permit, provided the investment is maintained.
In addition to the minimum investment required, the investor must own at least ten percent of the company. Investment consortiums or syndicate financing are perfectly legal, provided that any shareholders applying for Namibia's residency by investment program adhere to the terms of ownership.
After the foreign investment has been made and an application has been submitted to the Namibia Ministry of Home Affairs and Immigration, foreign investors are granted a residence visa and renewable work permit valid for up to five years, which is renewable indefinitely, on the condition that the visa holder maintains their investment.
Investing in real estate in Namibia
Real estate investment residence is the preferred choice for many expats and international entrepreneurs considering investing in emerging markets through a residence by investment program. Namibia is a prime location for real estate investments, and its Presidents Links Estate project is one of the most promising real estate projects on the African continent.
The appealing aspect of a real estate purchase in the Presidents Links Estate is that it qualifies as a business investment. It's the only investment route for residential real estate providing eligibility for the Namibia residence by investment program.
Beyond its path to residence, the Links Estate will provide an optimal environment ensuring a high quality of life, with perks such as:
A world-class golf course

Self-contained recreational facilities

A diversified economic environment with multiple investment opportunities

Sustainable and eco-friendly residential living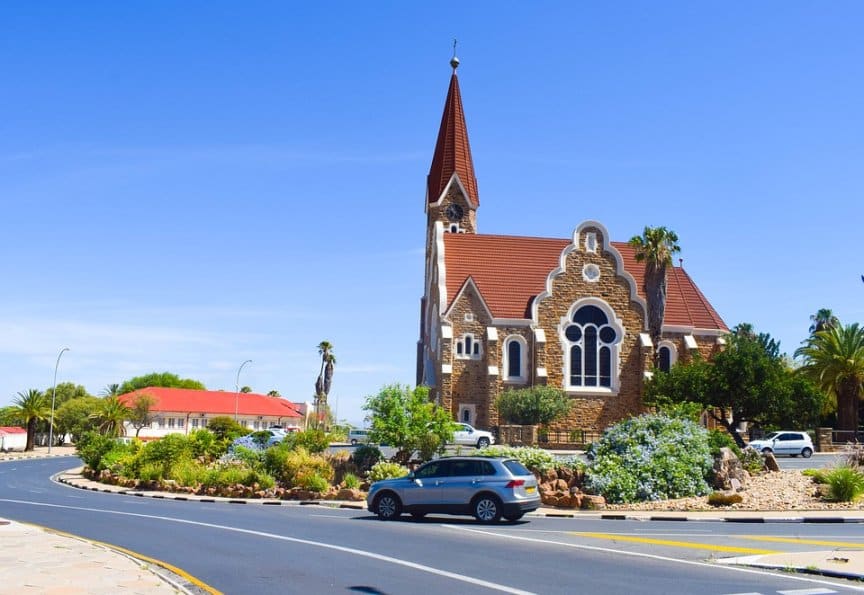 The Links Estate is located at the edge of the Dorob National Park, between the unique tourist attraction of the Skeleton Coast and Walvis Bay International Airport. The starting cost to purchase real estate is $316,000, and it generally takes eight weeks for a Namibia residency by investment application to be processed and granted after making the investment.
Applying for Namibian Citizenship
After renewing your residency and work permit and holding them for ten years, you can apply for a Namibian permanent resident permit. Ten years as a permanent resident will entitle you to citizenship.
Required documents for Namibian citizenship by naturalization
Citizenship application form

Certified copy of a birth certificate

Namibian police clearance certificate (for 18 years and older)

Medical certificate

Two passport-size photos

Criminal record certificate from previous countries of residence

Passport application form certified by a Commissioner of Oath
How Global Citizen Solutions Can Help
Expats and foreign investors can encounter many difficulties when applying for second citizenship and a second passport, which is why it is worthwhile to have an expert on hand to provide personalized Namibia citizenship assistance throughout the application process.
Our specialists can help you with the following:
Minimize the visits you have to make to the designated country
Have someone who works solely on your behalf
Reduce the hassle associated with putting your application together
Acquire insider knowledge from someone with years of experience in the market
Let's get you moving forward in your quest to obtain Namibia citizenship and a Namibia passport. Get in touch with us to book a free consultation.
Frequently Asked Questions about Namibia Citizenship by Investment
How can you become a Namibian citizen?
Foreigners can become Namibian citizens after living in Namibia for 20 years (with ten as permanent residents). To acquire legal residence in Namibia, you can invest in the country through the Namibia residence by investment program. The minimum investment is NAD 3.95 million (about $265,000) in a new or existing business in Namibia. After ten years, you can apply for permanent residency, provided the investment is maintained.
How much does it cost to become a citizen in Namibia?
The Namibia citizenship requirements start with acquiring Namibian residency. The cost for residency by investment in Namibia is at least NAD 3.95 million (about $265,000) invested in a new or existing Namibian company. You must also own at least ten percent of the company.
Another investment option in a reliable asset class is a real estate purchase in the Presidents Links Estate. Prices start at $316,000, and a property purchase will be the eligible investment for the Namibia residence by investment scheme. Once you've been a resident for ten years, you can apply for permanent residency and citizenship after an additional ten years.
Is dual citizenship allowed in Namibia?
Dual citizenship is not recognized or allowed through Namibia citizenship by investment or for any other naturalized citizens. Natural-born citizens, such as those born in Namibia or overseas with at least one Namibian parent, can keep their Namibian passport and acquire a second passport.
Is Namibia an emerging market?
Namibia was named the top emerging market in Africa in 2023 by Bloomberg. A significant factor is Namibia's high ease of doing business compared to many other emerging markets in Africa.