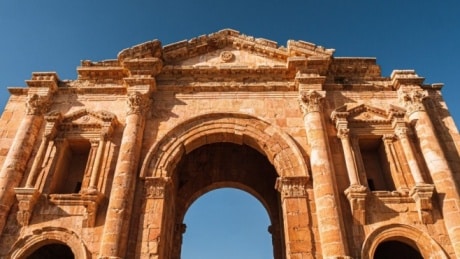 This comprehensive guide about the Jordan visa for US citizens aims to answer your questions on the topic and has all the information you need before embarking on a visit to the Kingdom of Jordan. Whether you're traveling as a tourist or for business, below you'll find the answers to the most common questions.
You will also find useful guidelines about applying for a Jordanian visa at an embassy and can compare this to a Visa on Arrival (VoA).
Everything You Need to Know about the Jordan Visa for US Citizens
As a US citizen, you'll need to obtain a visa if you wish to travel to Jordan.
There are different visas and different lengths of those visas. We will discuss those in this article to ensure you'll get the right visa for the correct timeframe for you. This article focuses on tourist visas; a business visa has different requirements.
While there are some neighboring countries of Jordan that are exempt from visa requirements, American citizens need to obtain a valid tourist visa for Jordan. This visa can be obtained either by applying at a Jordanian Embassy before arriving or by applying upon arrival at the port of entry in Jordan.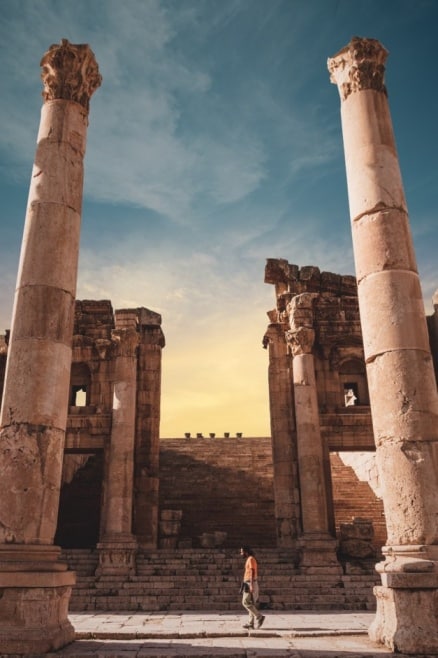 What is a Jordan tourist visa?
Foreign nationals, if traveling to Jordan for travel and tourism, will need a Jordan visa. There are two methods for US citizens who want to enter Jordan to acquire this visa, which will be discussed in this blog.
For US passport holders, there are three types of tourist visas available: Single-entry, double-entry, and multiple-entry. However, dual entry and multiple entry visas can only be obtained from the Jordanian Embassy. US citizens can also apply for a Visa on Arrival (VOA).
If your plan is to visit all of Jordan's major tourist attractions with a single entry visa, you can apply for what is called a Jordan Pass. This speeds up the visa process considerably, and you also won't have to pay the single-entry visa fees.
What is the validity of a Jordan tourist visa?
Short-term stays in Jordan require a tourist/visitor visa, business visa, student visa, or work visa.
The term of stay for these visas is distinguished by single, double, or multiple-entry visas. A single entry visa can be bought upon arrival at the airports, such as the Queen Alia International Airport, or the Sheikh Hussein/North Border crossing at the Jordan/Israel border. 
A single entry visa is valid for one month, and some airlines may require passengers to submit a health declaration at the check-in counters.
A double-entry visa is valid for three months, and a multiple-entry visa permits travel for up to six months. To confirm the appropriate visa type, it is recommended to check with the Jordanian diplomatic mission in your country.
A single and double visa can be extended up to a maximum of six months after arrival in Jordan. If you overstay your visa, a fine will be imposed. The visa extension application can be completed online, and payment is accepted through the Ministry of Interior E-Services website.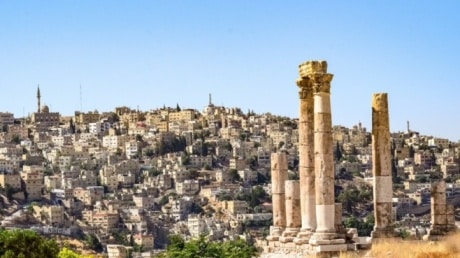 What is the validity of the Jordan Visa on Arrival?
You can get the Jordan Visa on Arrival at Aqaba Airport and Queen Alia International Airport, as well as a Jordan international land border crossing, excluding King Hussein/Allenby Bridge. Prior arrangements are not necessary.
Upon arrival at the airport or entry point, you should head to Visa on Arrival counters, where two immigration officers are usually present. One will inquire about your trip, while the other will authenticate your documents and affix the visa stamp. 
You'll need to present your passport, return ticket, and hotel reservation and pay the fee for your Jordan Visa on Arrival. Ensure that you have the fee amount in cash. In some circumstances, you'll also be requested to present proof of sufficient funds to support yourself, so it may be beneficial to have your bank statements with you.
Once the above is completed, you're allowed to enter Jordan with your valid visa.
What does the Jordan visa cost?
A single entry visit visa bought on arrival is valid for one month and costs 40 Jordanian Dinars (JOD) ($56), and a multiple entry visa bought on arrival costs 120 JOD ($170). You will also have to pay an exit tax of 10 JOD ($14) at all border crossings, except for the airports.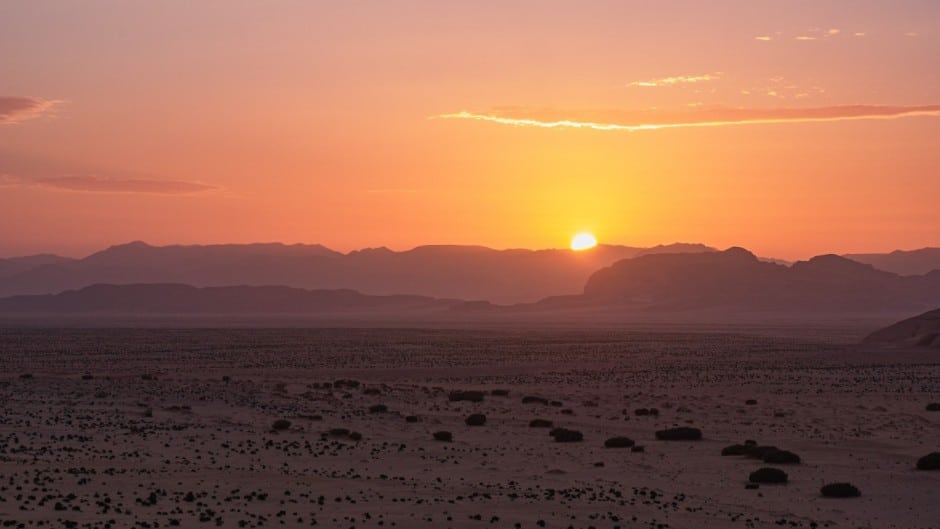 A Jordan visa can also be obtained by visiting a Jordanian Embassy; costs are the same as for applying for this visa on arrival:
A dual-entry visa which is valid for three months, costs 60 JOD ($85), and a multi-entry visa with 60 months of validity costs 120 JOD ($170).
Tourists can save money by obtaining a Jordan Pass online, which is discussed below in more detail.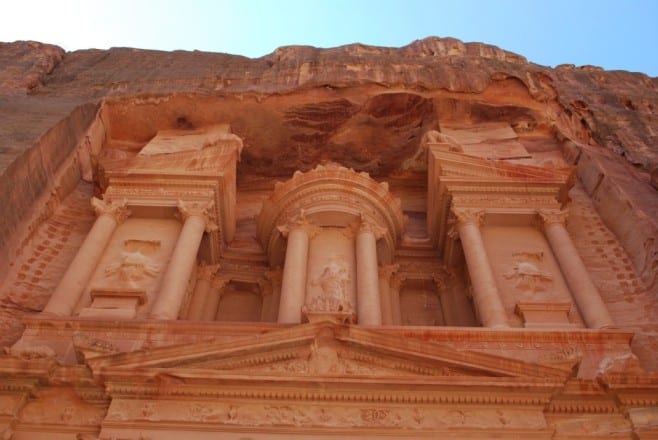 How long does it take to process a Jordan visa?
Getting a tourist visa is generally a quick process, depending on where you get your visa from. If you are a US citizen and apply for a visa at an embassy, it can take around three to five working days (excluding weekends and public holidays).
Be mindful, however, that this can be longer during busy periods, for example, during the peak holiday season. If you get a Visa on Arrival, the time depends on how many passengers are traveling during this time and how quickly visa officials are processing the visas. At best, you could have your visa within ten minutes.
Can I extend a Jordan visa?
It is indeed possible to extend both your Jordan tourist visa and the Visa on Arrival. If you wish to stay longer than your visa's expiry date, you have to, according to local laws, register at a Jordanian police station before it expires. An extension for a Visa on Arrival is usually up to 60 days.
If you are staying in Jordan for longer, you may also make inquiries about an international driving permit and check that you have valid medical insurance in case you need medical treatment whilst in Jordan.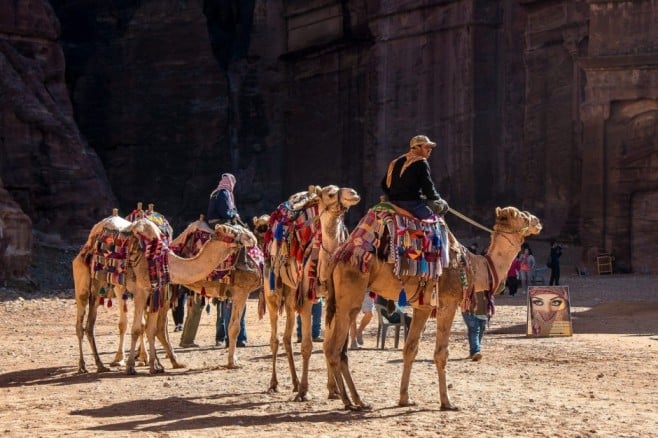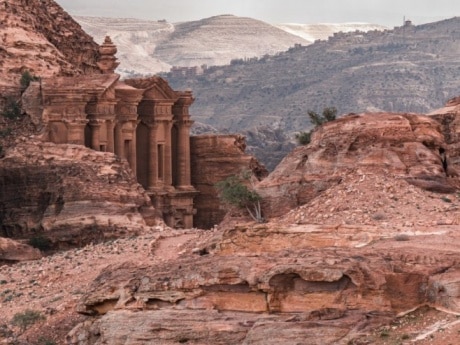 The Jordan Visa for US Citizens: Requirements
In the next section, we cover the requirements for your Jordan visa as a US citizen. 
What are the basic entry requirements for Jordan?
The requirements for US citizens to obtain a Jordan visa are simple and easy to follow. Upon arrival in Jordan, it is important to ensure that you have your valid passport and visa with you. We'd also suggest that you have the following:
Proof of accommodation

Return flight tickets

Evidence of sufficient funds for your stay
What are the required documents for a
Jordan tourist visa
from a Jordanian Embassy?
To ensure a smooth visa application process, it is important to gather all necessary travel documents before beginning the application. Failure to provide any of the required documents could result in processing delays or even visa denial.
The following documents are crucial for your visa application:
Your valid passport

Your completed visa application form 

Your return flight ticket

Proof of accommodation whilst in Jordan

Two passport-size photos

Proof of sufficient funds

A cover letter (more information on this below)
What are the required documents for a
Visa on Arrival
?
Getting a Visa on Arrival is straightforward, but make sure you have the following documents with you. While you may not be asked to show all of them, it's better to be prepared than to run into issues on arrival.
A valid passport with at least two empty pages for your visa stamp

A completed visa form

Sufficient cash to pay the visa fees

Travel documents, such as flight details and hotel booking

Bank statements to prove you have enough money
What are the passport requirements?
To meet the passport requirements for your visa application, make sure your passport meets the following guidelines:
A minimum of two empty pages available for the visa stamp

Your passport needs to be valid for at least six months beyond the duration of your stay

It is an authentic document, and in addition, it must not be damaged in any way
How can I apply for a Jordan visa for US citizens?
There are two ways to get a Jordan visa as a US citizen, and they are discussed below: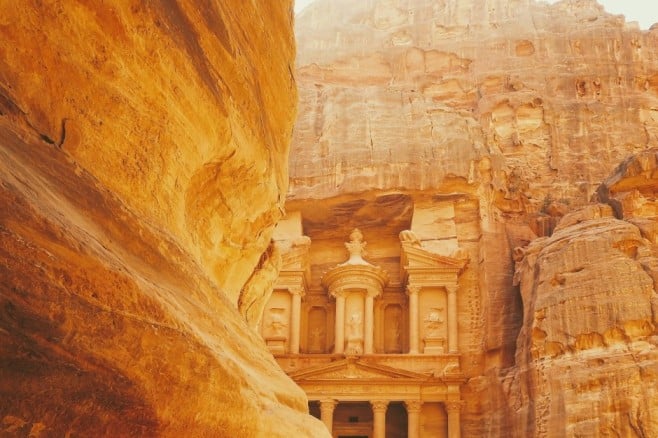 Apply through the embassy
If your stay in Jordan is longer than the time you'll get for a Visa on Arrival, then you'll need to apply through the embassy. Follow the next steps to successfully apply and receive your Jordan visa:
Ensure you have all the necessary documents and a completed application form

Make your appointment with the embassy

Attend your appointment: We'd recommend you get there at least half an hour early. Expect questions about your travels. Use your supporting documents. Then, submit your application and pay the visa fee

Collect your visa: The embassy will let you know when it is ready, and you will be able to collect it together with your passport
In the following section, we'll cover details of the additional documents that you will need if you apply for your visa through the embassy.
What are the passport photo requirements?
It's important that the requirements of the two passport photos are met. The guidelines are as follows:
Your face must cover at least 80 percent of the frame

The photo must be of the following dimensions: 35 x 45 mm (45mm length/ 35mm width)

The background of the photo must be all-white

The finish of the photo must be matte

The photo has been taken recently, within the last six months

The facial expression is neutral

Hair is tied back, the face must be visible

Headgear is only allowed for religious reasons

You must provide two copies of the photo
What information should be in my cover letter?
The cover letter is an important part of your visa application. Make sure it is appropriately formatted and contains the following information. Otherwise, it may delay your application, or your application may get rejected.
Accommodation details for your trip to Jordan

The name of the person who covers the expenses of the trip

Your relationship with the other travelers, if you're not traveling alone

The purpose of your visit

The travel dates and booked flight ticket information

Your full passport details

Any other information, if requested by the consulate
Apply for a Visa on Arrival
If you opted for getting the Visa on Arrival, you can expect the following straightforward steps once you have arrived in Jordan:
Go to the immigration desk; be aware that there may be a long queue

Present your documents to the immigration officer

The officer will review your documents and ask you questions about the purpose of your travel.

Once approved, the officer will attach your visa to the passport

Pay the visa fee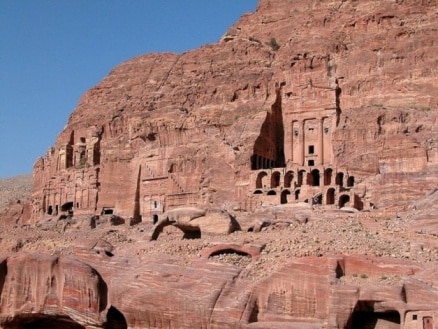 What is a Jordan Pass?
The Jordan Pass offers a bundled admission ticket covering entry fees to over 30 of the most popular tourist attractions and tourist sites in Jordan. Moreover, it also eliminates the need to pay for the Visa on Arrival fee, which amounts to around $56, provided that you stay in the country for more than three nights.
Please be mindful that you will still need a Visa on Arrival, but you won't have to pay an additional charge for it if you have already paid for the Jordan Pass.
You can buy the Jordan Pass before traveling through the Jordan Pass Official Website. Please note that the Jordan Pass is solely accessible to citizens of countries eligible for a Visa on Arrival. Children under the age of 12 will not need the Jordan Pass, as entry to the attractions is free for them. However, note that they will still need a tourist visa.
You can choose from three different types of Jordan Passes, all depending on the length of your stay in Petra, one of the most historical places in Jordan:
Jordan Wanderer (1-day visit to Petra): 70 JOD ($99)

Jordan Explorer (2-day visit to Petra): 75 JOD ($106)

Jordan Expert (3-day visit to Petra): 80 JOD ($113)
Whether or not the Jordan Pass is relevant and useful to you depends on how many of the included historical sites you want to visit and what the purpose of your visit to Jordan is.
In Summary
If you're traveling to the Kingdom of Jordan from the US, you will need a visa. The visa process is straightforward if you follow the advice on which documents are needed and are aware of the potential waiting times. You can apply for a variety of visas, either by getting your Visa on Arrival or by applying via a Jordan Embassy prior to your travels. 
If you wish to extend your stay, you will need to register this with the Jordanian authorities. Visas are affordable but have to be paid for at the time of application. You may also save money through a Jordan Pass if you're planning on visiting all of Jordan's major historical and cultural sites.
How Global Citizen Solutions Can Help
Expats and foreign investors can encounter many difficulties when applying for visas, which is why it is worthwhile to have an expert on hand to provide personalized visa and migratory assistance throughout the application process.
Our specialists can help you with the following:
Minimize the visits you have to make to the designated country

Have someone who works solely on your behalf

Reduce the hassle associated with putting your application together

Acquire insider knowledge from someone with years of experience in the market
Get in touch with us to book a free consultation.
Frequently Asked Questions about the Jordan Visa for US Citizens
How much is a US citizen visa for Jordan?
This depends on which visa you apply for (single-entry, dual-entry, or multi-entry visas). A single-entry visa costs around $56, and you will also have to pay an exit tax of $14. 
How do I obtain a Jordan travel visa for US citizens?
There are two ways. You can get a Visa on Arrival, or you can apply for a visa at your nearest Jordan Embassy.  The visa process is relatively straightforward and fast.
Do American citizens need a visa for Jordan?
Yes, as a US citizen, you will need a visa to travel to Jordan.
Can I get a Visa on Arrival in Jordan?
Yes, you can get a Visa on Arrival at your point of entry at an immigration desk. You should have all the relevant documentation before you travel.
Can I apply for a visa to Jordan online?