A growing number of people are buying passports from countries where they are not citizens. You might be wondering, why would you need a passport from a nation where you don't live?
Buying a citizenship provides numerous advantages. From increased mobility to enhanced freedom of opportunities, a second passport in your hands is the ultimate insurance against personal and financial risk. As more people than ever before are getting their hands on second passports, the question is, how are they doing it?
This article explains:
Benefits of buying a second passport
Having a second passport offers many benefits for those looking to have more options in their lives and a peace of mind during unstable times.
The benefits of buying a second passport include: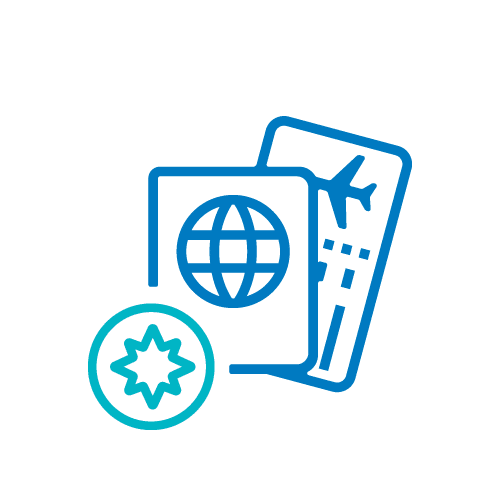 Second opportunity to live, work or study in a new country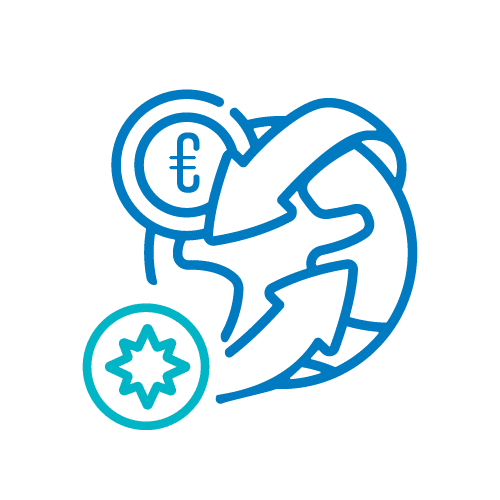 Enhanced visa-free travel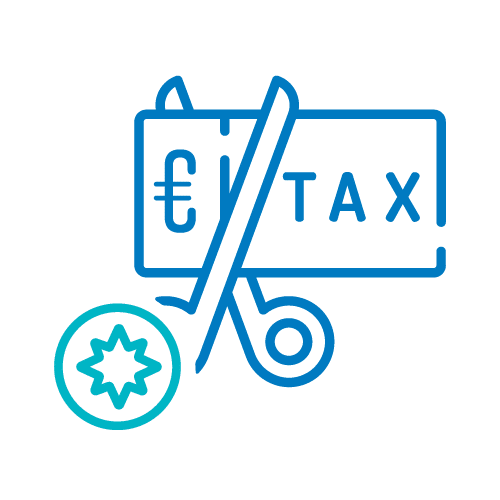 More social and tax benefits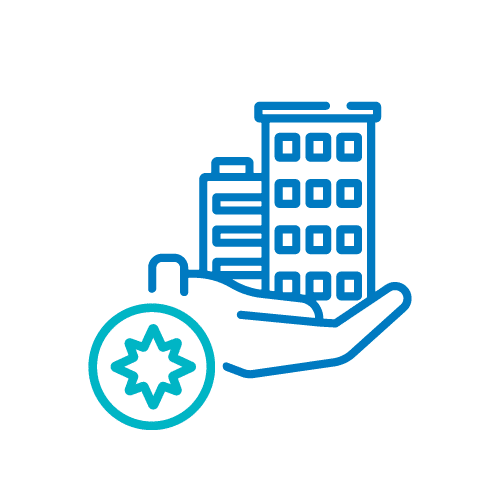 Freedom of choice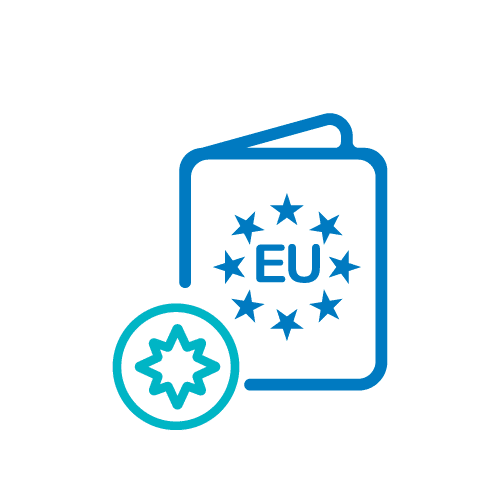 Plan B in case of instability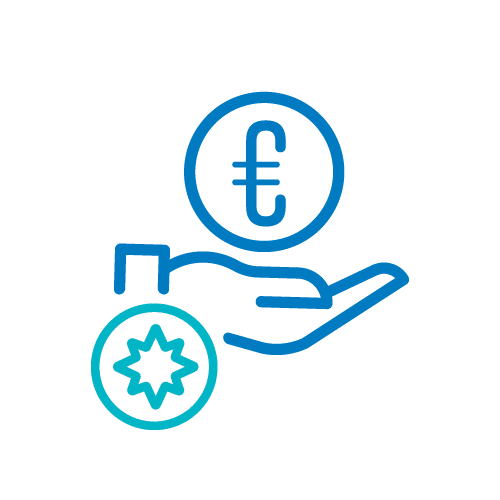 Increased financial possibilities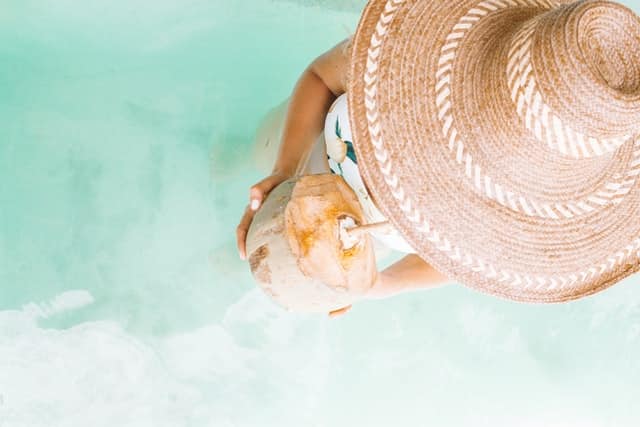 How to buy a passport from another country?
A number of countries in the Caribbean and Europe run Citizenship by Investment programs, where the eligible person can invest in a country in exchange for citizenship. Also known as a passport-by-investment initiative, investments vary from country to country, but usually range from a donation to a charitable fund, to purchasing pre-approved real estate. Many countries have adopted these programs, from Antigua and Barbuda and Grenada in the Caribbean to Malta and Cyprus in Europe. 
How much does it cost to buy a passport?
Contrary to popular belief, you do not have to exclusively be a high-net-worth individual to buy a passport. In fact, buying a passport is simple, quick, and cost-effective, when taking into account how many benefits a passport brings. Many countries around the world run their own Citizenship by Investment Programs, and the cost for a passport varies from country to country. 
Typically, you can buy a second passport from $100,000 in the Caribbean in nations like Dominica and St Lucia, while for a European passport, Maltese citizenship costs from €690,000. 
How to buy citizenship 
There are a number of steps you must take to get a second citizenship.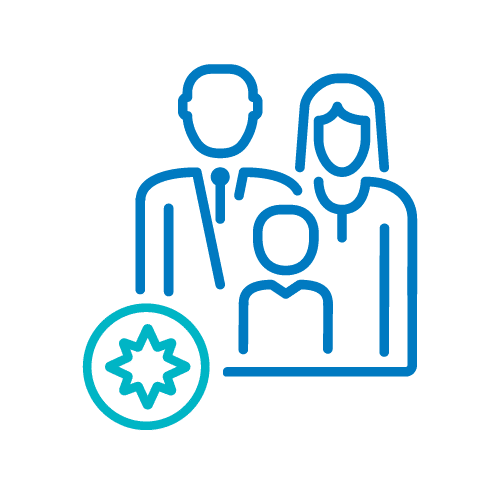 Step 1: Pick a Citizenship by Investment Program

Think about what you want to get out of your second passport. Things like tax breaks, visa-free travel, timeline to citizenship and costs for a passport should be factored in.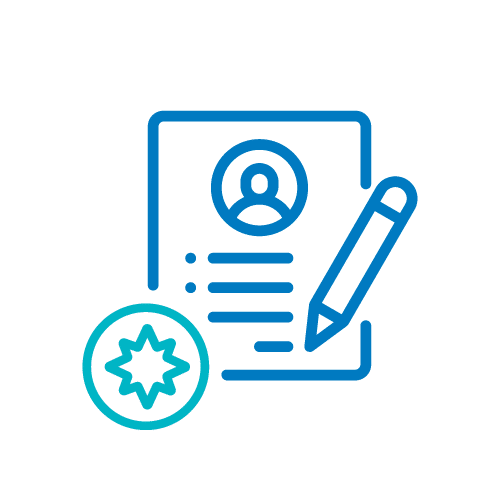 Step 2: Pass the eligibility test

Are you over 18, have a clean criminal background, and are in good health? Can you prove you have enough funds to make the investment? These are just some of the requirements needed.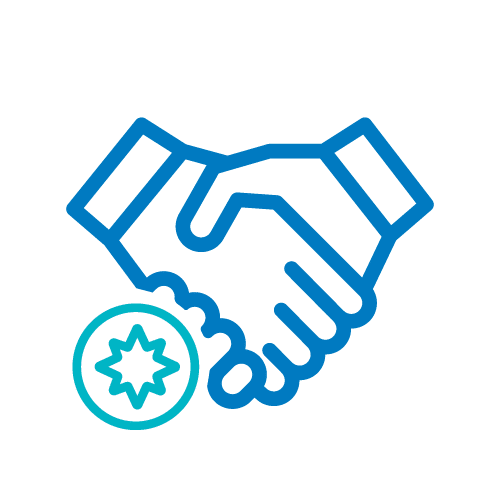 Step 3: Make your qualifying investment

Review the investment requirements of the citizenship program you've picked and make sure you make your investment according to the specifications.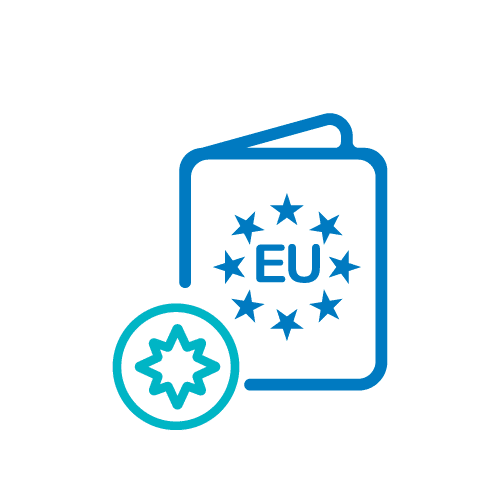 Step 4: Secure passports for yourself and your family

Once you've made your investment, apply for passports for yourself and your family.
Buy a real passport online with Caribbean Citizenship by Investment
Second citizenship with a Caribbean passport offers personal and financial security. Especially if you're running a business, a Caribbean passport can help you manage your wealth assets efficiently, protect your finances, as well as offer numerous tax exemptions that wouldn't be possible otherwise. 
To top it off, most Caribbean citizenship programs have no residence requirement, meaning your application for citizenship can be done remotely, without having to step foot in the country.
What we can do for you today
Global Citizen Solutions is a boutique consultancy firm with years of experience delivering bespoke residence and citizenship-by-investment solutions for international families. We have an experienced, hands-on team that has helped hundreds of clients from around the world acquire residence permits or dream properties and diversify their portfolios with robust investments. Not only will we guide you from start to finish, but you'll have access to our seasoned real estate agents, well-versed lawyers, and the rest of our professional network—all at your fingertips.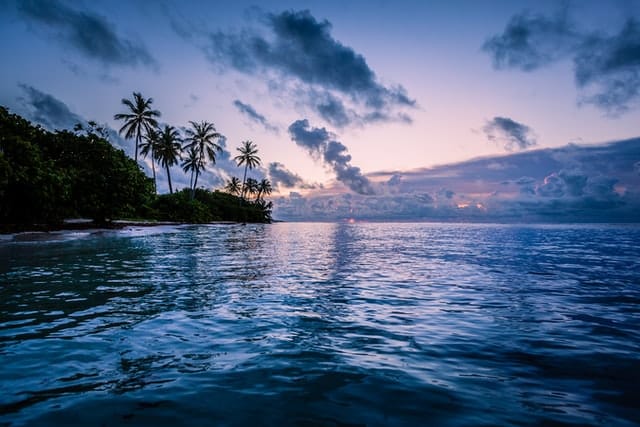 Buy a real passport online with Caribbean citizenship by investment and get:
Visa-free travel to over 140 destinations worldwide

Freedom to own a second home in paradise

Economic advantage

Dual citizenship that can be passed on to future generations
Saint Kitts and Nevis Citizenship by Investment fast-track passport
St Kitts and Nevis Citizenship by Investment program offers an Accelerated Application Process in which you can receive your passport in less than 60 days from submitting the application. Regular processing time is not long, either: about 4 to 5 months. 
Grenada's Grenada's access to E2 United States Visa
The Grenada passport not only gives access to over 140 countries, including the European Schengen area, the UK, Russia and China, but it also allows citizens to apply for the US E2 visa. Grenada's Citizenship by Investment Program offers passports in just four to six months, and the entire family is eligible. 
Why buy a European passport
Europe's level of protection and comfort is unparalleled. The region has become the premium choice for many looking to acquire alternative citizenship or residence in a second nation. According to experts in investment immigration, buying a European citizenship affords superior travel freedom.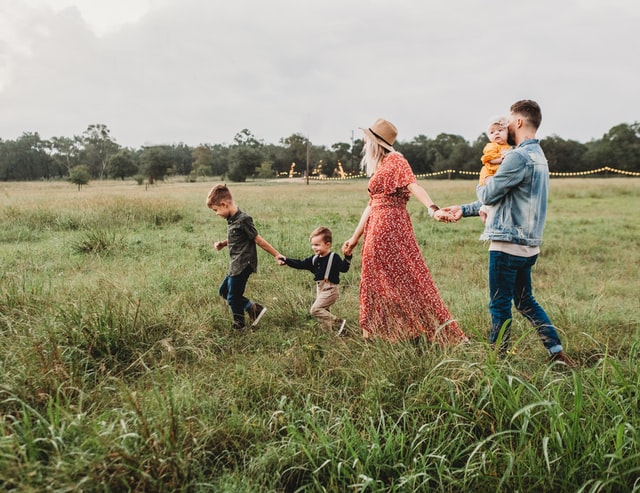 Buy European citizenship and get:
The right to work, live, study and conduct business anywhere in Europe and the Schengen Zone

Visa-free travel to over 160 destinations globally

Access to the European market

Access to quality healthcare, schooling, and work opportunities
Get passports from Malta or Cyprus 
IMPORTANT UPDATE: It's official, Cyprus has closed its popular citizenship by investment program on 1 November 2020. What this means is, investors will no longer be able to acquire a Cypriot passport by investment.
Looking to secure European citizenship? Malta offers a direct investment route to a Maltese passport. Click here for more info.
Malta and Cyprus offer two highly prestigious citizenship-by-investment options in the EU. Malta's high standard of living and geographical location in the Mediterranean makes it an attractive place to get a passport for families. It has nurtured above-average economic growth in recent years, with a highly dynamic real estate market as investors and expats alike tap into the island nation's enormous potential.
If you're looking for gold standards for passports, look no further than Malta's Citizenship by Investment Program, also referred to as the Malta Citizenship by Naturalization for Exceptional Services (MEIN). 
Cyprus is another gem to consider for buying a European passport.  It features a stable business environment, excellent communication infrastructure, and a skilled labor force. A minimum investment of 2 million euros in real estate is needed for the Cyprus Investment Program, and successful applicants acquire visa-free or visa-on-arrival access to 173 destinations worldwide within roughly six months.
Citizenship by Investment Comparison Table
| | | | | | |
| --- | --- | --- | --- | --- | --- |
| Country | Minimum investment | Type of investment | Stay requirement | Time until citizenship | Ease of process |
| Antigua and Barbuda | $100,000 | Transfer of funds | 5 days per year | 7 months | Easy |
| Cyprus | €2million | Real estate and other options | N/A | 9 months | Medium |
| Dominica | $100,000 | Real estate or government donation | N/A | 6 months | Medium |
| St. Kitts and Nevis | $150,000 | Real estate or government donation | None | Fast track option 2 months | Easy |
| Grenada | $150,000 | Real estate or government donation | None | 3 months | Easy |
| St. Lucia | $100,000 | Real estate and other options | None | 4 months | Medium |
| Malta | €690,000 | Investment and donations | N/A | 12 0r 36 months | Easy |
How to buy residency
If you're not in a hurry to buy a passport but would still like to enjoy the benefits associated with having the right to live in another country, then consider buying residency through residency-by-investment. Also known as, 'Golden Visa Programs',  residency schemes have enjoyed a lot of attention in recent years. 
Similar to citizenship by investment, you need to make an investment, usually in real estate, to acquire residence permits for yourself and your family. Most programs like the Portugal Golden Visa and Spain Golden Visa offer citizenship indirectly. You must first hold your investment for a minimum of five years and fulfill all the requirements set forth in the program to be eligible for passports after a given period of time.
For example, in Portugal, you can acquire Portuguese passports after a five year period, whereas in Spain, you can obtain a Spanish passport after ten years.
Best-selling program: The Portugal Golden Visa
By far, Portugal's Golden Residence Permit Program is an excellent choice for investors seeking to buy residency in Europe quickly that leads to citizenship in the EU. The Golden Visa program is particularly popular among entrepreneurs since one of the investment options is to invest in the creation of a business that generates employment. Investments start from €280K and people typically buy real estate at the value of or above €350K, and get permits within months.
How Global Citizen Solutions can help you
As a boutique citizenship and residency by investment firm, Global Citizen Solutions has a 100% success rate with Golden Visa applications in Portugal. Each client is supported by a dedicated account manager throughout the application process and our extensive experience and inside knowledge in the Portuguese market will give you a competitive edge required for success.
Golden visa vs. citizenship
You might be wondering, what is the best option: buy a passport immediately through citizenship by investment, or go through a golden visa program and then acquire a passport. While Golden Visa Programs are cheaper, citizenship by investment provides a very quick and straightforward way to obtain a second passport. If you're unsure what to pick, check out our residency vs citizenship by investment guide here.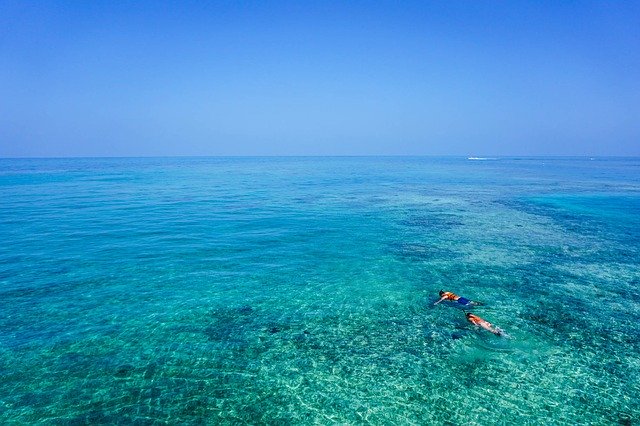 Ask the experts! Where is the best place to buy a passport?
Dominica remains the best place to buy a citizenship. Investors looking to uproot their lives and buy a passport will be pleased to know you can get a passport for a minimum investment of $100,000, with citizenship granted in 3-4 months. 
The Dominica Citizenship by Investment Program has actually received numerous awards for being the best Caribbean Citizenship Program, and we can see why. The program's low-cost fees, minimum investment amounts, and the speed of processing applications make it a worthwhile program to consider.
Frequently asked questions about buying a passport
How much is it to buy a passport?
Buying a passport starts from a €100K investment and it can go up to €2million, depending on what country's citizenship by investment program you choose.
How to buy a second passport?
Buying a second passport is relatively straightforward and simple. You must first pick a Citizenship by Investment Program suited to your needs, then ensure you are eligible to apply. Once you've picked your country program, you must make your qualifying investment and maintain it for a period for a period of time. You will then get a second passport. 
How to buy a passport legally?
To buy a passport legally, you must pass rigorous due diligence checks, as set forth by the respective citizenship by investment program you pick. This usually includes passing a detailed criminal background check and being open to supplying bank statements showing your financial activity.
Is buying a passport in Malta a good idea?
Buying a passport in Malta is a great option for investors looking to set shop in Malta, or get a European passport in under a year. Usually, high-net worth individuals apply for this program since the minimum investment required is over €690,000.
Is buying a passport in Portugal a good idea?
You can't buy a passport in Portugal.   If you are happy to go through Portugal's Golden Visa program, then you can get a Portuguese residency with a path to citizenship after five years. If you have time on your hands and would still like to live in Portugal, then it's a perfectly good idea to get a passport via the residency by investment scheme.
Can you buy a passport from any country?
Yes, if the country runs its citizenship by investment or golden visa scheme, then you can buy a passport from that respective countries', but first, you must make a qualifying investment as set forth in the program requirements.
What's the best citizenship by investment program?
Dominica is ranked as the best citizenship by investment program because of its quick processing times, quick timeline to passport, and cost-effective investment options starting from a €100K investment. If you're unsure about what program to pick, check out our citizenship by investment comparison guide here.