With a longstanding reputation as the land of opportunity, the United States is an attractive proposition for many international entrepreneurs. However, for foreign nationals looking to do business in the US, the path to permanent residency can be long and arduous.
In this guide, we will explore some of the options available to you if you want to use your investment funds to start a business in the United States as an international entrepreneur and eventually get a green card.
The Basics of Entrepreneur Visas for the United States
If you're seeking a green card to relocate to the United States, you have a range of entrepreneur visa options that cater to your needs.
These visas are designed to enable immigrant entrepreneurs to enter and stay in the country, making it easier for you to pursue your business aspirations. They offer a variety of immigration benefits, which can include opportunities for business expansion, job creation, and long-term residency in the United States.
These pathways often come with specific criteria and requirements, which you should carefully consider before making your choice. By selecting the most suitable visa option, you can embark on their entrepreneurial journey in the US, contributing to the nation's economy while pursuing your business goals.
The E-2 Visa for International Entrepreneurs
If you're an aspiring investor looking to establish or operate a business in the United States, the E-2 Visa might be the perfect opportunity for you.
The E-2 is a non-immigrant visa that allows qualified investors from treaty countries to enter the US for the purpose of making a significant capital investment in a genuine enterprise.
E-2 benefits
There is flexibility in terms of how the investment funds are used.
You can legally live in the US, work and operate your business.
Your immediate family is included in the visa – spouse and children under 21 years old, unmarried. Your children can also study in the US.
You can travel to and from the US without restrictions.
You can renew your two-year E-2 Visa indefinitely, as long as your business remains viable and the requirements for renewal are sustained
There is no set minimum investment, as long as the investment is considered to be a substantial amount.
E-2 requirements
Be a national of a treaty country: 
You must be a citizen of a country that maintains a valid treaty of commerce and navigation with the US.
Make a substantial investment: 
You must invest a significant amount of capital in a bona fide enterprise in the US.
There is no specific minimum investment required, but it must be sufficient to ensure the successful operation of the business. A common guideline is to invest at least $100,000, although this isn't an official requirement, and some treaty investors have been granted the visa with a lower investment.
A "bona fide enterprise" refers to a real and active business that produces goods or provides services for profit, meeting all the legal requirements to operate in its area.
Other requirements include the investment being classified as a real operating enterprise, having the funds at risk, and not being marginal or idle, as well as the capital being lawfully acquired, and the business demonstrating profitability and significant economic contribution.
Act with intent to leave: 
You must prove to the embassy that your intent to enter the US is temporary; the E-2 Visa is a non-immigrant visa, and you are not eligible to become a lawful permanent resident.
Providing a written statement to the US Embassy indicating your intention to leave the country once your E-2 status expires is usually sufficient, although the embassy might request additional proof of ties to your home country, such as your house, job, or family, as evidence of your commitment to returning.
The EB-5 Visa
The EB-5 Visa aims to promote economic growth in the US by creating job opportunities and attracting capital investment.
Designed for immigrant investors, the EB-5 Visa program provides a route to becoming lawful permanent residents of the US through investments made within the United States, and it has become one of the most popular investment visa programs in the world.
By participating in the EB-5 program, you have the opportunity to become a permanent resident and eventually become a US citizen by investing directly in a job-creating new commercial enterprise or investing through regional centers approved by US Citizenship and Immigration Services (USCIS) to promote economic growth in designated areas.
EB-5 benefits
Path to US citizenship
Freedom to travel to and from the US
Green cards for the whole family
No employment restrictions
No daily management of investment
EB-5 requirements
While there are no specific education or language requirements, you must be able to demonstrate the lawful source of your investment funds (which can be from loans or gifts) and meet the program's investment thresholds.
Investment requirements
In order to be eligible, foreign entrepreneurs must invest at least $1,050,000, or $800,000 if the investment is made in a Targeted Employment Area, into a commercial enterprise.
Job creation requirements
The EB-5 Visa has fairly stringent job creation requirements, with an investor needing to create at least ten full-time jobs.
L-1 Visa: Work in the United States for a Foreign Company 
The L-1 Visa is for multinational managers or executives who have been employed for a minimum of one of the three preceding years by the same multinational firm or corporation.
This visa category also allows overseas companies to expand their business to the United States by permitting the overseas company to transfer executives and managers with direct knowledge of the company's operations to the United States in order to qualify as an executive or manager, you must meet certain requirements.
L-1 Visa benefits
Freely live and work in the US with a temporary residence permit and work permit.
Travel in and out of the US on a valid L-1 visa.
Your dependents can live with you
Your spouse can work
Both the employer and employee must fulfill a set of requirements for the L-1 Visa petition to be filed successfully.
Employer requirements: The employer located in the US and its foreign branch that employs the employee overseas must hold a qualifying relationship. Also, note that during the applicant's stay in the US, the employer must be conducting business in the United States and at least one other country. Because of these requirements, the L-1 Visa is more suited to large businesses than to small businesses.
Employee requirements: The foreign national must be employed by the foreign employer for at least a year within the previous three years, in a managerial, executive, or specialized knowledge position. Note, there is an exception to this rule. Namely, US locations that have been running for less than a year can qualify under a separate provision (L-1 New Office). With this visa, the applicant can work for the US company that filed the application.
The employer must prove one of the following three things:
The foreign parent company holds at least 50 percent of the shares in the US subsidiary or vice versa.

Both parties are sister companies and are each owned at least 50 percent by the same parent company.

 

A US company

maintains

a permanent establishment abroad or vice versa.

 
EB1-C
The EB-1C Visa is for multinational managers or executives who have been employed for at least one of the three preceding years by the same multinational firm or corporation.
This visa category also allows overseas companies to expand their business to the United States by permitting the overseas company to transfer executives and managers with direct knowledge of the company's operations to the United States to assist with the start-up. In order to qualify as an Executive or Manager, certain requirements must be met.
To qualify, you must be coming to the United States to continue working for that employer in a managerial or executive capacity.
Evidence necessary: 
Documentation of your employment history with the multinational firm or corporation.
Evidence of your executive or managerial capacity.
Description of the duties you will perform in the United States.
Proof of the multinational company's qualifying relationship.
It is important to note that the US employer also needs to meet certain requirements, such as:
The employing company must have a qualifying relationship with a foreign company (parent, subsidiary, affiliate, etc.).
The employing company needs to conduct business in the United States and in one other country. The business may be done directly or through a subsidiary.
The company must exist for at least a year in the United States.
International Entrepreneur Rule
The international entrepreneur rule, also known as "startup visa," is technically not a visa. Instead, it is a period of stay authorized granted by the Department of Homeland Security.
It is a United States Citizenship and Immigration Services regulation that allows international entrepreneurs to temporarily live and work in the United States.
To be eligible under the International Entrepreneur Rule, an applicant must show that their time spent in the United States would provide significant public benefit through the potential for rapid growth and job creation.
This includes the applicant having a central and active role in the start-up company.
Entrepreneurs seeking parole status under this regulation must demonstrate that they:
Possess a substantial ownership stake in a startup company established within the last five years in the United States, with considerable potential for rapid expansion and job generation.
Play a central and active role in the startup, contributing significantly to its growth and success.
Must show a substantial public benefit to the United States through their entrepreneurial role, either by:
Attracting substantial investment from qualified US investors with a history of successful funding.
Securing substantial awards or grants from government entities (federal, state, or local) typically provided to startups for economic development, research and development, or the creation of jobs. Or they can partially meet either or both of the previous two criteria and provide compelling evidence of the startup's potential for rapid growth and creating jobs.
Should otherwise demonstrate qualifications warranting favorable discretion.
In the case of a spouse or child of an entrepreneur applying for parole status under this rule, they must independently qualify for parole based on substantial public benefit or urgent humanitarian grounds, in addition to meriting favorable discretion.
Why work with Global Citizen Solutions for your US entrepreneur visa application?
If you are interested in any of these entrepreneur visa options, don't hesitate to contact us and book a complimentary 30-minute call with one of our experts. 
Global Citizen Solutions is a boutique investment migration consultancy firm focused on finding the right residency or citizenship by investment program for individuals wishing to secure their future and become global citizens. With offices in Portugal, the United Kingdom, Hong Kong, and Brazil, our multilingual team guides individuals and families from start to finish, providing expert advice considering freedom, mobility, taxation, and security. 
We have helped hundreds of clients from 35+ countries in all the top programs. With an in-depth and comprehensive understanding of the area, we provide our clients with solid guidance. We have a team of immigration lawyers and immigration advisers specialized in US immigration.

 

Our team has never had a case rejected. Our 100 percent approval rate sets us apart from our competitors and guarantees that you can expect a successful application.

 

Our transparent pricing covers all the processes from opening your bank account, document certification, and legal due diligence to investment and submission. As there is one fee for the entire process, you can be confident that you will not face any hidden costs later.

 

All data is stored within a GDPR-compliant database on a secure SSL-encrypted server. You can be safe knowing that your personal data is treated with the utmost security.

 

Global Citizen Solutions provides an all-encompassing solution. Our support can continue even after you receive your passport. We offer additional services such as company incorporation, Trusts, and Foundations formation.

 

The BeGlobal Onboarding System® allows you to access the status of your application every step of the way, something that sets us apart from our competitors.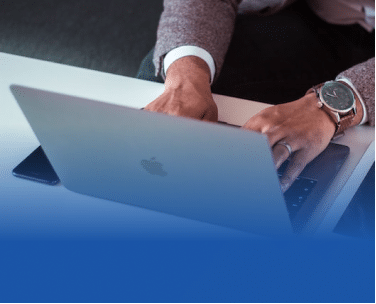 Frequently Asked Questions about Entrepreneur Visas for the USA
How can I get entrepreneur parole under the international entrepreneur rule?
A key aspect of applying for entrepreneur parole is to demonstrate that the startup company provides a significant public benefit because of its potential for rapid growth and job creation. 
Do I need to invest or have ownership interest to qualify for these visas?
Certain routes, like the International Entrepreneur Rule, mandate a specific ownership interest in the start-up entity. Alternatively, other pathways, such as the E-2 Treaty Investor or EB-5 Immigrant Investor, necessitate an investment. 
What should include in my business plan if I apply for the EB-5 Visa with a direct investment?
An effective EB-5 business plan should feature a concise summary of the business, its products, services, objectives, and the application of EB-5 investment for job creation. It should also provide details on organization, staffing, job descriptions, contracts, marketing, and advertising.
A comprehensive market analysis, competitor information, and financial projections for five years are crucial.
The business plan should be detailed enough for USCIS evaluation, supported by credible sources and industry standards.
Should I consult with an immigration attorney to apply for a US entrepreneur visa?
Because the process for applying for the visas available to entrepreneurs in the USA can be long and complex, it is worth consulting an immigration attorney to determine your eligibility as well as plan and guide your application.