IMPORTANT UPDATE: It's official, Cyprus closed its popular citizenship by investment program on 1 November 2020. What this means is investors will no longer be able to directly acquire a Cypriot passport by investment.
A new program has taken place, however. The Cyprus Golden Visa provides individuals with an alternative route to permanent residency in Cyprus. Those looking for European citizenship can also apply to the Malta citizenship program, which offers a direct investment route to a Maltese passport.
---
Abortion became entirely legal in Cyprus in March 2018. Among other
countries where abortion is allowed
, Cyprus abortion law permits the procedure to be done on demand until the 12th week of pregnancy, and until the 19th week in cases of rape, or incest. Previously, it was only done in cases of fetal abnormality, if the pregnant woman was at risk of bodily or mental damage, or if the woman had been raped or otherwise sexually assaulted.
Abortion in Cyprus
In Cyprus, like in many European countries permitting abortion, it is possible to have an abortion in public hospitals or certified clinics. Pregnancy termination is not permitted for economic or social grounds, however, even at the request of the pregnant woman or her family.
Cyprus abortion law, unlike Malta's abortion law, permits abortion procedures to take place under the following circumstances:
To protect the woman's physical or mental health;
To save the pregnant woman's life;
To terminate an unwanted pregnancy due to rape or incest;
To terminate the pregnancy in the event of fetal impairment.
Healthcare personnel have the right to refuse performing abortions. Unless considered an emergency procedure essential to save the pregnant woman's life, or to avert permanent and significant physical and/or mental harm to the woman, an abortion has to be conducted in the presence of at least two gynecologists or obstetricians.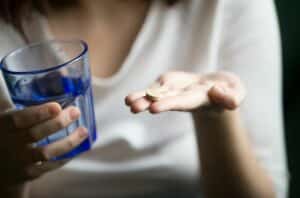 It is acceptable for unmarried women above the age of 18 to only give their personal permission to undergo an abortion, however, there are certain case-specific stipulations that a woman must follow in order to be permitted an abortion procedure in Cyprus, those being:
In cases where a woman is married, the woman's spouse must consent to the procedure.
In cases of child pregnancies, or where a girl is under the age of 18, the procedure must be approved in writing by her parent or legal guardian.
The Cost of Abortion in Cyprus
What does a private abortion cost in Cyprus? The cost of pregnancy termination is determined by whether it is a medical or surgical procedure, and after determining  the gestational age (over 12 weeks becomes more expensive). Women in Cyprus with Medicare cards may pay around $470 out-of-pocket, covering costs for surgical termination when the gestation period is still within  the first 12 weeks.
Abortion Pills in Cyprus
Abortion pills in Cyprus are readily available in women's medical centers, provided that a woman is only up to 11 weeks into her pregnancy.
When females choose to use the abortion pill in Cyprus, they have greater freedom in terms of when and where they have their abortion. They are not obliged to be present at medical facilities or private clinics throughout their abortion, but they must be able to contact their specialized physicians by phone in the event of an emergency since abortions require mandatory advice from medical professionals.
Abortion pills help reduce unwanted pregnancies, but they can be dangerous at the same time – if the pill doesn`t match with a woman's body, she may be prone to excess bleeding, infections, allergic reactions to any of her medications, etc. That is why, when utilizing abortion pills, women should consult with health service specialists, and even pass compliance tests for certain pills to ensure her safety and understanding of how to utilize the prescribed medications properly.
Abortions induced by pills are an alternative for many women who are less than 10 weeks pregnant, and who wish to manage their experience due to a change in their lifestyle, work schedule, or personal desire. It is good to note that everyone reacts differently to abortion pills, and the time it takes to complete an abortion varies from one person to another.
Statistics on Abortions in Cyprus
There are certain legal bases and gestational limitations for abortions to take place in Cyprus, as referenced in the table below:
| Economic or social reasons | Foetal impaiment | Rape | Incest | Intellectual or cognitive disability of the woman | Mental health | Physical health | Health | Life | Other |
| --- | --- | --- | --- | --- | --- | --- | --- | --- | --- |
| Not specified | Yes | Yes | Yes | Not specified | Yes | Yes | Not specified | Yes | Yes |
Frequently Asked Questions Regarding Abortion Laws Across Europe & The Globe
Is abortion illegal in Cyprus?
Like the most part of European countries, Cyprus made abortion legal. The legalization came into effect in March 2018. The procedure is legal in Cyprus until the 12th week of pregnancy, and until the 19th week in cases of rape or incest.
What is the cost of abortion in Cyprus?
Women in Cyprus with Medicare cards may pay up to $470 out of pocket for surgical termination when the pregnancy is still within the first 12 weeks. The cost of pregnancy termination in Cyprus is dependent on whether the procedure is medicinal or surgical, as well as the gestational age (over 12 weeks becomes more expensive).
What countries allow free abortion in Europe?
The cost of abortion depends on the country's abortion laws: in some countries abortions are paid by patients while in other countries they are paid by the state. In Portugal, for example, Portuguese residents have the legal right to an abortion paid for by the state, up to ten weeks into the pregnancy. This was approved by a referendum regarding abortion law in Portugal in 2007.
How many countries do not allow abortion?
Regarding abortion laws, there are 24 nations worldwide where abortion is completely prohibited. In Europe, these countries include Andorra and Malta, in Africa, Senegal and Egypt, and in Asia, the Philippines and Laos.
What are some of the strictest abortion laws in Europe?
Where is abortion illegal in Europe?
Abortion is illegal in all cases in Malta, Andorra, and San Marino, where pregnant women and medical practitioners may be tried under the eye of the law.