Are you moving to a new country? If so, there are many variables to take into account. For instance, immersing yourself in a new culture, getting to grips with what visa you will need, and the potential language barrier can make the relocation process tricky. Amongst these, the cost of living in a country and security are two of the most critical aspects to consider while moving to a new country. In this article, we will take you through some of the world's cheapest and safest places to live. 
There are several budget-friendly countries across the globe where you can live comfortably. However, there is always a concern for safety in countries where infrastructure and amenities are less efficient than in more developed countries. This article will discuss the ten cheapest and safest places to live in the world. 
It's usual to be concerned about safety while you are moving abroad, especially when you are relocating for the first time. It's always wise to commit to researching the country you are moving to in order to make the relocation process as hassle-free as possible. 
Ten of the Cheapest and Safest Places to Live in the World
Here's a list of the ten cheapest and safest places to live in the world. 
The Czech Republic

Bulgaria

Albania

Portugal

Costa Rica

Panama

Mexico

Thailand

Malaysia

Vietnam
1.  Czech Republic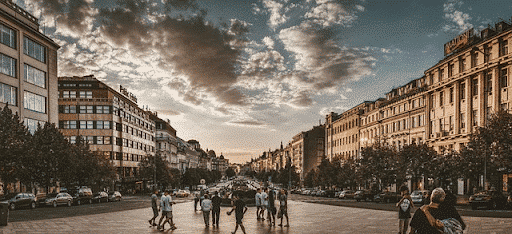 The Czech Republic lies in the heart of Europe. It is surrounded by Germany in the west, Poland in the northeast, Austria in the south, and Slovakia in the east. Given its strategic location, it is very easy to travel across Europe. 
The country offers a high standard of living yet remains one of the most affordable countries in Europe. Alongside this, the Czech Republic also has a very low crime rate, making it one of the safest countries to live in the world. In addition to this, the Czech Republic has a large expat population. So if you are moving to the country from some other part of the world, you are bound to find people with similar experiences, particularly in cities such as Prague, ​​Brno, Ostrava, and Plzeň.
2. Bulgaria

Bulgaria is a beautiful country in Eastern Europe with historic cities and towns, charming natural landscapes and a welcoming expat community. The country is well-connected with other EU member states and Eastern European countries and therefore serves as an essential business location for international trade.
Although people think Europe is an expensive place to live, Bulgaria definitely challenges this perception. It is possible to get by easily without breaking the bank in this country.
Sofia, the capital of Bulgaria, is one of the safest and most inexpensive places to live and hence is a great place to start. The city has various tourist-friendly spots and hidden gems that are great to explore. Roam around the capital and explore the country to learn more about its culture and people. 
With a Bulgarian passport, you can travel visa-free to more than 170 countries across the world. The country has six ways through which you can obtain permanent residency that, includes:
Purchasing units and shares in investment funds

Investment in a Bulgarian company

Purchasing shares in a Bulgarian company

Acquisition of rights under concession agreements

By increasing the capital of a Bulgarian company

By increasing the capital of a Bulgarian company not listed in the securities market
It is undoubtedly one of the best places for expats to live owing to the following factors.
Some of the advantages of living in Bulgaria are:
Competitive tax rates: A number of expats have chosen Bulgaria as one of the best places to live because the tax structure is comparatively better than other European countries. The country offers a flat tax system where corporate and personal tax rates are around 10 percent.

Better scope of education: If you are someone who wants to relocate with your family and children, Bulgaria has plenty of international and local schools with excellent learning opportunities.

Affordable cost of living: Bulgaria has budget-friendly restaurants, hotels, and home appliances to offer. If you compare it with the rest of Europe, the rates are pretty affordable. Rents are also significantly lower than in the United Kingdom.

Rich culture: Bulgaria is renowned for its rich culture, marked by its world-famous visual arts, including frescos, murals, and icons. The country is also famous for its delicious cuisine like salads, soups, and Bulgarian wine,

Friendly locals: Locals in Bulgaria are usually very friendly and welcoming, so you can easily socialize with them and learn about their country. 
3.  Albania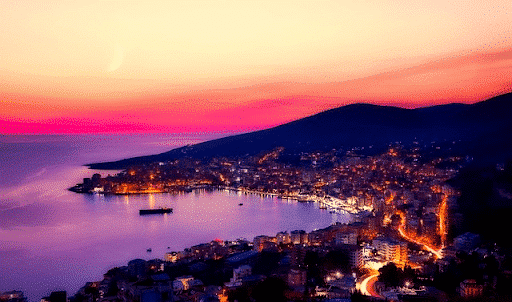 Albania, one of the most underrated countries in Europe, has a lot to offer. It has a warm Mediterranean climate, and the picturesque landscape makes it an ideal place to stay. Albania's strategic location makes it convenient to reach by air, land, or sea. 
If you are looking for a cost-friendly country that has a high standard of living, then Albania might be the right place for you. However, you'll find that prices are higher along the Adriatic and Ionian coastlines, which is something to bear in mind. You will find more economical options if you move away from the tourist areas. The capital, Tirana, offers low-cost public transportation, although you can also get around the city quickly by bike or on foot.
The market rates in Albania are pretty reasonable. Local restaurants are pocket friendly and offer many different cuisines. In terms of safety, Albania is also a great place to live. 
With an Albania passport, you can travel to more than 130 countries without a visa. The government of Albania will also be announcing the Citizenship by Investment Program soon.


4. Portugal

Portugal is certainly one of the world's cheapest and safest places in the world to live right now. Many people from the United States are moving to Portugal since it is a safe and inexpensive country. Portugal has its share of warm weather, with more than 300 days of sun per year, so if you are a nature lover looking to spend time outside, Portugal can undoubtedly deliver.
Another major feature to highlight is the advanced transportation system. The availability of buses and trains at budget-friendly rates makes traveling around Portugal very easy. When it comes to safety, Portugal ranked sixth position among the safest countries in the world in 2022, according to the Global Peace Index. Portugal also has comparatively lower crime rates than other European countries. 
The locals are friendly and warm, and you'll find they go out of their way to make foreigners feel at home. Portuguese is the official language, but you will find many people who speak fluent English, especially the younger generation settled in cities. Portugal also has an excellent education system, and you will find many options when choosing schools, colleges, and universities in Portugal. 
Alongside these selling points, Portugal also has an attractive tax system. The tax policy makes it a desirable place for foreigners, expats, and investors. You can enjoy the NHR (Non-Habitual Residency) tax system if you are residing for more than 183 days in the country and have not been a tax resident for the previous five years. The Non-Habitual Resident tax regime provides various tax benefits, such as a special personal income tax policy for up to ten years. 
To top it all, the real estate industry in Portugal is booming. There are many options, whether you want to rent a property, buy a house or renovate an old villa. To obtain residency in the country, you can apply for the Portugal Golden Visa Program. With a Portugal Golden Visa, you have access to 27 nations in EU and can travel visa-free to 172 countries across the world. Once you complete 5 years of residency in Portugal, you can apply for an European passport.
5. Costa Rica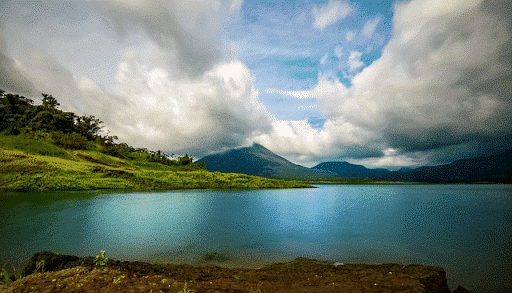 If you are a US citizen looking to move to a different country, you should definitely consider Costa Rica. Costa Rica is situated in Central America, connecting North and South America, and is the ideal place for someone who loves adventure.
Costa Rica is also safe for solo expats and has a low crime rate. The country offers several visa options which allow expats to stay in the country without a full-time job in hand. This makes Costa Rica an ideal place for expats to retire.
Costa Rica is among those countries with a low cost of living and high quality of life. You can expect all sorts of basic and advanced amenities at affordable rates. A key advantage of opting to live in Costa Rica is that you can lead a healthy and active lifestyle.
As per our Global Passport Index that assess the power of global passports in terms of mobility, investment opportunities and standard of living, Costa Rica ranks on the 56th position. With a Costa Rica passport, you can travel to more than 190 countries across the world without a visa.
6. Panama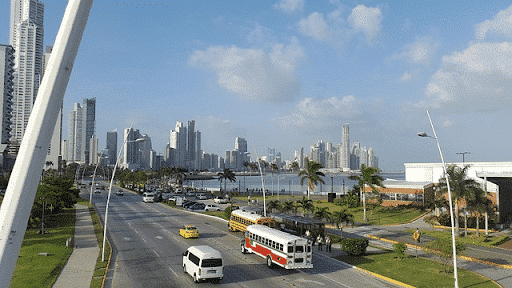 Like Costa Rica, Panama is also located in Central America and is considered to be one of the cheapest and safest places to live in the world. 
Compared to neighboring countries like Nicaragua or El Salvador, Panama is more expensive, but it's generally much safer. The community in Panama is very multicultural, consisting of both locals and expats. 
One of the most significant selling points of Panama is its stunning landscape- be it a wide range of rainforests, sandy white beaches, lakes, yards of coastlines, or national parks, if you prefer living amidst nature, then you should consider Panama.  
If you are planning to move abroad, the healthcare of the country is a significant aspect to consider. Panama certainly offers a quality healthcare system at affordable costs. Moreover, you can acquire health insurance in Panama at any age. 
The essential aspect for expats living in Panama is the ease of getting a residency visa. You can do so by obtaining a Panama Investor Visa. Under the country's Citizenship by Investment Program, applicants can obtain residency visa in the country in return for investment. After 5 years of residency, candidates are eligible to apply for Panama Citizenship.
Benefits of Panama Citizenship:
You have the right to live, study and work in Panama

Visa free travel to more than 146 countries across the world

Stable political and economic environment

No tax applicable on

foreign-earned income and no inheritance tax

You can hold dual citizenship
7. Mexico

Mexico is a vibrant country with a diverse landscape and a lively local culture. It's regarded as one of the most accessible places to move to from the USA because of its close proximity. A quick flight – or even a short drive, if you are close to the border – will get you from the USA to Mexico in no time. 
Located between North and South America, Mexico is a budget-friendly country in comparison to the USA, Europe, and Canada. You could save a lot every month depending on where you are planning to stay in the country. Here's the average cost of living in Mexico, as per Numbeo. 
Monthly rental costs
Apartment (one bedroom) in the city center – €472.33 

Apartment (one bedroom) outside of the city center – €289.86 

Apartment (three bedrooms) in the city center – €835.03 

Apartment (three bedrooms) outside of the city center – €597.49 
Monthly utilities
Basic (electricity, heating, cooling, water, garbage) for 85m

2

apartment – €52.36 

1 min. of prepaid mobile tariff local (no discounts or plans) – €0.07 

Internet (60 Mbps or more, unlimited data, Cable/ADSL) – €26.38 
Cost of transportation
One-way ticket (local transport) – € 0.51 

Monthly pass (regular price) -€ 17.78 

Taxi for 1km (normal tariff) – € 1.06

Gasoline (1 liter) – €1.15 
Mexico is known as one of the best countries for Americans to retire and if you are planning to Mexico permanently, you need to apply for the Mexico Permanent Residence Permit. With a Residence Permit Card, you can do the following:
Work in Mexico without a work permit

You have access to free health insurance

You can enter and leave the country as many times as you want

You have access to visa free travel to more than 159 places across the world



8. Thailand
Thailand is one of the safest countries to live in Asia and is also very friendly on the wallet. Many expats tend to move to Thailand because the cost of living is very affordable: Transport, food, accommodation, attractions, and activities. In addition, to this, Thailand also has an attractive real estate and rental market. From luxury villas to studio apartments, you will find almost all types of properties in the country.
Thailand is on many travelers' lists because of its unique flora, fauna, and diverse landscapes. Hills surround the country in the North. Apart from that, there are dense forests, islands, and bustling cities as well. Bangkok, the capital of Thailand, is one of the most dynamic cities in the world and is a city that is extremely popular amongst expats. English is taught as the second language in most schools in Thailand. This helps in making Thailand one of the best countries for Americans – and other nationalities for that matter – to retire.
In order to work legally in Thailand, you need a work permit. You are not allowed to work in the country if you don't have a Non-Immigrant B Visa and a work permit. Ideally, you must apply through your employer for a work permit. You will also need to provide the following: 
Passport

Medical certificate

Letter of employment

A passport photo

Your address in Thailand

Proof of degree(s)
All expats need to be covered by either public health insurance or private health insurance if they are moving to Thailand. In terms of health care and infrastructure Thailand stands somewhere in the middle. However, you can get advanced and faster treatment with international health insurance. 
9. Malaysia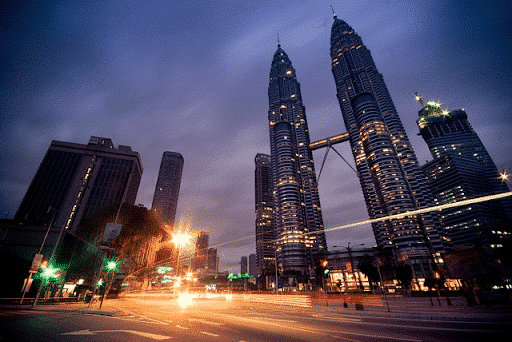 Malaysia is one of the safest and cheapest places to live if you want to settle somewhere in Southeast Asia. It is a well-developed country with an affordable cost of living and low crime rates. 
Malaysia has got one of the most advanced infrastructures. Transportation, roads, and connectivity are outstanding in the country, so you can travel from one part of the country to another with ease and without having to spend a hefty amount of money.
You will find plenty of options for renting out an apartment or buying a house in Malaysia. Of the various countries in Asia, in Malaysia where you can purchase property freehold the moment you step off the flight. You can have a transparent ten-year renewable visa, also known as MM2H.
Malaysia has a tropical, hot, and humid climate. If you visit between January and August, you will find the climate to be hot and dry. If you are someone who wants to move to a warm place, then Malaysia can be an excellent destination.
When it comes to healthcare, it's second to none compared to neighboring countries. The wait time for appointments is comparatively quicker, and the healthcare facilities here are much more efficient.
10. Vietnam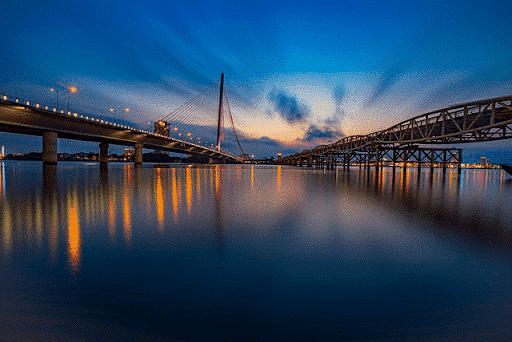 Vietnam is an amazing country with a stunning natural landscape. If you are in Vietnam, you should visit Halong Bay, Cat Ba Island, the Mekong Delta, or try the best pho in Hanoi. Vietnam has a tropical climate throughout the year, with seasonal rainfalls during the monsoons. 
It is definitely one of the safest and most affordable places to live for expats. You can expect a hassle-free and comfortable life in Vietnam at reasonable costs. However, the cost might increase if you try to settle in Hanoi. The country's official language is Vietnamese, although English can be regarded as one of the common languages.
Real estate has become a cornerstone of the Vietnamese economy in recent years. The property market in Vietnam has grown exponentially. A lot of foreign investors invested in properties in Saigon. As a result, prices have risen to a staggering 90 percent between 2017 and 2020. This has resulted in ample job opportunities in several offices, hotels, and other private properties. The immigration laws in Vietnam are pretty stringent, so you might face various challenges while immigrating to the country. 
If you are looking to move abroad, here are some other articles that you can refer to.
Frequently Asked Questions
What are the safest and cheapest countries to live in?
There are several places in the world where you can live affordably. Still, when it comes to the safest and cheapest places to live in, you can pick a few countries – the Czech Republic, Bulgaria, Albania, Portugal, Costa Rica, Panama, Mexico, Thailand, Malaysia, and Vietnam. 
What is the number one safest country to live in?
Regarding moving to a new country, safety is one of the main deciding factors for travelers or expats. One such country that stands out tall regarding safety and security is the Czech Republic. Owing to its low crime rates, stable political environment, and economy, The Czech Republic ranks at an impressive 8th position according to the Global Peace Index. 
Portugal ranks in sixth position in the same index. The country has a rich culture, and the locals are generally hot and welcoming to foreigners. It is also a member of NATO, which gives extra security to the country. 
Iceland tops the list at the number one position. So if you are planning to move to the safest country in the world, Iceland is your place to be.