Are you thinking of investing your bitcoin in a durable and immovable asset? In times of uncertainties and restrictions, what's more permanent than a second citizenship in a stable and reliable country? With bitcoin gaining more leverage in the international market every day, you can now invest your bitcoins and purchase a second citizenship, a door to increased opportunities and freedom. 
Can you buy citizenship with bitcoin?
As of now, bitcoin is the most widely used cryptocurrency in the world and has been the source of many investments and speculations. This decentralized cryptocurrency, free from a central banking authority, allows buyers to make safe, secure, and anonymous transactions, thanks to a peer-to-peer bitcoin network. You can pretty much buy anything with bitcoin, from food and online shopping to real estate and gold.
Some of the most crypto-friendly countries are setting an example of how cryptocurrencies are being integrated into national economies. Indeed, countries are starting to implement legislation in order to regulate it. Some countries do encourage crypto-activities,  implementing crypto ATMs, and crypto tax exemptions. However, even though holding a considerable crypto wallet is great to have, it is always wise to diversify your portfolio and invest some of your cryptocurrency in tangible assets. This type of investment will prevent you from being the victim of an unpredictable market crash or sudden government-mandated tax regulations.
A very successful way to broaden your worldwide opportunities is to trade bitcoin in exchange for citizenship.
Benefits of buying citizenship with bitcoins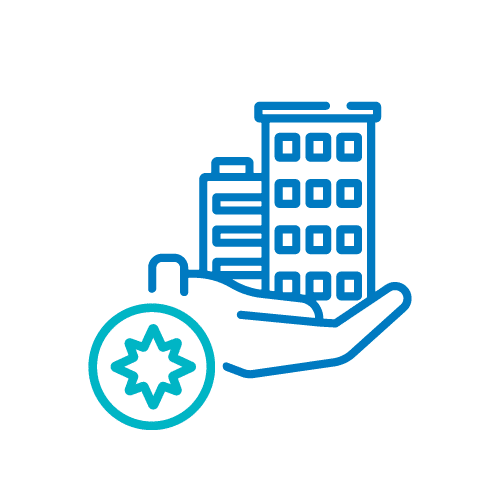 Secure your assets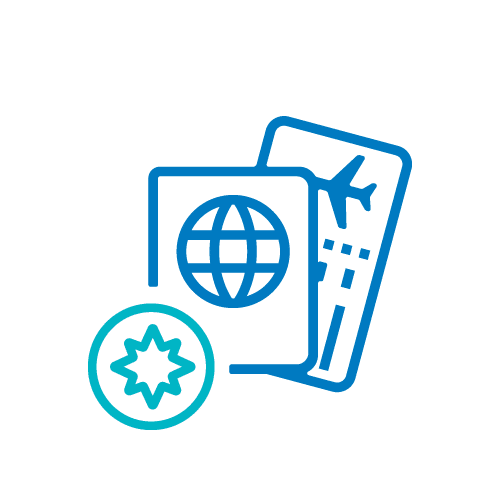 Invest in a second citizenship in a stable country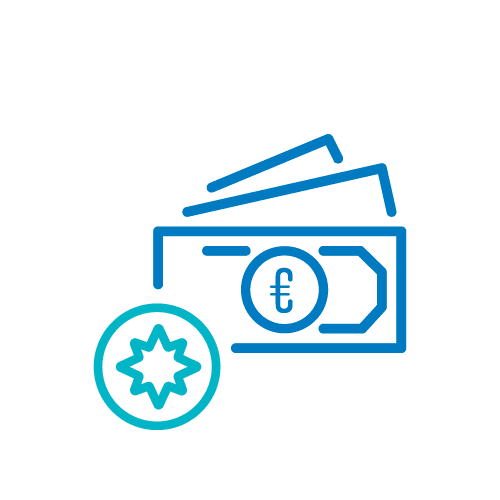 Avoid losing currency with market crash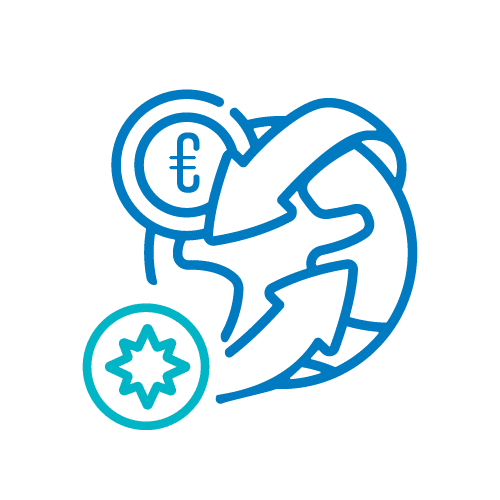 Broaden your worldwide opportunities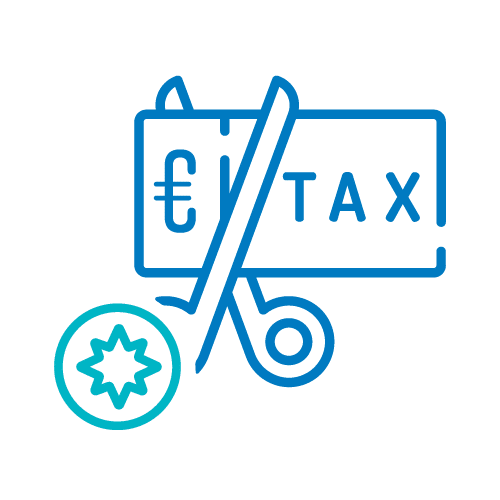 Cryptocurrency tax exemptions
Bitcoin citizenship by investment
If you are looking to purchase citizenship with bitcoin, it is now actually possible in some specific countries. With cryptocurrency gaining a reputation throughout the world, no doubt that applying for citizenship by investment with bitcoin will gradually become an acceptable way to invest with virtual currency.
Vanuatu bitcoin citizenship
So far Vanuatu is the first and only country that officially accepts bitcoin payments in exchange for citizenship. The beautiful island country is located in the South Pacific Ocean and offers one of the fastest citizenship by investment programs. The Vanuatu government has confirmed that it is possible to make a citizenship by investment payment in bitcoin, offering investors a Vanuatu passport valid for five years (renewable for another five years after).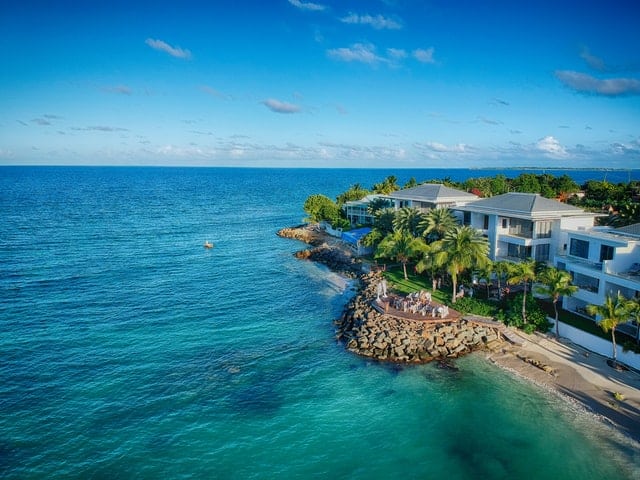 Antigua and Barbuda citizenship
Antigua and Barbuda is also in the process of implementing channels that will allow investors to pay their citizenship by investment program in bitcoin. The country is a paradisiac Caribbean island, whose passport allows visa-free travel to more than 130 countries.
Residents and citizens of Antigua and Barbuda enjoy relaxed tax conditions since there are no capital gains, inheritance tax, income tax or wealth tax on worldwide income or assets.
One of the perks of the Antigua and Barbuda Citizenship by Investment Program is that its process to citizenship is fast and affordable, taking around five months altogether
Best citizenship by investment for bitcoin traders
While some countries have implemented anti-bitcoin regulations, some have opened their arms to cryptocurrency. All over the world, countries are welcoming and encouraging digital currency — including building bitcoin ATMs, ensuring tax exemptions, and attracting crypto businesses. Some of these bitcoin-friendly countries also offer valuable Citizenship by Investment Programs, making the life of crypto investors easier in terms of trading and taxes. 
Malta residency for bitcoin
Malta is one of the most bitcoin-friendly countries in the world. Positioning itself as a worldwide leader in the fintech sector, Malta has built successful infrastructures encouraging cryptocurrency trade and has provided incentives for fintech companies to relocate to its shores. Crypto investors looking to relocate to Malta can apply to the Malta Citizenship by Investment Program, a successful scheme offering investors and their families the unique opportunity to acquire citizenship in Malta in exchange for an investment in the country's economy.
Portugal residency for bitcoin
Portugal has also established itself as a bitcoin-friendly country. Several bitcoin ATMs have been installed throughout Portugal, and legislation favors cryptocurrency. This means that any individual profiting from the purchase and sale of cryptocurrency in Portugal will not be taxed, not even if you exchange the cryptocurrency into another currency. The Portugal Golden Visa scheme has been a fantastic immigration option for international investors looking to secure their digital assets, and realize cryptocurrency transactions without being largely taxed. To top it off, several citizenship by investment companies like Global Citizen Solutions allow payment in cryptocurrencies like Bitcoin, Ripple, and Ethereum. Payment is usually managed by portals like Coingate, showcasing just how open Portugal is to cryptocurrency.

Frequently Asked Questions about buying citizenship with Bitcoin
Can I buy citizenship with Bitcoin?
So far, Vanuatu is the only country where you can buy citizenship with Bitcoin. Antigua and Barbuda are in the process of implementing bitcoin payments.
What is the best citizenship for bitcoin traders?
Several countries are welcoming bitcoin traders and do not tax bitcoin assets. Malta and Portugal are for example some of the most bitcoin-friendly countries.
Which are some crypto-friendly countries?
Some of the most crypto-friendly countries are Vanuatu, Antigua and Barbuda, Malta, and Portugal.