Brazil is a vibrant and diverse country in Latin America with a rich history, stunning landscapes, and an eclectic culture that has captivated the world. From the bustling streets of São Paulo to the tropical beaches of Rio de Janeiro, Brazil is a country that offers something for everyone. 
The Brazil Permanent Residency Investor Visa has therefore gained in popularity in recent years and is also recognized as one of the most straightforward visas for permanent residency status.
South America's largest country is also known for its warm and welcoming people, who are renowned for their hospitality and friendly nature. The country's cuisine is a fusion of African, European, and indigenous influences and is known for its bold flavors and unique ingredients.
Brazil is full of energy and optimism, with a strong sense of national pride and a commitment to building a brighter future for all its citizens. It's, therefore, no surprise that many expats consider a new life in this exciting country, whether it is to buy a second home, start a new business, or invest in one of its many thriving industries. 
In this article, we cover everything you need to know about Brazilian Investor Visa (VIPER), from the benefits, requirements, and application process, to the costs involved in the different investment options. 
We'll also give an overview of timelines with Brazilian authorities, the importance of a Brazilian bank account, any foreign public documents you'll need so your path to permanent residency status and becoming a Brazilian citizen is as smooth as possible.
The Brazil VIPER - An Overview
The Brazil VIPER investor visa is available for business or real estate investments, but there is also an option for retirees to secure residence through the permanent visa program.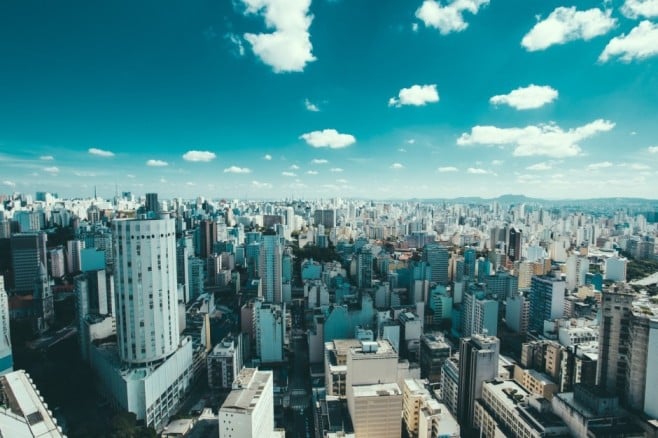 Once the VIPER application has been approved, Brazil grants investors a residency visa. This residency permit is temporary and is subject to the investor maintaining the required investment. However, program participants of the Brazilian investor visa can apply for Brazilian citizenship in three to four years.
While the minimum investment required for business is technically BRL 150,000 ($30,062), this option is only feasible under very specific circumstances. Most applicants should anticipate investing a minimum of 500,000 ($100,208) in a business or BRL 700,000 ($140,303) if investing in a property.
The Business Investor VIPER is the Brazilian investor visa, and a permanent visa is granted immediately. However, if the applicant chooses to invest in a business, the business will be reviewed by authorities after three years. 
To retain permanent residence, it is advised that the applicant should visit Brazil once every other two years so residency status is maintained before the Brazilian authorities.
Those who wish to retire in Brazil can also apply via the VIPER visa. Investment is not required, but the applicant will need to prove their monthly pension income, which should be at least $2,000. Additional amounts may be required to include dependents.
For further information on permanent residency versus citizenship, you may find our article on Residence vs https://www.globalcitizensolutions.com/brazil-citizenship-by-investment/Citizenship helpful.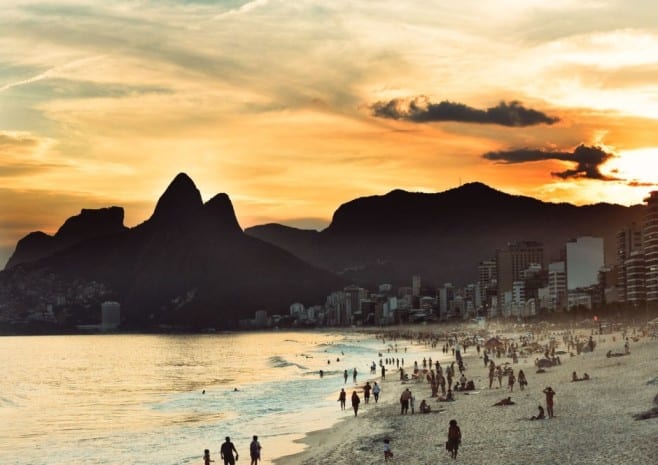 About Brazil
Brazil is the largest country in South America and the fifth-largest country in the world by both area and population. It is known for its vibrant culture, diverse wildlife, and stunning landscapes, including the Amazon rainforest, the Brazilian Highlands, and the famous carnival of Rio de Janeiro.
Brazil has a rich history, with indigenous peoples living on the land for thousands of years before Portuguese explorers arrived in the 1500s. The country became a Portuguese colony and gained independence in 1822. Brazil has since become a multicultural society with influences from African, European, and indigenous cultures.
One of the most popular cultural exports from Brazil is its music, including samba, bossa nova, and funk carioca. The country is also famous for its festivals, including Carnival, which is celebrated in cities throughout Brazil and attracts millions of visitors every year.
Despite its many strengths, Brazil faces several challenges, including income inequality and environmental issues. However, the country has a strong and resilient spirit and has made significant progress in recent years in addressing these challenges and building a brighter future for all Brazilians.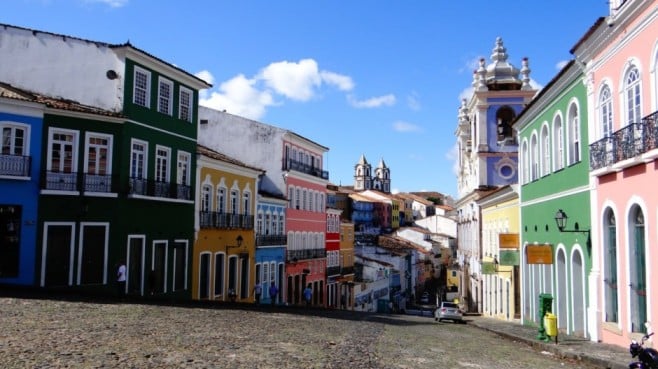 The country is the world's largest producer of coffee, soybeans, and beef and has a thriving tech industry in cities like São Paulo and Rio de Janeiro. 
Over the past few years, Brazil's economy has faced some challenges, including high inflation, a weakening currency, and political uncertainty. However, the country has taken steps to address these issues, including implementing economic reforms and reducing government spending.
One of the biggest strengths of Brazil's economy is its large domestic market, which provides significant opportunities for both domestic and foreign investors. The country is also a major player in international trade, with strong export markets in commodities such as soybeans, coffee, and iron ore.
Despite some challenges, Brazil's economy is expected to continue growing over the next few years. The country has a young and growing population, a strong entrepreneurial spirit, and a wealth of natural resources. With the right policies and investments, Brazil has the potential to become a major global economic powerhouse.
Brazil's local currency is the Brazilian Real (BRL), which is subdivided into 100 centavos. As of May 2023, one BRL equals around $0.20.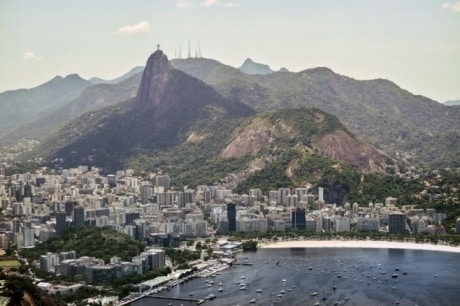 Benefits of the Brazilian Investor Visa
Living in Brazil has a lot of advantages, regardless of whether you're looking for economic benefits or want to have a better quality of life for yourself and your family. The following benefits are the most important, but the list is by no means exhaustive:
Brazil has a large economy and ranks highly amongst other top economies in the world

It is a democratic country with freedom and political stability

It's a peaceful and multi-racial country that welcomes immigrants and their beliefs

Brazil actively encourages and incentivizes foreign investment

A low unemployment rate of

8.8 percent

Brazil ranks in 47th place in the

Global Passport Index

Visa-free travel to 164 countries, including electronic visas or visa-on-arrival for 59 countries
Requirements for Permanent Residency in Brazil 
The requirements for permanent residence in Brazil depend on your investment plan or application route. The documents will vary depending on whether you choose to invest in a business, in Brazilian real estate, or whether you're applying to retire in Brazil.
Eligibility requirements for the investor visa
Your current passport needs to be valid for at least six months

You will need a clear criminal record

You will need to be in good health
If you're retired, you will also need:
Proof of retirement

Proof of monthly pension income
Requirements for business investment
The business investment option has been popular since the investment amount in an existing Brazilian company or new business is comparatively low. Investors have the following options:
Investment of BRL 500,000 ($100,208) in a business (existing or new business) in Brazil

Investment of BRL 150,000 ($30,062) in innovative activities to boost the local economy or the equivalent of creating ten new local jobs
The applicant will also need to prove that they are financially independent and self-sufficient and not reliant on any state welfare.
A business investment or foreign direct investment is also subject to approval from the National Immigration Council (CNI) before your visa application can proceed. You'll need a business plan, a bank account and the funds for your foreign investment.
Throughout the investment period, the applicant and foreign investor must prove that the company is doing well and is profitable, and employs local residents. After three years, the applicants' permanent residency will be renewed if the above business checks have been successful. After four years, the foreign investor can then apply for Brazilian citizenship and become a Brazilian citizen.
Requirements for real estate investment
Applicants can also opt to buy property in Brazil as an investment to live in themselves or to rent it out. Depending on where you decide to invest in or depending on the amount you wish to invest, there are two options available:
An investment of BRL 700,000 ($140,303) in real estate in the north of and northeastern regions of Brazil

An investment of BRL 1,000,000 ($200,450) in real estate in other regions of Brazil
To retain residency, the investor must keep the residency for four years, after which they can apply for citizenship.
Requirements for retirement
Those who wish to retire in Brazil can do so by providing proof of the following:
Proof of a minimum monthly retirement income of at least BRL 9,978 ($2,000)

Proof that the pension income can be transferred to Brazil
Documents Needed for the Application Process
The following documents are required for the VIPER application:
Original and photocopy of existing passport

Original police clearance certificates from your home country and from Brazil

Curriculum vitae (CV)

Original or certified copy of marriage certificate (if applicable)

Evidence of residential address

Bank statement

Two passport-size photos

Original or certified copy of the birth certificate (if applicable)

Medical certificate

Letter informing the reason for moving to Brazil

Declaration from a banking institution that the applicant can transfer the funds to Brazil
For retirees, the following documents are also required:
Declaration from institution detailing monthly retirement income

Proof of retirement issued by an official institution.
Important: All non-Brazilian/ non-Portuguese language documents must be notarized by the relevant authorities in their country of origin and by the respective Brazilian Consulate and then translated into Portuguese by a certified Brazilian translator in Brazil.
The Application Process
Depending on the investment route you have chosen, the application process will be different. Here we look at the application processes for the business investment and real estate investment routes.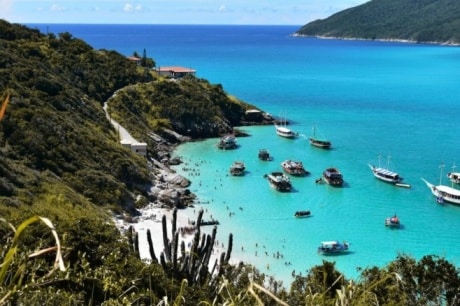 The application process for the business investment option
Although the process is relatively straightforward, we would recommend working with a trusted agency to ensure your investment is in safe hands and you follow the correct procedure throughout your investment and the investor visa.
Apply for your Brazilian social security number 

The investment needs to be registered under your name with the Central Bank of Brazil as foreign direct investment

Transfer the funds to its investment destination through the Central Bank of Brazil

You can now submit the application for a permanent visa to Brazil's Ministry of Labor.

Once approved, you can get your investor visa from any Brazilian Consulate on your first visit to Brazil.

Your path to Brazilian citizenship and a Brazilian passport has started
The application process for the real estate investment option
As with the business investment option, we'd recommend that you seek help and advice from trusted experts and solicitors who also speak Portuguese if you're not fluent.
Find your ideal property and make sure that it meets the minimum investment amount for the area you wish to buy property in.

It is strongly advised that all property and due diligence checks are completed before you finalize the purchase.

To buy your property, ensure you enlist a trusted agent who can deal with the purchase on your behalf and who speaks Portuguese. The money transfer may take some time, and there is a lot of paperwork to complete, so be prepared for this.

The Brazilian Central Bank may also require some checks and may want to see your business plan, too.

After your real estate purchase, you can submit the proof of the transaction alongside the other application documents.

Your application will be approved, and you will be issued your temporary residence permit or

temporary visa

, which is valid for two years.

After two years, you can re-apply for

permanent residence.

After four year

s as a permanent resident in B

razil, you can apply for

Brazilian citizensh

ip and your Brazilian passport.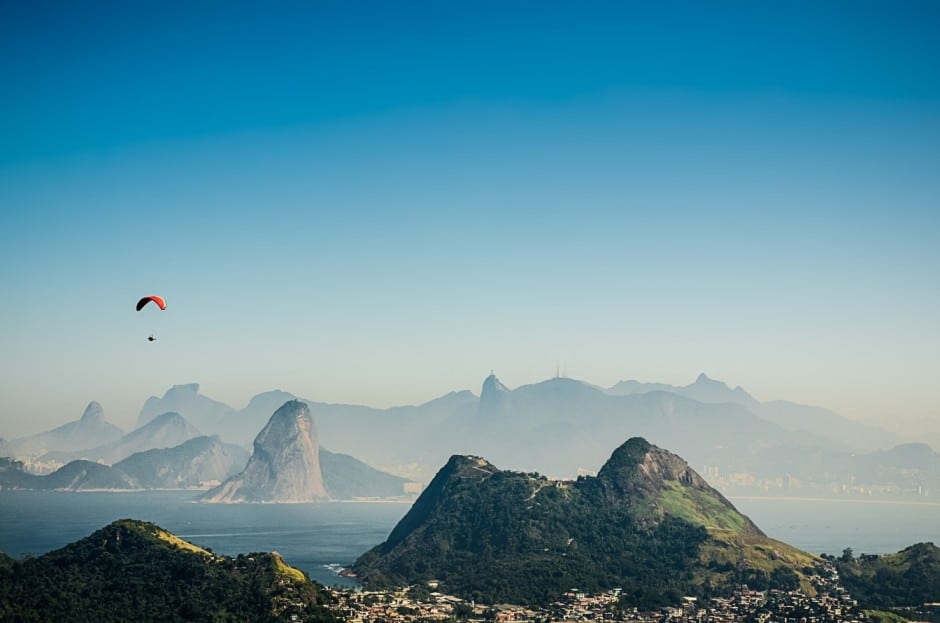 Processing Time and Costs of the Brazilian VIPER
Brazil's VIPER is not only a more affordable option when compared with other investment or permanent visas, but it's also fast and relatively inexpensive to apply.

The visa process and processing time may vary depending on your country of origin and the volume of applications but expect it to be between five and thirty days. The cost per applicant (including family members) for the Brazilian investor visa also depends on the country you are applying from, and you can expect to pay between BRL 748 ($150) and BRL 2,000 ($400).
Family Members and Dependents
The Brazil Permanent Residency Visa allows for family members and dependents to be included in the application. Those eligible to be included under the term family reunion are the applicant's spouse, their children (if aged 24 and under), as well as the applicant's parents.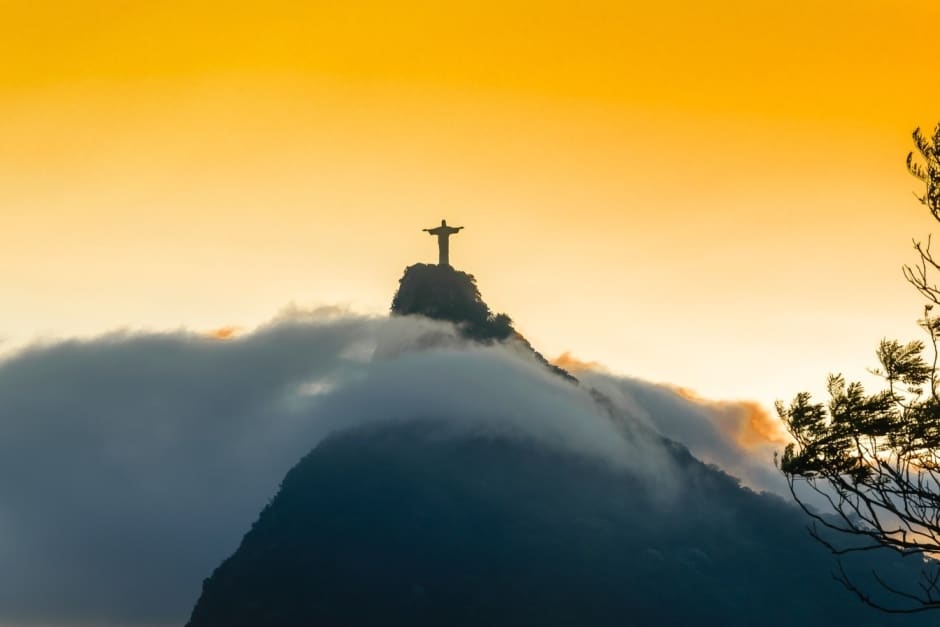 Dual Citizenship
Brazil allows dual citizenship and nationality, so you don't have to renounce your original citizenship when applying for Brazilian nationality. It is advisable to check beforehand that your home country accepts dual nationality.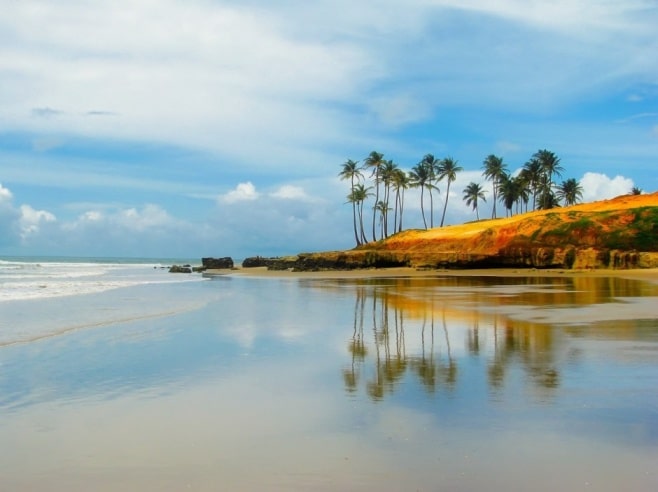 Citizenship by Birth
Brazil is one of the many countries that also acknowledge citizenship by birth. This means that a person must either be born in a country to be eligible for citizenship or must have blood relatives from a country in order to be eligible to apply. For more in-depth information, consult our article on Countries that Recognize Citizenship by Birth.
In Summary: Brazil Citizenship and Investor Visa
The Brazil Permanent Residency Investor Visa has gained in popularity with a lot of expats who look to expand their passport portfolio and want to invest in a country with a growing economy, a strong economic market, and a safe place to conduct business in.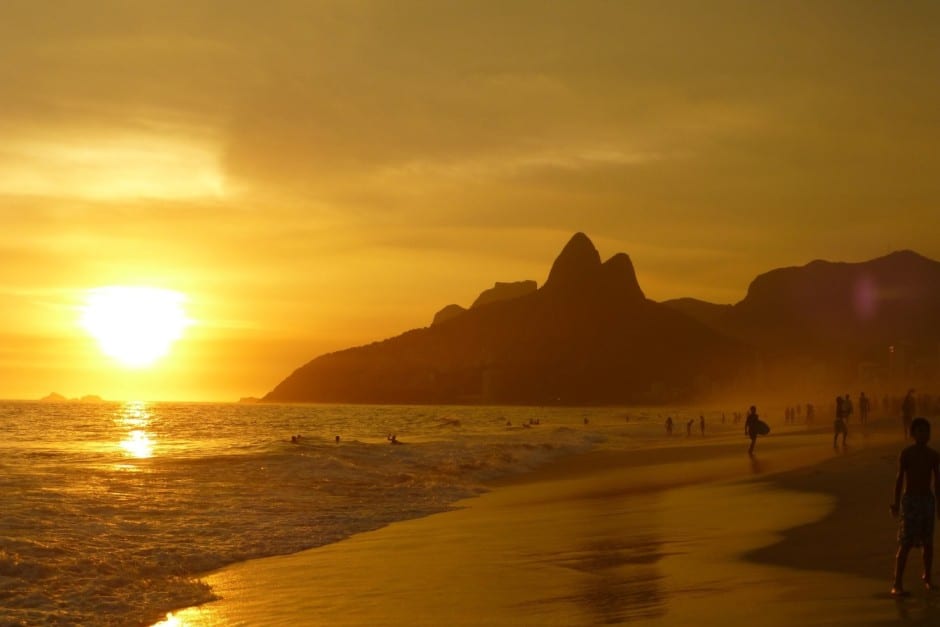 Brazil's attractive culture, beautiful country, and friendly locals are also attracting more and more expats from all over the world who want to elevate their lifestyle and reap the benefits of what life in Brazil and Latin America have to offer.
Investing in real estate is one of those options, and from only $140,303 to $200,450, you can own a property in South America's biggest country. 
Those who prefer to invest in a Brazilian company or business have to make a foreign investment between $30,000 and $100,000 to qualify, either by creating ten local jobs or by investing in a new or existing business. This will then make them a permanent resident. Brazil citizenship can be granted after the conditions of the Brazilian investor visa have been fulfilled.
Retirees who have a monthly pension income of $2,000 can also apply for permanent residence and enjoy everything this exciting country has to offer. 
Citizenship can also be granted if one of your parents is of Brazilian descent, which automatically grants you the right to apply for Brazilian citizenship, meaning you could bypass an application for the Brazil Permanent Residency Investor Visa.
For further information on pursuing citizenship by investment and finding the perfect country for you, the following articles may be of interest to you:
Global Citizen Solutions: How We Can Help
Expats and foreign investors can encounter many difficulties when applying for a Brazil Permanent Residency Investor Visa (VIPER), which is why it is worthwhile to have an expert on hand to provide personalized Brazilian visa assistance throughout the application process.
Our specialists can help you with the following:
Minimize the visits you have to make to the designated country
Have someone who works solely on your behalf
Reduce the hassle associated with putting your application together
Acquire insider knowledge from someone with years of experience in the market
Let's get you moving forward in your quest to obtain a Brazil Permanent Residency Investor Visa. Get in touch with us to book a free consultation.
Frequently Asked Questions about the Brazil Permanent Residency Investor Visa
How do I get a Brazilian investor visa?
You can choose from two options: An investment in property or an investment in a business. You will have to make the investment and can then apply for permanent residence, which can take between five to thirty days.
How much is an investor visa in Brazil?
An investment in real estate costs between $140,303 and $200,450. An investment into business starts at $30,000 and goes up to $100,000, depending on which option you choose. The actual cost for the visa application is between $150 and $400, depending on the country you apply from.