Malta is desirable for higher education institutions because of the country's overall blend of excellent education, a secure and friendly atmosphere, and affordability.
Public universities in Malta
can be excellent choices for advanced studies for several reasons. First off, there are a wide variety of programs and courses at different higher education institutions and universities in Malta for international students. This ensures that students choose a degree that meets their interests and professional objectives and covers business, engineering, medicine, the arts, and sciences. Second, the people of Malta are kind and inviting, and the nation itself is stunning and secure. Due to its compact size, the country is very simple to navigate, allowing students to spend their leisure time discovering its breathtaking beaches, important landmarks, and natural marvels. Another reason is that public universities and higher education institutions in Malta have a reputable educational system and are members of the European Union. As a result, students will have access to a top-notch education as well as scholarships and other possibilities inside the EU. Lastly, Malta is a cheaper study location than other European nations due to its reduced living costs and tuition. In addition to being able to work part-time while attending school, English is widely spoken, making it easier to blend in and connect with the community.
The Best Universities in Malta: Everything About the Higher Education System and Top Universities
The Mediterranean Sea is home to the tiny island country of Malta. It is a desirable study location for international students due to its rich cultural legacy and well-established educational system. This article will examine Malta's higher education system and its best universities.
System of Higher Education in Malta
The Ministry of Education and Employment oversees Malta's higher education system. In Malta, there are two categories of higher education institutions:
Universities: The University of Malta and the American University of Malta are the two top universities in Malta.
Colleges: There are a number of colleges in Malta, including the Mediterranean Institute of Management, the Institute of Tourist Studies, and the Malta College of Arts, Science, and Technology (MCAST).
The Bologna Process is used in the Maltese educational system; therefore, certifications and degrees issued by Maltese institutions are accepted all around Europe.
Top Universities in Malta for International Students
University of Malta: The University of Malta is a renowned institution offering a wide range of programs to international students. Known for its academic excellence, it provides a vibrant multicultural learning environment.
American University of Malta: AUM is a prominent choice for international students, offering American-style education in a Mediterranean setting. It's known for its modern campus and diverse student body.
Malta College of Arts, Science and Technology (MCAST): MCAST is an excellent choice for those seeking vocational and technical education. It offers various courses to cater to the diverse needs of international students.
St Martin's Institute of Higher Education: Known for its personalized approach to education, St Martin's is a preferred destination for international students pursuing higher studies in Malta.
Queen Mary University of London (QMUL) in Malta: QMUL's Malta campus brings British higher education to the island, providing international students with access to a world-class curriculum.
STC University: STC University offers a range of programs to international students, focusing on career-oriented education and research opportunities.
Advenio eAcademy: Advenio eAcademy is an e-learning institution offering flexible and accessible education options for international students.
London School of Commerce Malta: LSC Malta provides internationally recognized business and management programs, attracting students from around the world.
When considering universities in Malta for international studies, these institutions offer diverse academic opportunities and a welcoming atmosphere.
In conclusion, the best colleges and higher education institutions in Malta provide a wide variety of courses and programs. Malta is a desirable study location for international students looking for a high-quality education in a distinctive and beautiful setting because of its high-quality educational system, safe and welcoming atmosphere, and reasonable tuition prices.
How does the higher education system work in universities in Malta?
The European Credit Transfer and Accumulation System (ECTS), a standard system used throughout the European Union, is the basis on which degrees are conferred in Malta. Under this system, a full-time worker's workload is generally 30 credits per semester, with each academic year worth 60 ECTS credits.
The Bologna Process, a European attempt to reform higher education, is used to establish a more unified and uniform system throughout the continent. Malta's higher education institutions adhere to this process.
The three levels of education that form Malta's higher education system are bachelor's, master's, and doctorate degrees. Depending on the school and the field of study, each degree program has a different length.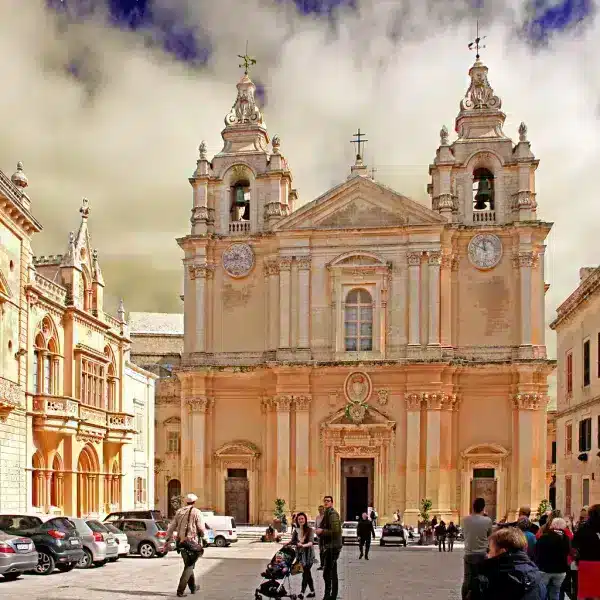 Bachelors: Depending on the curriculum, bachelor's degrees generally take three to four years to complete. While the following years are usually devoted to more specialized study, the first year is usually an introduction year. Students may be able to complete an internship or work placement as part of their degree program.
Masters: A bachelor's degree is often required for admission to master's programs, which typically take one to two years to complete. Coursework and a research project or thesis are often required for master's degree programs in Malta.
Doctorate or Ph.D.: The highest academic degree is a doctorate, or Ph.D., which typically takes three to five years to accomplish. Under the guidance of a faculty member, students are required to conduct substantial research and create an original thesis.
Generally, Malta institutes provide a wide selection of degree programs, each with different lengths and specialty options. The system is set up to give students a strong academic foundation and real-world experience in their selected subject area, assisting in preparing them for successful professions following graduation.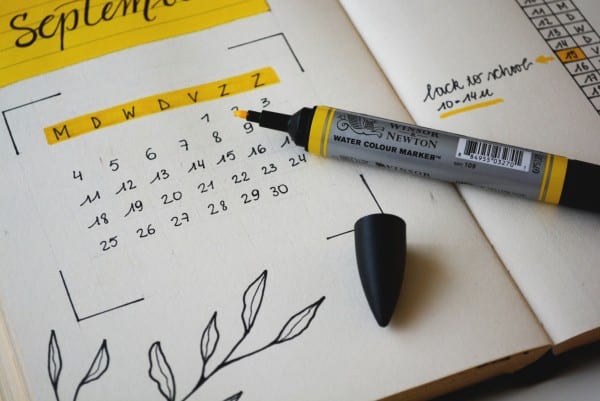 Sample timetable for the academic year at the Universities in Malta
At the Malta college and universities, the academic year is divided into two semesters and normally lasts from October to June. An example schedule of the University of Malta's academic year is shown below:
October
First week: New student orientation
Second week: Classes start
End of the month: Several courses have midterm examinations.
December
Third week: Christmas holiday break begins
January
First week: Lectures resume
End of month: End of first semester exams
February
First week: The second semester begins
March
End of month: Mid-term exams for some courses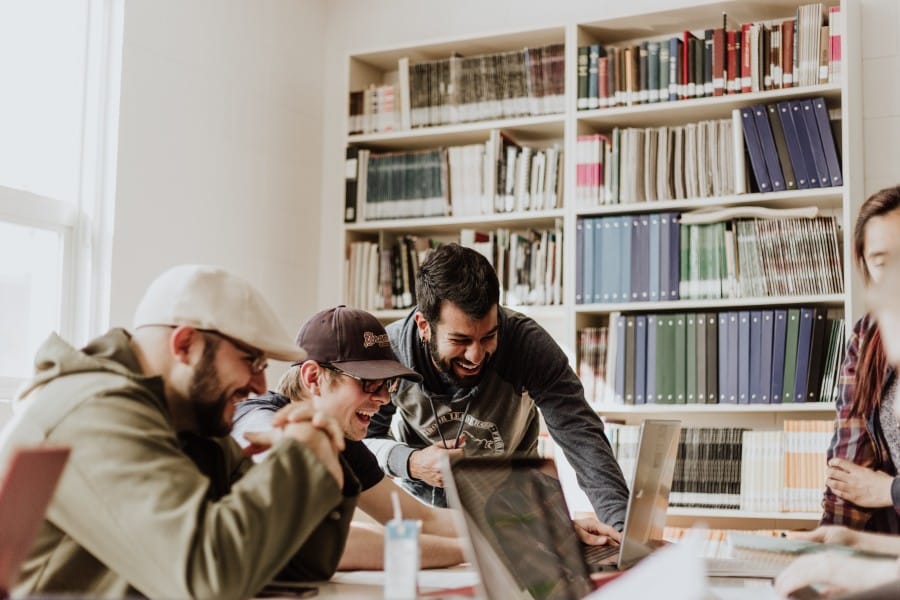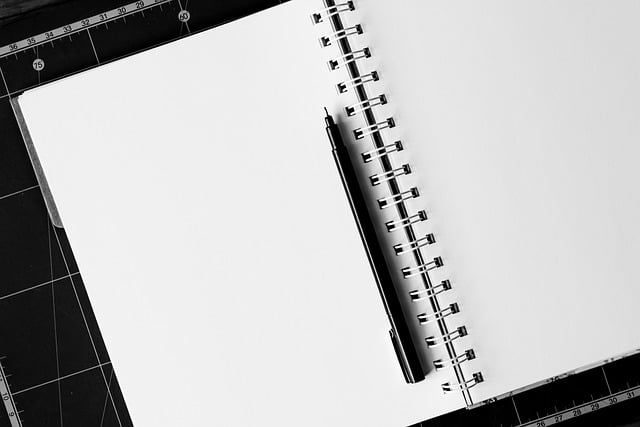 April
First week: Easter break begins
May
First week: Lectures resume
End of month: End of academic year exams begin
June
End of month: End of academic year exams end
July-September
Summer break
Please be aware that this schedule is simply an example and could change based on the particular program of study and the university's academic calendar. For the most recent details on the academic schedule, it is always sensible to check the university's official website or academic calendar.
How much does it cost to study at Maltese universities?
Many variables, including the level of study, the institution, the course of study, and the student's place of origin, might affect the price of attending a university in Malta. There are also some Malta college and universities without application fees for EU citizens.
For undergraduate degrees, tuition at Malta college and publicly funded universities typically ranges from €1,100 to €14,000 for non-EU students every academic year. In general, for EU citizens and Maltese citizens, there are no tuition fees. However, they may be charged some additional fees per semester, ranging from €1,100 to €2,000.
The costs for postgraduate studies are often higher, ranging from €5,000 to €20,000 for EU students and from €10,000 to €25,000 for non-EU students every academic year.
It's important to keep in mind that some programs, including those in medicine, dentistry, and veterinary medicine, could have greater tuition costs than others. For example, the yearly tuition fee for a dentistry student at the University of Malta is approximately €26,000. Extra costs for registration, administration, and other services may also be charged by some colleges.
When studying in Malta, it's also vital to take into account the cost of living, which varies based on the student's lifestyle and where they live. Budgeting for living expenses, such as food costs, transportation costs, and other costs, is advised for students.
Malta also provides several scholarship options for students from other countries for their publicly funded universities and private colleges. International students can apply for scholarships from the Maltese government and a number of private organizations based on their academic performance and financial need. The Malta Government Scholarship Plan, the Erasmus+ Program, and the Marie Sklodowska-Curie Actions are a few of the most well-known scholarship schemes available to international students in Malta.
Students may have the option to work part-time while studying in Malta in addition to receiving scholarships. While non-EU students might need a work visa in order to begin part-time employment, EU students are free to work without limitations. Students who work while they study can gain useful job experience and lower their living costs.
How to prepare for admission to the universities in Malta
It might be a little daunting to start your admission process due to the worldwide rankings of the universities in Malta, but with proper planning and preparation, the process can go smoothly. The following advice will help you get ready for admission to Maltese universities:
Research the programs: It's crucial to do your studies on the programs that interest you before applying to the universities in Malta. Examine the program requirements, the way the courses are organized, and the professors. You may use this to decide whether the programs are a good match for you.
Examine the entrance requirements: To find out the criteria for the program you are interested in, visit the specific university's website. Applicants to Maltese universities usually need academic records, language tests, and letters of recommendation.
Apply early: The universities have specified deadlines for each degree, so apply early. It's crucial to apply as early as possible in order to get ready and fulfill all the admission criteria.
If English is not your first language, you may need to take a language proficiency exam such as TOEFL or IELTS. The universities here offer programs in English. To guarantee that you receive the necessary score, it is crucial to prepare for these exams well in advance. There are a few universities in Malta without IELTS requirements too.
Get funds: The university fees in Malta can be expensive; funding must be obtained in advance. Search for any possible scholarships and grants, and think about working part-time while you are a student.
Provide appropriate documentation: Be sure to provide all necessary documentation, such as transcripts, results of language proficiency tests, and letters of recommendation, on time.
You may get ready for admission to the top universities in Malta and improve your chances of getting into your selected program by using the advice in this article.
English proficiency level for admission to the universities in Malta
Program and institution-specific language requirements may vary, but generally speaking, students must provide evidence of their English language competency through the TOEFL or IELTS.
For example, the University of Malta requires overseas students to have a minimum IELTS score of 6.5 or a TOEFL iBT score of 79 (or equivalent) in order to be admitted to the majority of its undergraduate and graduate programs. Some foundation courses may require scores as low as 5.5 in IELTS and 61 in TOEFL. It's vital to examine the precise criteria for your selected program since some might have greater prerequisites.
Similar language requirements may also apply to other universities and institutions in Malta. Prior to completing an application, it is imperative to contact the organization you wish to attend.
What documents are needed for admission to the universities in Malta?
Some of the most typical paperwork needed is listed below:
Academic transcripts: You must present your academic records from your previous educational institution. Your transcripts need to reflect your overall GPA as well as the grades you earned in each subject.
English proficiency: Providing evidence of your English language skills is required if English is not your first language. The minimum needed test scores from examinations like the TOEFL, IELTS, or other tests of a similar kind may be included in this.
Recommendation letters: Several colleges in Malta want letters of support from former instructors or employers. These letters ought to shed some light on your prospects for academic or professional success.
Personal statement or essay: Several colleges in Malta may require you to submit a personal statement or essay. You get the chance to discuss your personal driving forces, objectives, and achievements with the admissions committee at this time.
Identification: You will be required to present a copy of your passport or other forms of identification to establish your identity.
Application charge: To process your application, the majority of institutions in Malta charge a fee. Depending on the institution and program, the charge may change.
How to Enroll in Maltese Universities?
Depending on the university and program, there are a number of processes involved in enrolling at a Maltese university. An outline of the general enrollment procedure is provided below.
Find a University and a Program: Do some research on the many universities and programs offered in Malta to choose one that best meets your requirements and interests.
Application: Fill out the online application and upload all necessary materials, including academic transcripts, a personal statement, letters of recommendation, and proof of English language competency. EU nationals typically pay an application cost of between €23 and €50. However, non-EU citizens may pay a higher amount, between €95 and €125.
Admissions Decision: The institution will determine your admission after receiving your application. Although certain schools may require more time, the admissions process typically takes four to six weeks.
Acceptance and Payment: If you are accepted, the institution will send you an acceptance letter, which you must accept by paying either a deposit or the entire tuition cost. The window for accepting the offer and making the deposit is normally one to two weeks. However, there may be differences depending on whether the applicant is from the EU or not.
Orientation: Most universities in Malta provide orientation events for incoming students before the start of the academic year. This is a chance to get prepared for your course, meet students, and become comfortable with the campus.
The application deadlines for students from the EU are often in July, whereas those for students from outside the EU are typically in April or May. Therefore, it's important to confirm the dates for each university's application process.
The Three Best Public Universities in Malta with Prestigious Specialties
Here's an overview of the number of international students, yearly tuition fees, and medium of instruction for the three best universities in Malta with their most sought-after courses in higher education:
University of Malta: The University of Malta (UM), founded in 1769, is Malta's biggest and oldest institution. More than 200 programs, including degrees in the arts, sciences, engineering, medicine, dentistry, law, business, and education, are available at the undergraduate and graduate levels at UM.
UM is a member of the European University Association and is accredited by the Malta Further and Higher Education Authority. Almost 80 different nations are represented among the expanding number of foreign students at UM, which fosters a dynamic and multicultural academic environment. Students have access to contemporary amenities and resources thanks to UM's main campus in Msida as well as other campuses and centers located all around Malta.
Yearly tuition fees: €1,500 – 10,000, depending on the program and nationality of the student
Medium of instruction: English
Prestigious specialties: Medicine, Dentistry, Law, Computer Science, Artificial Intelligence, and Engineering.
American University of Malta (AUM): In Cospicua, Malta, is a private, authorized institution called the American University of Malta (AUM). AUM has received accreditation from both the Accreditation Council for Business Schools and Programs and the Maltese National Commission for Further and Higher Education (ACBSP).
With students from more than 40 nations, AUM's international student population is expanding, fostering a varied and multicultural academic environment. Students at AUM have access to cutting-edge facilities and services at the university's contemporary campus, which is situated in Malta's historic Three Cities neighborhood.
Yearly tuition fees: €15,000 – 20,000, depending on the program
Medium of instruction: English
Prestigious specialties: Business Administration, Hospitality and Tourism Management, and Engineering.
Mediterranean School of Business: The private institution known as the Mediterranean School of Business (MSB) in Malta offers postgraduate business degrees. The MSB has received accreditation from the Accreditation Council for Business Schools and Programs  (ACBSP) and the Malta Further and Higher Education Authority (MFHEA). With more than 25 different nationalities represented among its student body, MSB fosters a multicultural and varied learning environment. Due to MSB's central location in Malta, students have easy access to both a strong business community and a vibrant cultural environment.
Yearly tuition fees: €13,500 – 15,000, depending on the program
Medium of instruction: English
Prestigious specialties: MBA, Masters in Finance, and Master in Marketing.
Frequently Asked Questions about Universities in Malta
Is studying at universities in Malta free?
Yes, studying at universities in Malta is free for EU citizens and Maltese citizens. Now you can also avail yourself of the world-class education of Malta by becoming a Maltese citizen.
How many universities are in Malta?
There are a total of eight universities in Malta that offer a variety of programs for international students too.
Is Malta good for international students?
Due to its peaceful environment, economical education, exemplary education system, and many opportunities in the growing economy, the universities in Malta for international students are a great choice.
Do universities in Malta teach in English?
Apart from the medium of instruction being English in most Maltese universities, there are also language courses available at some institutions that teach English as a language.