Portugal, Greece, and Luxembourg provide Golden Visa schemes that offer residency in return for tangible investments in bank deposits for individuals and legal entities. In this article about the Golden Visa bank account investment option (bank deposits to secure a Golden Visa), we'll delve into three countries that provide this option to obtain a Golden Visa.
The investment amount varies depending on the country.
Greece – €400,000
Portugal – €1.5 million (from 2022)
Luxembourg – €20 million
Depositing cash in a bank account in return for a Golden Visa is an attractive opinion to acquire residency. Firstly, this route is a safe, simple, risk-free option that comes with peace of mind and whereby you can acquire fixed interest over time. You will also not have to understand property tax laws and legal fees that arise from investing in real estate options for the Golden Visa.
Another clear benefit of the program is that you can hold a multi-currency account in order to protect your money from being diluted by the Foreign Exchange Market (FOREX). You will need to open a bank account in your country of choice.
Particularly given current economic uncertainties, such as with the COVID-19 pandemic and the Ukrainian War, a Golden Visa bank deposit is a great investment for financial protection. For example, yields from government bonds and real estate – popular Golden Visa options – have been impacted by the COVID-19 pandemic.
It was only very recently that Greece expanded its Golden Visa program to include bank deposits and treasury bonds alongside its real estate investment pathway. While the real estate option is hugely sought after and widely promoted, other options, such as government bonds and bank deposits, are less well known.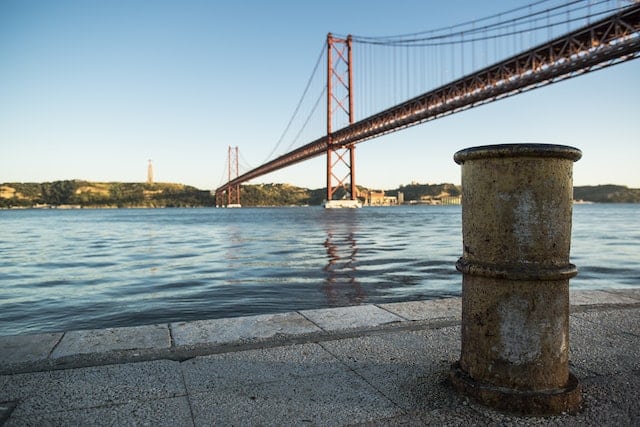 Portugal
Bank deposits for the Portugal Golden Visa are a less well-known investment option. The program allows cash deposits in a local Portuguese bank or in regulated institutions for the Golden Visa, under the capital transfer option.
SEF (Portuguese Immigration and Border Control) requires that you present a Declaration of a credit institution that is registered in or authorized in the Portuguese national territory. You will need to attest to holdership, free from any obligations and charges, of deposit accounts with a balance equal to or more than €1.5 million, resulting from an international transfer or a quota of the same amount when joint accounts are being considered.
It is fairly straightforward to open a Portuguese bank account. We are more than happy to help get you set up in securing a Portuguese bank account and NIF number (Personal Portuguese Tax number) – two essentials that you will need if moving to Portugal.
Note that the Portugal Golden Visa scheme is coming to an end, and, despite the intricacies of when this will be are still being finalized, there is no time like the present to apply for the program.
You can read more about the decision from the Portugeuse government and current situation regarding this in our article: Portugal Golden Visa Ending: Everything We Know So Far.
And you can find out everything you need to know about the Portugal Golden Visa program in our ultimate guide: Portugal Golden Visa: A Complete Step-by-Step Guide 2023. This includes information on the Portugal Golden Visa application process, the benefits of the Portugal's Golden Visa program, and the investment options on the table to qualify for the Portuguese Golden Visa program.
The Portugal Golden Visa bank account option is an attractive one to foreign investors but is not as popular as the better-known real estate option, given the attractive Porutguese real estate market, or even the investment fund pathway.
Benefits of the Portuguese Golden Visa
There are countless benefits in applying for the Portugal Golden Visa, including the fact that your family members are also eligible, you can reside in one of the safest countries in the world with excellent education and health care systems, and enjoy the sublime climate. After five years of holding your investment through the Portuguese Golden Visa, you can apply for permanent residency and Portuguese citizenship, provided you meet the requirements under Portuguese law. Requirements to secure Portuguese citizenship include passing a A2 language test and having a clean criminal record. A Portuguese passport is an EU passport, providing a vast array of benefits to the holder.
Since its inception, the Portuguese Golden Visa has cemented itself as one of the most popular resicency-by-invesmtent programs of its kind, allowing investors from across the world to secure residency in Portugal. Golden Visa investors will also find that the Golden Visa application and Golden Visa process is also quite straightforward.
If you are interested in applying for the Portuguese Golden Visa, get in touch with us now, as the program will be ending in the coming months, and it is your last chance to secure a Golden Visa in Portugal. While an investment into the Portuguese real estate market is the most popular, the range of investment options is one of the advantages of the program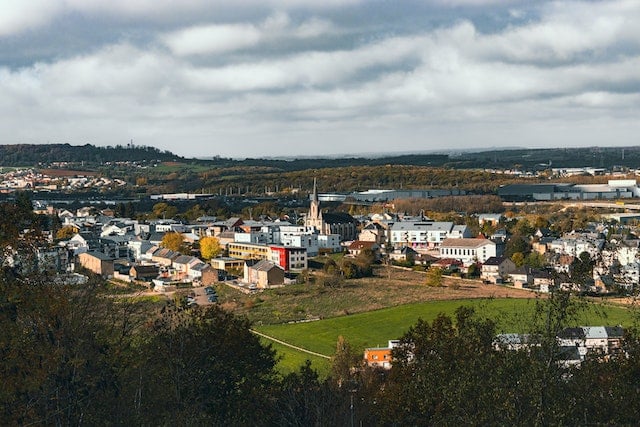 Luxembourg
Regarding the Luxembourg Golden Visa – also known as the Investor Visa – the applicant is required to deposit €20 million in the form of a deposit with a financial institution established in Luxembourg, with the commitment to maintain the deposit for a five-year period or more.
You can read more about the bank account Investor Visa and other options in our article on the Luxembourg Investor Visa – the Ultimate Guide by Experts.
Greece
The Greece Golden Visa allows you to make a capital contribution of €400,000 or more, in securities or a bank deposit in Greece.
Article 16 of Law 4251-2014, as amended and complemented by Article (c) of Law 4605-2019 is the legal basis of the Golden Visa program that concerns the entry and residence to Greece by making an investment in securities or a bank deposit.
As mentioned, you will need to make a deposit in of at least €400,000 in a domestic credit institution bank accounts in Greece, for at least a one-year period, with a standing renewal order. Family members can also be included in your application.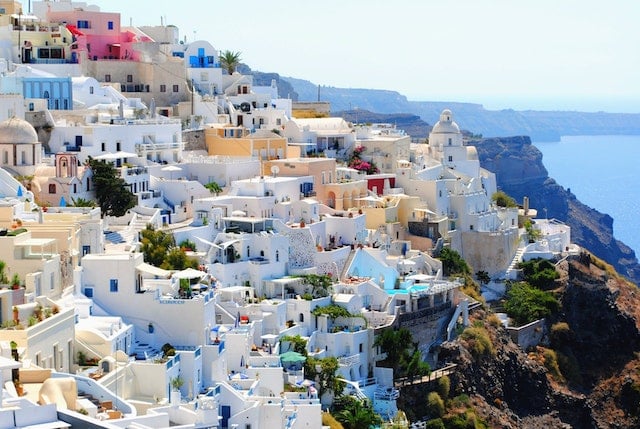 A Golden Visa for bank deposits in Greece means that you will secure a residence permit that is granted for five years. The residence permit can then be renewed for a further five years.
Legal entities are also able to make use of this investment option – depositing funds in a Golden Visa bank account.
A certificate from the credit institution on the following is required:
Deposit amount
Initial amount and duration
Existence of a standing renewal order.
Interest rates for bank deposits in Greece can be found here, published by the Bank of Greece. You can also refer to the interest rates for time deposit accounts here.
Once you acquire Greek residency, you can apply for citizenship and a passport after seven years, provided you meet all the criteria.
You can read more about the Greek Golden Visa in our article: Golden Visa Greece 2022: The Ultimate Guide by Experts.
Note that Turkey also has an attractive bank deposit option. You will be required to make a bank deposit of at least $500,000 into a Turkish bank account and maintain it for a period of five years. The deposit can be in dollars, Turkish Lira, or an equivalent foreign currency. You can read more about this in our article: Turkey Investment Citizenship 2022: The Ultimate Guide by Experts.
Quick Summary
Portugal, Greece, and Luxembourg are the only three EU member states that legally offer a Golden Visa for bank deposits. All three investment programs are attractive options to secure residency in the EU.
Greece provides the cheapest bank deposit option, costing only €400,000 to secure residency for five years.
Legal entities are eligible to apply for the Golden Visa bank deposit option.
Golden Visas are an excellent route to secure residency for you and your family. Golden Visa applicants can have access to a vast array of benefits that come with having residency in your country of choice.
Note that if you are interested in applying to Portugual's Golden Visa program, you should start the process now, as the program will be coming to an end. The Portuguse Golden Visa program allows applicants to live, work, and study in Portugal, plus it provides increased financial and personal mobility, visa free travel and easy access to the European Union.
Kickstart your Golden Visa application today and get in touch with us at Global Citizen Solutions. We are a boutique consultancy firm with years of experience delivering bespoke residence and citizenship-by-investment solutions for international families. We can assist you in helping you open a bank account and securing a NIF number.