Austria is a landlocked country located in the heart of Europe and bordered by Germany, the Czech Republic, Slovakia, Hungary, Slovenia, Italy, Switzerland, and Liechtenstein. With a population of around 9.1 million, Austria is famous for its breathtaking alpine landscapes, rich history, and cultural heritage - which can be seen firsthand across the country, such as the fabulous palaces from the Habsburg Empire. Austria is a welcoming European country that does offer a way to acquire citizenship and enjoy the benefits of an Austrian passport.
In this article, we'll discuss the different paths you can take to obtain an Austrian passport, the application process, the cost, the benefits, and much more.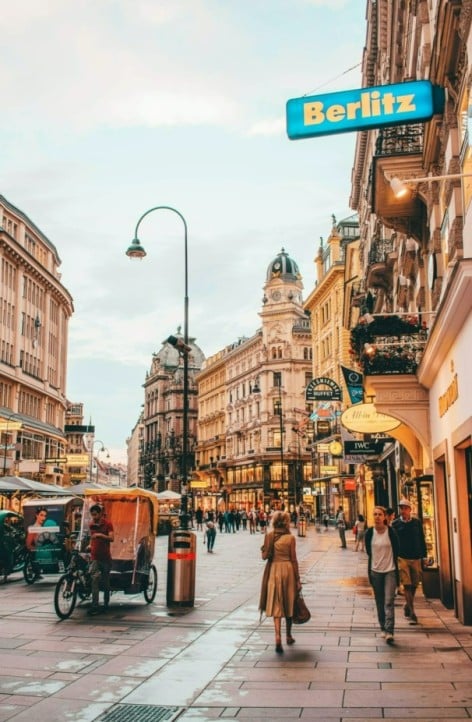 When you think of Austria, you likely picture snow-capped mountains, quaint villages, historic cities, and plenty of open space and fresh air. The nation sits in the Austrian Alps and is made up of a combination of mountains and forests. 
Along with its stunning landscape, Austria is known for its contributions to classical and orchestral music, thanks to composers like Mozart, Arnold Schoenberg, and Johann Strauss (senior and junior). The country's capital city, Vienna, is known as the "City of Music" and has been called home by many famous classical musicians. The city was also home to Sigmund Freud, the world's first psychoanalyst, and as a result, is also known as the "City of Dreams."
As a popular tourist destination, Austria attracts millions of visitors each year who come to explore its stunning natural scenery, historic cities, and world-renowned cultural events. As one of the strongest passports in the world, many expats are interested in obtaining an Austrian passport. It ranks 19th out of 199 countries on Global Citizen Solutions Global Passport Index, which assesses factors like travel benefits and quality of life.
So, how do you obtain an Austrian passport? Simply put, you must be an Austrian citizen, either by birth or naturalization.
Austrian citizenship law is mainly based on a legal concept, "ius sanguinis", meaning that citizenship is passed on by blood, no matter the birthplace of the individual. As such, Austrian citizenship is obtained through descent, but it can also be obtained through acquisition.
Austrian Passport by Descent
Children are able to obtain Austrian citizenship at birth when the mother is an Austrian citizen or if the parents are married, and the mother is not an Austrian citizen, but the father is.
If the child's parents are not married, and only the father is an Austrian citizen, the child can acquire citizenship by descent on the following conditions:
Within eight weeks of the child's birth, the father acknowledges paternity, OR

The father's paternity has been established by the court.
Paternity can also be acknowledged before the child is born.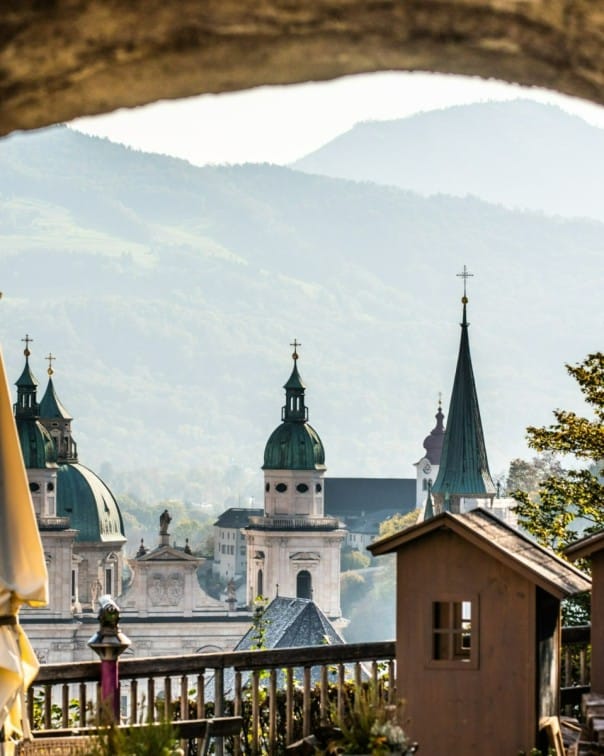 Important note: Some countries require a child to be registered in connection with their foreign citizenship. If this is the case for your child, it is important to check with the Austrian authorities whether this will have any effect on the child's Austrian citizenship.
If you do not qualify for Austrian citizenship by descent, it may be possible for you to acquire it. Austrian citizenship is issued at the sole discretion of the Government of the Republic of Austria and can only be awarded to individuals who live in or have settled in Austria. For example, if you are married to an Austrian citizen and live in Austria, you can apply for citizenship. If, however, your spouse is an Austrian citizen, but you do not live in Austria, you will not qualify for citizenship. You will also need to meet the country's general requirements for naturalization, which includes basic knowledge of German.
You can find a detailed list of the stay requirements on the Stadt Wien website.
Another way to be granted Austrian citizenship is through the country's citizenship by investment program. This route requires you to make a significant investment in the Austrian economy. The amount is not stipulated but generally ranges between €2,000,000 and €10,000,000.
To learn more about Austria's Citizenship by Investment Program, visit our article: Austria Citizenship by Investment – The Ultimate Guide by Experts.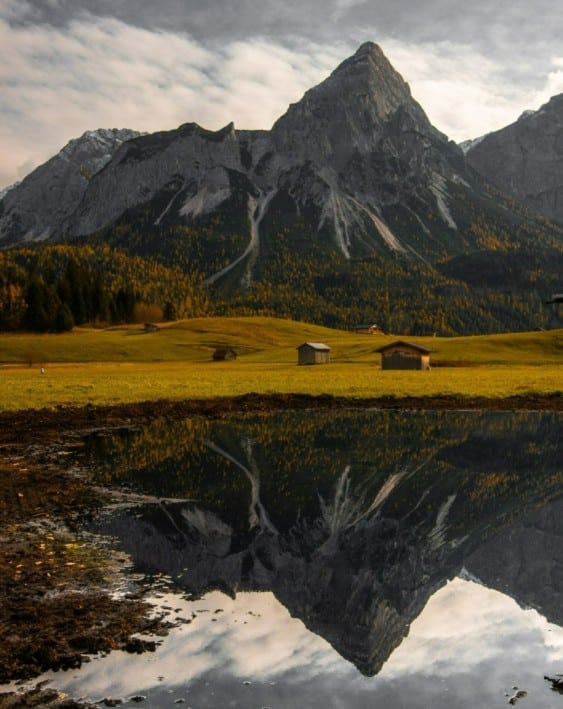 Austrian Passport Benefits
There are many benefits to becoming a citizen of Austria and obtaining an Austrian passport, several of which are described below:
Tax advantages
Austrian citizens are able to benefit from certain tax incentives and exemptions.
Become part of the European Union (EU)
As Austria is a member of the European Union, becoming an Austrian citizen allows you to live anywhere within the EU.
Education and healthcare
Austrian citizens benefit from the country's excellent education and healthcare services, as well as being able to have a high quality of life. In fact, Austria ranks 8th on Global Citizen Solutions' Quality of Life Index. 
Passport power
Austrian passports hold a lot of power, allowing visa-free access to 174 destinations, such as Europe's Schengen Zone, the European Union, Canada, the Dominican Republic, and Hong Kong.
Austrian passport visa-free countries
As of March 2023, Austrian passport holders are able to travel to a number of locations without a visa, including:
| | | | | |
| --- | --- | --- | --- | --- |
| Albania | Canada | Grenada | Namibia | South Africa |
| Andorra | Chile | Haiti | Netherlands | South Korea |
| Anguilla | Colombia | Honduras | New Zealand | Spain |
| Antigua & Barbuda | Costa Rica | Hong Kong | Nicaragua | Saint Kitts & Nevis |
| Argentina | Croatia | Hungary | Norway | Saint Lucia |
| Armenia | Cyprus | Iceland | Panama | Saint Vincent & Grenadines |
| Aruba | Denmark | Indonesia | Paraguay | Sweden |
| Australia | Dominica | Ireland | Peru | Switzerland |
| Bahamas | Dominican Republic | Israel | Philippines | Taiwan |
| Barbados | Ecuador | Italy | Poland | Thailand |
| Belarus | El Salvador | Jamaica | Portugal | Tonga |
| Belgium | Estonia | Japan | Qatar | Turkey |
| Belize | Fiji | Kazakhstan | Romania | Ukraine |
| Bermuda | Finland | Latvia | San Morino | United Arab Emirates |
| Bolivia | France | Liechtenstein | São Tomé & Príncipe | United Kingdom |
| Bosnia & Herzegovina | Georgia | Luxembourg | Senegal | United States |
| Botswana | Germany | Mauritius | Serbia | Uruguay |
| Brazil | Gibraltar | Mexico | Singapore | Vanuatu |
| Brunei | Greece | Monaco | Slovakia | Vatican City |
| Bulgaria | Greenland | Morocco | Slovenia | Venezuela |
Cost
There are several different fees involved when applying for Austrian citizenship. If you are applying for citizenship for your child, the consular fee will be waived, provided you apply within two years of the child's birth. Otherwise, you will need to pay an Austrian Consular fee of €48 to apply for a certificate of citizenship. To apply for an Austrian passport, the Austrian Consular fee comes to €30 for a child under 12 years of age and €76 for an individual over the age of 12.
Requirements
There are a number of rules that you will need to follow in order to be eligible to apply for an Austrian passport. These rules were established by the Austrian government and set forth in the Austrian Citizenship Act. You must:
Be over 18 years old

Have a clean criminal record

Prove German language skills (you must at least have a basic knowledge of German)

Have knowledge of Austria's democratic system

Have knowledge of the history of Austria and Vienna

Give up your current citizenship (Austria does not recognize dual citizenship)

Have uninterrupted legal residence in Austria
To apply for an Austrian passport, you will need to provide the following required documents (both the original and one copy):
Application form (dated and signed)

Affidavit (completed and signed)

Two recent passport pictures

Passport

Birth certificate

Certificate of Citizenship (obtained from the Austrian Government)

Marriage certificate (if applicable)

Divorce decree(s) of former marriage(s) (if applicable)

Proof of academic degree (if applicable and only if issued in Switzerland, an EU member state, or an EFTA member state)

One set of photocopies of all original supporting documentation

Consular fee (if paid in person or proof of payment if paid beforehand)
Important note: All foreign documents must be Apostilled or have diplomatic legalization.
Austrian passport photo requirements
The passport photographs that you provide for your application must adhere to the Austrian photograph criteria:
35mm by 45mm

Not older than six months

Face must cover ⅔ of the photo

Eyes must look straight forward

Mouth must be closed

Hair must not cover face

Light and plain background

Image must be in sharp focus
You can find the Austrian photograph guidelines on the Federal Ministry Republic of Austria website.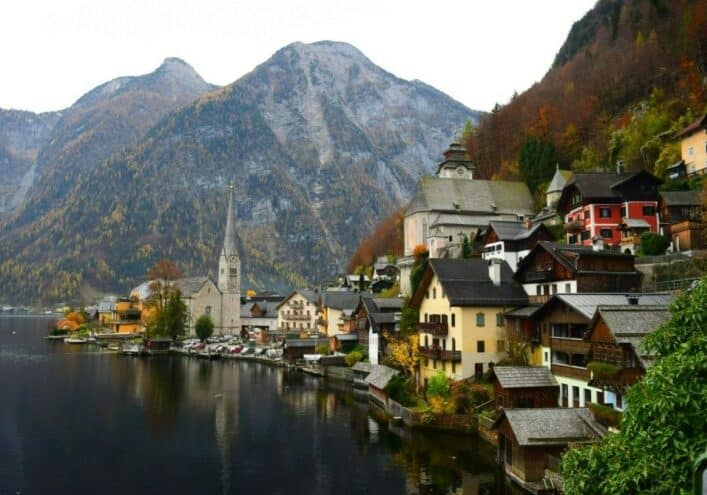 Application Process
As you cannot be granted citizenship if you do not live in Austria, you will need to make an application for your Austrian passport at your local authority in Austria. At the appointment, you will need to provide the required documents (originals and copies) and pay the fee. Once your application is approved, you will be notified, and your passport will be issued.
It is important to note that the process of obtaining an Austrian passport can vary based on your individual circumstances. As such, we recommend consulting with an Austrian Embassy or Consulate to ensure you have the correct information.
Timeline
The process of obtaining citizenship in Austria is a lengthy one. You are guaranteed to acquire Austrian citizenship if you have lived in the country for 30 years or if you have lived in the country for 15 years and can prove your effective integration into Austrian society.
In general, foreigners must first obtain a residence permit in Austria. After living in Austria with a residence permit for five years, you can apply for permanent residence. You can then apply for citizenship if ten years have passed since obtaining your residence permit.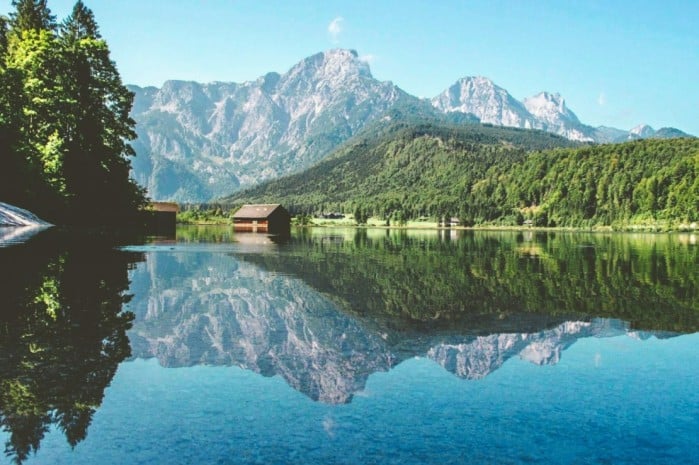 However, if you choose the citizenship by investment route, you can obtain Austrian citizenship within 24 to 36 months of making your investment. The advantage of this route is that you are not required to live permanently in the country.
Check out our article: Golden Passport Countries and Their Investment Requirements.
Renewal Process
The Austrian passport is valid for ten years for adults and five years for children under 12. When it is time for you to apply for a new passport, you will need to make an appointment at your local office. Your office will inform you of the documentation required, as well as the fee for renewing your passport. 
Global Citizen Solutions: Who We Are and How We Can Help You 
Global Citizen Solutions is a boutique investment migration consultancy firm focused on finding the right residency or citizenship by investment program for individuals wishing to secure their future and become global citizens.
With offices in Portugal, the United Kingdom, Hong Kong, and Brazil, our multilingual team guides individuals and families from start to finish, providing expert advice considering freedom, mobility, taxation, and security. Contact us today to start your journey toward becoming a global citizen.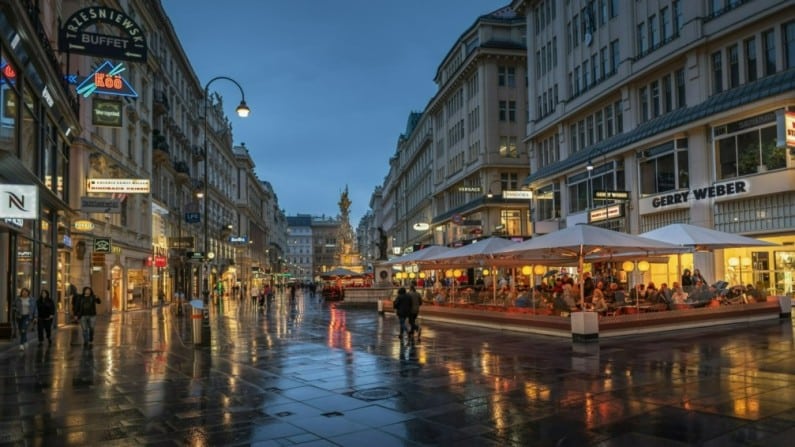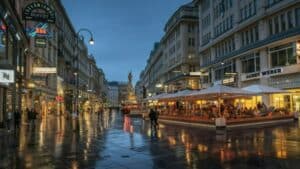 Obtaining an Austrian passport means obtaining a ticket to easily travel around the world. As an Austrian citizen, you can benefit from the advantages of living in a European country with excellent public services and picturesque landscapes. With different routes to citizenship – descent, naturalization, and investment – Austrian citizenship is obtainable, provided you meet the necessary requirements. So, why not take your first step toward becoming an Austrian citizen today?
How Global Citizen Solutions Can Help
Expats and foreign investors can encounter many difficulties when applying for an Austrian passport, which is why it is worthwhile to have an expert on hand to provide personalized Austrian visa assistance throughout the application process.
Our specialists can help you with the following:
Minimize the visits you have to make to the designated country
Have someone who works solely on your behalf
Reduce the hassle associated with putting your application together
Acquire insider knowledge from someone with years of experience in the market
Let's get you moving forward in your quest to obtain Austrian citizenship and an Austrian passport. Get in touch with us to book a free consultation.
Frequently Asked Questions about the Austrian Passport
1. Can you get an Austrian passport?
Yes, you can get an Austrian passport by descent, naturalization, or investment.
2. What is the power of the Austrian passport?
The Austrian passport is considered one of the strongest in the world. Ranked 19th on Global Citizen Solutions' Global Passport Index, the passport enables visa-free access to a number of countries around the world.
3. Can a US citizen have Austrian citizenship?
Austria does not recognize dual citizenship, so you will not be able to keep your original citizenship if you are awarded Austrian citizenship.
4. How hard is it to get an Austrian passport?
It is possible to get an Austrian passport as long as you meet the requirements of the category under which you apply – descent, naturalization, or investment. However, it can be a lengthy process to obtain an Austrian passport.