Situated alongside the southern Caribbean sea, Curaçao is a small yet beautiful island in the Dutch Caribbean region. Famous for its marine life, coral reefs, white sand beaches and clear blue waters, this island nation offers a diverse range of activities for its citizens and tourists to explore. If you are currently in Curaçao or planning to relocate/visit the country and are looking for things to do in Curaçao, you should definitely bookmark this article. Here, we will take you through a list of must-do things in Curaçao.
Curacao attractions
Creating a Curacao bucket list? Here is a list of places to visit in Curacao.
Witness the Historic Center of Willemstad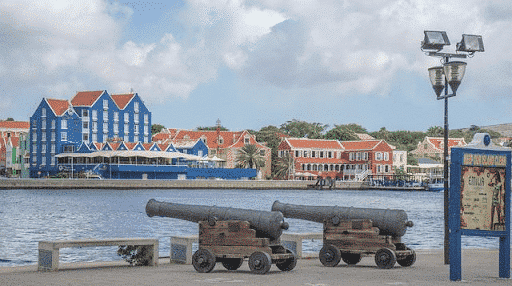 A UNESCO world heritage site, the Historic Area of Willemstad is a strong reflection of colonial trading and administrative settlement. The modern town today, which is also the capital city of the small island nation, consists of buildings that mirror the Dutch, Spanish and Portuguese architectural style.
Owing to its rich history of colonial trading and settlement, the Historic Area of Willemstad has similar cultural history and heritage as its neighboring cities in the Caribbean island. This historic port town against the backdrop of a natural deep-water harbor also consists of three renowned urban districts — Pietermaai, Otrobanda and Scharloo — that form a picturesque stretch in the island. If you are in Curaçao, you should definitely visit the Historic Area of Willemstad.
Visit Pietermaai District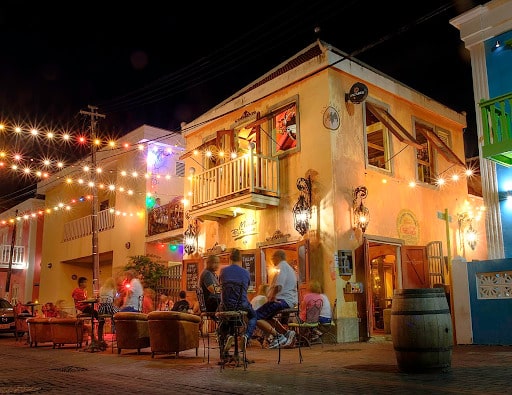 Known as the "SoHo' of Curaçao, Pietermaai District is famous for its architecture, pretty little cafes, top-notch restaurants, boutique hotels, beach bars and quaint shops. In addition to this, the district is also home to beautiful beaches and has an amazing island atmosphere. Previously known to people as a residential area, the Pietermaai district today hosts primarily business men and women who are in the country for work, artists and students. Enjoy the Curacao nightlife here!
Adore street art in Scharloo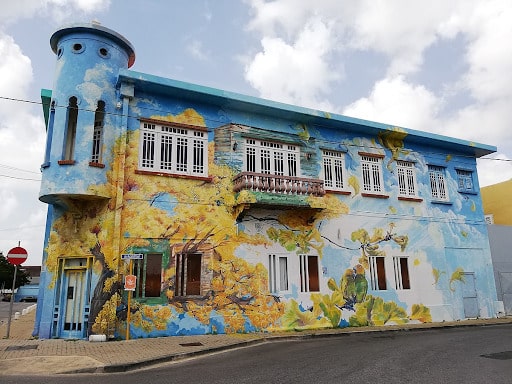 Scharloo was initially a dutch plantation area. But gradually became one of the wealthiest parts of Curaçao with the inflow of Jewish merchants who built big houses in this city. A part of the historic Willemstad area, Scharloo today is an UNESCO World Heritage Site and is also famous for its eclectic street art. The entire area is populated with mural art that has been executed by a group of indigenous artists, as part of their initiative – Street Art Skalo.
Discover the island through a car ride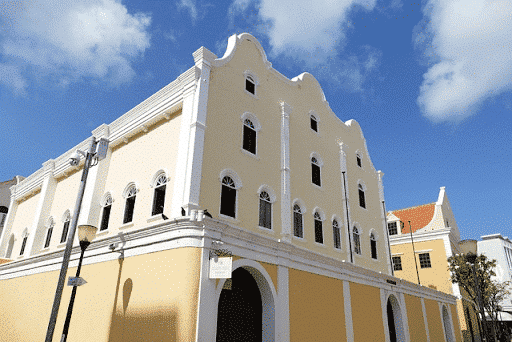 If you want to explore in and around the island, then you should definitely check out the car rental services that are available in Curaçao. The price of car rentals in the island is relatively affordable and will cost you around USD 25-30 per day. Since public transport is so widely available on the island, the car rental service is a good option for tourists and visitors.
Enjoy the beaches at Grote Knip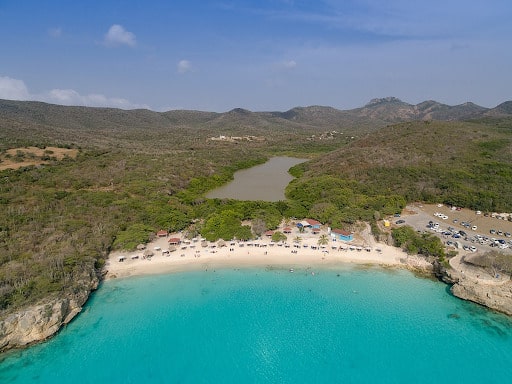 Often called as the best beach of Curaçao, Grote Knip is a truly spectacular beach on the island- white sand, turquoise blue water, beautiful rocky cliffs and more. Like most beaches on Curaçao, the beautiful Grote Knip is also a private beach. You need to pay a fee to visit and enjoy your time there. The entry fee for this beach amounts to US$14 for each adult. Since there are coral reefs close by the Grote Knip beach, the area is often used as a starting point for water sports like snorkeling.
Playa Piskado
Located just ten minutes away from the Grote Knip beach, Playa Piskado or Kenepa Grandi is a beautiful beach setting that abounds with turtles. If you are visiting Playa Piskado, you will definitely notice turtles swimming past you. The rental for this beach amounts to US$11. If you are in Curaçao, this is one spot that you should not miss.
Explore Playa Porto Mari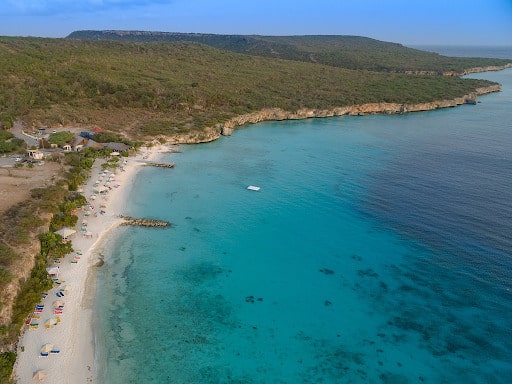 Situated along the west coast of the beautiful island of Curaçao, Playa Porto Mari is a spectacular sandy bay that is widely famous for its distinctive double reef. The area also makes up for an amazing snorkel and dive site for people. This place also acts as a starting point for three adventurous trails like- the Seru Matteo Trail, the History Trail and the Bird Trail. Another popular attraction of this stunning beach area are the two feral pigs – Willy and Woody. If you're lucky, they can also accompany you in your merriment or even swim along you. To access this beach, you need to spend around US$6 (per adult+bench).
Go for hiking in Christoffel National Park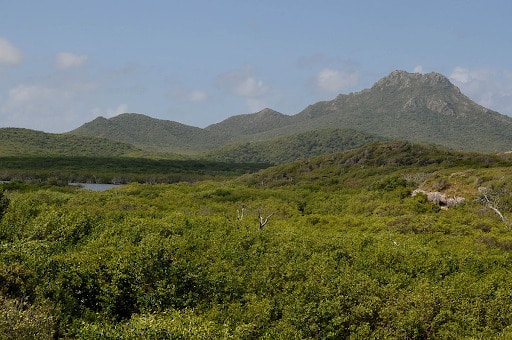 The Christoffel National Park is the largest national park on the island of Curaçao. From natural wonders, spectacular birds, Christoffel mountain, unique white-tailed deer, and beautiful hiking trails to the Savonet museum, the Christoffel national park has everything that a tourist can ask for. If you love hiking, you can climb the Christoffel mountain. The peak of this mountain is 375m above sea level and will take you around an hour to reach. You must keep in mind that you shouldn't go hiking post 10 AM as it gets very hot around there. You can also take a jeep tour to explore the national park. The entry fee amounts to US$17 per person.
Witness Blowholes at the Shete Boka National Park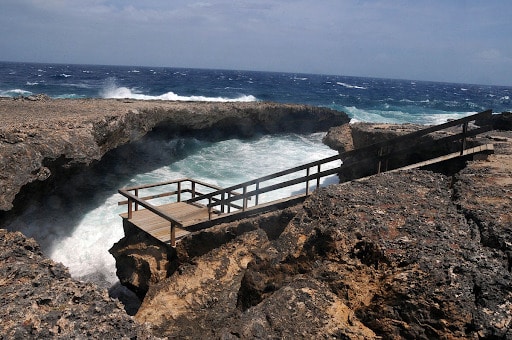 Located right next to the Christoffel National Park, the Shete Boka National Park covers almost 10 kilometers of the north coast of Curaçao island. The national park consists of ten pocket bays and boasts of three species of turtles. One of the most favorite inlets of the tourists here is the Boka Pistola. The waves that crash on the beach are some of the biggest in Curaçao. Apart from Boka Pistola, visitors also are fond of the Boka Tabla where people can spend time on the observation deck and watch the surf roll in, take a look into the deep caverns or simply take a walk alongside the limestone bluffs against the rugged coastline. This area also is the breeding ground for turtles. So when you are here, keep an eye out for the amazing species.
Make a visit to the Landhuis or Plantation Estate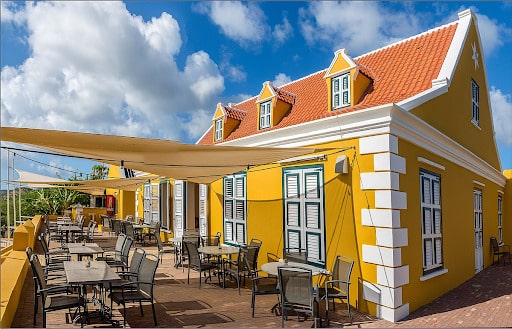 If you are in the Caribbean, you will witness many plantation houses. These plantation houses date back to the 17th century and have a strong influence of colonial architecture. Currently, most of the plantation houses in the island have been converted into museums or boutique hotels.
One of the oldest and biggest villas in Curaçao is the Landhuis Groot Santa Martha. Visitors can go and check out the crafts sale that the villa hosts. Landhuis Klein Santa Martha overlooking the Santa Martha bay has been turned into a boutique hotel and restaurant for tourists and other visitors.
Travel to Santa Martha viewpoint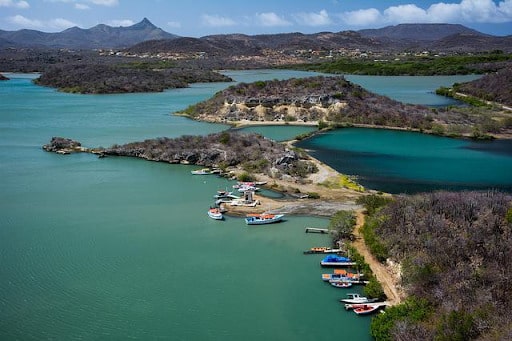 Very near to the plantation houses, the Santa Martha bay is one of the most beautiful natural wonders in Curaçao. The beautiful region reflects raw beauty marked with spectacular waterways and is surrounded by wavy hill surfaces. Visitors can go up to the Santa Martha Viewpoint that is located on top of a meandering road to get a glimpse of the stunning inland Santa Martha bay area.
Witness wild flamingos at Jan Kok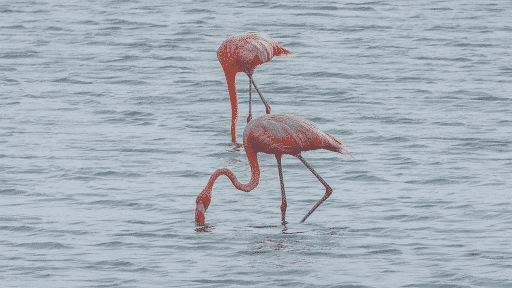 On the way to Willemstad, you will come across the charming salt lakes of Jan Kok. This is the place where hundreds of flamingos come together almost everyday. Visitors have access to an observation deck where they can witness the flamingos in their full glory, without getting themselves dirty in mud.
Visit Hato Caves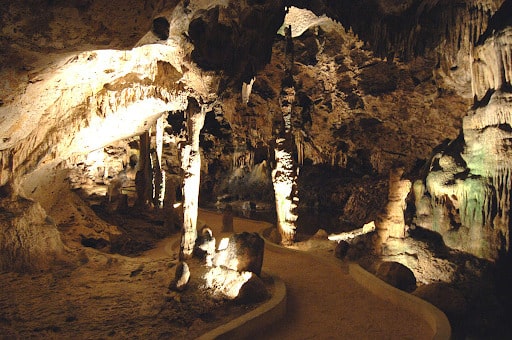 The Hato Caves are located very near to the Curaçao airport. With the help of the Hato Caves tour, you can explore the caves with the cave guides. This natural beauty abounds with stalactites and stalagmites that were formed thousands of years ago. You can go on this short tour while you are returning to the airport to hop on your flight back home.
Spend time at the Kokomo beach
Located near to the Hato caves, the Kokomo beach is an isolated cove that is freely accessible to all. Although this beach doesn't have clear blue waters or a white sand beach, it is still quite alluring. The rocky beach and the beautiful swing that touches down the sea is an ideal photo spot for families and kids visiting the island. This beach is also a very famous sunset view point, but make sure to reach there before 6 PM.
Spot the setting sun at Mambo beach
Imagine watching sunset on a beach while drinking a summer cooler, sounds amazing right? You can experience this at the Mambo beach in Curaçao. The Mambo beach is located very near to Willemstad and you can visit the beach by paying an entry fee of US$ 7 (per adult+bench). Although this beach has been widely commercialized, it has got few well-known bars like the Chill beach bar that is populated with quite a lot of hammocks and wooden beach-like sign boards. The area also has a Mambo Beach Boulevard, a contemporary mall that towers over the beautiful beach. You can climb to the roof terrace of the mall to get a spectacular glimpse of the beach and sea.
Try seafood at De Visserij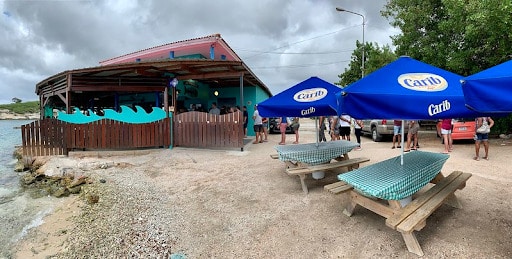 There are a lot of restaurants in Curaçao that you can choose to eat from. But one absolutely amazing seafood place that you should have on your must-try list is De Visserij. Located in Piscadera, this quaint restaurant offers one of the most delicious seafoods in the island country. You should definitely try the tuna tataki and sashimi from this place. This place is often crowded, so be prepared for a little wait before you get your hands on the delectable food items.
Savor drinks at Nieuwestraat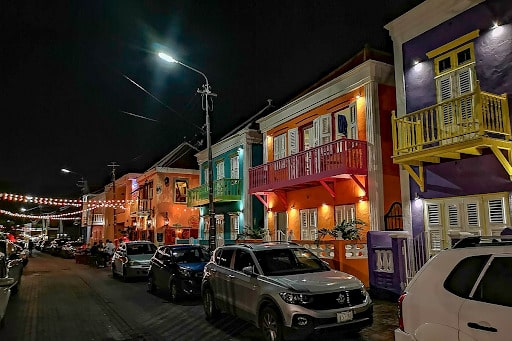 In the heart of the Pietermaai district in Curaçao, you'll come across Nieuwestraat, with its trendy restaurants and gastrobars, which is quite the popular spot among localities, expats and visitors. If you're planning to go to this area on a Friday night, make sure to arrive early because it gets very crowded during the weekends. Mundo Bizarro – a Cuban bar and Ginger – a Caribbean Asia fusion restaurant are two popular spots that you can't miss if you're in Nieuwestraat.
Tugboat Snorkeling Trip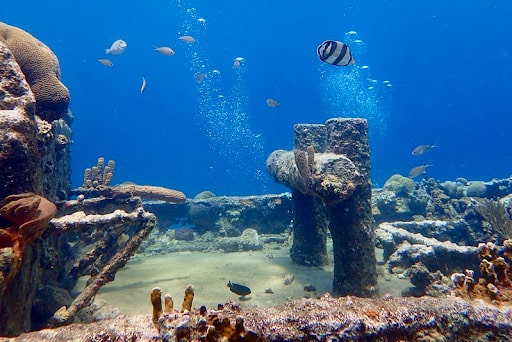 If you love adventures under the water, then the Tugboat snorkeling trip is definitely one of the things to do in Curaçao. Visit the eastern coast of Curaçao and discover the rugged Tugboat sheltered under the water in a shallow bay covered completely by corals and marine animals. The Tugboat area serves as a great snorkeling site as it is not very deep and has great underwater visibility. The Tugboat is also the dwelling place for a number of fishes like the parrotfish and the butterfly fish. If you have not booked a car rental service, you can reserve a Tugboat Snorkeling trip that starts from Willemstad for yourself.
Make a trip to Fort Beekenburg
Originally constructed in 1703 to safeguard the Spanish Water, Fort Beekenburg is situated near to the Tugboat and right next to the Caracas bay in Curaçao. Back in the time, this fort kept the British and the pirates at bay. If you are visiting this Fort with your car or have a rented service in place, be mindful regarding the car parking as car burglary has been reported in this area.
Saunter at the Jan Thiel Beach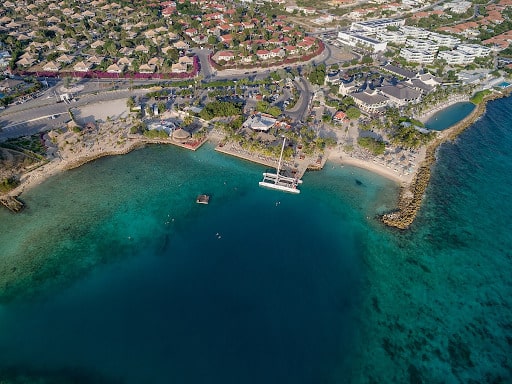 An emerging beach town located in the eastern side of Curaçao, the Jan Thiel Beach is quite the favorite among families and the young crowd. The beach is populated with trendy beach bars, surfer shops, happening restaurants and dive sites. If you're planning to book your stay in an AirBnb or a boutique hotel, then Jan Thiel Beach is the perfect spot. To access this spectacular beach, you need to pay an entry fee of US$5 (per adult + bench).
Stop at the Curacao Sea Aquarium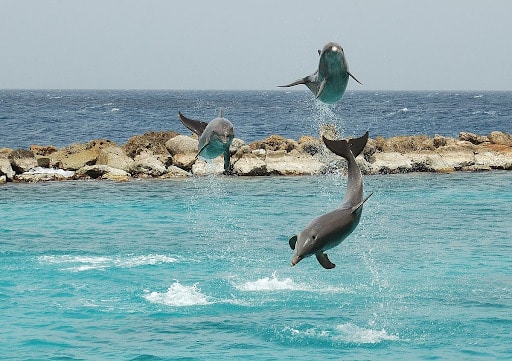 If you are traveling to Curaçao along with your family, then the Curacao Sea Aquarium is definitely a must visit. The marine life experts in the place are quite engaging and share insightful information about the underwater creatures present in the island. There are a lot of programs that are available in the Sea Aquarium that you can be a part of – do watch out for the Flamingo Feeding session.
Visit Amazonia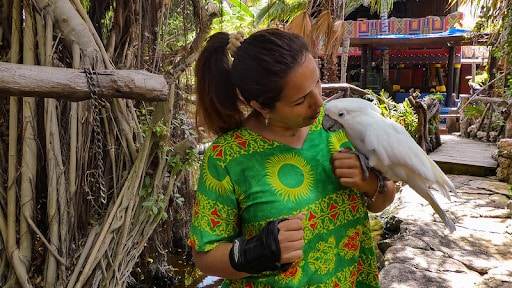 An absolute favorite among children, Amazonia – The Lost Island of Dreams is an exuberant rainforest garden that is located in the eastern part of the island. Watch out for the diverse range of birds like the macaws and cuckatoos that frequent the garden. The dark room in the garden also hosts a number of Amazonian reptiles. You can visit this place with a guided tour and the entry fee will cost you around US$ 18 per adult and US$ 9 for each child.
Do a day tour of Klein Curacao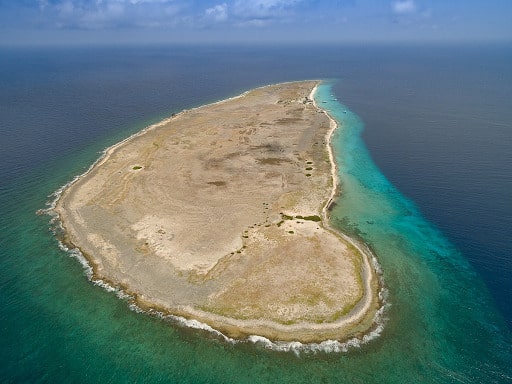 Located around 10 kilometers southeast of the island, Klein Curaçao, which means Small Curacao, in Dutch is a must-not-miss day tour. Famed to have the best beaches in the region, Klein Curaçao takes about two hours to reach through a boat from Curaçao. This day tour to Klein Curaçao will cost you around US$100 per individual. You can avail a day trip with Miss Ann Boat Tips that operates their day tours on their private yachts on every alternate day (Tuesdays, Thursdays and Sundays) in a week.
Visit Curacao Liqueur Distillery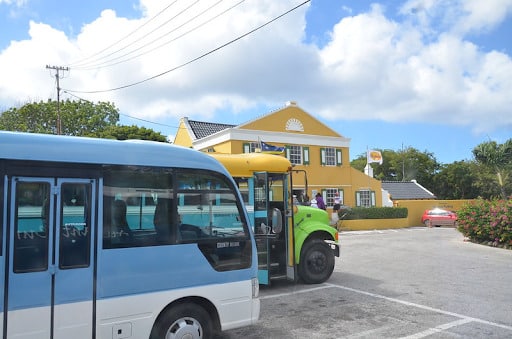 The Curacao Liqueur distillery houses the world famous Blue Curacao, a signature alcohol mirroring the island's history. You can visit the place and take a look at how this Triple Sec-style liqueur is developed from the peels of the Laraha fruit – a fruit unique to the island and that releases fragrant oils adding the distinct flavor to the liqueur.
Enjoy at Playa Lagun
If you are someone who likes calm and quiet, then Playa Lagun is the place to be. One of the hidden beaches in Curaçao, this area is within a deep cove and is surrounded by cliffs on both sides. This off-beat beach also has very good spots for diving and snorkeling. So if you're visiting Playa Lagun, don't forget to bring your snorkel gear.
Admire Cas Abao Beach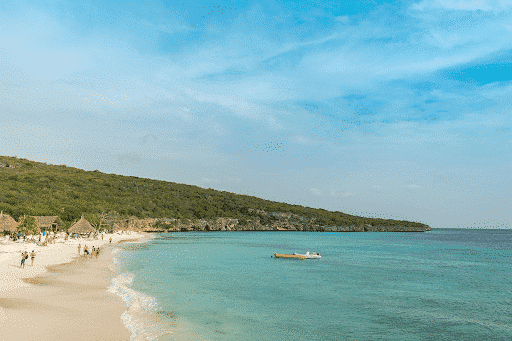 Thinking about what to do in Curacao? Head to the Cas Abao beach in Curaçao. Located in the western part of the island, the Cas Abao beach is a private beach that overlooks the spectacular blue Caribbean waters. Since it is a private beach, you need to pay an entry fee to access it. Once you enter this beach, you can rent all the things you want – beach chairs, boats, snorkeling equipment and more. There is a Beach bar and restaurant where you can satisfy your hunger pangs. For ultimate relaxation, you can also book massages at open-air huts present on the beach.
Stop at the Queen Emma Bridge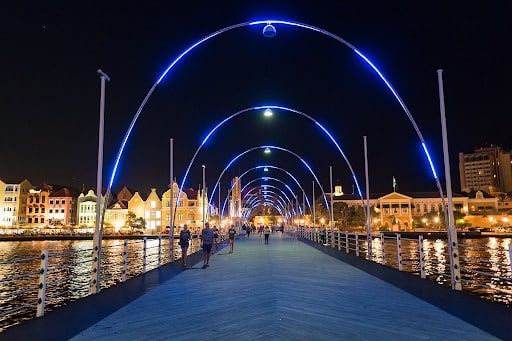 One of the top Curaçao points of interest, the floating Queen Emma Bridge joins the waterfronts of the famous neighborhoods of Willemstad- Punda and Otrobanda. Also known as the "Swinging Old Lady", this floating pontoon bridge is pivoted with two propellers to ensure the entry and exit of boats in St. Anna Bay. The bridge was constructed back in 1888 and allows only pedestrians. On a daily basis, around 15,000 people cross this bridge.

Explore Punda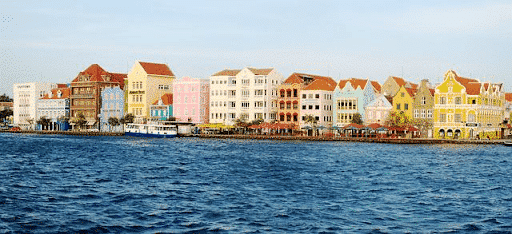 Punda or "Point" in Dutch is a historic town in the eastern part of Willemstad. The first settlement in the town dates back to the year 1634. Essentially a port town, the area also is populated with colonial architecture dipped in pastel hues. If you plan to visit Punda, you must surely make it to Fort Amsterdam, which was constructed in 1635 to defend the city from any attacks. Currently, this fort in Punda is used as the governor's palace. The Mikve Israel-Emanuel synagogue, the oldest synagogue in the western hemisphere (built in 1732) is also a historic attraction in the city that shouldn't be missed. In addition to these attractions, you can check out various art galleries, restaurants and cafes and shop across the city.
Discover Otrobanda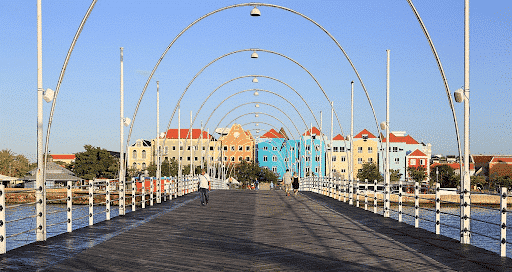 Otrobanda means "the other side" and was inhabited almost a century later than Punda. Riff Fort located in this area is a popular tourist spot that was built in 1828 to safeguard the city. Currently, the fort has been converted into a shopping mall that has souvenir shops and fine dining restaurants, overlooking the beautiful waterfront. Curacao museum that houses the art works of local artists, antique furniture, and other things, is also located in this part of the island.
Enjoy yourself at Playa Kalki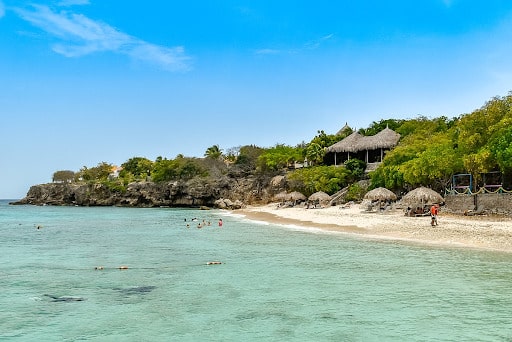 Located in Westpunt in Curaçao, Playa Kalki is a small cove that is surrounded by limestone cliffs. Owing to its shallow waters and beautiful underwater life, this spot is not so commercialized and is quite popular among the divers and snorkelers in the island. If you're interested in exploring marine life, you can rent dive and snorkel gear from shops that are located nearby. You can also access a large reef also known as "Alice in Wonderland" from the beach at Playa Kalki. The beach also has a quaint little restaurant to help you with food and drinks.
Pay a visit to Curaçao Ostrich Farm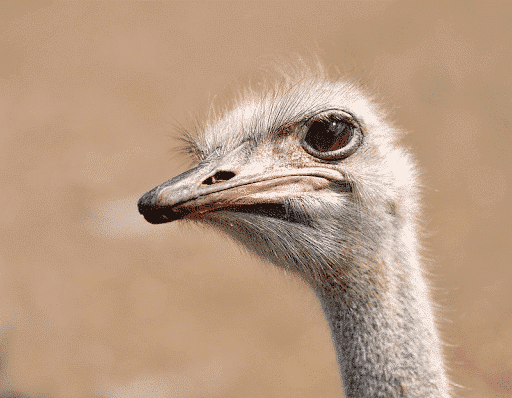 The Curaçao Ostrich Farm was established in the year 1995 with the objective to supply ostrich products to South America. Gradually, the Ostrich Farm became a popular tourist spot and is currently home to around 400 ostriches. You can hop on a truck and take a safari tour of the farm to witness the variety of ostriches. You can also witness emus, potbellied pigs and Nile crocodiles.
Travel to Fort Nassau
Fort Nassau was constructed in 1797 to protect Curaçao from invasion. Over the years, the fort has safeguarded the island from the Spanish, French, English, and Buccaneers. The fort rests on a raised platform and overlooks the sea and was only used once during the time of the English invasion of the island. Currently, the fort serves as a significant signal station for vessels entering and exiting the St. Anna Bay.
Make your way to the Kura Hulanda Museum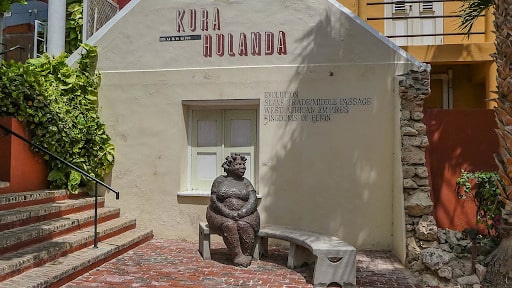 Located in Willemstad, Curaçao, the Kura Hulanda Museum has emerged as a popular spot for people inclined towards knowing the island's rich history and culture. The museum is filled with colonial relics, maps, and Antillean art. The museum also has an extraordinary collection of African artifacts and also mirrors the myriad elements that have been integral to the cultural fabric of Curaçao – from African slaves, West African empires, to pre-Columbian traders.
Go to the Renaissance Mall & Rif Fort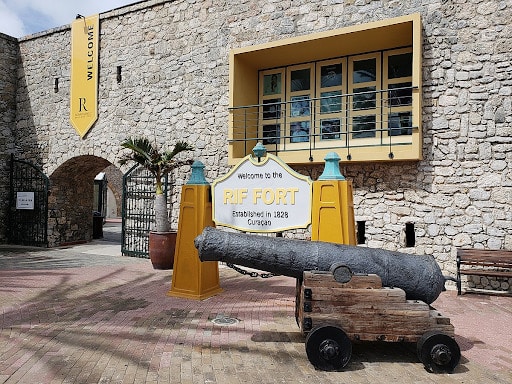 The Rif Fort Courtyard Complex in Willemstad near the St. Anna Bay has emerged as a significant shopping and entertainment zone with a fun atmosphere. Some of the most well-known restaurants are also in this area. Although the fort was originally constructed to protect the bay and the Willemstad region, currently it has been transformed into a recreational zone and is very popular among tourists and local people.
Visit Savonet Museum
Located at the heart of Christoffel park in Curaçao, the Savonet Museum tells the story of the island's history. The museum showcases the journey of Curaçao – starting right from the Arawak inhabitants who came to the island around 4,000 years ago, the transformation of the island under the Dutch colonial era and now the current situation on the island nation. If you are interested in the historical facts and stories related to the island, you can opt for an audio tour or book a tour with a museum expert or guide. After your tour to the museum, you can also explore the various nature trails in Christoffel park.
Hit the Blauwbaai beach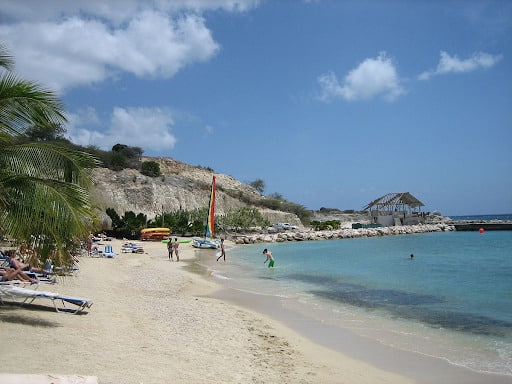 Blauwbaai or the "Blue bay" is situated less than 10 miles northwest from Willemstad. Famous for its numerous offshore activities, the Blauwbaai beach is an all-time favorite among scuba divers and snorkelers for its close proximity and easy accessibility to a beautiful coral reef. Populated with beautiful palm trees, wild orchids, and lush greenery, the Blauwbaai is one of the most loved Curaçao beaches.
Explore Handelskade
Located near Punda in Willemstad, Handelskade is the picturesque stretch of land that you have probably witnessed on almost every Curaçao postcard you pass. The area is full of colonial Dutch buildings painted in vibrant hues, trendy restaurants and shops. If you are an early riser, you can also swing by the daily floating market at Handelskade's northern point,find fresh fish and try thelocal produce. Don't miss out on watching the pretty Queen Emma bridge from one of the outdoor cafes/restaurants in the area.
Try Scuba Diving
No trip to the island nation is ever complete without scuba diving. Explore the real Caribbean from under water through scuba diving. Curaçao has a number of dive sites and many of them are accessible directly from beaches like Porto Mari or Blauwbaai. So, if you are interested in underwater adventures, then this island will be your paradise. You can also get your scuba certification from Curaçao!
Want to relocate to Curaçao and enjoy all these adventures as and when you want? Do check out the following articles:
Curaçao Investor Permit Program – The Ultimate Guide By Experts | GCS'
Citizenship by Investment in Curaçao
Frequently Asked Questions
What are the top places to visit in Curaçao?
If you are in Curaçao, these are the top attractions that you should definitely visit – Queen Emma Bridge, Handelskade, Playa Lagun, Playa Porto Mari, Cas Abao Beach, Christoffel National Park, Blauwbaai, Mambo beach, Shete Boka National Park, Klein Curacao, Kurá Hulanda Museum, Mikvé Israel-Emanuel Synagogue and Kenepa Beach.
What are the best outdoor activities to do in Curaçao?
There are many outdoor activities that you can choose to do on the island. They include: Swimming with sea turtles, boat trip to Klein Curacao, Aquafari tour in Curaçao, Buggy Private Tour in West Side Curaçao, Curaçao Half Day ATV Adventure Tour, Snorkel and Beach Adventure Tour, Curaçao Beach and Hato caves tour and many more.
What is Curaçao famous for?
The island nation is well-known for its white sand beaches, turquoise blue waters, beautiful coral reef, stunning coves, amazing beach lifestyle and access to underwater sports.
Is Curaçao worth visiting?
From its historic architecture, rich diverse culture, stunning beaches, spectacular national parks, exciting nightlife and its relatively affordable lifestyle, Curaçao should definitely be on top of your Next places to visit list.
How many days do you need to expore Curaçao?
Although Curaçao is a small island, you should keep around 10 days in hand to explore the island to its fullest.
What is the best time to visit Curaçao ?
Although the island has pretty amazing weather all year round, the best time to visit Curaçao is between December and April, since it gives you plenty of time to enjoy the pool or the beaches.
What is the best way to explore Curaçao?
The best way to get around the island is by car. Although there are public buses that take locals and tourists across the island, the public transport service is a little irregular. So if you are visiting the island, it is best to book a car rental service. There are few hotels which also provide area shuttles for tourists.
What is the famous food of Curaçao?
If you are in Curaçao, you should definitely try Keshi Yena, the signature local dish that is stuffed with spiced meat and fresh veggies and baked. Additionally, you should also try dishes like Bitterballen, Oliebollen, Funchi or Tutu, Stroopwafels, Stoba, Poffertjes among others.