Malta, a Mediterranean island-nation of raw beauty, alluring charm, and restful tranquility, has long been an attractive destination for travelers and international investors alike. Not only does it offer great weather, old character homes, and a healthy lifestyle, it's also a bitcoin-friendly nation with optimal property investment opportunities and a vibrant startup community. In late 2020, the Maltese government rehauled the way it offers citizenship by investment to qualifying candidates under the Maltese citizenship act, and as such, Malta citizenship by investment changes came into effect in 2021. 
While Malta does not offer citizenship by investment anymore, it has a new program that paves a path to citizenship by naturalization. The Malta Citizenship by Naturalization for Exceptional Services by Direct Investment (CES), which is more accurately referred to as the Maltese Citizenship Act Granting of Citizenship for Exceptional Services Regulations, offers non-EU, non-EEA, and non-Swiss high-net-worth-individuals and investors all across the globe an equal opportunity to settle down in Malta. By placing a qualifying investment in the nation's economy, and provided they meet the program's requirements, successful applicants have the right to acquire a Maltese residency permit, and tap into limitless business opportunities.
In this article, you will learn all about:
Malta Citizenship by Investment Changes
Malta's Citizenship by Naturalization for Exceptional Services by Direct Investment is essentially a new policy for the previous Individual Investor Program (IIP).
Foreign investors and expats who apply to this immigration program are provided with an expedited route to obtaining Malta residency and citizenship through direct investment, provided they place a minimum contribution of €750,000 in Malta's economy. While the new policy increased the qualifying investment threshold by €100,000, it abolished the previous requirement for an additional investment of €150,000 in Maltese government bonds. This means that the total minimum investment threshold was lowered under the new policy in comparison to the previous IIP.
Although the new investment program's annual quota of acceptance is capped at 400 applications after the Malta Citizenship by Investment changes occurred, eligible applicants and their immediate family members who comply with the program's policy have the advantageous opportunity of obtaining Maltese citizenship by naturalization in as little as 12 to 36 months, depending on their investment sum. Investors are required to spend a minimum of 15 days every 12 months on Maltese territory in order to meet the residency requirements and maintain their residency status to be on their path to citizenship.
Benefits of Malta's New Investment Program
The benefits of the new investment program are almost identical to those of holding the Malta passport. In that, successful applicants who maintain their Malta residence permit or reach the naturalization stage are able to access Malta's excellent healthcare and education systems, travel across the world visa-free, and have the right to live, work, and study in a European Union country with a stable political climate. The only main difference is that investors in the CES program get to yield an annual high return on their investments, and thereby benefit from a handful of tax exemptions and double taxation treaties.
The top benefits of Malta's new scheme include:
Visa-free travel to 170 countries
Access to a thriving financial hub and prime jurisdiction for international businesses
Access to excellent, free healthcare and education systems
A high quality of life and living standards
Citizenship that can be passed down to future generations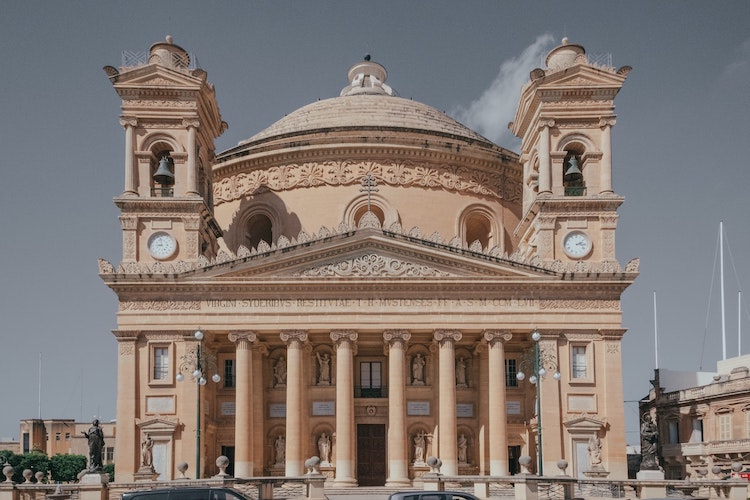 Eligibility for Malta's Citizenship by Naturalization Program
Any non-EU, non-EEA, non-Swiss, or third country national with a clean criminal record and proof of sufficient funds can invest in Malta and qualify for the program. The only conditions are that they do not come from a sanctioned country, are not benefitting from other schemes, have a valid health insurance policy and travel documents recognized by Malta, and are able to fulfill the program's residency and investment requirements.
Moreover, applicants to the program must not have been previously denied a visa to a country that's in a visa waiver agreement with the island-nation, nor have conducted business, or have significant ties or connections to the Islamic Republic of Iran, the Islamic Republic of Afghanistan, or North Korea.
Investment Requirements for the CES Program
There are three main investments that need to be placed in the Maltese economy in order for applicants to qualify for the Malta citizenship by naturalization program. These investment requirements are as follows: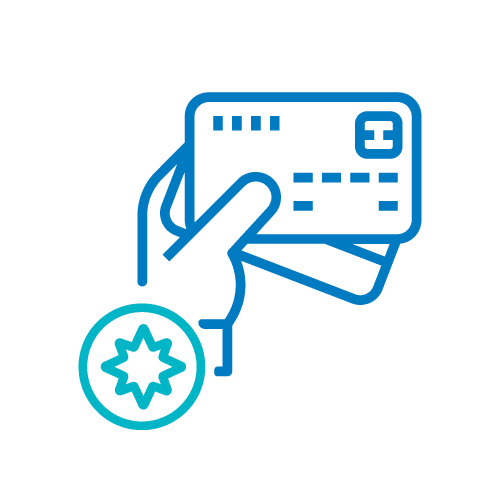 A Direct, Non-Refundable Investment

An investment of at least €600,000 or €750,000 for the main applicant, depending on the residence period selected (12 or 36 months). Extra €50,000 is required for each dependent.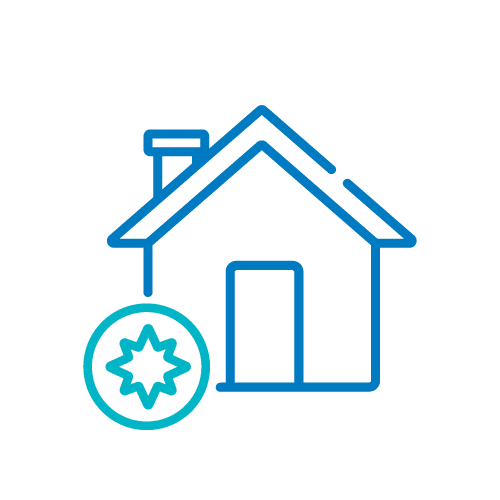 Real Estate Investment

A residential real estate property lease with a minimum annual value of €16,000, to be held for a period of 5 years. Or the purchase of a real estate property with a minimum value of €700,000, which must be held for at least 5 years.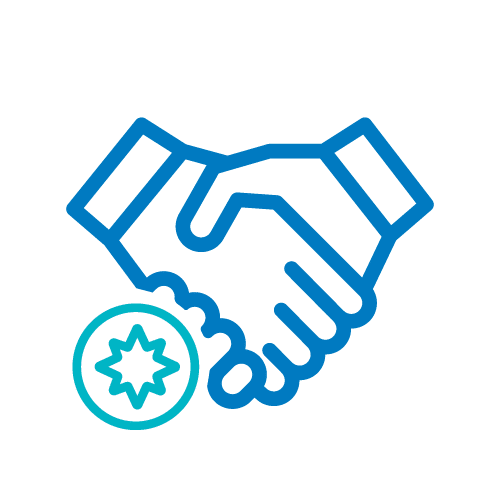 Philanthropic Donation

A donation of at least €10,000 to a registered sport, cultural, scientific, philanthropic, animal welfare, or artistic non-governmental organization or society as approved by the Community Malta Agency.
Application Considerations
All applicants and their dependent family members must pass several stages of a strict due diligence process in order to succeed in obtaining Maltese citizenship by naturalization. The process is conducted by the Community Malta Agency (CMA) and ensures only the most qualified and high-standing individuals are naturalized.
As part of its monitoring process, the Community Malta Agency continues to check in on the naturalized citizens for a period of five years after they are officially integrated, in order to make sure they are still in compliance with the program's requirements. Otherwise their Maltese citizenship will be revoked.
Application Process for the CES Program
From the time you submit your application for a Maltese residence permit, to the time you acquire citizenship by naturalization, the scheme's application process takes between 12-36 months, depending on your investment sum.
The steps under Malta's CES scheme that lead to obtaining citizenship by naturalization are as follows:
Filing of the application for Maltese residency
Submission of eligibility assessment and due diligence checks
Issuance of Approval in Principle after the application payment and administrative fees have been covered
Submission for Naturalization for Exceptional Services by Direct Investment after placing the respective investments
Oath-swearing and acquiring Maltese citizenship and the Maltese passport
Stay on Top of Malta Citizenship by Investment Changes
If you are considering applying to Malta's new CES program, we advise you to consult with one of our second citizenship consultants, who can walk you through key updates and ensure you have all the information you need to lodge a successful application to the Malta Citizenship by Naturalization for Exceptional Services by Direct Investment scheme. Contact us today for a confidential discussion.
Frequently Asked Questions About Malta Citizenship by Investment Changes
What Malta citizenship by investment changes should I know about?
In late 2020, Malta's prestigious Individual Investor scheme closed, only for a brand new scheme to take its place. Today, the CES scheme is considered more of a policy than anything else, and it welcomes qualifying investors of high social and moral standing to make a significant contribution to the Maltese economy. In turn, they are granted Maltese citizenship by naturalization, provided they pass a thorough due diligence process and meet the policy criteria.
Why should I apply for the Malta citizenship program?
Maltese citizenship is a goldmine for international investors looking to tap into an opportunity of a lifetime. Malta's citizenship by naturalization program allows high-standing applicants and their immediate family members to place a foreign investment in the beautiful nation, and enables them to relocate to Malta, become Maltese citizens, and have full residency rights in Europe.
How to apply for Malta's new program of citizenship?
You must pass a thorough due diligence process conducted by the Community Malta Agency, meet the policy criteria of the Maltese citizenship by naturalization program, and make the necessary investments to be successful in your application.
How long until I can get a Maltese passport via Malta citizenship by naturalization?
The Malta citizenship by naturalization application process is one of the fastest between all investment immigration programs, where successful applicants who are compliant with the scheme's policy are granted dual citizenship and a European passport in as little as 12 to 36 months. The time period leading to a Maltese passport and Malta dual citizenship by naturalization depends on your residence status and the investment sum placed in the country's economic development.
What is the Community Malta Agency?
Community Malta Agency is a regulating agency that deals with all the administrative affairs of the CES policy. It holds considerable power to carry out extensive due diligence and background screenings of applicants for naturalization, and can demand from them full disclosure of assets.