Living in Ireland
is a distinctive fusion of dynamic metropolitan life, breathtaking natural landscapes, and a rich cultural past. It is an exciting and lucrative place to live. Ireland has something for everyone, whether you want to stroll through the busy streets of Dublin, delve deep into the past at historic castles, or simply unwind on the gentle slopes of the countryside. Ireland is a center for professionals worldwide, offering various
employment possibilities
in sectors including technology, banking, and pharmaceuticals. Because of this, moving to Ireland is a desirable option for people looking to further their careers and maintain a good quality of life. Ireland is a tough place to beat regarding the quality of life. It is a popular spot for people looking to relocate to a different country because of its welcoming residents, first-rate healthcare system, and top-notch education. Its thriving nightlife, delectable cuisine, and legendary beer and whisky make it a great spot to meet people and unwind. Additionally, Ireland is famed for its outdoor activities, from trekking in the highlands to surfing on the wild Atlantic coast. Ireland provides the ideal location for individuals who want to enjoy the great outdoors, with beautiful landscapes and, for the most part, a mild climate.
Living in Ireland: A Guide for Beginners
Living in Ireland is a memorable and gratifying experience that will enchant everyone curious about discovering this stunning nation. Ireland has something to offer everyone, whether they seek adventure, professional prospects, or a quiet escape. So why not pack your bags to start your new life on the Emerald Isle immediately?
In the following sections, we'll go into more detail about what it's like to live in Ireland as a newcomer, covering everything from locating a place to live to utilizing the healthcare system and taking in Irish culture. Now let's get going!
Why move to Ireland?
Rich cultural heritage: Ireland's vibrant culture is recognized all around the nation. There is always something to do in the country, from traditional music sessions in neighborhood pubs to festivals and events throughout the year.
Friendly people: The Irish are renowned for their warmth and generosity. You'll discover that establishing friends in Ireland is simple, and they are always willing to help.
High quality of life: Ireland has a high quality of life since it is a modern, prosperous nation. Ireland offers excellent employment, education, and healthcare prospects so that you may live comfortably there.
Beautiful landscapes: Ireland has some of the most breathtaking natural scenery globally. There are many stunning locations in Ireland, from the imposing cliffs of the Wild Atlantic Way, Ireland's incredible coastal route, to the gently sloping farmland.
Advantages and Disadvantages of Living in Ireland
It's crucial to assess the benefits and drawbacks of relocating to Ireland if you're considering doing so. Ireland has a friendly culture and a high-quality life, yet certain difficulties are associated with living here. We'll examine both the benefits and drawbacks of living in Ireland in the following sections so you can decide if it's the best place for you.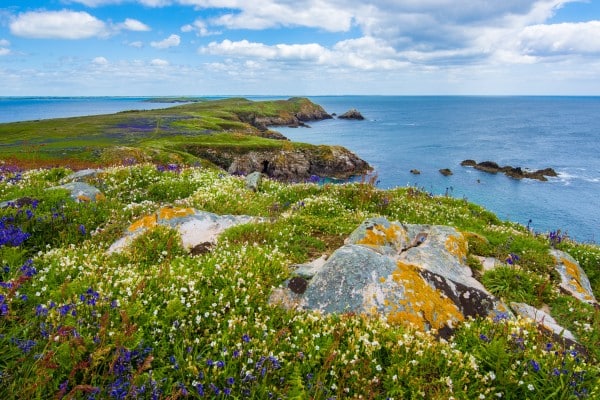 Advantages of Living in Ireland
A central base for Europe travelers: Ireland makes a fantastic starting point for traveling around Europe. Going to other European cities and nations is simple because of the nation's strategic position and first-rate transportation systems.
You may quickly and simply take a short flight from Ireland to European cities like Paris, London, or Amsterdam. Also, ferry routes link Ireland to other European nations, such as the UK and France.
Safety: The nation boasts low crime rates and a substantial police force, which contribute to maintaining a secure environment for both citizens and visitors. Ireland is frequently listed as one of the safest nations in the world.
While moving to Ireland, ex-pats may feel secure in their safety, whether going through their neighborhood or exploring the whole nation. Moreover, Ireland's hospitable and pleasant culture might aid immigrants in settling in and feeling at ease in their new surroundings.
Great social life: Ireland is recognized for having a vibrant social scene. This is undoubtedly true for foreigners who want to meet new people and participate in the local culture. Whatever your interests, there is always something going on in Ireland that you can participate in, whether it be music, food, sports, or cultural activities.
In addition to pubs, Ireland has many festivals and annual events. St. Patrick's Day celebrations, the Galway Arts Festival, and music festivals like Electric Picnic and Longitude are just a few examples of the various events celebrated in the country.
Ireland has a vibrant sports scene, with well-liked sports, including football, rugby, and Gaelic games. For expatriates wishing to become involved in sports, these are great options.
Disadvantages of Living in Ireland
Cloudy weather: It can be difficult for some people to adjust to Ireland's overcast and wet weather, primarily if they are used to warmer or brighter areas. While some appreciate Ireland's weather for its foggy ambiance and lush surroundings, others can find adapting challenging.
Cost of living: Ireland's cost of living may be relatively high, particularly in urban areas like Dublin and Cork. Yet, the cost of living might differ based on things like geography, way of life, and housing preferences. Although housing costs and rents in cities can be rather costly, smaller towns and rural locations sometimes provide more reasonable possibilities.
Pub culture: Although bars are a significant and delightful aspect of Irish culture, it is vital to consider any potential adverse effects resulting from a social environment that centers on drinking and socializing in pubs.
Where to live in Ireland?
Ireland is a stunning nation with several choices for anyone wishing to live there. Some locations rank higher than others. Let's examine some of the greatest areas in Ireland to reside in, together with their benefits and drawbacks.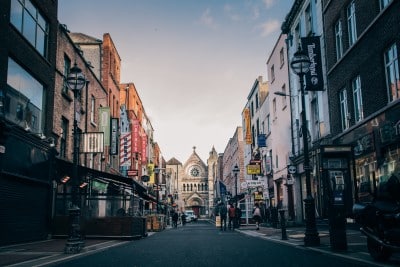 Dublin
Dublin, the capital of Ireland, is a well-liked destination for individuals seeking employment options, cultural attractions, and a lively urban atmosphere. Yet it is also renowned for being one of Europe's priciest cities. Here are some pros and cons of living in Dublin.
Advantages of Living in Dublin
Employment opportunities: Dublin is Ireland's economic center, attracting many foreign companies. This indicates that there are lots of career prospects, especially in the financial and technology industries.
Culture: Dublin is renowned for its vibrant cultural scene, which includes several museums, galleries, and theatres. Also, there are many bars, eateries, and cafés to discover.
Transport: It is simple to get through the city and beyond, thanks to Dublin's comprehensive public transit system, which includes buses, trams, and trains.
Disadvantages of Living in Dublin
High cost of living: With high rent, food, and other living expenditures, Dublin is one of the most expensive cities in Europe.
Crowded: Due to Dublin's popularity as a travel destination, it may get busy, especially during the summer.
Weather: Cloudy and wet days are common in Dublin.
Cork
Ireland's second-largest city, Cork, is on the country's southern coast. While relocating to Cork, keep the following in mind.
Advantages of Living in Cork
Scenic beauty: Cork is renowned for its stunning surroundings, and the renowned Ring of Kerry is only a short drive away.
Friendly locals: Cork residents are renowned for their friendliness and warmth.
Food & drink: Cork boasts a strong restaurant, pub, and café culture worth exploring.
History and culture: There are many museums, art galleries, and historical places to explore in Cork, which has a rich history and cultural legacy.
Business opportunities: Cork's economy is expanding, especially in the tech and pharmaceutical industries, making it a hub for business growth.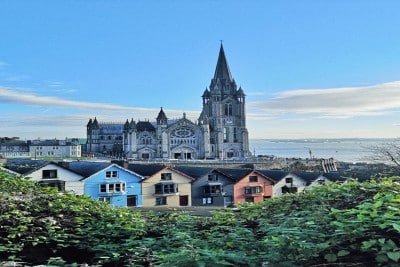 Disadvantages of Living in Cork
Fewer career prospects than Dublin: Cork offers job opportunities, especially in the tech and pharmaceutical industries. But the job opportunities are limited due to the need for more industries to work in.
Transportation: Cork's public transit system is less developed than Dublin's, making getting to the city and the surrounding area more challenging.
Climate: Cork's weather, like all of Ireland, may be overcast and wet, which may not be ideal for everyone.
Limerick
The third-largest city in Ireland, Limerick is situated in the country's central area. Learn about the benefits and drawbacks of living in this city below.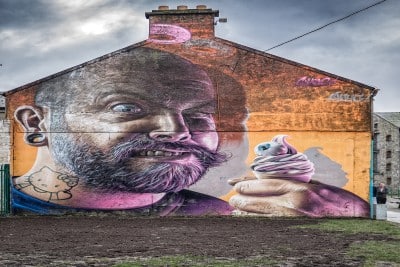 Advantages of Living in Limerick
Living expenses: Limerick has lower living expenses than Dublin, making it more accessible for anyone on a tight budget.
Cultural heritage: King John's Castle and the Limerick City Museum of Art are just two of Limerick's many museums, galleries, and historical places to explore.
Education: The University of Limerick and the Limerick Institute of Technology are just two of the renowned colleges and universities that can be found in Limerick.
Scenery: Limerick is surrounded by stunning landscapes and is situated on the River Shannon.
Disadvantages of Living in Limerick
Crime: Compared to other Irish cities, Limerick has a higher crime rate, especially in some districts.
Fewer career prospects than in Dublin: Limerick has job opportunities, notably in the tech and pharmaceutical industries.
Nightlife: Although Limerick has many clubs and pubs, the nightlife there is less vibrant than in Dublin or Galway.
Transportation: Limerick's public transit system is less developed than Dublin's, making getting to the city and the surrounding area more challenging.
Galway
Ireland's western coast is home to Galway, renowned for its vibrant culture and breathtaking beauty. These are a few things to consider if you want to live in Galway.
Advantages of Living in Galway
Cultural activities: Galway is renowned for its vibrant arts and cultural scene. During the year, festivals and events like the Galway International Arts Festival and the Galway Film Fleadh occur.
Scenery: The famed Cliffs of Moher and the Connemara National Park are just some of the stunning natural features surrounding Galway.
Nightlife: There are many pubs, bars, and live music venues to check out in Galway's vibrant evening scene.
Friendly locals: Galwegians are renowned for their warmth and hospitality.
Education: Galway is a fantastic place to study because it has several colleges and institutions nearby.
Disadvantages of Living in Galway
Cost of living: Similar to Dublin, Galway occasionally has a higher cost of living than other regions in Ireland.
Limited career growth: Galway does offer some job opportunities, notably in the tech and medical areas.
Weather: Galway's weather, like much of Ireland, may be overcast and wet, which may not be ideal for everyone.
Crowded: Galway, like Dublin, is a well-liked tourist destination and gets busy during the summer.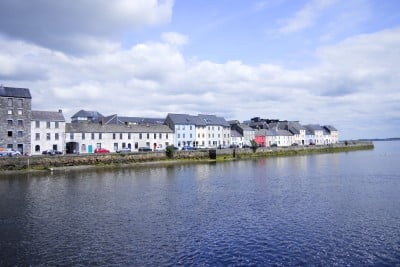 Transportation System in Ireland
Generally, Ireland's transportation system offers many alternatives for moving across the nation. Certain remote locations, however, may only have a few options. Consider all your options before opting for one, depending on where you're going and coming from.
Airports in Ireland
Many international airports in Ireland welcome both domestic and foreign passengers. Below is a list of some of Ireland's main airports.
Dublin Airport: It is Ireland's busiest airport and a hub for several big airlines. It serves flights to locations all over the world and has two terminals. The airport is conveniently close to Dublin City Center, around 10 kilometers north, and is reachable by taxi or public transit.
Cork Airport: The second-busiest airport in Ireland is located around 6.5 kilometers south of Cork City and is called Cork Airport. It provides internal flights inside Ireland and flights to several locations in Europe and the UK.
Shannon Airport: About 24 kilometers west of Limerick City, Shannon Airport is in County Clare. It provides flights to several locations in Europe and the UK and acts as a critical entry point for travelers entering the west of Ireland.
Knock Airport: The west of Ireland is served by Knock, also known as Knock Airport, in County Mayo. It serves many European locations, including Barcelona, Manchester, and London.
Belfast International Airport: It is a crucial entry point for travelers to Ireland, even though it is in Northern Ireland. It provides flights to many locations in Europe and the United Kingdom.
Driving in Ireland
Driving in Ireland can be a fantastic opportunity to discover the island nation's beautiful landscape and charming villages. Driving in Ireland might differ significantly from driving in other parts of the world, so it's crucial to be ready before you get behind the wheel.
When driving in Ireland, bear the following in mind:
Driving on the left: Just like in the UK, drivers in Ireland follow the left-hand traffic lane. If you're not used to it, it could take some getting used to it.
Narrow roads: Roads in Ireland are frequently narrow, particularly in rural regions. Take your time and drive carefully, especially while overtaking other vehicles.
Roundabouts: Roundabouts are frequent in Ireland, and unfamiliar drivers may need help navigating. Remember to yield to oncoming traffic on the roundabout and to signal your planned departure at all times.
Speed: Ireland's posted speed limits are kilometers per hour (km/h). Motorways often have a 120 km/h speed restriction, while rural roads have an 80 km/h limit.
Parking: Finding a parking spot might be difficult in some regions, particularly in bigger cities like Dublin. Any parking restrictions should be verified, and fines should be paid if necessary.
Road signs: There are notable variances between the road signs in Ireland and other countries, such as the UK. Before getting on the road, being familiar with the most typical signs is imperative.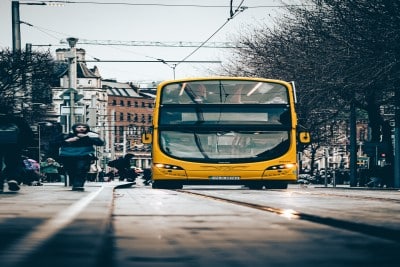 Buses
Ireland's national bus company, Bus Éireann, has a vast intercity and regional bus network that travels to several locations nationwide. The buses are up-to-date and pleasant, with amenities including WiFi, air conditioning, and restrooms. Also, they provide a variety of ticket choices, such as weekly and monthly passes, in addition to single and return fares. Several private businesses also provide bus services to specialized areas, such as airport transfers, tourist attractions, and events.
Trains
The main cities and towns in the nation are connected by a network of trains run by Iarnród Éireann, the national railroad company. Trains come in various configurations, including commuter, intercity, and local trains. The Dublin area's DART system offers a quick and effective means to get around the city. Most trains provide first- and standard-class seating, free Wi-Fi, and culinary options. Tickets can be bought in person at train stations, online, or via a mobile app.
Taxis
In Ireland, especially in the cities, taxis are widely available. These can be requested on the street, over the phone, or online in advance. Most taxis use a metered fare system with extra fees for tolls, luggage, and late-night rides. Although tipping is not required, it is customary to round up to the nearest euro. Also, many taxi apps let customers book rides and make payments using their smartphones, such MyTaxi and Uber.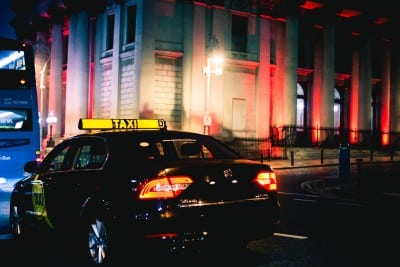 Cuisines in Ireland
Because of its geography, climate, and history, Irish cities are renowned for their many culinary traditions. The following are some of Ireland's most well-known foods:
Irish stew
Fish and chips
Boxty
Seafood
Soda bread
Irish breakfast
Ireland has recently embraced a more global cuisine, with a wide variety of restaurants and cafés serving food from around the globe. In Ireland's culinary culture, there is something for everyone, from Italian pizza to Indian curries.
Nightlife in Ireland
Ireland's bustling and diverse nightlife is renowned for having something to offer everyone. Festivals, live music venues, theatre productions, and comedy acts all add to the nightlife excitement in the nation. Generally, anyone interested in experiencing the culture and entertainment of Ireland should check out the country's nightlife.
Ireland is renowned for its annual festivals and events in addition to the country's typical bar scene. The Electric Picnic Music Festival in September and the St. Patrick's Day Parade in March are just two examples of events attracting locals and tourists.
Ireland's nightlife is typically considered safe for tourists, with a low crime rate and hospitable residents. To ensure an enjoyable and safe night out, it's crucial to use caution and adopt the appropriate safety measures.
Is living in Ireland expensive?
Living in Ireland can be comparatively expensive to other places across the globe, especially if you choose capital areas like Dublin. However, it varies significantly based on location, lifestyle, and earning potential.
Accommodation: In Ireland, especially in the big cities, the cost of lodging can be pretty high. The monthly cost of a one-bedroom apartment in Dublin's city center can range from €1,500 to 2,500 ($1,800 to 3,000), while the monthly cost of a comparable apartment outside the city center can range from €1,200 to €2,000 ($1,400- $2,400).
Food: Compared to other European nations, food in Ireland can sometimes be pricey. Lunch at a budget restaurant can run you between €15 to €25 on average ($18 to $30), whereas one at a local restaurant can run you between €25 to €40 ($30 to $48).
Transport: A monthly public transportation pass in Dublin can cost anywhere from €120 to €145 (about $140 to $175), while a short taxi journey in the city center can cost anywhere from €8 to €12 (around $10 to $14).
Additional costs: Basic utilities for a modest apartment often run between €100 and €150 ($120 to $180) per month, while internet costs typically range between €40 and €60 ($48 to $72). A movie ticket may cost between €10 and €12 ($12 to $14), while a pint of beer at Irish pubs may cost between €5 and €7 ($6 to $8) in a bar.
Find Accommodation in Ireland
It might be difficult to find lodging in Ireland, particularly in well-known locales like Dublin, Cork, and Galway. You can, however, choose a location that meets your demands and budget with a bit of forethought and research. Here are some pointers on where to stay in Ireland:
Set a budget: Before beginning your search, establish how much you will spend on utilities and rent. This will enable you to focus your search on homes within your price range.
Look up listings online: Various rental homes are available in Ireland through websites, including Daf., Rent, and Airbnb. You may restrict the search results by location, cost, and property type to locate an appropriate alternative.
Utilize social media: You can locate homes not featured on conventional websites by joining Facebook groups for accommodation in your desired region. Also, you may publish a lodging request and ask locals for recommendations.
Consult relocation agencies: If you are relocating to Ireland for employment, your company may provide relocation services, including housing.
Shared accommodation: In Ireland, especially among students and young professionals, sharing a house or flat with others is widespread. Listed accommodations for shared housing may be found on websites like Easyroommate and Roomigo.
Rental agencies: Rental agencies may assist you in locating homes that meet your requirements, but they sometimes charge a fee for their services.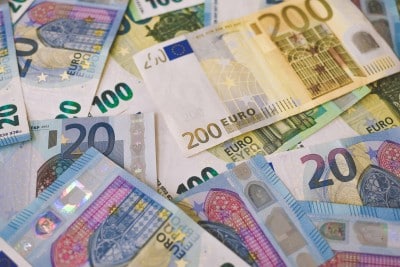 Money and Credit Cards in Ireland
The Euro (€) is the currency used in Ireland. All around the nation, cards and cash are generally accepted, with most establishments using Visa and Mastercard. Fewer places accept American Express. The majority of ATMs accept credit and debit cards for cash withdrawals. 
Contactless payment methods are widely accepted in Ireland.
Visa Requirements for Ireland
You do not require a visa to enter Ireland if you are a citizen of a European Union (EU) or European Economic Area (EEA) nation. For up to 90 days, citizens of a few other nations — including the United States, Canada, Australia, and Japan — can visit Ireland without a visa for leisure or business.
You must apply for a long-stay visa to study, work, or remain in Ireland for over 90 days. Depending on the type of visa you need, there are different criteria and application processes. For instance, a work permit and visa are required if you want to work in Ireland.
The Immigrant Investor Program (IIP) is one way to become a permanent resident of Ireland. This program requires a minimum investment of €500,000 (donation route). The quantities start at €1 million if you choose to invest.
Healthcare in Ireland
All citizens of Ireland and non-citizens have access to a universal, publicly-funded healthcare system that covers all medical needs. The Health Service Executive (HSE) manages the system and is in charge of organizing and providing healthcare services.
Ireland's citizens can access various medical services, such as Doctor visits, hospital treatment, and specialty care. Public health programs and home care are only two examples of community healthcare services. Although specific treatments, including prescription drugs and dental care, are expensive, most, if not all,  healthcare services are free for citizens with medical cards.
Culture and Society in Ireland
Irish culture is extensive and varied, focusing on family, neighborhood, and tradition. Visitors can quickly get immersed in Irish culture and society by being courteous, accepting, and kind.
Communication: In Ireland, communication is often informal and kind. Individuals are friendly and accessible, and a small chat with strangers is commonplace. The communication style of the Irish reflects their reputation for wit and humor.
Punctuality: On-time arrival is anticipated in formal business meetings or appointments. Yet, arriving a bit late in social settings is usually okay. The Irish have a reputation for being unhurried and patient. The way they approach life, in general, reflects this.
Language: Irish culture heavily relies on the Gaelic language, commonly known as the Irish language. Ireland's official language is English, although Irish is also taught in schools and is regarded as a national language. Both English and Irish are used on a large number of street signs and government papers.
Taboos: Given Ireland's complicated relationship with the Catholic Church throughout its turbulent past, discussing religion is taboo for many Irish people. Respecting others' views and avoiding assuming anything about their religion or lack thereof is crucial. Politics may also be a touchy subject, particularly regarding the Northern Ireland conflict.
Five Things to Know Before You Move to Ireland
It may be exhilarating and intimidating to relocate to a new nation. To make the adjustment to Ireland easier, it's essential to be prepared if you're thinking about making a move. These are five practical things to consider before relocating to Ireland.
The weather can be a surprise: Ireland is renowned for its wet weather, but the truth is that the weather may be unpredictable. Get quality rain gear and be ready for rapid changes in the weather. While you shouldn't allow the weather to stop you from visiting the nation, you should know that it might impact your plans.
Cost of living: While Ireland has an excellent quality of life, it also has a high cost of living. In particular, paying for rent, groceries, and transportation can be expensive in places like Dublin. To avoid any financial stress, conduct research and prepare your budget appropriately.
Different pace of life: Compared to many other nations, Ireland has a slower pace of living. For some people, this may be a welcome change of pace, but it may be irritating for others who are used to a quicker pace of life. Be prepared to lower your standards and adopt a laxer way of living.
The accent can be tricky: It might be challenging to comprehend the Irish accent because it varies widely depending on the location and can be challenging to get used to. 
Friendly but reserved: The Irish are famed for their warmth and friendliness, yet they can also be reserved and private. Despite their friendliness and hospitality, the Irish may also be reticent. Respect their limits and personal space, and don't be offended if they appear aloof at first. It takes time to develop relationships, but the work is worthwhile.
Key Takeaways
Moving to Ireland can be an exciting and gratifying experience. Nonetheless, being informed of the potential difficulties and disadvantages of living abroad is critical. Other factors to consider before moving include the high living expense and the weather's unpredictability.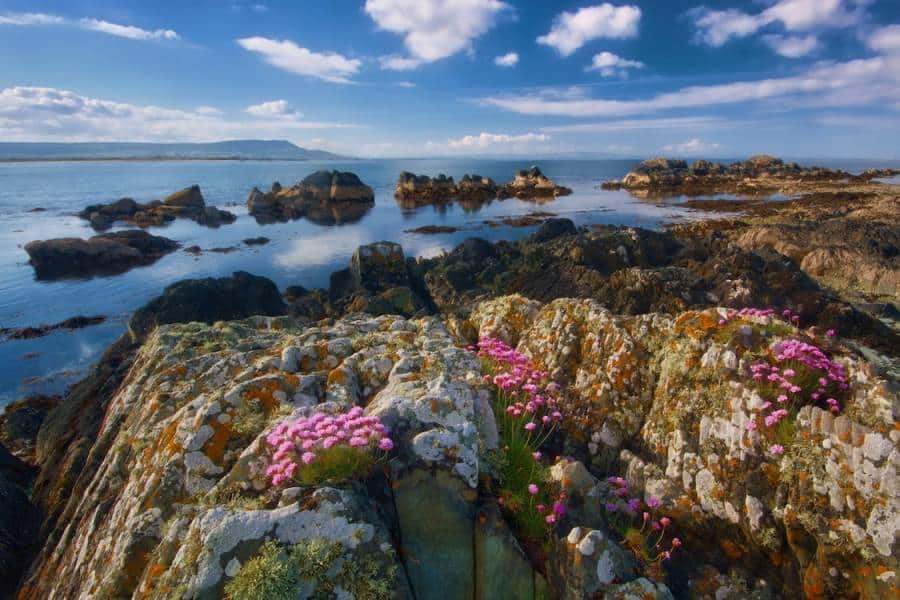 Despite this, Ireland provides a distinctive and lively culture with many opportunities for traveling, meeting new people, and exploring. You can guarantee a seamless transition and a pleasant time living in this lovely nation by doing your research so that you are best prepared for your move.