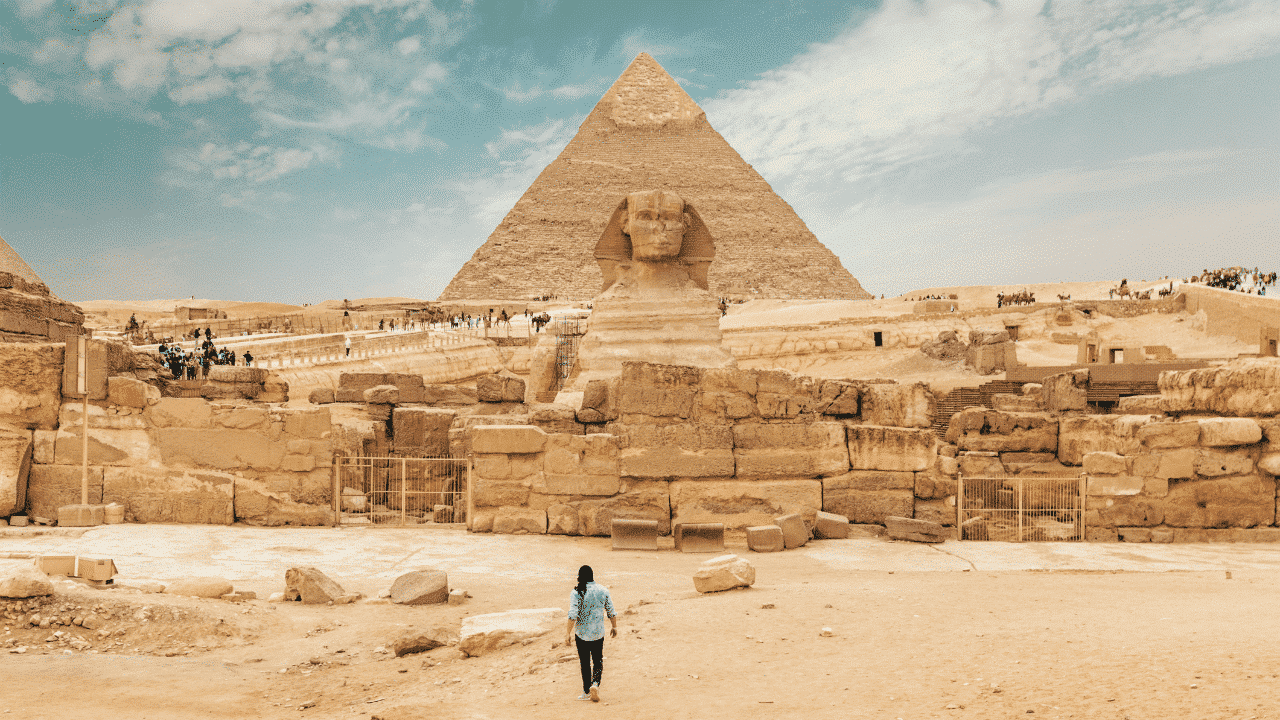 Egypt is a country rich in history and culture, with one of the fastest-growing economies and lots of potential for investors and entrepreneurs. Once part of the Arab Republic, the government and Egyptian citizens have worked hard to improve Egypt's business climate and successfully boosted foreign investment. 
What's more, its proximity to some promising economic markets and links to Africa and the Middle East make it an attractive base for many global citizens who want global passports. Egypt's iconic monuments, such as the ancient pyramids of Giza, the Sphinx statue, the Karnak Temples, and the Luxor Temple, as well as the Valley of Kings, are world-famous and attract visitors from all over the world.
Passport holders of multiple countries will always have a valid passport, visa requirements are less frequent, access to visa free countries is higher, as is the case with visa on arrival countries. Egypt passport holders can travel visa free to some countries other passports would not allow. A valid Egyptian passport also lets you enter and leave Egypt as you please.
In this article, we will provide you with a step-by-step guide about what you should consider if you are thinking about applying for an Egyptian passport. You'll learn about the benefits, all the visa free countries you'll have access to, costs, timelines, and renewal process in this comprehensive article.
The Global Passport Index: An Overview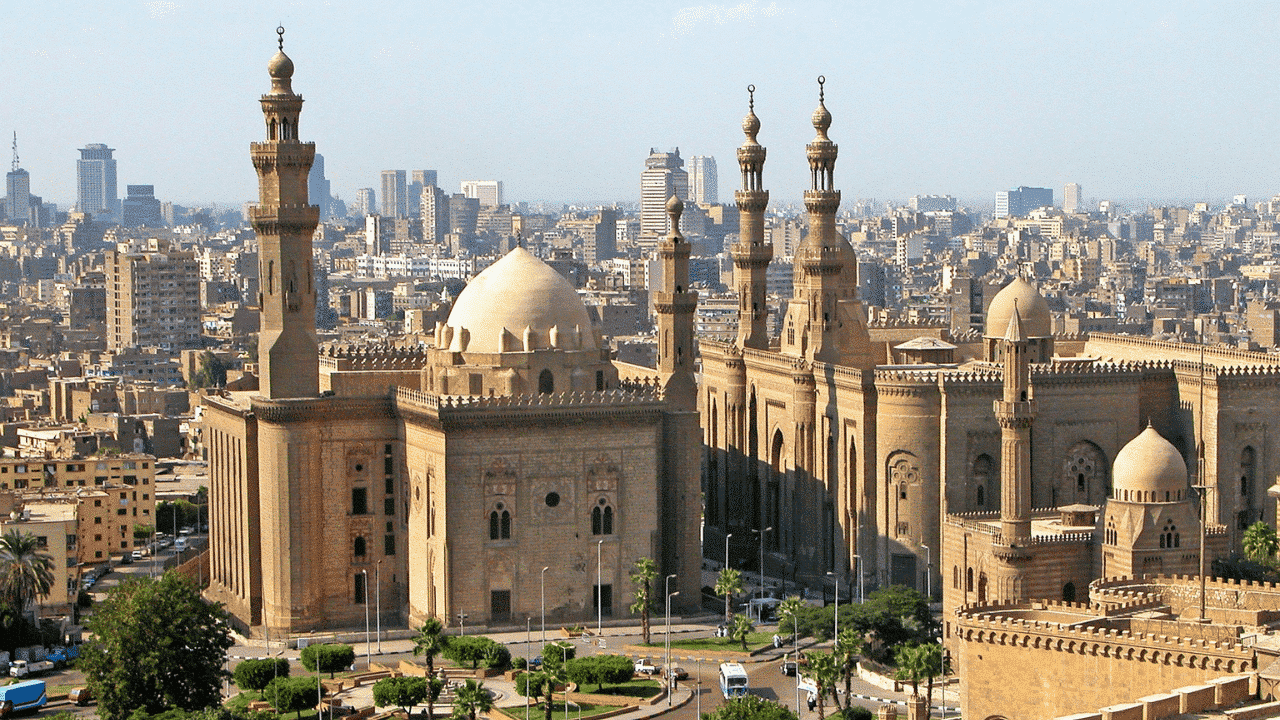 When considering moving to another country, investing in their economy, and thinking about expanding your passport portfolio, it helps to have a comprehensive overview that goes beyond visa-free access to other countries. Here at Global Citizen Solutions, we understand the importance of looking at the whole picture, and with some extensive research by experts, we have created the Global Passport Index.
This information tool doesn't just consider the power of each country's passport but also takes other factors into consideration, such as quality of life, business opportunities, and investment potential. It can also be a useful tool for digital nomads, as the emphasis in this index is less on cities and focuses on the overall quality of life, including the cost of living.
Egyptian passport holders have a document that currently ranks in 142nd place according to the Guide Passport Ranking Index from Global Citizen Solutions. This may not be attractive for some, but for those wanting to expand their global passports portfolio into the Middle East, a valid Egyptian passport may be the exact right thing.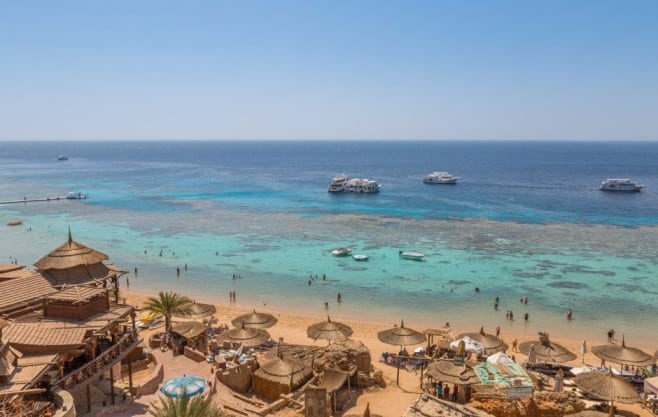 Benefits
Those looking to expand their global passport power may want to consider an Egyptian passport. Egypt's developing economy offers many opportunities for those who want to take advantage of its strategic position in the Middle East. Egyptian passport holders enjoy some other benefits, discussed below.
An Egyptian passport allows for travel visa free, visa-on-arrival, or electronic visa entry to 82 countries, including Egypt's neighboring countries in the Middle East and North Africa. It also provides access to several countries in Europe, Asia, and Africa with a visa. Not needing a visa prior to travel to the Middle East may be useful for those doing frequent business with Egypt's neighboring countries.
Additionally, Egyptian passport holders are citizens of this fascinating country rich in culture, history, and natural wonders such as the Red Sea with its crystal clear waters, the River Nile, the world's longest river, or the White Desert with its unique white rock formations, to name a few.
Egypt visa-free countries
As we mentioned, with an Egyptian passport you can travel visa free to 82 countries (including visa-on-arrival and electronic visa entry), but let's break it down a little further. 
An Egyptian passport allows for visa-free access to 18 countries, including destinations such as Albania, Barbados, Haiti, Hong Kong, Jordan, and Mauritius.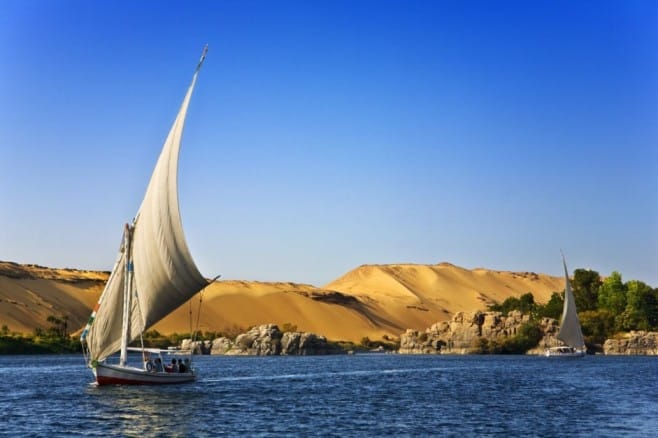 You also have access to 32 countries with a visa-on-arrival. Some of those countries are Bolivia, Cape Verde, Cuba, Ethiopia, Ghana, Nigeria, Seychelles, Turkey, and Yemen.
With an electronic visa, you can travel to 31 countries, such as Australia, Botswana, Colombia, Ecuador, Kenya, South Africa, and Tanzania.
For further information, you may find the following articles of interest:
Although the list of Egypt visa free countries is not as long as for some other countries, and the Egypt passport ranking relative to other countries is lower, Egyptian passport holders still enjoy some significant benefits.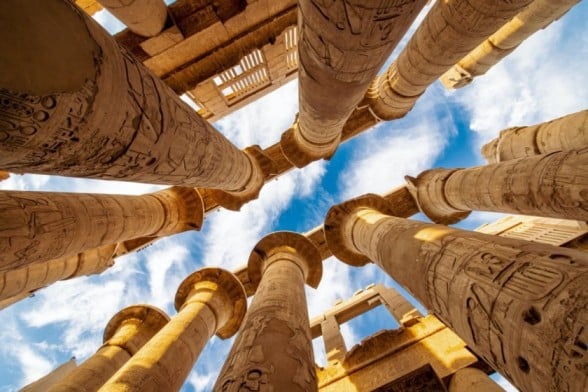 Cost
The Egypt passport for those seeking to acquire Egyptian citizenship can cost anything from $250,000 to $500,000 if you wish to take part in Egypt's citizenship by investment (CBI) program. Visa applicants for the CBI can expect a relatively quick process of under a year. There are four options available to you, which we detail in the section below.
Citizenship by donation
Visa applicants of the CBI have to make a non-refundable contribution of $250,000 to the Central Bank of Egypt for the one-time process of obtaining citizenship by donation. The minimum investment amount is intended for the Egyptian government to utilize in government-owned projects.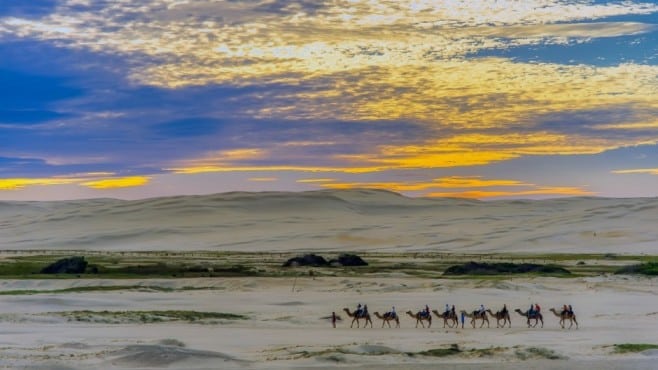 Although the cost of acquiring a low-ranking Tier C passport at such a high price may not be appealing to some, others may view it as a worthwhile investment. With Egypt being the most populous country in the Middle East and Africa's third-largest market, it is an attractive option for numerous investors.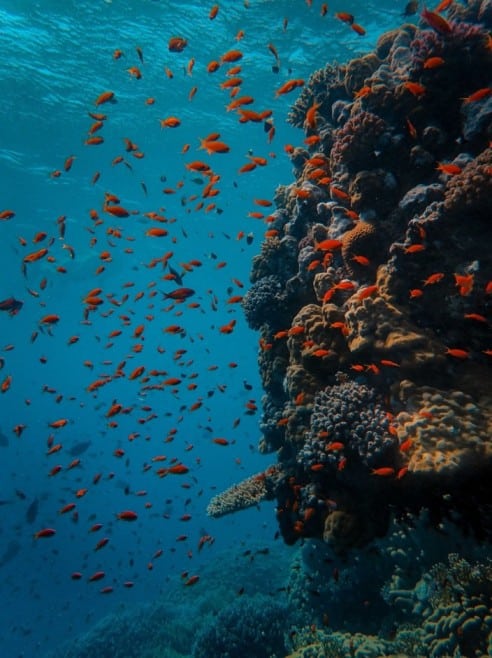 Real estate investment option
The program's main drawback is its limited property selection, restricted to only those on the government-approved list. On the positive side, a diverse range of government-owned properties, including residential, commercial, and industrial properties, are open to investors, allowing buyers to select their preferred location and purchase multiple properties if desired. 
The available options include both completed properties and land for future development. Although the cost of these properties may be higher than that of an Egyptian citizen, the government's guarantee provides added security.
To participate in this program, CBI visa applicants have to make a minimum investment of $300,000, payable within a year.
If the government-owned project exceeds this amount, the remaining balance can be paid in installments. However, any property purchased through this program must be held for a minimum of five years.
Company investment option
Egypt offers two options for company investment: Investing in an already established company or establishing your own business. Investing in a pre-existing company offers the advantage of speed, as the investor can immediately acquire a stake in an existing business without needing to establish a new one.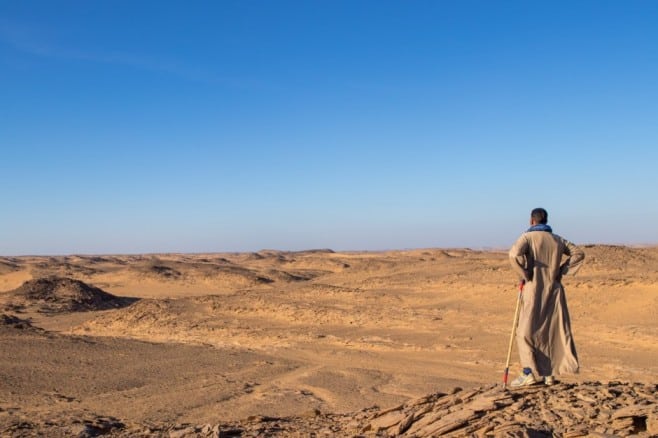 However, this method may come with a lack of autonomy and control over the investor's funds, which may lead prospective Egyptian citizens to establish their own companies instead.
Regardless of the chosen option, a minimum investment of $350,000 is required, with a $100,000 lump sum payment and the remainder paid within a year. While an Egyptian partner is not mandatory, a company bank account must be set up.
Bank deposit investment option
The deposit investment option in Egypt is a straightforward way to obtain citizenship without requiring an actual investment. However, it does come with the downside of funds being locked up for a significant period. To participate in this option, a minimum investment of $500,000 must be transferred to the Central Bank of Egypt. The funds will be held in a bank deposit for around five years.
After the holding period ends, the bank deposits will be refunded in Egyptian Pounds without any interest. However, since the exchange rate of the Egyptian Pound fluctuates, the refunded amount may be lower than the initial deposit due to the exchange rate at the end of the holding period or at the time of donation, whichever is lower.
For further information, consult the following articles: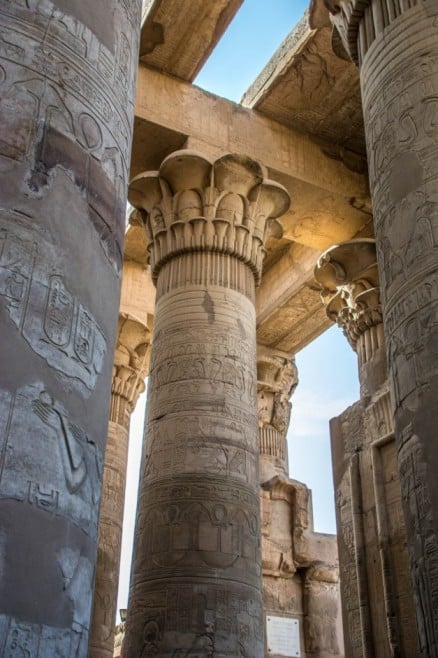 Egypt Passport Requirements
To obtain an Egyptian passport, an applicant must meet certain requirements. First, the applicant must be a citizen of Egypt or meet the country's citizenship requirements. They are as follows:
Citizenship by being born to an Egyptian parent 

Citizenship through marriage to an Egyptian citizen 

Citizenship by having lived in the country for a certain amount of time
If you are an Egyptian citizen through the CBI program, you must provide the necessary documents of your investments when you apply.
Additionally, the applicant must provide the following documents:
Proof of identity (such as a national ID card, birth certificate, or other official documents)

Two passport-sized photographs and pay the applicable fees
For individuals under the age of 16, a parent or legal guardian must provide consent for the passport application. In some cases, the applicant may also be required to provide a police clearance certificate.
An Egyptian passport is usually valid for seven years, and you'll be able to get it renewed in Egypt or at the consulate of your home country. Be mindful that the requirements, costs, and processing times at each individual consulate may differ, so ensure you check the requirements before you book your appointment.
Egypt passport photo size
Having the correct photos with you when applying for your passport is crucial for a smooth application process. To be on the safe side, ensure your photo is taken by an agency that understands each country's requirements.
Photo requirements for Egyptian passport:
Width: 40 mm
Height: 60 mm
Resolution (dpi): 300
Image definition parameters: Head height (up to the top of the hair): 38 mm; distance from the top of the photo to the top of the hair: 6 mm. 
Application Process
The application process for your Egyptian passport is relatively straightforward. You will need the following:
Two recent passport photos on a plain white background

Your residency permits and documents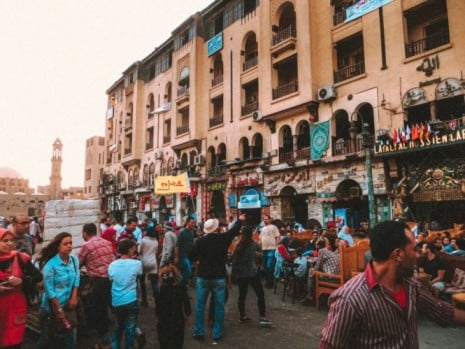 A completed passport form (

download this from

your consulate's website before you start the process and complete it)

For under-16s – a birth certificate
Once you have collected your documents and made an appointment at the passport office or the consulate in your home country, hand over the documents, completed forms, and photos. You will then be asked to pay the fee and will be given a receipt.
The cost of issuing or renewing an Egyptian passport in Egypt varies between 400 and 450 Egyptian Pounds ($13 – $14), and you are also expected to pay an insurance fee of 420 Egyptian Pounds ($13).
Please note that the cost of getting your Egyptian passport in your home country may be considerably higher. Please contact your Egyptian Embassy, consulate, or diplomatic embassy before you start the application process.
Timeline
The timeline from applying for residency by investment via Egypt's CBI program to getting your Egyptian passport is quite short. In the best-case scenario, you could have the new passport between six to nine months. 
If you wish to renew your passport, expect around eight weeks from when you lodge your application to receiving your up-to-date passport.
Renewal Process
An Egyptian passport holder requires to renew their passport after seven years. Renewing your Egyptian passport requires similar documents as when you apply. Depending on where you apply from, the wait times, processing times, and renewal fees may differ. 
Ensure you check with your consulate or embassy and have the following documents with you at your appointment:
Two recent passport photos on a plain white background

Your residency permits and documents

A completed passport form (download this from your consulate's website before you start the process and complete it)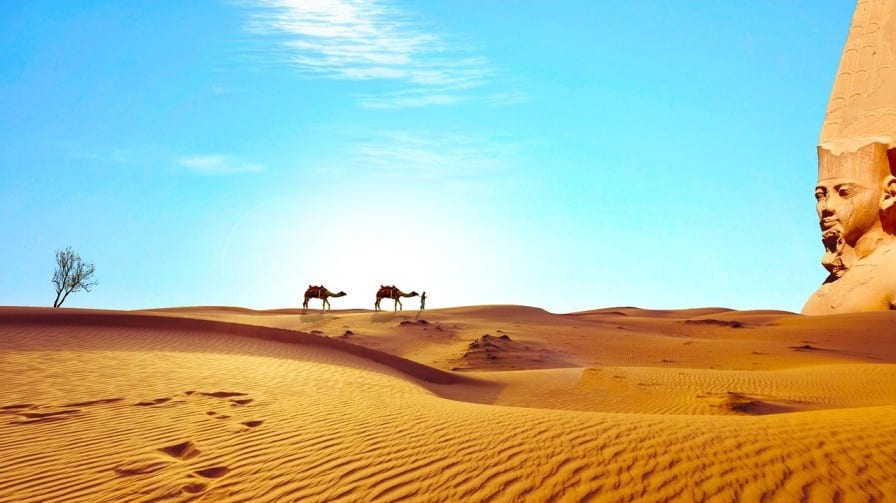 Global Citizen Solutions: Who We Are and How We Can Help You
Whether or not an Egyptian passport is the right choice for you depends on your personal preferences, your ties to Egypt and the African continent, as well as its surrounding countries, and the lifestyle you seek.
To explore your options further, you can speak to one of our advisors at Global Citizen Solutions. We are a boutique investment migration consultancy with years of expertise and experience behind us. Our borderless vision is our biggest asset and has helped hundreds of clients realize their dream lives. 
If you'd like to discuss things further, book a non-binding call with one of our citizenship experts and let us guide you through your global citizen adventure.
Frequently Asked Questions about the Egypt Passport
How much does an Egypt passport cost?
If you get your Egyptian passport via the Egypt Citizenship by Investment program (CBI), then an Egyptian passport costs between $250,000 and $500,000, depending on which investment route you prefer and choose. You can make a $250,000 donation to the Egyptian state government, deposit $500,000 in an Egyptian bank account, invest $300,000 in real estate, or invest $350,000 in an existing or new company.
What is the renewal process for an Egyptian passport?
As an Egyptian passport holder, to renew your Egyptian passport, you must collect the necessary documents that your embassy or consulate or the passport office requires. This will include the passport renewal application form, two recent passport photos, your citizenship and residency documents, and the fees for the new passport.