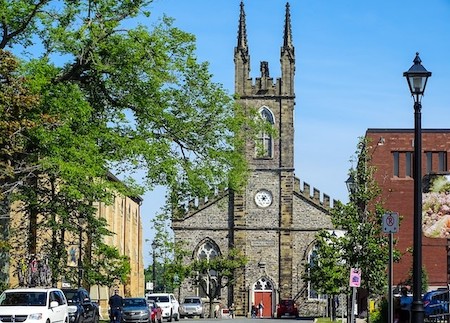 All Indian nationals require a visa to visit Canada, whether for business, study, tourism, or for visiting family and friends. As such, there is a broad range of Canada visa for Indian citizens options that cover all of those needs. 
Canada's captivating landscapes, including the Boreal forests, majestic Rocky Mountains, and the vast Canadian Prairies; dynamic cities; and welcoming communities are key attractions for visitors. 
The Canadian visa for Indian citizens categories provide access to memorable experiences, cultural exploration, and opportunities to connect with the country's diverse heritage, making Canada an attractive destination for Indian citizens looking to visit and immerse themselves in its rich culture. 
For those interested, Canada offers a range of opportunities for studying, working, and even establishing a life in this vibrant nation. 
The range of Canada visa options for Indian citizens includes the Canadian Tourist Visa for those who want to have a short-term stay in the country, the Canada Start-Up Visa for entrepreneurs, work permits for those seeking employment, study permits for students, and the Express Entry system for those pursuing permanent residency. 
In this article, we'll explore these visa categories, explaining their benefits, requirements, and all the detailed information necessary to help Indian citizens understand which Canada visa they might need to travel to Canada or to work and live in the North American country. 
Canada Visa Types
Canada Tourist Visa
The Canada Tourist Visa, also known as the Temporary Resident Visa (TRV) or the Canada Visitor Visa, is for those seeking temporary stays in the country. Intended for tourism, family visits, or business meetings, the Canada Tourist Visa isn't suitable for those seeking permanent residency or the right to work in Canada.
Canada Tourist Visa eligibility criteria: To be eligible for the tourist visa, you have to meet certain eligibility criteria. Generally, as stated by the Canadian government, this includes:
Having a valid travel document (a valid Indian passport, with a validity period of at least six months beyond your planned departure date from Canada)
Being in good health
Having no criminal or immigration-related convictions
Providing sufficient proof to convince an immigration officer at the visa office that you have ties — such as a job, home, financial assets, or family — that will take you back to India
Convincing an immigration officer that you will leave Canada at the end of your visit and not stay past the visa's expiry date
Having enough funds for your stay
If you are staying with a friend or family member, you might need a letter of invitation from them.
The amount of money you will need depends on how long you will stay and if you will stay in a hotel, or with friends or relatives. Although you don't necessarily need travel insurance, it is advisable to purchase travel insurance that can cover any medical expenses you might incur during your time in Canada.
Canada Visitor Visa checklist
Valid passport
Passport-sized photographs
Proof of sufficient funds for your stay
Travel itinerary, including flight bookings
Travel history
Invitation letter, if applicable
Proof of ties to India (e.g., employment, property)
Bank statements and financial documents
Employment letter
Purpose of visit documentation in the form of a cover letter (e.g., tourism, business, family visit)
Biometrics: Schedule an appointment for biometric data submission, if required.
Application fee: Pay the relevant fee.
Submission: Submit your application online or at a Visa Application Center (VAC).
Interview: Attend an interview, if requested by the immigration authorities.
Processing time: Be prepared for processing time, which can vary depending on your visa type.
Passport submission: Once your application is approved, submit your passport for visa stamping.
Canada Tourist Visa process
To obtain a TRV, applicants must prove their ties to their home country, ensuring their intention to return after their visit. The visa is typically granted for up to six months, with options for single or multiple entries. Multiple-entry visas allow for numerous visits over a period of up to ten years.
To apply, individuals must submit the necessary visa application form and supporting documents and pay the associated processing fee. Depending on the circumstances, extensions may be possible.
Applicants also need to provide biometrics (fingerprints and photographs) as part of the application process. You may also be asked to attend a visa interview to clarify any information provided in your application.
The processing time for a Canada tourist visa is a maximum of eight weeks.
Canada
T
ourist
V
isa
f
ees
The application fee for a Canada tourist visa for Indian citizens is CAD $100, though there may be additional charges, such as a CAD $85 biometrics fee. 
CAN Plus Visa
The CAN Plus Visa (also known as the CAN+ Visa) is a program that offers expedited processing for a Temporary Resident Visa application. 
The program was extended into India in 2014, so if you're an Indian citizen who has visited Canada within the last ten years and/or holds a valid US visa at the time of your application, you could be eligible. 
As well as faster processing, another benefit is that you don't need to submit financial documents with your application. 
Family Sponsorship
As part of the family class immigration program, Canada offers a Family Sponsorship Visa. The Family Sponsorship Visa enables Indian nationals who are also Canadian citizens or have permanent resident status in Canada to request permission for family members to visit Canada or immigrate to Canada permanently. Permanent residents in Canada can sponsor the following relatives: 
Common-law partner

 

Dependent children

 

Parents

 

Grandparents

 

Brother/sister*

 

Nephew/niece*

 

Grandson/granddaughter*

 
You can only sponsor your brother/sister, nephew/niece, grandson/granddaughter if they: 
Have lost their parents and are dependent on you

 

Are minor children (below 18 years of age) and are not married

 

Are a relative by a common law
Canada Super Visa
The Canada Super Visa is for temporary visits by parents and grandparents of Canadian citizens and permanent residents. It is not for permanent residency; it is for extended temporary stays for family reunification.
Eligible relationships: It specifically caters to parents and grandparents.
Validity: The Super Visa is a multiple-entry visa and is typically valid for up to ten years, allowing parents and grandparents to visit Canada for extended periods, up to two years per visit.
Financial support: While financial support is expected during visits, it is not the same as the financial commitment required for permanent residency.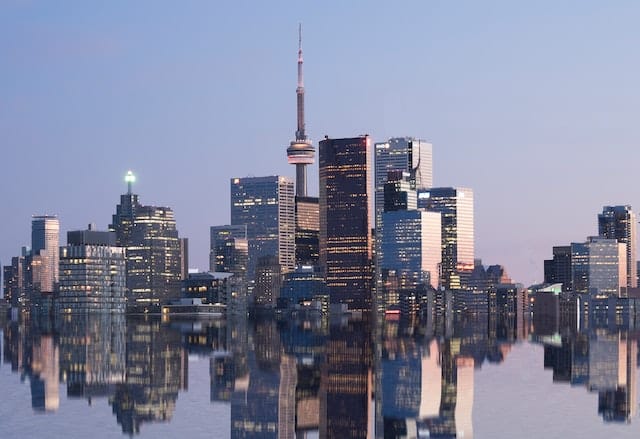 Transit Visa
If you're transiting through a Canadian airport to go to another country or other countries in 48 hours or less, as an Indian national, you will need a Transit Visa. There is no fee for the Transit Visa. 
The Canada Transit Visa, also known as the Transit Without Visa (TWOV) program, is available to Indian citizens who are traveling through Canada to reach their final destination in another country. This visa allows travelers to make brief stops in Canada without the need for a regular Canadian visa. 
Indian nationals can take advantage of this program if they meet certain criteria, including having a valid visa for their final destination and connecting flights booked. 
The transit stay is typically limited to 48 hours. Travelers must remain in the international transit area and are not allowed to leave the airport during their stopover. It's essential to check the specific requirements and restrictions with the official Canadian immigration website or the nearest Canadian Embassy (the Canadian Embassy in India is in New Delhi) or Consulate before planning a transit through Canada. 
If Indian travelers wish to visit Canada during their 48-hour transit, they will need to apply for a regular visitor visa (Temporary Resident Visa) before their trip. The Transit Without Visa (TWOV) program is designed specifically for travelers who are only transiting through Canada and do not intend to enter the country. 
If someone wants to leave the airport and explore Canada during their stopover, they must obtain a visitor visa in advance and meet all the entry requirements, such as demonstrating the purpose of their visit, financial support, and ties to their home country. It's crucial to apply for the appropriate visa and adhere to Canadian immigration regulations to ensure a smooth and legally compliant visit to Canada during the transit. 
Canada Study Permit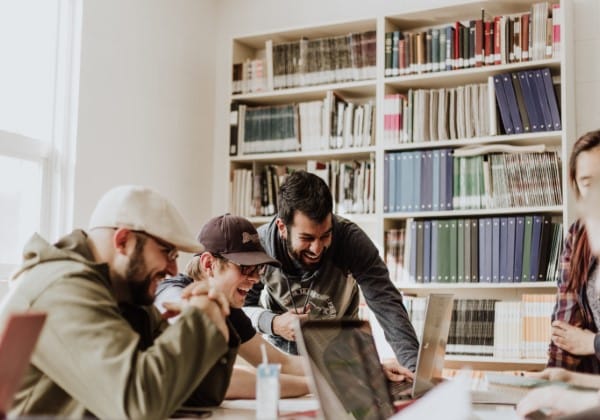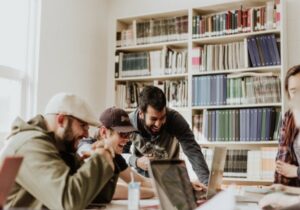 If you intend to study in Canada, you will need to apply for a Canada Study Permit. For a Canada study permit or student visa application, you must meet the following requirements:
Letter of Acceptance: You must first receive a Letter of Acceptance from a Designated Learning Institution (DLI) in Canada.
Sufficient funds: You should be able to demonstrate that you have enough money to cover your tuition fees, living expenses for yourself and any family members who accompany you, and the return transportation costs.
Clean criminal record: You may be required to provide a police certificate (sometimes known as a criminal records check) to prove that you have no criminal record (a background check).
Medical examination: In some cases, you may need to undergo a medical exam, particularly if you plan to study in Canada for more than six months.
Immigration medical insurance: You might be required to show proof of health insurance coverage for the duration of your stay in Canada.
Statement of purpose: You may be asked to provide a statement of purpose explaining your study plans, which includes your intention to return to your home country after your studies.
Passport: You need a valid passport.
Photographs: You will be asked for recent passport-sized photographs.
Biometrics: In some cases, you will need to provide biometrics (fingerprints and photographs) as part of the visa application process.
Payment of application fee: There is a fee associated with applying for a study permit.
Temporary Resident Visa (TRV): You will need to apply for a Temporary Resident Visa (TRV) or an Electronic Travel Authorization (eTA) to enter Canada.
Express Entry
Express Entry is an online system that the Government of Canada uses to manage immigration applications from skilled workers, covering three programs: Canadian Experience Class (for professionals who have already worked in Canada), the Federal Skilled Worker Program (for qualified and experienced professionals), and the Federal Skilled Trades Program (for qualified professionals with technical expertise and international work experience). 
Express Entry requirements: 
The visa requirements to apply for Express Entry and gain a permanent resident card: 
Share your Express Entry profile on the Government of Canada website. You will need to self-assess yourself.

 

Your profile will be graded based on Canada's Comprehensive Ranking System (CRS). Your profile will be assigned points with the help of a Canada Permanent Resident Visa points calculator.

 

Top-scoring profiles will be allowed to submit their application through Express Entry draws that happen every two weeks.

 
Qualified applicants who have received an Invitation to Apply (ITA) must submit their application for a Permanent Resident Visa within 60 days of receiving the invitation. 
Those who receive ITAs to become permanent residents via this route are required to upload the following documents: 
Police certificates

 

Proof of funds

 

Birth certificate, if you're declaring dependent children

 

Use of a Representative form

, if you have hired a representative

 

C

ommon-law union form

, if you have declared your marital status as "common-law"

 

Marriage certificate, if you have declared your marital status as "married"

 

Divorce certificate and legal separation agreement, if you have declared your marital status as "divorced"

 

Death certificate, if you have declared your marital status as "widowed"

 

Adoption certificate, when a dependent child is listed as "adopted"

 

You may also be asked to submit additional supporting documents.

 

Most Express Entry candidates have their applications processed in between six and twelve months.

 
Business Immigration Program
If you are a successful Indian entrepreneur who is seeking new opportunities in Canada, a country that offers a range of social benefits and business incentives, the Business Immigration Program could be ideal for you. 
Under this program, Canada's federal and provincial/territorial governments welcome business immigrants, providing a range of services to assist foreign nationals in starting a new enterprise or taking over an existing Canadian business. The Canadian government also provides support for business immigrants to get settled in the country with several pathways to permanent residence (PR), eventually enabling them to become Canadian citizens. 
There are various requirements and processes for the federal and territorial options. This program is relatively easy to navigate and only involves a two-step process. You just need to have a work permit. Once you meet all the work permit terms and conditions, you can apply for a Permanent Resident Visa. 
Federal Business Programs
Canada's federal immigration programs, such as Express Entry and Provincial Nominee Programs, provide Indian citizens with diverse pathways to permanent residency, aligned with their skills and aspirations.
Canada Start-Up Visa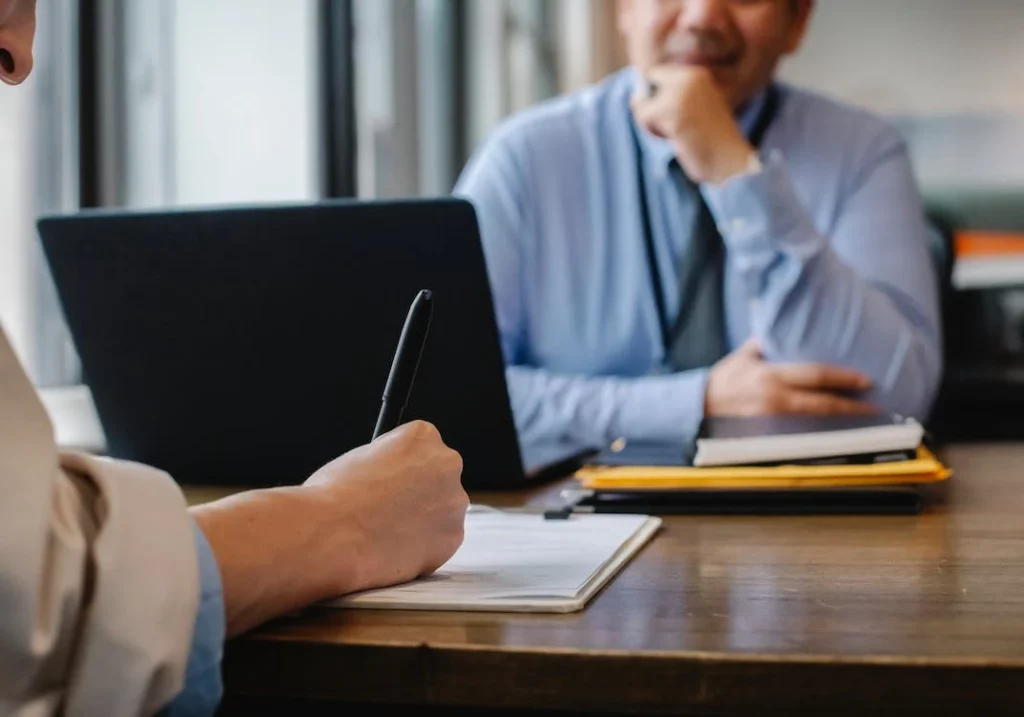 If you are an entrepreneur who intends to immigrate from India to Canada in order to establish a business or take over an existing Canadian business, the Canada Start-Up Visa (SUV) would be ideal for you. 
This program gives entrepreneurs a PR visa and access to investment in the country's private sector. Under this scheme, you get the opportunity to connect and network with angel investors, venture capitalists, and other business enthusiasts. The program makes it easier for foreign nationals to create and expand successful start-ups.  
The SUV is a fast, cost-effective, and reliable immigration stream into Canada that provides PR from day one. Unlike other business immigration paths, the PR status is not tied to the success of the business. 
To be eligible for the Canadian Start-Up Visa program, the Canadian government requires applicants to prove their business ideas are innovative, creative, and ready to compete globally. Additionally, entrepreneurs must ensure their start-up creates job opportunities for Canadian residents. 
You must meet the following eligibility criteria to be considered for the Canada Start-Up Visa program: 
Support from an authorized designated organization (a venture capital fund must agree to invest CAD$ 200,000 in your business, an angel investor group must agree to invest $75,000, while a business incubator must only endorse the business)

Basic proficiency in English or French (CLB 5 or greater)

Cannot be inadmissible to Canada for medical, security, or criminality reasons

Two plus years of post-secondary education (preferred)

Business ownership or management experience (preferred)
Buy a Business and Move to Canada
Under the Federal Government's Owner-Operator Program, entrepreneurs can buy or establish a new business in Canada, enabling them to qualify for a temporary work visa. 
The Buy a Business and Move to Canada is not a formal government program, but it enables immigrant investors to get a Canada work visa and then apply for PR after a year. 
Provincial/Territorial Programs
Canada offers several provincial and territorial visa immigration programs that provide Indian nationals with various pathways to permanent residency in Canada, catering to their skills, experience, and qualifications.
Provincial Nominee Programs
Provincial Nominee Programs (PNPs) allow Canadian provinces and territories to nominate individuals who wish to immigrate to Canada and are interested in settling in a particular province.
Provincial Nominee Program requirements
You must meet the following requirements to apply under the Provincial Nominee Program:
Fulfill all nominee non-express stream requirements cited by the province or territory
Be nominated under that stream
Atlantic Immigration Program
Under the Atlantic Immigration Program, formally called Atlantic Immigration Pilot, a highly-skilled foreign worker or international student who has graduated from a Canadian education institution can apply for PR in Canada. This visa program aims to enable skilled foreign workers and graduates to occupy positions in provinces that locals cannot fill.
This program is only applicable in four provinces in Canada: New Brunswick, Nova Scotia, Prince Edward Island, and Newfoundland and Labrador.
You must first apply for permanent residence through the province or territory you were nominated by for the Atlantic Immigration Program. After a province or territory endorses you for permanent residency, you can apply to Immigration, Refugees and Citizenship Canada (IRCC) for a permanent resident permit. An IRCC officer will assess your application and make a decision based on Canadian laws for immigration.
Atlantic Immigration Program requirements
You must meet the following requirements to apply under the Atlantic Immigration Program:
Proof of qualifying work experience
Proof of qualifying education
Fulfill language requirements
Proof of financial stability that ensures that you can support yourself and each family member when you relocate to Canada
How Can Global Citizen Solutions Help You?
Global Citizen Solutions is a boutique migration consultancy firm with years of experience delivering bespoke residence and citizenship by investment solutions for international families. With offices worldwide and an experienced, hands-on team, we have helped hundreds of clients worldwide acquire citizenship, residence visas, or homes while diversifying their portfolios with robust investments. 
We guide you from start to finish, taking you beyond your citizenship or residency by investment application.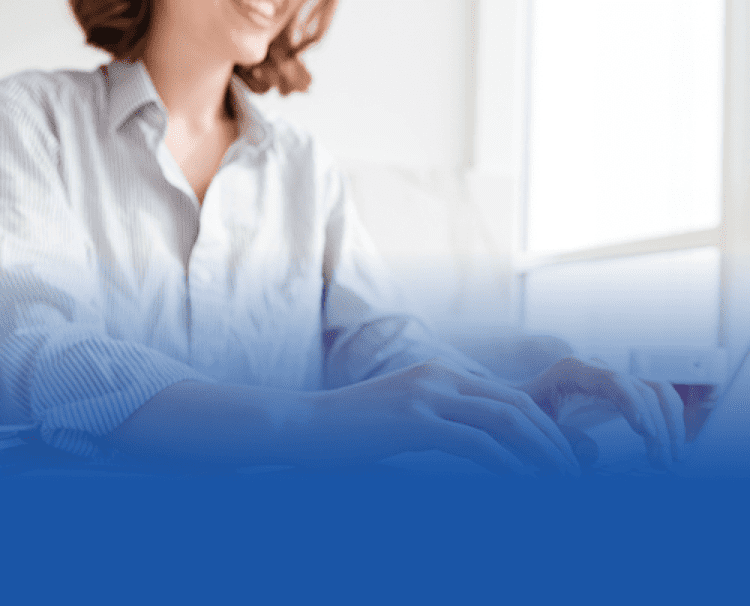 Frequently Asked Questions about the Canada Visa Options for Indian Citizens
How much does a Canadian visa cost for Indians?
The visa processing fees depend on the purpose and length of your visit to Canada and the type of Canada visa you need to apply for. 
The (non refundable) fees for the temporary visas are as follows: 
Tourist Visa: Approximately CAD 100 per person. 
Business Visa: Approximately CAD 100 per person. 
Study Permit: Application fee, approximately CAD 150. 
Temporary Resident Visa: Application fee CAD 200 
Work permit: The fee for a work permit application varies based on the type and circumstances, ranging from CAD 155 to CAD 465. 
Do I need a medical examination for my Canada visa application?
Indian nationals applying for a Canada visa may be required to undergo a medical exam if their visit to Canada exceeds six months, if they plan to work in specific occupations, or if they have spent a significant amount of time in a designated country with a high incidence of tuberculosis. 
How long does a Canada visa take for Indians?
The processing times for Canada visas depends on the type of visa you are applying for. The processing time for a Canada visa application for Indians can vary widely depending on the type of visa you are applying for, the volume of applications being processed, and individual circumstances. 
Is Canada visa exempt for Indian nationals?
No, Canada is not visa exempt for Indian citizens. Regardless of the purpose of your travel to Canada, you will need a visa. When planning a trip to Canada, Indian citizens should be aware that there are different types of visas available depending on the purpose of your visit. These include the Canada Visit Visa for tourists, a work permit for employment opportunities, and a study permit for educational purposes. 
It's essential to carefully choose the right type of visa that suits your specific travel needs and comply with the necessary application requirements. 
Are Canada visas easy to get for Indians?
Obtaining a visa for Canada as an Indian citizen can be relatively straightforward if applicants meet the necessary criteria, provide the required documentation, and can demonstrate the intent to comply with the visa's terms. The Canada visa process typically involves thorough documentation, financial proof, and a strong case for the purpose of the visit, whether for tourism, business, study, or work. 
Meeting all requirements and maintaining a transparent application can lead to a successful visa approval. However, each case is unique, and the ease of obtaining a visa may vary based on individual circumstances. 
Can I apply for a Canada visa from the USA as a visitor?
Yes, if you are an Indian national residing in the United States and wish to go to Canada, you can apply for a Canada visa from the USA. Ensure you meet the specific visa requirements and apply using the appropriate travel documents, such as a Temporary Resident Visa (TRV) or other relevant visa categories based on your travel purpose, like tourism, business, or family visits. 
Can Indians enter Canada with a US visa?
Indian citizens holding a valid US visa can travel to Canada for short visits without a separate Canadian visa through Canada's Temporary Resident Visa (TRV) exemption program.  
This program allows Indian passport holders with a US visa to enter Canada for tourism, business, or family visits. However, travelers must still meet certain requirements, including having an Electronic Travel Authorization (eTA) if they fly to Canada. 
Can I visit the US with a Canada Tourist Visa?
No, you cannot visit the United States with a Canada Tourist Visa (also known as a Canadian Visitor Visa). A Canadian Tourist Visa, also known as a Temporary Resident Visa (TRV), is only valid for entry into Canada. 
To enter the United States, you would need a separate visa, such as a B-2 Tourist Visa or an eligible visa waiver program authorization, like the ESTA (Electronic System for Travel Authorization) for citizens of Visa Waiver Program countries. 
How long can Indians stay with a Canada Tourist Visa?
Indian nationals with a Canada Tourist Visa can typically stay for up to six months per visit. The specific duration granted is determined by the Canadian immigration authorities at the port of entry. 
Travelers must adhere to the authorized stay period and may request an extension of their Canada Tourist Visa before their initial visa expires if they wish to stay longer. 
How can I apply for a Canada visa from India?
To apply for a Canada visa from India, start by determining the type of visa you need, whether it's for tourism, study, work, or another purpose, and make sure you meet the eligibility requirements. Next, create an online account on the official Government of Canada website for Immigration and Citizenship (CIC) and apply online by completing the relevant application form with accurate information. Be prepared to pay the required application fee. 
You'll then need to schedule an appointment at a Canadian Visa Application Center/or visa office (such as the Canadian Embassy in New Delhi) to provide biometrics and submit your application. Depending on your visa type, you may need to attend an interview. After submission, your application will undergo processing, which can vary in duration based on the type of visa.  
Immigration officers rigorously assess applications to ensure a fair and transparent process. Indian applicants for Canada visas can track their application status through the official portal. Once your application is approved, you'll be required to submit your passport for visa stamping. 
What should be in my Canada Visitor Visa cover letter?
Your cover letter should include:
Address of the embassy/consulate
Entry dates and stay duration
Your full name and passport number
Detailed itinerary
Details of financial support
Occupation, income, citizenship, residence
Accommodation information
Inviter's details
Your email and phone number
Do I need travel insurance for a Canada visa from India?
No, it is not mandatory to buy travel insurance to apply for any of these visas.
While travel insurance may not be mandatory for the visa application itself, it is highly recommended when traveling to Canada from India. Travel insurance can provide coverage for unexpected events, such as medical emergencies, trip cancellations, lost baggage, and other unforeseen circumstances
Do I need a visa for Canada as an Indian citizen?
Indian citizens generally require a visa to enter Canada, regardless of their purpose of travel. This includes both temporary visitors and those seeking permanent residency. Indian citizens traveling to Canada, even for short stays, also require a Canada Transit Visa. This rule applies to Indian citizens regardless of their final destination. Therefore, Indian citizens must obtain a pre-approved Canada Transit Visa before traveling to the country.