There are many reasons why citizens from all over the world are looking to invest in Portugal. The popular citizenship by investment program is one such reason, as well as the NHR regime, which can allow for substantial tax reductions or even complete exemptions over a 10-year period.
Portugal is also experiencing a period of stable growth, with unemployment at the lowest rate for the past 10 years. The tourism sector continues to grow, and the country has spent a number of years at the top of global tourism rankings. Yet the country is still relatively inexpensive in comparison to others in Western Europe.
Why invest in Portugal?
According to the Investment Migration Insider, Portugal's residence-by-investment program has come out on top for the third year in a row, achieving a score of 79 out of 100 after being assessed on ten indicators: citizenship requirements, compliance, financial requirements, processing time and quality of processing, quality of life, reputation, taxation, time to citizenship, total costs, and visa-free access.
Global Citizen Solutions' CEO Patricia Casaburi states, "Portugal's residence-by-investment program is rightfully popular because it appeals to a wide range of investors, from those looking to obtain another residency or citizenship to professionals such as lawyers or private bankers. Additionally, the country's lifestyle, safety and easy travel links make it attractive as a family location and a business hub."
Several other factors make Portugal an attractive investment opportunity, including a favorable tax regime (the NHR Portugal tax regime), growth in the tourism industry and European Union membership.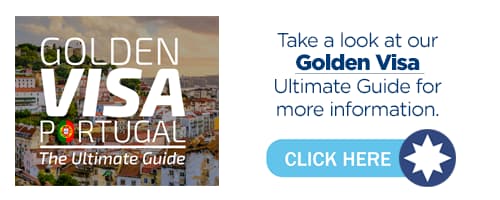 What are the benefits of Portugal's citizenship by investment program?
It's worth noting that only non-EU nationals can gain access to the program through investment which provides them with the opportunity to obtain residence status and contributes towards their eligibility for a citizenship application following six years as a legal resident. EU nationals can benefit from Portugal's Non-Habitual Resident Scheme.
Learn more about Portugal's Non-Habitual Resident Scheme
What are permit holders entitled to?
1. Visa-free travel within the Schengen area.
2. Rights for family reunification – ARI holders may apply for family reunification under common law (enabling their immediate family to also acquire an ARI).
3. Permanent Residency – After 5 years (which is also with the minimum duration of investment under ARI rules) the investor and his/her immediate family may apply for a permanent residence permit.
4. Portuguese Nationality and European Citizenship – After 6 years (one year after the minimum required for investment on the ARI system) the investor and his/her immediate family members may petition for Portuguese citizenship.
Why Portugal?
Brand new infrastructure and global connections make Portugal increasingly attractive to both residents and businesses. Portugal's market presents a diverse range of property, from classic and city-stylish to sleek riverfront penthouses. The combination of undervalued and competitively priced real estate and favorable immigration policies for non-residents have made Lisbon one of the most up-and-coming locations in Europe.
Portugal boasts a superb quality of life, with 300 days of sunshine per year, a vibrant culture and a favorable tax regime. Lisbon is one of the safest capitals in the world and the site of a booming tech industry.
Golden visa holders can apply for permanent residency after 5 years and citizenship after six. With a Portuguese golden visa, you and your family can enjoy mobility, asset diversification, security, and European citizenship for future generations.
Other reasons to invest in Portugal
If you're not eligible for a Portuguese Golden Visa, there are still plenty of reasons to invest in Portugal.
Number one is that Portugal regulates tax policies with other EU nations. Low cost of living coupled with a high standard of living and low business-related and labour costs are also compelling reasons to invest.
When it comes to geopolitical relations, Portugal is in the perfect location to do business with Africa and the Americas as well as with Europe. Close ties to Angola, Brazil, Macau, and Mozambique make the country a gateway to other Portuguese-speaking markets. Well-developed IT and physical infrastructure form the ideal conditions for start-ups and foreign direct investment.
Meanwhile, property investors can take advantage of Portugal's beautiful architecture, nature and tourism hotspots.
Have you decided to invest in Portugal? Global Citizen Solutions can guide you seamlessly through the application process, from property purchase or rental to declaring yourself a tax resident. Contact us now to find out how we can help with your unique situation.