When you think of residency programs, Paraguay's may not be the first that comes to mind. It may surprise you to learn that the Paraguay Permanent Residency Program is affordable, easy to navigate, and offers some great benefits. In this guide, we'll go over everything you need to know about the path to becoming a permanent resident in Paraguay.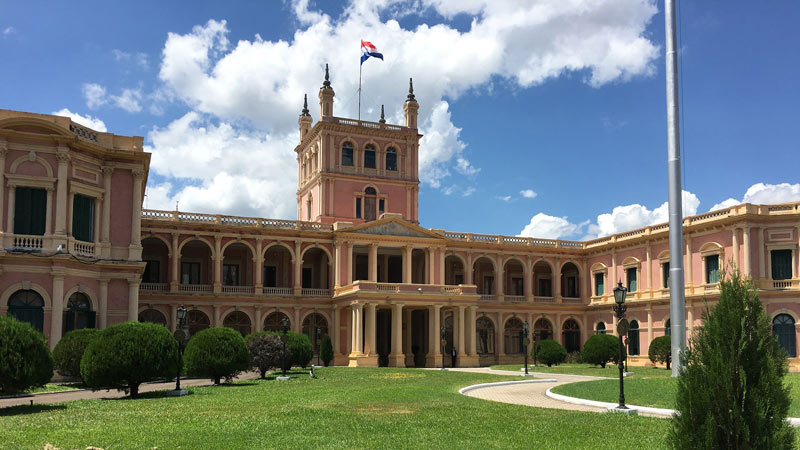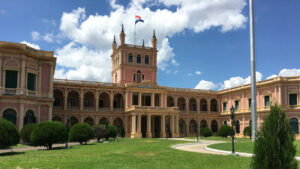 The Republic of Paraguay is a landlocked country in South America. As a country, Paraguay is very green and welcoming and offers a relaxed life where you can enjoy the open spaces and fresh air. Located on the Tropic of Capricorn, Paraguay enjoys a warm climate for much of the year.
The Paraguay River divides the country into two regions. The Eastern Region offers green rolling hills, shady valleys, streams and lakes, and dense forests, and the majority of the country's cities and towns can be found here. The Western Region includes great stretches of land used for stockbreeding. In this region, you'll also find the Paraguayan Chaco, a wilderness full of wildlife that is especially attractive to bird watchers.
Over the last two decades, Paraguay has benefitted from a lot of economic growth thanks to favorable terms of trade. The country is a significant world producer of soybeans and produces other crops such as corn, cotton, sugarcane, tobacco, wheat, the yerba mate herb, and various tropical fruits and vegetables. 
Paraguay's permanent residency program has two names – the SAUCE (Sistema Unificado de Apertura y Cierre de Empresas) Permanent Residency Program and the Golden Visa Program. The program offers foreigners a route to obtaining permanent resident status by contributing to the country's economy through business investments.
At a glance, the program costs $70,000, your application takes one to six months to be approved, there is no physical presence requirement, and you can obtain permanent residency immediately upon approval.
If this sounds like a program you'd be interested in, keep reading to learn more!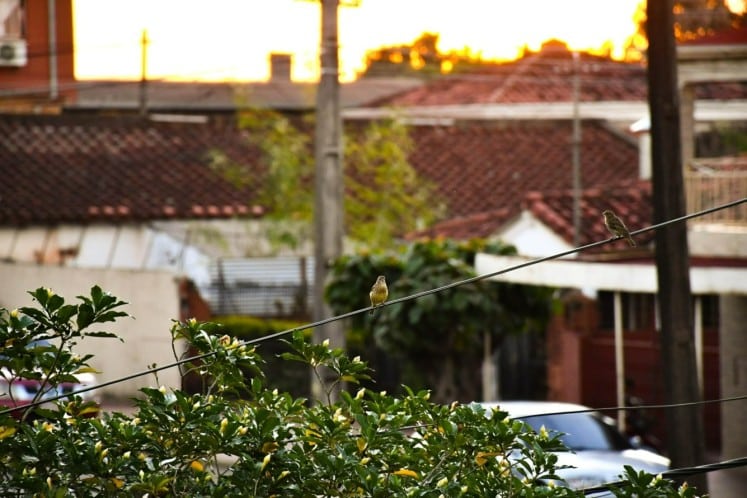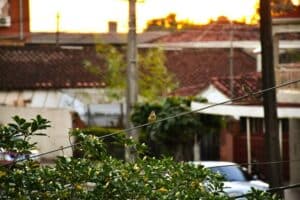 Paraguay Permanent Residency Program
An attractive aspect of Paraguay's permanent residency program is that it is affordable and easy to navigate. All you need to do is establish a company in Paraguay with a minimal nominal capital of $70,000. This amount does not need to be presented upfront but can instead be invested over a ten-year period.
After maintaining permanent residency in Paraguay for three years, you qualify for naturalization, provided you meet the following two requirements:
You speak one of Paraguay's two official languages (Paraguayan Guarani and Spanish)

You have memorized the country's national anthem
Paraguay Permanent Residency Requirements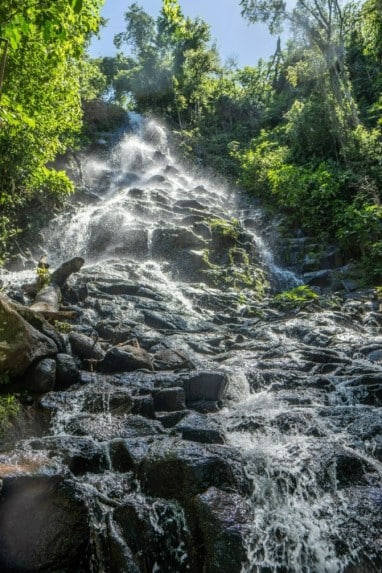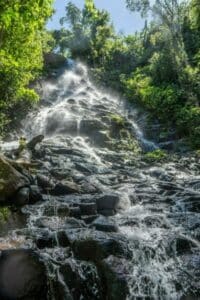 There are three basic steps in Paraguay's permanent residency process – submit your documentation, travel to Paraguay, and establish a company through an appointed representative to the SAUCE office. You will then have ten years during which to invest $70,000.
When it comes to the practicalities of investing this amount over ten years, individuals sometimes find that making a full investment is not necessary. This happens when the individual receives citizenship during this ten-year period after having invested only a portion of this amount, not the full $70,000.
As mentioned, the first step towards achieving permanent resident status is to submit all the necessary documents. This includes:
Passport

Clean Police Record

Birth certificate

Certificate of marriage or divorce (if applicable)

Medical certificate issued in Paraguay

Document issued by the Department of Identifications of Paraguay's National Police
Note that fees of about $14,000 also apply for the application, company formation, and registration.
It typically takes around 90 days to complete the process of obtaining a Paraguay Permanent Residence Permit starting from the date of application submission. Once your application has been approved and you receive the permit, you must visit Paraguay within six months and apply for an ID card to become a permanent resident. Once in the country, you must also establish the company. The typical approval period for this is about 45 days.
Paraguay Permanent Residency Benefits
Obtaining a permanent residency permit in Paraguay comes with a number of fantastic benefits, including:
Visa-free travel within MERCOSUR (the Southern Common Market consisting of Argentina, Brazil, Paraguay, Uruguay, and associate member countries)

Minimal physical presence requirements

Dual citizenship/multiple citizenships

Relatively low cost of living

Lower taxes (including personal income tax only on income exceeding $22,500)

Enhanced business access to large economies

Path to citizenship

Quick application processing
To learn more about Paraguay citizenship, check out our article: Your Guide to Paraguay Citizenship and Permanent Residency.
If you decide to move forward with an application for Paraguay citizenship, it may help to be aware of the country's passport power. Out of 197 countries, Paraguay ranks 70th on our Global Passport Index, which considers factors like quality of living, mobility, and investment opportunities. On our Enhanced Mobility Index, Paraguay ranks 65th.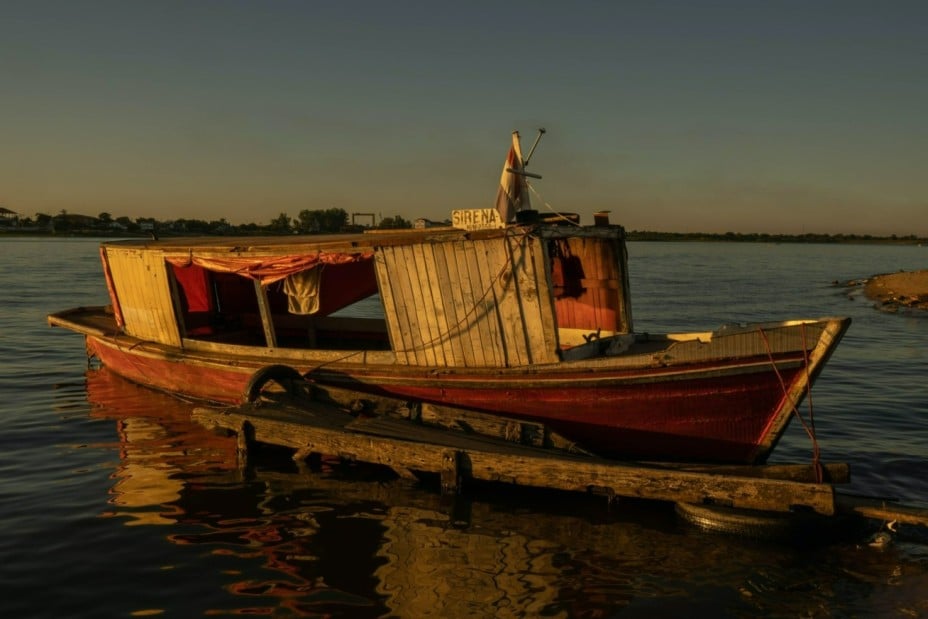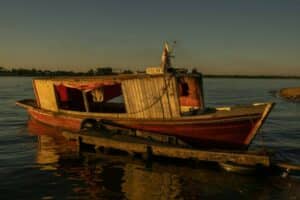 As you can see, Paraguay offers an easy and affordable route to permanent residency. The country has much to offer in terms of climate and lifestyle, and it could be a great option for retirees, digital nomads, and even families. The next time you look into relocation opportunities, why not consider the Paraguay Permanent Residency Program?
Global Citizen Solutions: How We Can Help
Expats and foreign investors can encounter many difficulties when applying for the Paraguay permanent residency program, which is why it is worthwhile to have an expert on hand to provide personalized Paraguay residency assistance throughout the application process.
Our specialists can help you with the following:
Minimize the visits you have to make to the designated country
Have someone who works solely on your behalf
Reduce the hassle associated with putting your application together
Acquire insider knowledge from someone with years of experience in the market
Let's get you moving forward in your quest to obtain Paraguay permanent residency. Get in touch with us to book a free consultation.
Frequently Asked Questions about Paraguay Permanent Residency
1. How to get permanent residency in Paraguay?
To obtain a permanent residence permit in Paraguay, you must establish a company in Paraguay with a nominal minimum capital of $70,000. This can be invested over a period of ten years. Once your application has been approved, you can enter Paraguay and obtain residency on a permanent basis.
2. Do Indians need a visa for Paraguay?
Yes, citizens of India require a tourist visa to enter Paraguay. Other nations that require this include Australia, Canada, India, New Zealand, Russia, Taiwan, and the United States.
3. Is Paraguay a good country to immigrate to?
Many consider Paraguay a good country to immigrate to. The country is affordable and generally safe, and the locals are welcoming. The process to obtaining permanent residency is easy through the country's investment program, which is very attractive to foreign investors. The country also allows dual citizenship, and as a tax resident, you can enjoy benefits such as having to pay personal income tax only when your income exceeds $22,500.