Hiring an O-1 Visa lawyer offers numerous advantages, including expertise in immigration law, maximizing chances of success, and navigating complex legal requirements. In this article, we will address the potential benefits of professional assistance against the cost of legal services, and detail how you can find the right attorney by focusing on their experience, track record, and testimonials from past clients.
What is the O-1 Visa US
The O-1 Visa is a special nonimmigrant visa category designed for individuals with extraordinary ability or achievement in their respective fields. If you possess exceptional talent or have achieved remarkable national or international recognition in areas such as science, arts, education, business, or athletics, the visa could be a pathway for you – and your family members – to work legally in the United States.
There are two types of O-1 Visa:
O-1A Visa
For those with extraordinary ability in the fields of science, education, business, or athletics. This category covers professions such as researchers, scientists, professors, business executives, or professional athletes. To qualify, you must demonstrate sustained national or international recognition and acclaim in your field of expertise.
O-1B Visa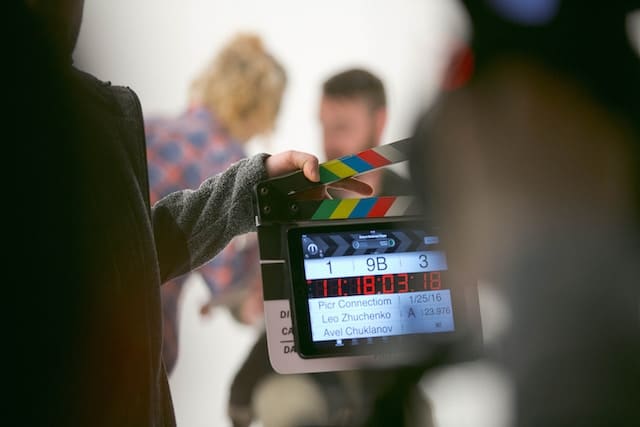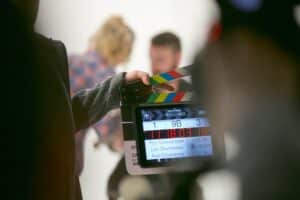 On the other hand, if you have extraordinary ability in the arts or have achieved significant recognition in the motion picture or television industry, the O-1B Visa is the appropriate subcategory for you.
This includes actors, musicians, singers, dancers, directors, producers, and other artists.
To be eligible, you must showcase high achievement and distinction in your field, evidenced through critical acclaim, leading roles, notable performances, or awards.
To find out more, read our O-1 Visa US: The Ultimate Guide by Experts.
Eligibility criteria
To be eligible for the O-1 Visa, you are required to provide substantial evidence that showcases your extraordinary ability or achievement in your field. This evidence plays a crucial role in demonstrating your qualifications for the visa. There are several types of evidence that can support your application:
Internationally recognized awards: If you have received prestigious awards or honors in your field on an international level, such as a Nobel Prize, Academy Award, or Olympic medal, these accolades serve as strong evidence to demonstrate extraordinary ability.
Memberships in distinguished organizations: Being a member of esteemed professional associations or organizations related to your field can demonstrate your exceptional standing and recognition within your industry. Examples include membership in the National Academy of Sciences or the Royal Society.
Publications and scholarly contributions: Providing evidence of your significant contributions to scholarly publications, major trade publications, research papers, or books can establish your expertise and impact in your field. This may include citations of your work by other experts or references to your research in academic journals.
Media recognition and critical acclaim: If your work has received substantial coverage in major media, such as interviews, features, or positive reviews in prominent publications or broadcast networks, it highlights your prominence and public national or international recognition. In the arts, you must showcase your outstanding achievements in the motion picture or television industry as a lead or starring participant in projects of international acclaim.
Evidence of high salary or remuneration: Demonstrating that you have commanded a high salary or received other significantly high remuneration for your services can further support your claim of extraordinary ability or evidence of employment in a critical or essential capacity for organizations and establishments that have a distinguished reputation. This can be accomplished by providing employment contracts, tax records, or other official documentation.
The Benefits of Hiring an O-1 Visa Lawyer
Expertise in immigration law and O-1 program regulations
Obtaining an O-1 Visa can be a complex and challenging process, especially for those unfamiliar with immigration law and the intricacies of the O-1 program. Hiring an experienced lawyer can provide you with invaluable expertise and guidance throughout the application process. A knowledgeable attorney will be well-versed in the specific requirements and regulations set forth by the United States Citizenship and Immigration Services (USCIS) for this visa category, improving your chances of success.
The lawyer will analyze your case, assess your qualifications, and determine the best strategy to present your unique talents and achievements. They can help identify the appropriate visa classification and ensure that your application meets all the necessary criteria. With their in-depth understanding of the law, they can advise you on how to overcome any potential obstacles and optimize your chances of success.
Maximizing chances of success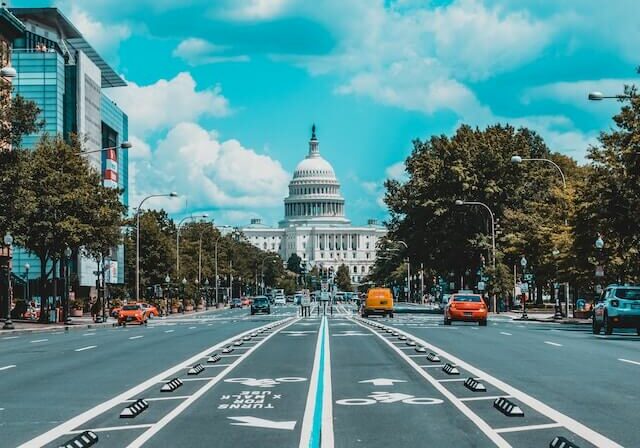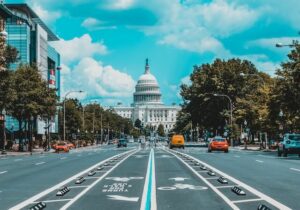 The O-1 Visa is highly competitive, and the USCIS receives a large number of applications each year. One of the key benefits of hiring an O-1 immigration lawyer is that they can significantly increase your chances of approval. These attorneys are skilled at crafting compelling arguments and presenting evidence that demonstrates to the government agencies your extraordinary ability in your field of expertise.
A specialized lawyer will work closely with you to gather the necessary documentation and evidence to support your case. They know what USCIS officers look for when evaluating O-1 applications and can help you avoid common pitfalls that may lead to rejection.
With their experience in handling similar cases, they can develop a strong and persuasive application package that showcases your talents and accomplishments in the best possible light.
Navigating legal requirements and documentation
The visa application process involves an extensive amount of paperwork and adherence to strict legal requirements. An immigration lawyer can guide you through the labyrinth of documentation, ensuring that every detail is accurate and complete. Any errors or omissions in your application could lead to delays or denials, which is why having a skilled attorney by your side is crucial.
How to Find the Right Lawyer
Evaluating the lawyer's experience, track record, and client testimonials
It's essential to choose a lawyer with experience handling visa cases, especially O-1 petitions. Look for an attorney who has a proven track record of successful approvals in the O-1 Category and positive client testimonials. A reputable lawyer will be proud to share their success stories and the outcomes of their previous clients' cases.
Initial consultation and eligibility assessment
When looking for a specialized lawyer, start by scheduling an initial consultation. During this meeting, the attorney will assess your eligibility for the O-1 and discuss your credentials, achievements, and career goals. The lawyer will provide an honest evaluation of your chances of success and inform you about the process, timelines, and potential challenges.
Guidance in gathering required documentation and evidence
A competent lawyer will guide you in collecting the necessary documentation and evidence to strengthen your application. They will help you identify the appropriate references, recommendation letters, awards, and other supporting materials that showcase your extraordinary abilities.
Preparation and submission of the O-1 Visa application
Once you have gathered all the required materials, your lawyer will meticulously prepare your application, ensuring that it complies with USCIS standards and presents your case persuasively. They will submit the petition on your behalf and handle any communications with the USCIS throughout the process.
Cost and Considerations of Hiring a Lawyer
Fee structure and pricing for O-1 Visa legal services
The cost of hiring a lawyer can vary depending on the complexity of your case, the attorney's experience, and the geographic location. Many lawyers charge a flat fee for handling the entire O-1 Visa application process, while others may bill on an hourly basis. It is crucial to discuss the attorney's fee structure during the initial consultation to understand the financial implications fully.
Comparing the cost of hiring a lawyer versus the potential benefits
While hiring a lawyer may involve an upfront cost, it is essential to consider the potential benefits it offers. A successful visa approval can open the doors to numerous opportunities in the United States, both professionally and personally. Moreover, the guidance and expertise of a lawyer can save you time and stress, preventing costly mistakes and delays in the application process.
Evaluating the value of professional expertise and assistance
The visa application is a significant investment in your future, and having a skilled lawyer can make a crucial difference in the outcome. By leveraging their expertise, you increase your chances of obtaining the visa and beginning your journey to achieve your dreams and goals in the United States.
How Global Citizen Solutions Can Help
Global Citizen Solutions is a boutique investment migration consultancy firm focused on finding the right residency or citizenship by investment program for individuals wishing to secure their future and become global citizens. Our multilingual team has extensive experience in US Visas and a track record of successful applications. We guide individuals and families from start to finish, providing expert advice considering freedom, mobility, taxation, and security.
We have helped hundreds of clients from 35+ countries in all the top Residency by Investment and Citizenship by Investment programs. With an in-depth and comprehensive understanding of the area, we provide our clients with solid guidance.
We have a team of immigration lawyers, and immigration advisers specialized in US immigration.
Our transparent pricing covers all the processes from start to finish, with no hidden costs.
All data is stored within a GDPR-compliant database on a secure SSL-encrypted server. You can be safe knowing that your personal data is treated with the utmost security.
Global Citizen Solutions provides an all-encompassing solution. Our support can continue even after you receive your visa. We offer additional services such as company incorporation, Trusts, and Foundations formation.
The BeGlobal Onboarding System® allows you to access the status of your application every step of the way, something that sets us apart from our competitors.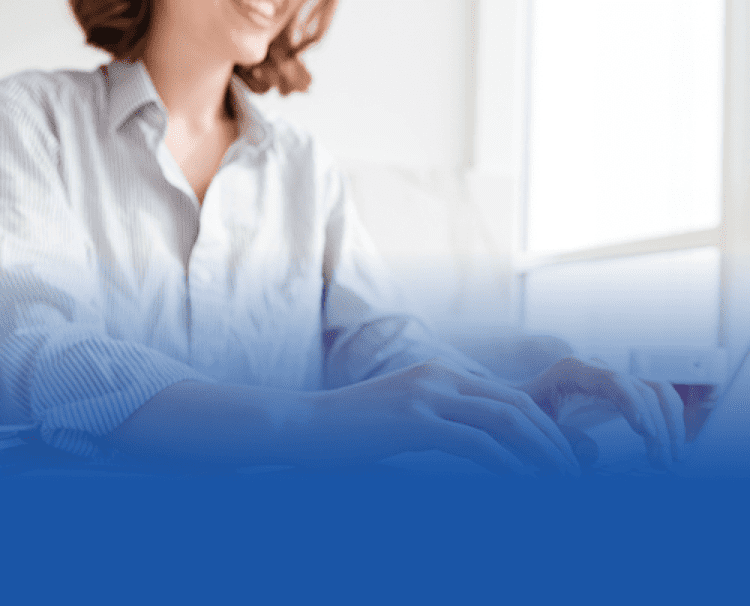 Frequently Asked Questions About O-1 Visa Lawyers
Do I need to hire a lawyer for my O-1 Visa application?
Hiring a lawyer is not mandatory, but it is highly recommended. They can navigate complex immigration laws, maximize your chances of approval, and ensure all requirements are met.
Does Global Citizen Solutions work with O-1 lawyers?
Yes, Global Citizen Solutions has a team of immigration lawyers with experience dealing with the O-1 Visa US, among others.
What are the benefits of hiring an O-1 Visa lawyer?
Benefits of hiring a lawyer specialized in the O1 Visa include expert knowledge of immigration law, increased approval chances, and assistance with documentation and presentation of your case.
How can an O-1 immigration attorney assist me in preparing and submitting my application?
An immigration lawyer will guide you in preparing your application, gathering evidence, and submitting it accurately and persuasively to the United States Citizenship and Immigration Service, the USCIS.
What qualifications should I look for when choosing an O-1 Visa lawyer?
Look for an immigration attorney with experience, a successful track record, and positive client testimonials to ensure you have reliable representation.
Can an O-1 Visa lawyer help me determine my eligibility for the visa?
Absolutely, a specialized immigration attorney will assess your eligibility for the O-1 Visa and discuss your credentials, achievements, and career goals. They will provide an honest evaluation of your chances of success.
Will an O-1 Visa lawyer guide me through the documentation and paperwork required for the application?
Absolutely, an O1 Visa lawyer will help you compile the necessary documentation and paperwork for a complete and well-structured application.
Can an O-1 immigration lawyer represent me in interactions with the US Citizenship and Immigration Services (USCIS)?
Yes, an immigration attorney can represent you in interactions with the USCIS and other government agencies, ensuring that your case is effectively communicated and advocated.
How much does it cost to hire an O-1 Visa lawyer?
The cost of hiring a specialized lawyer varies based on factors such as complexity, experience, and location. It's essential to discuss fees during the initial consultation.
Is there any guarantee of success when hiring an O-1 Visa lawyer?
While a specialized lawyer can enhance your chances of success, there are no guarantees of approval due to the USCIS's discretionary decision-making.
They will, however, help you gather evidence such as internationally recognized prizes, publications in professional journals, employment in a critical or essential capacity for organizations and establishments that have a distinguished reputation, scholarly articles, business related contributions, and any other comparable evidence of your extraordinary ability, in order to establish eligibility and improve your chances of being granted this visa.
How long does it take to process an O1 Visa application with the assistance of a lawyer?
With a lawyer's assistance, the O1 Visa application processing time may be more efficient, but it ultimately depends on USCIS processing times.
Can an O-1 lawyer help me with visa extensions or renewals?
Yes, an immigration attorney can help with extensions or renewals of nonimmigrant status, ensuring your continued legal stay in the United States for work purposes.
What evidence of extraordinary ability is necessary?
Regarding the O1 Visa, both categories require outstanding achievements and extraordinary ability.
The evidence needed to demonstrate this will depend on your professional area. If you work in the television industry or in the performing arts, you may present evidence of a leading role in a motion picture or television production, proof of major commercial success, or positive critical reviews.
Of course, a major internationally recognized award, such as a Nobel prize, Academy award, Director's Guild Award, or any other such award, will count strongly in your favor.
In the field of science, you must demonstrate authorship of scholarly articles and other published materials or of being employed in a critical role, especially if receiving substantial remuneration.
Regardless of your field of work, a specialized immigration lawyer will help you prove extraordinary achievement in your application.
More About American Visas