A Mediterranean climate, with a high quality of life, a thriving real estate market and optimal investment conditions— it seems like Malta has it all— including a prime spot in the world for its powerful passport status. Our unique Global Passport Index looks at the strength of all the world's passports using a robust and nuanced ranking system. Our index ranks global passports of today not just by visa-free access, but by enhanced mobility, investment opportunity, and quality of life offered by each destination. And when it comes to Europe, Malta made the top 50 list, keeping its place in our Global Passport Index.
The Malta passport ranks 34th, with 172 visa-free places accessible with a Malta passport. Please keep in mind that the list of visa-free countries is computed to represent the number of countries Malta passport holders can access without a visa, via a visa on arrival, or via the eTA.
Read on to discover how our research team came up with the Malta Passport Ranking, with a detailed breakdown of Malta's country profile.
Malta Passport Ranking
A Maltese passport is the 34th most powerful in the world. How did we conclude this? We looked at factors like ease of doing business, quality of life, and investment opportunities to determine how alluring a Maltese passport truly is. The truth is, individuals looking to uproot their lives and obtain a second passport don't just look at a passport's travel access opportunities. So, how then does a Maltese passport fare in terms of travel, relocation, and investment options? The answer is very well.
To get an idea of our scoring system, our index is split into three standalone indexes, with the Malta passport performing differently for each separate index.
Holds the most weight (50%) and is based on the destination's travel benefits for each passport holder, while taking into account the destination country's level of 'attractiveness' based on its quality of life standards.
Malta passport ranking: 28th
Holds 25% of the overall calculation and is based on the country's economic strength, looking at how investor-friendly and business-friendly it is as a destination country for passport holders.
Malta passport ranking: 66th
Is worth 25% of the total calculation. Six components related to the quality of life are covered under this index including (but not limited to) healthcare, education, and personal safety.
Malta passport ranking: 25th
For more information, consult Malta's country profile here.
Malta Passport Ranking- Mobility Highlights
How comfortably can you hop from country to country with a Maltese passport? Malta passport holders will be pleased to know that a Malta passport is incredibly travel-friendly, holding the 31st spot in the world for its visa free privileges. Indeed, Maltese citizens enjoy relatively few visa requirements across dozens of nations.
Having a Maltese passport has several advantages since Malta is an EU member state. If you hold a Maltese passport, you have strong mobility since you may live, work, and study in any of the EU's 27 member states, for both yourself and your family. Maltese passport also provides visa-free travel to the Schengen Area, quality healthcare, and a very good education system. In addition, Malta has good international links to Europe, Africa, and Asia.
Visa-free access:
Visa on arrival:
eTA (Electronic Travel Authorization):
Visa online:
Visa only:

Albania
Andorra
Anguilla
Antigua and Barbuda
Argentina
Armenia
Aruba
Austria
Bahamas
Barbados
Belarus
Belgium
Belize
Bermuda
Bonaire, St. Eustatius and Saba
Bosnia and Herzegovina
Botswana
Brazil
The British Virgin Islands
Brunei
Bulgaria
Cape Verde
Cayman Islands
Chile
Colombia
Cook Islands
Costa Rica
Croatia
Curacao
Cyprus
Czech Republic
Denmark
Dominica
Dominican Republic
Ecuador
El Salvador
Estonia
Eswatini
Falkland Islands
Faroe Islands
Fiji
Finland
France
French Guiana
French Polynesia
French West Indies
The Gambia
Georgia
Germany
Gibraltar
Greece
Greenland
Grenada
Guatemala
Haiti
Honduras
Hong Kong
Hungary
Iceland
Indonesia
Ireland
Israel
Italy
Jamaica
Japan
Kazakhstan
Kiribati
Kosovo
Kyrgyzstan
Latvia
Liechtenstein
Lithuania
Luxembourg
Monaco
Malaysia
Marshall Islands
Mauritius
Mayotte
Mexico
Micronesia
Moldova
Monaco
Montenegro
Montserrat
Morocco
Netherlands
New Caledonia
Nicaragua
Niue
North Macedonia
Norway
Palau
Palestinian Territories
Panama
Paraguay
Peru
Philippines
Poland
Portugal
Qatar
Reunion
Romania
Saint Kitts and Nevis
Saint Lucia
Samoa
San Marino
Sao Tome
Senegal
Serbia
Singapore
Slovakia
Slovenia
Solomon Islands
South Africa
South Korea
Spain
St. Helena
St. Maarten
St. Pierre
St. Vincent
Sweden
Switzerland
Taiwan
Tanzania
Timor-Leste
Tonga
Trinidad and Tobago
Tunisia
Turkey
Turks and Caicos Islands
Tuvalu
Uganda
Ukraine
United Arab Emirates
United Kingdom
Uruguay
Uzbekistan
Vanuatu
Vatican City
Venezuela
Wallis and Futuna
Zambia
Zimbabwe

Bahrain
Bangladesh
Bolivia
Burkina Faso
Cambodia
Comoros
Egypt
Gabon
Guinea-Bissau
Iran
Iraq
Jordan
Kenya
Kuwait
Laos
Lebanon
Madagascar
Malawi
Maldives
Mauritania
Mongolia
Mozambique
Nepal
Oman
Rwanda
Saudi Arabia
Seychelles
Sierra Leone
Somalia
Tajikistan
Thailand
Togo

American Samoa
Australia
Canada
Guam
New Zealand
Norfolk Island
Northern Mariana Islands
Pakistan
Puerto Rico
Sri Lanka
United States of America
US Virgin Islands

Angola
Azerbaijan
Benin
Djibouti
Ethiopia
India
Lesotho
Myanmar
Papua New Guinea
Suriname
Vietnam

Afghanistan
Algeria
Bhutan
Burundi
Cameroon
The Central African Republic
Chad
China
Congo
Congo (Dem. Rep.)
Côte d'Ivoire (Ivory Coast)
Cuba
Equatorial Guinea
Eritrea
Ghana
Guinea
Guyana
Liberia
Libya
Mali
Namibia
Nauru
Niger
Nigeria
North Korea
Russia
South Sudan
Sudan
Syria
Turkmenistan
Yemen
Maltese passport holders have visa-free or partially visa-free access to 170 countries in total including EU member states in the European Union. Other countries include Hong Kong, Japan, South Korea, Singapore, Australia, Canada, United Arab Emirates, Taiwan, and Qatar. Maltese citizens can also enter the United States and stay there up to 90 days via an entry permit called the Electronic System for Travel Authorization (ESTA)
For more information, check out our Enhanced Mobility Index.
Malta Passport Ranking- Investment Highlights
As a center for business excellence, Malta has a steady reputation of attracting high-net-worth individuals and foreign investors to its shores. Its favorable economic environment, compounded with friendly links to other countries in Europe, North Africa, and beyond make it an optimal country to do business in. 
There are numerous advantages to investing in Malta, including (but not limited to) its European Union status, stable credit ratings, dedicated and educated workforce, hub status for knowledge-based industries, and thriving financial services sector. 
The Maltese government also passed the Business Promotion Action, which essentially encourages foreigners to do business in Malta. In force since 2001, the Act is continually being updated, offering attractive incentives for industries demonstrating growth and employment potential. That's not all. Tax incentives for companies involved in specific manufacturing and qualifying activities are high, making Malta an ideal place to do business.
The Gross National Income per capita currently stands at $44.550, with a personal tax rate of 35%. 
For more information, check out our Investment Index.
Malta Passport Ranking- Quality Of Life Highlights
Malta might be a small Mediterranean island-nation but it certainly makes up for it in other ways. Not only do its Maltese citizens enjoy the warm, pleasant weather but the European country is also packed with wonderful restaurants, an exuberant cultural scene, rich historical sites, and various points of interest. Not to mention, the views around the island are mesmerizing. From the bustling and energetic capital of Valletta to the more relaxed pace of lifestyle on the island of Gozo, Malta has something for everyone.
Malta passport holders get unlimited access to a high quality of life. People holding citizenship here particularly enjoy a high level of safety, political freedoms and happiness. Malta also boasts a reputation for being a very eco-friendly country with a high level of sustainable development. On the downside, Malta does have high living costs, which is usually the price to pay for enjoying a high quality of life. Nevertheless, the wages are good, and the economy is high-performing, meaning Maltese citizens are likely to afford living here.
For more information, check out our Quality of Life Index.
World's Most Powerful Passports
The top ten world's powerful passports are, Germany, the United States of America, Sweden, Denmark, the Netherlands, Finland, the United Kingdom, Canada, Norway, and Switzerland.
In Europe, the world's most powerful passports are:
About the Global Passport Index
Over the years, several global passport rankings have been created, enabling individuals to understand how easily a passport can facilitate travel abroad with little to no visa restrictions. Yet, besides visa-free travel, there are also other, just as key advantages to obtaining a second passport. We came up with our own real take on the Passport Index to address this.
Ultimately, our index uses a unique scoring system to determine the world's most desirable passports for business, quality of life, and investment opportunities. Our quantitative tool offers individuals a detailed breakdown of mobility and country attractiveness across three standalone indexes: Enhanced Mobility Index, Investment Index, and Quality of Life Index. Each index allows users to filter results for individual country rankings.
Our index uses quantitative data like composite indicators to evaluate specific criteria that make certain passports so attractive. The ranking is based on data from various international institutions and multilateral organizations such as The World Bank, the World Economic Forum, and the Sustainable Development Report and is bolstered by senior analysts.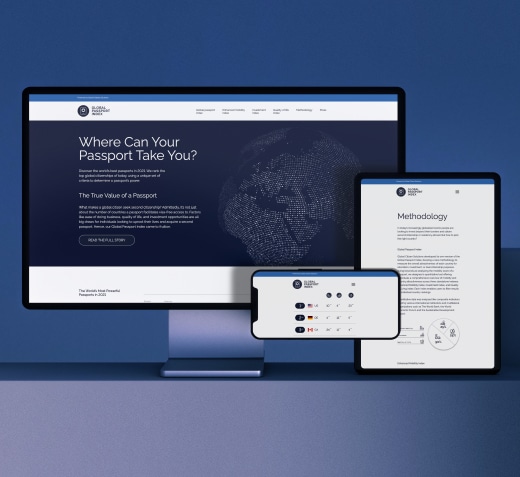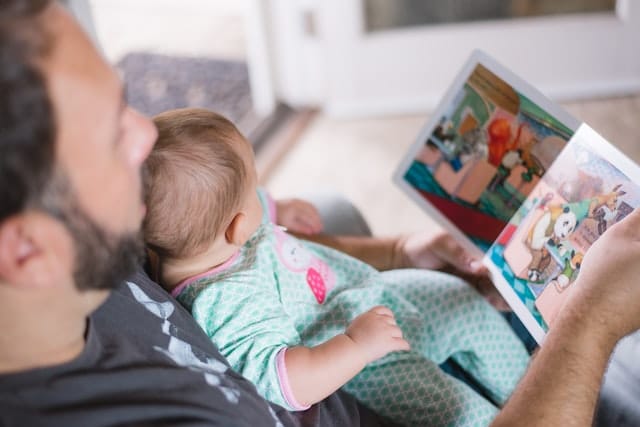 Advantages of owning a strong passport
Benefits are plenty for individuals wanting a powerful second passport—from increased travel mobility and unlimited access to business and educational opportunities to asset diversification and improved safety and security. A second passport is the ultimate backup plan for individuals looking to enhance their personal and financial freedoms, and improve their families' lifestyles and start anew.
How to get a powerful second passport?
While citizenship has traditionally been granted through birth, naturalization, and marriage, the rules have changed since 1984. Several countries worldwide have carved out a new path toward citizenship —known as citizenship by investment. By investing in a nation's infrastructure or economy, qualified and vetted individuals are granted second passports, and can, in turn, enjoy personal freedoms and financial prosperity while simultaneously protecting their assets.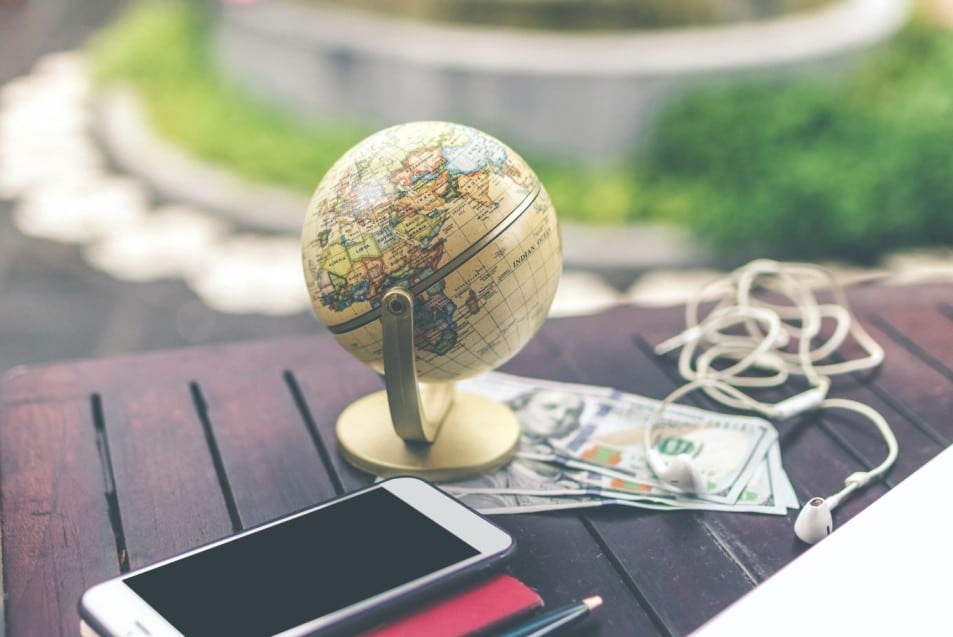 Malta Citizenship By Investment
Malta operates its own program for a direct route to citizenship by investment called the Maltese Citizenship Act Granting of Citizenship for Exceptional Services Regulations (CES), which is often referred to as the Malta Citizenship by Naturalization for Exceptional Services by Direct Investment scheme. It offers an expedited route to Maltese citizenship, allowing eligible applicants and their family members to obtain Maltese citizenship by making investments and a non-refundable contribution in Malta.
Aimed at high standing applicants, CES allows you to obtain a European passport within 12-36 months, as long as you make a minimum qualifying investment from €690,000 + costs. After holding Maltese residence for 12 months, you are eligible to get a Maltese passport, and hence, become a citizen. As a full member of the European Union, Maltese citizenship comes with all the benefits of owning a European passport. Maltese citizens enjoy the right to live or work in all European countries.
A high standard of living and a stable, secure economy are huge draws for aspiring Maltese citizens. 
What Global Citizen Solutions Can Do For You
As a boutique investment immigration consultancy, our sole mission rests on finding the right citizenship by investment or second residency scheme for individuals wishing to secure their future and become global citizens.
With offices in Portugal, the United Kingdom, Hong Kong, and Brazil, our multilingual team guides individuals and families from start to finish, providing expert advice considering freedom, mobility, taxation, and security.
To get a powerful second passport, simply apply for one via citizenship by investment scheme. If in doubt, visit our site to get a comprehensive overview of what countries offer citizenship by investment and residency by investment, or get in touch today to speak to a consultant.
Here are just some of the countries we offer passports by investment or second residency programs in:
Frequently Asked Questions
Is Malta a powerful passport?
It is, indeed. If you hold a Maltese passport, you have the freedom to travel and reside anywhere in the European Union. This includes anywhere you want to live, work, or study. With a Malta passport, you can travel visa-free or acquire a visa on arrival to over 170 nations, including the Schengen region of the EU, Asia, the Americas, and Africa.
What is the rank of Malta passport?
Why is the Maltese passport strong?
This is because it appears like Malta has it all, including a great positioning in the world according to its EU passport status, a great Mediterranean environment, a high standard of living, a growing real estate market, and ideal investment circumstances.
Which countries can you travel to with a Malta passport?
The Malta passport provides visa-free travel or visa on arrival to over 170 countries including, but not limited to, the EU's Schengen Zone, Asia, the Americas, and Africa. This grants holders of the Maltese passport access to the world at large.