With a growing population of foreigners who have decided to call the island their home country, Malta is a friendly place for expats. Malta has comparatively modest living expenses and a laid-back way of life compared to other European nations. As English is frequently used, interacting with locals and other expats is simple. 
Malta is the perfect destination for a Mediterranean lifestyle due to its mild temperature, stunning beaches, and rich history. Although the need for a visa may differ depending on your country of origin, Malta is typically welcoming to expats who want to live and work there.
Advantages of Living in Malta
Cost of living: Malta has a comparatively inexpensive cost of living compared to other European nations, attracting expats. While housing expenditures can be expensive, other costs, like food, transportation, most healthcare services, and health insurance, are typically quite reasonably priced.
Language: Maltese and English are the two official languages here. Of these official languages, English is extensively used in Malta, making communication with locals and other expats simple, and most people are multilingual.
Weather: Malta's climate is Mediterranean, with warm summers and moderate winters. Summertime runs from June through to September when highs of 35 degrees C (95 degrees F) are expected. Temperatures typically hover around 15 degrees C (59 degrees F) from December through to February throughout winter.
Lifestyle: Maltese towns offer a relaxed lifestyle emphasizing family and community. You may engage in various outdoor pursuits, such as swimming, hiking, and water sports. There are several museums, art galleries, and historical places to explore on the island, with a rich history and cultural legacy.
Malta visa requirements: You can relocate and work in Malta without a visa if your home country is an EU nation. You will need a visa if you're from a foreign country or are a non-EU citizen, so be sure to check before traveling to Malta. As long as you match the prerequisites, the Maltese government has made it reasonably simple for expats to get residence and work permits.
Healthcare: Residents of Malta or non-EU citizens can access medical treatments through the public healthcare system and there are several private healthcare options. Most medical practitioners understand English, and the quality of treatment is excellent.
Education: There are public schools, private schools, and church schools in Malta with an excellent educational system. The majority of international schools provide outstanding education and use the British curriculum.
Nevertheless, daily life in Malta can be a rewarding experience for expats because of the friendly locals, the cost of living in Malta, and the appealing way of life. Before moving, thoroughly research the visa requirements and other relevant information.
Expat Life in Malta: Living in Malta Overview
Living in Malta can be ideal for you if you're an expat who enjoys culture, history, and beautiful weather. With its rich and varied cultural heritage, intriguing history, and pleasant climate, Malta has plenty to offer. 
Even people from densely populated countries can call the slow-paced, tranquil Malta home. Whether you're an enthusiast of the arts, a student of history, or just someone who likes to be out in nature, this island nation is suitable for everyone. Join us as we explore why many expats love this stunning Mediterranean paradise.
Culture
Malta's lengthy and diverse past forms the foundation of its rich cultural legacy. As it has been inhabited for over 7,000 years, the island has served as a crossroads for several Mediterranean cultures. As a result, the island nation's art, architecture, music, and food represent a rich and diverse cultural environment. Malta is a rich mine of historical and cultural sites that would enthrall any expat interested in the arts and humanities, from the ancient temples of Hagar Qim and Mnajdra to the Baroque beauty of Valletta.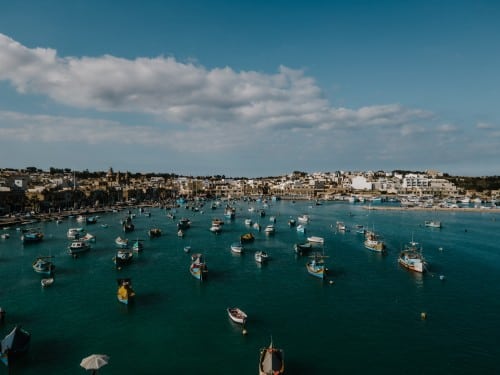 History
Much like its culture, the history of this island nation is extensive and varied too. The Phoenicians, Greeks, Romans, Arabs, Knights of St. John, French, and British were among the island's inhabitants who left their imprint on its history and culture. Currently, several festivals, events, and cultural activities are held all year round to commemorate Malta's past. Malta always has events that interest history lovers and cultural vultures, from the St. Paul's Shipwreck feast to the International Fireworks Festival.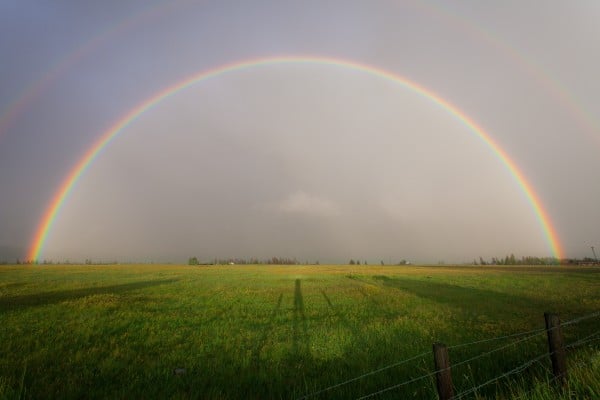 Weather
Malta's fantastic weather is one of the main draws for residents. The island's warm, sunny atmosphere is ideal for participating in outdoor activities like swimming, hiking, and water sports, with more than 300 days of sunshine each year. Malta has moderate, sunny weather year-round, making it a wonderful getaway from northern Europe's gloomy, chilly weather. Due to Malta's year-round sunny weather, outdoor cafés and restaurants are often busy, creating a bright and active atmosphere ideal for expats who want to mingle and take in the local culture.
Where should you live in Malta?
Several lovely and ancient cities may be found on the small island country of Malta in the Mediterranean Sea. The nation's capital, Valletta, is home to spectacular Baroque architecture, a busy waterfront, and a vibrant cultural life. It is one of the UNESCO World Heritage sites.
Other well-liked cities in Malta include Mdina, a fortified hilltop city known for its historic architecture and breathtaking views of the island; St. Julian's, a well-liked resort town with beautiful beaches and a lively party scene; and Sliema, a bustling coastal town known for its shopping, dining, and nightlife. 
For expats who enjoy history, culture, and stunning Mediterranean scenery, Malta is a remarkable destination since each city has distinct personalities and attractions.
There are various small towns and villages in Malta that provide a slower pace for expats who like a more relaxed way of life. For expats seeking a serene and attractive location, the medieval city of Mdina, commonly called the "quiet city," is a popular choice.
Other communities with picturesque streets, old-world architecture, and a strong feeling of the community include Birgu, Birkirkara, and Mosta.
Finally, Malta has various coastal towns and villages that provide simple access to beaches, hiking trails, and water sports for expats who wish to live near nature and enjoy outdoor activities. Expats who desire to lead an active and healthy lifestyle frequently choose locations like Marsascala, Marsaxlokk, and Mellieha.
Living in Malta is Affordable
The affordability of living in Malta is one of its main benefits. Malta has a comparatively inexpensive cost of living compared to other European countries, attracting expats looking for a comfortable lifestyle without breaking their bank account.
In Malta, housing is one of the more reasonable costs, and there are a variety of possibilities to fit various budgets and tastes. Food and household goods are reasonably priced, with many neighborhood markets and supermarkets providing reasonably priced fresh food.
With a dependable public transportation network that spans most of the island and includes buses, ferries, and taxis, transportation in Malta is also reasonably priced. Moreover, Malta is renowned for its accessible healthcare system, which offers expatriates high-quality public options and private healthcare. Malta is an excellent place for expats looking for good quality of life at a reasonable price.
Malta is desirable for people wishing to work or invest since it provides some tax perks and benefits for expats and inexpensive living costs. The Malta government has implemented various policies to promote entrepreneurship and foreign investment, including tax breaks for companies, low corporation tax rates, and a quick and easy registration procedure.
Malta also boasts a strong banking and financial services industry, making it a desirable location for expats in finance or similar fields. Several multinational banks and financial organizations provide expats with various services and possibilities.
Overall, Malta provides a comfortable and economical way of life and a variety of opportunities for both personal and professional development. Malta is an excellent place for expats wishing to start over because of its friendly tax climate, robust economy, and good quality of life.
Life in Malta is Entertaining
The ancient Megalithic Temples of Malta, the medieval city of Mdina, and Malta's capital city, Valletta, all rank among the most remarkable historical monuments in the world for individuals interested in history and culture. Valletta is also a UNESCO World Heritage site. Malta also has many museums and galleries that display the history and cultural heritage of the island.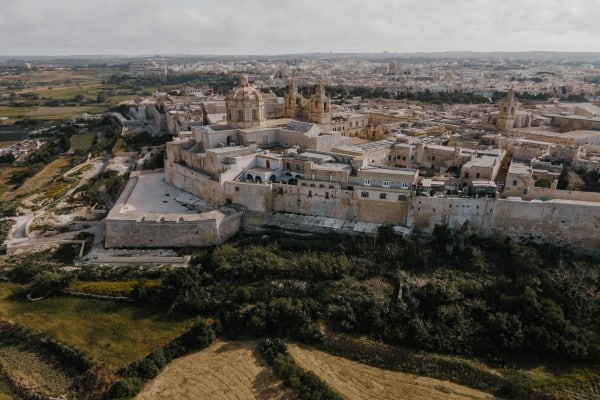 Malta has a variety of outdoor activities, such as biking, swimming, hiking, and water sports. There are several parks and natural areas to visit on the island. Notably, the breathtaking Dingli Cliffs and its lovely coastline are lined with charming coves and beaches.
During the year, Malta hosts several festivals and events that honor everything from art and music to cuisine and wine. The Malta Jazz Festival, the Valletta Film Festival, and the annual Feast of St. Paul's Shipwreck are a few of the most well-liked occasions.
Overall, Malta provides a thriving cultural scene, a rich way of life, and easy access to other parts of Europe. It also offers a variety of options for personal and professional networking. Malta is a fantastic location for expats, whether you're searching for a change of scenery, a new adventure, or a place to call home.
A Lively International Community in Malta
The dynamic and inviting foreign community is one of the best things about living abroad in Malta. The island has a long history of drawing tourists worldwide, and many nations and cultures coexist peacefully.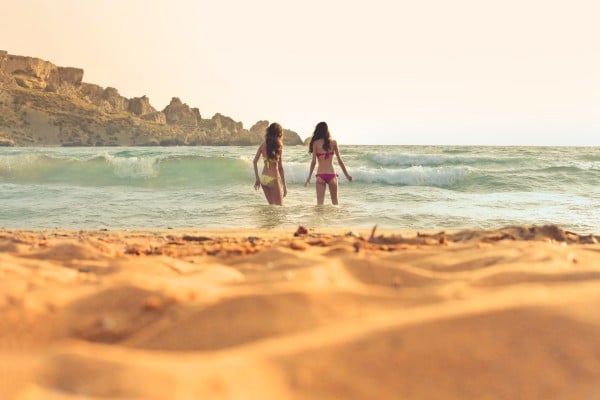 Expats in Malta will need help locating clubs and associations that will appeal to their interests and backgrounds, as well as chances to make new acquaintances. International clubs and institutions, like cultural organizations, economic associations, and sports clubs, are based on the island.
Malta is also a well-liked vacation spot for digital nomads and remote workers, with various co-working facilities and events geared at this expanding demographic. It is simple for expats to establish a social and professional network in Malta because many of these places and activities provide possibilities for networking and connecting with other professionals.
Generally, Malta's foreign community is hospitable and accepting, giving expats a sense of community and support while living abroad. Malta is a terrific place to be if you're trying to connect with people who share your interests and background, make new friends, or expand your professional network.
Travel Across Europe
Living in Malta as an expat has several benefits. It is conveniently located near other European countries, making traveling and discovering new locations simple. Malta has excellent transportation connections to neighboring European nations and is situated in the center of the Mediterranean.
There are frequent flights from the island to major European cities, including London, Paris, Rome, Barcelona, and Amsterdam. There are also plenty of flights to other Mediterranean locations, including Greece, Turkey, and Egypt.
Regular ferry services also connect Malta to continental Europe, offering passengers who like maritime travel an alternate means of transportation. Due to the island's advantageous position, several cruise lines include Malta in their itineraries, making it a popular cruise ship stop.
Overall, Malta's location in the center of the Mediterranean gives it the perfect starting point for expats traveling to other parts of Europe. Malta provides expats with a portal to the rest of Europe thanks to its solid international transportation connections and selection of reasonably priced travel alternatives.
Why live in Malta?
For several reasons, living in Malta is desirable for international students and expats. Malta is a friendly nation with a dynamic international population, a rich cultural legacy, and breathtaking natural surroundings.
In addition, Malta has a robust economy and a low cost of living compared to other European nations, and it is a safe and stable nation. The island provides various reasonably priced housing alternatives and first-rate medical, educational, and transportation facilities.
Malta also has a vibrant cultural environment, with various museums, galleries, theatres, and festivals highlighting the island's distinct traditions and history. A hallmark of the island is its gastronomy, which has a unique fusion of Mediterranean and North African cuisines and worldwide fare to satisfy every preference and price range.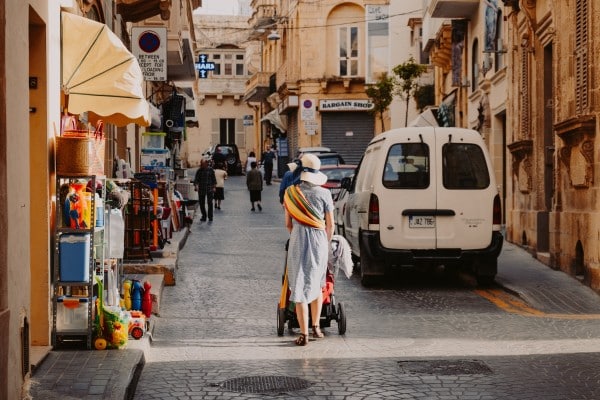 Lastly, Malta's location in the center of the Mediterranean makes it perfect for expats traveling to other parts of Europe. Malta provides expats with a portal to the rest of Europe thanks to its outstanding international transportation connections and reasonably priced travel alternatives.
A good quality of life may be had in Malta, where there are many chances for personal and professional development, a thriving cultural scene, breathtaking natural scenery, and simple access to other parts of Europe.
Malta: A Combination of Ancient Roots and Modern Amenities
Malta is a distinctive nation that skillfully combines ancient heritage with contemporary conveniences. The island's rich cultural past extends back thousands of years, and its architecture, art, and gastronomy reflect an intriguing fusion of Phoenician, Roman, Arab, and European influences.
Malta is a sophisticated, cosmopolitan location with all the comforts and conveniences that expats would expect from a European country. The island offers a well-developed infrastructure, including first-rate medical, educational, and transportation services, a booming business climate, and various employment options.
In addition, Malta is a pleasant and safe place with a vibrant social scene and a strong feeling of community. From sports and outdoor activities to music, theatre, and cultural festivals, expats will find various activities and events to fit every taste and interest.
Overall, Malta's unique combination of ancient heritage and contemporary conveniences attract expats looking for a high standard of living in a stunning and friendly location. Malta will surpass your expectations, whether you are driven to the island by its breathtaking natural scenery, dynamic cultural scene, or booming corporate climate.
Living in Valetta, Malta
Valetta is the vibrant capital of Malta that provides expats with a distinctive fusion of ancient heritage and contemporary conveniences, plus the city is located in a strategic position that makes it an excellent base for exploring the rest of Malta and the wider Mediterranean region.
Valletta undoubtedly has something to offer everyone, whether you are drawn to the city by its dynamic social scene, robust economic community, or rich cultural legacy.
There are numerous career possibilities in various areas, including banking, technology, and hospitality, in the city, home to a robust corporate community. Moreover, with a welcoming business climate and various incentives for new firms, Valletta is desirable for entrepreneurs and start-ups.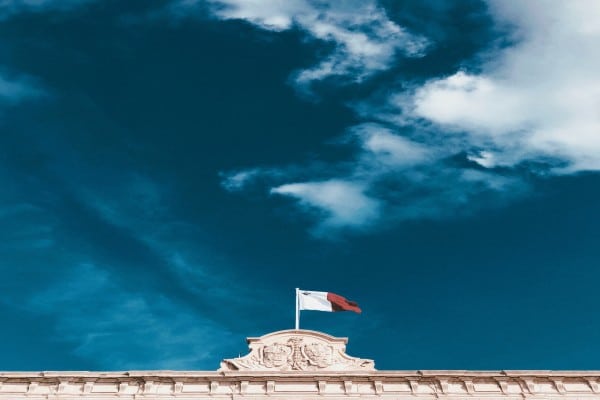 Valletta is a veritable treasure mine of historic buildings, museums, and cultural attractions for individuals who enjoy culture and history. Beautiful Baroque buildings, winding lanes, and breathtaking sea vistas make the city a photographer's dream, and its top-notch museums and galleries highlight Malta's remarkable history and tradition.
Moreover, Valletta has a thriving social scene with a selection of eateries, cafés, pubs, and clubs to suit every taste and price range. The city has a strong feeling of community and a varied mix of residents and expats, known for its picturesque waterfront and busy streets.
The city is conveniently located among Malta's stunning water bodies, rural landscapes, and historical attractions. It is well connected to the rest of the island by various means of transport, including buses, ferries, and taxis.
Around Valetta
Many appealing choices are available if you're considering relocating close to Valletta. Sliema, situated just across the bay from Valletta, is one of the most well-liked neighborhoods. Sliema is a bustling international community with various attractions, including top-notch dining, shopping, and entertainment.
St. Julian's is another popular choice, which is only a short drive from Valletta. St. Julian's is renowned for its vibrant nightlife scene and its lovely coastal promenade, dotted with cafés, bars, and restaurants. Also, the region is home to some foreign schools, making it a desirable option for families.
The medieval village of Mdina is famous for individuals who want a slower pace of life. The city of Mdina, in the center of Malta, is renowned for its magnificent architecture, winding lanes, and picturesque vistas of the surrounding countryside. The town also has many upscale eateries, quaint boutiques, and various historical and cultural attractions.
The town of Naxxar, which is close to Valletta, is an additional choice. Naxxar is a peaceful, attractive village with various services, including stores, dining establishments, and cultural attractions. Several ancient sites can be found in the town, notably the 17th-century Palazzo Parisio, renowned for its exquisite gardens and architecture.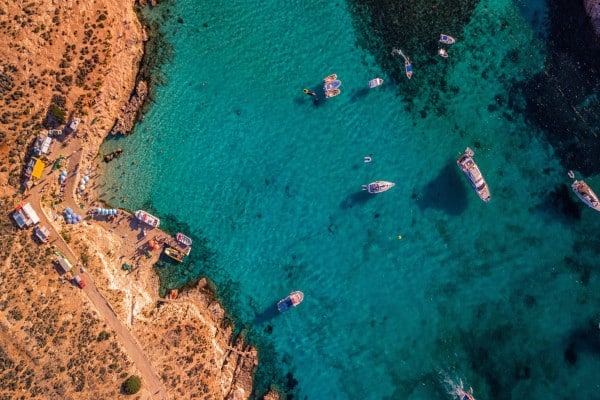 The beach town of Marsascala, situated on Malta's southeast coast, is one of the adjacent locations that expats may find interesting. Marsascala is renowned for its stunning beaches, clean waters, and lovely harbor area surrounded by eateries and cafés.
The town of Rabat can be an excellent choice for people who want to be in nature. Near the ancient city of Mdina, Rabat is renowned for its picturesque surroundings, exciting architecture, and tranquil environment.
Nevertheless, there are several locations close to Valletta that provide a variety of services, cultures, and lifestyle choices. There is bound to be a place that fulfills your needs and complements your lifestyle, whether you choose a lively beach town, a serene and lovely village, or somewhere in between.
Living in Mdina and Around
Mdina's modest, ancient walled city is one of the most special cities in Malta. One of Europe's best-preserved medieval villages, known as the "Silent City," is filled with ancient stone structures and winding lanes.
The Mdina Cathedral, the Mdina Dungeons, and the Palazzo Falson Historic House Museum are just a few of the city's attractions. A stroll around the city walls offers visitors breathtaking views of the surrounding landscape.
Visitors may tour the adjacent town of Rabat, which has a number of notable locations, including the Roman Villa and St. Paul's Catacombs, just outside of Mdina.
The area around Mdina's countryside is worth seeing because it has charming towns and breathtaking vistas. Some of the highlights include the picturesque hamlet of Mgarr, renowned for its fresh vegetables and traditional eateries, and the Dingli Cliffs, which provide sweeping views of the Mediterranean.
In this region of Malta, there are many other quaint towns and villages to discover besides Mdina and Rabat. They consist of the following:
Attard: A small town renowned for its lovely parks and gardens, notably the Ta' Qali National Park and the San Anton Palace Gardens.
Mosta: A magnificent neoclassical cathedral with the third-largest unsupported dome in the world, Mosta is a town well known for its Rotunda.
Mgarr: The daily outdoor market in the remote village of Mgarr sells fresh goods, including strawberries and other fruits.
With several hiking paths and environmental preserves to discover, the region surrounding Mdina and Rabat is also a well-liked vacation spot for outdoor adventurers. The Buskett Gardens, a lovely park with walking routes, picnic spaces, and a small lake, is near Rabat.
The Victoria Lines, a neighboring 19th-century British defense system, also provide a strenuous trekking trail with breathtaking island vistas.
Cost of Living in Malta
Your location, lifestyle, and personal preferences may all affect how much it costs to live in Malta. Nonetheless, to give you a general sense, the following numbers are approximations:
Housing: A one-bedroom apartment in a vital neighborhood of Malta may be rented for between €700 and €1,200 per month. The monthly rent for a bigger apartment or a home might range from €1,000 to €2,000. The information is taken from Numbeo, last updated on March 2023.
Food: Malta's grocery prices are typically comparable to those in other European nations, with a weekly grocery spend for one person costing between €50 and €70. Depending on the restaurant type, the dining-out cost might vary substantially. Lunch for two at a mid-range restaurant often costs between €30 and €60.
Transportation: Public transport transportation in Malta is relatively affordable, with a single bus fee of about €1.50. A typical journey inside the main island of Malta costs between €10 and €20, although taxis and ride-sharing services are also offered.
Utilities: The cost of utilities, including electricity, water, and gas, will vary based on consumption, but a modest apartment's typical monthly bill is between €100 and €150.
Entertainment: Visiting museums and other attractions, going to the movies, and other forms of amusement are often inexpensive, with most tickets falling between €5 and €15.
Generally, Malta's cost of living is more reasonable than other European nations, making it a desirable alternative for expats seeking a good standard of living at a low price.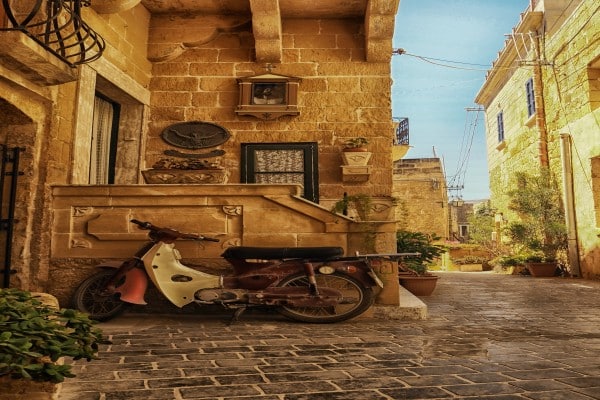 Living in Gozo is Cheaper Than Malta
The island of Gozo can be a suitable choice if you're looking for a calmer, more relaxed way of life. Gozo, which is close to the main island of Malta and has various facilities, including stores, restaurants, and cultural sites, is accessible via ferry.
Living in Gozo is less expensive than in Malta, which is one of its key benefits. For people on a tight budget, housing tends to be a more appealing alternative due to lower rental prices.
Despite its tiny size, Gozo has a rich cultural history and several ancient sites, such as the Citadel, which provides breathtaking views of the island. The spectacular Azure Window rock formation and the charming Ta' Pinu Cathedral are just two examples of the island's gorgeous scenery.
Despite its smaller size and more laid-back environment, Gozo nonetheless provides its citizens with a wide selection of amenities and services. Many restaurants, retail malls, supermarkets, schools, and healthcare facilities are on the island.
Gozo is a well-liked location for outdoor enthusiasts, offering various activities, including biking, hiking, and water sports. The gorgeous island's shoreline has lovely beaches and secret coves, making it the ideal location for swimming, tanning, or unwinding.
If you're considering relocating to Gozo, you should know that the island can occasionally be quieter than Malta, especially in the winter. Many expats who have relocated to Gozo have discovered that the slower pace of life and a strong feeling of the community more than make up for the absence of facilities found in large cities.
Gozo offers a unique and alluring lifestyle for expats searching for more tranquility. It is understandable why more individuals call Gozo home with its breathtaking shoreline, picturesque landscape, and welcoming locals.
Cons of Living In Malta
While living in Malta has numerous benefits for foreigners, there are also some drawbacks. The high population density can make it challenging to locate accommodation and result in congested public transportation and beaches during the busiest travel seasons, making it one of the most significant issues.
Another problem is the island's tiny size, which might make some expats feel lonely if they are accustomed to the bustle of bigger towns. Lastly, although Malta's weather is often bright and mild, the summers may get rather hot and muggy, making outdoor activities difficult for certain people. Moreover, the island periodically experiences torrential rain and floods throughout the winter.
However, despite certain drawbacks, Malta's many benefits continue to make the island a highly sought-after location for foreigners and many EU citizens.
Bottom Line
In conclusion, Malta offers expats and EU citizens a distinctive, top-notch lifestyle and is a terrific destination if you appreciate history, culture, and sunny weather. The island's strategic location gives it a great starting point for traveling around the rest of Europe.
Expats enjoy visiting many different parts of Malta for different reasons. For those who value architecture, culture, and history, Valletta is the best option, while St. Julian's, Sliema, and St. Julian's all have cosmopolitan vibes and a variety of entertainment alternatives.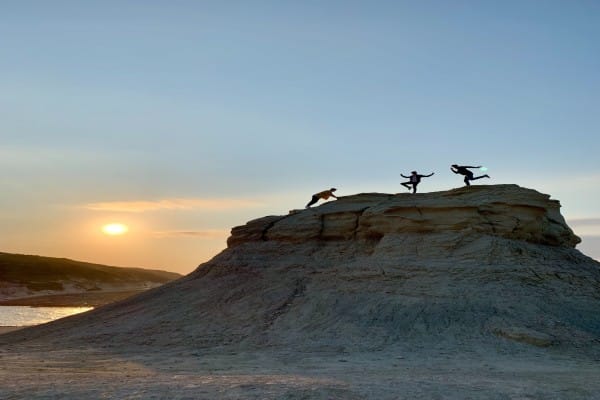 With its medieval cities, old catacombs, and breathtaking natural surroundings, the region around Mdina and Rabat offers a look into Malta's history. Gozo, Malta's sister island, is a desirable alternative for people looking for a quieter, more rural experience since it provides a laid-back lifestyle and a slower pace.
Malta's cost of living is reasonable compared to several other European nations. Rent, utilities, and travel expenses are typically less expensive in Valetta, the capital of Malta, than in other well-known cities like London, Paris, or Amsterdam. The island also provides many income tax breaks for foreign residents, making it a desirable alternative for anyone wishing to move for employment or retirement.
Malta is renowned for having a thriving global community. Because of the island nation's position in the Mediterranean, it features a fusion of civilizations with influences from Europe, North Africa, and the Middle East. With social organizations, events, and gatherings, expats will find it simple to make new acquaintances and connect with like-minded others.
Frequently Asked Questions about Living in Malta
Is Malta a good place to live in?
Yes, Malta is an excellent place if you are planning to move abroad.
Can foreigners live in Malta?
Malta is home to expats from all around the world, offering a lively international community for foreigners.
Is it expensive to live in Malta?
Malta is an affordable destination with a much lower living cost than other European cities like Paris, Amsterdam, London, etc.
What are the negatives of living in Malta?
Malta's hot and humid summer weather can be one of the few bad things about Malta. A slower pace of life and less crowded places could be another con for expats in Malta who are used to the big city life of the hustle and bustle.