For the most part, the most powerful passports have been ranked on their mobility score – essentially, an unofficial visa-free score, calculating how many countries or territories you can gain visa-free and visa-on-arrival access to. Global Citizen Solutions has adopted a novel, pioneering approach that goes beyond mobility factors. In an increasingly globalized world, many people are looking for dual citizenship options or seeking to move to another country permanently.
Considering the investment and business opportunities alongside the country's quality of life factors are both fundamental aspects in determining the strength of a passport and what a passport offers beyond its visa-free score. So how do you measure the world's most powerful passports in a way that incorporates these three indicators?
Global Passport Index: Strongest Passports in 2023
Global Citizen Solutions developed a new methodology to measure the overall attractiveness of a country for relocation, investment, economic mobility, or dual citizenship purposes. We collaborated with scholars who worked with UNESCO, analyzing quantitative data from international institutions, including the World Bank, World Economic Forum, and the Sustainable Development Report.
Based on the data we collected and researched, we came up with a complete rating of the world's most powerful passports. According to this rating, our Global Citizen Solutions Global Passport Index was born. In this, Germany (1st), the United States (2nd), Sweden (3rd), Denmark (4th), the Netherlands (5th), Finland (6th), the United Kingdom (7th), Canada (8th), Norway (9th), and Switzerland (10th) rank in the top ten positions as having the world's most powerful passports.
 What is the purpose of the Global Passport Index measurement?
The Global Passport Index is an interactive passport ranking system that allows you to learn about passports' power, relevance, and visa-free travel freedom in today's ever-expanding global environment.
The goals of the Global Passport Index are to: 
Inspire:

Powerful passport holders from countries such as Australia, Canada, Greece, Malta, and the UK enjoy a crucial advantage where they can move around visa-free with enhanced travel freedom. Access to significant investment opportunities and a high quality of life also comes with a shared duty to the rest of the globe.

Educate:

Inform the global community about the opportunities of each passport, from the world's most powerful passport to the least powerful passport.

Encourage discussions about visa policies of territories, sovereign states, and supranational unions, such as the European Union and

MERCOSUR

. Discussions also revolve around country branding, citizenship, global travel, public security, foreign policy, and charity.

Analyze and compare various passports to determine the most favorable option for obtaining second citizenship.
Measuring a strong passport: The variables to determine the most powerful passports  
To demonstrate how we went about collecting the data, here we present you with an overview of our methodology, including the various weights of the indices we used when determining which are the world's most powerful passports and least powerful passports.

Enhanced Mobility Index

The Enhanced Mobility Index carries the most weight, accounting for 50 percent of the overall score. This goes beyond merely counting the number of destinations passport holders have visa-free and visa-on-arrival access to. The passport with the highest visa-free score is considered the most powerful. The Passport Index assigns one point for each country a passport allows entry to either visa-free or with a visa on arrival. Consequently, the country with the highest welcoming score is regarded as the most welcoming in the world.
The Enhanced Mobility Index focuses on restricted travel, such as the requirement to attend an interview at an embassy to secure a physical visa prior to traveling, which predominantly affects passport holders from the index's lowest-ranking countries. The focus continues on visa-on-arrival and unlimited visa-free access afforded to passport holders from high-ranking countries like Austria, Denmark, Netherlands, Sweden, and South Korea. The "desirability of countries" is also included here, based on the quality of life score.
Investment Index

The Investment Index, which is worth 25 percent of the Global Passport Index score, is based on global competitiveness (also referred to as market innovation) (weighted at 50 percent of the Investment Index score), gross national income per capita (GNI), and personal income (weighted at 25 percent each). Six pillars of the World Economic Forum's Global Competitiveness Index were selected–financial system, market size, business dynamism, product market, labor market, and innovation capability.
To understand a country's economic strength, GNI was used, expressed in US dollars, and converted using the World Bank's purchasing power parity (PPP) scores. Finally, personal taxation levels were collected from multiple sources, indicating the highest personal income tax bracket nationally.
Quality of Life Index

The Quality of Life Index factors in six indicators:
Sustainable development (weighted at 30 percent of the quality of life score) taken from The Sustainable Development Index

The cost of living (weighted at 20 percent) taken from the Cost of Living Index

The protection of personal freedom (weighted at 20 percent) taken from the Freedom of the World Index 

The "happiness" of the citizens (weighted at 10 percent) from the World Happiness Report

Environmental performance (weighted at 10 percent) taken from the Environmental Performance Index 

Migrant acceptance (weighted at 10 percent) from Gallup's Migrant Acceptance Index
An in-depth methodology of our approach can be seen here.
How to Measure the Most Powerful Passports: Their Varying Strengths
With these three indicators, we believe it's possible to determine the true strength of a passport. Our approach allows you to view the filtered scores of each indicator to accurately align the results with your interests and what you are looking for.
Our Global Passport Index also allows you to compare countries' overall travel freedom around visa requirements, visa-on-arrival and visa-free access, and access to visa waivers. You can also compare investments and quality of life factors to see where specific destinations perform well and could perform better in other areas.
This is particularly useful if you are interested in investing in or moving to a country and have two relatively equal destinations in mind. Our comparison feature facilitates a comprehensive comparison of the two destinations. In addition to the categories we included when rating the strongest passports in the world, there is one crucial option when considering dual citizenship–how will it increase or improve your travel freedom? The table below lists some countries with the best travel mobility their citizens have.
The category included the total number of countries holders can access without securing a prior visa, as well as access with an electronic visa, free access with limited days of stay, electronic travel authorization (eTA), and on-arrival visas.
| Rank | Country | Access |
| --- | --- | --- |
| 1 | Germany | 174 |
| 2 | United States | 173 |
| 3 | Sweden | 174 |
| 4 | Denmark | 174 |
| 5 | The Netherlands | 174 |
| 6 | Finland | 174 |
| 7 | United Kingdom | 172 |
| 8 | Canada | 172 |
| 9 | Norway | 173 |
| 10 | Switzerland | 174 |
| 11 | Moncao | 166 |
| 12 | Luxembourg | 174 |
| 13 | Singapore | 174 |
| 14 | Ireland | 174 |
| 15 | France | 174 |
| 16 | Australia | 174 |
| 17 | New Zealand | 174 |
| 18 | Liechtenstein | 170 |
| 19 | Austria | 174 |
| 20 | Japan | 172 |
You can see the whole table in more detail here. 
Travel with the right passport
Our Enhanced Mobility Index goes a step further than traditional passport ranking systems, like the Henley Passport Index. We sought to consider the quality of life traits in our Enhanced Mobility Index to arrange the strongest passports in the world accurately.
This is because the two go hand in hand; If a country is attractive to live in, it is generally deemed a more 'desirable' destination to travel to than other countries with a lower ranking. For example, visa-free travel to countries with a high living standard, such as New Zealand, Norway, Switzerland, and the United Arab Emirates, is given one entire point in the system. In contrast, visa-free access to politically unstable travel destinations, like North Korea and Palestinian territory, provides only ⅓ of a point.
Financial security
Knowing where to put your money is essential in this increasingly globalized and interconnected world. Investors looking to invest overseas are in a better position if they can easily compare the investment potential of a country and how easy it is to do business there–something that was a vital consideration in creating the Investment Index.
Alongside this, with dual citizenship now increasingly popular and many countries embracing residency by investment schemes, it is essential to know which countries rank higher on a specified Investment Index.
Where you a welcomed
There are many reasons why an expat may choose to move to a country, whether it's a particular attachment to the country, a partner, or a job opportunity. However, the cost of living is clearly a crucial factor when deciding to live in a country permanently. The country's freedom of speech, sustainable development and environmental factors, and, perhaps most importantly, the happiness of the country's citizens are also fundamental considerations.
In addition to this, a country's migrant acceptance level is an indicator of whether expats are likely to feel welcomed. This is why we incorporated these elements into our Quality of Life Index to determine the most welcoming country.
For example, expats looking to move to another country can look into the quality of life in a country, including specific variables, such as the "Happiness" level or cost of living, and even compare destinations based on these fields.
The Quality of Life Index is particularly relevant based on recent global events. The COVID-19 pandemic has created a shift in our approach to work. With the rise of remote work opportunities and a growing interest in the digital nomad lifestyle, the possibility of working from anywhere in the world is now more accessible than ever. The Quality of Life Index provides an overview of countries offering the best quality of life.
You can also compare a number of destinations – say Portugal and Spain – to determine which country is better suited to you (e.g., more affordable, 'happier' citizens, etc.).
How to Measure a Strong Passport: A Multidimensional Approach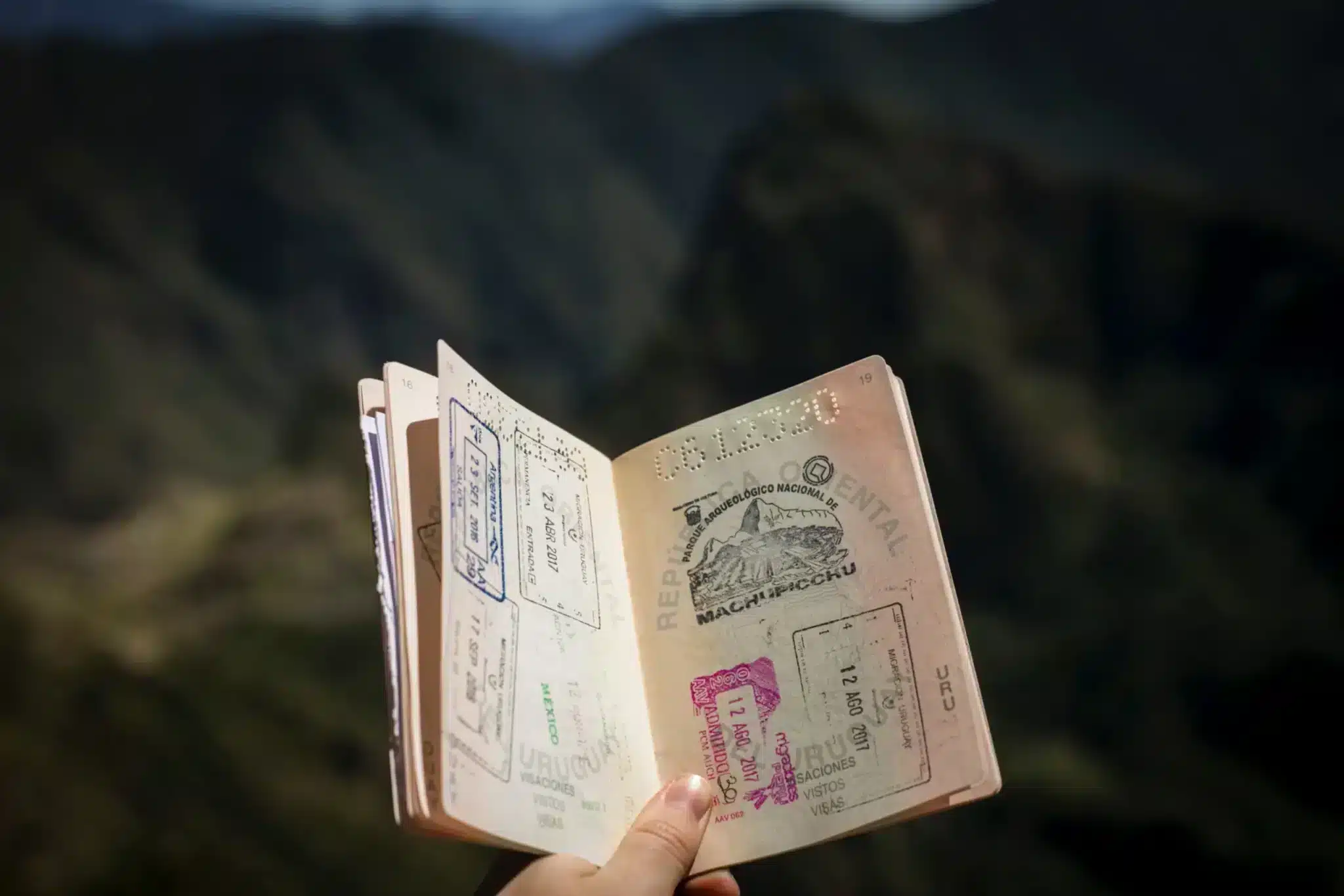 If your focus is solely on a specific country, you can access the individual page for that country to view its passport power ranking, which offers a comprehensive overview.
For example, you can view the United States page, South Korea, or the perks of a Swedish passport. There are a total of 199 country (or city-state) pages that you can browse through.
All passports across the world display varying degrees of strength in distinct categories. For example, Singapore ranked first in the Enhanced Mobility Index and Investment Index, but its poor performance in the Quality of Life Index left it in 15th place overall. Germany secured the top spot of the Global Passport Index because of its consistency over the three indicators (3rd in the Enhanced Mobility Index, 11th in the Investment Index, and 5th in the Quality of Life Index).
The inherent value of our Global Citizen Solution's approach in assessing the strength of a passport lies in its ability to provide insights into the performance of passports worldwide across various indicators. Our focus on ease of navigation enables readers to conveniently access the information they need to accurately evaluate the value of a passport.
Frequently Asked Questions about the Strongest Passports in the World
What country has the most powerful passport?
According to the Global Citizen Solutions Global Passport Index, Germany ranks in first position, making it the most powerful passport in the world.
What are the top five strongest passports?
The top five strongest passports are Germany (1st), the United States (2nd), Sweden (3rd), Denmark (4th), and the Netherlands (5th). As the Global Citizen Solutions Global Passport Index shows, these passports are the strongest in 2023. Three indexes determine the results: The Enhanced Mobility Index, the Quality of Life Index, and the Investment Index.
What is the number one passport in the world?
The Global Citizen Solutions Global Passport index ranks Germany as the number one passport in the world.
How powerful is a US passport?
The US passport is the second strongest in terms of its passport power, which was determined by it taking high positions in three categories: Enhanced mobility (17th place), quality of life (39th place), and investment opportunities (3rd place).
Is an American or British passport better?
The US passport ranks in second position, whereas the British passport is 7th in the Global Passport Index. However, the specific index rankings vary, so it is up to you to determine which passport is better. The UK ranks 26th in the Enhanced Mobility, 18th in the Investment Index, and 4th in the Quality of Life Index. Meanwhile, the US ranks 17th in the Enhanced Mobility Index, 3rd in the Investment Index, and 39th in the Quality of Life Index.
Can I have three passports?
Individuals can hold three passports simultaneously, but the legality of holding multiple passports depends on the laws and regulations of the respective countries involved. Some countries allow their citizens to hold multiple passports, while others have restrictions on dual citizenship or require special circumstances to obtain additional citizenships.
What makes a strong and weak passport?
A range of factors, including economic and political stability, reciprocity, and travel freedom, can influence the strength or weakness of a passport. Unfortunately, passports from countries experiencing conflict or instability, such as the Venezuelan or Afghan passport, often face challenges and limitations. Similarly, countries dealing with population issues may also have comparatively lower-strength passports.
Passport strength was particularly apparent during the COVID-19 pandemic; Based on data from the International Air Transport Association (IATA), there were international airspace closures in every country in the world. Japanese passport holders and holders of other powerful passports, such as those from Singapore and South Korea, or European countries like Finland, Italy, Luxembourg, and Portugal, were able to request repatriation from their governments after commercial airlines had ceased operations.
This exemplified the inherent value of holding one of the world's most powerful passports.