Global Citizen Solutions has launched its list of the ten strongest passports in the world in 2023 in its Global Passport Index. Our method looks beyond simple mobility and utilizes a robust quantitative scoring system to evaluate the number of visa-free countries a passport has access to, alongside investment opportunities and quality of life indicators. 
Our Global Passport Index is a useful tool for expats and investors looking to move to a new country. However, the tool can also be used to find out where your next travel destination could be. 
You probably have a long list of places that you'd like to visit, whether you're looking to go on a road trip across Europe or go island hopping in the Caribbean. Our Global Passport Index can help you decide on a plan of action – which countries are you going to head to, will you need a visa to enter a particular country, and what is the quality of life there?
In this article, we'll equip you with some key information on how the Global Passport Index can come in handy if you're looking to explore new destinations, plus provide you with some of the best countries that should be on your bucket list. 
How the Global Passport Index Can Help to Plan Trips and Explore New Destinations
Our Global Passport Index has three handy standalone indexes – an Enhanced Mobility Index, an Investment Index, and a Quality of Life Index. You can find out more about the three indexes here. 
In this article, we'll focus on the Quality of Life Index, which can be very beneficial for travelers.
The Quality of Life Index assesses the overall quality of life in a country, focusing on aspects that enhance the attractiveness of a country. There were six main weights of indicators included for this index: Sustainable Development Goals (30 percent), cost of living (20 percent), level of freedom (20 percent), happiness (10 percent), environmental performance (10 percent), and migrant acceptance (10 percent).
For avid travelers, these are great indicators to understand more about a country that you may want to visit. For example, understanding the cost of living is essential to understand how much you will need to budget for your holiday. Also having an idea about the level of freedom is also important to be aware of. 
Which countries come out on top?
So, what are the best countries for travelers in 2023? In this section, we'll delve into the highest-performing countries in Europe, the Americas, Asia, Africa, and Oceania based on the Quality of Living Index. 
In Europe
It's perhaps no surprise that the three top-ranking countries in our Quality of Living Index are all Scandinavian countries (and Norway also ranks in a very acceptable 11th place). Alongside this, with the exception of New Zealand (in 10th position), the other six countries are also located in Europe: the United Kingdom (4th), Germany (5th), the Netherlands (6th), Ireland (7th), Austria (8th), and Spain (9th).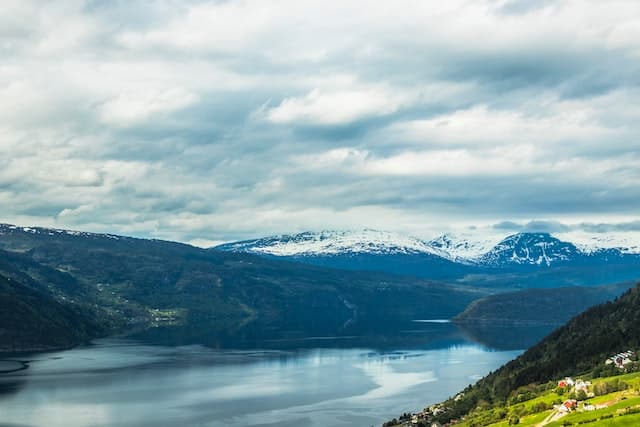 Scandinavia
For travelers looking to visit Europe, Scandinavia is a great place to start. However, bear in mind that while the quality of life in these countries is high, the trade-off is that the cost of living is also high. Finland claims the top spot, with Sweden coming in second and Denmark third. 
Aside from a high cost of living, Finland performs well in all other indicators, particularly in sustainable development, environmental performance, happiness, and level of freedom. The country typically performs very well in quality of living rankings given its low-income inequality, excellent social support and infrastructure, freedom to make decisions, and low levels of corruption. 
Similarly, Sweden and Denmark perform well across the board and, like Finland, are highly progressive societies that invest heavily in social well-being. Sweden boasts a strong economy, world-class education, and accessible healthcare, while Denmark is often credited as excelling in embracing a good work-life balance and family time. 
Most affordable countries to visit in Europe
If you are looking to visit Europe on a budget, you will still come across countries that have a relatively low cost of living, but that also rank highly in the Quality of Life Index. The following countries enjoy the best of both worlds – an affordable cost of living yet a high quality of life. 
Portugal ranks highly (13th position) and has a "medium" cost of living, while Poland (28th), Romania (37th), Albania (50th), and Hungary (51st) have a "low" cost of living. The Czech Republic (26th), Slovakia (31st), Croatia (43rd), and Bulgaria (59th) all have a "medium" cost of living and are great options for travelers looking to explore some exceptional landscapes and cities in Europe. 
In the Americas
The Americas offer incredibly diverse cultures, some of the highest biodiversity, and exceptional gastronomy. The top five countries based on the quality of life in the Americas are Canada (15th), Chile (20th), Uruguay (33rd), Costa Rica (38th), and the United States (39th). 
Canada has long been regarded as having an excellent welfare system, high levels of freedom, and political stability. There is also excellent access to education and healthcare facilities.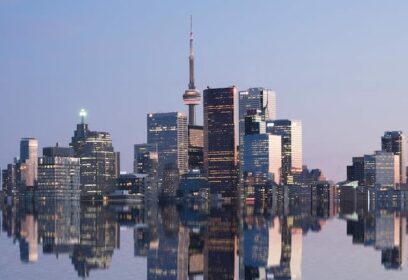 Travelers to Canada will be able to enjoy beautiful landscapes and cosmopolitan cities, although the cost of living is higher than in some other countries in the Americas. Chile's low cost of living is appealing to travelers visiting South America, and the country performs well in each metric, except for migrant acceptance, while Uruguay has a high level of freedom and strong happiness level.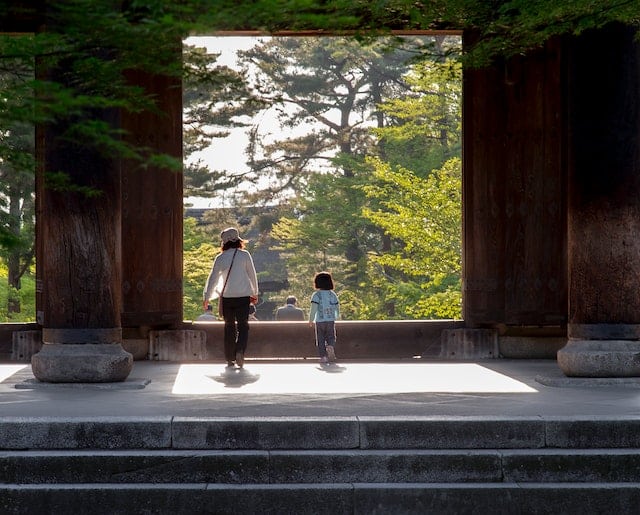 In Asia
Asia has long been a favorite with expats and travelers, given the delicious cuisine, diversity, and low cost of living. When it comes to the highest-ranking countries in our Quality of Life Index, Japan came out on top (22nd), followed by Cyrpus (34th), South Korea (44th), Armenia (77th), and Bhutan (87th). 
The reason Japan performs so well is because of its education, healthcare, safety levels, and environmental quality, despite having a high cost of living. South Korea has established itself as a high-tech country that embraces innovation, leading to its high performance in the index. 
Cyprus, as an EU country, has cemented itself as a melting pot of cultures, nestled between Asia and Europe. The country performs well in freedom levels, sustainable development, and happiness levels. 
In Africa
Africa offers unrivaled beauty, spectacular landscapes, and buzzing cities. In our Quality of Living Index, the highest performing countries are Mauritius (48th), Tunisia (81st), Ghana (84th), Namibia (88th), and Sao Tome and Principe (89th), 
Mauritius boasts a strong economy, a secure society, and a people-centered lifestyle. With quality healthcare, this warm island is nothing short of a paradise. Mauritius performs very well in sustainable development, happiness, and freedom levels.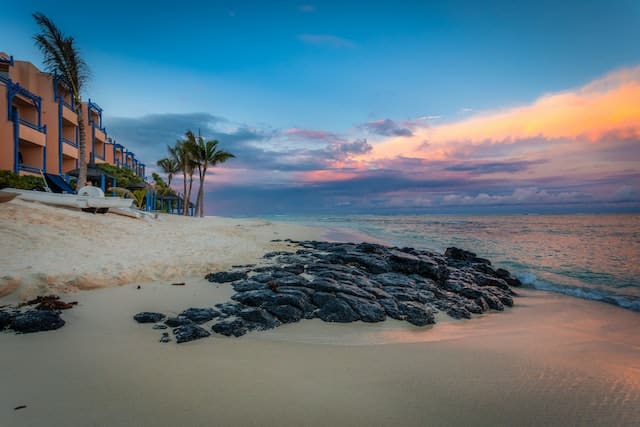 In Continental Africa, Tunisia in the north ranks highly, with a low cost of living, and high levels of sustainable development and freedoms, while Ghana, in West Africa, ranks highly across the board, with the exception of its environmental performance metric. For travelers, Ghana is also strategically placed, and you can easily travel across Western Africa using Ghana as your base.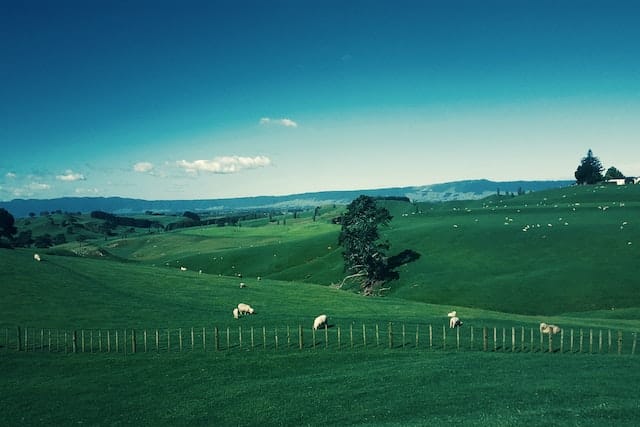 In Oceania
When looking at Oceania, New Zealand and Australia take the top two spots, coming in 9th and 10th position, respectively. Despite a high cost of living, both perform well in the other indexes and are well known for having a booming economy and strong education and healthcare infrastructures. 
Other high-ranking countries in Oceania are Palau (42nd), Tuvalu (47th), and the Marshall Islands (49th).  
Where are you heading next? 
It can often be difficult to find your next holiday destination. One of the best things about our Global Passport Index is that you can easily compare two countries against each other. Say you are undecided between Portugal and Italy for your next destination. As Italy has a high cost of living, you may therefore choose to head to Portugal. Or, if you are looking into two countries in Asia, say Malaysia and Vietnam, you may opt for Malaysia, given the fact that you won't need a visa to enter the country.
The Global Passport Index is created with the user in mind and can be used to broaden horizons and make essential information about countries more accessible. Whether you are looking to travel to Europe, the Americas, Asia, Africa, or Oceania, we have you covered, making your next traveling experience that bit easier.