Are you looking for a way to obtain Canadian citizenship while investing in the country's economy? This article will provide you with all the information and guidance on gaining Canada citizenship by investment. From the eligibility requirements to the application process and benefits of being a Canadian citizen, we have got you covered. Keep reading to discover how Canada offers one of the most attractive citizenship by investment programs in the world.
The Benefits of Canadian Citizenship
There are several economic benefits of moving to Canada and obtaining Canadian citizenship, but first and foremost, Canada is proud of its ethnic diversity and title as a nation that welcomes people of all racial backgrounds and nationalities.
The Canadian identity is respectful, valuing all cultures, and fights against all forms of discrimination. This is proven by immigrants from around the world making up a fifth of the country's inhabitants.
Canadian citizenship offers:
A strong Canadian passport that increased its ranking up to the eighth position on the

Global Passport Index

, with visa-free travel and visa-on-arrival access to 172 countries, include all Schengen countries, the US, and Australia

Free access to a universal healthcare system that ranks amongst the best in the world

Freedom of retaining your citizenship through Canada's permittance of dual citizenship

A country that ranks tenth in the world on the

Social Progress Index

evaluating human wellbeing

Fewer barriers to conducting business with US-based customers

No inheritance or gift tax, and capital tax is only levied on 50 percent of gains

Access to one of the

top-ranked pension systems

in the world

An excellent education system
How to Get Canada Citizenship by Investment
The Canadian government has many federal and provincial programs for migration, but the majority have strict eligibility criteria relating to education, age, and the applicant's profession and experience. Foreigners who can invest in the Canadian economy can obtain permanent residency in a short space of time, and then citizenship.
The Canadian permanent residence program is available to individuals over 18 and their immediate family, including spouses or common-law partners and dependent children. Parentsliving in Canada and parents-in-law are ineligible to be included in the application process. They must wait until the investor has moved to Canada after a successful application and living in Canada.
After making the finacial investment, it takes five years of residence to obtain Canada citizenship and a Canadian passport. Still, the permanent residence permit acquired from the investment grants the applicant and their family the same rights as Canadian nationals, except for voting rights or the right to hold public office.
From 1986 to 2014, Canada's citizenship by investment program operated throughout the country; however, after a reshuffling of federal and provincial programs in 2014, only the French-speaking province of Québec has been designated as an eligible destination for this Canada investor visa. The Québec citizenship by investment scheme is technically called the Québec Immigrant Investor Program (QIIP).
The Terms of the Québec Immigrant Investor Program
Important notice: The Québec Immigrant Investor Program was due to be reintroduced on 1 April 2023 but has been suspended until 1 January 2024.
The Québec Immigrant Investor Program is among the most popular Canadian immigration schemes. Under this program, a business immigrant can apply for a permanent residence permit in Québec, eventually become a Canadian citizen, and acquire a Canadian passport for themselves and their family.
The investment program has a few requirements laid out by the Canadian government that applicants must satisfy: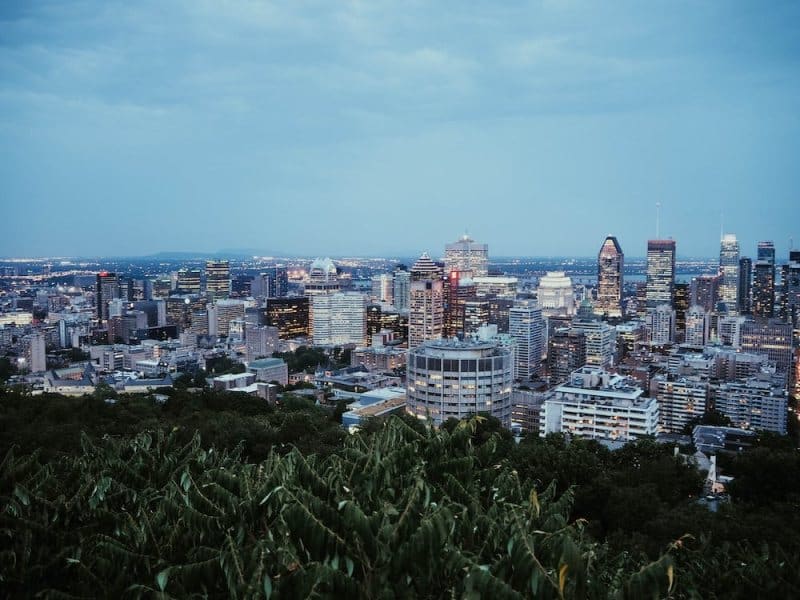 Applicants must have a minimum net worth in financial assets of CAD 2 million (about $1.47 million); this can be divided between the applicant and an accompanying spouse or common-law partner's financial assets. Applicants must be able to prove the legal origin of their net worth, and it cannot include grants received within six months before applying.

Applicants must have at least two years of management experience acquired within the five years preceding the submission of their application. Management experience must include the following functions: Planning, management, control of financial resources, and control of human or material resources, and it cannot have been gained through an apprenticeship, a training course, or a specialization leading to a diploma.

Applicants must sign an investment agreement with a financial intermediary, either a trust company or an investment broker who possesses a signed contract with the

Ministère de l'Immigration, de la Francisation et de l'Intégration

(Ministry of Immigration, Francisation and Integration) and

IQ Immigrants Investisseurs Inc.

Applicants must invest at least CAD 1.2 million (about $880,000) through IQ Immigrants Investisseurs Inc., and the investment must be held for at least five years.

Applicants are awarded points based on six factors under the

Québec Economic Class

(QEC) selection grid and must score a minimum of 40 out of 89 points to meet the cut-off for elements and criteria that have a threshold for elimination.

Applicants must pass a medical examination.
Applicants must complete an attestation demonstrating their knowledge of Québec's democratic values based on the Charter of Human Rights and Freedoms.
Investment breakdown of the Québec Immigrant Investor Program
The investment is based on a capital transfer, and at the end of the five-year requirement, the investment is returned with zero percent interest. The five-year requirement begins upon issuance of a Québec Certificate of Selection (CSQ). Earnings from the investment are used to fund various economic and social programs within the province of Québec.
This investment option allows foreign entrepreneurs to finance the investment requirements through specific securities brokerage firms and banks. The financing programs generally require a down payment. The selected securities brokerage firm or bank loans the applicant the balance. 
The applicant then deposits the sum of CAD 1.2 million with IQ Immigrants Investisseurs Inc. The cost to the investor is the down payment, which is not refunded at the end of the five-year period. The selected securities brokerage firm or bank takes fees and interest from the down payment.
Advantages of the Québec Immigrant Investor Program
Risk-free investment:

The CAD 1.2 million qualifying investment for the QIIP is fully guaranteed by the Québec government and refunded in full after five years

Passive investment

: The program requires no active managerial role after making the investment

Family included in the application

: The spouse or common-law partner and dependent children can be included in the application and have the same status as the applicant.

Benefits of permanent residency: As a Canadian permanent residence, you have access to things such as universal health care, free public education, and world-class universities
Who is eligible for Canadian citizenship by investment?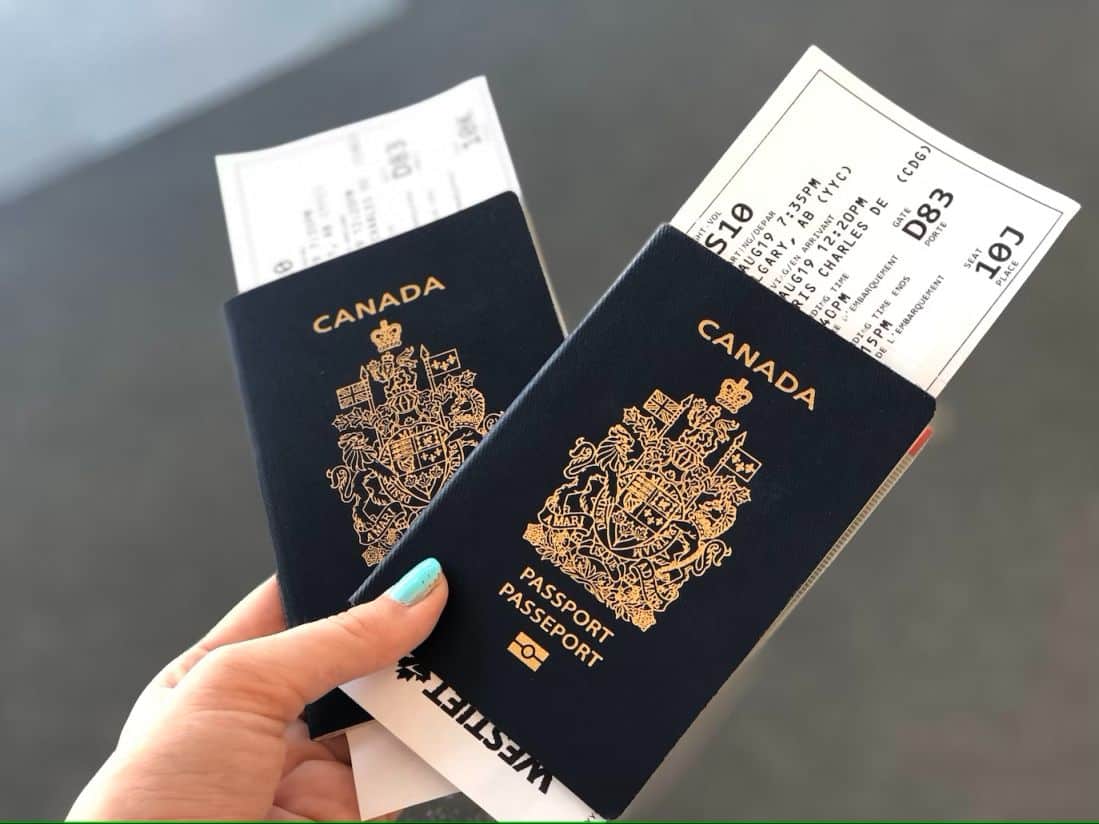 After completing the Canada investor visa requirements and passing a due diligence check, applicants are eligible to obtain citizenship and a second passport, provided they:
Currently hold permanent resident status and have been physically in Canada for at least three of the five years before applying

Have filed tax returns (if required) for at least three of the five years before applying

Meet the

Canadian Language Benchmarks

(CLB) in the official languages of English or French to level four or higher

Prove knowledge of Canada's history, geography, economy, governments, laws, and symbols

Have a clean criminal background in their home country and any other countries of residence
How do you apply for Canadian citizenship by investment?
There are several stages involved in obtaining Canadian citizenship over the five years period.
Required documents for the QIIP
Completed application form

Duly notarized and translated copies of passports, also for family members included in the application

Confirmation of kinship (a marriage certificate and/or birth certificate) 

Criminal record certificate in their country of origin and any other country with residence status, including family members in the application

Confirmation of minimum financial net worth

Confirmation of managerial experience

Passport photographs

Confirmation that the minimum required investment is complete
Steps to obtain citizenship in Canada
Here is a brief outline of the steps to acquire Canadian citizenship by investment
Pay the QIIP review fee of CAD 16,874 (about $12,380) to the

Minister of Finance of Québec

Submit all required documentation to the Québec government by mail

Make the required five-year investment through

IQ Immigrants Investisseurs Inc.

Obtain an attestation of learning about Canadian values and Québec values

After completing three years of Canadian permanent residency within five years, submit your permanent residency permit and application forms for citizenship to

Immigration, Refugees and Citizenship Canada

(IRCC) and pay the application fee of CAD 630 ($467)

Attend your citizenship hearing (which may include an English or French language test and a test to prove adequate knowledge of Canadian history and values)
Upon successful completion, successful applicants will receive a Notice to Appear with the location and time to attend a citizenship ceremony and take the oath of citizenship.
An application for Canadian citizenship takes about two years. This includes a four to six months wait before receiving a Notice to Appear after successfully applying.
Options for Business Immigration to Canada
If you're looking for a Canadian business immigration program to invest in or to start a business in Canada, several alternative investment programs are available to immigrant entrepreneurs with business experience who will contribute to the Canadian economy.
Startup Visa
The Start-up Visa program is a business visa and work permit providing Canadian residency to foreign entrepreneurs with proposals to build innovative businesses that will create jobs in Canada and compete globally. The program works by applicants receiving an endorsement from designated organizations, which include venture capital funds, business incubators, and angel investor groups.
Should a designated organization, like a venture capital fund, choose to endorse a business proposal, it would be the fund that finances the business.
Québec Entrepreneur Program
The Québec Entrepreneur Program is a regional business development visa. This business visa's minimum investment varies, but business immigrants must have a net worth of at least CAD 900,000 (about $660,000) to be eligible. The investment program is for those who want to start a new business or buy an existing Canadian company in Québec.
Provincial Nominee Program
Provincial Nominee Programs (PNP) are province-run investment immigration schemes offered to foreign investors who meet their specific economic needs. Provinces also act as a business incubator to ensure successful investments. The British Columbia (BC) PNP has three options under entrepreneur immigration:
Entrepreneur Immigration – Base Category:

For senior managers or business owners who intend to start a new qualifying business in Canada or invest in an existing Canadian company in BC

Entrepreneur Immigration Regional Pilot:

For international entrepreneurs looking to establish new businesses in small communities in BC

Strategic Projects Category: Through this option, foreign companies can set up operations in the province; up to five key foreign managerial, professional, or technical staff members can be nominated for a work permit and permanent residency in the province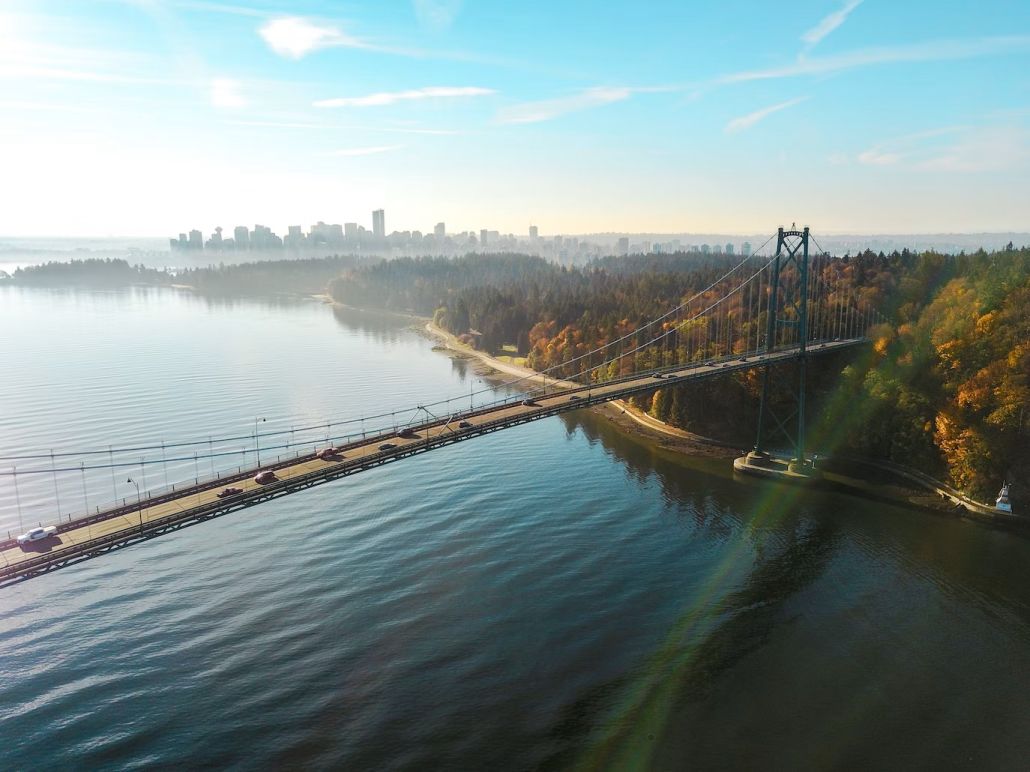 Other Ways to Acquire Canadian Citizenship
Like many countries, there are several ways to gain citizenship in Canada.
Citizenship by birthright: Those born in Canada or with at least one parent who is a Canadian citizen are eligible for Canadian citizenship by birthright.
Citizenship by naturalization: Lawful permanent residents can apply for citizenship by naturalization after three years of residence within five years. Foreigners can gain permanent residence in Canada through the following mediums:
Investment programs such as the Canada Startup Visa and the

Québec Entrepreneur Program

Marriage

Family reunification

A work permit

Skilled work immigration programs, such as

Express Entry
The Rural and Northern Immigration Pilot (RNIP) through participating communities, such as North Bay, Ontario, and Moose Jaw, Saskatchewan. This also includes related programs, such as the Critical Worker Pilot (CWP) in New Brunswick, Nova Scotia.
How Global Citizen Solutions Can Help
Expats and foreign investors can encounter many difficulties when applying for second citizenship and a second passport, which is why it is worthwhile to have an expert on hand to provide personalized Canadian citizenship assistance throughout the application process.
Our specialists can help you with the following:
Minimize the visits you have to make to the designated country
Have someone who works solely on your behalf
Reduce the hassle associated with putting your application together
Acquire insider knowledge from someone with years of experience in the market
Let's get you moving forward in your quest to obtain Canadian citizenship and a Canadian passport. Get in touch with us to book a free consultation.
Frequently Asked Questions about Canada Citizenship by Investment
How much does citizenship by investment cost in Canada?
To apply for the Québec Immigrant Investor Program (QIIP), applicants must make a minimum investment of CAD 1.2 million (about $880,000). They're also required to pay an application reviewal fee of CAD 16,874 (about $12,380). After a minimum of three years as a resident within five years, applicants are eligible to apply for Canadian citizenship.
How do I get Canadian citizenship?
You can obtain Canadian citizenship and become a dual citizen by applying for citizenship by naturalization after completing three years of residence within a five-year period. A Canadian permanent residence permit is obtainable through investment programs like the Québec Immigrant Investor Program (QIIP).
How much should I invest in Canada to get permanent residency?
The Québec Immigrant Investor Program (QIIP), a type of business immigration program which provides permanent residency in Canada, has a minimum investment of CAD 1.2 million (about $880,000) plus an application reviewal fee of CAD 16,874 (about $12,380) for Canadian permanent residency.
Can I get permanent residence if I buy property in Canada?
Whether or not you can acquire permanent residency status in Canada by buying real estate depends on the purpose of the property and the prerequisites of your chosen permanent residence investment program. Buying a property doesn't directly offer permanent residency in Canada; neither is there a program granting Canadian citizenship by investment in real estate.
If the property is related to an investment that falls under any of Canada's investment or business immigration programs, it may contribute to obtaining permanent resident status for successful applicants. It's also possible to obtain Canada citizenship by investment for yourself and your family members after five years of permanent residency.
Can you buy citizenship in Canada?
It isn't possible to buy citizenship in Canada and gain a Canadian passport through investment. But you can invest in the country through Canadian immigration investment programs, like the Québec Immigrant Investor Program, and gain Canadian permanent residency in return for a minimum investment. After following the residency requirements of residing in Canada for three out of five years, you'll be eligible to apply for Canadian citizenship.
How long does it take to get Canadian citizenship?
The timeframe to gain Canadian citizenship takes around seven years. You're eligible to get Citizenship in Canada if you're a permanent resident and maintained a physical presence in Canada for three years of the previous five years before applying. An application to obtain citizenship then takes around 22 months to be processed.
Which other Canadian immigration programs exist for investors?
Here is a list of other Canadian immigration programs that exist:
Startup Visa

Québec Entrepreneur Program

Provincial Nominee Program

Manitoba

: Entrepreneur Pathway

New Brunswick:

Business Immigration Stream

Northwest Territories:

Business Immigration Stream

Ontario: Entrepreneur Stream