Whether you have visited every city in Europe or have never traveled anywhere outside your home state, moving or retiring in Portugal is an excellent idea. And there is already a big community of Americans living in Portugal.
The country offers much more than cheap wine, fresh food, and good weather, making it the perfect place for a peaceful and happy life.
Why do Americans retire in Portugal?
Most Americans and foreigners retire in Portugal because of its picturesque coastlines, pleasant climate, and reasonably priced properties. Portugal also offers a wide variety of areas to live, ranging from sleepy, peaceful fishing villages to bustling riverside cities.
From the glamorous Portuguese Riviera to beautiful Porto, or cosmopolitan Lisbon, each has its own particular charm and advantages to living there.
Since the changes in Portugal's retirement tax in 2009, the country has become a much more attractive retirement place for foreigners. Portugal frequently tops lists for the best places in the world to retire.
One of the main draws for retirees in Portugal is the non-habitual tax regime. This popular scheme can give those who retire in Portugal substantial savings in terms of tax. To find out more, take a look at our guide to the NHR regime in Portugal.
The best place to retire
But the beautiful coastal Algarve is the region which attracts the most expats from the US and UK, leading to the start of several English-speaking services. These services handle the entire Portuguese retirement process, from tax and immigration to real estate, making it easier for Americans to retire in Portugal.
Algarve
In fact, the Algarve region has been ranked by Forbes and CNN as one of the best places to retire worldwide. Particularly for its affordable living costs with just US$ 700-1,500 required per month in smaller towns and around US$ 2,200 needed per month in larger cities like Lisbon.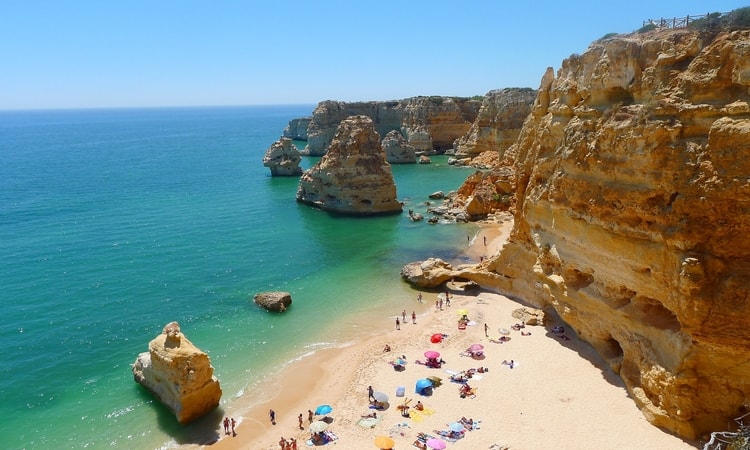 The Algarve region has also been ranked the best retirement place in the world by Live & Invest Overseas four years in a row. This is further backed up by research conducted by YouGov, including 27,500 expats from 159 countries.
The YouGov report stated that 42% of expats in Portugal are retired, compared with a global average of only 11%. Moreover, an overwhelming majority of the retirees (96%) rated Portugal as very good or good. It's no wonder that there's such a big community of retired Americans living in Portugal.
The best place to live
But the results of the InterNation's Expat Insider Survey 2017 are even more impressive. Out of all the countries in the survey, Portugal made the biggest jump, rising 23 places from its last spot to fifth place.
It was also ranked first in the survey's Quality of Life Index and fifth place for the quality of life in the HSBC survey, rendering it as a peaceful and happy place to live.
Advantages of living in Portugal
It is very difficult to decide the most important benefit for Americans living in Portugal. The country offers so many great things that it's no surprise that it is and has been one of the most attractive and popular expat destinations for decades. Some of the advantages include:
Cost of living
As compared to the rest of Europe, the cost of living in Portugal is one of the lowest, making it very affordable. According to a report by Live & Invest Overseas, the cost of living in Portugal is approximately 30% lower than any other country in the area.
Friendly, welcoming people
One of the most common problems faced by expats moving abroad is the lack of a friendly, warm welcome. People often struggle to fit into a new place and adopt its culture, but not many expats face that problem in Portugal.
In fact, according to the Expat Insider survey, the country ranked first in friendliness and foreign citizens feeling welcome. And around 88% of expats saying that it's easy to fit in and settle down in the country. Furthermore, almost 94% of respondents felt that the locals had a friendly, welcoming attitude towards expats, which is very rare in most European countries.
The locals are also interested in speaking English, making communication easier for Americans living in Portugal. The younger people learn English in school and are always keen to communicate and practice it with expats.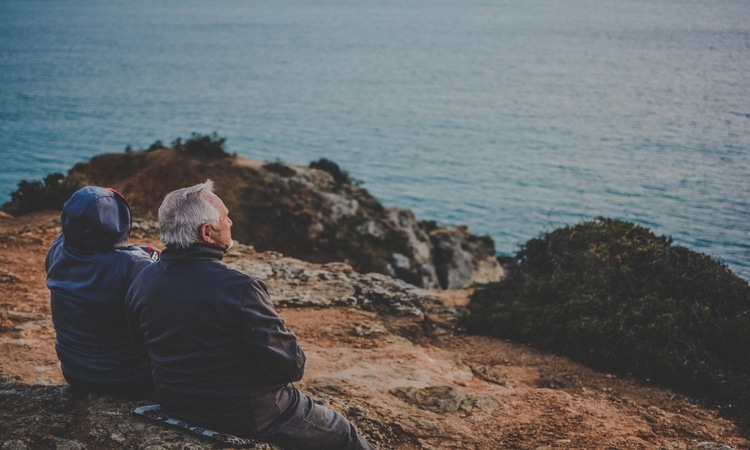 Good quality of life
The sunshine in Portugal is one of the most important reasons why living in the country is so enjoyable, but it's not the only reason which makes it the perfect place to live. Portugal also offers a wide variety of options in terms of leisure activities and new hobbies. Surfing, hiking, and other outdoor opportunities are some of the reasons why there are so many Americans living in Portugal.
For example, the Algarve is considered one of the best places in the world for golf. It is also the ideal place for water sports, with most of its picturesque beaches boasting the prestigious blue flag award. The country again had impressive rankings in the Expat Insider survey, ranking second out of a total of 65 countries in the Leisure Options sub-category.
The traffic in Portugal is also much better than in many other countries. It is considerably less congested compared to most northern European countries, except in large cities where traffic jams are bad during peak hours. However, the country has good road networks, with an extensive network of dual carriageways and highways which reduces the traffic on the main roads.
A happy and healthy population
In the InterNation's report, Portugal was ranked ninth in the health sub-category. With the friendly nature of the citizens and the warm sunshine, it's easy to understand why the well-being and health of the Portuguese are high.
However, the affordability of healthcare in Portugal also plays a key role. Like the UK, Portugal also offers free basic healthcare to all its residents.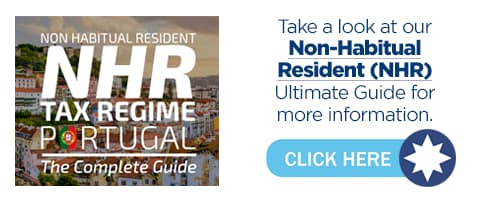 Where do American expats live in Portugal?
Out of a total population of around 10 million, there are more than 900,000 expats living in Portugal. There are a lot of options for Americans living in Portugal, but most foreign citizens live in the south of the country, in the Algarve region or in and around the two main cities – Porto and Lisbon.
Where you decide to live depends on whether you're moving to Portugal for work or retirement, with family or without, and whether you want in on the action or want to be away from it all. The following cities are some of the best places to live for American expats:
Lisbon
The weather in Lisbon is extremely pleasant, with a warm autumn and spring along with a mild summer. The city also offers a wide variety of attractions along with beautiful architecture and plenty of fantastic restaurants. Offering culture and history throughout the year, the city is also home to many expats because of the countless jobs available for its citizens.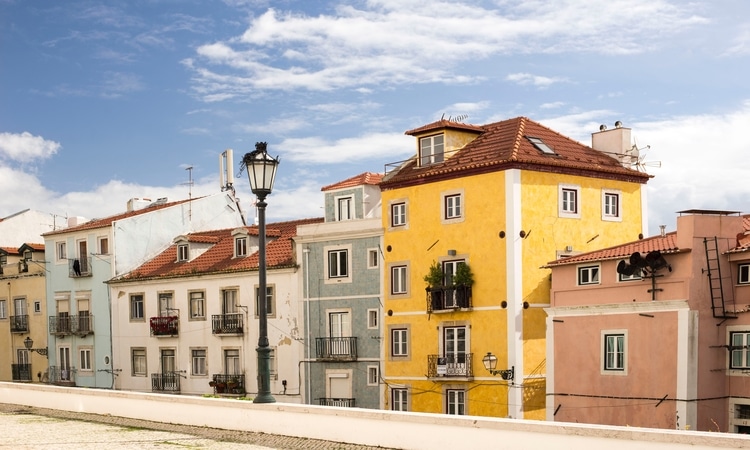 If you want to get to town for lunch or visit a museum or just want to meet your friends, you can take a train from Cascais to Lisbon. Estoril, a fashionable yet classy beach resort located in the west of Lisbon also offers excellent restaurants, golf courses, the beautiful Portuguese charm, and world-class hotels, and makes an excellent option for Americans living in Portugal.
Located further north up the coast from Lisbon are the picturesque cliffs and beautiful beaches of the Silver Coast. This area is extremely popular with retirees and expats but is much more peaceful than the Algarve.
For more information, take a look at our article on the best neighborhoods in Lisbon.
Porto
Located near the mouth of the Douro River, Porto is the second largest city of Portugal. Boasting its own airport, the beautiful city is a center of entertainment and culture. Further north, near the border of Spain, the country is more rural and rugged with some peaceful and undisturbed towns like Bragança and Chaves.
Read here about the best neighborhoods in Porto.
Golden Visa Program
Besides the NHR regime, there is another reason why there are so many Americans living in Portugal. The Golden Visa program is one of the most popular residency-by-investment programs in Europe, mainly due to its low "stay requirement" (you only have to be in Portugal for 7 days per year).
To find out more about the Golden Visa program, take a look at our comprehensive guide.
If you need advice on property investment or residency in Portugal, our specialists are here to help.
Get in touch today to schedule a consult with one of our team.
Why do Americans retire in Portugal?
The fantastic climate, great quality of life and low cost of living are just some of the reasons many Americans choose to retire in Portugal. Favorable tax treatment is also a big plus, and Portugal frequently tops ranking of best places in the world to retire.
Where do American expats live in Portugal?
The biggest American expat communities are in Lisbon, the Algarve, and Porto.
Is Portugal a good place to live for Americans?
Portugal is considered to be an excellent place by many Americans to live, mainly due to its picturesque cities, beautiful landscapes and great climate.
How do Americans retire in Portugal?
In order to retire in Portugal, Americans must obtain residency or citizenship. There are a number of ways of doing this, including through marriage, descent, naturalization, or investment.