Spanish citizenship is a legal status that provides you with the right to live in Spain indefinitely along with other privileges such as voting rights, free movement, and the ability to work within the EU. By having Spanish citizenship, you also become eligible to obtain a Spanish passport that provides a wide array of benefits. This article will discuss how to become a citizen of Spain legally. We will go over the possible options along with the procedures and requirements that you should be aware of.
All about Spanish Citizenship
When thinking about making a life in Spain, there can be no better alternative than to apply for Spanish citizenship. Being a foreigner, many people tend to choose permanent residency options but often feel hassled because of the continuous renewals and other immigration limitations. But if you are a Spanish citizen, you can live indefinitely in the country and freely move around and work legally in any other country in the EU. There are many different ways to obtain citizenship in Spain including by descent, marriage, or by residency. Also, there is the citizenship by option route where individuals become eligible for citizenship through their parents.
The primary and most common pathway to obtaining Spanish nationality is for people born in Spain. But there are other legal procedures for foreign citizens to possess this right. When you meet the necessary requirements of becoming a Spanish citizen, you can be granted Spain nationality easily. In this article, we will walk you through every step of how to become a Spanish citizen and how you can get a Spanish passport.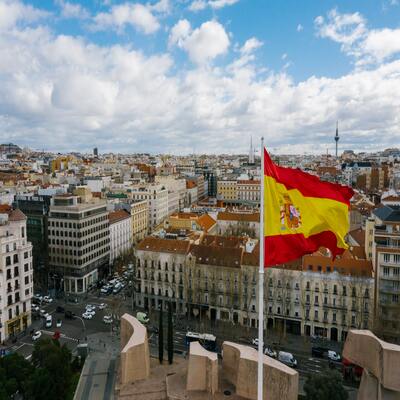 Various methods of acquiring Spanish citizenship
Check the various options listed below to know about how to gain Spanish nationality. You can apply for any of the citizenship options depending on your situation.
Spanish citizenship by birth
If you are born to Spanish parents in Spain or any Spanish overseas territories, you are eligible to get Spain citizenship directly. Even if you have foreign parents, you can acquire Spanish nationality directly at birth if your parents country of nationality do not allow nationality to a child who is born abroad.
Spanish citizenship by descent
In case your grandparents or great-grandparents were Spanish citizens, you will be eligible to gain Spain citizenship by descent. Under the new law for Spanish nationality, there are particular conditions for being eligible for this status.
Spanish citizenship by marriage
If you are married to a Spanish national, this option might be the most suited to you. You have to live in Spain for at least a year, and your marriage has to be registered in Spain for you to obtain citizenship by marriage.
Spanish citizenship by permanent residence
Spanish citizenship through permanent residence is a convenient process for people living for a longer time in Spain. Despite being a time-taking process, this is one of the most reliable options for people who have permanent residences in Spain. If you live in the country legally with a residence permit for more than ten years, you are likely to be eligible for Spanish citizenship by permanent residence. Another requirement, in this case, is the mandatory Spanish citizenship test.
Know about the Spanish Golden Visa
The Spanish Golden Visa is an excellent citizenship opportunity for people who want to make significant investments in Spain. If you are not part of any EU country (European Union), EEA (European Economic Area), or from Switzerland, as a foreign investor, you are eligible to take part in the Spanish investor visa or Spanish residence by permit program. This program was launched in 2013 to encourage foreign citizens to contribute to the country's economy by investing a minimum of  €500.000. In exchange, they and their families can enjoy the Spanish Golden Visa. There are multiple sectors for this kind of investment, including real estate, deposits, bonds, and businesses. Your legal permanent residence through a golden visa in Spain will eventually help you in becoming a Spanish citizen. You can find our detailed guide on the Spanish Golden Visa for non-EU citizens to make informed decisions on if this program is right for you.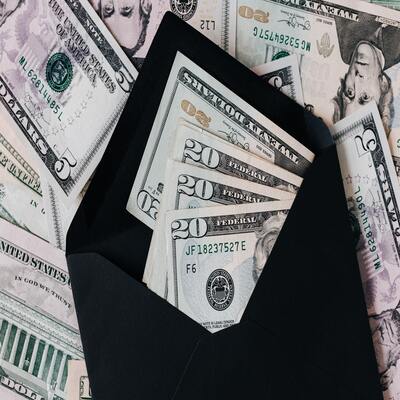 Spanish citizenship by naturalization
Depending on the circumstance, Spain grants the specific opportunity to apply for Spanish citizenship by naturalization. For people living in the country for one to ten years, there are different methods of obtaining Spanish citizenship in this way. Read on to know who is eligible for which steps of naturalization in Spain.
After one year of residence

People who are born in Spain or any Spanish territory overseas.
People who have a/both parents who are Spanish nationals.
People who have one grandparent of Spanish origin.
People who are married to any Spanish national.
Widow(er) of any Spanish resident.
After two years of residency
Citizens from certain countries are subject to receiving Spanish nationality after just two years of residency in the country. The enlisted countries include Ibero-American countries, Portugal, the Philippines, Andorra, and Equatorial Guinea.
Many people opt for the Portugal Golden Visa before going for Spanish citizenship as a quicker method. Before taking any decision, kindly check out the differences between Spain & Portugal Golden Visas.
After five years of residency
Spain has a great approach toward refugees. As per the Spanish Nationality Law and Spanish constitution, any refugee can be directly eligible for Spain citizenship after five years.
After ten years of residency
This is the standard residency requirement for foreigners under all circumstances.
Please note that the time spent on a tourist visa or student visa will not be considered substantial time spent in Spain with residency.
Spanish nationality by the possession of status
This option is possible for people who have stayed in the country for ten years legally, as identified in the civil registry. This situation helps people to gain Spanish nationality through naturalization.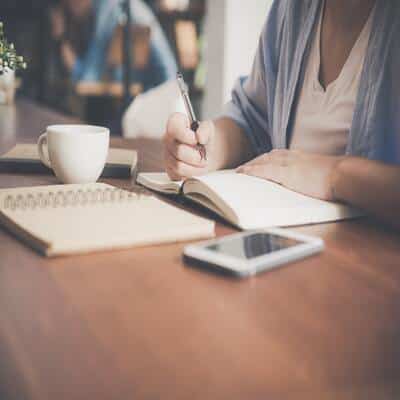 Spanish citizenship by option
Spanish citizenship by option is another way of obtaining Spanish citizenship where individuals become eligible for citizenship through their parents. The valid conditions are when
either of the parents is Spanish
The applicant takes birth in Spain and has foreign parents, one of whom was also born in Spain,
The applicant was adopted by Spanish parents before they turned 18
Applicants who are above 18, can apply for this option within the first two years of their adoption
Requirements for the application for Spanish Citizenship
Apart from meeting the circumstantial requirements, there are some other things to fulfill before making the application for Spanish citizenship.
You have to provide a clean character certificate that can prove that you do not have a serious criminal record.
You must not leave Spain for long time periods and should be able to show your registration of residency (empadronamiento) for the same.
The applicant must show their commitment to Spanish society. Therefore it is mandatory to qualify for a DELE A2 level Spanish language test. This criterion can be skipped if you have studied Spanish in high school and have native proficiency in the Spanish language.
You have to qualify for the Spanish citizenship test, known as the CCS or, Constitutional and Sociocultural Aspects of Spain (Conocimientos Constitucionales y Socioculturales de España).
Benefits of Spanish citizenship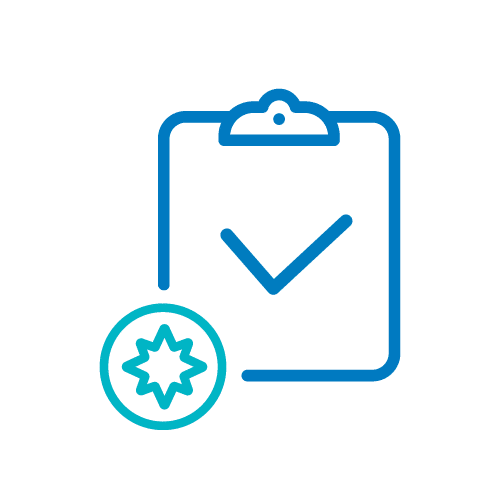 Right to vote
As a legal citizen of Spain, you are allowed to vote in all European elections in Spain.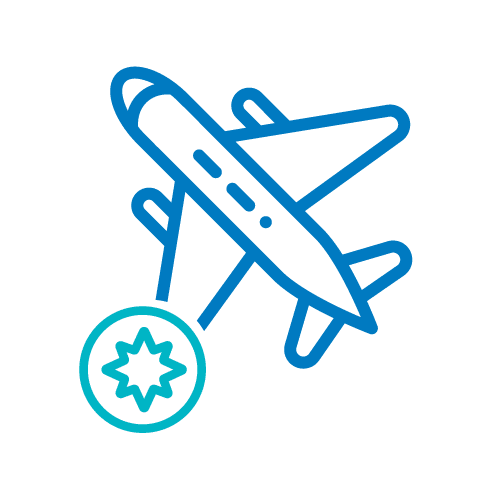 Fewer immigration legalities
With legal citizenship right in Spain, you are allowed to move or stay anywhere within the country without being subject to constant immigration checking.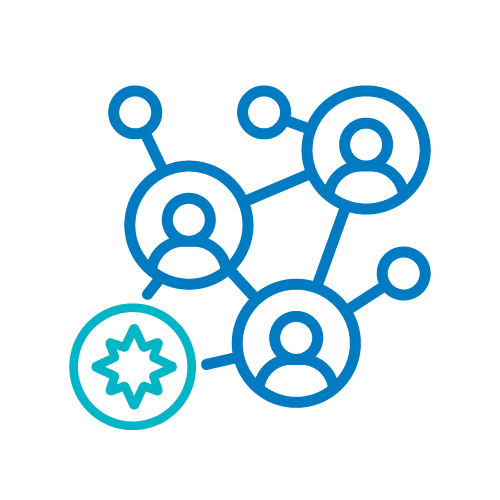 Free movement
As a Spanish national, you can enjoy uninterrupted movement in any country belonging to the EU, EEA, or Switzerland.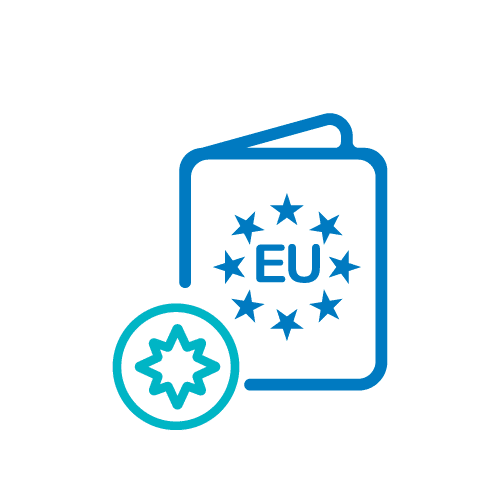 Spanish passport
You can apply for a Spanish passport after getting your Spain nationality and travel to more than 189 countries visa-free or with on-arrival-visas.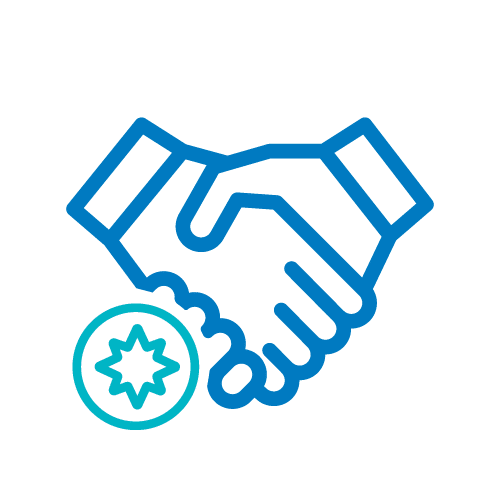 Job opportunity
As a citizen of the nation, you will get a preference over others when applying for jobs in Spain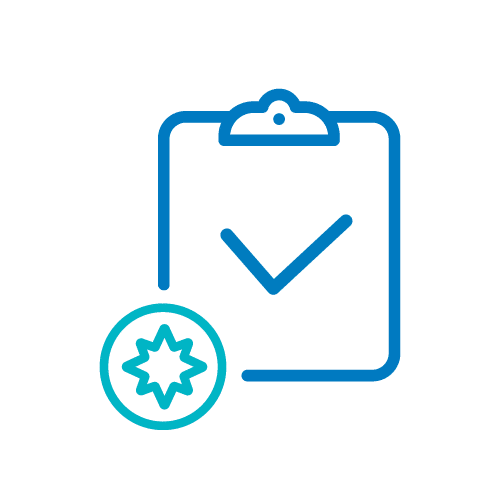 Social security
As a Spanish citizen, you will be eligible for the host of social and healthcare benefits that the government offers to Spanish nationals
Fast-track citizenship application for former Spanish colony citizens
There is a unique benefit of citizenship for people belonging to any former Spanish colony in Ibero-American countries, The Philippines, Andorra, or Equatorial Guinea. Instead of the standard ten years of legal residency requirement in Spain, people with the above-mentioned situation will need to spend just two years in the country. After that, they can directly choose the fast-track Spanish citizenship application.
There are some strict requirements to be eligible for this method. You have to stay the minimum required days in Spain during the two years. You can either travel to Spain every two to three months or a total of eight times in 730 days.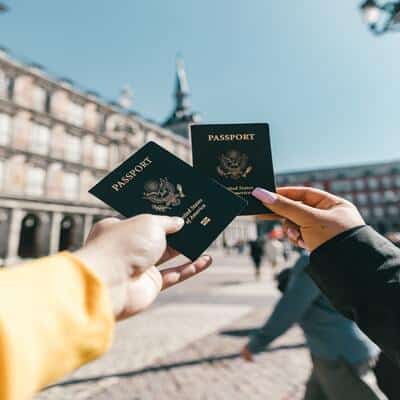 All about Spanish Passport
Once you become a Spanish national, you are granted the right to apply for a Spanish passport. This passport is issued by the Spanish Ministry of Foreign Affairs and Cooperation to people living permanently in Spain as Spanish nationals. The Spanish passport is biometric in nature and contains all your personal information. There are four types of Spanish passports.
| | |
| --- | --- |
| Type of Spanish Passport | Purpose |
| The Standard Spanish passport | This is a passport for normal travels and is called Pasaporte ordinario. |
| The Collective Spanish passport | This is a conditional passport with a restricted validity of three months or so. Pasaporte colectivo is issued on the basis of a mutual agreement with the destination country for specific travel purposes. |
| The Diplomat passport | The Pasaporte diplomático is for government officials and diplomats in Spain and comes with higher privileges. |
| Official and Services passport | For Spanish government officials who are going for official service trips to foreign countries, the Pasaporte oficiales y de servicio is issued. |
Here at Global Citizen Solutions, we provide all kinds of legal expertise if you want to know how to gain a Spanish passport. Feel free to contact us beforehand if you are planning to apply for one.
Benefits of having Spanish Passports
As Spanish nationals, you can travel to any country within the EU, EEA, or Switzerland when you have a valid Spanish passport. Not only that, but having a Spanish passport identification also provides you with certain benefits.
Enjoy competitively high mobility for traveling.
Spain is honored with the fourth-ranking in the global passport index. Therefore Spanish passport holders can enjoy visa-free travel and visa on arrival facilities in more than 189 countries worldwide. We, at Global Citizen Solutions, recently developed our own pioneering passport ranking that takes into account investment opportunities and quality of life, alongside visa-free access. You can see more about Spain passport ranking here
Earn the right to live, study, and work in the EU
If you plan on exploring short-term or long-term career options in any country belonging to the EU, EEA, or in any region in Switzerland, having a Spanish passport can be super helpful. This passport gives you the freedom to study, work and reside in the mentioned areas without regular immigration and visa mandates.
Guaranteed access to healthcare benefits throughout Europe
As a legal holder of Spanish passports, you can access public healthcare facilities anywhere in Europe. Please note that you must have a European Health Insurance Card or EHIC.
What are the eligibility criteria for Spanish passports?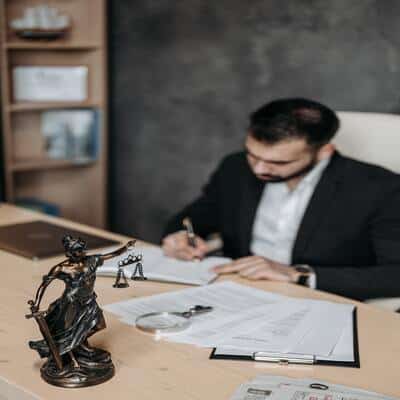 The essential criteria for getting a Spanish passport is having Spanish citizenship. We have already discussed in detail how to become Spanish citizens above. Usually, with more than ten years of legal stay in Spain, you can directly become a citizen of Spain and apply for the passport. But under specific circumstances, your Spanish citizenship process can be shorter.
If you meet the abovementioned criteria for becoming a citizen of Spain, you will meet the Spanish passport requirements. However, please note that there are other requirements for Spanish passport application, such as the basic language test, Spanish citizenship test, etc. You should also be able to show a clean criminal record.
Steps to apply for a Spanish passport
The process of applying for the Spanish passport
The first thing to consider in the Spanish passport application process is providing a valid Spanish ID. You will need to visit the official passport office in your location with all the necessary documents such as your valid ID proof, recent colored photographs (in a plain white background without any accessories), and the payment in cash or card.
For passport renewal, you should bring your expired passport with you. And, in case you have lost your passport and want to make a new one, please get the police complaint report.
Basic requirements for a Spanish passport
The following are the primary criteria that one should fulfill before applying for a Spanish passport.
The applicant must be an adult over 18 years of age.
They should have a clean character record with no criminal offense whatsoever.
The applicant should be registered under a valid health insurance scheme and have a valid health certificate.
The applicant must never have been refused entry to or declined visa approvals in any areas in the Schengen zone.
The applicant should be able to prove that they are financially stable to reside in Spain.
Where to apply for a passport in Spain
You must visit the Ministry of Foreign Affairs office in Spain or any Spanish police station to start your Spanish passport application.
For Spanish nationals living abroad, the application for passport renewal has to be made at the regional Spanish embassy or consulate.
Please note that if you lose your passport in the country or abroad, you need to inform the authorities as soon as possible. Otherwise, you can face severe legal complications, especially while traveling outside Spain.
Costs of applying for a Spanish Passport
Applying for a passport in Spain entails certain legal costs. You have to pay a standard fee of €30 in cash for a new passport, renewal, or replacement. It is advised that you bring the application fee in cash. But you also have the option to pay through a telematics service.
Under certain circumstances, there are exemptions to paying this fee. However, you must meet the criteria as advised by the office.
Frequently Asked Questions on how to become Spanish citizen
Is it easy to get citizenship in Spain?
Like any other citizenship procedure, the application for Spanish citizenship is complicated and usually takes time. But with proper legal assistance and by meeting the necessary criteria, you can get Spanish nationality easily enough.
How much time does it take to become a Spanish national?
There are many time requirements for a Spanish citizenship application. Check out the eligibility section above.
Does Spain grant dual citizenship?
Yes. Spain grants dual citizenship to people who can commit to retaining their Spanish nationality within three years of the new citizenship. This requirement is not mandatory for obtaining Spanish citizenship for Latin America or any other country with which Spain has or will have a bilateral agreement.
Explain the benefits of Spanish citizenship.
There are many benefits of having citizenship in Spain, such as getting Spanish passports, freely moving within the EU, plus increased personal and financial freedoms.
Can you hold an American and Spanish passport at the same time?
There are no legal restrictions on having an American and a Spanish passport simultaneously as long as you qualify for dual citizenship.
How can I become a Spanish citizen as an American?
You can check the requirements of citizenship for Latin America through naturalization. For other regions in America, you have to go through the standard residency requirements before getting Spanish citizenship.