Efficient, safe, and unregulated by most central banking authorities, cryptocurrencies are widely used worldwide and are slowly sizing as a legitimate alternative to FIAT money. It is plain and simple; Cryptocurrency is here to stay as more and more governments include digital currency into their economies, not only to attract foreign investment but to ensure they don't lag behind the rapidly changing global landscape.
As cryptocurrency is democratizing, so are the assets you can acquire with it. Bitcoin traders and individuals with digital assets in many countries are already accustomed to paying taxes on their crypto assets; hence, use cases are slowly increasing. This article will examine whether it's possible to buy citizenship with cryptocurrency and what this means for any cryptocurrency investor seeking second citizenship.
Buy Citizenship with Cryptocurrency
The last decade has seen a surge in the number of countries launching citizenship by investment programs, allowing qualifying investors and their family members to obtain citizenship in return for an investment in a country's economy. These investment immigration schemes have significantly boosted national economies by providing numerous investment options to foreign nationals, contributing to developing private and public sectors.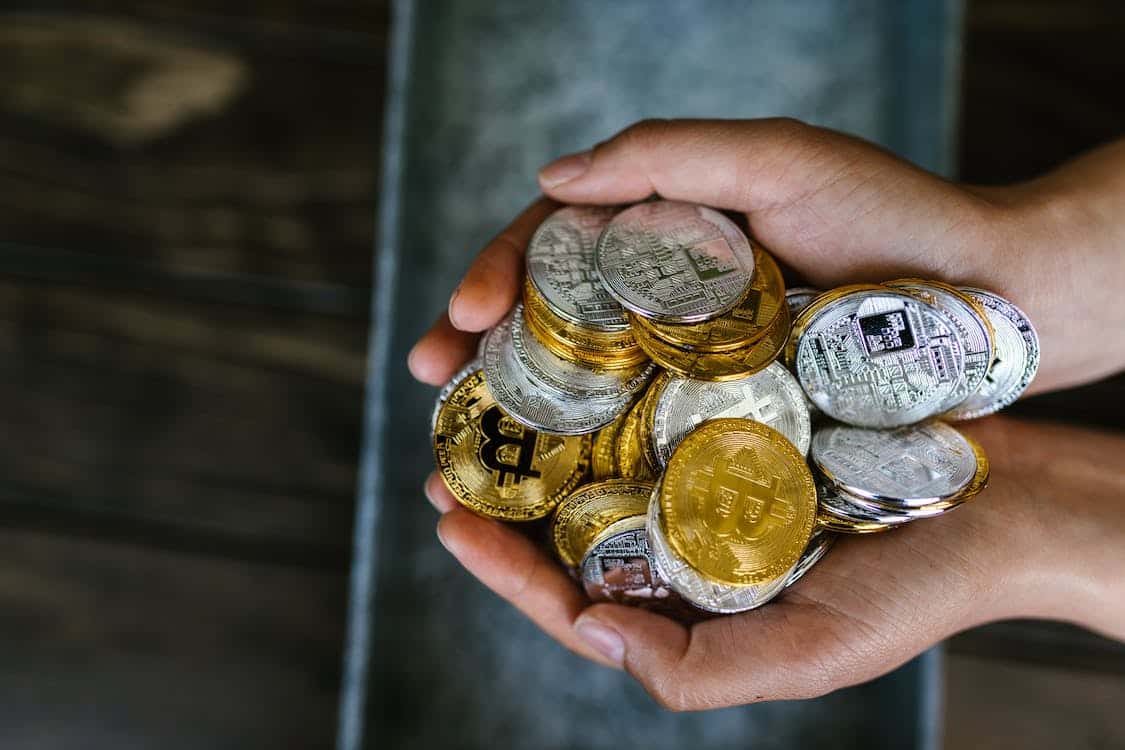 Traditional currencies remain the mainstream way to purchase real estate, invest in local businesses, and make government contributions to be eligible for most citizenship by investment programs; however, some countries have recently adjusted legislation, which has authorized crypto payment as a legitimate payment method for many items and services.
Given the escalating popularity of cryptocurrency and the expanding range of its use cases, particularly as a new payment model, it is evident that the top crypto-friendly jurisdictions are spearheading a revolution in the utilization of digital currencies.
These countries are not only embracing cryptocurrencies but establishing robust frameworks and regulations to facilitate their widespread adoption. By doing so, they set an inspiring example for other nations to follow suit.
These forward-thinking countries recognize the transformative potential of cryptocurrencies and the underlying blockchain technology. They understand that digital assets can revolutionize traditional financial systems, enhance transparency, and facilitate efficient cross-border transactions. By embracing cryptocurrency as a legitimate form of payment, these countries are paving the way for a future where such transactions play a central role in global commerce.
So, are there countries that accept cryptocurrencies for a second passport?
While the options for countries that accept cryptocurrency investments are expanding rapidly, the answer to "Can you purchase citizenship with cryptocurrency?" requires a more nuanced response. Most countries that offer citizenship by investment programs still prefer traditional forms of investment or financial assets. It is essential to note that regulations and policies regarding cryptocurrencies and citizenship programs can vary greatly from one country to another and are subject to change over time.
It is currently an option to make a direct investment with crypto to pay for a second passport in two countries. Obtaining citizenship by investment as a crypto investor can be achieved by taking specific steps with your crypto assets.
Vanuatu crypto passport
The Pacific island nation of Vanuatu has a well-established investment immigration program for buying citizenship, which includes numerous tax incentives such as no Wealth Tax, and other financial benefits.
The Vanuatu government has recently approved the payment of citizenship by investment applications with cryptocurrency, making Vanuatu  one of the only countries that has vocalized crypto as part of the investment process.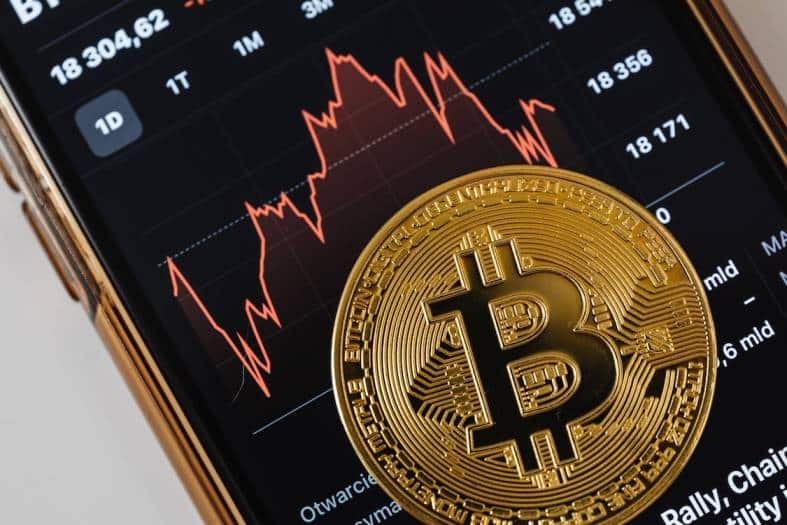 The applying investor's cryptocurrency assets can be used to make the required non-refundable contribution for the government to grant crypto traders a Vanuatu passport. The so-called "Vanuatu crypto passport" – valid for ten years – allows investors and their family members to reside there permanently and enjoy the benefits of Vanuatu citizenship.
Antigua and Barbuda's crypto passport
Antigua and Barbuda is the only Caribbean country that accepts cryptocurrency payments for their Antigua and Barbuda citizenship by investment program. This beautiful Caribbean twin-island country is the ideal place to choose for second citizenship, as it recognizes dual nationality, and its passport allows visa-free travel to over 140 countries. 
Antigua and Barbuda's residents and citizens also enjoy tax exemptions and benefits, since there are no Capital Gains Tax, Inheritance Tax, Income Tax, or tax on worldwide income or assets.
There have been discussions within the Antigua and Barbudan government about accepting Bitcoin as a payment method for its citizenship program. While crypto is currently accepted as a payment method, the rule is subject to change. Additionally, certain institutions and vendors may consider accepting cryptocurrencies as a form of payment for the required investment in real estate and local businesses. 
Best citizenship for cryptocurrency
If you are a crypto holder, you may have noticed that some nations are more proactive than others regarding crypto legislation. Investors in crypto are highly inclined to consider relocating to a country that refrains from imposing taxes on cryptocurrencies, as it presents a compelling advantage for maximizing their investment returns and financial prospects. The absence of cryptocurrency taxes in such a country not only fosters a favorable investment environment but encourages innovation and growth within the crypto industry.
By selecting a jurisdiction that does not levy taxes on cryptocurrencies, investors can retain a larger portion of their profits and allocate those funds towards expanding their crypto-related ventures and other investment opportunities they may wish to pursue with crypto gains.
Below is a list of countries that, although they do not accept crypto to obtain citizenship, can provide the ideal environment to fulfill your crypto and investment goals.
Switzerland
When it comes to crypto, Switzerland has cemented its position as one of Europe's go-to destinations. The country does not require individuals who buy, sell, or hold cryptocurrencies for personal use to pay tax on their crypto-derived gains. However, income generated from mining (or self-employment income) is taxable through income tax. Switzerland is home to the Crypto Valley, a global hub for blockchain technology and cryptocurrency-related businesses.
The term "Crypto Valley" was coined due to its similarity to Silicon Valley, the renowned technology hub in California. Crypto Valley offers an ecosystem that fosters the development and growth of blockchain startups, digital asset ventures, and innovative projects. It has attracted many international companies, including blockchain platforms, cryptocurrency exchanges, wallet providers, and blockchain-related service providers.
Singapore
Responsible for many pro-crypto initiatives and with a policy of zero capital gains taxes on crypto incomes, Singapore is one of the most crypto-friendly nations in the world. The government has even encouraged several cryptocurrency businesses to establish operations on its shores.
The Monetary Authority of Singapore (MAS) demonstrates forward-thinking strategies for the crypto industry while implementing robust measures to safeguard against money laundering and illicit activities.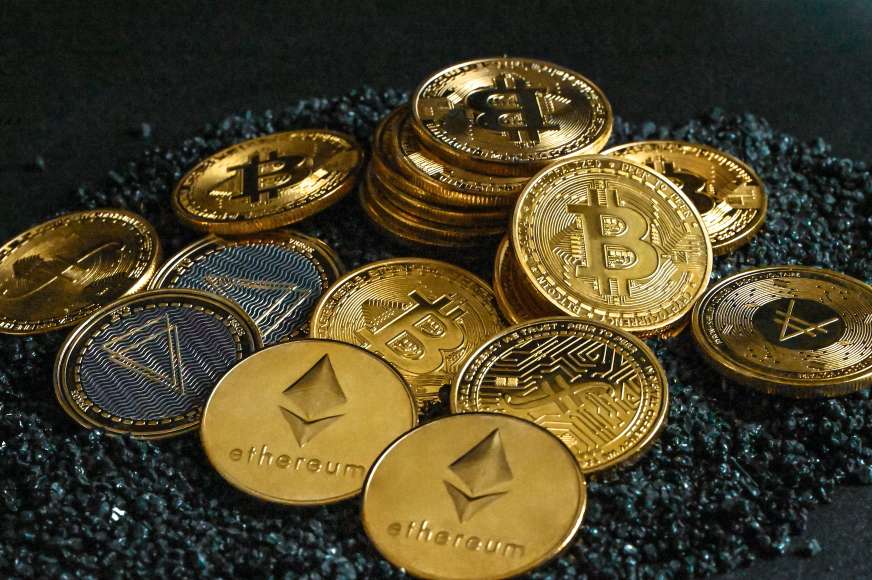 Malta
As a Fintech hub, Malta has acquired the reputation of a crypto-friendly country. In 2018 it devolved a legal framework for blockchain technology, paving the way for the establishment of numerous cryptocurrency companies. While Malta does not tax long-held digital funds for capital gains or VAT, crypto trades executed within the day are treated similarly to day trading in stocks and forex. 
Crypto investors looking to relocate to Malta have the possibility of applying for the Malta citizenship by investment program, officially called the Malta Citizenship by Naturalization for Exceptional Services by Direct Investment program (CES). The scheme grants qualifying investors and their family members the opportunity to obtain Malta citizenship and a Maltese passport in as little as 12 months.
Portugal
A true haven for investors and freelancers, Portugal is a very crypto-friendly country. If businesses pay taxes on any profits accrued from cryptocurrency gains, cryptocurrency is exempt from VAT tax and personal income taxes. However, the taxation of certain transactions in cryptocurrency is due to be introduced as proposed in the country's budget for 2023. In any case, Portugal remains tax-friendly toward crypto, as crypto gains remain exempt from taxation if the assets are held for a minimum period of one year.
The Portugal Golden Visa and Portugal D7 Visa have been real life-changers for investors aiming to relocate to Portugal to operate crypto businesses. In exchange for economic investments or proof of foreign earnings, investors are granted Portuguese residency, with the option to be eligible for a Portuguese passport in five years. Investors can also apply to the Portugal Non-Habitual Resident Regime (NHR) program, which provides additional tax advantages for those active in the crypto market.
Companies like Global Citizen Solutions permit payment in cryptocurrencies like Bitcoin, Ethereum, and Ripple. Crypto payments for Portugal Golden Visa services are processed through the portal, Coingate. 
The Future of Buying Citizenship With Bitcoin
While there are currently no explicit rules or regulations in place, there is a possibility that more countries may begin accepting cryptocurrencies as a form of payment for citizenship by investment applications. If regulators recognize cryptocurrencies as legitimate payment methods, it would expand the choices available to investors in crypto and streamline their due diligence checks. 
Not only would this development enhance convenience, but it would also demonstrate the evolving acceptance and integration of cryptocurrencies into official financial systems.
Caribbean countries are actively seeking to enhance their reputation in the crypto field. They are in the process of developing new regulations to facilitate the utilization of cryptocurrencies in money transfers. Similarly, European regulators are also making efforts to integrate cryptocurrencies into established banking systems. These initiatives demonstrate a concerted effort to embrace the potential of cryptocurrencies and leverage their benefits within the financial landscape.
The aim is to establish a framework that promotes transparency, security, and efficiency in crypto transactions, ultimately fostering greater acceptance and integration of digital currencies into mainstream financial systems.
Encouragingly, numerous countries have established favorable relationships with cryptocurrencies. Take Portugal, for instance, which is renowned for its crypto-friendly environment, where cryptocurrency transactions are exempt from Value Added Tax (VAT). Furthermore, several other countries embrace cryptocurrencies, providing advantageous conditions for crypto traders to flourish.
It is plausible that these countries may soon announce the inclusion of Bitcoin or other cryptocurrencies as acceptable forms of payment in their citizenship program.
Frequently Asked Questions about Buying Citizenship with Cryptocurrency
Where can I buy citizenship with cryptocurrency?
Vanuatu and Antigua and Barbuda are the only countries where you can buy citizenship with cryptocurrency. However, it's crucial to note that the existing regulations concerning the acceptance of cryptocurrency as payment for citizenship through investment programs are subject to potential revisions.
What is the best citizenship for crypto investors?
What is the most used cryptocurrency?
The most used cryptocurrency is Bitcoin, the pioneering cryptocurrency created by an anonymous individual or group known as Satoshi Nakamoto.
Is Portugal a crypto-friendly country?
Yes, Portugal is a crypto-friendly country. If businesses pay corporate taxes on any profits accrued from cryptocurrency gains, cryptocurrency is exempt from VAT tax and personal income taxes. Taxation of assets in cryptocurrency will be introduced according to the country's budget for 2023. However, avoiding taxes on crypto for assets held for over one year will remain an option. Investors can also claim exemptions on taxes paid.
Portugal's crypto-friendliness is also solidified by its nurturing environment for blockchain technology and innovation, attracting many crypto enthusiasts and innovators worldwide.
What are the most crypto-friendly countries?
Some of the most crypto-friendly countries are Vanuatu, Antigua and Barbuda, Malta, El Salvador, Portugal, Switzerland, Canada, Singapore, and Estonia (to name a few).
Do you need to be a citizen to buy cryptocurrency?
You do not need to be a citizen or have any similar legal status in a particular country to buy cryptocurrency. Citizenship is not a requirement for purchasing cryptocurrencies. Regardless of citizenship status or if you just have a residence permit, all individuals can generally buy and hold cryptocurrencies. The process usually involves creating an account on a cryptocurrency exchange or platform and going through the necessary verification procedures.
These procedures may include providing extensive documentation and fulfilling any Know Your Customer (KYC) requirements. However, it is important to note that specific regulations and restrictions regarding cryptocurrency transactions may vary between countries.
In what country can I buy citizenship with cryptocurrency?
Vanuatu is known for its crypto-friendly environment, and it's possible to directly buy citizenship using cryptocurrencies for its citizenship by investment program. To meet the requirements for citizenship, investors may need to convert their crypto holdings into dollars to make the qualifying investment.
Following careful consideration, Antigua and Barbuda has decided to accept Bitcoin as a means of payment for their citizenship by investment program, allowing potential investors to utilize cryptocurrency for their citizenship program. This development showcases Antigua and Barbuda's progressive approach to embracing digital money as a viable means of conducting financial transactions for acquiring citizenship.
Can immigrants buy crypto?
Immigrants can generally buy and invest in cryptocurrencies. Buying cryptocurrencies is usually accessible to individuals regardless of their migrant status, provided they meet the requirements set by the cryptocurrency exchange or platform they choose. Immigrants may need to provide the required documents for identification, have a national bank account, and fulfill any necessary Know Your Customer (KYC) procedures to comply with regulatory guidelines.
It's important to note that specific regulations and restrictions may vary depending on the country of residence and the exchange or platform being used. It is recommended that immigrants take the time to understand and adhere to the pertinent legislation and regulations governing cryptocurrency in their country of residence.