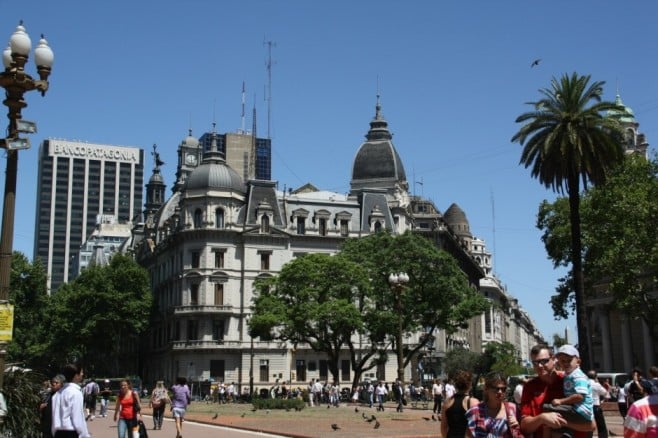 Argentina is a fascinating and diverse country South America with many things to offer. Its natural beauty, vast nature, coastline extending to the most southern point of the continent, impressive cultural heritage, passion for sports, good food, and wine are only some of the things that attract people from all walks of life. 
Buenos Aires is also an attractive hub for expats and Argentinian passport holders and global passport holders, who find many opportunities in Argentina's capital city. It's, therefore, no surprise that the Argentinian passport is one of the most desirable passports and is an opportunity for global citizens to increase and improve their passport power. 
The Argentina Passport
An Argentinian passport allows its holder to travel to 164 countries without the need for a physical visa prior to travel, including many popular tourist destinations such as the United States, Canada, Europe, and Japan. In addition to this, the passport provides consular assistance and protection to its holder in case of emergency or legal issues while abroad.
In this comprehensive guide, we will give you important information on everything you should know if you are considering second citizenship in Argentina, including securing an Argentinian passport. You'll learn about Argentina, the benefits of its passport, costs, timelines, the renewal process, and the costs associated with getting Argentinian citizenship and a passport. 
You'll also learn about visa free countries for Argentinian passport holders and the Argentina passport ranking relative to other countries. You'll also learn about visa on arrival countries and any other benefits Argentina passport holders have with this global passport.
About Argentina 
Argentina is a diverse and vibrant country located in South America, spanning an area of 2.78 million square kilometers. With a population of over 45 million, it is the eighth-largest country in the world and the second-largest in South America after Brazil. Its capital Buenos Aires is a large, cosmopolitan city with lots of great things to experience.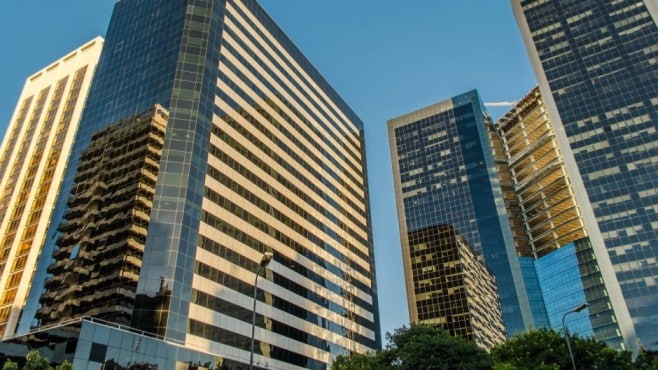 The country is bordered by Chile to the west, Bolivia and Paraguay to the north, Brazil to the northeast, Uruguay and the South Atlantic Ocean to the east, and the Drake Passage to the south. Buenos Aires, the capital city, is a bustling metropolis that is home to many museums, art galleries, and theaters, making it a hub of cultural activity. 
Argentina is famous for its rich cultural heritage, dominated by the history of immigration waves that occurred over the past centuries.
It's also full of natural wonders, delicious cuisine, tango music, and dance. It has a varied landscape, ranging from the Andes Mountains in the west to the Pampas grasslands in the east. The country is also home to numerous national parks, including the renowned Iguazu Falls and the stunning glaciers of Patagonia.
Argentina ranks in 41st place for quality of life, with high scores on sustainability, the happiness of its citizens, and a low cost of living. Argentina's official language is Spanish, with around 486 million native speakers.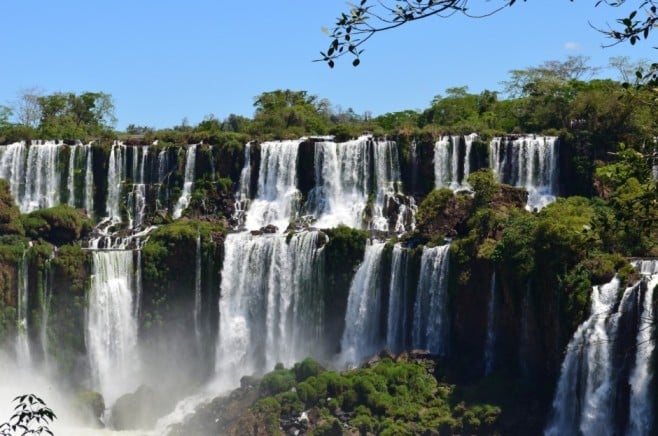 Argentina's Economy
Argentina's economy is one of the largest and most diverse in South America. It has a strong focus on agriculture, mining, and manufacturing, with a wide range of industries that include automotive, technology, and tourism. 
The country has abundant natural resources, such as soybeans, corn, wheat, and beef, which are major exports. 
Despite facing economic challenges, such as high inflation and debt, Argentina has a well-educated workforce and a robust entrepreneurial spirit. The government is implementing policies to attract foreign investment and stimulate growth, and there are many lucrative opportunities for both local and international businesses.
Argentina's official currency is the Argentine Peso (ARS). Around 226 ARS are $1. The country has an open economy, generating a GDP of approximately $903 billion, making it the third largest economy in South America. As with every official currency, in the current economic climate, the Argentine Peso has seen some instability in the global market.
The Global Passport Index: An Overview
When considering moving to another country, investing in their economy, and thinking about expanding your passport portfolio, it helps to have a comprehensive overview that goes beyond visa free access to other countries. Here at Global Citizen Solutions, we understand the importance of looking at the whole picture, and with some extensive research by experts, we have created the Global Passport Index.
Argentina passport ranking relative to other global passports is calculated by relying on the Argentina government's approach not just to travel, but also to international taxation laws, global perception, dual citizenship, and personal freedom. Other global passport rankings look at different categories.
The Argentina passport ranking therefore reflects the number of visa-free countries accessible to Argentinian passport holders.
This current information tool doesn't just consider the power of each country's passport but also takes other factors into consideration, such as quality of life, business opportunities, and investment potential. It can also be a useful tool for digital nomads, as the emphasis in this index is less on cities and focuses on the overall quality of life, including the cost of living.
Argentinian passport holders have a document that is currently ranked in 50th place according to the Guide Passport Ranking Index from Global Citizen Solutions. This may not be attractive for some, but for those wanting to expand their global passports portfolio into South America, a valid Argentina passport may be the exact right thing.
Visa Free Countries
As mentioned above, the Argentina passport ranking is the 50th position in the Global Passport Index 2023 and comes 45th in the Enhanced Mobility Index. With an Argentinian passport, its holder will be able to travel to 164 countries with the following access requirements:
| Type of access | Number of countries |
| --- | --- |
| Free access | 4 |
| Free access (limited number of days) | 100 |
| Access with electronic visa | 23 |
| Access with electronic travel authorization | 1 |
| Access with visa on arrival | 36 |
The fact that Argentinian passport holders can travel visa free to other South American countries. Argentinian passport holders have visa free access and visas on arrival to countries such as United Kingdom, United Arab Emirates, Russia and the entire European Union. This  makes it one of the most desirable passports in the world. 
Some visa on arrival countries include countries in Africa and Asia, which may be attractive for aspiring Argentina passport holders. The amount of visa free countries is certainly one of the biggest plus points for getting an Argentina passport. 
The Argentina passport can be an attractive addition for global citizens with global passports. Argentina passport holders may find that the Argentina passport ranking will improve in the future, as will the number of visa free countries and continents Argentina passport holders can travel visa free to.
Requirements
There are a variety of ways that you can obtain an Argentinian passport. In the following section, we will guide you through each of them and what you should consider before applying for your new passport. Before we delve into the different options, we'll provide you with the general documents that you will need to present.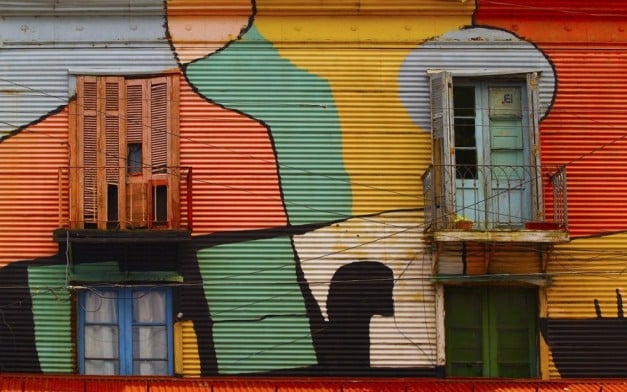 One of the most important points is that the Argentine passport can be obtained by foreign citizens with Argentinian citizenship. But before that, you must have lived in Argentina for at least 2 years with continuous residency before you can then apply for citizenship.
Argentina also accepts dual nationality, so you can keep your original passport if your home country also allows dual nationality.
To get an Argentinian passport as an expat, you will need to provide the following:
Passport application form

Proof of legal residency

Proof of undertaking legally recognized work

Proof of your Spanish-language ability

A notary-certified birth certificate

A clear criminal record certificate from your home country

A clear criminal record certificate from Argentina

Your CUIT number (

Clave Única de Identificación Tributaria

), the Argentinian tax number

Two recent passport photos

Marriage certificate (if applicable)
The above documents must be translated into Spanish by a certified translator if applicable. Once the application is approved you will be able to get your residence certificate and ID card.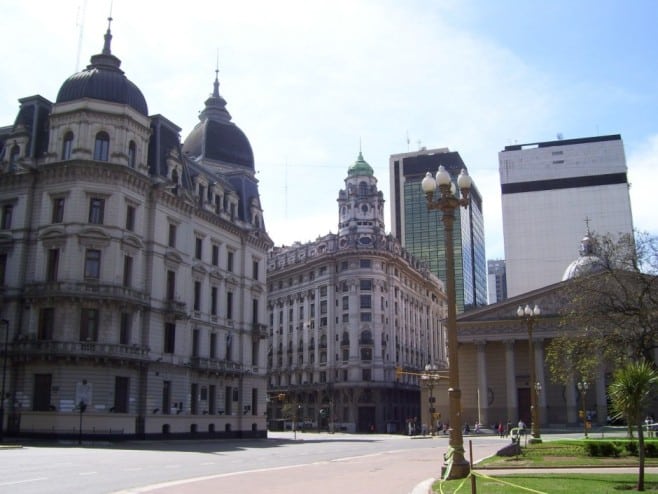 Argentina Passport through Investment
Argentina has an investment program that allows investors to gain residency and citizenship. The investment visa will be granted if an applicant invests at least 1.5 Million Pesos ($150,000) in an Argentinian company, trade, or service.
The investment visa is renewable for up to three years. After that, you can apply for permanent residency. After two years of permanent residency, you can then apply for citizenship (so after five years in total). Family members, such as your spouse, children, and parents can be included in the application for an Argentina passport.
Application process and timeline
To apply for the visa, you must first submit an investment plan for a productive, commercial, or service-oriented business. Additionally, you must provide evidence of your financial situation, as well as the origin and legality of the funds. This evidence must come from banking or financial institutions authorized by the Central Bank of the Argentine Republic (BCRA).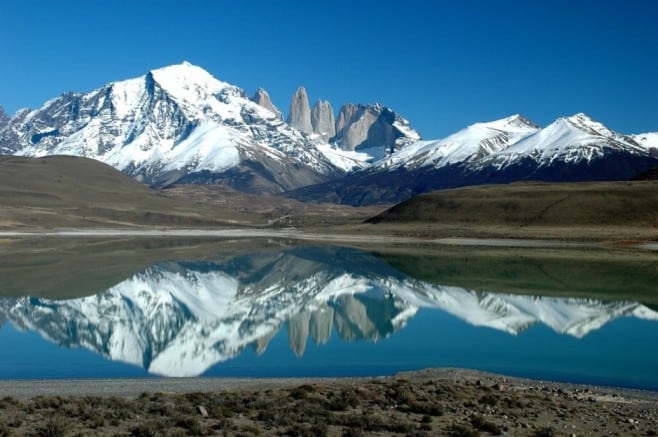 Once you have submitted your investment plan, the Ministry of Industry and Tourism of Argentina will review your project. They will assess the nature of the investment, its legal viability, and its economic-financial sustainability. If your project is approved, you may be eligible to apply for the visa, provided that you carry out the investment.
You are allowed to include your dependents in your application. The visa has a validity of one year and can be renewed as long as you continue to maintain the investment. After two renewals, you may be eligible for permanent residency.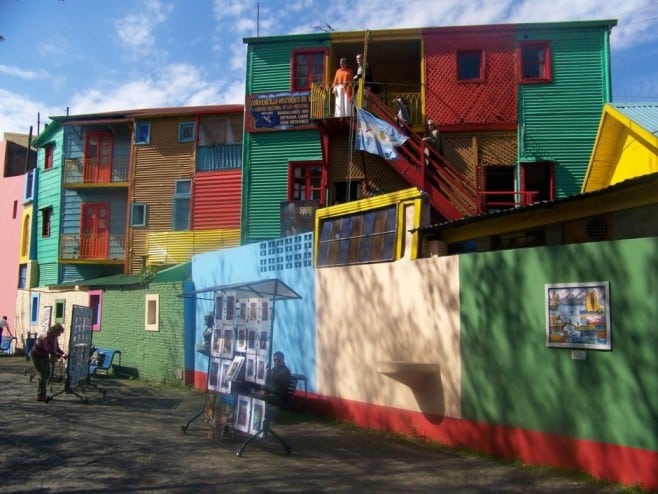 Argentina Passport through Marriage
If you are a foreign national seeking Argentine citizenship through marriage, you will be pleased to know that Argentina recognizes and provides civil marriage rights. These marriages must be registered with the Civil Registry Office, and the same rights have been granted to same-sex couples since 2010. 
Religious ceremonies are allowed, but they hold no legal status in the country, so ensure you get legally married at the Civil Registry Office before or after your religious ceremony. If your spouse is an Argentine citizen, you may apply for Argentine nationality without having two years of permanent residency to complete.
Argentina Passport through Naturalization
Financial investment may not be an option for many people, but there are other ways to get Argentinian citizenship: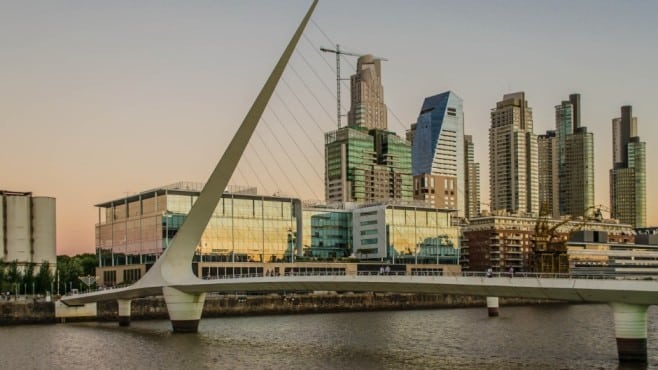 Employment

Freelance work

Studying

Living off a pension

Starting a business
To qualify for permanent residency, you have to live continuously in Argentina for two consecutive years. After that, you are eligible to apply for citizenship. Expats who are already living in Argentina should take advantage of this opportunity.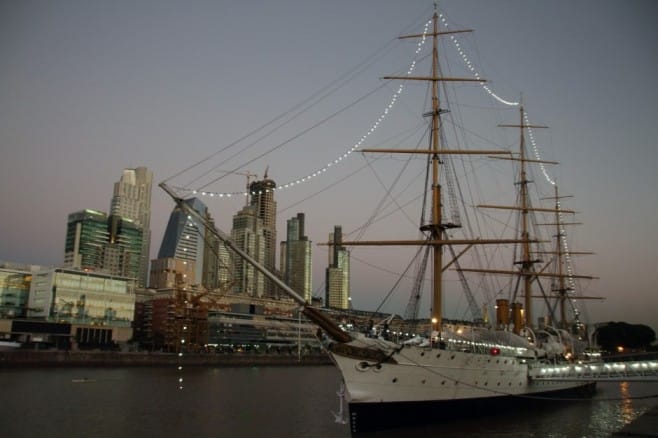 Passport Application Process
The application process for an Argentinian passport is straightforward. First, you have to schedule an appointment at your nearest civil registry office and submit a package of required documents (see above).
This package includes a completed passport application, which is a simple and straightforward process that involves providing basic information to the government.
Processing fees will vary based on the applicant's age and the type of passport they are seeking, and fees are subject to change. Naturalized Argentine citizens must also present their citizenship certificate, while applicants under 18 must obtain parental permission to apply for a passport. 
Most passports will be received by mail within 15 days of the date of application. For an additional fee, you can speed up the process and receive your passport in 48 hours. 
However, Argentina also offers an ultrafast passport option, available only at Ministro Pistarini International Airport in Buenos Aires for individuals with same-day international tickets. Although this option incurs extra fees, it can be processed within 15 minutes and is an excellent choice for urgent overseas emergencies.
Renewal Process 
Renewing an Argentine passport is quite similar to the process of obtaining a new one, with only minor differences that are nonetheless important. The primary difference is that in addition to the standard documents, the applicant must submit their expiring or expired passport. This must be the original passport, not a photocopy.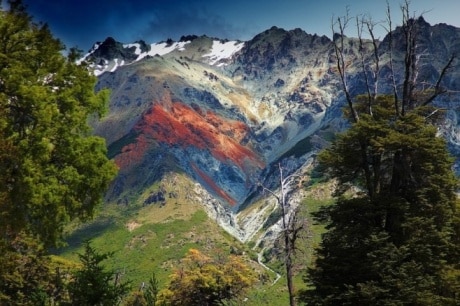 In addition, they must include three photographs of themselves, rather than the two required for first-time applicants. These photographs must comply with the government's passport photo guidelines. The cost of a passport renewal is slightly less expensive than obtaining one for the first time (see the following section), although fees are subject to change.
Argentine passports may also be extended for five years, typically for individuals living overseas. The application process is identical to that of renewal, except that the applicant indicates they are seeking an extension rather than a renewal. Extended passports remain valid only until the holder returns to Argentina, at which point the document becomes invalid, and the holder must renew or obtain a new passport.
Argentina passport holders over the age of 18 must renew their passports every ten years if they wish to travel outside of Argentina, and Argentina passport holders under the age of 18 must have a new passport every five years.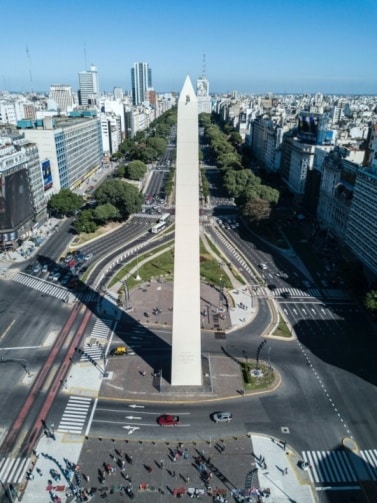 Cost
 The cost of an Argentine passport varies depending on where you get it from (an overseas embassy or consulate will most likely be a lot more expensive than getting your Argentine passport from Argentina), the age of the applicant, and whether you are renewing or extending it.
If you get your passport in Argentina, it will cost the following:
Regular: $18.49
Express: $34.67
Instant: $115.55
To get your passport in a US embassy, the costs are as follows:
Adult passport: $165
Child Passport: $135
Passport Renewal: $130
Please note that the above costs are correct as of April 2023 but may be subject to change.
In Summary - The Argentina Passport
The Argentinian passport is a highly-ranked passport that has gained popularity in the last few years. Argentina's low cost of living whilst maintaining a happy population and good standard of living makes it an attractive opportunity for many expats, digital nomads, and those who seek to improve their passport power.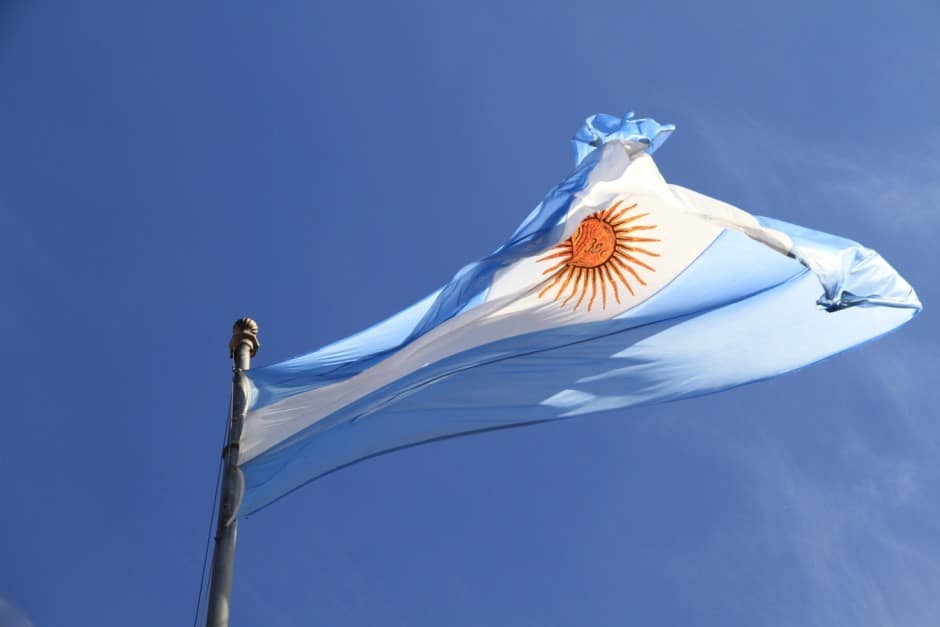 Obtaining an Argentinian passport is possible through a variety of options, either by investment, by applying for citizenship after a total of five years of residence, or by marriage. The process is straightforward and inexpensive, especially if you obtain your passport in Argentina. 
For further information on becoming a global citizen, schedule a non-binding call with one of our experts at Global Citizen Solutions. We are a boutique investment migration consultancy with years of expertise and experience behind us. Our borderless vision is our biggest asset and has helped hundreds of clients realize their dream lives. 
You may find the following articles of interest:
Frequently Asked Questions about Getting an Argentinian Passport
How long can I stay in Argentina with a US passport?
As a US passport holder, you can stay in Argentina for up to 90 days without a visa. This period can be extended for another 90 days by visiting the National Directorate of Migration in Argentina and paying a fee.
How do I get an Argentinian passport?
You can get an Argentine passport by investing in a business or enterprise in Argentine or by marrying an Argentinian national. What's more, if you've had five years of residency, you can also apply for a passport.
How do I renew an Argentina passport in the USA?
To renew an Argentina passport in the USA, you have to go to your nearest Argentinian embassy and ensure you have the correct documents with you, including your existing passport.